Shopping Cart
Your Cart is Empty
There was an error with PayPal
Click here to try again
Thank you for your business!
You should be receiving an order confirmation from Paypal shortly.
Exit Shopping Cart
inspirational living arts
| | |
| --- | --- |
| Posted on July 16, 2013 at 11:42 AM | |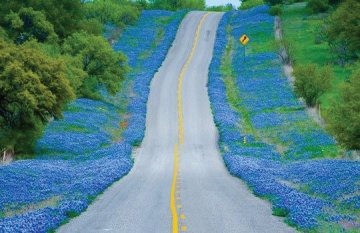 Recently something happened to really make me think about how quickly we tend to follow others often without thinking clearly whether it's the right or appropriate thing to do.  It can become a type of mindless behavior that in the wrong circumstances could lead to serious consequences.  Though my experience was minimal in this situation, the message behind it was not.  It also tied together some previous insights that I had experienced, but had not allowed myself to heed.
All week long I had been one day ahead of myself thinking it was later in the week than it actually was.  I have no idea why except that I've been noticing that the concept of time for me has been changing and when I'm in the flow, I don't seem to notice it at all and when I'm not, I'm so aware of it.  One day I noticed that my neighbor had ripped out many of his still very alive shrubs and thrown them out curbside.  I was angered and disappointed to see what this man had been doing bit by bit over the last year since he'd moved in.  The previous owners had built their house 20 plus years ago and painstakingly landscaped and created gardens everywhere.   He had told them he loved gardening.  As time went on, it was obvious he was not an experienced gardener and really didn't have any connection to the land at all.  He just wanted everything to look meticulous and neat and his way. 
It really bothers me when people buy homes and then systematically proceed to destroy everything that the previous owner created.  I've seen it too many times and once even turned down a large landscaping project for that reason because I refused to participate.  This particular day, I had been focusing on what this man had done and wishing the other neighbors were still there   Meanwhile I proceeded to place my garbage cans at the road for the following day's pick up.  The next day when my garbage and recycling had not been picked up, it took me a very long time to realize why.  I kept looking all around the neighborhood and suddenly noticed no one else had put their garbage out except my neighbor and me.  Questioning whether it had been a holiday earlier in the week, because then they always came a day later, I began to run possibilities through my mind.  After a very long time, it suddenly dawned on me that it was a day early and they hadn't come because it wasn't the right day.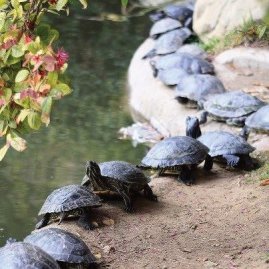 What I realized in all of this was how much I had been in a space of anger and I had simply gone through the motions without really thinking what day it actually was.  I had followed my neighbor's actions blindly without questioning his actions.  I hardly felt in resonance with him, but my actions surprised me.  Had this been a life or death situation, such as in the event of a natural disaster or an unusual public situation requiring quick reaction and clarity of thinking, I might have followed someone to my demise, or at the very least, into a difficult situation that would not lead me to safety or wellbeing.
In retrospect, there have been so many messages for me in this situation including a dream I had shortly after this man moved in which was very incongruent with his actions toward me after I came to know him.  In my dream I saw this man totally destroying the gardens and landscaping that my former neighbors had created.  I wondered why I had this dream, since up until that point, I hadn't even met the guy-- only seen him and visitors walking about the property.  Thereafter, I introduced myself and we shared stories of experiences we'd had in the same town we had seemingly both lived in previously.  He later became very generous offering freshly grown vegetables planted by the previous owner, baked treats his family had made and at Christmas he made a point of personally delivering gift cards to us.  I thought-- wow, was I wrong about this person.
Then, the following spring I began noticing that he had been throwing what appeared to be his gardening debris onto the wooded section of my property and it really took me by surprise.  In fact, his actions really annoyed me because he never asked my permission and I had no interest in having my land become a dumping ground for his stuff even if it does looks wilder than the average property in my neighborhood.  It happened several times until I made a point of dragging everything out across his lawn to my fire pile so he could see I knew what he was up to.  We never spoke again until yesterday when I found more tree cuttings and found out they were my own and the guy hadn't even told me my tree was bothering him.  He also threatened to cut more up to the sky because he didn't like the shade on his lawn.
This summer I came to see that my dream really had been prophetic, but I had allowed myself to discount it initially because of my conversations and all the gifts I had received.  I have often had initial impressions of people or situations that surprised me and then later were very accurate.  We all need to be in the moment each day of our lives to access our environment accurately and make the appropriate decisions because things are changing rapidly and on a constant basis.  Dreams can be a huge source of information, if we allow ourselves to be guided by them, and are able to discern useful information with regard to how it applies to our present situation.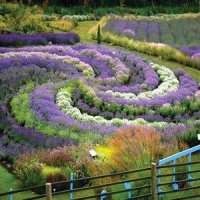 Following others blindly who may not know what they are doing or may just be following the person in front of them (who has always done things that way), will not lead you out of harm's way or take you on the road that will lead to new opportunities.  We are creatures of habit and often we don't even think about the activities we are involved in.   Be aware of your environment and your choices, as well as how a situation makes you feel.  When everything flows, it is then that the universe is guiding you.
Blessings of Clarity!
2013 Copyright Awen Environments/Clarissa Harison.
Categories: Dreams, Earth Energies, Earth Rhythms, Faith, Inspiration, Manifesting your Dreams, Planet Earth, Spiritual Ecology
/