Shopping Cart
Your Cart is Empty
There was an error with PayPal
Click here to try again
Thank you for your business!
You should be receiving an order confirmation from Paypal shortly.
Exit Shopping Cart
inspirational living arts
| | |
| --- | --- |
| Posted on March 22, 2011 at 9:51 AM | |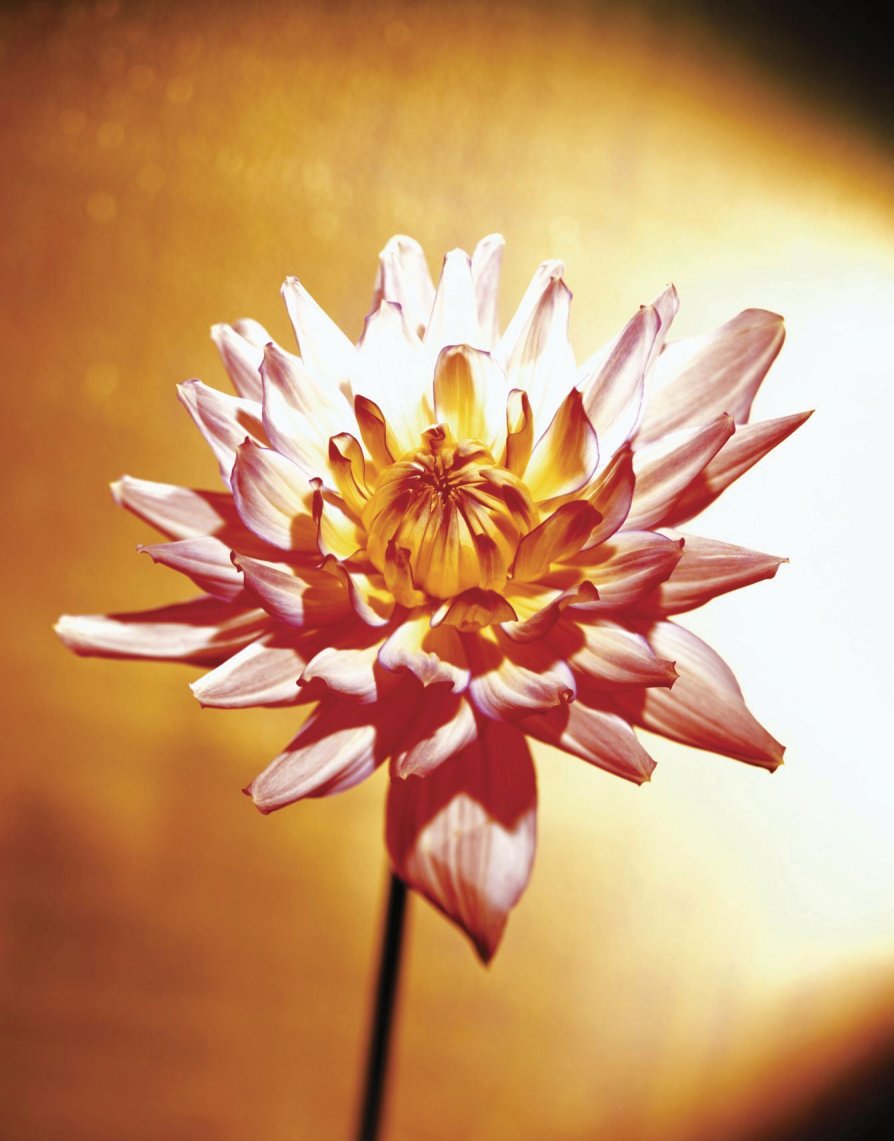 "The best and the most 
beautiful things in  the world
cannot be seen or even  touched.
They must be felt  with the heart."
   --- Helen Keller
So much of life and the unseen effects of our actions goes unnoticed on a daily basis.  We cannot always see the immediate effect we have by the choices that we make or when we display a gesture of kindness, a helping hand or we speak our truth.  At some level, though, these actions are registered and our intention emanates outward as a beacon of light to help transform this world, one event at a time.   It's difficult to know what difference it makes to do something seemingly insignificant, but if you're like me, you do it because it's what you feel in your heart is the right thing to do.
Several years ago I did something seemingly insignificant.  I was out walking one afternoon and found a Monarch butterfly that could not fly well enough to make her migration to the high mountains of Mexico thousands of miles away.  I brought this butterfly home and placed her in a terrarium which had access to daily sunlight.  I imagined she would die within days, yet each day she would nectar from a piece of grape I offered to her.  It amazed me how quickly she would respond, gently unfurling her proboscis (organ for drawing nectar) each time.  I did this for 3 months until one day I noticed she no longer seemed interested and was getting ready to die.  Sadly we saw her pass that day with a last flutter of her wings, as if in flight, as her soul left her tiny, delicate body.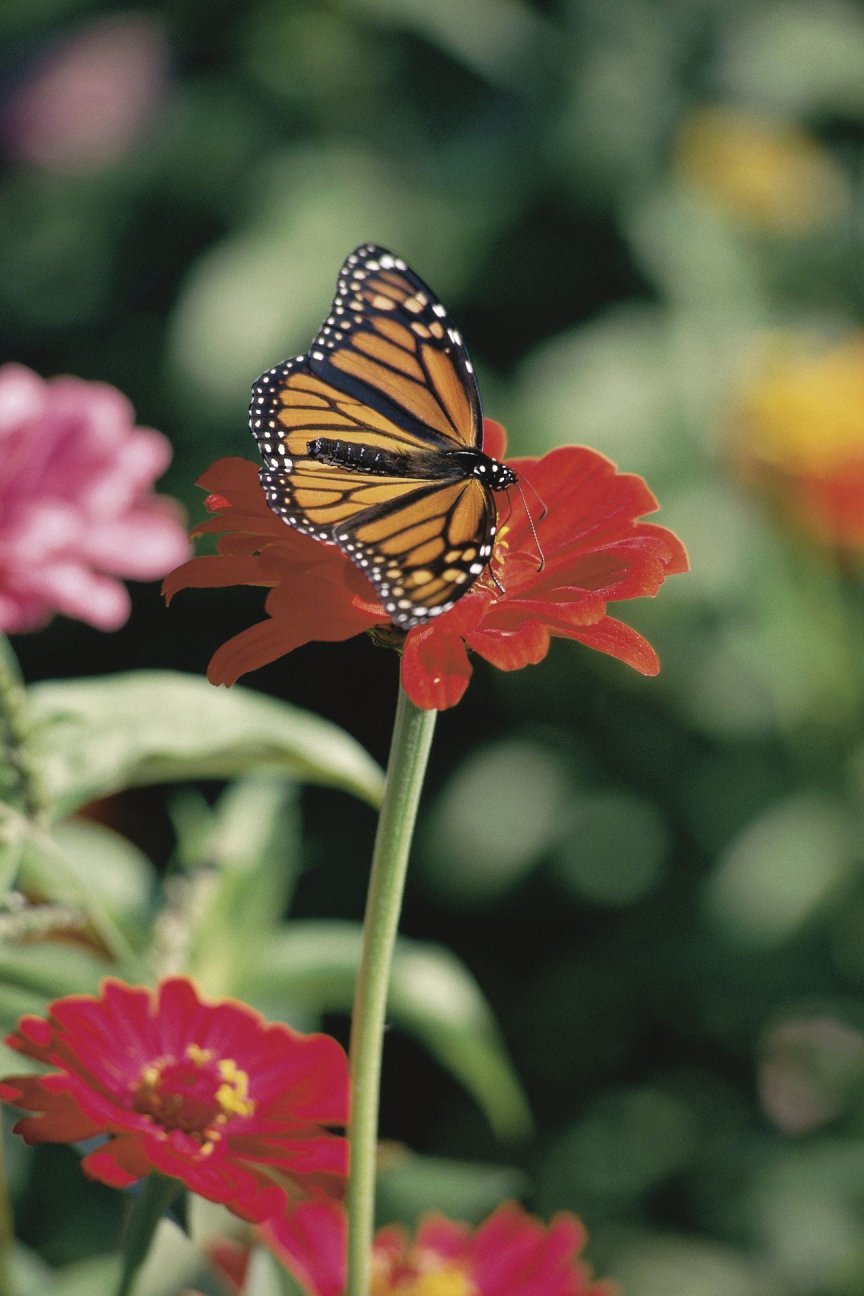 Yes, it was a bit of work to take care of this tiny creature whose life some may find to be insignificant, but I know that this experience changed my life and my understanding of the insect kingdom.  Insects are some of the most complex and yet highly misunderstood kingdoms of Nature.  Equally they have a purpose and their appearance in our lives a meaning, if we choose to see it. 
Butterflies and particularly the Monarch represent transformation due to the many processes they go through to become who they will be, most of which are arduous.  The caterpillar essentially dies to its former self during an inward journey in which the expression of its DNA changes.  The result of this time of transformation and death of the self, is the emergence of a beautiful new being that takes flight and is able to accomplish things previously impossible. 
This transformation not yet complete, the Monarch continues on a new journey guided only by an innate knowing originating from its ancestors and realms unseen, this time involving seemingly impossible feats of endurance and willpower to reach the place of its origins.  Perhaps a Monarch could choose to take an easier path foregoing the journey and remaining amongst the flowers nectaring solely in one location, but then it would not be following its inner calling and knowing leading toward a destination that will continue its species and strengthen the DNA of its descendents.  Throughout its journey it will come upon many different flowers, landscapes and experiences, all leading back to the source of its creation.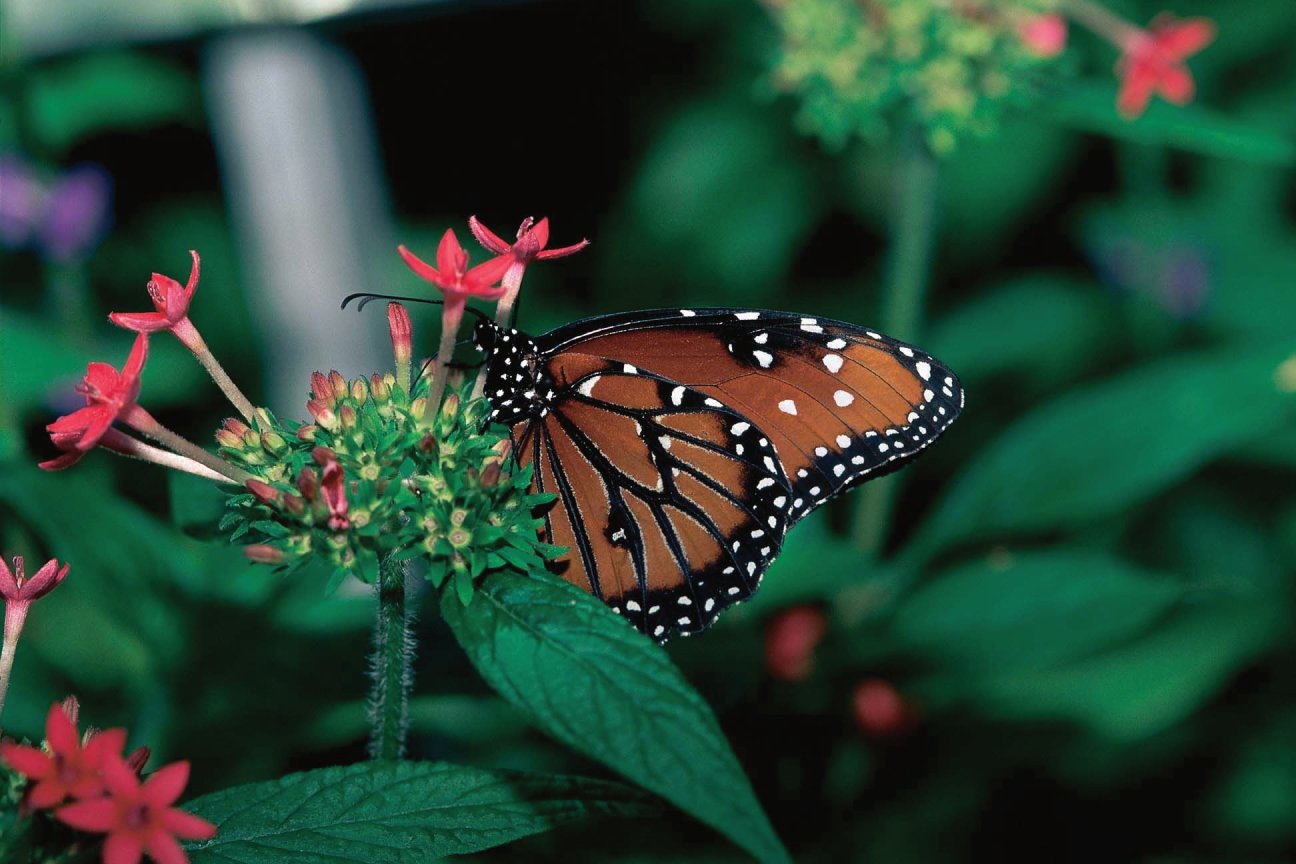 However short and insignificant the Monarch's life may seem to some, this journey into realms unknown, whether in the phase of death and rebirth of the caterpillar or the long flight guided only by instinct, is in essence the art of living  for all beings.  We all go through this process in some way dying to our former self at some point in our lifetime, a process known well in shamanic traditions.  And it is this journey into the unknown where we allow ourselves to be guided by our intuition that enables us to fulfill our inner longing for a more authentic life.  It is this inner knowing which will guide us in the coming months and years, doing what feels right in our hearts.
Although she did not complete her trip to Mexico, the honor of having our little "Mariposa" (Spanish for butterfly) as a guest for 100 days had a long lasting effect on my son who was 6 years old at the time.  It was a tiny miracle that we had both shared.  For some perhaps, it would seem an insignificant action and a waste of time.  However, for us it was a mystical journey into the realm of the unknown, the place where miracles happen when something can touch your life in a special way, creating a new outlook on life.  I'm sure my son will always remember the kindness we expressed for this tiniest of God's creatures and hopefully this memory will carry with him throughout his lifetime when he is faced with choices that are difficult or seemingly insignificant.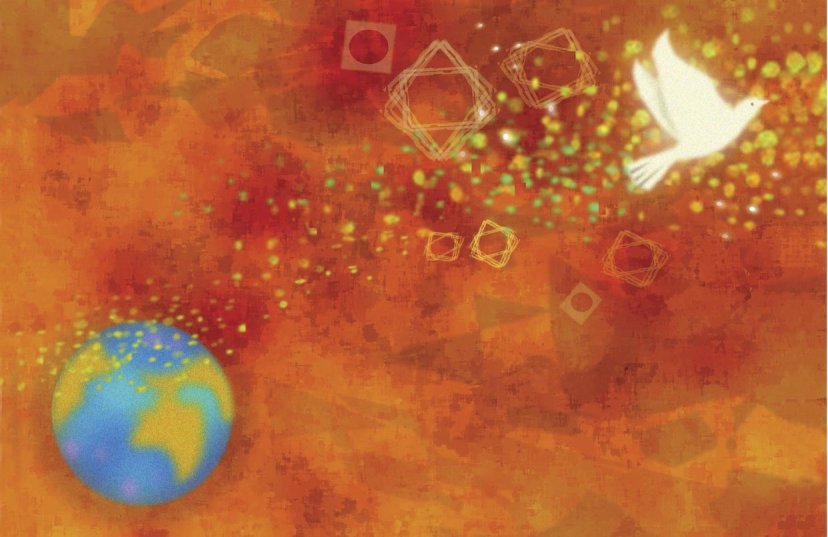 "Many small people who in many small places do many small things can alter the face of the world."
   ---Quote from the Berlin Wall
Do not think that the smallest of gestures go unnoticed in the overall scheme of things, for it all matters in this intricately woven world that we live in.  The energetic strands that connect us all are far more powerful than we can imagine and the effects are far reaching.  As many of you know, the flutter of a butterfly's wings can set off strands of energy leading toward tidal waves in another part of this world. 
Be steadfast in your determination and yet flexible to the changes, as you let your rays emanate outward to all those around you during these challenging times.  Find pleasure and meaning in the simple things and gather solace from the inspiration that is all around you.
Blessings of Inspiration!
Note:  Portions of this article were originally written as part of a newsletter which I sent out two years ago.  I believe the message is even more appropriate now as the challenges in our world have increased.
2011 Copyright Awen Environments.
Categories: Gardening with Nature, Green Living, Inspiration, Living Arts, Planet Earth
/