Shopping Cart
Your Cart is Empty
There was an error with PayPal
Click here to try again
Thank you for your business!
You should be receiving an order confirmation from Paypal shortly.
Exit Shopping Cart
inspirational living arts
| | |
| --- | --- |
| Posted on February 5, 2016 at 4:47 PM | |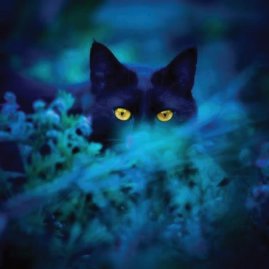 The cats in my life have taught me so much about myself. They have crossed my life in many ways both in the real world and in my dreams. They have appeared to teach me what I needed to learn to heal them, myself and others. They have also led me on a path of self revelation discovering the limits to my boundaries. When I didn't want to pay attention to them, they would insist on getting their way as most cats do. 
The first cat that had a profound impact on my life was my cat Dreamer who became ill and was given very little time to live. He ended up living many more years as I learned about herbs and homeopathy and how everything we need to heal our bodies and our lives is right here in the natural world that is all around us. We need only to become familiar with our plant and mineral allies and the wonderful healing gift of vibrational medicine. It's all in the energy of everything that is around us. 
Later my cats would teach me about the energy of my home space and the health and wellness of the land that I lived on. Inevitably they would break something, urinate in inappropriate places or find other ways to tell me where the problem areas were in terms of residual energies or geopathic stress lines that ran through the house. Cats are keenly sensitive and aware. More often than not, they will sleep in places that have unbalanced energies or wreak havoc in your life in order to get your attention. They also like to make a mess of clutter because it is stagnant energy and felines feel that. Feral ones will also congregate on land where there are unbalanced and toxic energies. They are always shifting and healing energies at various levels.
Cats don't have the same boundaries that humans do. When they need to, they will move outside them. They will also tell you when they are not happy (nor healthy) and need to go outside the boundaries that you have defined for them. Cats tell you when your own boundaries are being violated. Their purring and affection restores balance. All felines sense the energy of people and the energy of space and act accordingly. I'm confident this is why they have been revered by ancient cultures and often given mystical attributes.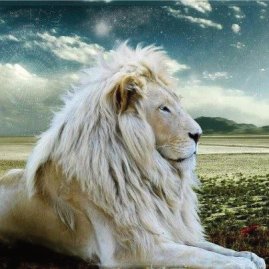 The big cats will also appear in your dreams if they happen to be your power animal and are calling you. My cat guide appeared in a dream calling me to step into my power and look at my boundaries after I had been on a shamanic path for quite a long time. Through my journeying work he later helped me face a nightmare that was representative of a toxic situation I was dealing with. My power cat helped me to overcome my fears in real life and put an end to a verbally and mentally abusive situation by getting clear about my boundaries and facing my problem. The situation had been spilling over into all areas of my life and destroying my health. I realized in the end that my health and well being was paramount after all. My power animal helped me to change a life that had become unmanageable. Once again, a cat had healed my life and brought me to a new level of awareness. This time it was via the realm of spirit.
If you are interested in learning who your power animal is or are in need of guidance on personal, health or professional issues, I will now be offering shamanic journeying sessions to retrieve information for clients. Please visit my facebook page Reawakening the Spirit while I am in the process of building my new site, which will focus on the path to wholeness via embracing an authentic life.
Blessings of Authenticity!
Copyright 2016 Awen Environments/Clarissa Harison.
Categories: Animal Wisdom, Dreams, Earth Energies, Geopathic Stress, Health & Wellness, Holistic Health, Inspiration, Living Arts, Manifesting your Dreams, Nature as Teacher, Planet Earth, Shamanism, Spirituality, Wildlife as Teacher
/