Shopping Cart
Your Cart is Empty
There was an error with PayPal
Click here to try again
Thank you for your business!
You should be receiving an order confirmation from Paypal shortly.
Exit Shopping Cart
inspirational living arts
| | |
| --- | --- |
| Posted on October 5, 2014 at 4:27 PM | |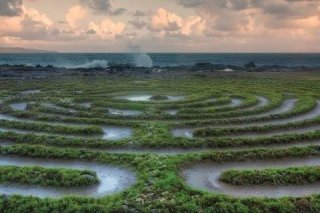 The road I've been traveling lately seems to have a series of twists and turns that end up nowhere.  I find myself being drawn to a certain direction pursuing ideas and seeming opportunities that ultimately lead to a dead end or represent who I used to be and no longer feel right. It occurred to me the other day that this was so symbolic of being in a huge maze where you are journeying intent on finding the way out only to come to a wall that causes you to completely turn around and go back the way you came from or go in a completely different direction. In my own personal experiences, nothing seems to be coming together at the present moment and I have to wonder why.
What do you do when every intention you have and every action you take leads to a dead end? Do you give up your hopes and dreams to ever changing your situation or accomplishing your task at hand or do you look at what it is that you wish for and analyze why it isn't manifesting in the manner in which you would like? What I've learned over the years is that when something isn't coming together in a smooth manner and all of the pieces aren't falling into place, there's usually a reason. That reason is that it's not in your best interest or in the best interest of the universe's overall plan that is taking place and there's a lot going on right now on this planet both from a physical and spiritual perspective. It also may be that other things have to line up first for things to happen.  Recognizing this is sometimes easier to intellectualize but dealing with the frustration associated with coming to a dead end despite your best intentions can create a lot of anger or it can lead to losing your faith and feeling hopeless. I have felt all those emotions over the last few months, so sometimes I have to just sit back and wait and redirect my focus.
The thing to remember is that while a maze is designed to confuse, it is also like a labyrinth, a tool for meditation. Sometimes you are meant to walk the path because while you do so, you also become clearer with regard to your original plan and/or you gain more insights or clarity into the situation you are dealing with. What may seem to be wasted time, can actually be seen as experiences that only serve to strengthen your intentions by serving to show you what you do not want and help you to see that change will usually not come until you are ready for it. In my case, I had been looking for a new home because our current home has never really 'fit' our lifestyle or needs in the way I would like it. I can't seem to get organized as I would like, there's a lot of traffic and noise on our street and I have had a constant tendency to create clutter in our closets, in our bedrooms and other living spaces, as well as in our attic. Despite what I know about the energy of space, I just cannot seem to get organized or keep things neat the way I would like to. So I have been spending a great deal of time looking at other homes and properties in search of the right one.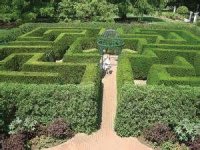 What I realized in this seemingly endless search for the 'perfect home' is that I will not find what I am looking for until I have dealt with my current home and it's circumstances because I will just carry those patterns with me if I do not address them here. I cannot take my clutter with me and I cannot miraculously find I home where I will become organized until I address why I have clutter in the first place. Why is my closet a mess and what am I holding onto? Why do I having furnishings in my current home that do not work or need repairs or hardware or the right place? Why do I have things in my home that I do not love and find useful? Why do I have clothes that no longer fit me or make me feel good? Why can't I let go of them? These are all questions I have been asking myself.
When you realize that until you address the inner feelings associated with clutter and a disorganized house, you will not find what you are searching for because energetically or vibrationally you are not there yet. You have to be living it and streamlining your current circumstances in order to achieve what you think you want. So, if you keep hitting a wall or walking around in circles like that of a maze or labyrinth, there is a very good reason because you are not clearly aligned with where you are supposed to be.
For me, it took a great deal of househunting and looking at a wide range of homes that were disappointing to realize that what I have may not be perfect, but it sure has come a long way from when we moved here and slowly but surely has been becoming what I want it to be.  Why should I accept less than what I want and compromise with a new home where the previous owners have used less than acceptable materials to remodel their home? Why should I accept a lower standard of quality in my life by moving into someone else's poor choices or mistakes in order to gain a few advantages that I don't have? Rather, I realized, that I was done fixing the mistakes that others had created in their homes both energetically and physically. I was no longer going to accept less than what I wanted and this included in my home. Those remaining steps that I need to take including clearing my clutter and perhaps even building an addition may well be the answer to living in the house that is best suited to our needs right now. As time goes on, I will gain a clearer picture of exactly what steps I need to take next.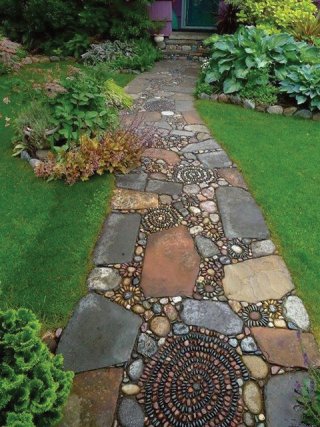 Sometimes you can seemingly spin your wheels looking for answers or thinking that you will find something better to suit your needs and sometimes, you need to change your circumstances and environment to create that which you need. The thing to remember is that a maze will eventually lead you to your final destination albeit in a round about way. Those experiences or feelings that you encounter on your path serve to better define your wants and create that which lies at the heart of your desires. You cannot arrive at your destination if you do not set forth and try something one step at a time. Sometimes the path seems endless, but always you arrive somewhere, and it will be exactly where you are meant to be at that particular point in time. Trust that all is well.
Blessings on your journey.
2014 Copyright Awen Environments/Clarissa Harison.
Categories: Clutter, Faith, Feng Shui, Health & Wellness, Hoarding, Inspiration, Living Arts, Planet Earth, Sacred Space, Spiritual Ecology, Spirituality, Wisdom of Chaos
/