Shopping Cart
Your Cart is Empty
There was an error with PayPal
Click here to try again
Thank you for your business!
You should be receiving an order confirmation from Paypal shortly.
Exit Shopping Cart
inspirational living arts
| | |
| --- | --- |
| Posted on March 1, 2014 at 10:57 AM | |
Daylight savings time is almost here and Spring is right around the corner, but appearances can be very deceiving.  Snow is on the ground and more frigid temperatures are expected.  Even though I'm well aware of the cycles of Nature and can see some signs of Spring like budding trees and songbirds returning, it's often easy to be mislead by appearances.
Even when the ice on the surface of a river seems motionless, beneath it the water is flowing and it won't be long until the ice starts to crack." -- Denise Linn
Our efforts do not go unseen and there is a kind of certainty to the rhythms of life and Nature, but sometimes when we're experiencing challenges and exhausted by our daily routine, we have a tendency to overlook all that we've accomplished and the intentions we've put out in the world. Things do not usually manifest overnight, but we'd often like them to and that's why many stray from the course when things become difficult.
I once worked for a boss who would change the direction of his business plans, if he didn't see immediate results. This, as you can well imagine, just created chaos for me and the other employees.  Working for him was a great lesson for me however, because I knew that if I focused my intention and put forth my creative abilities, the results would eventually appear and they did.  It didn't matter for me when he changed direction, because I knew that what mattered most was the intention I put into my work and not the outside influences that constantly sought to redirect me.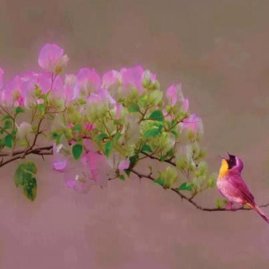 We're being tested regularly these days. People are pulled in a wide range of directions and we encounter them on a daily basis adding to our already stressed lives. It's easy to get drawn into drama, frustrated by people's inefficiencies, and caught in a discussion that only pulls you further from your centeredness.  Putting out fires, persevering when someone tells you something isn't so or cannot be done, and maintaining focus when all you want to do is throw in the towel, are challenges we are all facing today in a myriad of ways. 




What I've learned recently is that in a moment your outlook can change, in a moment what someone's telling you can make or break your day, and in a moment things can look optimistic when yesterday they seemed hopeless just because someone had the wrong information and passed it on to you. So beware and stay focused. Trust yourself and your instincts.  If something doesn't seem or feel right, figure our why and persevere.   The Earth is changing and we are changing with it.  Things may look bleak before they look better, but you can trust that renewal and new life is just around the corner, along with new opportunities and experiences.




Spring Blessings!




2014 Copyright Awen Environments/Clarissa Harison.














































Categories: Faith, Inspiration, Living Arts, Nature as Teacher, Planet Earth, Spiritual Ecology, Spirituality, Wisdom of Chaos

0

/