Shopping Cart
Your Cart is Empty
There was an error with PayPal
Click here to try again
Thank you for your business!
You should be receiving an order confirmation from Paypal shortly.
Exit Shopping Cart
inspirational living arts
| | |
| --- | --- |
| Posted on January 1, 2014 at 11:11 AM | |
--Joseph Campbell
Clearing clutter was never a difficult thing for me to do, as I always kept my home neat and organized with everything in its place.  That was until I became a mother, before I was seriously concerned with environmentalism and before I had such a complex life filled with loads of responsibilities.  It was also before technology reached the point it's at today and before being on the internet had become an integral part of my life.  It's easy to keep your space clear when you lead a simple life and you live alone, but what about when you're handling multiple tasks on a daily basis and you have a family of humans (or animals) to take care of?  Then the challenge becomes much more daunting.
We also live in times that are fast paced and filled with chaos and uncertainty.  How do you cope with the constant barrage of emails, personal and professional challenges, as well as things that we as humans acquire over the course of our lives? And how do you balance the need for utility versus things that you love?  How do you justify throwing things out when you know that you can reuse them in more creative ways or they will become useful again, if and when you move into that perfect house? Believing that the home you are currently living in is just temporary does not help matters.  It may be because of your job or because your current home doesn't have the plot of land your truly want or just because your dreams are to live in another region at some point of your life.  The real question is how does it make you feel right now?  That is what matters most because it's affecting your energy and the way you live your life in this present moment.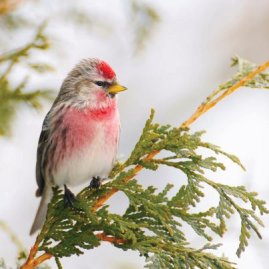 There was a time when I was very hard on my clients immediately pointing out areas of clutter in their home which resulted in stagnation and negative energy in their lives.  It was so easy for me to do because I was the observer and the analyst.  Much has changed since then, in particular, my lifestyle and what is important to me.  But what about walking my talk
now?
  So, I've been taking serious inventory of how I live my life and what areas need improvement.  The process has been exhausting and sometimes even overwhelming.  I have been shocked at times at how far I've let my living and organizational standards go simply because I've been too busy, have had too many fires to put out and just got caught up in the mundane activities of life. Sometimes I've just been exhausted and needed to do something that pleased my soul and physical body.  Those were times I would simply ignore all that needed to be done.
The key to tackling seemingly overwhelming clutter is to deal with it one step at a time.  Your home (or your situation) didn't get to the point it's at overnight and so you can't expect to change it overnight.  You can, however, address your clutter fairly quickly if you just keep chipping away at the issue, one piece at a time.  Each day I'd work on my clutter in some manner and every day I got closer to my goal.  I continue to do this, one area at a time.  A big challenge for me this past autumn was how do I get my car back in my garage for the winter with all the clutter I had stacked inside?  Being a gardener, it was filled with all sorts of tools and supplies.  At one point I truly thought I'd never be able to deal with all the things  I'd accumulated in time before the cold weather set in, but I did.  
Clearing this clutter involved several layers of planning which ultimately improved the quality of my life.  I also went through a very intense internal process that included a lot of foresight and planning to achieve my goals.  It felt so much better once I put my plan into motion and saw the results.  I think back now and wonder how I could have put up with this clutter for as long as I did and wonder how I could have held onto so many things.  I know that part of this was that I always planned to do more activities which ultimately I never had time for.  Investing in a huge shed which I turned into a studio was part of my organizational plan and it made a big difference because we were able to organize our tools, gardening supplies, as well as materials for future projects.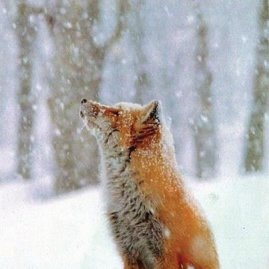 Clutter is stagnant energy in your home and it can truly affect your mindset.  It brought my energy and perspective down every day as I looked at my clutter filled spaces.  Sometimes I just chose to ignore them, but inside it really bothered me because I knew it wasn't acceptable to who I truly am.  I had strayed simply because I had been pressed for time and other things had to be addressed.  Now I have more time, but I also had to make the time to address the problem areas. Although I began this process in the fall, winter months can actually be a great time to deal with clutter because we're indoors more and we are affected by the energy more readily.

 


In November I attended a breakfast meeting where I asked the instructor how do we address our challenges these days and find the time to do all the things we need to do and those that are important to us.  I told her of my overwhelm which I felt quite often.  Her response was to create a to do list which you review every day and then you eliminate 5 things that just aren't so important.  I thought this sounded simple enough, but it still didn't address doing the things I loved which at times seemed trivial.  To that she replied that what made me feel good is well worth the time because it puts you in a different space-- one of joy. That's really what matters on a daily basis and it will get you through the challenging times.




I bought her book that day and later read about a similar question that was addressed in a slightly different way. The response was to each night speak to your higher self and make a mental note of all the things you need to do the next day and then you simply turn it over before you go to sleep.  During the day you will find that your attention will be focused exactly where it needs to be and the rest is not so important. Not surprisingly, I have found this process to be quite effective and I've found myself to have more clarity and direction (when I remember to take the time to do this).

 


At this point I am still addressing my clutter, one room at a time and sometimes only one closet or drawer at a time, but I am truly feeling the difference in how I approach my day and how I manage my activities and responsibilities on a regular basis.  I can sense how the energy of the house is changing and aligning more with who I am and how I intend my life to me.  And yes, I still have days where I seem to accomplish nothing and everything piles up, but I know there's always tomorrow to get back on track.




Clutter issues are significant because they reflect innermost feelings and beliefs about ourselves, our lives and our future.  It's easy to dwell on the past and unpleasant memories if you are surrounded by constant reminders that you subconsciously associate with unhappy or stress filled times. Releasing things that you no longer find useful or enjoy creates the space for new energies to come in, thereby setting the foundation for change and the manifestation of your goals.  Creating your own sacred space is part of letting go of the past, releasing that which no longer serves you and creating a new future.

 


New Year's Blessings of Renewal!

 


2014 Copyright Awen Environments/Clarissa Harison.

 


 


 


Categories: Clutter, Feng Shui, Hoarding, Holistic Health, Inspiration, Living Arts, Manifesting your Dreams, Sacred Space, Space Clearing, Wisdom of Chaos

0

/