Shopping Cart
Your Cart is Empty
There was an error with PayPal
Click here to try again
Thank you for your business!
You should be receiving an order confirmation from Paypal shortly.
Exit Shopping Cart
inspirational living arts
| | |
| --- | --- |
| Posted on September 7, 2013 at 11:01 AM | |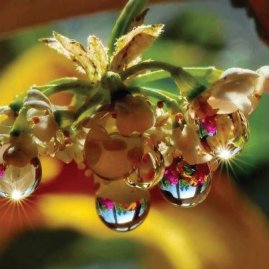 I've been thinking lately about how my interests and my work through out the years went from working inside the home with regard for the energy of space to where my focus is presently, which is outside with the land.  This has been an ongoing process for quite some time, but yesterday when someone from Myanmar found my site using the key words "bee feng shui," I just had to explore this idea and write about it.  I've written on feng shui and I've written about bees, but I've never written about how they relate to one another.  I doubt that many people have made a connection between the two, but there is one and the principles are at what I believe to be the very foundation of our survival here on this planet.  It has been said that humans will not survive on this planet more than four years, if the honeybee should disappear.  That's a scary thought given the honeybee is in tremendous peril at this particular moment in our planet's history.  Whether or not it would be that quick remains to be seen and I hope we never find out, but there's no doubt the loss of our pollinators would change our food supply as we know it, as well as the energy of our natural world.
So how does the honey bee relate to the energy of our homes and spaces?  Although I've loved seeing bees in action for quite some time now, it's been over a year since I began working with them intimately and observing their activities and behaviors as a caretaker of two beehives.  The insect kingdom in general has taught me a great deal about my own personal energy field and now the high energy honeybee has brought me to an even greater understanding of the dynamics of this planet and our own personal spaces.  I truly believe that it is our relationship to all insects that is the key to our survival as a human species.  In actuality, the insects do not need us, we need them and it's time we all changed our attitudes and stopped treating them as insignificant. 
Honeybees and insects in general are all finely tuned to the invisible strands of energetic grids that run through this planet.  You may not be familiar with them or you may choose to deny their existence, but ancient cultures knew about them and managed their societies accordingly.  The Earth has natural and man-made electromagnetic fields that run through the planet and we also have this energy flowing through our bodies.  Rudolph Steiner has discussed the significance of formic acid in his numerous essays on Nature.  Formic acid is the building block of life which connects us to the cosmos, revitalizes the soil and it is something that the insects bring to this planet and maintain.  Ants, wasps and honeybees are among those insects that revitalize an area by creating formic acid, without which we apparently would not be able to exist and it also has a spiritual essence to it according to Steiner.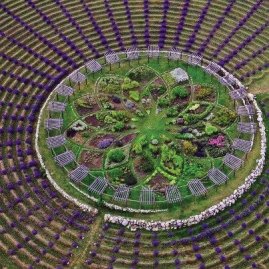 So, by their very nature, these insects are injecting a form of acupuncture or feng shui treatment of the land to enliven it.  They are opening up channels of dead or stagnant energies and allowing the energy to flow on this planet, revitalizing the area with high vibrational frequencies.  Subsequently, this energy will also then flow into the adjacent land and your home.  Those who have been bothered by bees, wasps or ants building colonies inside the structures of their homes, have no doubt experienced other problems related to energy stagnation within their lives, though it's easy to find fault with the insects.  Unfortunately, though their efforts might be noble and instinctive, the insects usually suffer the fate of their own demise when pesticide contractors are brought in who only exacerbate the underlying issue of imbalance of the land and energetic frequency of the home structure.  The owners of these homes never really understand what's going on at a core, energetic level.
Feng shui (wind and water) is about the flow of energy through our homes and through the land.  If this energy becomes stagnant or blocked, disease and disharmony results.  You cannot have a chaotic, stagnant or disease ridden property and not be affected mentally, emotionally and physically.  The two go hand in hand.  Obviously, those people who are drawn to living in cities with high energy frequencies and loads of activity and people, are more subject to a wide variety of influences some of which can be quite chaotic or destructive and yet if the inherent energies of the cities are positive and life enhancing, it can also generate a very positive influence to those who dwell there.  Too high of a vibration is not good and too low of a vibration is not good.  Just being in the country does not necessarily imply a better energy, if the inherent energies of the surrounding land are unbalanced or toxic with negative histories.  In truth, all of the Earth is sacred and even those seemingly negative environments have the potential to be transformed by human thought and behavior with the help of Nature.
The honeybees in particular, because of their work as a community, show us how everything is related.  Their work and very being corresponds to the sacred geometric pattern of the hexagon, a six-sided figure where there is no wasted space.  All is equal.  And so it is on this planet.  In truth, no life form or existence (including rocks, inanimate object or human creation) is insignificant, as it all came from the same source and works as a collective on this planet.  The links cannot be broken because they all work together and even something that seemingly does not have consciousness, originates from some form of energetic force at it's very basic level.  That is why the energy of space is so important because all things affect us at an energetic level-- human interaction, the natural world and the spaces we inhabit.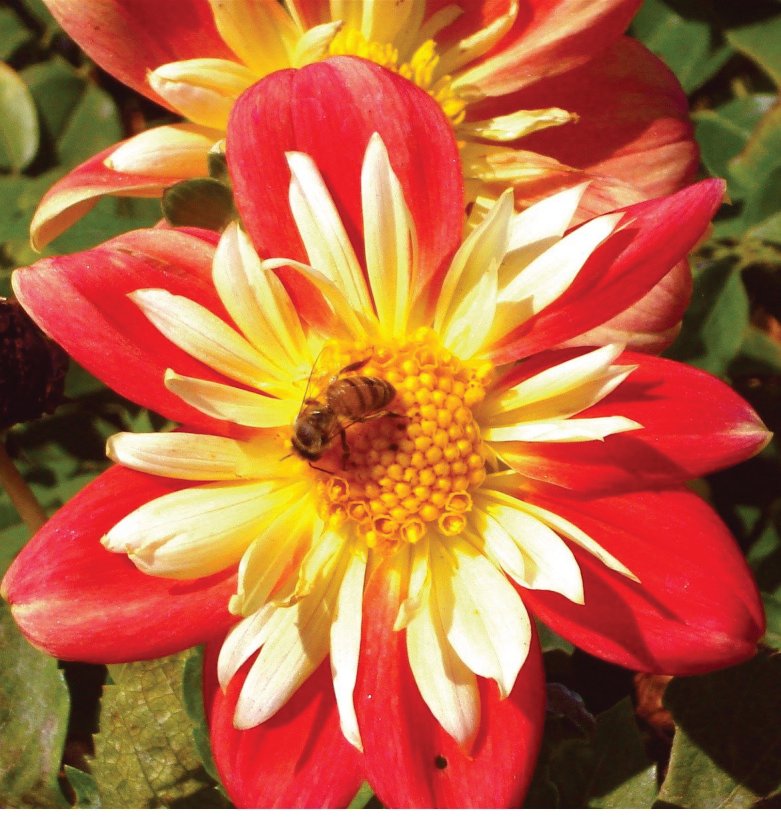 The honeybees teach us how to work toward a common goal and to take something of one form and to transform it into something more beautiful and life enhancing.  The honeybee brings more beauty and nourishment into the world and creates a healing nectar for all life forms, while transforming toxic patterns and behaviors into something positive through their very vibration and activities.  When you work to transform your personal space, you do the same affecting the environment around you.  It's time to restore
the sacred to everyday life
because truly our own spaces and spheres of influence are the only ones we can control or be responsible for.  The rest is subject to the choices and influences of others, the outcome of which has yet to be determined.
Bee the Blessings You Seek!
2013 Copyright Awen Environments/Clarissa Harison.
Categories: Animal Wisdom, Bee Shamanism, Beekeeping, Earth Energies, Earth Rhythms, Energy of Cities, Feng Shui, Feng Shui of Cities, Gardening with Nature, Geomancy, Geopathic Stress, Green Living, Health & Wellness, Holistic Health, Insect Wisdom, Inspiration, Land Abuse, Living Arts, Nature as Teacher, Planet Earth, Sacred Cities, Sacred Geometry, Sacred Space, Spiritual Ecology, Spirituality, Vibrational Medicine, Wildlife as Teacher
/