Shopping Cart
Your Cart is Empty
There was an error with PayPal
Click here to try again
Thank you for your business!
You should be receiving an order confirmation from Paypal shortly.
Exit Shopping Cart
inspirational living arts
| | |
| --- | --- |
| Posted on June 13, 2013 at 6:36 PM | |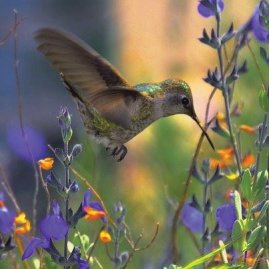 Sometimes it's hard to see the progress we've made when we're constantly putting out fires or simply trying to get through our daily routine of responsibilities.  As humans, we seem to always focus on what still needs to be accomplished, rather than what is.  I think it's vital, however, to reflect periodically on what you've accomplished and take the time to truly see the progress that's been made from several years back, a year ago or even a few months ago.
I know I have to do this on occasion to remind myself of how the energy of my landscape has shifted and how much I've changed in my awareness. Despite the heavy rains we've been experiencing in our area this year and the accompanying flooding and frustration it can create, I'm constantly reminded of how when we first moved to our home just over  three years ago, there was barely a flower in sight, 
Now we have gardens everywhere and many new trees and plants are starting to anchor a new life force on this land.  They are also transmuting the toxins that existed in the soil that once smelled rancid.  All the white pine and fir trees that had existed when we arrived, were either dead or dying due to excessively wet land and an imbalance of energies.  Now when I walk through our backyard, I feel like I'm in a wildlife sanctuary or tiny park.  As a gardener, I'm constantly thinking about what still needs to be done or re-arranged, although so much has healed.  I'm also proud of what I've accomplished in so little time.  We've also just installed our second bee hive, after catching a swarm the other day.  The vibrancy that these little beings bring to the landscape is visually apparent in the difference from last year to now.  I also love seeing them busy in our gardens, knowing how they are enlivening the land and our lives.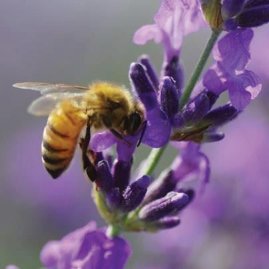 My gardens have been such a metaphor for my life in so many ways. They have grown with me, struggled with me and portions have died at times, just as I have died to my former self and sought new ways of being, discarding what was no longer useful or part of my awareness.  I have also had to make choices as to what I chose to keep in my garden and where my boundaries are.  Weeding has become a way of eliminating all that which I no longer need in my environment.  While I don't believe in the
noun
weed as they are only plants that are unfamiliar or unwanted to most people (a very individual concept), I do believe in the
verb
of weeding and I realize how it becomes symbolic for caring for yourself and what you've created.  This year has been all about maintenance and creating balance, whereas in previous years, I was totally focused on creation.
The first half of this year has already been filled with challenges which, while I was going through them, exhausted me sometimes to the point of overwhelm. Nevertheless, as time passed I came to see the value of those experiences and how they taught me to express my boundaries, see things in a new way or persevere despite the physical and emotional exhaustion I was feeling. These moments can be priceless sources of inspiration and transmutation, if you allow them to be.  My gardens have been my source of solace when I felt filled with anger, despair or sheer overwhelm.  Just the sounds of the birds and seeing the grasses swaying in the breeze, has often brought me back to a point of stillness and knowing that all is well and exactly the way it should be in this moment. 
And just as sometimes you have to allow a garden to do it's own thing and trust that Nature knows the direction she's taking, you also have to believe that the direction you're being lead in and the challenges you face are preparing you for better things.  Moments spent appreciating your landscape also build a solid foundation for the energy of your land, as it is a co-creative process requiring our individual efforts and the collaboration of Nature.  We cannot always see the results of our actions, but it is our intention that matters.  Our mistakes will be overlooked or reflected back to us so that we can learn what we need to in order to make different choices next time.  Gardening is such a great way to see and experience what works and what doesn't-- what feels right and what is uncomfortable and no longer in resonance.  This is a continual process of shedding layers like peeling an onion and it is part of the changes this planet is going through.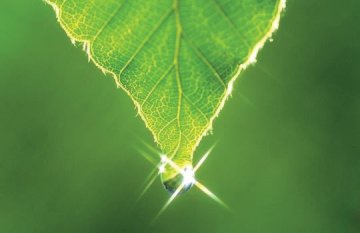 Despite what at times may seem like an endless battle in this changing world, it's so important to spend time viewing your accomplishments from a point of reverence. The world is moving so fast now that it's easy to overlook what stands before you, but take the time to truly feel and know how your environment has changed.  Feel the vibrancy of that which has healed and that which is in transition.  Know that despite the fact there may still be challenges for the future and things to overcome, so much has transitioned and healed throughout this planet and continues to do so. 
Our efforts do not go unseen and despite their seeming futility at times, it is the intention and the process that matters in the overall scheme of things. To me, nothing is more gratifying than to see a landscape transform, whether an indoor or outdoor environment or that which is our own sense of being. Cherish your accomplishments and your efforts for they do matter.
Blessings of Inspiration!
2013 Copyright Awen Environments/Clarissa Harison.
Categories: Earth Energies, Earth Rhythms, Faith, Gardening with Nature, Geomancy, Geopathic Stress, Green Living, Holistic Health, Insect Wisdom, Inspiration, Land Abuse, Living Arts, Manifesting your Dreams, Planet Earth, Plant Medicine, Sacred Space, Spiritual Ecology, Spirituality, Trees, Wildlife as Teacher
/