Shopping Cart
Your Cart is Empty
There was an error with PayPal
Click here to try again
Thank you for your business!
You should be receiving an order confirmation from Paypal shortly.
Exit Shopping Cart
inspirational living arts
| | |
| --- | --- |
| Posted on January 11, 2013 at 3:18 PM | |
"The only thing that is constant is change."-- Heraclitus
Over the course of a few weeks this past summer, I was witness to three different experiences with Nature that left me with the same message. Why was I present during those moments and what did they mean? I'm still contemplating those experiences as I relate them to the present moment.
The first experience was when I thrilled at the sight of a  
Pileated Woodpecker
  that flew through my yard.  Because they are one of the largest and most beautiful of woodpeckers in our area, it was a rare occurence for a suburban neighborhood.  As I called for my son to come see this awesome bird, it flew toward a neighbor's tree near our busy road.  Suddenly I heard a pop and the life of this beautiful woodpecker was over.  It had apparently been hit by a passing car.  We anguished over the fact that one moment this bird was flying free in all its glory and the next, it was needlessly killed by human traffic.  Coming to terms with what had happened, the woodpecker's death inspired my young son to create a new garden outside his bedroom to bury this bird and honor its fleeting moment with us.  Although I was the one to complete the work, I know the memory will stay with both of us as this garden flourishes and brings forth new life this year.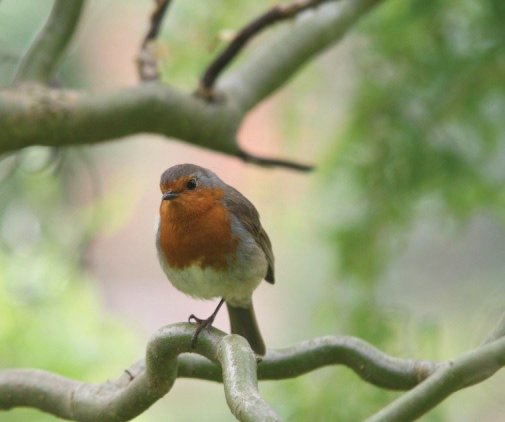 The second experience occurred when I was startled by several crows cawing in my backyard.  Suddenly I saw a beautiful  

Red Tailed Hawk

  lift up from my neighbor's gardens carrying a young bunny in it's talons.  The bunny squirmed, but made no sound.  Although I admire the natural world, it always saddens me to see actual occurences like this.  I knew, however, that the hawk's presence was a sign of a balanced ecosystem in our area despite being a suburban landscape.  I was also reminded that it is our own view of life and death that colors our attitude toward seeing this relationship in Nature, for in truth there is only a circle of life and energy.  Nothing really dies, it just transforms.

 

The third experience happened in the parking lot of a local hardware store.  As I parked my car, I saw this beautiful, large orange moth that had landed on the vehicle in front of me.  As I was admiring this moth's unfamiliar beauty, in the next moment a black and white songbird I couldn't identify suddenly swooped down and snatched the moth very gracefully in its mouth and flew away.  Because I had never seen such a bird, I followed it through the parking lot to where I found it had made its nest in one of few trees in this human landscape.  The satisfied songbird had returned to her nest and now snuggled over her clutch of eggs.  It was then that I realized what I had just seen was the beauty and grace of Nature, despite the barrenness of an asphalt parking lot that man had created.  This bird had learned to adjust and thrive despite its circumstances.  Two beautiful creations of Nature had come together in a synchronistic moment.  One took the life of another, and one gave its life so that several others could survive. 

 

Three birds, three different situations which all had an impact on me.  They say that when messages come in threes, it's wise to pay attention.  I was witness to all three of these wildlife appearances and I had to question why.  I think that part of the lesson in all of this is to sometimes be a detached observer in life.  We may be witness to events that trouble us or we don't understand and while it's important to have compassion during those times, we also need to trust that everything is as it should be.  There is usually a greater plan that is unfolding in the overall scheme of things that we may be unaware of. 

 

We can do our best and be clear about our intentions while working toward what we believe in, but sometimes we also need to refrain from interfering or judging events that surround us in our lives, especially if it is not in our best interest to participate.  It's also important to make the best out of whatever situation you find yourself in. What you focus your attention on can sometimes consume you.  More often than not, everything is as it should be and eventually will work itself out.  The natural world is always working toward balance and so should we.  Trusting this process becomes very important during times of uncertainty.  Observing Nature in it's perfection can often be a valuable tool toward maintaining peace within one's self.  It's also helps to remember that, in a moment, life can change.

 

Blessings of Transition!

 

Copyright 2012 Awen Environments/Clarissa Harison.

Categories: Animal Wisdom, Death and Dying, Earth Rhythms, Nature as Teacher, Planet Earth, Wildlife as Teacher

0

/