Shopping Cart
Your Cart is Empty
There was an error with PayPal
Click here to try again
Thank you for your business!
You should be receiving an order confirmation from Paypal shortly.
Exit Shopping Cart
inspirational living arts
| | |
| --- | --- |
| Posted on April 3, 2011 at 11:56 AM | |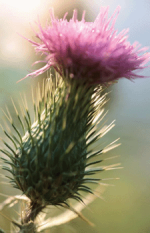 "Nature is full of genius,

Full of the Divinity;

So that not a snowflake

Escapes its fashioning hand." 

--- Henry David Thoreau

 
So often we fail to look at the details of our  world which generally include some of the tiniest creatures on Earth.  We assume that because something is small, it is insignificant and yet some of the most innovative and community oriented creatures are the bees and other members of the insect kingdom. 
Many believe that as humans we have dominion over all life and can eliminate the smaller kingdoms randomly and with great fervor, if they so choose.  However, without insects such as the bees and other pollinators, our food supply as we know it, would cease to exist.  Rudolf Steiner spoke of the incredible spiritual wisdom and ingenuity of bees in his series of lectures contained in the book "Bees."  He also accurately predicted the dire situation we now face due to our exploitation of them through modern beekeeping practices.  It doesn't take a genius to conclude that destruction of natural habitat combined with heavy use of pesticides within our culture and interference from human generated electromagnetic fields such as cell towers, have all contributed to their severe decline.
"The more you investigate these creatures and the manner in which they live, the more you will come to the conclusion that there is a great intelligence in how they work and what they accomplish."

         —Rudolf Steiner
Spring is fast approaching and this is the time when traditional home and garden centers promote their arsenal of pesticides, chemical fertilizers and everything imaginable to zap all those pests many don't want in their gardens or perfectly manicured lawns.  You can't target one form of life without affecting another.  All those so-called weeds and tiny, insignificant little beings that the majority of the population so mercilessly destroys are part of a very finely tuned system of balance that exists within Nature.  The only way to begin healing our physical bodies, is to change our individual  thoughts and actions toward the seemingly insignificant plants and creatures that inhabitat this planet.  Healing starts from the ground up and no one is impervious to it.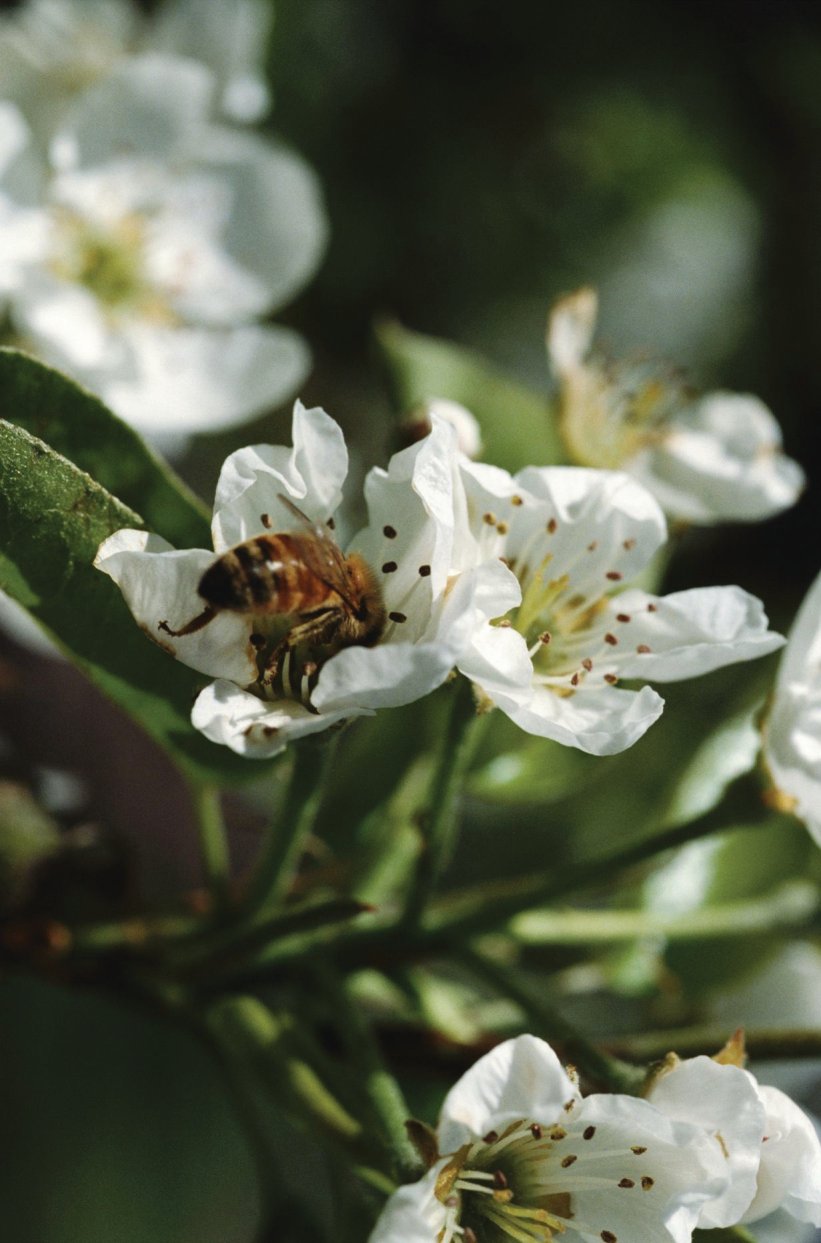 I had an opportunity to learn a valuable lesson from the insect world several years ago while my son was just a toddler and I was spending a tremendous amount of time within my gardens creating huge areas of wildlife habitat.  One day I suddenly felt a strange sensation on my leg and I began developing a tremendous itching all over my body.  I felt that I must have been stung by some bee or wasp, but this type of reaction had never happened to me before.  It became overwhelming as I waited for my son's father to get an antihistamine from my parents' home nearby, in order to relieve the itching.  My reaction was so severe that I forgot to consider an herbal poultice.
Within a short amount of time, I began to feel my entire body begin to shut down.  I was having difficulty breathing and I could feel my heart becoming constricted.   I knew I needed help fast and so I dialed 911.  By the time my son and his father returned, the paramedics had already arrived.  It was that call that saved my life.   The paramedics had responded immediately giving me oxygen and steroids to relieve the inflammation.  The man who saved my life told me that he had lost a young man just 6 months earlier for the same reason.   It wasn't my time.  I knew that, but it wasn't until much later that I learned what the message was for me.  A message from the insect kingdom about my own energy field.
It took me a while to recover physically after the onslaught of steroids on my body, as well as from the fear of working again in my gardens.  I had to overcome the fear though.  The thought of not spending time in my beloved gardens, was unimaginable.  Gradually, as time went on I became increasingly comfortable again working amidst the insects.   However, the following year I was stung again, but this time I had my Epi-pen and was able to inject myself, later driving to the ER.  It took me longer to recover from this incident, however, because I developed a severe reaction to the steroids this time.  Later that summer, I was stung again but this time there was no reaction other than swelling.  Each time I was stung, my vibration had changed, as I eventually came to find out in Steiner's book.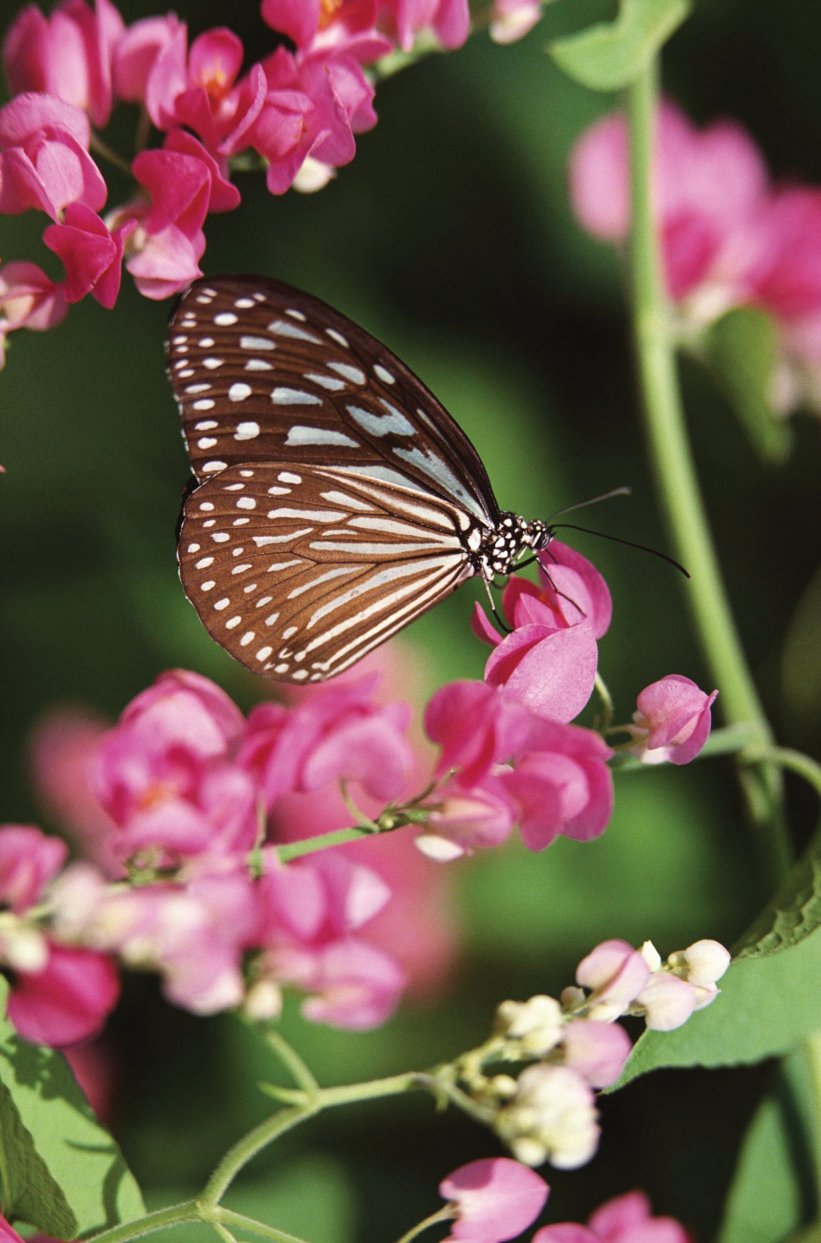 It was at that point I began to question what the message in all of this was.    At the time, we had a huge blackberry patch that each morning would be filled with yellow jacket wasps  nectaring on the delicious fruit.  My son loved picking the berries.  I had found a yellow jacket wasp nest buried in the ground where I had been stung the previous summer.  They were abundant on this property and there to revitalize the land that had been neglected for many years.  Insects bring a vitality and different vibration to the land, and yet they are persecuted by many each year as soon as the weather gets warmer.  In order to understand them, you have to develop a greater spiritual understanding of the perfection that exists within Nature, as insects communicate via the realm of vibration and unseen energy fields.  Our understanding can only come from observation and walking quietly upon the Earth.  Then they will tell you their story or as in my case, they
will blatantly draw your attention.
As I had considered why I was repeatedly being stung and what the wasps and bees were tryingto tell me, I realized that most times I was going into the gardens filled with anger regarding my personal situation which I knew inevitably had to come to an end.  Gardening was my way of dealing with these intense emotions.  I would repeatedly take all my thoughts and feelings into the gardens where they were being felt by all of Nature.  The insects were stinging me because they felt threatened.  As I realized what I had been doing, I began to develop a greater respect for these tiny creatures and a greater understanding of my own chaotic energy field.   It was then that I decided to face my biggest fears.   I knew that I had to walk into the blackberry patch at the height of activity in the morning and test out my theory.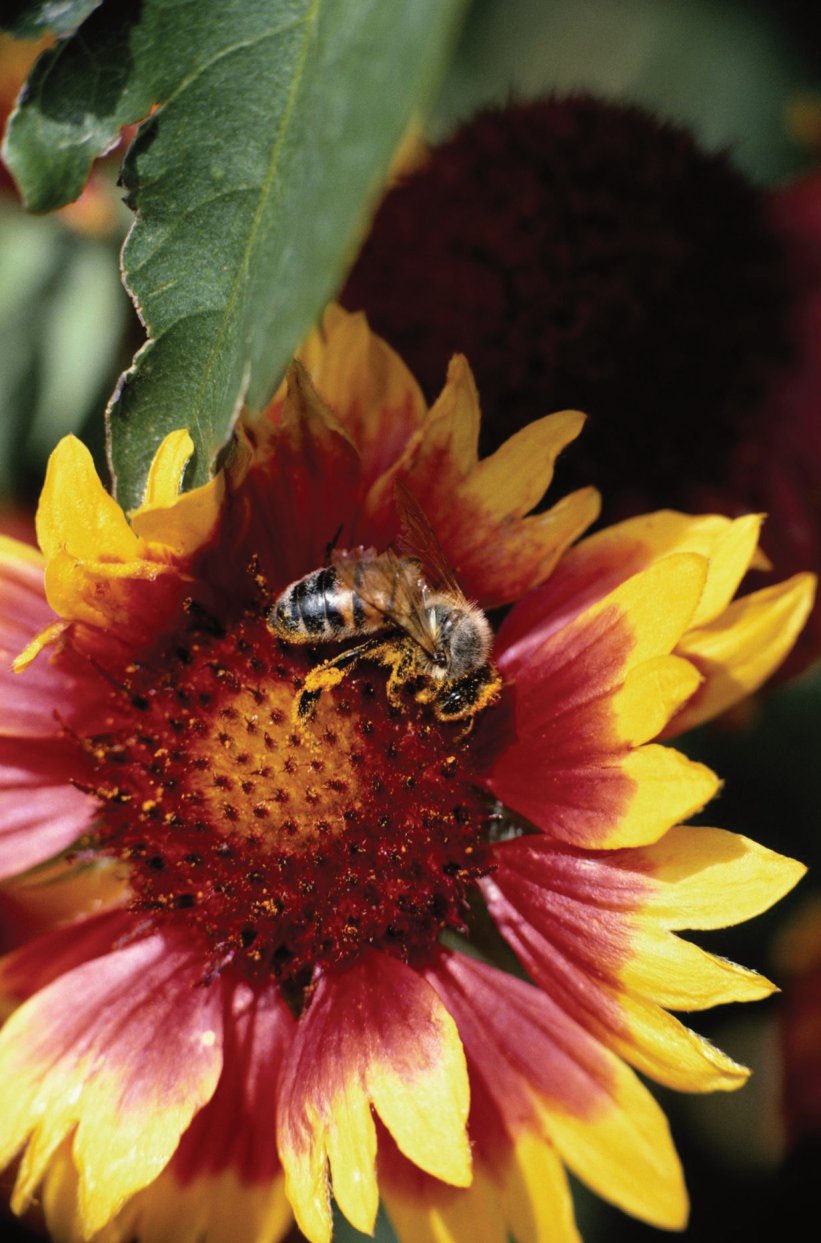 One morning I made a conscious effort to be grounded and at peace with only thoughts of the beauty around me as I entered the buzzing blackberry patch.  To my amazement, I was able to pick all the ripe berries I found that morning without one bit of antagonistic attempt from the wasps or bees.  I did this repeatedly for the remainder of the summer, always being conscious of my thoughts while amidst these creatures and nothing happened.  No one stung me.  I had proven my theory.  Since that time I have spoken to various beekeepers who have all confirmed that it's very important to be aware of your own energy while working with the bees, so as not to be stung.  It was thereafter that I found Steiner's book and learned about the incredible complexity and soulfulness found particularly within the bee hive.
We cannot change this Earth and our environment, unless we change our own ways.  Becoming aware of our individual actions, as well as what we put out into the universe is a big part of healing this planet.  Thinking that you can put even the slightest targeted chemicals into your gardens or in and around your home without it having an affect on all life, is simply avoiding the real issue.  We must also begin making an effort to acknowledge the subtleties within Nature and the fact that there is a complexity and perfection that exists. All emotion is absorbed by the atmosphere and grounded within the Earth.  If we all made a greater effort to infuse this planet with positive emotions and stop destroying that which seemingly gets in our way or is there to teach us a lesson, this planet would begin recovering from years of abuse and mismanagement.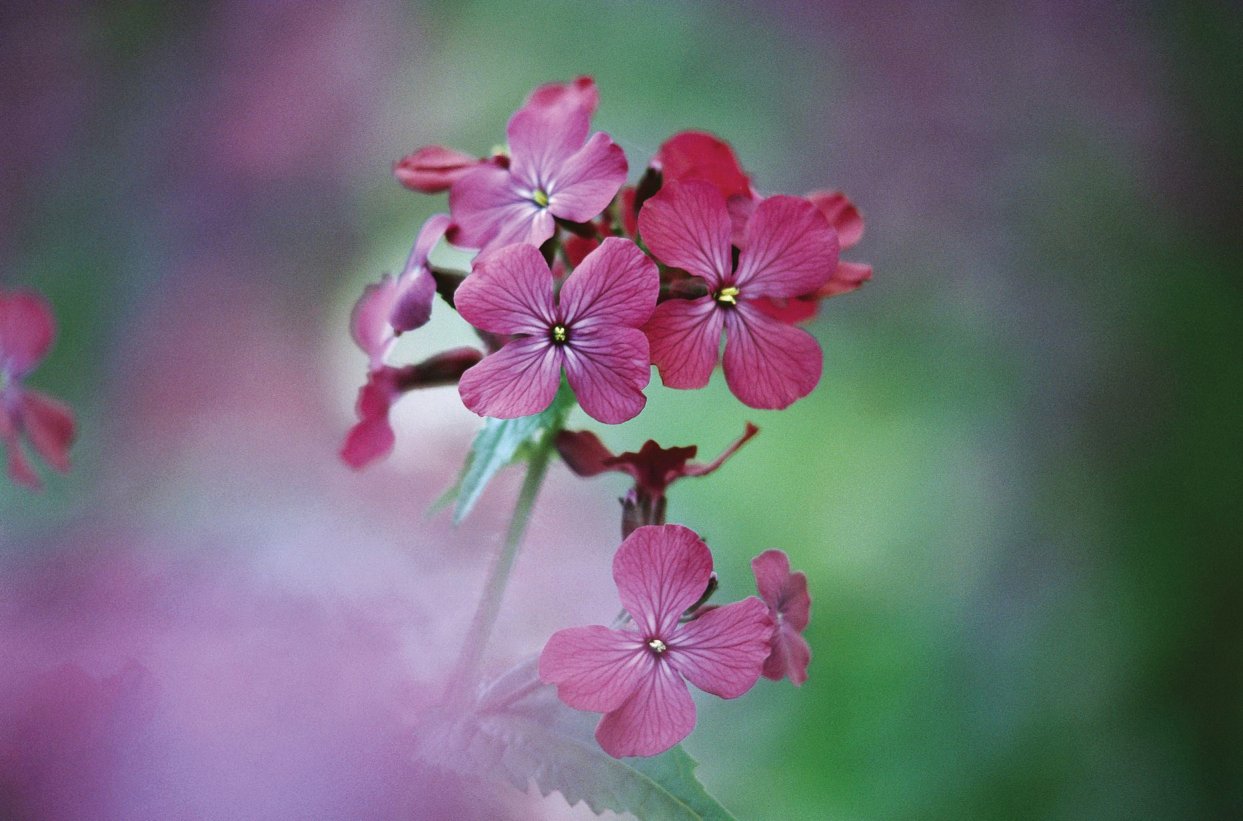 "Forgiveness is the fragrance the violet sheds on the heal that has crushed it." --- Mark Twain
Spring Blessings!
This article is dedicated to the sacred bees which bring beauty and  Nature's bounty into our lives.  May  we change our ways so that the bees recover from all that man has brought upon them.
*Copyright 2011 Awen Environments.
Categories: Animal Health, Earth Rhythms, Gardening with Nature, Green Living, Health & Wellness, Holistic Health, Insect Wisdom, Inspiration, Living Arts, Planet Earth
/