Shopping Cart
Your Cart is Empty
There was an error with PayPal
Click here to try again
Thank you for your business!
You should be receiving an order confirmation from Paypal shortly.
Exit Shopping Cart
inspirational living arts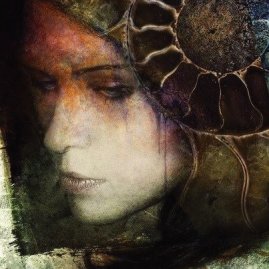 It has been many months since I have written due to a deep journey of spiritual and physical transformation I have been on healing my body and the remnants of ancestral trauma hidden within my DNA and also my psyche. This journey has lead me to study with various shamanic teachers, work further in my gardens and focus on my dreamwork, while seriously deepening my relationship with Nature. I thought that I had gotten as far as I could go until I lost my health due to the stress in my life, the toxins within in my environment and perhaps even the result of my trip to Peru. I thought that by eliminating some of this stress and detoxing via herbs, I would recover my health, but in fact my condition worsened until I was forced to dig even deeper.
When you are on a spiritual path, truthfully the learning never ends because we are all walking this Earth seeking to learn what we have forgotten. We have forgotten what we once knew, the wisdom of the natural world. It is only through our reconnection or reawakening to our true selves that we can walk our true path and embrace our destinies. As long as you suppress your deep, inner passions, are untrue to your heart and do not live in alignment with your inner guidance, you will not find true happiness or balance within your life. 
I had to find this out the hard way when my body no longer responded in the way it always had. I had always taken my health and my physical strength for granted, however suddenly chronic fatigue, pain and inflammation in my body brought on by the stress of not living my truth fully, was coming back to haunt me. My body begged me to wake up. The answer came through in my dreams, in my waking life and in my physical cells which were screaming loud and clear that I was not living fully in alignment with my highest truth. Despite the help of various alternative practitioners, I continued to make only minimal progress and would often rebound afterwards which left me extremely frustrated despite my belief in the methods I pursued.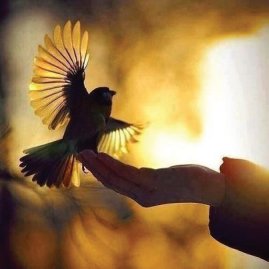 By listening to my dreams, the constant signs within Nature and by facing my fears one by one, I was able to heal myself slowly, very slowly. It has been an arduous journey over the past 10 months filled with anxious moments, fear and moments of self doubt. During these moments of deep, inner searching, it was always Nature that did not fail me. This autumn I was finally able to restore much of my energy via my dreamwork and the introduction of wild mushrooms into my diet. The mushrooms
actually found me
and it was incredibly empowering to begin foraging and creating new meals to heal my body. I knew I was about to delve deeply into another level of understanding of the natural, miraculous world we live in where all that we need is there for us, if only we remember and use this ancient knowledge.
As a first generation American, I was born into a culture that associated darkness and fear with the realm of the mushrooms although this knowledge still remains in some areas such as Europe, Asia and Siberia. Today mushrooms are just something we may occasionally buy at the grocery store and most of these mushrooms do not have nearly the properties that wild, medicinal mushrooms have in nature. However, incredible breakthroughs are currently being made into the healing powers of mushrooms both for the human body and also in terms of bioremediation for our planet through the healing of soil, as well as providing many forms of resources in a sustainable manner. 
As much as I was fascinated by the fungi world for longer than I could remember, I had never found anyone that could teach me this ancient wisdom so they remained relatively unknown to me-- a deep mystery within my psyche. That was, until the mushrooms came to teach me themselves... This autumn the mushrooms caught my attention via my own property as well as a nearby park. They screamed loud and clear that I needed to access this ancient wisdom within me.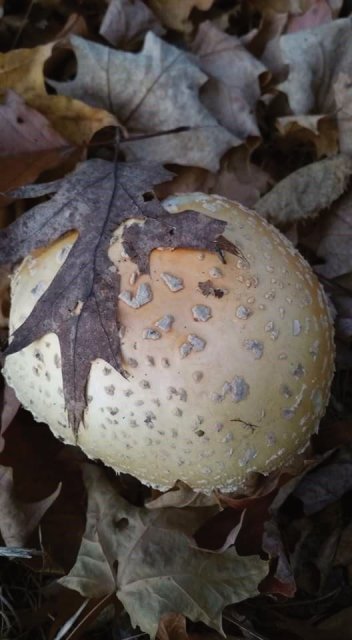 Gradually with the help of books, an online forum and trusting my own inner guidance, I began to overcome my fears and heal my body. It seemed the more I went off the beaten trail in the wooded areas I searched, the more I would find another mushroom that gradually healed my nervous system and the inflammation within my body. It was a test of faith of the deepest proportions, but one that was richly rewarding as I accessed ancient memories of my ancestors who once knew the healing powers of the mushroom realm. I am certain that my Russian/Ukrainian grandparents knew this wisdom. 
(Note: Photo to the left is of Amanita Muscari var. Guessowii which is not edible but poisonous/ hallucinogenic though it is believed to have healing properties in certain shamanic traditions.)
And so I continue deepening my connection to this misunderstood realm that is available to all of us, as well as the deep healing available through the plant world and all of Nature. As a result of my experiences and tracking my dreams for more than 20 years, I have decided to teach a new workshop "Introduction to Dream Interpretation: Finding the Guidance Within" at Ceier Chiropractic and Holistic in Elma, NY beginning January 2017. Please see my 'Green Inspirations' page for further information.
Blessings of Abundance and Joy this Holiday Season!
2016 Copyright Awen Environments/Clarissa Harison.
/