Shopping Cart
Your Cart is Empty
There was an error with PayPal
Click here to try again
Thank you for your business!
You should be receiving an order confirmation from Paypal shortly.
Exit Shopping Cart
inspirational living arts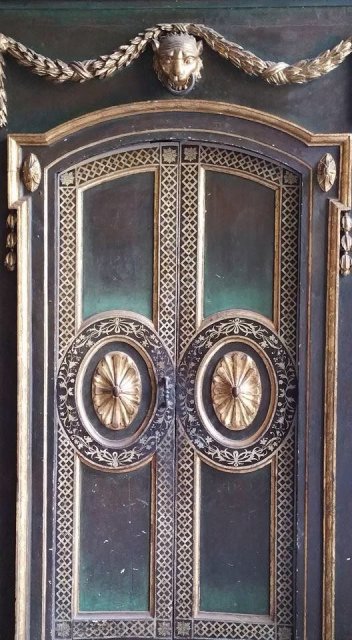 My recent pilgrimage to Peru will always remain in my heart for the wide range of experiences I had and the way it touched my emotions in so many ways. I know that every country that I have traveled to has in some way retrieved a piece of my soul, some long lost memory of another lifetime. Peru was no exception. 
It was an arduous journey both physically and emotionally. It was also an overly ambitious trip with too many places planned in too short a time. I do not travel well due to motion sickness and sensitivity, so the altitude, winding mountain roads and extremes of climate also wreaked havoc on my body.
In looking back, however, I realize that my pilgrimage was perfect for me at this time and despite the physical challenges, it had a profound impact on my life though it took me weeks to integrate my experiences into my present life. Part of the journey was about going back into the past-- overcoming old patterns and fears, old ways of being and most likely other memories and lifetimes in this country that I needed to heal.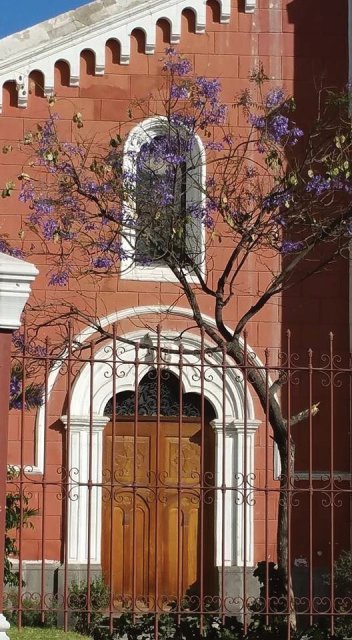 Another part was about focusing my intention, embarking on the unknown and planning my future. It was about opening new doors to new opportunities to create a life of balance and focusing on that which is most important in my life right now. My trip to Peru was about embracing the beauty and joy of new experiences and living in the moment without knowing what tomorrow would bring. The vibrant and rich colors touched me in a deep way.
While I visited many well known sacred sites that most tourists frequent like Machu Picchu and Sascayhuaman to name a few, I was also drawn to the energy of the city architecture, marketplaces and street vendors, as well as little known destinations that mostly only the locals knew about such as the healing waters of La Banda and the sacred site of Orcona both near Nasca. 
In truth I found the Divine in everyday moments not only in the remote landscapes of Nature, but also in the cities of Lima, Cusco and Nasca as I connected to the richness of these places and their underlying energetic blueprints in time. Those special moments were found in a meal that I shared, an unexpected conversation I had, a massage that revitalized me, as well as tumbled cathedral ruins I visited and rummaged through feeling the sense of loss of faith and connection within the local community.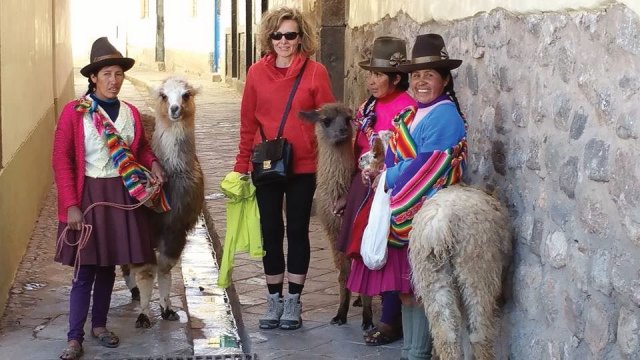 The numerous private moments at sacred sites touched my heart. The breathtaking experiences of viewing such incredible natural landscapes as the energetic portal of Aramu Muro near lake Titicaca invigorated me and heightened my spiritual awareness combined with moments of reflection in the most unexpected of places. The local people, guides and animals often touched my heart for a wide variety of reasons.
In truth, my journey was very unlike what I had anticipated. My intention had been to find more answers to questions I had been asking myself for quite some time, however, I came back to the US with more questions and a profound sense of wondering what in fact was I supposed to be doing now in my life? How could I create more meaning? How could I live more in alignment with my life's purpose and this planet? These were all things I continued to reflect upon and still hadn't found the answers to in Peru despite my intense efforts on this journey.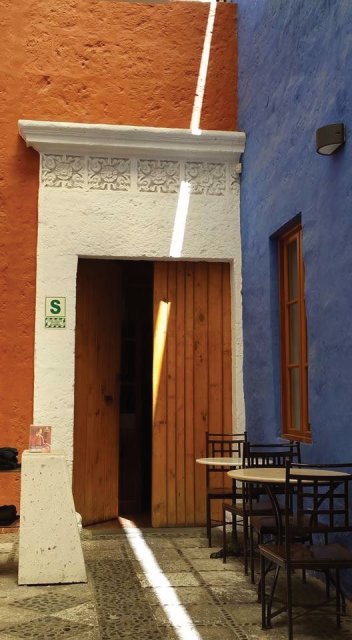 It was my shamanic work that enabled me to answer many of these questions upon my return or at least move me in the direction of greater clarity in the following days and weeks. It gave me the discipline to continue when all I wanted to do was return to Peru to immerse myself further in the richness of these sacred landscapes and find the answers to many of life's puzzling questions. I knew that greater meaning in my life was somehow linked to my experiences in Peru, but I just didn't know how to integrate them completely yet. 
It would take me many weeks before I received answers and a greater clarity began to unfold. My shamanic work enabled me to find the inspiration to continue on my path despite not having all the answers and at times taking leaps of faith into the unknown. It would seem that facing some of my greatest fears would continue to be on my agenda, but my shamanic practices would provide me with the tools that I needed in order to work through them.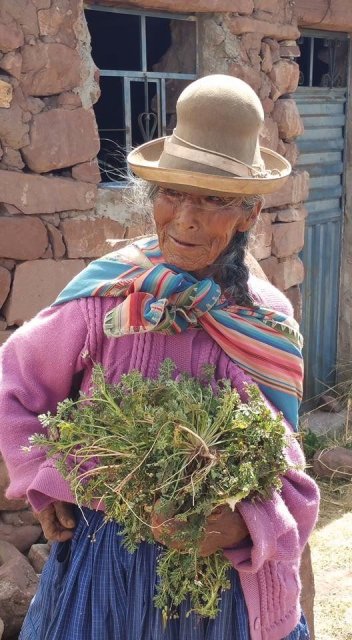 There is something quite interesting about the energy of Peru and it's rich culture and history. While in some ways the poverty and way of life can be shocking and provide you with a new found sense of gratitude for what you do have in your life and the things you often take for granted, the landscape somehow also draws you in and instills a greater love and appreciation of the mystery of the Divine and this planet. It fills you with the overriding energy of the culture and the richness of its sacred traditions and the tremendous attention to detail that can be found everywhere throughout Peru in the architecture, as well as the artesanship and colors. 
The colors and beauty of the local textiles, handcrafted items and works of art will never cease to astound you and touch your body and soul. The marketplace filled with such a variety of offerings and aromas will always stay etched in your mind and the experiences will touch your heart in countless ways. The magnificent architecture of cities like Cusco, Lima and Arequipa remind you of the splendor of the history and traditions of Spanish culture blended with the Peruvian's unique connection to this sacred land and the traditions of the Incan civilizations and their mysterious ways. There is an underlying energy to this land that can only be experienced, not written about. I know that I will be going back eventually to delve into this further, as my soul still needs answers.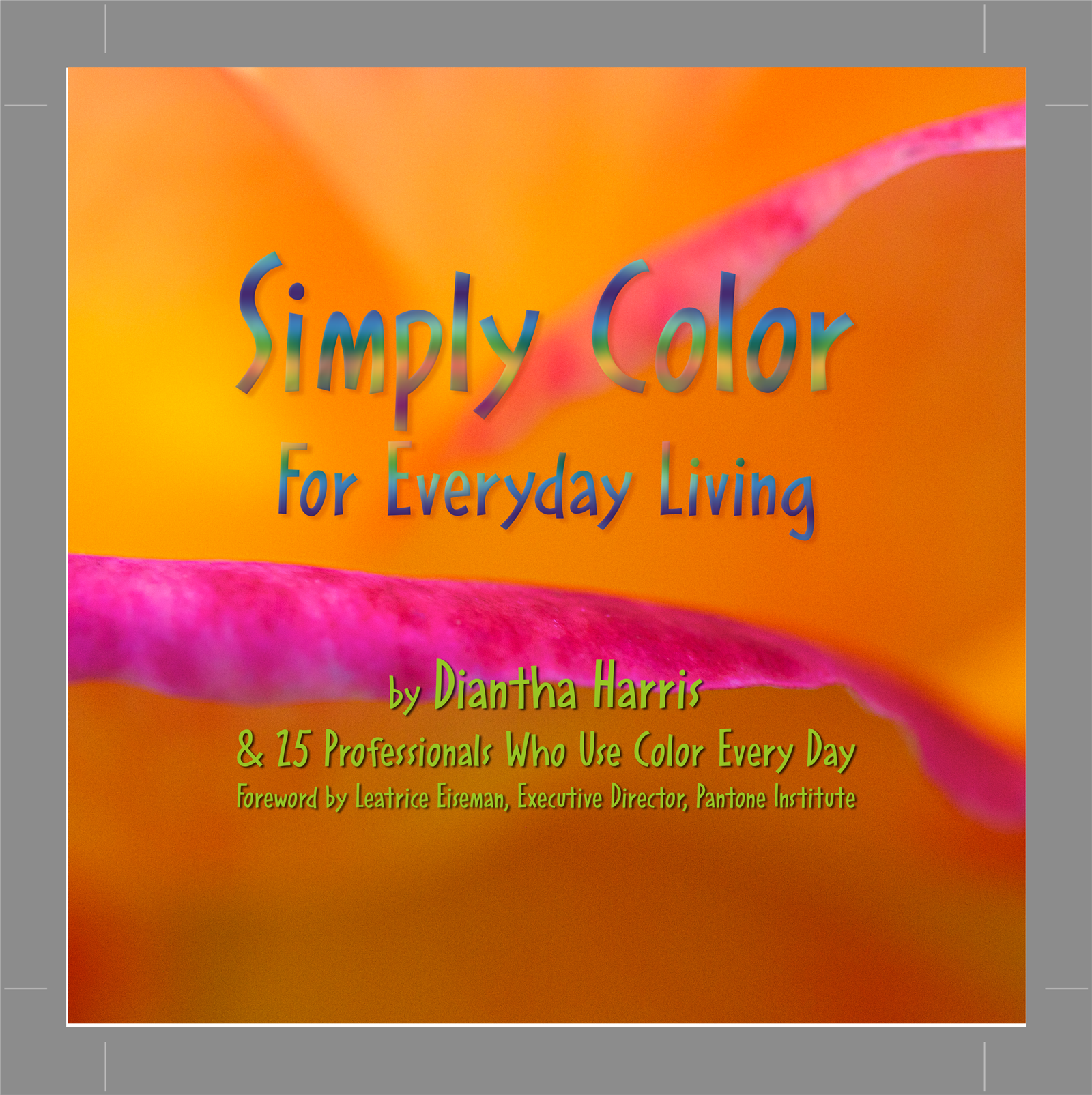 Interestingly, the new book
"Simply Color for Everyday Living"
was released shortly after my return from Peru. This book by Diantha Harris features collaborations from 25 writers including myself in a beautiful compilation of stories and photographs discussing the healing and energizing attributes of color in our everyday life. For me the publication of this book is a welcome tribute to my recent pilgrimage and my life's journey with the energy of color.
My chapter entitled "An Ally in Transformation: the Color Yellow" discuses the difficult moments of my mother's last months of life, as well as a spiritual journey to the island of Cozumel, Mexico with my son and how working with yellow was woven into these experiences. This book beautifully expresses many of the rich colors I experienced both in Mexico and while in Peru-- a timely coincidence? I think not-- more likely a Divine synchronicity...
Blessings of Color in your life!
Copyright 2015 Awen Environments/Clarissa Harison.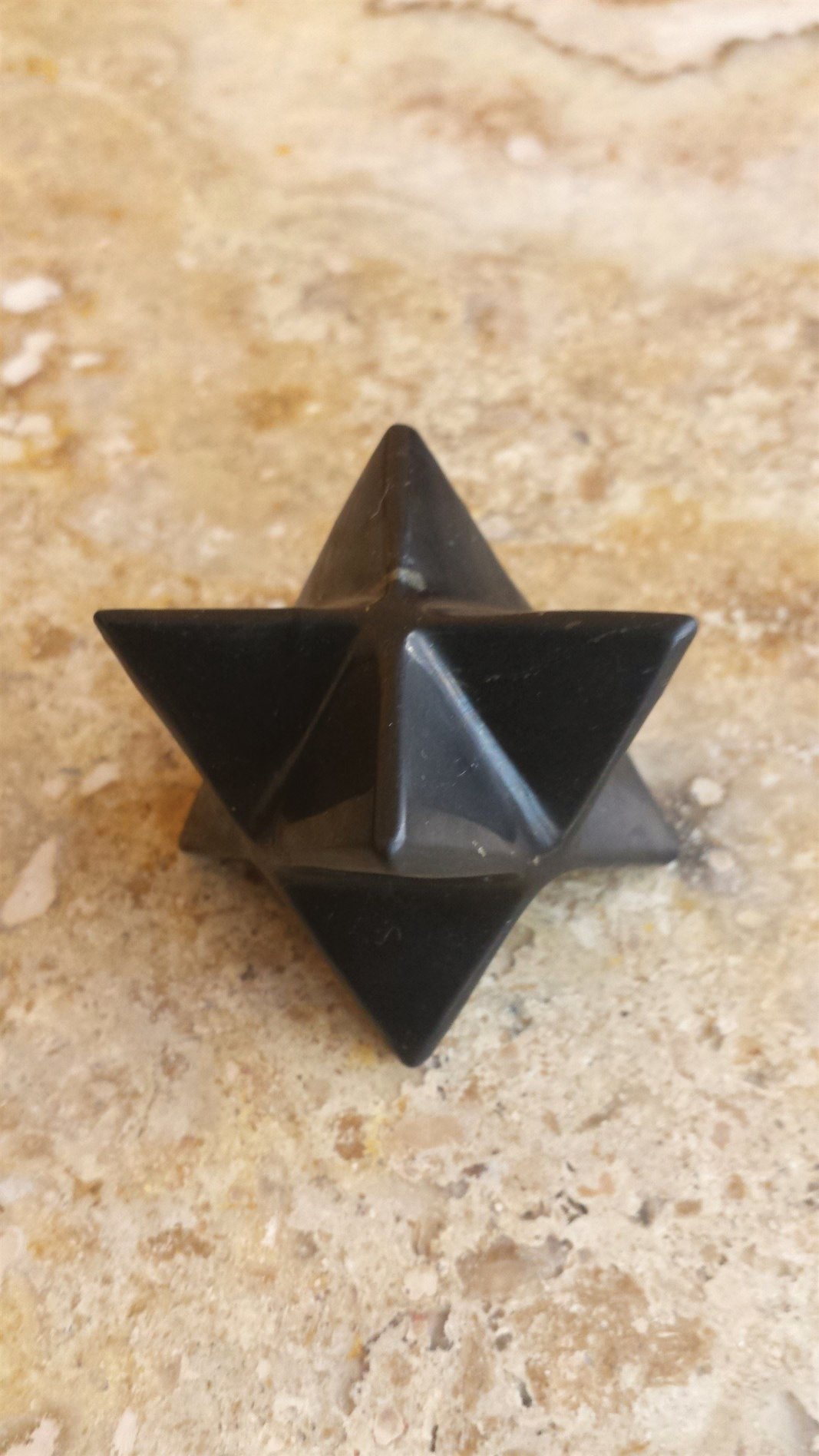 I've been using the Russian mineral Shungite for almost a year now and felt it was time to share my experiences. I am reluctant to write about anything until I've had personal experience so I felt now was a good time to do so after many months of seeing how it has affected me and everyone in my home including my pets. I have continued to order more pieces in a variety of forms to help harmonize and balance the challenging energies in my home and also to improve my health and energy level. 
Given that I am extremely sensitive to all things in my environment, having this stone around me has greatly increased my energy level and eliminated many problems I was having with fatigue and constant migraines due to stress from varying sources. Despite the fact I live a pretty healthy lifestyle and know alot about earth energies and alternative healing modalities, I could not seem to determine what was causing my exhaustion and contributing to the health issues of my son and our animals until I began reading more about Shungite and realizing what the cause might be and that a solution did exist.
I originally purchased three pieces of this stone last summer knowing very little about its properties and I instinctively felt it necessary to carry it with me everywhere I went. Gradually I began doing more research on Shungite. What I found out intrigued me and I eventually purchased different forms of Shungite and larger pieces for my home in order to begin working with it from a geomancy perspective, as well as to purify my water and food. I wanted to see if my experiences were similar to what had been written and seemed to be well documented and researched.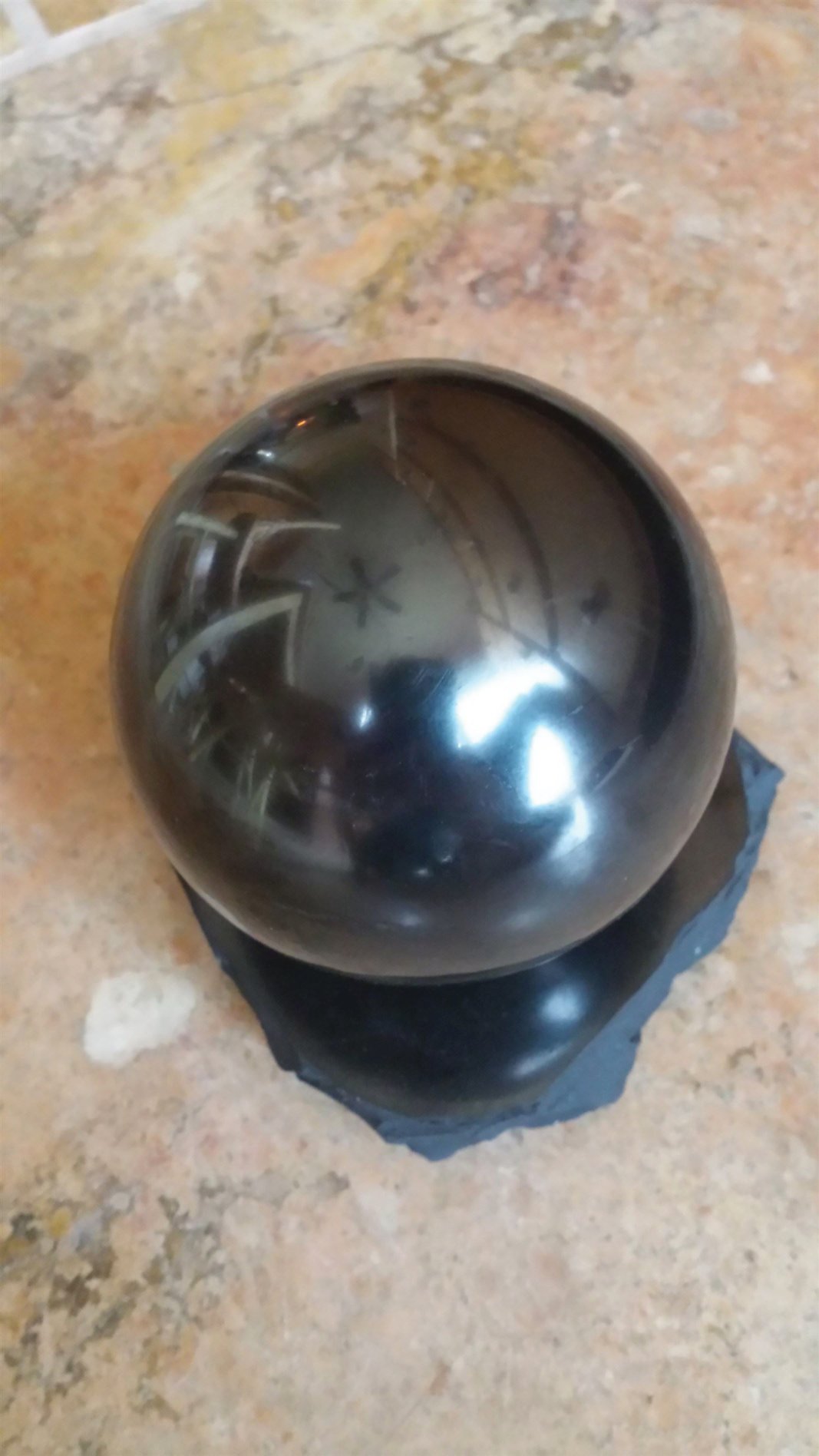 Though relatively little is known about this stone in the US, the Russians have known about the healing properties of Shungite for centuries in the town of Karelia, the only place on earth where this healing mineral is found. Peter the Great of Russia was said to have ordered his soldiers to each carry a piece of Shungite with them into battle in order to purify their water. This mineral, which was formed billions of years ago is formed from varying amounts of organic compounds. What's unusual about this stone is that it contains
fullerenes
which were named after Buckminster Fuller who designed the
geodesic dome
 which is a spherical geometric structure of circles. These fullerenes which may have originated in the cosmos, have bioenergetic properties capable of healing and protecting the human body and all life forms. 
Written records of Shungite go back centuries from various rulers and nobles of Russia who knew of the healing powers of this powerful stone often referring to the pure spring water that sprang forth from the the natural Shungite stone found in the landscape of Karelia. The Russians have since spent many years doing research on the powerful healing and protective influence of Shungite in the areas of water purification, illness and protection against harmful rays such as cell phone radiation and harmful energies such as geopathic stress emanating from the earth. They have found the fullerenes in Shungite work both at a cellular and whole human body level to restore balance and well being. Shungite has repeatedly been proven to protect human life as well as restore health to those with a wide range of illnesses, many which now stem from our modern day life. 
Since learning of this stone, I have used Shungite in a wide variety of ways. I now have a small disk for my cell phone to neutralize the harmful rays and I've noticed that my phone no longer heats up or gives me headaches when I talk too long. I also have a large pyramid placed in strategic points in my home to neutralize the entrance of electricity into my home, as well as areas of geopathic stress which I am aware of. Because constant exposure to electricity can not only interfere with our sleep patterns, but also create damage to our immune systems over long term exposure, Shungite helps to neutralize these harmful rays and enable you to sleep better and allow your body a healthy environment to recover from stress. I have also been wearing a Shungite pendant which helps my own energetic field to remain balanced despite whatever toxic energies I may encounter in my daily activities. I now use Shungite pieces to purify my water on a daily basis and a plate to neutralize and restore the natural, healthy qualities of food including neutralizing GMOs.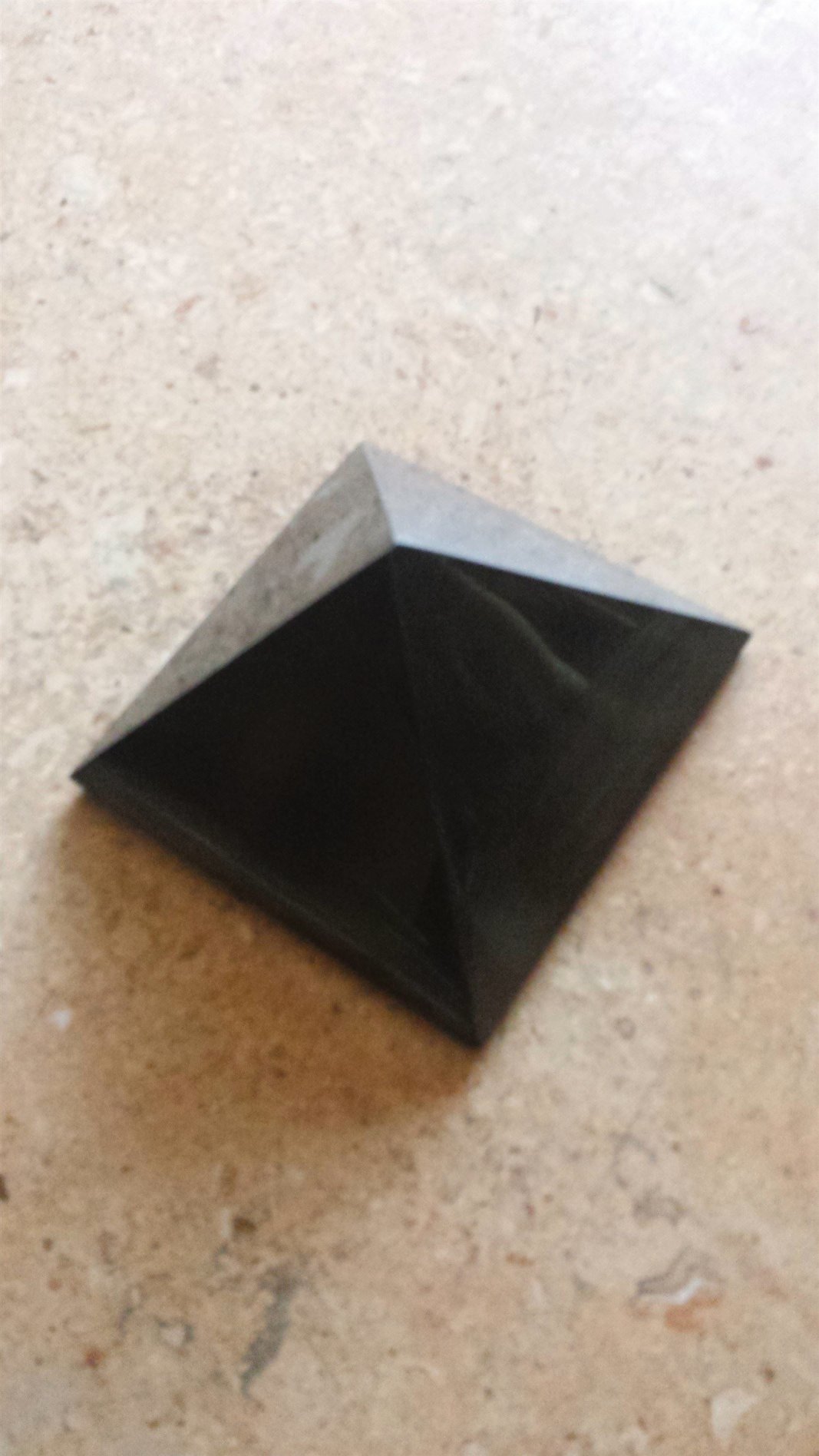 The change in my energy level and the restoration of health of my son and my animals has been very noticeable. I no longer have the constant migraines which plagued me and I believe were caused by all the unwanted emanations traveling through my home resulting from living in a highly populated suburban area. If you live in a highly populated urban or suburban area you are constantly being bombarded on a daily basis from electricity and WIFI reception all around you, not to mention toxic chemicals emanating from neighboring properties which also affect the well being of the land that you live upon. The pyramids are best to neutralize geopathic stress areas and electricity entrance points into your home and the round orbs are best used for sleeping or meditation areas.
Imbalances of land energies due to redirected water, fault lines or toxins held in the earth can also be a leading cause of illness, depression, fatigue and unhealthy vegetation on the land. When the land is not well, animals will be susceptible to a wide range of health problems including cancer, thyroid imbalances and many other illnesses, as well as being plagued by insect infestations such as fleas. A normal, healthy animal is capable of fending off fleas and other parasites because its immune system naturally repels these pests but when the land is unbalanced or bombarded by toxic rays, they cannot. By drinking Shungite infused water and having this stone in your home, the natural strength of your animals' immune systems will be restored over time by combining this with a healthy diet and other life supporting habits.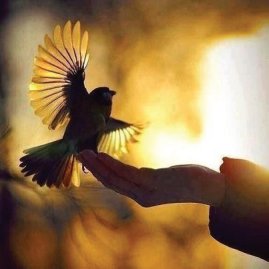 If you would like to restore health and well being to your life, Shungite can be ordered directly from the mine in Karelia, Russia at very reasonable prices and delivery only take a few weeks depending on your location. Please contact Anastasia at
www.store.shungite.com
 and if you mention "Clarissa" in the coupon code, you will receive a free circle pendant with your order. A wide range of products are available and their customer service is great. 
Blessings of Health and Vitality!
2015 Copyright Awen Environments/Clarissa Harison.
References:
Martino, Regina, Shungite: Protection, Healing, and Detoxification, Healing Arts Press, 2014.
/