Shopping Cart
Your Cart is Empty
There was an error with PayPal
Click here to try again
Thank you for your business!
You should be receiving an order confirmation from Paypal shortly.
Exit Shopping Cart
inspirational living arts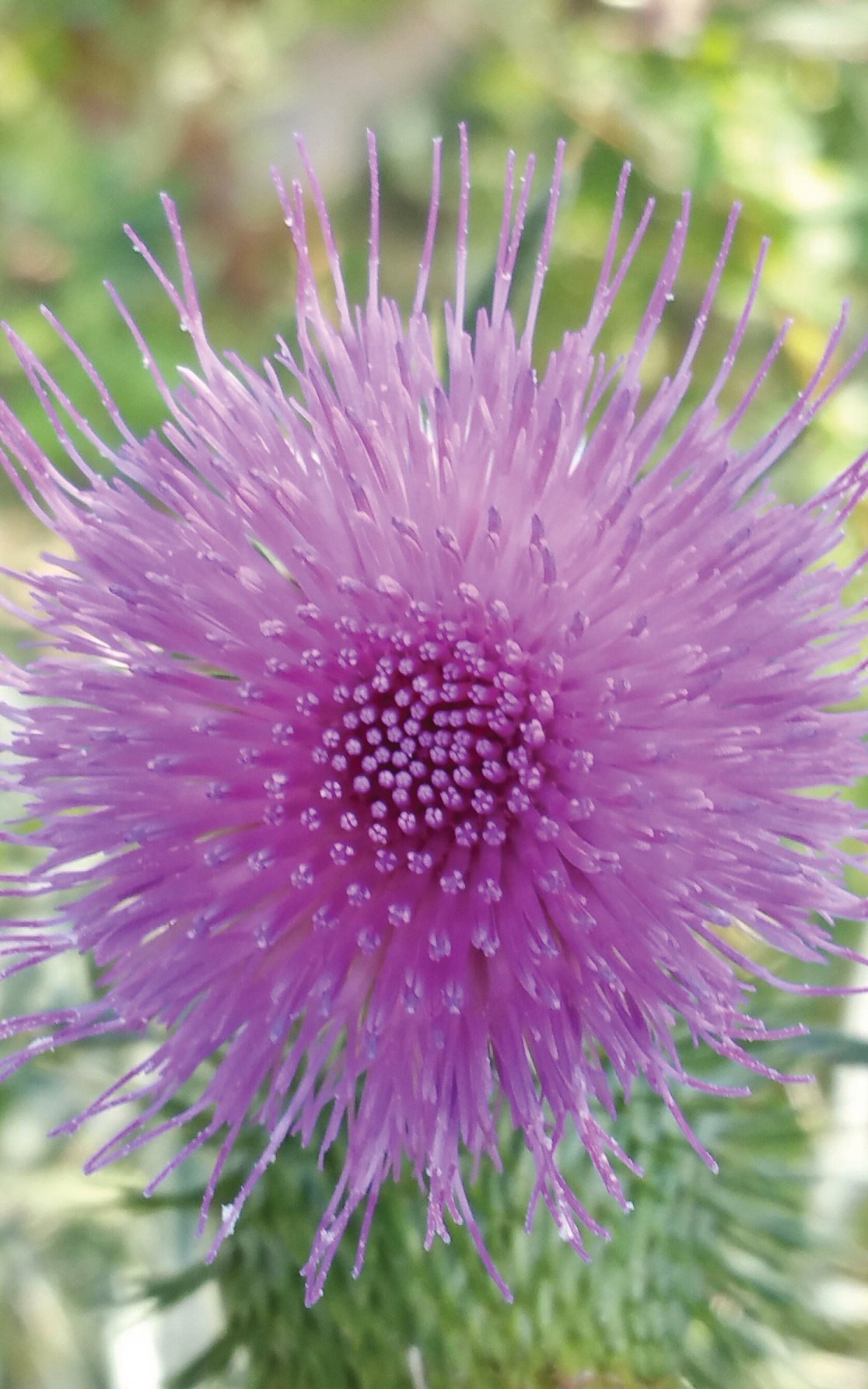 For a long time time I have been contemplating how I would integrate my lifelong skills with my many passions in life. I am now happy to announce the creation of my new site which is a culmination of my lifelong pursuits and the direction I wish for my work to take. 
While I love design and being creative, I love being out in nature as well and helping this planet to evolve into a higher state of being. My new site is a collection of offerings of products and services that I feel accurately reflect the body of knowledge and experience that I hold, as well as the direction I wish to take with my life and my business.
Reawakening the Spirit is about the shift in paradigm that is currently taking place on this planet. In order for new systems to be put into place, the old ones need to be dismantled. You cannot build the new on top of the old by continuing old patterns that do not work. You have to eliminate that which does not serve you before you can create anew. When you live more authentically, you feel the flow of the universe and harmony abounds. Everything becomes easier and the obstacles disappear. You become healthier, more vibrant and the energy you put out into the universe is magnetic to new opportunities. In order for this planet to evolve, we all need to step up and live more authentically by following our heart and intuition. We all need to remember who we are and why we came here.
It is my intention to assist you in fulfilling your authentic path via my offerings, my continued blogging and my photography. I will be teaching new workshops in the areas of dream interpretation, shamanic journeying and embracing your authentic self, as well as offering a variety of products such as space clearing tools to harmonize your space, vibrational essences and herbal teas and tinctures to help support your own personal transition.
When we stay in a place of gratitude and focus on beauty and balance, we envision a new future. Often this means reducing stress, taking more time for ourselves and living more slowly and authentically. When we live intentionally rather than being a victim, we create a new future for ourselves. 
My new site will give you a more intimate view of my work and how I am contributing to this planetary transformation that is currently taking place. Please come join me in
Reawakening your Spirit.
Bountiful Blessings!
2017 Copyright Awen Environments/Clarissa Harison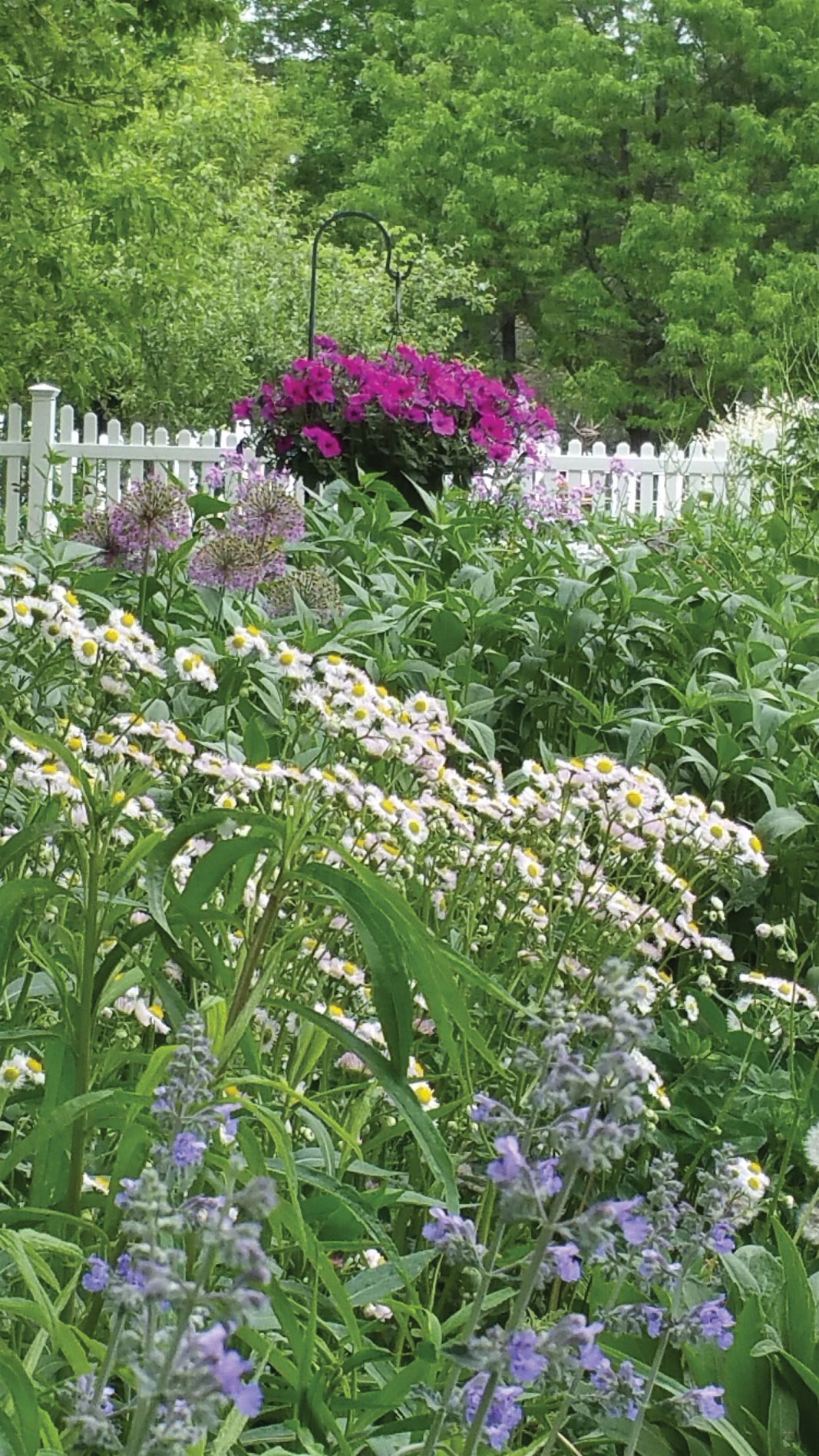 My gardens have evolved so much over time and taught me a great deal about life and myself. Gone is the need to control everything in a precise, neat manner. I have found that when I set my intention by planting my desires and allow Nature to unfold her deep wisdom and artistry, sometimes the most amazing landscapes can appear. At times you need to be patient when nothing seems to be happening or when things are not quite as organized or beautiful as you would like, but the results will always surpass your limited view of things.
Nature is always giving us direction and guiding us through subtle and sometimes blatant messages. It's up to us to interpret these messages and act accordingly. Very often I have used gardening methods that did not seem to make rational sense, but intuitively felt like the right thing to do. Navigating our life path can be the same way. It's up to us to follow our instincts and put together the pieces of the puzzle. Over time as a garden grows and develops through loving attention and care, our vision manifests into reality.
If I had chosen to control every aspect of my gardens and use traditional gardening methods such as eliminating all weeds, which essentially is anything I did not intend, I would have missed out on the true beauty and healing power that Nature is capable of. I would have missed all the unexpected flowers that suddenly appeared or the unexpected caterpillar, bird or butterfly that suddenly graced my gardens because of these so-called "weeds". I would have missed out on the moments of shear Divine inspiration that I received when viewing my gardens in a certain morning light or after a gentle, nurturing rain. I would have missed out on the unexpected flowers which would heal me simply through their fragrance or presence in the soil that I had never imagined.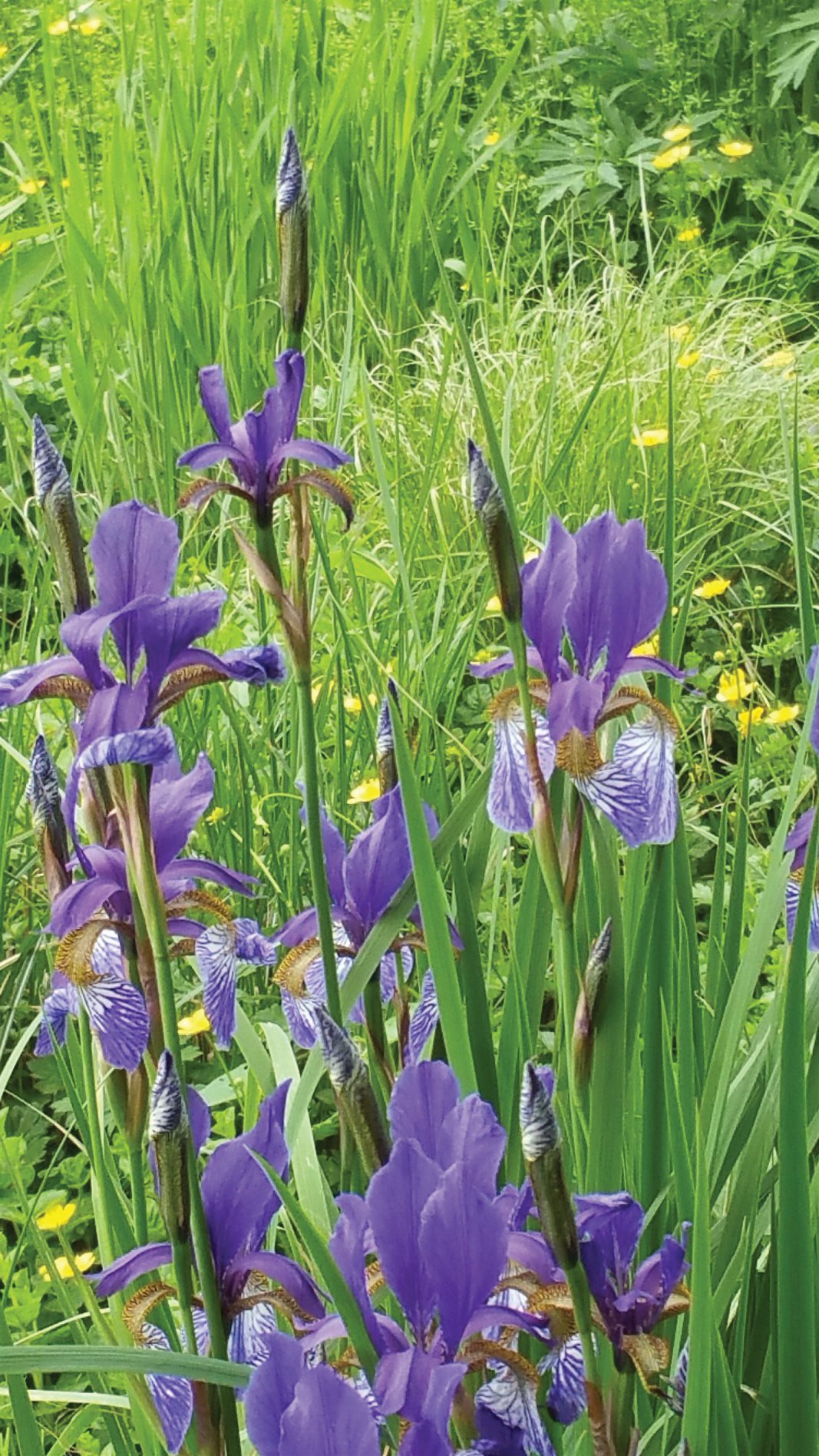 Gardening with Nature is a process that evolves over time. It is a test of faith that leads us in the right direction if we allow it to. It is an intuitive process that guides us step by step, year by year to discover our boundaries by eliminating that which we don't want, trusting that Nature knows more than we do and following the guidance that you receive through what you see, feel and experience. Sometimes you have to just follow your heart, despite what others may think.
It requires spending time just being in your gardens without doing, sensing the energy of space and how it makes you feel. It requires opening up all your senses. It is a collaborative process that teaches you where you feel uncomfortable, what your body is telling you and what all the beings of Nature are telling you including the ones you may not feel comfortable with or understand. Insects are very finely tuned to our energetic vibrations and will let you know when they are disturbed by you and also when they are in harmony with you.
Sometimes you have to allow a process to unfold despite the discomfort you may feel. Sometimes you just have to allow a little bit of ugliness to unfold in the form of aphids congregating on your flowers, a wasp carrying off a caterpillar, a spider entangling her victim in her web or a flower to go through her dying process without needing to cut her off once her beauty is gone. A garden is never perfect. She has her moments of glorious beauty and vibrancy and she has her days when she may be wilting and seem weak or very little appears to be in bloom. But overall, if you trust in the process and allow this process to unfold, you know that over time everything will come together and each year your garden will be that much stronger, that much more vibrant and that much more grounded and healthy.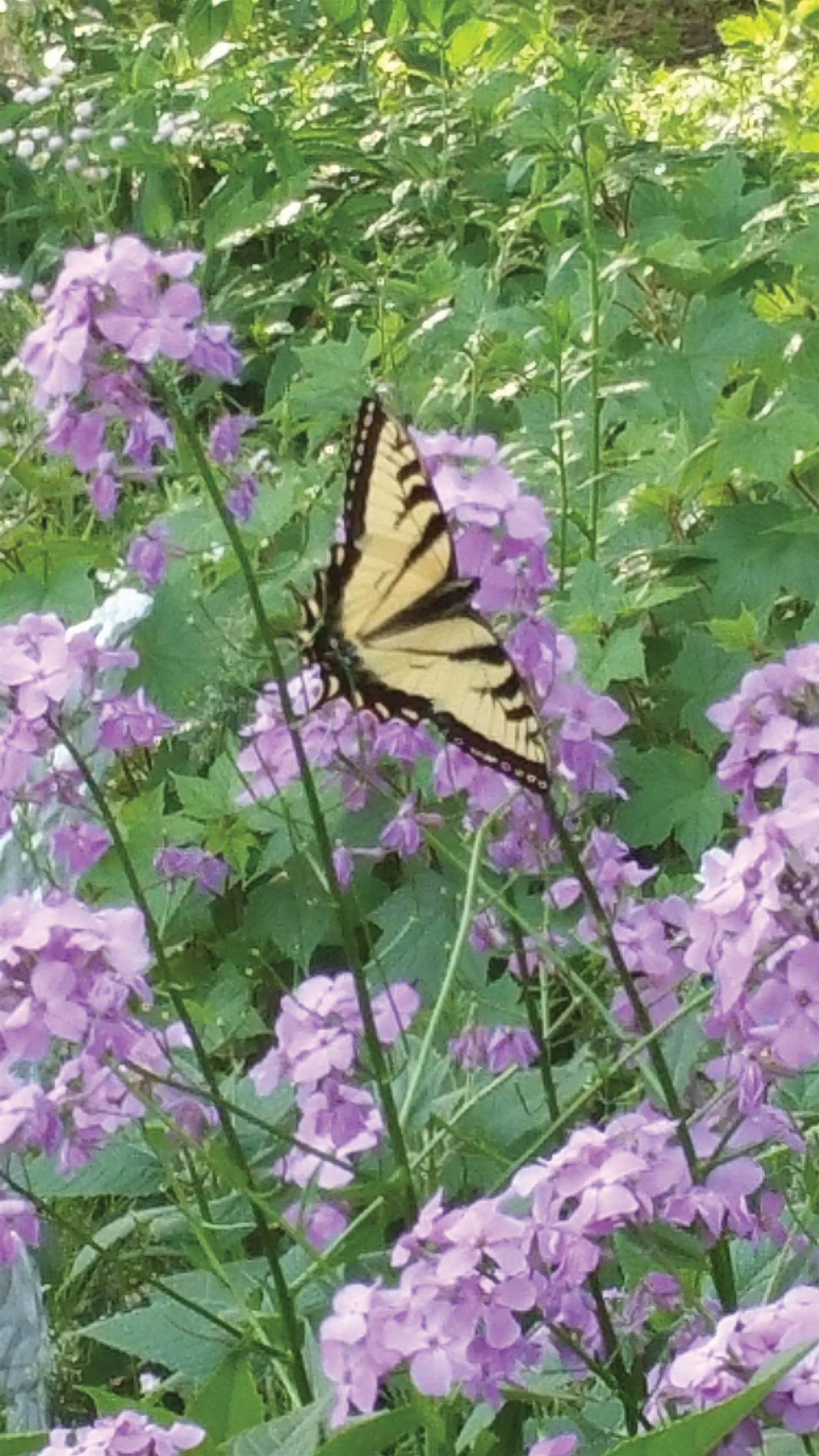 If you allow Nature to take her course and you allow your inherent creativity to unfold, you will receive unexpected visitors that you never imagined. There's something really powerful about allowing. There's a point where the Earth dances with the light of the Sun and the Moon and everything comes together and sparkles vibrantly telling you that everything is exactly as it should be and all is well. It's a knowing that comes from deep within your heart and soul that tells you everything is going to be alright despite whatever turmoil or dissonance may surround you. Its a deep faith in the process of life that carries you through the discomforting moments of doubt, feelings of fear or uncertainty that occasionally (or maybe too often) rear themselves once more in your life just when you'd thought they had gone.
I am truly confident that if more people took up gardening and grew their own flowers or vegetables and aligned themselves with the healing powers available to us within all living things, this world would be a different place. Take time to see the beauty that is all around us in so many sweet, tender moments.
Solstice Blessings!
2016 Copyright Awen Environments/Clarissa Harison.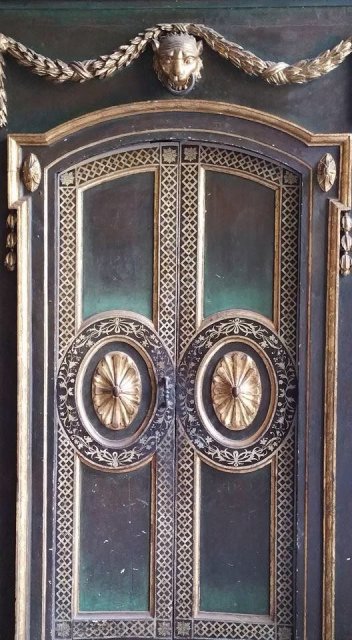 My recent pilgrimage to Peru will always remain in my heart for the wide range of experiences I had and the way it touched my emotions in so many ways. I know that every country that I have traveled to has in some way retrieved a piece of my soul, some long lost memory of another lifetime. Peru was no exception. 
It was an arduous journey both physically and emotionally. It was also an overly ambitious trip with too many places planned in too short a time. I do not travel well due to motion sickness and sensitivity, so the altitude, winding mountain roads and extremes of climate also wreaked havoc on my body.
In looking back, however, I realize that my pilgrimage was perfect for me at this time and despite the physical challenges, it had a profound impact on my life though it took me weeks to integrate my experiences into my present life. Part of the journey was about going back into the past-- overcoming old patterns and fears, old ways of being and most likely other memories and lifetimes in this country that I needed to heal.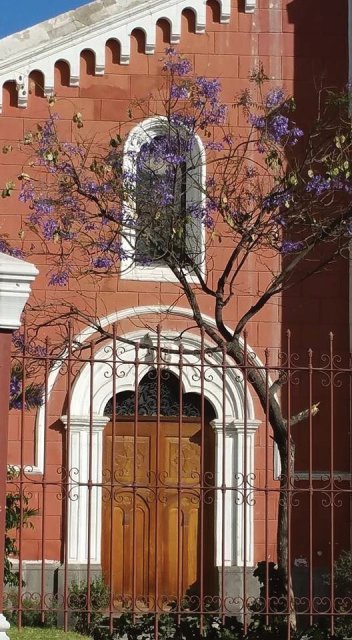 Another part was about focusing my intention, embarking on the unknown and planning my future. It was about opening new doors to new opportunities to create a life of balance and focusing on that which is most important in my life right now. My trip to Peru was about embracing the beauty and joy of new experiences and living in the moment without knowing what tomorrow would bring. The vibrant and rich colors touched me in a deep way.
While I visited many well known sacred sites that most tourists frequent like Machu Picchu and Sascayhuaman to name a few, I was also drawn to the energy of the city architecture, marketplaces and street vendors, as well as little known destinations that mostly only the locals knew about such as the healing waters of La Banda and the sacred site of Orcona both near Nasca. 
In truth I found the Divine in everyday moments not only in the remote landscapes of Nature, but also in the cities of Lima, Cusco and Nasca as I connected to the richness of these places and their underlying energetic blueprints in time. Those special moments were found in a meal that I shared, an unexpected conversation I had, a massage that revitalized me, as well as tumbled cathedral ruins I visited and rummaged through feeling the sense of loss of faith and connection within the local community.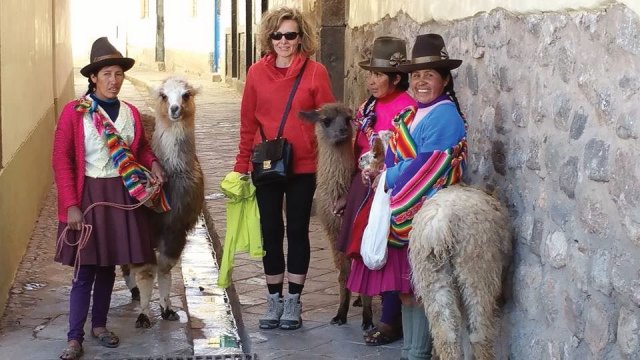 The numerous private moments at sacred sites touched my heart. The breathtaking experiences of viewing such incredible natural landscapes as the energetic portal of Aramu Muro near lake Titicaca invigorated me and heightened my spiritual awareness combined with moments of reflection in the most unexpected of places. The local people, guides and animals often touched my heart for a wide variety of reasons.
In truth, my journey was very unlike what I had anticipated. My intention had been to find more answers to questions I had been asking myself for quite some time, however, I came back to the US with more questions and a profound sense of wondering what in fact was I supposed to be doing now in my life? How could I create more meaning? How could I live more in alignment with my life's purpose and this planet? These were all things I continued to reflect upon and still hadn't found the answers to in Peru despite my intense efforts on this journey.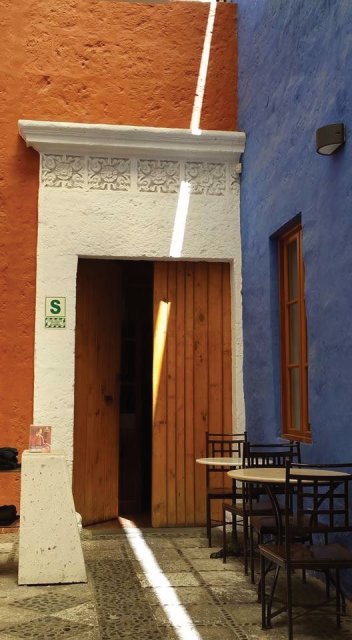 It was my shamanic work that enabled me to answer many of these questions upon my return or at least move me in the direction of greater clarity in the following days and weeks. It gave me the discipline to continue when all I wanted to do was return to Peru to immerse myself further in the richness of these sacred landscapes and find the answers to many of life's puzzling questions. I knew that greater meaning in my life was somehow linked to my experiences in Peru, but I just didn't know how to integrate them completely yet. 
It would take me many weeks before I received answers and a greater clarity began to unfold. My shamanic work enabled me to find the inspiration to continue on my path despite not having all the answers and at times taking leaps of faith into the unknown. It would seem that facing some of my greatest fears would continue to be on my agenda, but my shamanic practices would provide me with the tools that I needed in order to work through them.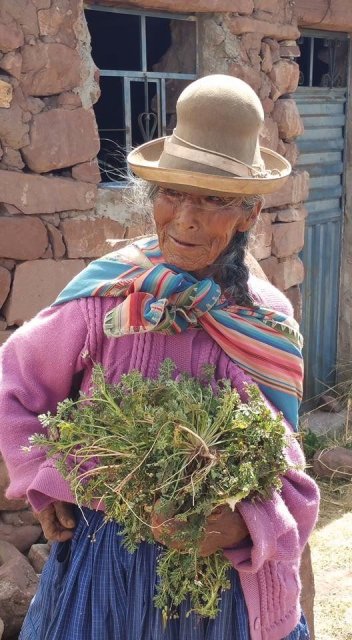 There is something quite interesting about the energy of Peru and it's rich culture and history. While in some ways the poverty and way of life can be shocking and provide you with a new found sense of gratitude for what you do have in your life and the things you often take for granted, the landscape somehow also draws you in and instills a greater love and appreciation of the mystery of the Divine and this planet. It fills you with the overriding energy of the culture and the richness of its sacred traditions and the tremendous attention to detail that can be found everywhere throughout Peru in the architecture, as well as the artesanship and colors. 
The colors and beauty of the local textiles, handcrafted items and works of art will never cease to astound you and touch your body and soul. The marketplace filled with such a variety of offerings and aromas will always stay etched in your mind and the experiences will touch your heart in countless ways. The magnificent architecture of cities like Cusco, Lima and Arequipa remind you of the splendor of the history and traditions of Spanish culture blended with the Peruvian's unique connection to this sacred land and the traditions of the Incan civilizations and their mysterious ways. There is an underlying energy to this land that can only be experienced, not written about. I know that I will be going back eventually to delve into this further, as my soul still needs answers.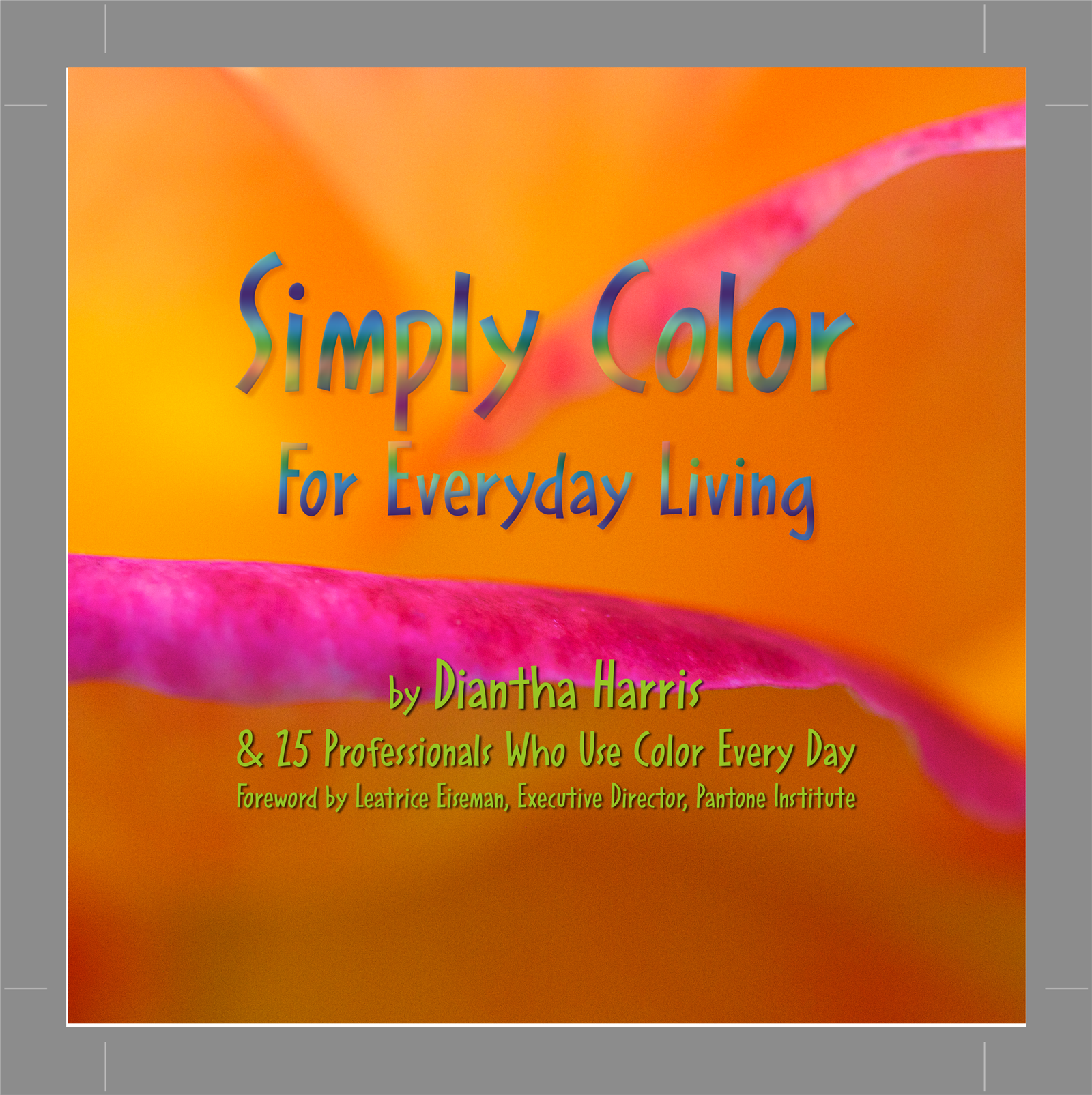 Interestingly, the new book
"Simply Color for Everyday Living"
was released shortly after my return from Peru. This book by Diantha Harris features collaborations from 25 writers including myself in a beautiful compilation of stories and photographs discussing the healing and energizing attributes of color in our everyday life. For me the publication of this book is a welcome tribute to my recent pilgrimage and my life's journey with the energy of color.
My chapter entitled "An Ally in Transformation: the Color Yellow" discuses the difficult moments of my mother's last months of life, as well as a spiritual journey to the island of Cozumel, Mexico with my son and how working with yellow was woven into these experiences. This book beautifully expresses many of the rich colors I experienced both in Mexico and while in Peru-- a timely coincidence? I think not-- more likely a Divine synchronicity...
Blessings of Color in your life!
Copyright 2015 Awen Environments/Clarissa Harison.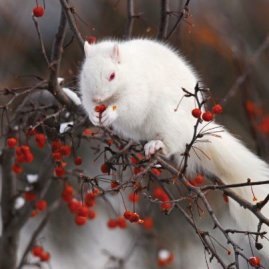 We live in a society that values perfection. It is an unattainable goal that humans have a tendency to strive for and yet it is our definition of perfection that induces stress and anxiety, not the perfection itself. If you look around you there is perfection in every nook and cranny, you merely have to reorient your focus.
I learned this lesson in a quite interesting way recently, but it had been a message that had been staring me in the face for quite some time. Growing up in a family of perfectionists, I was always striving for the unattainable. No accomplishment was ever good enough for long and I placed harsh requirements on myself for not only my physical body and outward appearances, but also my achievements. As time went on I realized that I was no longer my achievements nor my physical being, but a sum total of all my life experiences that had molded me into the person I had become. I think it was my son who taught me the most about myself-- the good and the not so good.
My son broke down all my barriers and made me realize what was important. I was no longer so concerned about my achievements and more about being a caretaker and inspiring my creativity, doing things that nurtured my passions and living life authentically. He also made me look at the not so nice aspects of myself and places that needed healing including criticism directed not only at myself, but at others. Repeatedly I was met with less than perfect circumstances within my life that inspired me to build inner strength, challenge my faith and focus on what was truly important in my life. It was a very humbling experience that made me stronger. The perfect no longer seemed to matter so much. The perfect living space, the perfect gardens, the perfect clothes and physical appearance seemed less and less attainable in my increasingly busy and challenging life. I began to observe and learn from Nature and strive for more balance.
It is going on a year since my mother passed away suddenly of cancer. She was a major perfectionist and so was my father. Though I would imagine they were most hard on themselves for all the challenges the universe had presented them throughout their lives. These high standards were passed on to their children and at times I have seen myself doing the same thing to my son. This past year I have been reviewing my life and trying to come to terms with my home and eliminating or upgrading things in my life that no longer serve me. It has been a continual process of clearing clutter and truly determining what direction I want my life to take. I have also been reviewing many patterns in my life that I no longer wish to continue or that have been replaced with healthier ones. My focus now is to streamline my life, do what I love as much as possible and eventually see more of the world again.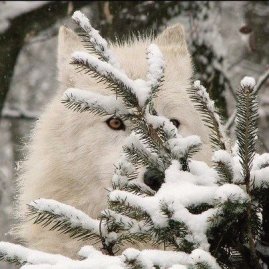 In the midst of all of the changes in my life, my most recent project has been my bedroom. It had become a catch all for a variety of furniture styles and possessions, as well as the location of my altar space where I would set my intentions, prayers for myself and others, as well as a way to relieve my stress from the day's activities. I realized my private space no longer reflected the life I wanted. It was filled with a lot of conflicting energy from the past including my fears, combined with my dreams and intentions for the future. 
So first came the color change. I chose a somewhat unusual mango color which brightened my room from the dark, womb-like earthy, terracotta color it had been previously. In retrospect, the terracotta had been the perfect color for me during a time of transition but not anymore. My new color brought lots of light during dreary winter days. It also made me feel good and that's what mattered in the overall scheme of things, not whether it was the latest trending color.
My previous bedroom set had been acquired second hand and although I was drawn to the style and solid mahogany wood and workmanship, it nevertheless carried the energy of its previous owners to some degree and had acquired damage over the years. It also held my own memories, some of which had been painful at times. We bring our thoughts to our bedroom at the end of the day and so these furnishings now held a past I no longer cared to remember. These bedroom furnishings were not something I had chosen new, but acquired out of necessity during a transition point in my life when I was wanting something new but not sure what that was. They no longer felt in alignment with my life now nor did they support the well being of my body anymore.
Realizing I needed a major change and a different outlook on life, my bedroom became a primary focus at the top of my priority list for change because it was about me and my needs. This bedroom was something I would devote to honoring myself and a new transition in my life from being someone's daughter and mother to a woman of independence, strength and wisdom. I would create a sanctuary for my soul in my bedroom and honor myself for once and the new boundaries I had formed within my life and the lessons I had learned. It was symbolic of a new beginning and perhaps one day it would also inspire a new relationship because my relationship to my self had changed.
So it was interesting when my new bed arrived and I immediately noticed that a piece of the wood in the headboard was 'different' from the rest-- somewhat lighter in color with a more significant graining pattern. There were also insect markings from the cherry tree it had once been. As I settled in with the bed and began living with it, I went through quite a little process of deciding whether I could live with this new piece of furniture. I reached a point where I contacted the furniture store and asked what could be done because I felt this was a design flaw and a poor choice of wood. The manufacturer agreed to replace the bed and arrangements were made, but then one day I really began looking at my new bed and seeing its true beauty with different eyes. I thought about how much I now enjoyed this new bed and how it had already become a new ally that supported me during my sleep bringing the beauty and strength of the cherry tree it once was, into my dream time. That's when I started to have second thoughts.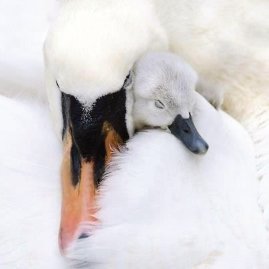 Suddenly one day I realized what the message was in all of this when a friend mentioned that maybe the choice of wood for the bed was meant to be. I realized I had finally 'seen' the perfection in the imperfection before me. This bed and the wood it was made out of was actually perfect. One needed only to see it in a different light as it is with all things. Nature is perfect because it is as it should be. The insect markings would also become very symbolic for me, as I later came to realize. Those of you who know me or have read my stories, will remember that the insect kingdom once taught me a
valuable lesson
about relationships and my anger which I had been putting out into the world. This bed would be a reminder of what I didn't want in my life anymore.
I believe there is a perfection in all creation that goes behind our very comprehension as humans. Every snowflake has a different pattern. Every tree has different DNA and a different shape. We humans are part of Nature and all of creation-- each unique and perfect in our own way. The messages are all out there if you pay attention even to those objects that you bring into your life. I think I'm finally on the way to accepting myself exactly the way I am and... I just love my new bed and the lessons it has taught me.
Blessings of Clarity!
2015 Copyright Awen Environments/Clarissa Harison.
/