Shopping Cart
Your Cart is Empty
There was an error with PayPal
Click here to try again
Thank you for your business!
You should be receiving an order confirmation from Paypal shortly.
Exit Shopping Cart
inspirational living arts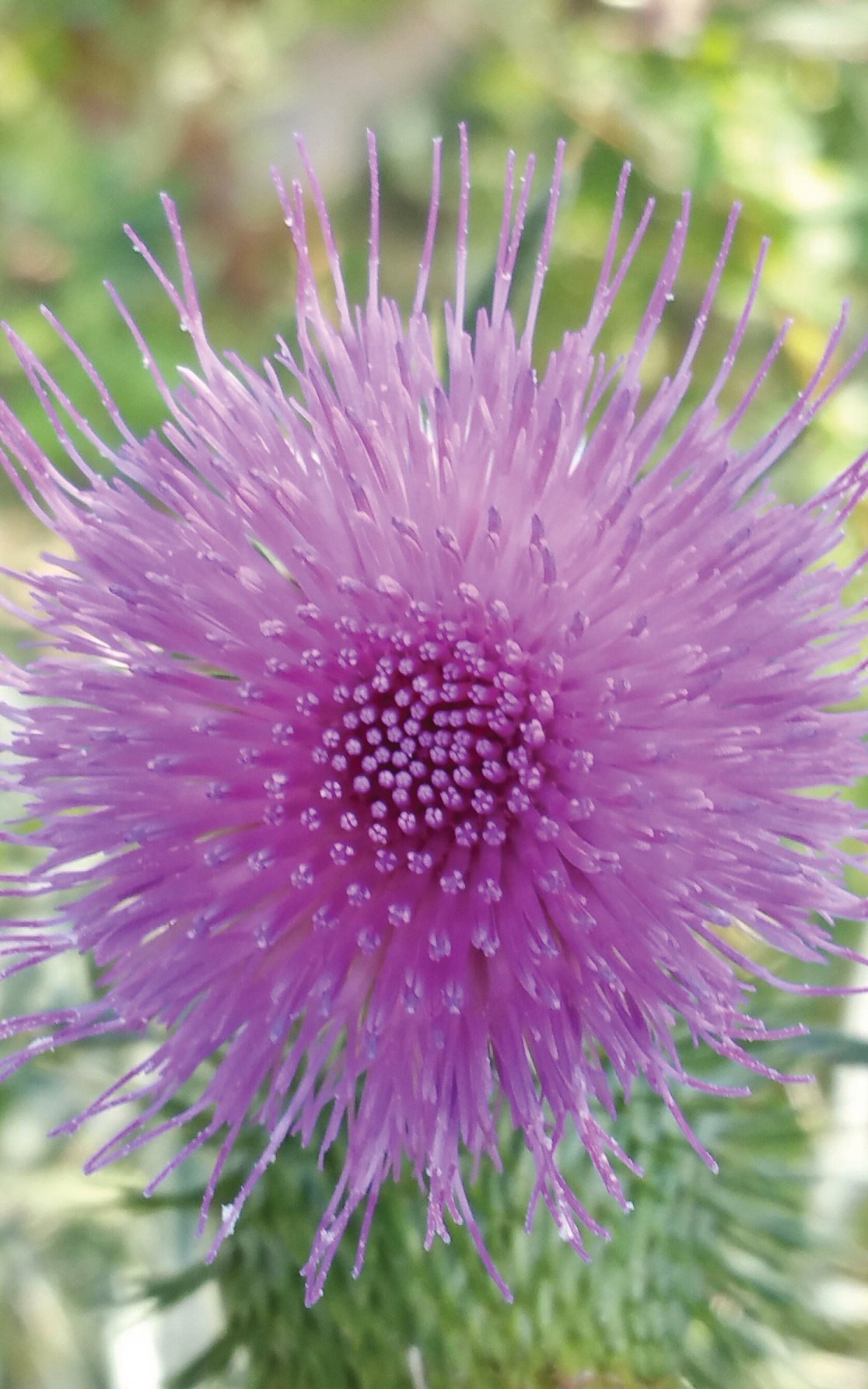 For a long time time I have been contemplating how I would integrate my lifelong skills with my many passions in life. I am now happy to announce the creation of my new site which is a culmination of my lifelong pursuits and the direction I wish for my work to take. 
While I love design and being creative, I love being out in nature as well and helping this planet to evolve into a higher state of being. My new site is a collection of offerings of products and services that I feel accurately reflect the body of knowledge and experience that I hold, as well as the direction I wish to take with my life and my business.
Reawakening the Spirit is about the shift in paradigm that is currently taking place on this planet. In order for new systems to be put into place, the old ones need to be dismantled. You cannot build the new on top of the old by continuing old patterns that do not work. You have to eliminate that which does not serve you before you can create anew. When you live more authentically, you feel the flow of the universe and harmony abounds. Everything becomes easier and the obstacles disappear. You become healthier, more vibrant and the energy you put out into the universe is magnetic to new opportunities. In order for this planet to evolve, we all need to step up and live more authentically by following our heart and intuition. We all need to remember who we are and why we came here.
It is my intention to assist you in fulfilling your authentic path via my offerings, my continued blogging and my photography. I will be teaching new workshops in the areas of dream interpretation, shamanic journeying and embracing your authentic self, as well as offering a variety of products such as space clearing tools to harmonize your space, vibrational essences and herbal teas and tinctures to help support your own personal transition.
When we stay in a place of gratitude and focus on beauty and balance, we envision a new future. Often this means reducing stress, taking more time for ourselves and living more slowly and authentically. When we live intentionally rather than being a victim, we create a new future for ourselves. 
My new site will give you a more intimate view of my work and how I am contributing to this planetary transformation that is currently taking place. Please come join me in
Reawakening your Spirit.
Bountiful Blessings!
2017 Copyright Awen Environments/Clarissa Harison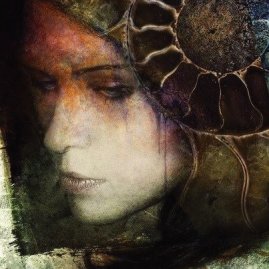 It has been many months since I have written due to a deep journey of spiritual and physical transformation I have been on healing my body and the remnants of ancestral trauma hidden within my DNA and also my psyche. This journey has lead me to study with various shamanic teachers, work further in my gardens and focus on my dreamwork, while seriously deepening my relationship with Nature. I thought that I had gotten as far as I could go until I lost my health due to the stress in my life, the toxins within in my environment and perhaps even the result of my trip to Peru. I thought that by eliminating some of this stress and detoxing via herbs, I would recover my health, but in fact my condition worsened until I was forced to dig even deeper.
When you are on a spiritual path, truthfully the learning never ends because we are all walking this Earth seeking to learn what we have forgotten. We have forgotten what we once knew, the wisdom of the natural world. It is only through our reconnection or reawakening to our true selves that we can walk our true path and embrace our destinies. As long as you suppress your deep, inner passions, are untrue to your heart and do not live in alignment with your inner guidance, you will not find true happiness or balance within your life. 
I had to find this out the hard way when my body no longer responded in the way it always had. I had always taken my health and my physical strength for granted, however suddenly chronic fatigue, pain and inflammation in my body brought on by the stress of not living my truth fully, was coming back to haunt me. My body begged me to wake up. The answer came through in my dreams, in my waking life and in my physical cells which were screaming loud and clear that I was not living fully in alignment with my highest truth. Despite the help of various alternative practitioners, I continued to make only minimal progress and would often rebound afterwards which left me extremely frustrated despite my belief in the methods I pursued.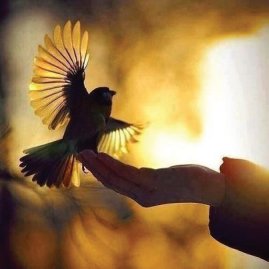 By listening to my dreams, the constant signs within Nature and by facing my fears one by one, I was able to heal myself slowly, very slowly. It has been an arduous journey over the past 10 months filled with anxious moments, fear and moments of self doubt. During these moments of deep, inner searching, it was always Nature that did not fail me. This autumn I was finally able to restore much of my energy via my dreamwork and the introduction of wild mushrooms into my diet. The mushrooms
actually found me
and it was incredibly empowering to begin foraging and creating new meals to heal my body. I knew I was about to delve deeply into another level of understanding of the natural, miraculous world we live in where all that we need is there for us, if only we remember and use this ancient knowledge.
As a first generation American, I was born into a culture that associated darkness and fear with the realm of the mushrooms although this knowledge still remains in some areas such as Europe, Asia and Siberia. Today mushrooms are just something we may occasionally buy at the grocery store and most of these mushrooms do not have nearly the properties that wild, medicinal mushrooms have in nature. However, incredible breakthroughs are currently being made into the healing powers of mushrooms both for the human body and also in terms of bioremediation for our planet through the healing of soil, as well as providing many forms of resources in a sustainable manner. 
As much as I was fascinated by the fungi world for longer than I could remember, I had never found anyone that could teach me this ancient wisdom so they remained relatively unknown to me-- a deep mystery within my psyche. That was, until the mushrooms came to teach me themselves... This autumn the mushrooms caught my attention via my own property as well as a nearby park. They screamed loud and clear that I needed to access this ancient wisdom within me.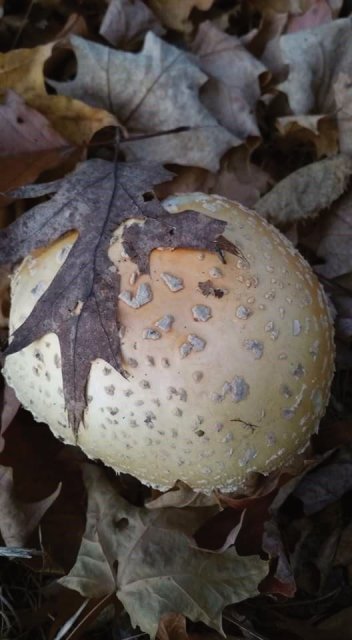 Gradually with the help of books, an online forum and trusting my own inner guidance, I began to overcome my fears and heal my body. It seemed the more I went off the beaten trail in the wooded areas I searched, the more I would find another mushroom that gradually healed my nervous system and the inflammation within my body. It was a test of faith of the deepest proportions, but one that was richly rewarding as I accessed ancient memories of my ancestors who once knew the healing powers of the mushroom realm. I am certain that my Russian/Ukrainian grandparents knew this wisdom. 
(Note: Photo to the left is of Amanita Muscari var. Guessowii which is not edible but poisonous/ hallucinogenic though it is believed to have healing properties in certain shamanic traditions.)
And so I continue deepening my connection to this misunderstood realm that is available to all of us, as well as the deep healing available through the plant world and all of Nature. As a result of my experiences and tracking my dreams for more than 20 years, I have decided to teach a new workshop "Introduction to Dream Interpretation: Finding the Guidance Within" at Ceier Chiropractic and Holistic in Elma, NY beginning January 2017. Please see my 'Green Inspirations' page for further information.
Blessings of Abundance and Joy this Holiday Season!
2016 Copyright Awen Environments/Clarissa Harison.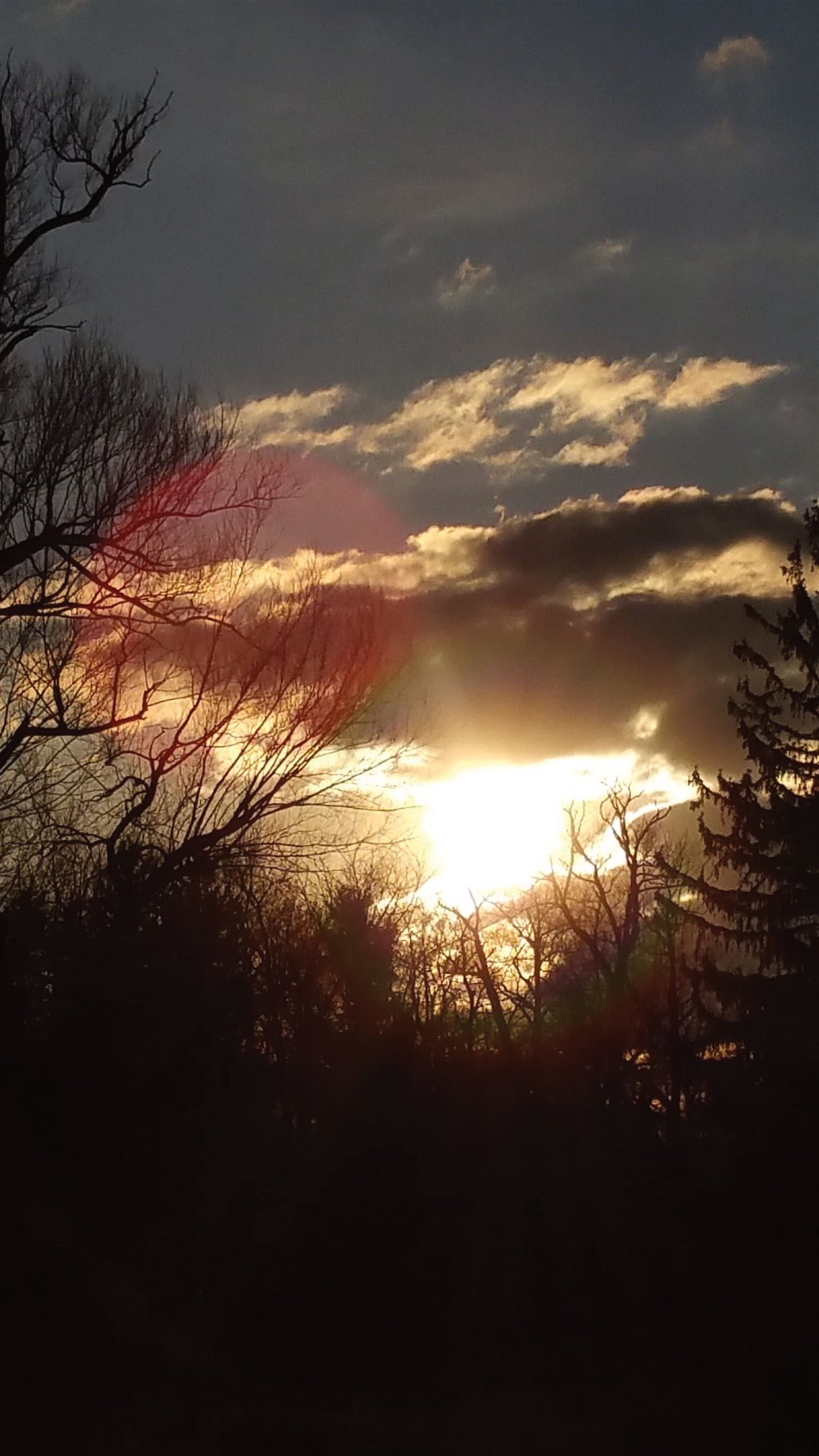 Dreaming is something we all do, but most people don't take the time to think about. It is like a window into our psyche and what's going on in our life but often we disregard this valuable source of information. Usually it is because we don't remember our dreams, but more often it is because we don't understand them. Once you learn to use your dreams as guidance, your life will never be the same.
It's a good idea to keep track of your dreams. I recently discovered journals I had forgotten about in which I had included some of my dreams going back to 20 years ago. It was interesting reading them now to interpret their meanings and see their relevance in my life. 
One dream symbolized a reoccurring issue I had and another anticipated the birth of my son and occurred one day short of his actual birthday. Many I was able to interpret now but others still remain obscure to me, perhaps yet to be revealed. Over time as you record your dreams and review them, you will start seeing reoccurring themes, revelations about the future, and guidance as to decisions to make in your waking life.
My dreams have often been symbolic of future events that came to pass. I just couldn't relate to them or didn't know how to interpret my dreams at the time or I didn't pay attention to their message. Later I would realize I should have. Over time I have learned what they were trying to teach me and to make better choices. Even nightmares can be symbolic of things that we need to overcome, if we learn how to work with them. Throughout history many famous artists, healers, inventors and scientists have been guided by their dreams often resolving problems in their own lives or coming up with new creations and inventions because of the insights they received via their dream world.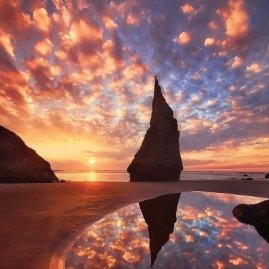 If you would like to learn more about how to work with your dreams and learn how to interpret the signs in your life, two of my favorite books by Robert Moss are
Conscious Dreaming: a Spiritual Path for Everyday Life
and
The Three "Only" Things: Tapping the Power of Dreams, Coincidence and Imagination.
Robert's methodology, insights and experiences have helped me to better understand the meanings of my own dreams and look for validation of them in my waking life. Seemingly random events can often become signposts to new opportunities or provide you with the guidance needed to choose a particular path or make decisions that are often difficult. We all need to learn how to access the guidance of our inner worlds and higher selves. Dreams can be a strong tool to help you do this.
Pleasant Dreams!
Copyright 2016 Awen Environments/Clarissa Harison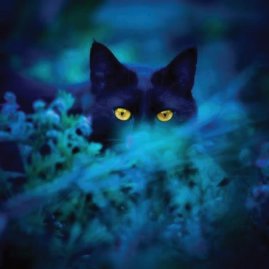 The cats in my life have taught me so much about myself. They have crossed my life in many ways both in the real world and in my dreams. They have appeared to teach me what I needed to learn to heal them, myself and others. They have also led me on a path of self revelation discovering the limits to my boundaries. When I didn't want to pay attention to them, they would insist on getting their way as most cats do. 
The first cat that had a profound impact on my life was my cat Dreamer who became ill and was given very little time to live. He ended up living many more years as I learned about herbs and homeopathy and how everything we need to heal our bodies and our lives is right here in the natural world that is all around us. We need only to become familiar with our plant and mineral allies and the wonderful healing gift of vibrational medicine. It's all in the energy of everything that is around us. 
Later my cats would teach me about the energy of my home space and the health and wellness of the land that I lived on. Inevitably they would break something, urinate in inappropriate places or find other ways to tell me where the problem areas were in terms of residual energies or geopathic stress lines that ran through the house. Cats are keenly sensitive and aware. More often than not, they will sleep in places that have unbalanced energies or wreak havoc in your life in order to get your attention. They also like to make a mess of clutter because it is stagnant energy and felines feel that. Feral ones will also congregate on land where there are unbalanced and toxic energies. They are always shifting and healing energies at various levels.
Cats don't have the same boundaries that humans do. When they need to, they will move outside them. They will also tell you when they are not happy (nor healthy) and need to go outside the boundaries that you have defined for them. Cats tell you when your own boundaries are being violated. Their purring and affection restores balance. All felines sense the energy of people and the energy of space and act accordingly. I'm confident this is why they have been revered by ancient cultures and often given mystical attributes.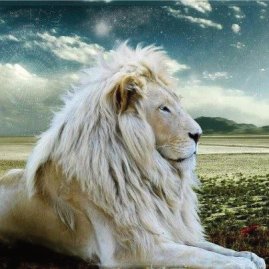 The big cats will also appear in your dreams if they happen to be your power animal and are calling you. My cat guide appeared in a dream calling me to step into my power and look at my boundaries after I had been on a shamanic path for quite a long time. Through my journeying work he later helped me face a nightmare that was representative of a toxic situation I was dealing with. My power cat helped me to overcome my fears in real life and put an end to a verbally and mentally abusive situation by getting clear about my boundaries and facing my problem. The situation had been spilling over into all areas of my life and destroying my health. I realized in the end that my health and well being was paramount after all. My power animal helped me to change a life that had become unmanageable. Once again, a cat had healed my life and brought me to a new level of awareness. This time it was via the realm of spirit.
If you are interested in learning who your power animal is or are in need of guidance on personal, health or professional issues, I will now be offering shamanic journeying sessions to retrieve information for clients. Please visit my facebook page Reawakening the Spirit while I am in the process of building my new site, which will focus on the path to wholeness via embracing an authentic life.
Blessings of Authenticity!
Copyright 2016 Awen Environments/Clarissa Harison.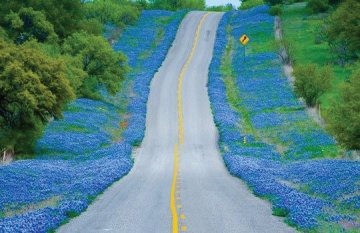 Recently something happened to really make me think about how quickly we tend to follow others often without thinking clearly whether it's the right or appropriate thing to do.  It can become a type of mindless behavior that in the wrong circumstances could lead to serious consequences.  Though my experience was minimal in this situation, the message behind it was not.  It also tied together some previous insights that I had experienced, but had not allowed myself to heed.
All week long I had been one day ahead of myself thinking it was later in the week than it actually was.  I have no idea why except that I've been noticing that the concept of time for me has been changing and when I'm in the flow, I don't seem to notice it at all and when I'm not, I'm so aware of it.  One day I noticed that my neighbor had ripped out many of his still very alive shrubs and thrown them out curbside.  I was angered and disappointed to see what this man had been doing bit by bit over the last year since he'd moved in.  The previous owners had built their house 20 plus years ago and painstakingly landscaped and created gardens everywhere.   He had told them he loved gardening.  As time went on, it was obvious he was not an experienced gardener and really didn't have any connection to the land at all.  He just wanted everything to look meticulous and neat and his way. 
It really bothers me when people buy homes and then systematically proceed to destroy everything that the previous owner created.  I've seen it too many times and once even turned down a large landscaping project for that reason because I refused to participate.  This particular day, I had been focusing on what this man had done and wishing the other neighbors were still there   Meanwhile I proceeded to place my garbage cans at the road for the following day's pick up.  The next day when my garbage and recycling had not been picked up, it took me a very long time to realize why.  I kept looking all around the neighborhood and suddenly noticed no one else had put their garbage out except my neighbor and me.  Questioning whether it had been a holiday earlier in the week, because then they always came a day later, I began to run possibilities through my mind.  After a very long time, it suddenly dawned on me that it was a day early and they hadn't come because it wasn't the right day.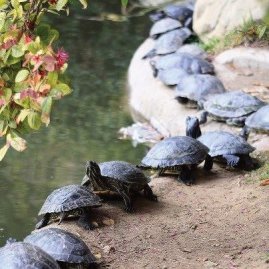 What I realized in all of this was how much I had been in a space of anger and I had simply gone through the motions without really thinking what day it actually was.  I had followed my neighbor's actions blindly without questioning his actions.  I hardly felt in resonance with him, but my actions surprised me.  Had this been a life or death situation, such as in the event of a natural disaster or an unusual public situation requiring quick reaction and clarity of thinking, I might have followed someone to my demise, or at the very least, into a difficult situation that would not lead me to safety or wellbeing.
In retrospect, there have been so many messages for me in this situation including a dream I had shortly after this man moved in which was very incongruent with his actions toward me after I came to know him.  In my dream I saw this man totally destroying the gardens and landscaping that my former neighbors had created.  I wondered why I had this dream, since up until that point, I hadn't even met the guy-- only seen him and visitors walking about the property.  Thereafter, I introduced myself and we shared stories of experiences we'd had in the same town we had seemingly both lived in previously.  He later became very generous offering freshly grown vegetables planted by the previous owner, baked treats his family had made and at Christmas he made a point of personally delivering gift cards to us.  I thought-- wow, was I wrong about this person.
Then, the following spring I began noticing that he had been throwing what appeared to be his gardening debris onto the wooded section of my property and it really took me by surprise.  In fact, his actions really annoyed me because he never asked my permission and I had no interest in having my land become a dumping ground for his stuff even if it does looks wilder than the average property in my neighborhood.  It happened several times until I made a point of dragging everything out across his lawn to my fire pile so he could see I knew what he was up to.  We never spoke again until yesterday when I found more tree cuttings and found out they were my own and the guy hadn't even told me my tree was bothering him.  He also threatened to cut more up to the sky because he didn't like the shade on his lawn.
This summer I came to see that my dream really had been prophetic, but I had allowed myself to discount it initially because of my conversations and all the gifts I had received.  I have often had initial impressions of people or situations that surprised me and then later were very accurate.  We all need to be in the moment each day of our lives to access our environment accurately and make the appropriate decisions because things are changing rapidly and on a constant basis.  Dreams can be a huge source of information, if we allow ourselves to be guided by them, and are able to discern useful information with regard to how it applies to our present situation.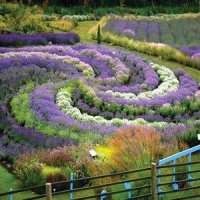 Following others blindly who may not know what they are doing or may just be following the person in front of them (who has always done things that way), will not lead you out of harm's way or take you on the road that will lead to new opportunities.  We are creatures of habit and often we don't even think about the activities we are involved in.   Be aware of your environment and your choices, as well as how a situation makes you feel.  When everything flows, it is then that the universe is guiding you.
Blessings of Clarity!
2013 Copyright Awen Environments/Clarissa Harison.
/