Shopping Cart
Your Cart is Empty
There was an error with PayPal
Click here to try again
Thank you for your business!
You should be receiving an order confirmation from Paypal shortly.
Exit Shopping Cart
inspirational living arts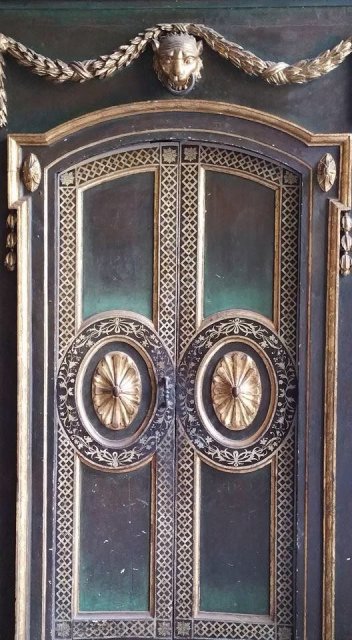 My recent pilgrimage to Peru will always remain in my heart for the wide range of experiences I had and the way it touched my emotions in so many ways. I know that every country that I have traveled to has in some way retrieved a piece of my soul, some long lost memory of another lifetime. Peru was no exception. 
It was an arduous journey both physically and emotionally. It was also an overly ambitious trip with too many places planned in too short a time. I do not travel well due to motion sickness and sensitivity, so the altitude, winding mountain roads and extremes of climate also wreaked havoc on my body.
In looking back, however, I realize that my pilgrimage was perfect for me at this time and despite the physical challenges, it had a profound impact on my life though it took me weeks to integrate my experiences into my present life. Part of the journey was about going back into the past-- overcoming old patterns and fears, old ways of being and most likely other memories and lifetimes in this country that I needed to heal.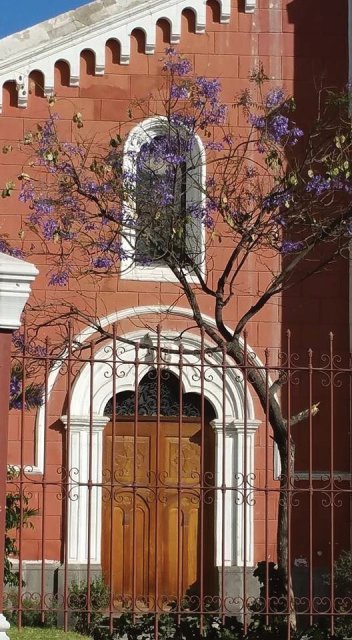 Another part was about focusing my intention, embarking on the unknown and planning my future. It was about opening new doors to new opportunities to create a life of balance and focusing on that which is most important in my life right now. My trip to Peru was about embracing the beauty and joy of new experiences and living in the moment without knowing what tomorrow would bring. The vibrant and rich colors touched me in a deep way.
While I visited many well known sacred sites that most tourists frequent like Machu Picchu and Sascayhuaman to name a few, I was also drawn to the energy of the city architecture, marketplaces and street vendors, as well as little known destinations that mostly only the locals knew about such as the healing waters of La Banda and the sacred site of Orcona both near Nasca. 
In truth I found the Divine in everyday moments not only in the remote landscapes of Nature, but also in the cities of Lima, Cusco and Nasca as I connected to the richness of these places and their underlying energetic blueprints in time. Those special moments were found in a meal that I shared, an unexpected conversation I had, a massage that revitalized me, as well as tumbled cathedral ruins I visited and rummaged through feeling the sense of loss of faith and connection within the local community.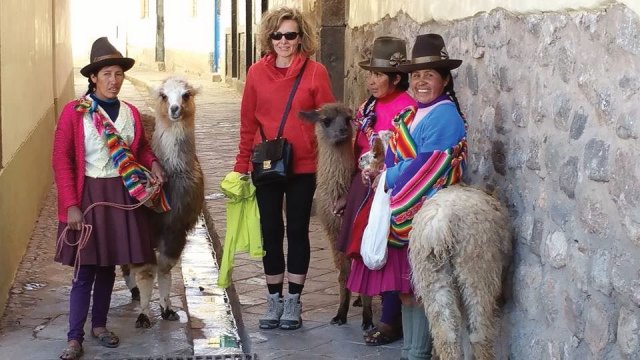 The numerous private moments at sacred sites touched my heart. The breathtaking experiences of viewing such incredible natural landscapes as the energetic portal of Aramu Muro near lake Titicaca invigorated me and heightened my spiritual awareness combined with moments of reflection in the most unexpected of places. The local people, guides and animals often touched my heart for a wide variety of reasons.
In truth, my journey was very unlike what I had anticipated. My intention had been to find more answers to questions I had been asking myself for quite some time, however, I came back to the US with more questions and a profound sense of wondering what in fact was I supposed to be doing now in my life? How could I create more meaning? How could I live more in alignment with my life's purpose and this planet? These were all things I continued to reflect upon and still hadn't found the answers to in Peru despite my intense efforts on this journey.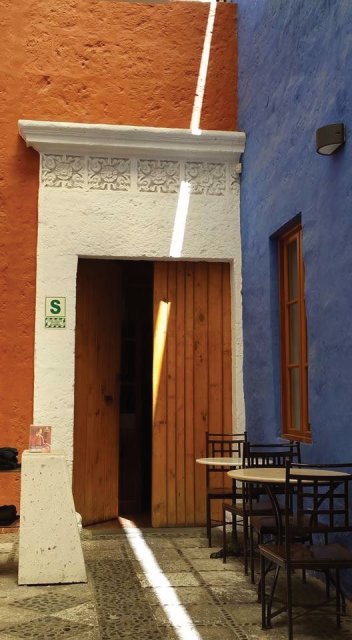 It was my shamanic work that enabled me to answer many of these questions upon my return or at least move me in the direction of greater clarity in the following days and weeks. It gave me the discipline to continue when all I wanted to do was return to Peru to immerse myself further in the richness of these sacred landscapes and find the answers to many of life's puzzling questions. I knew that greater meaning in my life was somehow linked to my experiences in Peru, but I just didn't know how to integrate them completely yet. 
It would take me many weeks before I received answers and a greater clarity began to unfold. My shamanic work enabled me to find the inspiration to continue on my path despite not having all the answers and at times taking leaps of faith into the unknown. It would seem that facing some of my greatest fears would continue to be on my agenda, but my shamanic practices would provide me with the tools that I needed in order to work through them.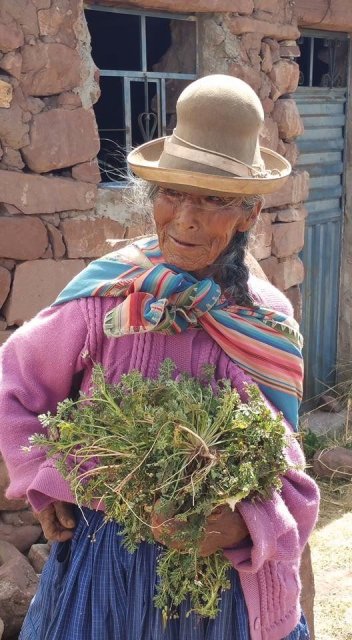 There is something quite interesting about the energy of Peru and it's rich culture and history. While in some ways the poverty and way of life can be shocking and provide you with a new found sense of gratitude for what you do have in your life and the things you often take for granted, the landscape somehow also draws you in and instills a greater love and appreciation of the mystery of the Divine and this planet. It fills you with the overriding energy of the culture and the richness of its sacred traditions and the tremendous attention to detail that can be found everywhere throughout Peru in the architecture, as well as the artesanship and colors. 
The colors and beauty of the local textiles, handcrafted items and works of art will never cease to astound you and touch your body and soul. The marketplace filled with such a variety of offerings and aromas will always stay etched in your mind and the experiences will touch your heart in countless ways. The magnificent architecture of cities like Cusco, Lima and Arequipa remind you of the splendor of the history and traditions of Spanish culture blended with the Peruvian's unique connection to this sacred land and the traditions of the Incan civilizations and their mysterious ways. There is an underlying energy to this land that can only be experienced, not written about. I know that I will be going back eventually to delve into this further, as my soul still needs answers.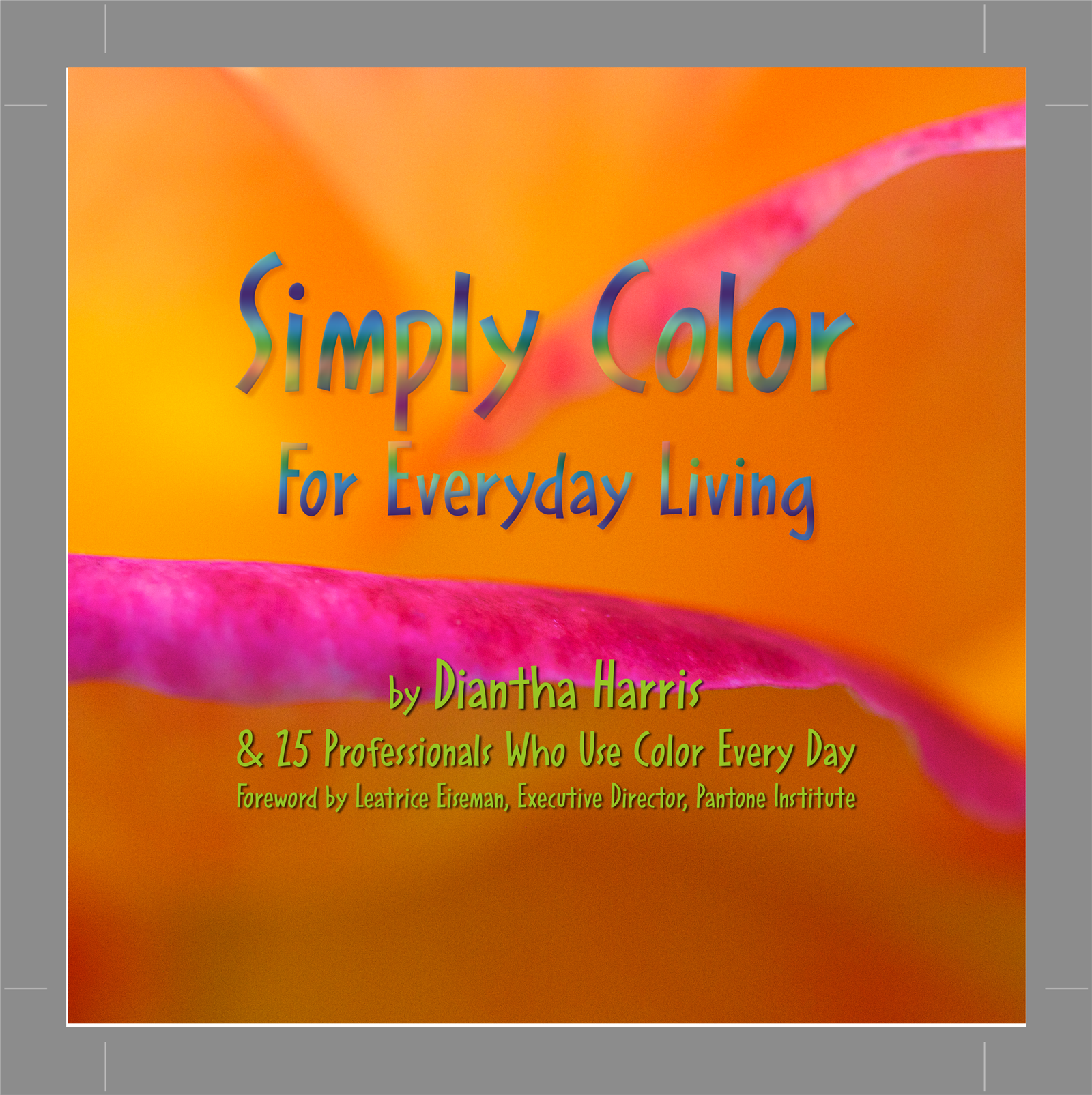 Interestingly, the new book
"Simply Color for Everyday Living"
was released shortly after my return from Peru. This book by Diantha Harris features collaborations from 25 writers including myself in a beautiful compilation of stories and photographs discussing the healing and energizing attributes of color in our everyday life. For me the publication of this book is a welcome tribute to my recent pilgrimage and my life's journey with the energy of color.
My chapter entitled "An Ally in Transformation: the Color Yellow" discuses the difficult moments of my mother's last months of life, as well as a spiritual journey to the island of Cozumel, Mexico with my son and how working with yellow was woven into these experiences. This book beautifully expresses many of the rich colors I experienced both in Mexico and while in Peru-- a timely coincidence? I think not-- more likely a Divine synchronicity...
Blessings of Color in your life!
Copyright 2015 Awen Environments/Clarissa Harison.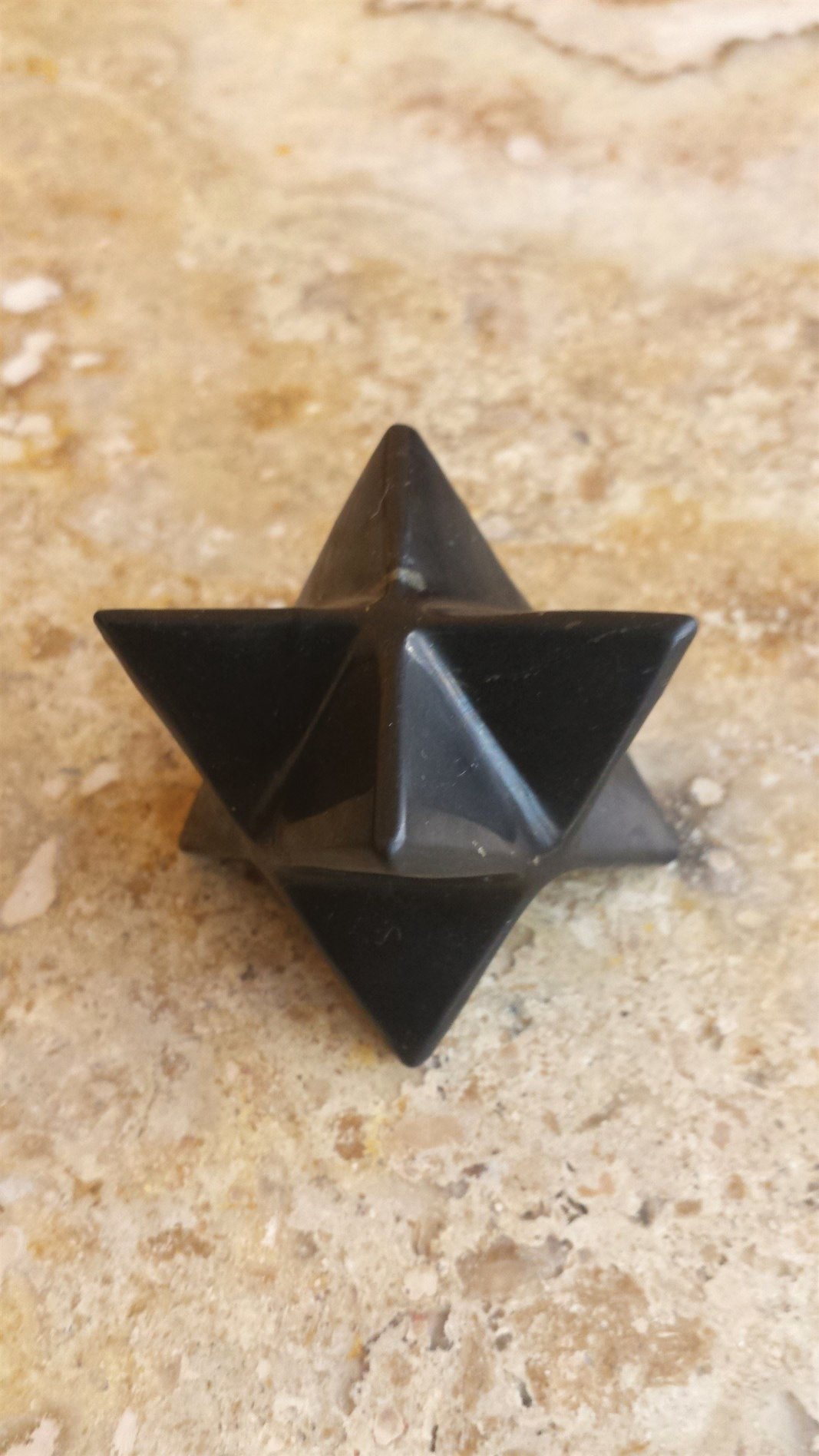 I've been using the Russian mineral Shungite for almost a year now and felt it was time to share my experiences. I am reluctant to write about anything until I've had personal experience so I felt now was a good time to do so after many months of seeing how it has affected me and everyone in my home including my pets. I have continued to order more pieces in a variety of forms to help harmonize and balance the challenging energies in my home and also to improve my health and energy level. 
Given that I am extremely sensitive to all things in my environment, having this stone around me has greatly increased my energy level and eliminated many problems I was having with fatigue and constant migraines due to stress from varying sources. Despite the fact I live a pretty healthy lifestyle and know alot about earth energies and alternative healing modalities, I could not seem to determine what was causing my exhaustion and contributing to the health issues of my son and our animals until I began reading more about Shungite and realizing what the cause might be and that a solution did exist.
I originally purchased three pieces of this stone last summer knowing very little about its properties and I instinctively felt it necessary to carry it with me everywhere I went. Gradually I began doing more research on Shungite. What I found out intrigued me and I eventually purchased different forms of Shungite and larger pieces for my home in order to begin working with it from a geomancy perspective, as well as to purify my water and food. I wanted to see if my experiences were similar to what had been written and seemed to be well documented and researched.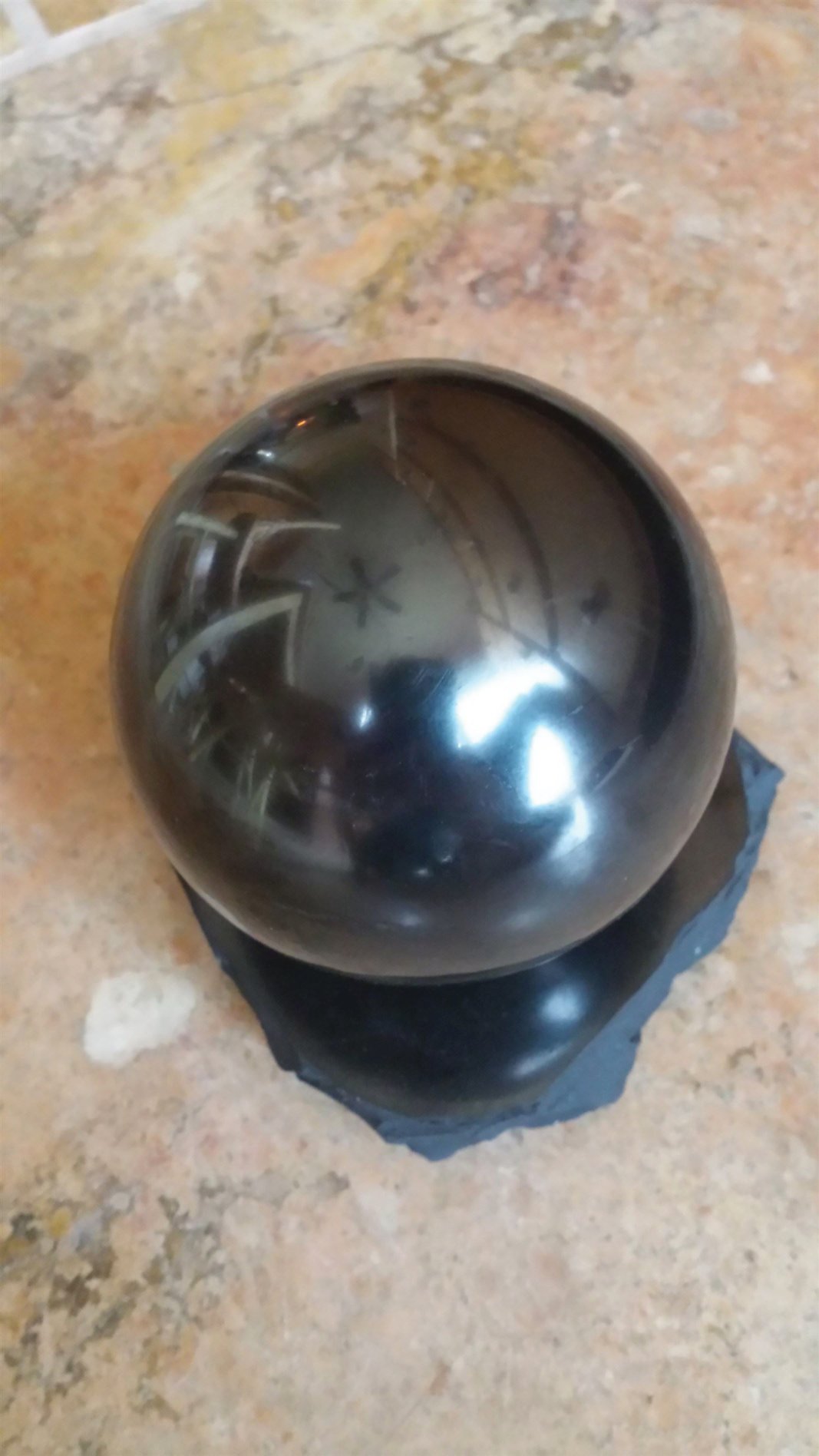 Though relatively little is known about this stone in the US, the Russians have known about the healing properties of Shungite for centuries in the town of Karelia, the only place on earth where this healing mineral is found. Peter the Great of Russia was said to have ordered his soldiers to each carry a piece of Shungite with them into battle in order to purify their water. This mineral, which was formed billions of years ago is formed from varying amounts of organic compounds. What's unusual about this stone is that it contains
fullerenes
which were named after Buckminster Fuller who designed the
geodesic dome
 which is a spherical geometric structure of circles. These fullerenes which may have originated in the cosmos, have bioenergetic properties capable of healing and protecting the human body and all life forms. 
Written records of Shungite go back centuries from various rulers and nobles of Russia who knew of the healing powers of this powerful stone often referring to the pure spring water that sprang forth from the the natural Shungite stone found in the landscape of Karelia. The Russians have since spent many years doing research on the powerful healing and protective influence of Shungite in the areas of water purification, illness and protection against harmful rays such as cell phone radiation and harmful energies such as geopathic stress emanating from the earth. They have found the fullerenes in Shungite work both at a cellular and whole human body level to restore balance and well being. Shungite has repeatedly been proven to protect human life as well as restore health to those with a wide range of illnesses, many which now stem from our modern day life. 
Since learning of this stone, I have used Shungite in a wide variety of ways. I now have a small disk for my cell phone to neutralize the harmful rays and I've noticed that my phone no longer heats up or gives me headaches when I talk too long. I also have a large pyramid placed in strategic points in my home to neutralize the entrance of electricity into my home, as well as areas of geopathic stress which I am aware of. Because constant exposure to electricity can not only interfere with our sleep patterns, but also create damage to our immune systems over long term exposure, Shungite helps to neutralize these harmful rays and enable you to sleep better and allow your body a healthy environment to recover from stress. I have also been wearing a Shungite pendant which helps my own energetic field to remain balanced despite whatever toxic energies I may encounter in my daily activities. I now use Shungite pieces to purify my water on a daily basis and a plate to neutralize and restore the natural, healthy qualities of food including neutralizing GMOs.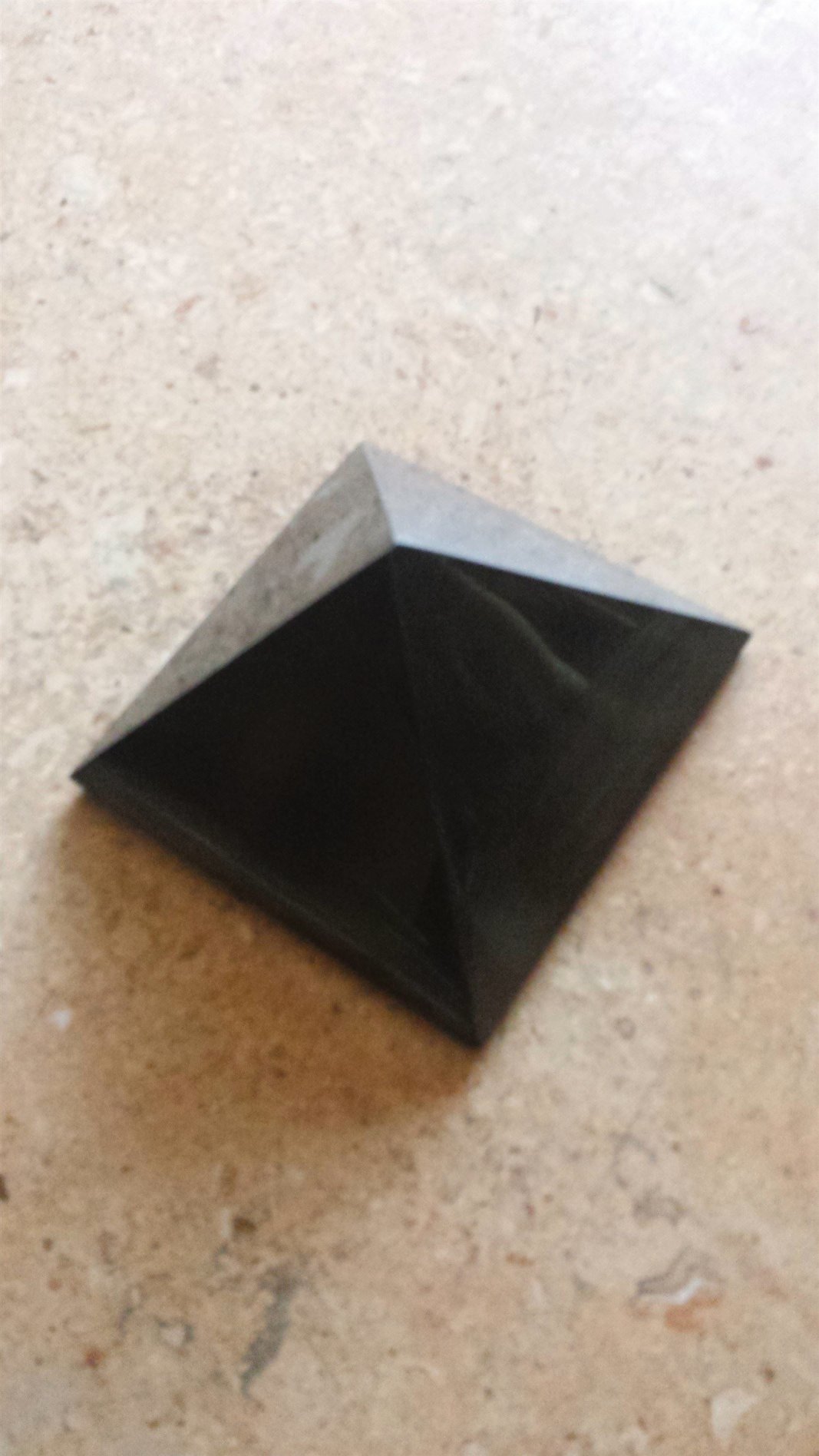 The change in my energy level and the restoration of health of my son and my animals has been very noticeable. I no longer have the constant migraines which plagued me and I believe were caused by all the unwanted emanations traveling through my home resulting from living in a highly populated suburban area. If you live in a highly populated urban or suburban area you are constantly being bombarded on a daily basis from electricity and WIFI reception all around you, not to mention toxic chemicals emanating from neighboring properties which also affect the well being of the land that you live upon. The pyramids are best to neutralize geopathic stress areas and electricity entrance points into your home and the round orbs are best used for sleeping or meditation areas.
Imbalances of land energies due to redirected water, fault lines or toxins held in the earth can also be a leading cause of illness, depression, fatigue and unhealthy vegetation on the land. When the land is not well, animals will be susceptible to a wide range of health problems including cancer, thyroid imbalances and many other illnesses, as well as being plagued by insect infestations such as fleas. A normal, healthy animal is capable of fending off fleas and other parasites because its immune system naturally repels these pests but when the land is unbalanced or bombarded by toxic rays, they cannot. By drinking Shungite infused water and having this stone in your home, the natural strength of your animals' immune systems will be restored over time by combining this with a healthy diet and other life supporting habits.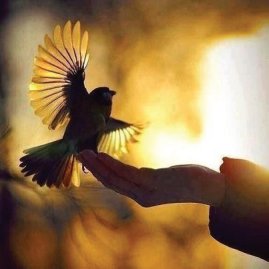 If you would like to restore health and well being to your life, Shungite can be ordered directly from the mine in Karelia, Russia at very reasonable prices and delivery only take a few weeks depending on your location. Please contact Anastasia at
www.store.shungite.com
 and if you mention "Clarissa" in the coupon code, you will receive a free circle pendant with your order. A wide range of products are available and their customer service is great. 
Blessings of Health and Vitality!
2015 Copyright Awen Environments/Clarissa Harison.
References:
Martino, Regina, Shungite: Protection, Healing, and Detoxification, Healing Arts Press, 2014.
The second home was expensively crafted and located in a newly built upscale neighborhood.  It was furnished with many collectibles and quality furnishings.  The home, though aesthetically pleasing, felt stark, uninviting and soul less as though no one spent much time there.  Though I recognized the quality furnishings and admired their beauty as well as the overall décor of each room, the energy was more of a museum-like quality than a home of happy memories.  The current owners had only been there a few years and two previous owners had only lived there for two years at a time consecutively.  Needless to say, my son and I did not feel at ease during our brief visit there despite the engaging conversation.  His insightful comment came a few days later as we discussed the differences between the two homes and how they made him feel. 
While anyone would chose the second home for its luxury and obvious material worth, the truth is that aesthetics do not make a home a sacred space nor make it feel welcoming.  You have to feel the spirit of a house and that is a direct reflection of it's caretaker, and I believe, to a lesser degree it's architect or builder who sets the blueprint.  Even the humblest of homes can be turned into a sacred space when the intention of the owner or caretaker is one of love or affection for the home and respect for balance and peace within the space.  I was so thrilled that at my son's young age, he could already feel and recognize this difference in the spaces we had visited.
More recently, we were invited to a dinner party at the home of a couple originally from India.  These owners had blended a combination of quality, modern aesthetics with ancient, traditional customs.  It was a very luxurious home that was carefully planned out from the gracefully winding driveway that meandered up a gentle slope, to a sense of the sacred from the moment you stepped into the house.  We were warmly greeted from the onset and made to feel welcome. 
When our host made his comment regarding Vastu, I replied that contrary to what he was saying, I sensed that although he may not believe in the formal or technical applications of this ancient art, my impression of his home was that he and his wife had an innate sense of creating sacred space which surpassed any formal application which might be used in the form of Vastu.  It occurred to me later that perhaps if carefully analyzed, many of the aspects of their home might in fact reflect these principles though not intentionally.  His reply that evening was that he agreed with me and admitted that what bothered him about this concept was that he had seen many people attempt to apply these principles in the strictest of manners by going to great lengths to achieve this concept and yet they did not have a sense of sacred space in the most fundamental of ways.  As with many ancient techniques and customs, it had become too commercialized and perhaps lost much of its original wisdom throughout the years.
So, what went wrong?  Though I can only make assumptions about what occurred since I never actually visited this home they spoke of, I believe that when someone tries to use sacred principles of creating harmony and balance without a clear understanding or a heart-based connection to the concepts and tools which he/she uses, these principles can actually backfire on you and create more problems similar to opening a Pandora's box.  The history of the land could also have played a large part in the devastation that ensued.  What I find most interesting about the principles behind Vastu is the undeniable foundation of spirituality associated with the home and the need to create boundaries between mundane daily life and soulful life practices such as prayer and meditation.  Within Vastu, the integration of the material world of the earth with the spiritual aspects of the cosmos is part of achieving a balanced life.
Most often people chose a plot of land that resonates with their inner being and/or they seek to control an area of land that they deem to be powerful or advantageous to them from a material perspective.  It could be that the history of this land had been one of malevolent intent or misery or perhaps sacred land that had been abused, and so this energy would emanate through the new structure and create misfortune for those who dwell there.  A belief that the history of one's land can affect the predecessors is found in many cultures whether it is Chinese feng shui, Indian Vastu or various ancient customs of indigenous people throughout the world.
When choosing a new home, pay attention to the subtle messages that play upon you as you enter the space.  If something doesn't feel right, then perhaps it's not.  Ignoring your intuition or thinking that you can always fix whatever's wrong might not be the right approach because it could bring more headaches and problems than you imagined.  Spend time in your potential environment, get a feel for the natural surroundings and if you can't seem to find clarity in the situation or make a decision, get assistance from someone trained in the art of creating sacred space and get an unbiased, professional opinion.
It is the love and intention that we put into our space both indoor and outdoor that determine the well being of the inhabitants and the energy of the land.  That is not to say that well intentioned people cannot suffer misfortune in a given home, because they most definitely can.  Usually this is related to karmic and/or unresolved ancestral issues that need to be addressed and resolved so that the patterns do not continue into a new home.  The messages are all there in your home, but it's up to you to determine and interpret what they are.  I believe that sacred space and music (see below) can truly be made wherever you go when you align with the natural world (even sometimes under extreme circumstances). 
Holiday Blessings!
2013 Copyright Awen Environments/Clarissa Harison.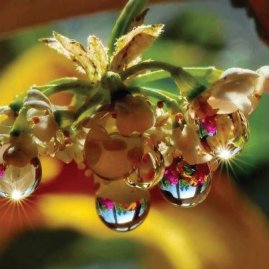 I've been thinking lately about how my interests and my work through out the years went from working inside the home with regard for the energy of space to where my focus is presently, which is outside with the land.  This has been an ongoing process for quite some time, but yesterday when someone from Myanmar found my site using the key words "bee feng shui," I just had to explore this idea and write about it.  I've written on feng shui and I've written about bees, but I've never written about how they relate to one another.  I doubt that many people have made a connection between the two, but there is one and the principles are at what I believe to be the very foundation of our survival here on this planet.  It has been said that humans will not survive on this planet more than four years, if the honeybee should disappear.  That's a scary thought given the honeybee is in tremendous peril at this particular moment in our planet's history.  Whether or not it would be that quick remains to be seen and I hope we never find out, but there's no doubt the loss of our pollinators would change our food supply as we know it, as well as the energy of our natural world.
So how does the honey bee relate to the energy of our homes and spaces?  Although I've loved seeing bees in action for quite some time now, it's been over a year since I began working with them intimately and observing their activities and behaviors as a caretaker of two beehives.  The insect kingdom in general has taught me a great deal about my own personal energy field and now the high energy honeybee has brought me to an even greater understanding of the dynamics of this planet and our own personal spaces.  I truly believe that it is our relationship to all insects that is the key to our survival as a human species.  In actuality, the insects do not need us, we need them and it's time we all changed our attitudes and stopped treating them as insignificant. 
Honeybees and insects in general are all finely tuned to the invisible strands of energetic grids that run through this planet.  You may not be familiar with them or you may choose to deny their existence, but ancient cultures knew about them and managed their societies accordingly.  The Earth has natural and man-made electromagnetic fields that run through the planet and we also have this energy flowing through our bodies.  Rudolph Steiner has discussed the significance of formic acid in his numerous essays on Nature.  Formic acid is the building block of life which connects us to the cosmos, revitalizes the soil and it is something that the insects bring to this planet and maintain.  Ants, wasps and honeybees are among those insects that revitalize an area by creating formic acid, without which we apparently would not be able to exist and it also has a spiritual essence to it according to Steiner.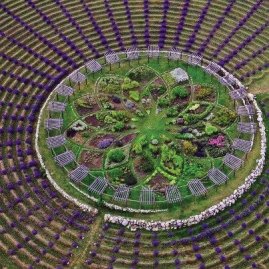 So, by their very nature, these insects are injecting a form of acupuncture or feng shui treatment of the land to enliven it.  They are opening up channels of dead or stagnant energies and allowing the energy to flow on this planet, revitalizing the area with high vibrational frequencies.  Subsequently, this energy will also then flow into the adjacent land and your home.  Those who have been bothered by bees, wasps or ants building colonies inside the structures of their homes, have no doubt experienced other problems related to energy stagnation within their lives, though it's easy to find fault with the insects.  Unfortunately, though their efforts might be noble and instinctive, the insects usually suffer the fate of their own demise when pesticide contractors are brought in who only exacerbate the underlying issue of imbalance of the land and energetic frequency of the home structure.  The owners of these homes never really understand what's going on at a core, energetic level.
Feng shui (wind and water) is about the flow of energy through our homes and through the land.  If this energy becomes stagnant or blocked, disease and disharmony results.  You cannot have a chaotic, stagnant or disease ridden property and not be affected mentally, emotionally and physically.  The two go hand in hand.  Obviously, those people who are drawn to living in cities with high energy frequencies and loads of activity and people, are more subject to a wide variety of influences some of which can be quite chaotic or destructive and yet if the inherent energies of the cities are positive and life enhancing, it can also generate a very positive influence to those who dwell there.  Too high of a vibration is not good and too low of a vibration is not good.  Just being in the country does not necessarily imply a better energy, if the inherent energies of the surrounding land are unbalanced or toxic with negative histories.  In truth, all of the Earth is sacred and even those seemingly negative environments have the potential to be transformed by human thought and behavior with the help of Nature.
The honeybees in particular, because of their work as a community, show us how everything is related.  Their work and very being corresponds to the sacred geometric pattern of the hexagon, a six-sided figure where there is no wasted space.  All is equal.  And so it is on this planet.  In truth, no life form or existence (including rocks, inanimate object or human creation) is insignificant, as it all came from the same source and works as a collective on this planet.  The links cannot be broken because they all work together and even something that seemingly does not have consciousness, originates from some form of energetic force at it's very basic level.  That is why the energy of space is so important because all things affect us at an energetic level-- human interaction, the natural world and the spaces we inhabit.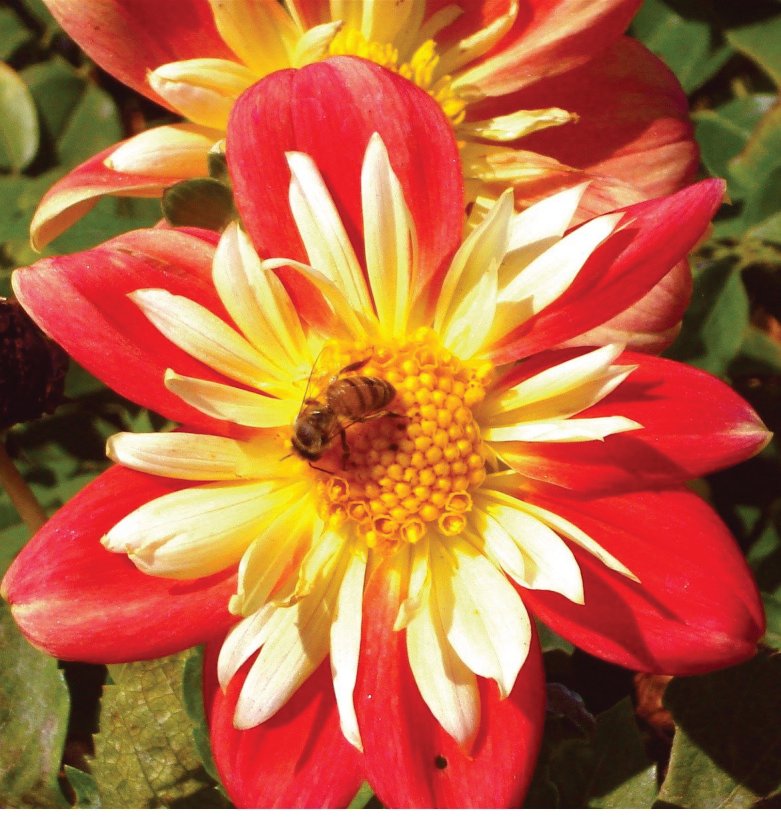 The honeybees teach us how to work toward a common goal and to take something of one form and to transform it into something more beautiful and life enhancing.  The honeybee brings more beauty and nourishment into the world and creates a healing nectar for all life forms, while transforming toxic patterns and behaviors into something positive through their very vibration and activities.  When you work to transform your personal space, you do the same affecting the environment around you.  It's time to restore

the sacred to everyday life

because truly our own spaces and spheres of influence are the only ones we can control or be responsible for.  The rest is subject to the choices and influences of others, the outcome of which has yet to be determined.

 

Bee the Blessings You Seek!

 

2013 Copyright Awen Environments/Clarissa Harison.

 

 

 

 

 

 

 

 

 

 

 

 

 

The more sacred a place from the standpoint of Earth energies, as well as human intention, the more powerful it's energy to transform. The desire to harness these energies by those who sought to increase their wealth and power by controlling these sites, has been the subject of wars for millenia and the rise and fall of many nations.  Building over sacred water sources can invoke the healing and inspirational powers of the land, but this power can be enhanced or abused depending on one's intentions.  Prayer and meditation over these areas, particularly in the case of cathedrals and sacred temples, has wide reaching effects. Spending time near these powerful Earth energies has the ability to induce altered states of consciousness, as well as to influence the consciousness of people within a region over time. 

Western New York is a perfect example of lands that are imbued with the sacred energies of the most life giving force on this planet, fresh water which supplied sustenance, hydroelectric power and also a means for transportation and trading of goods.  Underground water also provided a medium for spiritual development because water is a carrier of information and can be affected by thought and prayer.  This region is home to five different aquifirs that exist under various towns.  The power of water, which was eventually harnessed and sometimes redirected, originally contributed to a variety of developments in this area including economic and material, as well as idealistic and spiritual. One town in particular also utilized water to heal.

The town of Lancaster is part of this story because it lies on a direct meridian of energy (Broadway Ave.) which runs into the city of Buffalo and also lies on two of five aquifirs existing within WNY.  The area also consists of Como Lake Park which was originally designed after  the tourist resort Lake Como in Italy.   Natural water sources in the area have made the creation of this body of water possible.  Como Lake Park is one of the first multi-purpose parks in the WNY where the energy of Cayuga Creek, the historic stone structures and shelters once built with integrity and artisanship, and surrounding wild areas offer serenity and peace when not inundated with partygoers who often lack awareness and respect for the sacredness of the land. 

When you indiscriminately develop wetland, you destroy the surrounding protection of a landscape and its water source.  This creates disturbances in the natural life enforcing energies of an environment.  When natural water streams and underground water sources are redirected and/or contaminated, it creates stagnancy in the landscape which results in the land not being able to breathe properly and the residents of these neighborhoods often experience a wide range of problems including the premature dying of trees, excessive wetness in unwanted areas, and also an increased susceptibility to disease and parasites because the land has gone into a destructive/deterioration (not life enhancing) phase.

The healing black water baths were once world renown, drawing people who sought to be cured of rheumatism and other ailments due to the many minerals contained within the water. Minerals offer different frequencies which the body absorbs when exposed to them.  By immersing themselves in a mineral bath to release toxins that the body had accumulated, it's not surprising that people's energy and health was restored to equilibrium.

Unfortunately, people eventually stopped believing in the healing powers of the mineral baths due to the advent of conventional medicine, which led to a decline in business.   Sadly, many bath houses in the town were also destroyed by fire and the last spa finally closed.  A historical marker was placed at the St. Aidan's Episcopal Church in 1971, where a labyrinth now exists.  It is the location of the last black water healing bath house in Alden.   Although the healing black waters are no longer utilized, the sacredness of the town of Alden can still be felt in areas like Joe Panza's Nature Trail and are reflected in the nearby old growth trees in the neighboring park, which anchor much of this sacred land energy where a bath house once stood.

Sometimes during my most challenging of moments, I have found myself drawn to the Basilica to light a candle and focus my prayers and intentions, feeling the need to access the Divine energies anchored there.  They can be found amidst the beautiful angel sculptures and incredible artwork and iconography that is reflective of the great cathedrals of Europe.  The columns of Earth energies generated by water that are prevalent beneath the Basilica were still very palpable when I last visited and offer a continued source of energetic support.  Unfortunately, the town itself is filled with a general malaise which is evident just walking the streets and viewing the many struggling businesses and dilapitated structures that surround the Basilica. 

This green world created by human intention, no doubt offers tremendous healing powers to the public by it's very nature.  However, there is also a feeling of exhaustion amidst the vegetation, as it continues to give energetically to the public that seeks upliftment within these manmade walls, particularly during challenging times, and yet there is no source of land energy to revitalize the plants and trees within the structure.  I could feel that the energy within this building is one of a struggle to maintain vitality.  I know it is due to the contamination of the region and the natural land energies which are now blocked. Plants and trees are a huge indicator of the wellness of an area.

(photo of Albright Knox Art Gallery, Buffalo, NY by Matt Roginski Photography)

Eventually cholera, typhoid and influenza outbreaks were rampant in the early years amongst the many immigrant workers employed at the steel mill, due to extremely poor working conditions.  Profit and power were the main focus and obviously not the well being of its workers, as with most large corporations during the industrial era.   Many employees also died due to the introduction of electricity and the inability to understand it's consequences for the many foreign workers at the steel plant who were challenged by the English language. 

Wealth was concentrated amongst the select few in Buffalo during the height of its booming era and acquired through the back breaking labor of foreign immigrants looking to make a new life for themselves and their families in the New World.   It's interesting to note that cholera is also associated with the tubercular miasm (societal pattern of disease) that I have found to be related to the land's inability to breathe, such as when there is a disruption of naturally occuring land energies and the waters become contaminated and/or stagnant.  I believe that availability of fresh water is at the heart of all wellness and the subsequent manipulaton and desecration of the surrounding land and waters contributed to the rampant spread of disease during this time period. Unfortunately, we haven't ventured that far from this pattern within WNY, we just have a new host of diseases to deal with and far more methods to cope.

Did Father Baker know at a soul level about the impending economic doom and cancer that would eventually descend upon the town of Lackawanna and it's surrounding areas of Buffalo? Is that why he felt the need to anchor light and worship in this area in the 1920s after the building of the steel mill? We will probably never know his complete motivations and perhaps he didn't truly know himself.  He just knew that he had to accomplish his mission and he did.

What is for sure is that the Basilica and other sacred structures in this area have offered hope to countless numbers of people whose lives have been destroyed by the greed and the destruction of this WNY region by the hands of powerful, sometimes ruthless people who sought only their monetary gains, apparently giving little consideration for the effects it would have on future generations of inhabitants in this area.  Incredible works of architecture were also destroyed in the city of Buffalo in an effort to outdo another person or gain more power and social standing.  It is unfortunate that many beautiful architectural landmarks no longer exist because of the incredible affluence that once existed in this region and the need to obtain more material power. 

The ravages of industrialism are still seen today in many of the Buffalo-Niagara region's desolate landscapes. Despite this legacy of contamination and environmental destruction and their accompanying energetic patterns held within the Earth, there continues to be hope in a struggling area because there is always life and renewal at a cellular, environmental and spiritual level.   There is a growing interest in sustainable building processes and alternative methods of healing that are slowly bringing WNY out of stagnation and imbalance toward an increasing sense of renewal and revitalization.  But it is a very challenging process  and it requires everyone's participation on both an individual and collective basis.

Green spaces in Nature, as well as cathedrals and temples of worship and other sacred manmade structures, offer hope, healing powers and inspiration to many during times of change.  It doesn't matter how or where you choose to find your connection.  All of the Earth is sacred and where there is a spark of light and hope, there is a potential for so much more.  When we focus our  intentions and act in positive, loving ways toward our environment, there is also change and renewal at the most basic of levels, inside this planet Earth and within ourselves.

Blessings of Earth Wisdom!

2013 Copyright Awen Environments/Clarissa Harison.

References and Further Reading:

Alden Historical Society

 

Geographic locations exert an energetic influence over our daily lives, whether positive or negative, depending on how long we live in a particular area, and eventually attracting health and good fortune or misfortune and disease to our lives.  Among some of the locations within Western New York with powerful energetic and historical significance are the city of Buffalo, the area of Niagara Falls, the town of Alden, the Chautauqua Lake area, and the town of Lackawanna.

 

Each of these locations have in some way significantly contributed to either economic, cultural, educational and/or healing and spiritual development in this region.  I believe they also hold inherently powerful Earth energies, though much of these energies have long since been covered by layers of wrong intention and misuse.  There are other towns which I feel significant and relevant to this story and I will be mentioning them in later posts.  Some locations within WNY, though significant, I will not mention largely because I don't have much personal experience with them and including them here would make this story much longer than it already is.

 

 

 

Only if we understand the history of the location we live in, its inherent natural energies, as well what has been done to the land, can we change our future, as we heal the past through what we have learned.  You cannot simply demolish a structure or bury a toxic substance and expect, harmonious, life enhancing energies to follow.  The energy must be dealt with from the ground up and at a sacred level giving respect to Nature, as the ancient cultures once did.  Unfortunately, as a largely materialistic society, this has rarely been done in the US, after the desecration of land by industries that sought only profit and did not think about future generations, as they ravaged the natural life enhancing energies of the land where they built their manufacturing facilities.  

 

 

Four lion sculptures surrounding an obelisk at Niagara Square face the cross quarter directions (southeast and west, northeast and west) which symbolize guardianship of Earth energies and power within the city of Buffalo.  Interestingly these directions also represent wealth, partnerships, benefactors and wisdom in terms of the compass directions of the ancient art of feng shui.  I don't think this is to be overlooked because Buffalo's power was once based on economic wealth, but it is also the city of helpful people and community, where people always come together to help their neighbors in need.  I believe it is also a place where people use their experiences of hardship to gain wisdom and offer greater compassion to their communities and to the world.

 

 

 

The Senecas and other Iroquois tribes knew that whoever controlled this area would yield power, but I believe they also knew it was something to be held sacred and not abused. A door is also a threshold or opening to be respected, and in this case, it was the door to the new frontier and the rest of Northern America, a place for new ideals and freedom from oppressive systems. I don't think the responsibility of this Western Door should have been taken lightly, and least of all desecrated by industry. It is even possible that perhaps, some areas should never have been built upon because they were too sacred, but we will never know for sure. We can only learn from the mistakes that have been made.

 

In some Native American traditions, the West symbolizes our ancestors and the past, perseverance when challenged, as well as  self knowledge and our understanding of life's meaning.  The Seneca, a nation whose very principles were based on peace and the Iroquois Constitution known as the Sacred Tree of Peace, were warned by one of their prophets, a wise man named Handsome Lake, to maintain their ways of ceremony and spirituality after the arrival of the Europeans to this area, in order to ensure the survival of the Iroquois people.  It is unfortunate that the Senecas were eventually pushed further and further off their lands within WNY by the Holland Land Company who eventually sold most of the former Seneca lands to wealthy businessmen and developers.  Nevertheless, I believe that the spirit of the Wisdomkeepers or Guardians of this region continue to hold a sacred space within WNY and that this natural healing power will one day rise again to restore it's rightful place in the new paradigm of sustainability for this Earth.

 

 

 

 

 

 

Western New York has extremely high rates of unemployment, with minimal opportunities so many eventually chose to leave this area in search of work and a better life.  As people loose their livelihood and/or succumb to disease and struggle, either they turn to God and their faith and often channel this into creative expression or compassion for others, or ancestral patterns begin to emerge and people turn to substance abuse and other forms of self-abuse when they no longer respect themselves. Often times this anger and despair gets channelled in a variety of negative ways.  If you do not respect yourself, how can you possibly respect the Earth, which is part of yourself, as well as all life within your environment? So it becomes a vicious circle of patterns held within the Earth and within a city.

 

 

As mentioned, Buffalo does lie on a fault line and has experienced minor earthquakes in the past. Fault lines are fire energy and not only can they generate noxious energies, but also their negative aspects are symbolic of a division or rift in Earth energies and also in ideology of the people inhabiting the area, often contributing to differences of opinion and argumental energies.  I'm sure this has contributed to the conflicting views on infrastructure in this area and it's lack of cohesive development.  I also see this as a sign of the spiritual/material conflict which I believes lies at the heart of the rise and fall of Buffalo, as well as this surrounding region.  Without respect for Nature and its lands, a society is doomed to fail economically at some point and I believe this is what eventually happened here and continues to impede the restoration of vibrancy to this area.

 

 

Are all these things a coincidence?  I think not when you have an understanding of Nature and geomancy (the study of Earth energies) as I do.  All  humans and the cities they inhabit have a shadow self, and in order to heal that side, you must look at it.  That is why I have included some not so pretty statistics and topics in this article, things which many people would rather not talk about, but they need to be recognized in order to be understood and healed. Sometimes life, including understanding and wisdom, is like a giant jigsaw puzzle.  You have to put all the pieces together before you can see the whole picture accurately and then it starts to make sense. 

 

Patterns can be changed by human intention and action, by working co-creatively with Nature to restore what once was.  The purpose of this three part story is to reflect on the magnificence of what this area once was and inherently still is.  By recognizing both WNY's strengths and what contributed to what I believe was this region's downfall and subsequent disruption of life enhancing energies of this region, I hope to provide a reference for other cities around the world, in terms of helping to understand the energies of their locations, as well as to prevent similar outcomes for those in developing nations where indigenous peoples are currently fighting to prevent the desecration of their lands.

 

 

 

With Blessings of Nature's Wisdom!

 

 

 

 

2013 Copyright Awen Environments/Clarissa Harison.

 

 

References and Further Reading:

 

 

 

 

 

 

New York State, Department of Health

 

New York State, Office for the Prevention of Domestic Violence

 

 

 

 

 

 

 

 

 

0

/