Shopping Cart
Your Cart is Empty
There was an error with PayPal
Click here to try again
Thank you for your business!
You should be receiving an order confirmation from Paypal shortly.
Exit Shopping Cart
inspirational living arts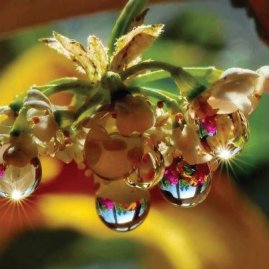 I've been thinking lately about how my interests and my work through out the years went from working inside the home with regard for the energy of space to where my focus is presently, which is outside with the land.  This has been an ongoing process for quite some time, but yesterday when someone from Myanmar found my site using the key words "bee feng shui," I just had to explore this idea and write about it.  I've written on feng shui and I've written about bees, but I've never written about how they relate to one another.  I doubt that many people have made a connection between the two, but there is one and the principles are at what I believe to be the very foundation of our survival here on this planet.  It has been said that humans will not survive on this planet more than four years, if the honeybee should disappear.  That's a scary thought given the honeybee is in tremendous peril at this particular moment in our planet's history.  Whether or not it would be that quick remains to be seen and I hope we never find out, but there's no doubt the loss of our pollinators would change our food supply as we know it, as well as the energy of our natural world.
So how does the honey bee relate to the energy of our homes and spaces?  Although I've loved seeing bees in action for quite some time now, it's been over a year since I began working with them intimately and observing their activities and behaviors as a caretaker of two beehives.  The insect kingdom in general has taught me a great deal about my own personal energy field and now the high energy honeybee has brought me to an even greater understanding of the dynamics of this planet and our own personal spaces.  I truly believe that it is our relationship to all insects that is the key to our survival as a human species.  In actuality, the insects do not need us, we need them and it's time we all changed our attitudes and stopped treating them as insignificant. 
Honeybees and insects in general are all finely tuned to the invisible strands of energetic grids that run through this planet.  You may not be familiar with them or you may choose to deny their existence, but ancient cultures knew about them and managed their societies accordingly.  The Earth has natural and man-made electromagnetic fields that run through the planet and we also have this energy flowing through our bodies.  Rudolph Steiner has discussed the significance of formic acid in his numerous essays on Nature.  Formic acid is the building block of life which connects us to the cosmos, revitalizes the soil and it is something that the insects bring to this planet and maintain.  Ants, wasps and honeybees are among those insects that revitalize an area by creating formic acid, without which we apparently would not be able to exist and it also has a spiritual essence to it according to Steiner.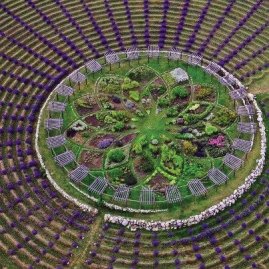 So, by their very nature, these insects are injecting a form of acupuncture or feng shui treatment of the land to enliven it.  They are opening up channels of dead or stagnant energies and allowing the energy to flow on this planet, revitalizing the area with high vibrational frequencies.  Subsequently, this energy will also then flow into the adjacent land and your home.  Those who have been bothered by bees, wasps or ants building colonies inside the structures of their homes, have no doubt experienced other problems related to energy stagnation within their lives, though it's easy to find fault with the insects.  Unfortunately, though their efforts might be noble and instinctive, the insects usually suffer the fate of their own demise when pesticide contractors are brought in who only exacerbate the underlying issue of imbalance of the land and energetic frequency of the home structure.  The owners of these homes never really understand what's going on at a core, energetic level.
Feng shui (wind and water) is about the flow of energy through our homes and through the land.  If this energy becomes stagnant or blocked, disease and disharmony results.  You cannot have a chaotic, stagnant or disease ridden property and not be affected mentally, emotionally and physically.  The two go hand in hand.  Obviously, those people who are drawn to living in cities with high energy frequencies and loads of activity and people, are more subject to a wide variety of influences some of which can be quite chaotic or destructive and yet if the inherent energies of the cities are positive and life enhancing, it can also generate a very positive influence to those who dwell there.  Too high of a vibration is not good and too low of a vibration is not good.  Just being in the country does not necessarily imply a better energy, if the inherent energies of the surrounding land are unbalanced or toxic with negative histories.  In truth, all of the Earth is sacred and even those seemingly negative environments have the potential to be transformed by human thought and behavior with the help of Nature.
The honeybees in particular, because of their work as a community, show us how everything is related.  Their work and very being corresponds to the sacred geometric pattern of the hexagon, a six-sided figure where there is no wasted space.  All is equal.  And so it is on this planet.  In truth, no life form or existence (including rocks, inanimate object or human creation) is insignificant, as it all came from the same source and works as a collective on this planet.  The links cannot be broken because they all work together and even something that seemingly does not have consciousness, originates from some form of energetic force at it's very basic level.  That is why the energy of space is so important because all things affect us at an energetic level-- human interaction, the natural world and the spaces we inhabit.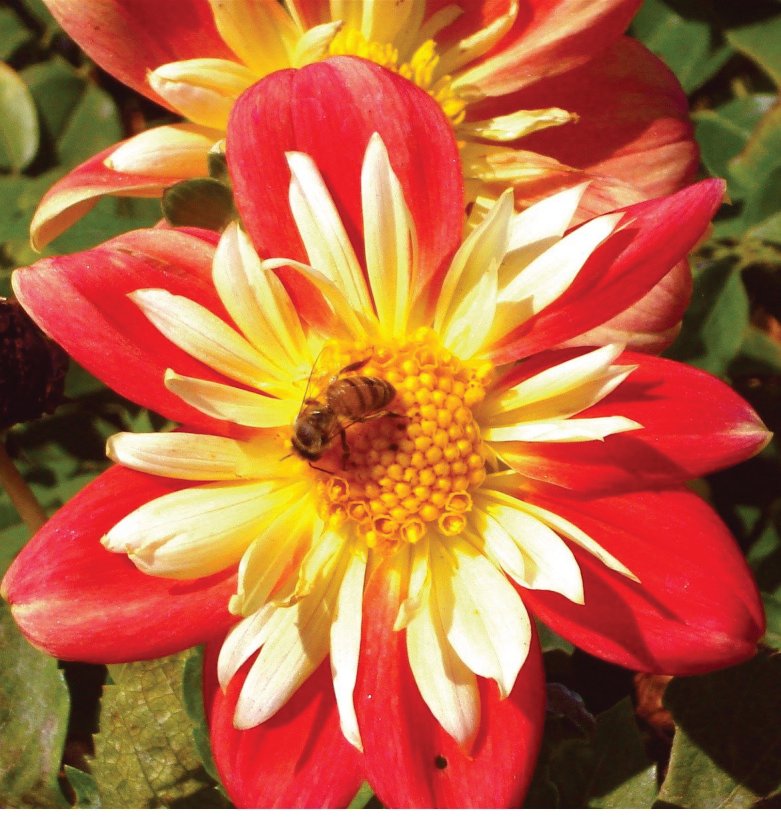 The honeybees teach us how to work toward a common goal and to take something of one form and to transform it into something more beautiful and life enhancing.  The honeybee brings more beauty and nourishment into the world and creates a healing nectar for all life forms, while transforming toxic patterns and behaviors into something positive through their very vibration and activities.  When you work to transform your personal space, you do the same affecting the environment around you.  It's time to restore
the sacred to everyday life
because truly our own spaces and spheres of influence are the only ones we can control or be responsible for.  The rest is subject to the choices and influences of others, the outcome of which has yet to be determined.
Bee the Blessings You Seek!
2013 Copyright Awen Environments/Clarissa Harison.
The bees have become my allies in so many ways.  They have taught me my priorities, how to conquer my fears and how to be prepared during these tumultuous times.  Each step along the way has been like a milestone toward a better awareness of the beehive and how it functions in unison as one being comprised of many collaborators each fulfilling an important role.  Though I'm saddened by the loss of half of my bees from my original hive, I am also happy and concerned for their welfare as they venture out into the unknown searching for a new home. I'm told they have three days to find one, otherwise they perish.
This is in sharp contrast to what we as humans strive for and live out during our existence on this planet.  And yet, perhaps the bees' message is even more relevant during these times of upheaval and change-- searching out into the unknown, into territory that is at times both exhilarating and terrifying not knowing what you will find.  Simply knowing that this is how it needs to be.  Gunther Hauk and Rudolf Steiner talk about the swarming of bees as a rebirth of the hive.  In essence it truly is when you understand the complexities and perfection that exist within a honeybee colony.
So, this past weekend I had to correct a mistake that I had made with my second hive-- that of not being prepared.  I did not have additional beekeeping supplies ready in the event of a swarm and so when it happened, I was scrambling to put things together having to borrow supplies from a mentor friend and buy new ones.  Because the main hive box was not my own, I would eventually have to switch this out with my own and that's what I did this weekend with trepidation because it meant taking everything apart and reorganizing the bees by myself.  I had to do it alone because my son was away on a trip and my mentor was also unavailable.
What ensued was rather complex and unexpected.  Amidst opening the hive and seeing the queen for the first time since I had begun beekeeping, I was so intensely focused on what I was doing and keeping the queen and workers safe, that I completely lost track of time.  I became one with the beehive.  They were part of me and I was part of them.  It was as though I had gone on a shamanic journey, though I did not set out with this intention.  Yes, I was functioning as a normal human being going through the activities of beekeeping, but at some point which I think was upon encountering the queen, I went into an altered state of consciousness and remember little from what happened thereafter.  I just know that when I had everything rearranged and reassembled, I had no recollection of many of the things that I had done.  As I spent time in my gardens, for several hours thereafter, I could not remember what exactly had happened to me.
I have spent a great deal of time observing the bees in my gardens and I can say that the relationship that exists between bee and flower is truly a love affair as I have ever seen.  The fervor with which the bees gather pollen and nectar is really quite interesting to observe as they both depend on one another for their very existence-- the bee to create honey to feed its queen and colony, and the flower to perpetuate it's life cycle.  What can we as humans create, if our very survival depends on it?
And so, my experiences with the bees have come full circle.  I have experienced the joy of capturing a new swarm to create yet another hive to pollinate our gardens and offer us the rich golden rewards of honey--  gifts of which I have given to family, friends and neighbors.  And I have also experienced the sudden anguish and sadness over losing part of a hive due to my inability to attend to the needs of the hive in a timely manner by not providing them with adequate space for their colony. 
Blessings on Your Journey!
2013 Copyright Awen Environments/Clarissa Harison.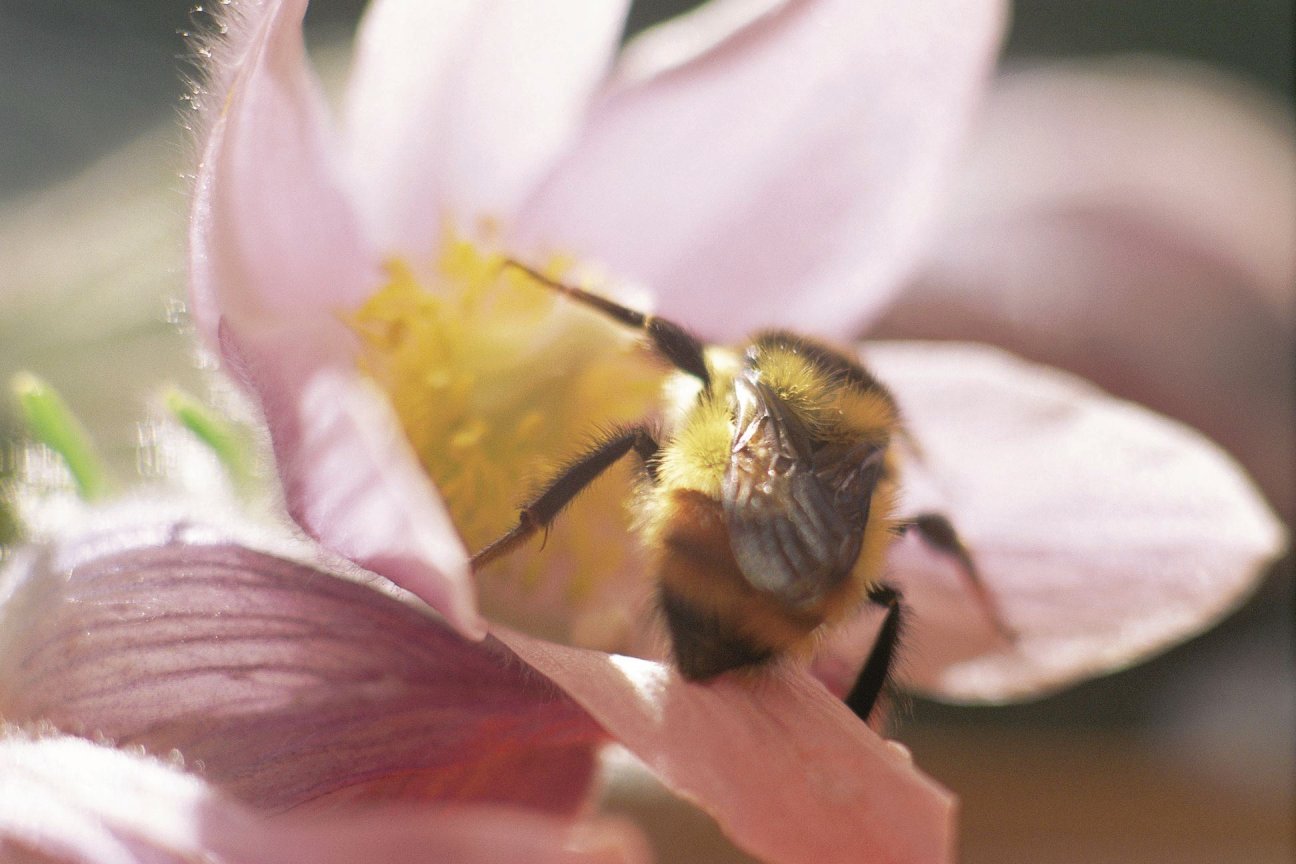 I'm convinced that chaos is the new norm, and that the challenge is all in how we deal with it.  A few weekends ago, after much deliberation and some setbacks due to an unforeseen incident, my son and I picked up our new bee colony from a local beekeeper.  Due to a severe accident that left this beekeeper temporarily in a wheelchair for many months, our bee colony was delayed and at one point, I resigned to the possibility that we might not be able to do beekeeping at all this year.
When this beekeeper's family stepped up and filled their customers' orders, we surprisingly were able to pick up our bees after a mini workshop on beekeeping at this apiary the same day.  It was to be the only introduction to hands on beekeeping that my 10 year old son and I would have before being immersed in a series of incidences and synchronicities that formed the basis for what I now know was an initiation into the realm of bees and their loving wisdom.
I feel it necessary to discuss a bit of background as to my history with the stinging insect realm.  Several years ago, while my son was still a toddler, I experienced anaphylaxis, which was an extreme reaction to the sting of a yellow jacket wasp.  I had been gardening and unbeknownst to me, suddenly found myself allergic to these creatures.  Nearly losing my life that day and also being stung several more times in subsequent years, I began to contemplate the message that kept repeating itself.  Why were the insects reacting this way to me?  The answer was my energy field of anger/irritability which I was putting out into the environment every time I gardened, something I wrote about in a previous blog  
Gardening with Nature: the Wisdom of Insects
.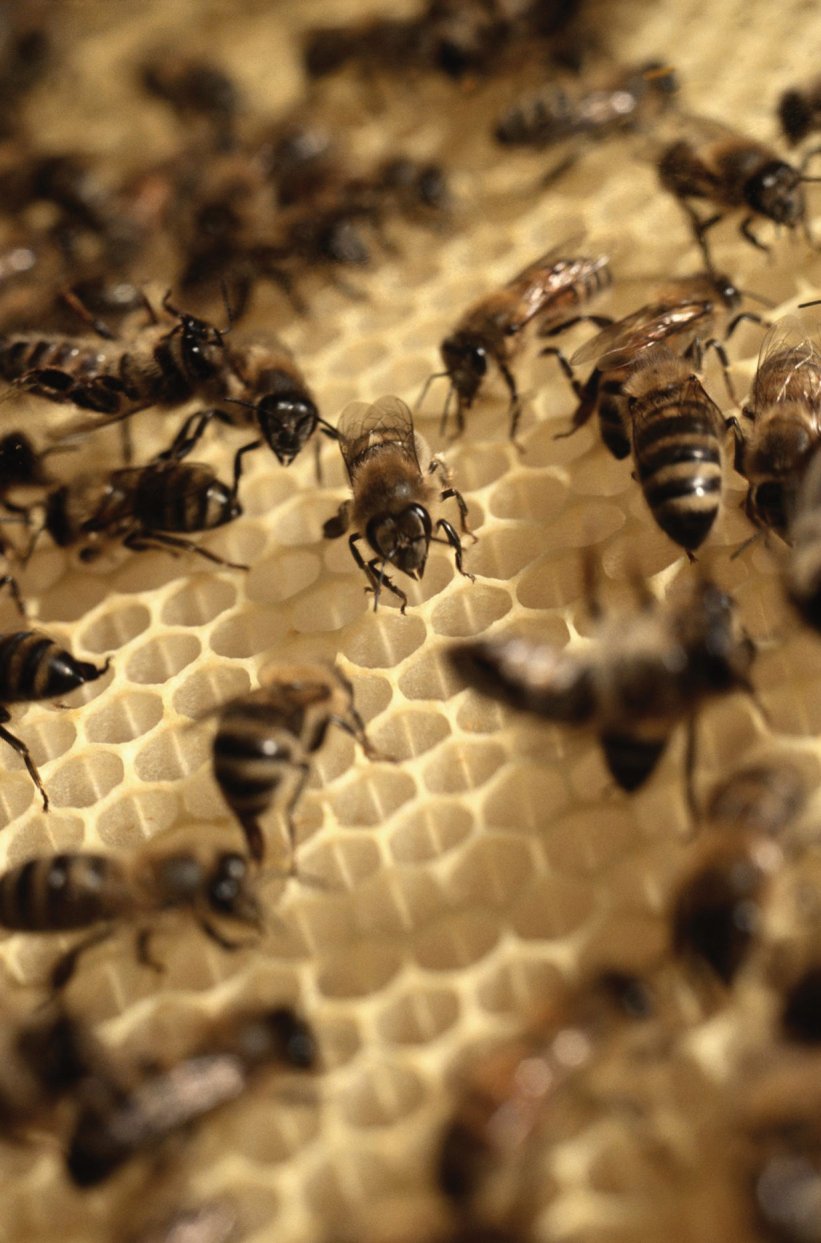 I had to learn to conquer my fears in order to continue gardening and recently I faced my fears once again by picking up my bees.  Anything that could have gone wrong, did, and yet we were never stung by our colony because my son and I had learned a valuable lesson.  If you stay grounded, if you send the bees love, and you do not show fear, you will be just fine.  The bees showed us that.  Despite all the stress they went through, they never became aggressive toward us nor did we ever get stung.
All the beekeeping books will tell you that if a bee(s) is injured, they will give off a pheremone that signals to the other bees to be on guard and become defensive.  What happened that weekend, was enough to have given us a multitude of bee stings, but it never happened because we remained calm, focused our intentions and deep down I believe the bees sensed we were wanting to help them and have them become our allies.
Because our beekeeper had been experiencing a series of personal challenges after his accident, a sequence of steps occurred which led to our bee experience.  The enclosure not quite secure, I noticed a bee had managed to escape.  Surprisingly the person loading my car assured me not to worry and advised us to just wear our veils during our 1 hour return trip.  I thought he was crazy, but agreed to go ahead and I didn't care about the stares from passersby.  Nevertheless, we were still vulverable and the trip became increasingly stressful as more and more bees began escaping from a tiny hole and we watched them gather at the back of my SUV.  My son was a real trooper though and we kept assuring each other to remain calm.
When we reached home and after smoking our bees to calm them, I realized that it was not even clear to me how to install the bee colony in my hive since we had never received proper instructions amidst the simultaneous goings on of the workshop.  Luckily I managed to reach the beekeeper who informed me that the bottom sheet of wood to the box needed to be taken off, but unfortunately he ran out of screws and so there were also nails to be taken out.  Well, screws you can slowly unwind, but prying nails out while a colony of bees have been stressed and are anxious to fly out is another story.  Since I do not chose to harm any living beings, I was horrified to say that in the midst of all these activities and due to lack of complete instructions, I stood the hive box on end in the wrong way and inadvertently caused major casualties to the colony.  I was devastated but had to keep moving all the while knowing that if the bees sensed my fear, we would be in trouble.  My son stepped up, keeping calm and continuously smoking our bees as I took all the necessary actions to install the colony in their new home.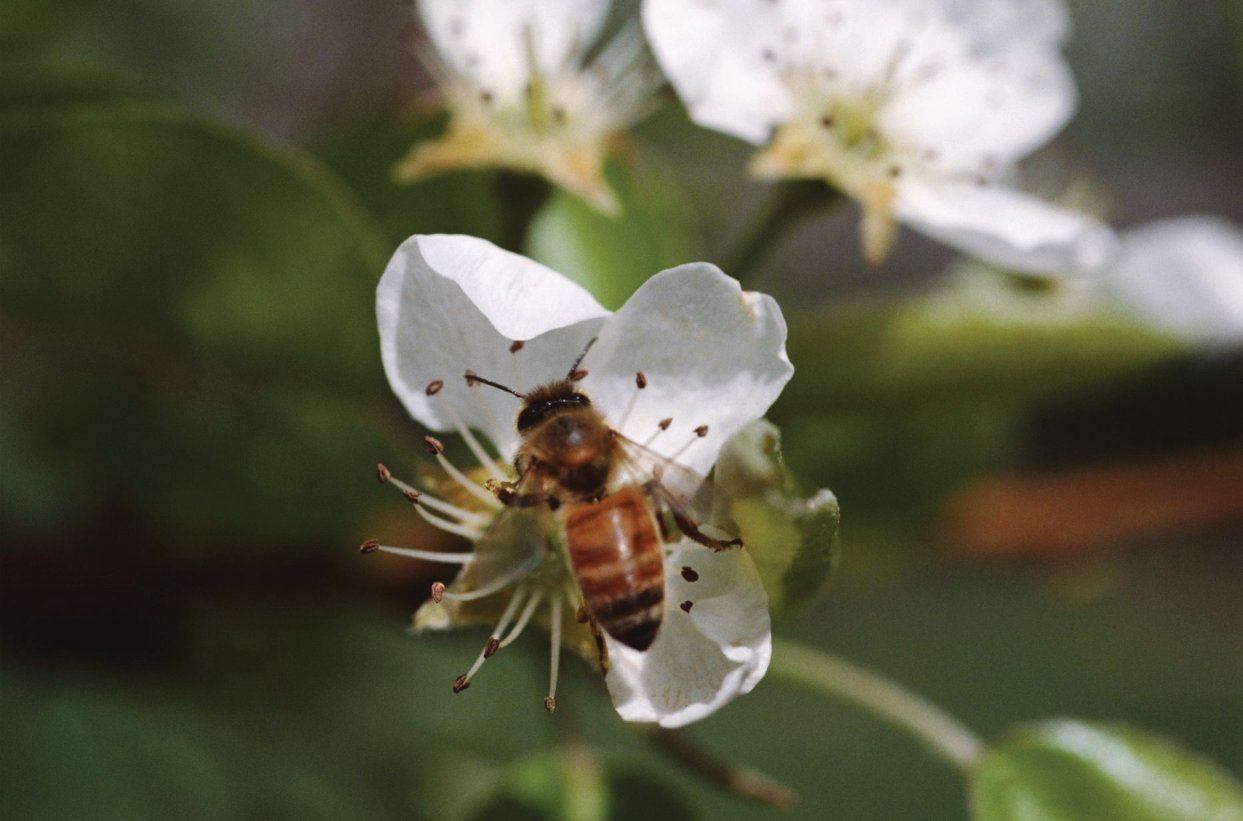 What a sense of accomplishment my son and I felt as we managed to get everything set up without a sting and we saw the bees slowly begin filtering out of their new home and drinking at our bird bath.  Several hours later, a single, solitary bee came up to me and followed me around the garden.  When I finally managed to let her land on my hand, she began grooming herself as if to say "we know you did your best and didn't mean to hurt us."  It was a tremendously endearing moment for me which I will always remember.  Later that night, I remembered the words of one of my Native American teachers who told me that sometimes animals we encounter do what's called a "give away" which means that the creature will sacrifice itself in order to assist us from the realm of spirit.  Because the bees are communal in nature, it stands to reason that a multitude had to die to send this message to me.  I knew that in that moment, the bees had become our allies and would be our lifelong teachers.
The lessons didn't end that day, however.  The following afternoon while my son and I were hiking with two other people along Lake Erie, we happened upon a wild swarm of bees that were making a new home in an old oak tree in the woods.  Having experienced enough stress for one weekend, my son was reluctant to stay on the trail and walk through the swarm, but I assured him this was no coincidence and that we came upon the bees for a reason.  If we could manage to walk through the swarm without injury, we would have passed our initiation into the realm of bees.  After some coaxing from our trail guides who walked through unharmed, my son and I both faced our fears once again and felt a tremendous sense of exhilaration from walking through this time a colony of bees that were probably not used to human contact and yet, once again we remained unharmed.
I am still in awe from our experience with the bees and I know there will be other challenges to face, but I know we will get through them.  What matters is not what happens to us, but how we deal with and face the challenges we are presented with.  This is increasingly becoming the message that I am receiving via Nature as the Earth and economies continue to shift, and we are faced with chaos that needs to be dealt with.  There is so much that can be learned from the bees and all of Nature, if only we pay attention to the messages and confront our own innermost fears.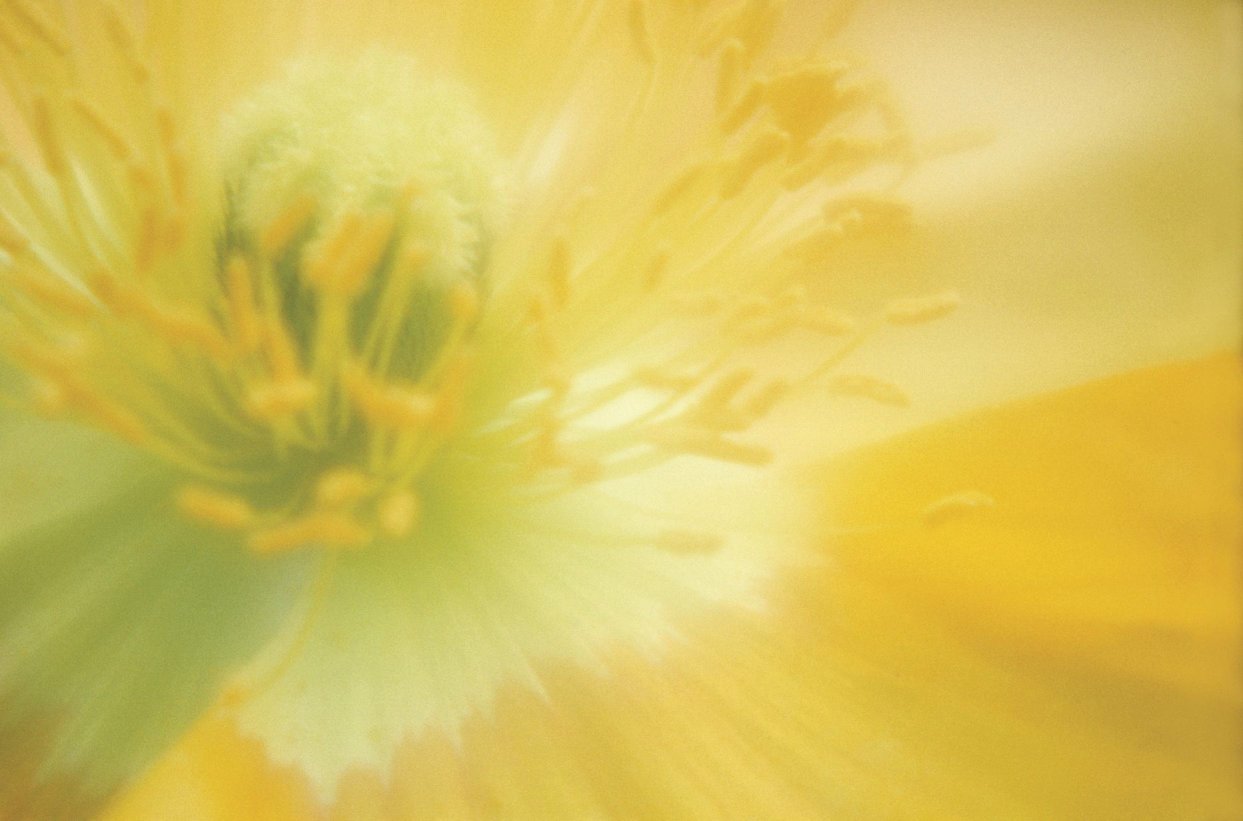 "Above all, send the bees love. Every little thing wants to be loved."
excerpt from
The Secret Life of Bees"
by Sue Monk Kidd
Blessings from the Bees!
2012 Copyright Awen Environments/Clarissa Harison.
/