Shopping Cart
Your Cart is Empty
There was an error with PayPal
Click here to try again
Thank you for your business!
You should be receiving an order confirmation from Paypal shortly.
Exit Shopping Cart
inspirational living arts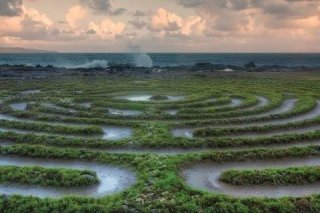 The road I've been traveling lately seems to have a series of twists and turns that end up nowhere.  I find myself being drawn to a certain direction pursuing ideas and seeming opportunities that ultimately lead to a dead end or represent who I used to be and no longer feel right. It occurred to me the other day that this was so symbolic of being in a huge maze where you are journeying intent on finding the way out only to come to a wall that causes you to completely turn around and go back the way you came from or go in a completely different direction. In my own personal experiences, nothing seems to be coming together at the present moment and I have to wonder why.
What do you do when every intention you have and every action you take leads to a dead end? Do you give up your hopes and dreams to ever changing your situation or accomplishing your task at hand or do you look at what it is that you wish for and analyze why it isn't manifesting in the manner in which you would like? What I've learned over the years is that when something isn't coming together in a smooth manner and all of the pieces aren't falling into place, there's usually a reason. That reason is that it's not in your best interest or in the best interest of the universe's overall plan that is taking place and there's a lot going on right now on this planet both from a physical and spiritual perspective. It also may be that other things have to line up first for things to happen.  Recognizing this is sometimes easier to intellectualize but dealing with the frustration associated with coming to a dead end despite your best intentions can create a lot of anger or it can lead to losing your faith and feeling hopeless. I have felt all those emotions over the last few months, so sometimes I have to just sit back and wait and redirect my focus.
The thing to remember is that while a maze is designed to confuse, it is also like a labyrinth, a tool for meditation. Sometimes you are meant to walk the path because while you do so, you also become clearer with regard to your original plan and/or you gain more insights or clarity into the situation you are dealing with. What may seem to be wasted time, can actually be seen as experiences that only serve to strengthen your intentions by serving to show you what you do not want and help you to see that change will usually not come until you are ready for it. In my case, I had been looking for a new home because our current home has never really 'fit' our lifestyle or needs in the way I would like it. I can't seem to get organized as I would like, there's a lot of traffic and noise on our street and I have had a constant tendency to create clutter in our closets, in our bedrooms and other living spaces, as well as in our attic. Despite what I know about the energy of space, I just cannot seem to get organized or keep things neat the way I would like to. So I have been spending a great deal of time looking at other homes and properties in search of the right one.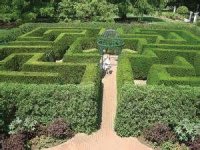 What I realized in this seemingly endless search for the 'perfect home' is that I will not find what I am looking for until I have dealt with my current home and it's circumstances because I will just carry those patterns with me if I do not address them here. I cannot take my clutter with me and I cannot miraculously find I home where I will become organized until I address why I have clutter in the first place. Why is my closet a mess and what am I holding onto? Why do I having furnishings in my current home that do not work or need repairs or hardware or the right place? Why do I have things in my home that I do not love and find useful? Why do I have clothes that no longer fit me or make me feel good? Why can't I let go of them? These are all questions I have been asking myself.
When you realize that until you address the inner feelings associated with clutter and a disorganized house, you will not find what you are searching for because energetically or vibrationally you are not there yet. You have to be living it and streamlining your current circumstances in order to achieve what you think you want. So, if you keep hitting a wall or walking around in circles like that of a maze or labyrinth, there is a very good reason because you are not clearly aligned with where you are supposed to be.
For me, it took a great deal of househunting and looking at a wide range of homes that were disappointing to realize that what I have may not be perfect, but it sure has come a long way from when we moved here and slowly but surely has been becoming what I want it to be.  Why should I accept less than what I want and compromise with a new home where the previous owners have used less than acceptable materials to remodel their home? Why should I accept a lower standard of quality in my life by moving into someone else's poor choices or mistakes in order to gain a few advantages that I don't have? Rather, I realized, that I was done fixing the mistakes that others had created in their homes both energetically and physically. I was no longer going to accept less than what I wanted and this included in my home. Those remaining steps that I need to take including clearing my clutter and perhaps even building an addition may well be the answer to living in the house that is best suited to our needs right now. As time goes on, I will gain a clearer picture of exactly what steps I need to take next.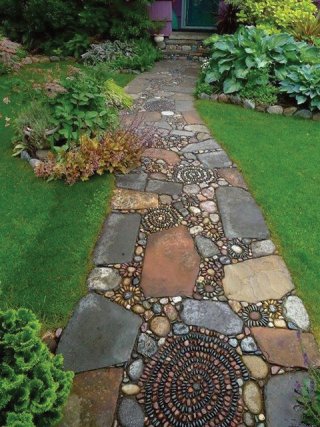 Sometimes you can seemingly spin your wheels looking for answers or thinking that you will find something better to suit your needs and sometimes, you need to change your circumstances and environment to create that which you need. The thing to remember is that a maze will eventually lead you to your final destination albeit in a round about way. Those experiences or feelings that you encounter on your path serve to better define your wants and create that which lies at the heart of your desires. You cannot arrive at your destination if you do not set forth and try something one step at a time. Sometimes the path seems endless, but always you arrive somewhere, and it will be exactly where you are meant to be at that particular point in time. Trust that all is well.
Blessings on your journey.
2014 Copyright Awen Environments/Clarissa Harison.
--Joseph Campbell
Clearing clutter was never a difficult thing for me to do, as I always kept my home neat and organized with everything in its place.  That was until I became a mother, before I was seriously concerned with environmentalism and before I had such a complex life filled with loads of responsibilities.  It was also before technology reached the point it's at today and before being on the internet had become an integral part of my life.  It's easy to keep your space clear when you lead a simple life and you live alone, but what about when you're handling multiple tasks on a daily basis and you have a family of humans (or animals) to take care of?  Then the challenge becomes much more daunting.
We also live in times that are fast paced and filled with chaos and uncertainty.  How do you cope with the constant barrage of emails, personal and professional challenges, as well as things that we as humans acquire over the course of our lives? And how do you balance the need for utility versus things that you love?  How do you justify throwing things out when you know that you can reuse them in more creative ways or they will become useful again, if and when you move into that perfect house? Believing that the home you are currently living in is just temporary does not help matters.  It may be because of your job or because your current home doesn't have the plot of land your truly want or just because your dreams are to live in another region at some point of your life.  The real question is how does it make you feel right now?  That is what matters most because it's affecting your energy and the way you live your life in this present moment.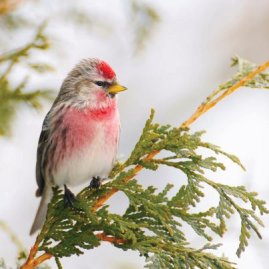 There was a time when I was very hard on my clients immediately pointing out areas of clutter in their home which resulted in stagnation and negative energy in their lives.  It was so easy for me to do because I was the observer and the analyst.  Much has changed since then, in particular, my lifestyle and what is important to me.  But what about walking my talk
now?
  So, I've been taking serious inventory of how I live my life and what areas need improvement.  The process has been exhausting and sometimes even overwhelming.  I have been shocked at times at how far I've let my living and organizational standards go simply because I've been too busy, have had too many fires to put out and just got caught up in the mundane activities of life. Sometimes I've just been exhausted and needed to do something that pleased my soul and physical body.  Those were times I would simply ignore all that needed to be done.
The key to tackling seemingly overwhelming clutter is to deal with it one step at a time.  Your home (or your situation) didn't get to the point it's at overnight and so you can't expect to change it overnight.  You can, however, address your clutter fairly quickly if you just keep chipping away at the issue, one piece at a time.  Each day I'd work on my clutter in some manner and every day I got closer to my goal.  I continue to do this, one area at a time.  A big challenge for me this past autumn was how do I get my car back in my garage for the winter with all the clutter I had stacked inside?  Being a gardener, it was filled with all sorts of tools and supplies.  At one point I truly thought I'd never be able to deal with all the things  I'd accumulated in time before the cold weather set in, but I did.  
Clearing this clutter involved several layers of planning which ultimately improved the quality of my life.  I also went through a very intense internal process that included a lot of foresight and planning to achieve my goals.  It felt so much better once I put my plan into motion and saw the results.  I think back now and wonder how I could have put up with this clutter for as long as I did and wonder how I could have held onto so many things.  I know that part of this was that I always planned to do more activities which ultimately I never had time for.  Investing in a huge shed which I turned into a studio was part of my organizational plan and it made a big difference because we were able to organize our tools, gardening supplies, as well as materials for future projects.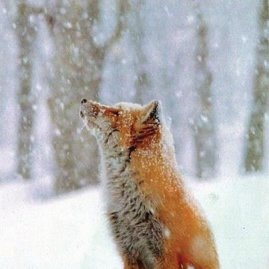 Clutter is stagnant energy in your home and it can truly affect your mindset.  It brought my energy and perspective down every day as I looked at my clutter filled spaces.  Sometimes I just chose to ignore them, but inside it really bothered me because I knew it wasn't acceptable to who I truly am.  I had strayed simply because I had been pressed for time and other things had to be addressed.  Now I have more time, but I also had to make the time to address the problem areas. Although I began this process in the fall, winter months can actually be a great time to deal with clutter because we're indoors more and we are affected by the energy more readily.
In November I attended a breakfast meeting where I asked the instructor how do we address our challenges these days and find the time to do all the things we need to do and those that are important to us.  I told her of my overwhelm which I felt quite often.  Her response was to create a to do list which you review every day and then you eliminate 5 things that just aren't so important.  I thought this sounded simple enough, but it still didn't address doing the things I loved which at times seemed trivial.  To that she replied that what made me feel good is well worth the time because it puts you in a different space-- one of joy. That's really what matters on a daily basis and it will get you through the challenging times.
I bought her book that day and later read about a similar question that was addressed in a slightly different way. The response was to each night speak to your higher self and make a mental note of all the things you need to do the next day and then you simply turn it over before you go to sleep.  During the day you will find that your attention will be focused exactly where it needs to be and the rest is not so important. Not surprisingly, I have found this process to be quite effective and I've found myself to have more clarity and direction (when I remember to take the time to do this).
At this point I am still addressing my clutter, one room at a time and sometimes only one closet or drawer at a time, but I am truly feeling the difference in how I approach my day and how I manage my activities and responsibilities on a regular basis.  I can sense how the energy of the house is changing and aligning more with who I am and how I intend my life to me.  And yes, I still have days where I seem to accomplish nothing and everything piles up, but I know there's always tomorrow to get back on track.
Clutter issues are significant because they reflect innermost feelings and beliefs about ourselves, our lives and our future.  It's easy to dwell on the past and unpleasant memories if you are surrounded by constant reminders that you subconsciously associate with unhappy or stress filled times. Releasing things that you no longer find useful or enjoy creates the space for new energies to come in, thereby setting the foundation for change and the manifestation of your goals.  Creating your own sacred space is part of letting go of the past, releasing that which no longer serves you and creating a new future.
New Year's Blessings of Renewal!
2014 Copyright Awen Environments/Clarissa Harison.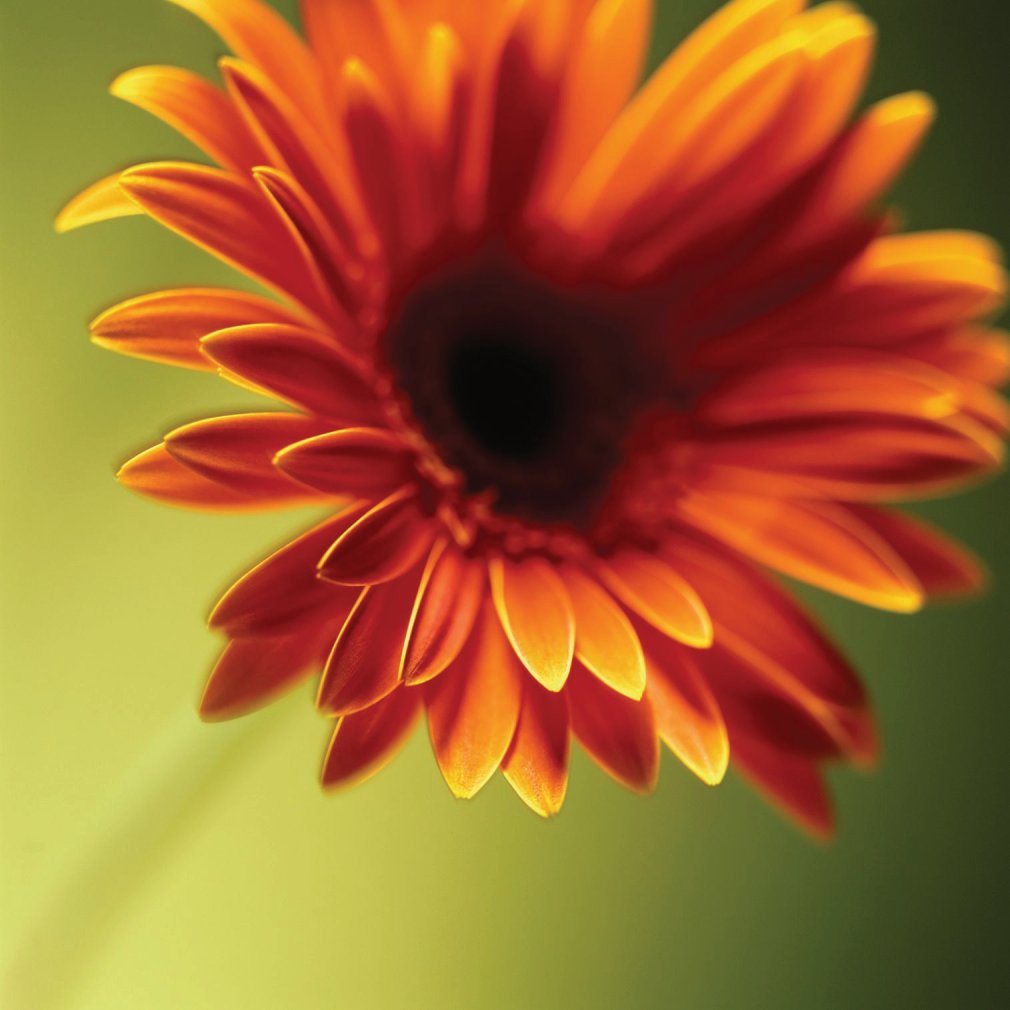 Recently I began recognizing some patterns in my son that made me reflect on where they may have originated from.  Although my son is still very young and like most kids attracted to material things, I really began to ponder where this need to constantly shop, buy things and fill his room with stuff came from.  He also has an obsession with all things pertaining to war and combat.  These are not patterns that I admire nor wish him to continue.  A typical boy perhaps, but perhaps
not
. 
I grew up with parents who valued quality things and waited until they could afford them.  Once they had something, they took care of it and kept their belongings for a long time.  The throw away society that we live in today was not part of my upbringing.  While I greatly dislike clutter, I also have very little tolerance for waste and excessive consumerism.  As I think back to my family history, I believe there's more to my son's behavior and it may go back to his ancestors, something deeply ingrained within his genetic patterns.
Both my mother and father's parents lost everything during the war.  My grandparents on my mother's side suffered the loss of their twin sons during a bombing raid, not to mention their home and all belongings due to fire while living in Germany during WWII.  My grandparents on my father's side also lost everything; my grandmother her freedom and my grandfather his own life due to the policies of the Stalinist regime in the former Soviet Union. 
It's hard to forget that kind of loss and what it does to subsequent generations.  This world is filled with descendants of those who survived wars, famine, political atrocities and the Depression, something which I believe contributes to the excessive consumer and other negative patterns inherent in many cultures at this time.  More and more information is surfacing now about how previous memories of ancestors do in fact affect those descendants who have never experienced the trauma itself.  It may manifest itself in a variety of ways from health to emotional issues to the need to surround one's self with things.
Lately I've been focusing a great deal on familial patterns and discussed this subject in
Planet Whispers: Wisdom from Soul Travelers from Around the World.
  Not coincidentally, I recently finished reading some powerful information in
Olga Kharitidi's
book
"The Master of Lucid Dreams"
  which supported some of my conclusions.  In her latest book, this Russian psychiatrist discusses her shamanic experiences in the ancient city of Samarkand, the capital of Uzbekistan.  Dr. Kharitidi's shamanic teacher tells her that in order to properly heal her patients, she must begin to resolve her own pain.  He discusses the trauma that gets passed on to successive generations if it is not resolved and goes on to say "this force lives inside you and generates painful circumstances again and again."  These "spirits of trauma" are caused by "memory spaces" and created by personal experiences in childhood, as well as ancestral memories which interfere with our happiness and ability to live healthy, balanced lives. 
There was a time in my life when I had an insatiable need to buy things-- clothes, furnishings and other objects, and just fill my time with shopping whether it was at the mall or at garage sales.  It made me feel better for a while, but it never really filled the emptiness I was feeling within my life. 
It wasn't until my son was born and I was gardening intensively and had spent years working with clients to release patterns from their land, that this need went away and I began to feel more complete.  I eventually came to learn that the more patterns that I released from the homes that I lived in and worked with, the more patterns I released from my own body and DNA, essentially the memories of my soul.  I was subconsciously chosing the clients and homes that I had for a reason.
I'll never forget the time I went into a client's home to do an energetic space clearing and the entire home was filled with things up to the ceiling with very little space to walk.  It was an image similar to those episodes of the television series Hoarders.  I remember wondering what could have possibly happened to this woman to make her buy so many things and be afraid to throw anything out?  Obviously there was some major trauma this woman had experienced to reach this point, which no amount of energetic clearing could address. Years later when I revisited her home with my geomancy teacher, I came to learn that the energies inherent in the land were a large part of the problem. 
I also worked with a man whose basement was filled with loads of furnishings and objects he would never use.  When I asked why he needed to keep all these things, he admitted that he had once been extremely poor and these objects represented a kind of security blanket for him.  Both cases represent examples of memories held within the Earth which form the foundation for the properties which the homes were built upon.  The memories held within our body and more specifically within our DNA, go hand in hand with that of the land.  You cannot resolve only one situation because the two are intertwined and people will continue to seek out properties, usually subconsciously, that will manifest the patterns of trauma which are familiar to them, unless the patterns are resolved.  If the home has experienced patterns of marital problems and divorce or financial hardship, more than likely you will also experience the same while living there unless the patterns have been cleared.
Interestingly, I had read Dr. Kharitidi's  first book
"Entering the Circle"
almost 15 years ago in which she discussed her initiation into the realms of Siberian shamanic wisdom.  The book had a profound effect on me, although I didn't understand anything about shamanism at that time of my life nor the path I would eventually follow.
The word shaman originates from the Tungusic tribe of Siberia and means "one who knows" or someone who is an intermediary between the human and spirit world.
Over the years I've worked with a variety of clients, as well as my own homes where I've witnessed reoccurring patterns both held in the landscape, as well as in peoples' lives.  I had to smile when I came across these words in Dr. Kharitidi's second book in reference to the city of Samarkand, but also having a much farther reaching message:
"This land wants to tell these stories for the people in other lands so they can obtain knowledge from them.  The psyches of ancient people need to come back to life to activate memory changes in the people living now....The traumas of people from the past continue to live in their modern-day descendants even though most of them don't have an awareness of it.  Telling their stories will help heal these ancient traumas and change something critically important in the lives of many modern people."  Excerpts from "The Master of Lucid Dreams" by Olga Kharitidi, M.D.
Memory imprints can have a powerful impact on our well-being.  If we aren't aware of and don't try to resolve these patterns, we will continue to repeat them in our lives drawing those people, those homes and those circumstances that will repeatedly remind us and reactivate those patterns of trauma within ourselves. One method of releasing these patterns is explained during Dr. Kharitidi's training, as she journeys into some of the memories of her own traumas and changes their outcome.  By doing so, she releases the guilt associated with these patterns.  The brain apparently does not know the difference between the past and more positive thoughts created in the now. In order to heal these past traumas, she works with the perception of these memories.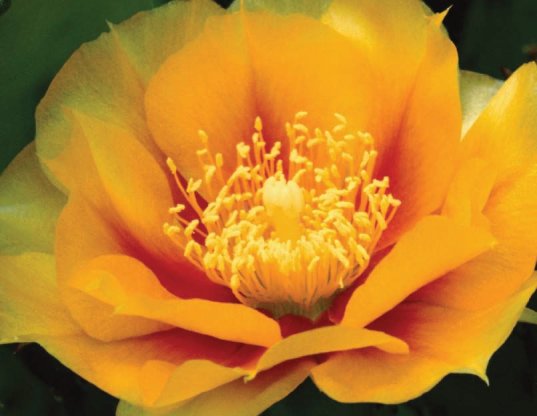 Being aware of and recognizing these patterns is the first step in resolving them.  There are a variety of activities such as shamanic journeying, acupuncture, visualizations and meditation which can help resolve these traumas and change our patterns.  Avoiding or ignoring these ancestral memories will only result in further frustration as the energies of the Earth continue to shift within the coming years.  The Earth is healing herself and by doing so she will also heal us, whether we're aware of it or not.  Look at your patterns, learn to understand them and find a method to release them because if you don't, they will follow you wherever you go.
"There are many things in life that will catch your eye, but only a few will catch your heart."  --Author Unknown.
Blessings of Awareness!
---------------
References:  Kharitidi MD, Olga, The Master of Lucid Dreams, Hampton Roads Publishing Company, Inc. 2001.
2012 Copyright Awen Environments/Clarissa Harison.
/