Shopping Cart
Your Cart is Empty
There was an error with PayPal
Click here to try again
Thank you for your business!
You should be receiving an order confirmation from Paypal shortly.
Exit Shopping Cart
inspirational living arts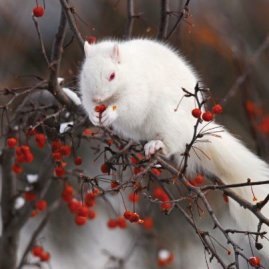 We live in a society that values perfection. It is an unattainable goal that humans have a tendency to strive for and yet it is our definition of perfection that induces stress and anxiety, not the perfection itself. If you look around you there is perfection in every nook and cranny, you merely have to reorient your focus.
I learned this lesson in a quite interesting way recently, but it had been a message that had been staring me in the face for quite some time. Growing up in a family of perfectionists, I was always striving for the unattainable. No accomplishment was ever good enough for long and I placed harsh requirements on myself for not only my physical body and outward appearances, but also my achievements. As time went on I realized that I was no longer my achievements nor my physical being, but a sum total of all my life experiences that had molded me into the person I had become. I think it was my son who taught me the most about myself-- the good and the not so good.
My son broke down all my barriers and made me realize what was important. I was no longer so concerned about my achievements and more about being a caretaker and inspiring my creativity, doing things that nurtured my passions and living life authentically. He also made me look at the not so nice aspects of myself and places that needed healing including criticism directed not only at myself, but at others. Repeatedly I was met with less than perfect circumstances within my life that inspired me to build inner strength, challenge my faith and focus on what was truly important in my life. It was a very humbling experience that made me stronger. The perfect no longer seemed to matter so much. The perfect living space, the perfect gardens, the perfect clothes and physical appearance seemed less and less attainable in my increasingly busy and challenging life. I began to observe and learn from Nature and strive for more balance.
It is going on a year since my mother passed away suddenly of cancer. She was a major perfectionist and so was my father. Though I would imagine they were most hard on themselves for all the challenges the universe had presented them throughout their lives. These high standards were passed on to their children and at times I have seen myself doing the same thing to my son. This past year I have been reviewing my life and trying to come to terms with my home and eliminating or upgrading things in my life that no longer serve me. It has been a continual process of clearing clutter and truly determining what direction I want my life to take. I have also been reviewing many patterns in my life that I no longer wish to continue or that have been replaced with healthier ones. My focus now is to streamline my life, do what I love as much as possible and eventually see more of the world again.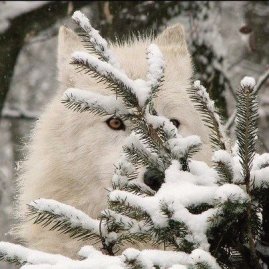 In the midst of all of the changes in my life, my most recent project has been my bedroom. It had become a catch all for a variety of furniture styles and possessions, as well as the location of my altar space where I would set my intentions, prayers for myself and others, as well as a way to relieve my stress from the day's activities. I realized my private space no longer reflected the life I wanted. It was filled with a lot of conflicting energy from the past including my fears, combined with my dreams and intentions for the future. 
So first came the color change. I chose a somewhat unusual mango color which brightened my room from the dark, womb-like earthy, terracotta color it had been previously. In retrospect, the terracotta had been the perfect color for me during a time of transition but not anymore. My new color brought lots of light during dreary winter days. It also made me feel good and that's what mattered in the overall scheme of things, not whether it was the latest trending color.
My previous bedroom set had been acquired second hand and although I was drawn to the style and solid mahogany wood and workmanship, it nevertheless carried the energy of its previous owners to some degree and had acquired damage over the years. It also held my own memories, some of which had been painful at times. We bring our thoughts to our bedroom at the end of the day and so these furnishings now held a past I no longer cared to remember. These bedroom furnishings were not something I had chosen new, but acquired out of necessity during a transition point in my life when I was wanting something new but not sure what that was. They no longer felt in alignment with my life now nor did they support the well being of my body anymore.
Realizing I needed a major change and a different outlook on life, my bedroom became a primary focus at the top of my priority list for change because it was about me and my needs. This bedroom was something I would devote to honoring myself and a new transition in my life from being someone's daughter and mother to a woman of independence, strength and wisdom. I would create a sanctuary for my soul in my bedroom and honor myself for once and the new boundaries I had formed within my life and the lessons I had learned. It was symbolic of a new beginning and perhaps one day it would also inspire a new relationship because my relationship to my self had changed.
So it was interesting when my new bed arrived and I immediately noticed that a piece of the wood in the headboard was 'different' from the rest-- somewhat lighter in color with a more significant graining pattern. There were also insect markings from the cherry tree it had once been. As I settled in with the bed and began living with it, I went through quite a little process of deciding whether I could live with this new piece of furniture. I reached a point where I contacted the furniture store and asked what could be done because I felt this was a design flaw and a poor choice of wood. The manufacturer agreed to replace the bed and arrangements were made, but then one day I really began looking at my new bed and seeing its true beauty with different eyes. I thought about how much I now enjoyed this new bed and how it had already become a new ally that supported me during my sleep bringing the beauty and strength of the cherry tree it once was, into my dream time. That's when I started to have second thoughts.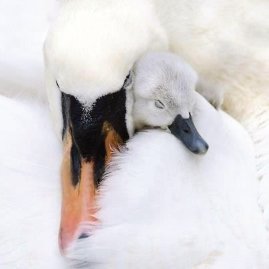 Suddenly one day I realized what the message was in all of this when a friend mentioned that maybe the choice of wood for the bed was meant to be. I realized I had finally 'seen' the perfection in the imperfection before me. This bed and the wood it was made out of was actually perfect. One needed only to see it in a different light as it is with all things. Nature is perfect because it is as it should be. The insect markings would also become very symbolic for me, as I later came to realize. Those of you who know me or have read my stories, will remember that the insect kingdom once taught me a
valuable lesson
about relationships and my anger which I had been putting out into the world. This bed would be a reminder of what I didn't want in my life anymore.
I believe there is a perfection in all creation that goes behind our very comprehension as humans. Every snowflake has a different pattern. Every tree has different DNA and a different shape. We humans are part of Nature and all of creation-- each unique and perfect in our own way. The messages are all out there if you pay attention even to those objects that you bring into your life. I think I'm finally on the way to accepting myself exactly the way I am and... I just love my new bed and the lessons it has taught me.
Blessings of Clarity!
2015 Copyright Awen Environments/Clarissa Harison.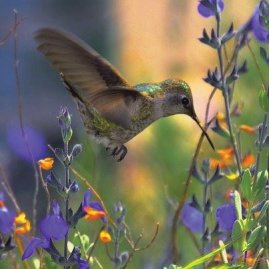 Sometimes it's hard to see the progress we've made when we're constantly putting out fires or simply trying to get through our daily routine of responsibilities.  As humans, we seem to always focus on what still needs to be accomplished, rather than what is.  I think it's vital, however, to reflect periodically on what you've accomplished and take the time to truly see the progress that's been made from several years back, a year ago or even a few months ago.
I know I have to do this on occasion to remind myself of how the energy of my landscape has shifted and how much I've changed in my awareness. Despite the heavy rains we've been experiencing in our area this year and the accompanying flooding and frustration it can create, I'm constantly reminded of how when we first moved to our home just over  three years ago, there was barely a flower in sight, 
Now we have gardens everywhere and many new trees and plants are starting to anchor a new life force on this land.  They are also transmuting the toxins that existed in the soil that once smelled rancid.  All the white pine and fir trees that had existed when we arrived, were either dead or dying due to excessively wet land and an imbalance of energies.  Now when I walk through our backyard, I feel like I'm in a wildlife sanctuary or tiny park.  As a gardener, I'm constantly thinking about what still needs to be done or re-arranged, although so much has healed.  I'm also proud of what I've accomplished in so little time.  We've also just installed our second bee hive, after catching a swarm the other day.  The vibrancy that these little beings bring to the landscape is visually apparent in the difference from last year to now.  I also love seeing them busy in our gardens, knowing how they are enlivening the land and our lives.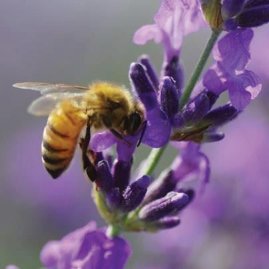 My gardens have been such a metaphor for my life in so many ways. They have grown with me, struggled with me and portions have died at times, just as I have died to my former self and sought new ways of being, discarding what was no longer useful or part of my awareness.  I have also had to make choices as to what I chose to keep in my garden and where my boundaries are.  Weeding has become a way of eliminating all that which I no longer need in my environment.  While I don't believe in the
noun
weed as they are only plants that are unfamiliar or unwanted to most people (a very individual concept), I do believe in the
verb
of weeding and I realize how it becomes symbolic for caring for yourself and what you've created.  This year has been all about maintenance and creating balance, whereas in previous years, I was totally focused on creation.
The first half of this year has already been filled with challenges which, while I was going through them, exhausted me sometimes to the point of overwhelm. Nevertheless, as time passed I came to see the value of those experiences and how they taught me to express my boundaries, see things in a new way or persevere despite the physical and emotional exhaustion I was feeling. These moments can be priceless sources of inspiration and transmutation, if you allow them to be.  My gardens have been my source of solace when I felt filled with anger, despair or sheer overwhelm.  Just the sounds of the birds and seeing the grasses swaying in the breeze, has often brought me back to a point of stillness and knowing that all is well and exactly the way it should be in this moment. 
And just as sometimes you have to allow a garden to do it's own thing and trust that Nature knows the direction she's taking, you also have to believe that the direction you're being lead in and the challenges you face are preparing you for better things.  Moments spent appreciating your landscape also build a solid foundation for the energy of your land, as it is a co-creative process requiring our individual efforts and the collaboration of Nature.  We cannot always see the results of our actions, but it is our intention that matters.  Our mistakes will be overlooked or reflected back to us so that we can learn what we need to in order to make different choices next time.  Gardening is such a great way to see and experience what works and what doesn't-- what feels right and what is uncomfortable and no longer in resonance.  This is a continual process of shedding layers like peeling an onion and it is part of the changes this planet is going through.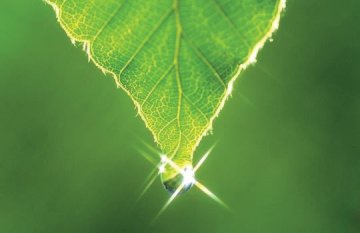 Despite what at times may seem like an endless battle in this changing world, it's so important to spend time viewing your accomplishments from a point of reverence. The world is moving so fast now that it's easy to overlook what stands before you, but take the time to truly feel and know how your environment has changed.  Feel the vibrancy of that which has healed and that which is in transition.  Know that despite the fact there may still be challenges for the future and things to overcome, so much has transitioned and healed throughout this planet and continues to do so. 
Our efforts do not go unseen and despite their seeming futility at times, it is the intention and the process that matters in the overall scheme of things. To me, nothing is more gratifying than to see a landscape transform, whether an indoor or outdoor environment or that which is our own sense of being. Cherish your accomplishments and your efforts for they do matter.
Blessings of Inspiration!
2013 Copyright Awen Environments/Clarissa Harison.
The more sacred a place from the standpoint of Earth energies, as well as human intention, the more powerful it's energy to transform. The desire to harness these energies by those who sought to increase their wealth and power by controlling these sites, has been the subject of wars for millenia and the rise and fall of many nations.  Building over sacred water sources can invoke the healing and inspirational powers of the land, but this power can be enhanced or abused depending on one's intentions.  Prayer and meditation over these areas, particularly in the case of cathedrals and sacred temples, has wide reaching effects. Spending time near these powerful Earth energies has the ability to induce altered states of consciousness, as well as to influence the consciousness of people within a region over time. 
Western New York is a perfect example of lands that are imbued with the sacred energies of the most life giving force on this planet, fresh water which supplied sustenance, hydroelectric power and also a means for transportation and trading of goods.  Underground water also provided a medium for spiritual development because water is a carrier of information and can be affected by thought and prayer.  This region is home to five different aquifirs that exist under various towns.  The power of water, which was eventually harnessed and sometimes redirected, originally contributed to a variety of developments in this area including economic and material, as well as idealistic and spiritual. One town in particular also utilized water to heal.
The town of Lancaster is part of this story because it lies on a direct meridian of energy (Broadway Ave.) which runs into the city of Buffalo and also lies on two of five aquifirs existing within WNY.  The area also consists of Como Lake Park which was originally designed after  the tourist resort Lake Como in Italy.   Natural water sources in the area have made the creation of this body of water possible.  Como Lake Park is one of the first multi-purpose parks in the WNY where the energy of Cayuga Creek, the historic stone structures and shelters once built with integrity and artisanship, and surrounding wild areas offer serenity and peace when not inundated with partygoers who often lack awareness and respect for the sacredness of the land. 
When you indiscriminately develop wetland, you destroy the surrounding protection of a landscape and its water source.  This creates disturbances in the natural life enforcing energies of an environment.  When natural water streams and underground water sources are redirected and/or contaminated, it creates stagnancy in the landscape which results in the land not being able to breathe properly and the residents of these neighborhoods often experience a wide range of problems including the premature dying of trees, excessive wetness in unwanted areas, and also an increased susceptibility to disease and parasites because the land has gone into a destructive/deterioration (not life enhancing) phase.
The healing black water baths were once world renown, drawing people who sought to be cured of rheumatism and other ailments due to the many minerals contained within the water. Minerals offer different frequencies which the body absorbs when exposed to them.  By immersing themselves in a mineral bath to release toxins that the body had accumulated, it's not surprising that people's energy and health was restored to equilibrium.
Unfortunately, people eventually stopped believing in the healing powers of the mineral baths due to the advent of conventional medicine, which led to a decline in business.   Sadly, many bath houses in the town were also destroyed by fire and the last spa finally closed.  A historical marker was placed at the St. Aidan's Episcopal Church in 1971, where a labyrinth now exists.  It is the location of the last black water healing bath house in Alden.   Although the healing black waters are no longer utilized, the sacredness of the town of Alden can still be felt in areas like Joe Panza's Nature Trail and are reflected in the nearby old growth trees in the neighboring park, which anchor much of this sacred land energy where a bath house once stood.
Sometimes during my most challenging of moments, I have found myself drawn to the Basilica to light a candle and focus my prayers and intentions, feeling the need to access the Divine energies anchored there.  They can be found amidst the beautiful angel sculptures and incredible artwork and iconography that is reflective of the great cathedrals of Europe.  The columns of Earth energies generated by water that are prevalent beneath the Basilica were still very palpable when I last visited and offer a continued source of energetic support.  Unfortunately, the town itself is filled with a general malaise which is evident just walking the streets and viewing the many struggling businesses and dilapitated structures that surround the Basilica. 
This green world created by human intention, no doubt offers tremendous healing powers to the public by it's very nature.  However, there is also a feeling of exhaustion amidst the vegetation, as it continues to give energetically to the public that seeks upliftment within these manmade walls, particularly during challenging times, and yet there is no source of land energy to revitalize the plants and trees within the structure.  I could feel that the energy within this building is one of a struggle to maintain vitality.  I know it is due to the contamination of the region and the natural land energies which are now blocked. Plants and trees are a huge indicator of the wellness of an area.
(photo of Albright Knox Art Gallery, Buffalo, NY by Matt Roginski Photography)
Eventually cholera, typhoid and influenza outbreaks were rampant in the early years amongst the many immigrant workers employed at the steel mill, due to extremely poor working conditions.  Profit and power were the main focus and obviously not the well being of its workers, as with most large corporations during the industrial era.   Many employees also died due to the introduction of electricity and the inability to understand it's consequences for the many foreign workers at the steel plant who were challenged by the English language. 
Wealth was concentrated amongst the select few in Buffalo during the height of its booming era and acquired through the back breaking labor of foreign immigrants looking to make a new life for themselves and their families in the New World.   It's interesting to note that cholera is also associated with the tubercular miasm (societal pattern of disease) that I have found to be related to the land's inability to breathe, such as when there is a disruption of naturally occuring land energies and the waters become contaminated and/or stagnant.  I believe that availability of fresh water is at the heart of all wellness and the subsequent manipulaton and desecration of the surrounding land and waters contributed to the rampant spread of disease during this time period. Unfortunately, we haven't ventured that far from this pattern within WNY, we just have a new host of diseases to deal with and far more methods to cope.
Did Father Baker know at a soul level about the impending economic doom and cancer that would eventually descend upon the town of Lackawanna and it's surrounding areas of Buffalo? Is that why he felt the need to anchor light and worship in this area in the 1920s after the building of the steel mill? We will probably never know his complete motivations and perhaps he didn't truly know himself.  He just knew that he had to accomplish his mission and he did.
What is for sure is that the Basilica and other sacred structures in this area have offered hope to countless numbers of people whose lives have been destroyed by the greed and the destruction of this WNY region by the hands of powerful, sometimes ruthless people who sought only their monetary gains, apparently giving little consideration for the effects it would have on future generations of inhabitants in this area.  Incredible works of architecture were also destroyed in the city of Buffalo in an effort to outdo another person or gain more power and social standing.  It is unfortunate that many beautiful architectural landmarks no longer exist because of the incredible affluence that once existed in this region and the need to obtain more material power. 
The ravages of industrialism are still seen today in many of the Buffalo-Niagara region's desolate landscapes. Despite this legacy of contamination and environmental destruction and their accompanying energetic patterns held within the Earth, there continues to be hope in a struggling area because there is always life and renewal at a cellular, environmental and spiritual level.   There is a growing interest in sustainable building processes and alternative methods of healing that are slowly bringing WNY out of stagnation and imbalance toward an increasing sense of renewal and revitalization.  But it is a very challenging process  and it requires everyone's participation on both an individual and collective basis.
Green spaces in Nature, as well as cathedrals and temples of worship and other sacred manmade structures, offer hope, healing powers and inspiration to many during times of change.  It doesn't matter how or where you choose to find your connection.  All of the Earth is sacred and where there is a spark of light and hope, there is a potential for so much more.  When we focus our  intentions and act in positive, loving ways toward our environment, there is also change and renewal at the most basic of levels, inside this planet Earth and within ourselves.
Blessings of Earth Wisdom!
2013 Copyright Awen Environments/Clarissa Harison.
References and Further Reading:
Alden Historical Society
"The longest journey is the journey inward."  --Dag Hammarskjold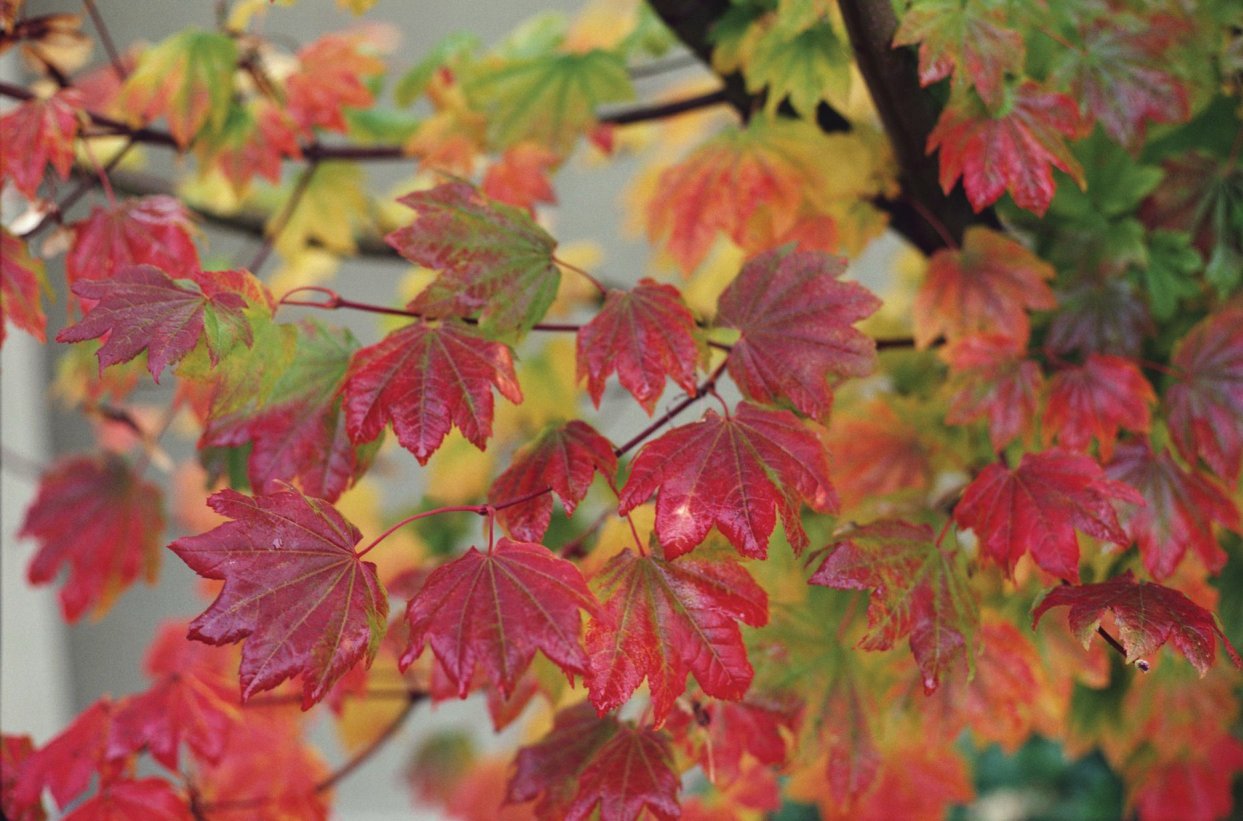 Those of us in the Northern Hemisphere are now experiencing the incredible beauty of Autumn and the time of balance between light and darkness during the Equinox.  Although I love all the seasons here in Western New York, Autumn is my favorite time of year. 
While some see this as a time of flowers dying and dread the inevitable winter that follows, I see it as a time of tremendous vibrancy and inspiration.  The trees are so rich with color, the air is crisp and it is time for the harvest of fresh apples, pumpkins and other nutritious foods.  The harvest is also a time to give thanks for all the blessings that are bestowed upon us each and every day, however small or insignificant they may seem.
Autumn always causes me to think of not only the beauty of trees, but also all that they do for us in the unseen realms.  As the Austrian environmentalist and visionary  
Viktor Schauberger
  once wrote "a society that destroys it's trees, ultimately destroys itself."  Autumn is usually when I see people cutting down their trees because they fear them falling and creating damage to their home or because they cannot be bothered with raking all the leaves.  This always saddens me.  If only they knew that these trees are absorbing much of the contamination from chemical pesticides in the soil, absorbing excessive water and transpiring it for drier periods, as well as purifying the air that we breathe of toxins.  They also help protect the land and provide windbreaks, as well as habitat for animals and birds.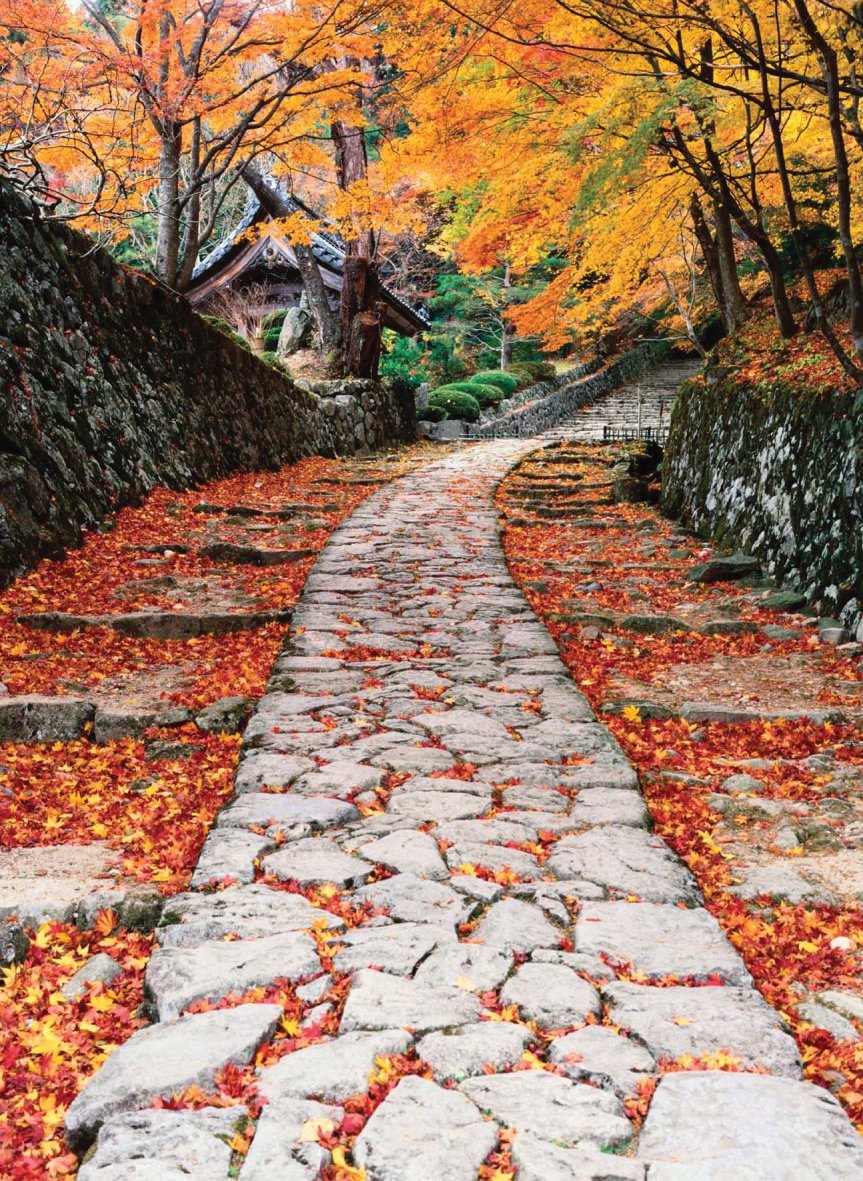 Many of you know that I have a passion for trees and several years ago I felt it necessary to be their messenger after we'd experienced a tremendous premature storm in this area which devastated many of them.  While the natural disasters continue around the world, I feel it's extremely important not only to respect and understand the value of our trees, but also spend time planting many more and improving our relationship with them. 
The trees are the lungs of the Earth and their leaves hold the imprints and DNA of the trees they originated from. Trees help maintain the Earth grids (channels or meridians of energy) holding the memory of the water and information that flows through them.  When they are lost, the land becomes unbalanced and stress is placed on the remaining landscape.  Some people don't seem to realize that if they are already experiencing health problems and/or imbalances on their property, eliminating their trees will exacerbate the situation (unless of course the trees are, in fact, diseased and dangerous).
Those leaves which many dread raking and children love playing in, are also Nature's blankets for the winter which provide nourishment for the surrounding soil and winter homes for the tiny creatures which are so necessary for a balanced ecosystem.  Shredding, rather than raking Autumn leaves can supply a fertile mulch for your gardens and trees.  The vibrant colors that they display also provide the vibrations of red, orange and yellow which activate our lower root and sacral chakras (energy centers in the body), as well as the solar plexus where our emotions are held.  The beauty which we see all around us activates energy within our body to prepare us for the coming months of darkness and more inward times.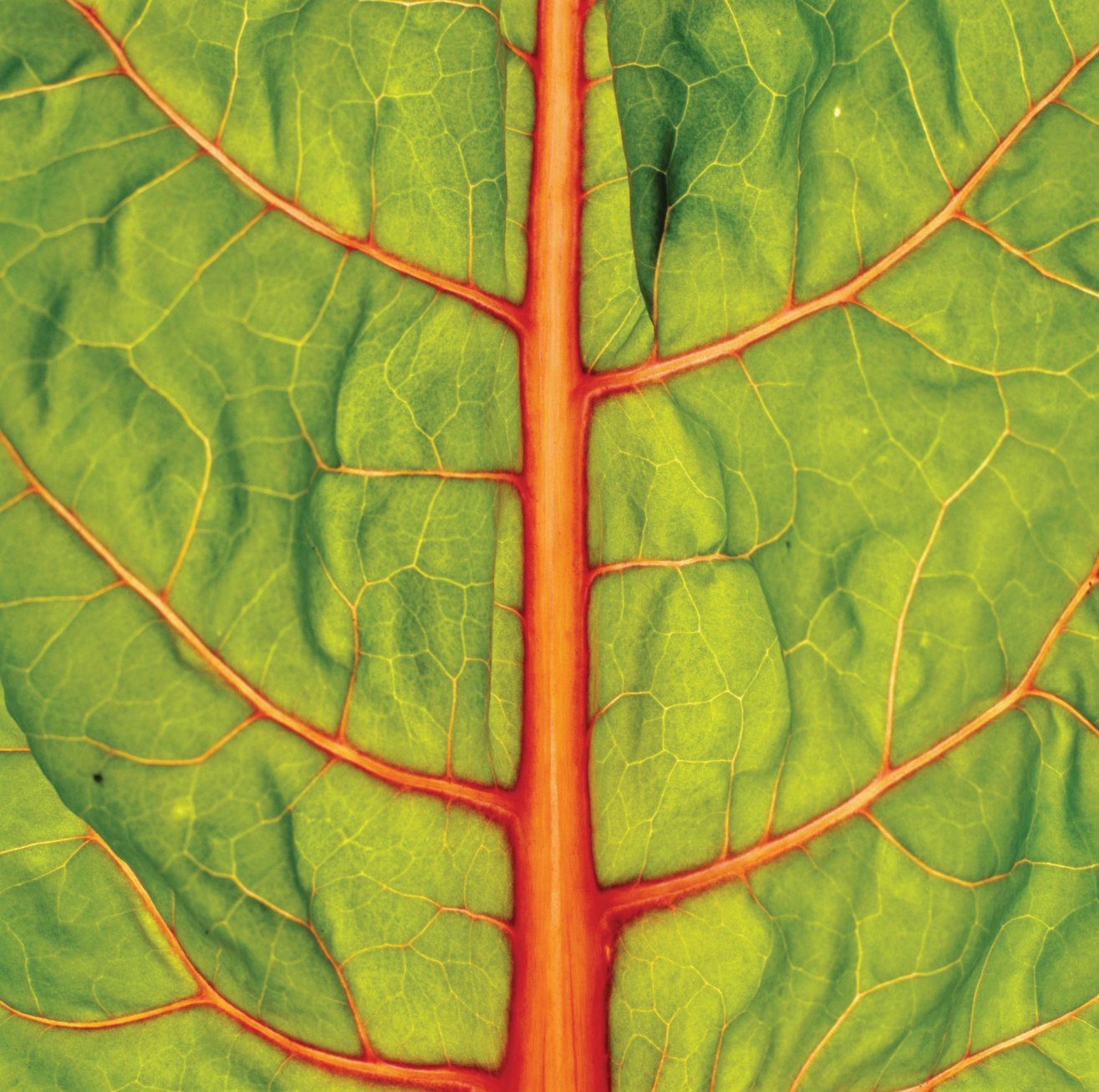 The vegetables that we harvest in Autumn also provide us with not only their nutrition, but also the healing vibration of the the earth, the stars and the planets, and the loving care that we have put into growing them.  Although a garden is much more work than a visit to the grocery store, the fruits and vegetables that you grow have much greater value physically and energetically than those which are grown in a factory farm environment and therefore much less is needed to nourish your body, raise your own vibration and improve your health.  Something which is vitally important during times of upheaval and stress.
Our modern world has gotten so removed from the natural cycle of things and forgotten so much of what our ancestors once knew as inhabitants of this planet. There is so much that we take for granted because so many of us have lived a life of convenience never seeing where our food comes from.  But live in an impoverished environment where water is scarce and you learn to value the food that sustains you.
It is that connection to the Earth that heals us and the care that we put into our daily activities that makes a difference.  In order to heal ourselves, we must first begin with our own bodies and the relationship that we hold with this planet.  Only then can we truly overcome the myriad of diseases that plague our society.  When we change our relationship to the plants and trees on this planet, we heal ourselves because ultimately we cannot live without them.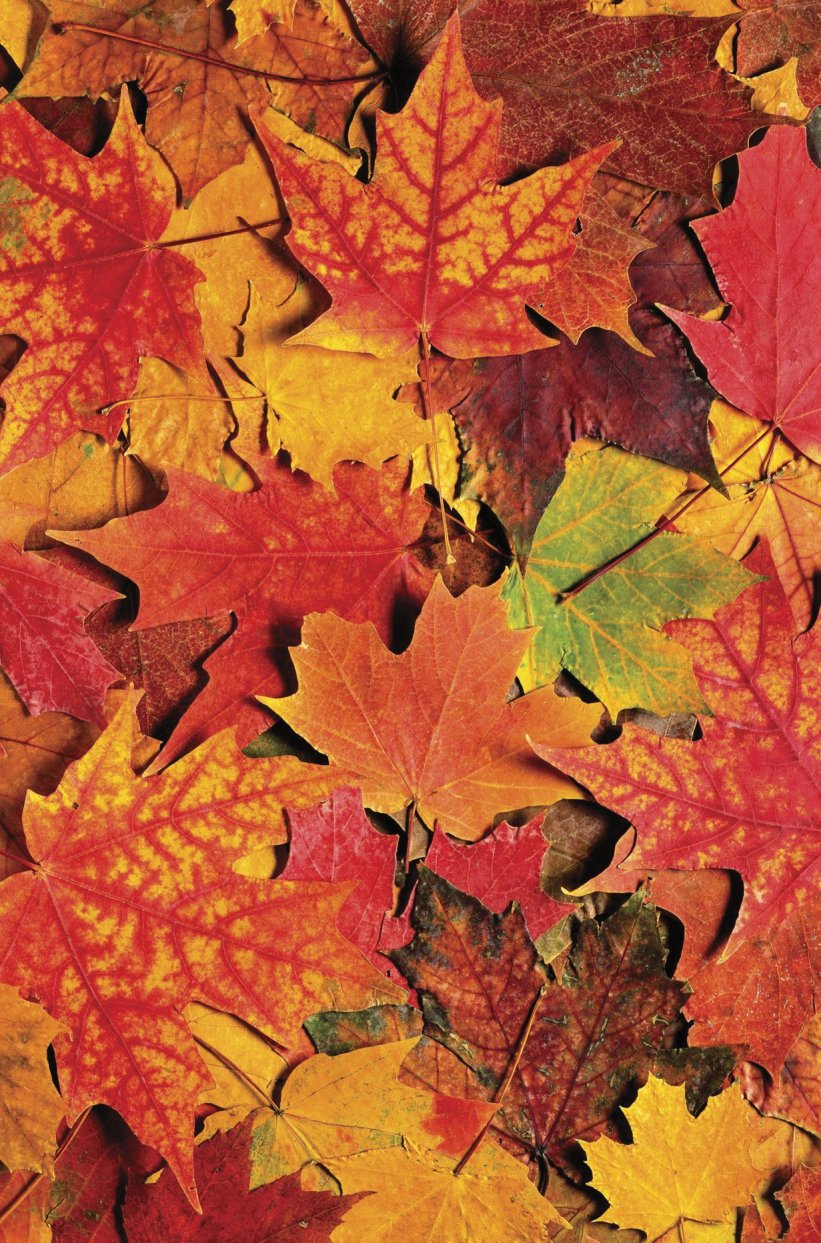 There are so many things that can be done with leaves in addition to using them to fertilize your soil.  Several years ago knowing that we would eventually be leaving our home which included a special sycamore tree named Gandalf that my son and I had planted, I decided to make an intention box out of the leaves so that we could at least carry the memory and some of the tree's vibration with us to our new home.  Sycamore tree leaves are unusual in that they are quite large.  Some can be almost 10-12" in diameter and they also feel and look quite leathery.  I used sycamore in combination with brightly colored leaves from many different trees.  They all make a beautiful intention or prayer box. 
All you have to do is glue the leaves to the outside of an old shoe box with decoupage glue, as well as pictures and words of your dreams or what is important to you on the inside.  When I made my box it was quite an experience of self discovery as I learned to trust the process of creation.  Make sure you use a box with a top that comes off because otherwise the opening and closing will cause the leaves to crack. It's okay if it doesn't turn out perfect.  That in itself is a message because we're all still getting clear about what exactly it is we want out of life and we're learning what not to do the next time around.
This special box which I will always cherish became imbued with the energy of our sycamore tree and also the ideas and dreams that I hoped to manifest in the world.  As the tree grows and becomes stronger, so too will the dreams contained within your intention box.  It becomes a very powerful source of inspiration as you continuously fill the box with pictures of your dreams both big and small, as well as your prayers and other special items holding symbolism for you.  Open the box periodically to review the items and pictures to see what has come to pass.  Sonia Chocquette talks more in depth about this process in her book, 
Your Heart's Desire: Instructions for Creating the Life you Really Want.
  Creating an intention box is a very creative inward process of manifesting your dreams into reality for it all starts with your ideas and having clarity of vision.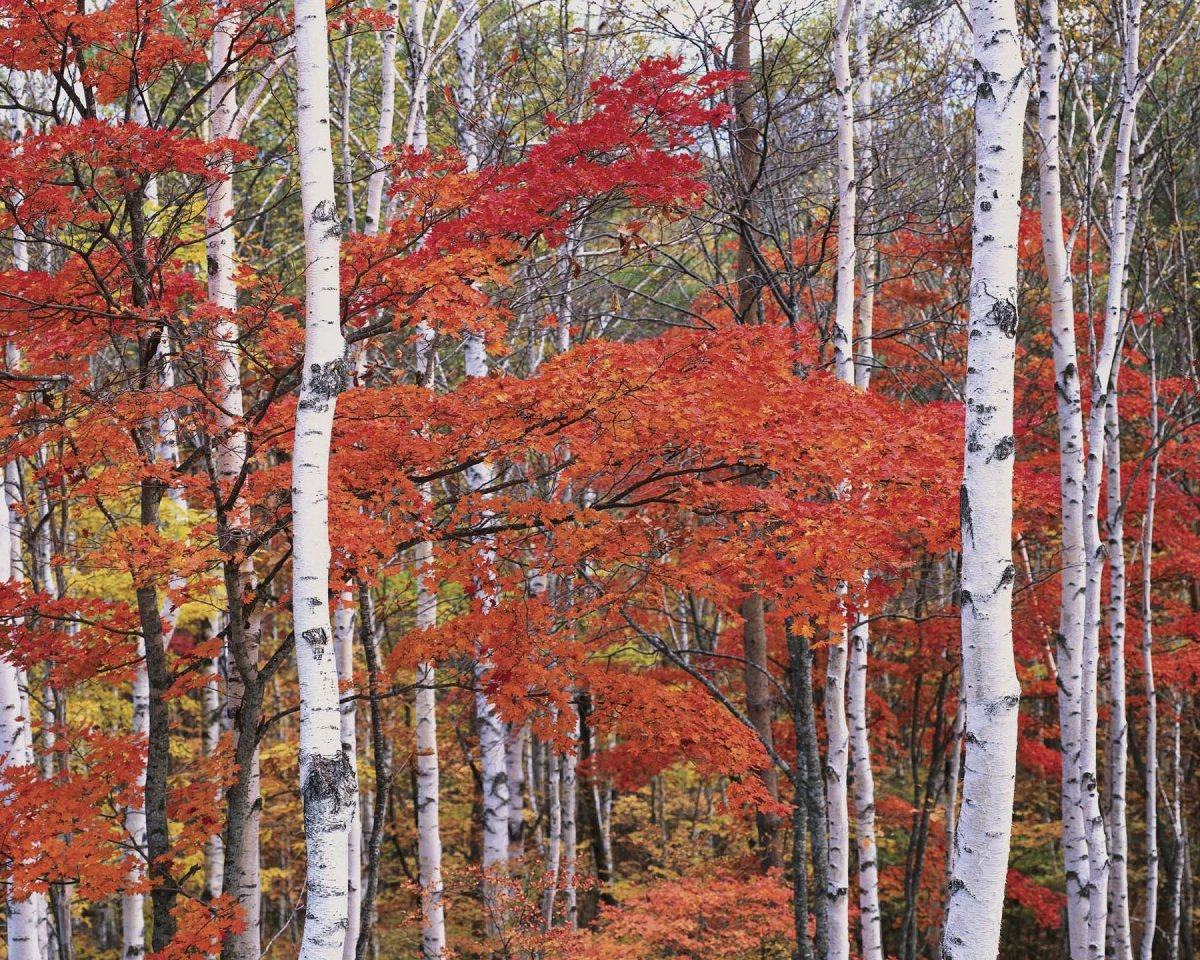 One thing I've learned in this process of focusing your intentions is that things manifest when you least expect it and sometimes in the most unusual ways.  They also occur in
universal or cosmic
time not our time, so be patient and trust.  Everything always happens at it's appropriate time.  And if it doesn't,
"Remember that not getting what you want is sometimes a wonderful stroke of luck." -- The Dalai Lama
Equinox Blessings!
Copyright 2011 Awen Environments/Clarissa Harison.
/