Shopping Cart
Your Cart is Empty
There was an error with PayPal
Click here to try again
Thank you for your business!
You should be receiving an order confirmation from Paypal shortly.
Exit Shopping Cart
inspirational living arts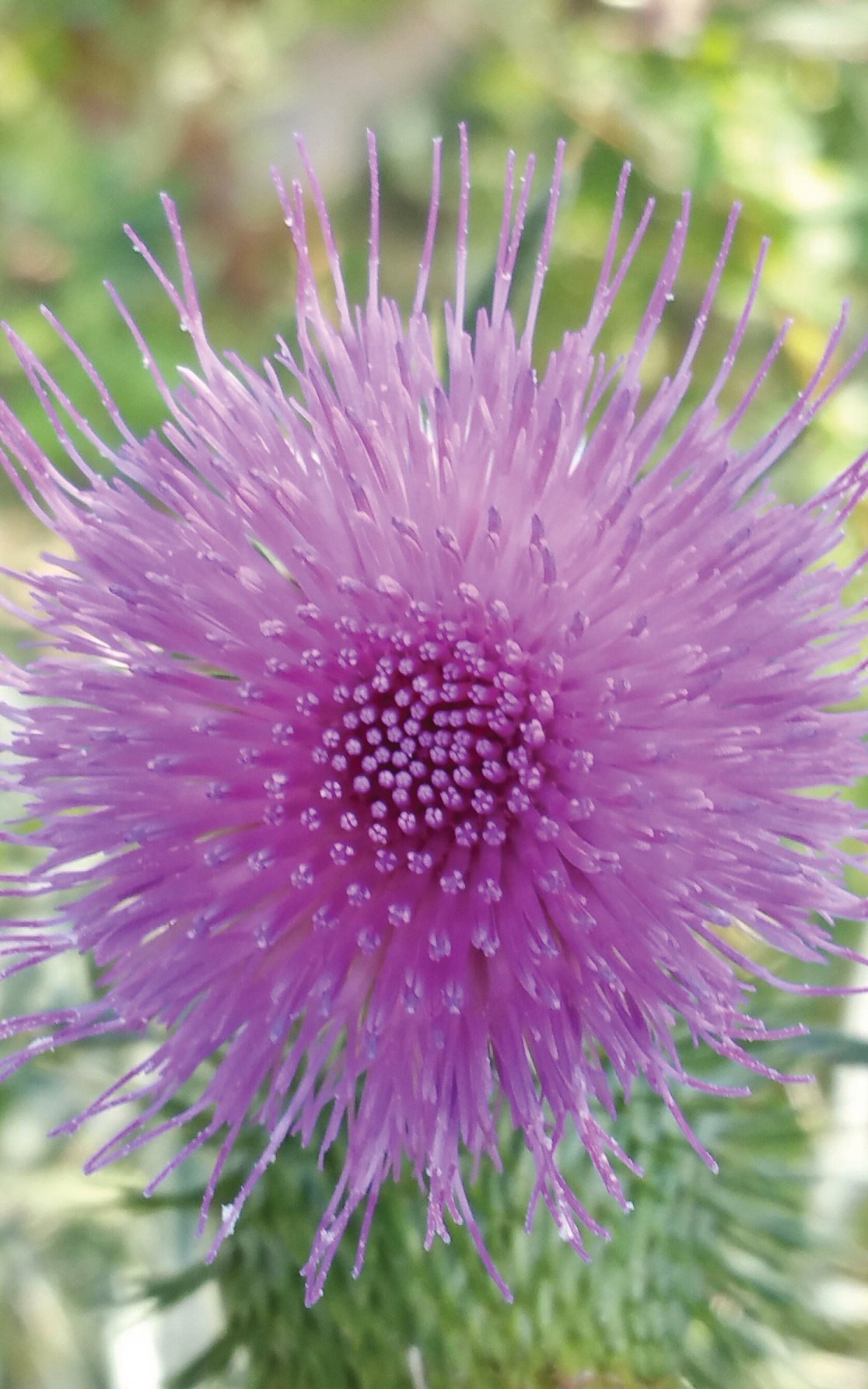 For a long time time I have been contemplating how I would integrate my lifelong skills with my many passions in life. I am now happy to announce the creation of my new site which is a culmination of my lifelong pursuits and the direction I wish for my work to take. 
While I love design and being creative, I love being out in nature as well and helping this planet to evolve into a higher state of being. My new site is a collection of offerings of products and services that I feel accurately reflect the body of knowledge and experience that I hold, as well as the direction I wish to take with my life and my business.
Reawakening the Spirit is about the shift in paradigm that is currently taking place on this planet. In order for new systems to be put into place, the old ones need to be dismantled. You cannot build the new on top of the old by continuing old patterns that do not work. You have to eliminate that which does not serve you before you can create anew. When you live more authentically, you feel the flow of the universe and harmony abounds. Everything becomes easier and the obstacles disappear. You become healthier, more vibrant and the energy you put out into the universe is magnetic to new opportunities. In order for this planet to evolve, we all need to step up and live more authentically by following our heart and intuition. We all need to remember who we are and why we came here.
It is my intention to assist you in fulfilling your authentic path via my offerings, my continued blogging and my photography. I will be teaching new workshops in the areas of dream interpretation, shamanic journeying and embracing your authentic self, as well as offering a variety of products such as space clearing tools to harmonize your space, vibrational essences and herbal teas and tinctures to help support your own personal transition.
When we stay in a place of gratitude and focus on beauty and balance, we envision a new future. Often this means reducing stress, taking more time for ourselves and living more slowly and authentically. When we live intentionally rather than being a victim, we create a new future for ourselves. 
My new site will give you a more intimate view of my work and how I am contributing to this planetary transformation that is currently taking place. Please come join me in
Reawakening your Spirit.
Bountiful Blessings!
2017 Copyright Awen Environments/Clarissa Harison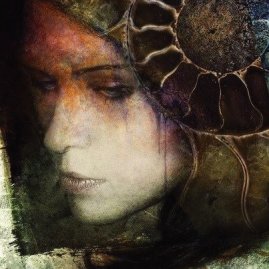 It has been many months since I have written due to a deep journey of spiritual and physical transformation I have been on healing my body and the remnants of ancestral trauma hidden within my DNA and also my psyche. This journey has lead me to study with various shamanic teachers, work further in my gardens and focus on my dreamwork, while seriously deepening my relationship with Nature. I thought that I had gotten as far as I could go until I lost my health due to the stress in my life, the toxins within in my environment and perhaps even the result of my trip to Peru. I thought that by eliminating some of this stress and detoxing via herbs, I would recover my health, but in fact my condition worsened until I was forced to dig even deeper.
When you are on a spiritual path, truthfully the learning never ends because we are all walking this Earth seeking to learn what we have forgotten. We have forgotten what we once knew, the wisdom of the natural world. It is only through our reconnection or reawakening to our true selves that we can walk our true path and embrace our destinies. As long as you suppress your deep, inner passions, are untrue to your heart and do not live in alignment with your inner guidance, you will not find true happiness or balance within your life. 
I had to find this out the hard way when my body no longer responded in the way it always had. I had always taken my health and my physical strength for granted, however suddenly chronic fatigue, pain and inflammation in my body brought on by the stress of not living my truth fully, was coming back to haunt me. My body begged me to wake up. The answer came through in my dreams, in my waking life and in my physical cells which were screaming loud and clear that I was not living fully in alignment with my highest truth. Despite the help of various alternative practitioners, I continued to make only minimal progress and would often rebound afterwards which left me extremely frustrated despite my belief in the methods I pursued.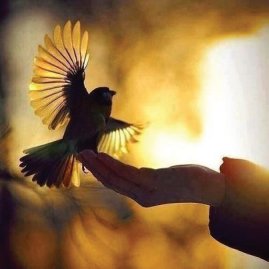 By listening to my dreams, the constant signs within Nature and by facing my fears one by one, I was able to heal myself slowly, very slowly. It has been an arduous journey over the past 10 months filled with anxious moments, fear and moments of self doubt. During these moments of deep, inner searching, it was always Nature that did not fail me. This autumn I was finally able to restore much of my energy via my dreamwork and the introduction of wild mushrooms into my diet. The mushrooms
actually found me
and it was incredibly empowering to begin foraging and creating new meals to heal my body. I knew I was about to delve deeply into another level of understanding of the natural, miraculous world we live in where all that we need is there for us, if only we remember and use this ancient knowledge.
As a first generation American, I was born into a culture that associated darkness and fear with the realm of the mushrooms although this knowledge still remains in some areas such as Europe, Asia and Siberia. Today mushrooms are just something we may occasionally buy at the grocery store and most of these mushrooms do not have nearly the properties that wild, medicinal mushrooms have in nature. However, incredible breakthroughs are currently being made into the healing powers of mushrooms both for the human body and also in terms of bioremediation for our planet through the healing of soil, as well as providing many forms of resources in a sustainable manner. 
As much as I was fascinated by the fungi world for longer than I could remember, I had never found anyone that could teach me this ancient wisdom so they remained relatively unknown to me-- a deep mystery within my psyche. That was, until the mushrooms came to teach me themselves... This autumn the mushrooms caught my attention via my own property as well as a nearby park. They screamed loud and clear that I needed to access this ancient wisdom within me.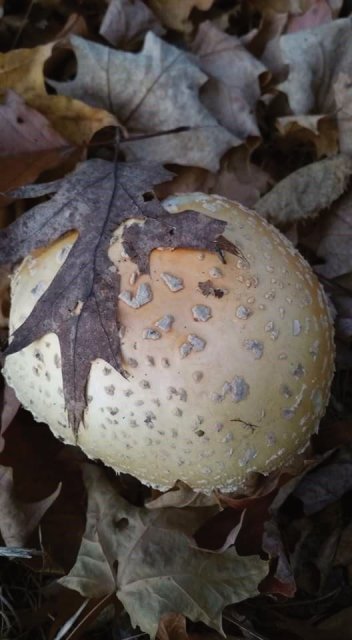 Gradually with the help of books, an online forum and trusting my own inner guidance, I began to overcome my fears and heal my body. It seemed the more I went off the beaten trail in the wooded areas I searched, the more I would find another mushroom that gradually healed my nervous system and the inflammation within my body. It was a test of faith of the deepest proportions, but one that was richly rewarding as I accessed ancient memories of my ancestors who once knew the healing powers of the mushroom realm. I am certain that my Russian/Ukrainian grandparents knew this wisdom. 
(Note: Photo to the left is of Amanita Muscari var. Guessowii which is not edible but poisonous/ hallucinogenic though it is believed to have healing properties in certain shamanic traditions.)
And so I continue deepening my connection to this misunderstood realm that is available to all of us, as well as the deep healing available through the plant world and all of Nature. As a result of my experiences and tracking my dreams for more than 20 years, I have decided to teach a new workshop "Introduction to Dream Interpretation: Finding the Guidance Within" at Ceier Chiropractic and Holistic in Elma, NY beginning January 2017. Please see my 'Green Inspirations' page for further information.
Blessings of Abundance and Joy this Holiday Season!
2016 Copyright Awen Environments/Clarissa Harison.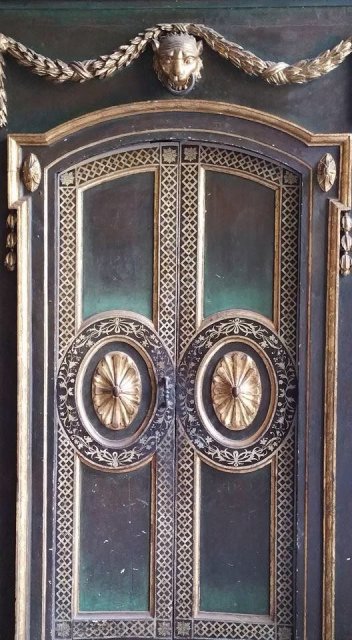 My recent pilgrimage to Peru will always remain in my heart for the wide range of experiences I had and the way it touched my emotions in so many ways. I know that every country that I have traveled to has in some way retrieved a piece of my soul, some long lost memory of another lifetime. Peru was no exception. 
It was an arduous journey both physically and emotionally. It was also an overly ambitious trip with too many places planned in too short a time. I do not travel well due to motion sickness and sensitivity, so the altitude, winding mountain roads and extremes of climate also wreaked havoc on my body.
In looking back, however, I realize that my pilgrimage was perfect for me at this time and despite the physical challenges, it had a profound impact on my life though it took me weeks to integrate my experiences into my present life. Part of the journey was about going back into the past-- overcoming old patterns and fears, old ways of being and most likely other memories and lifetimes in this country that I needed to heal.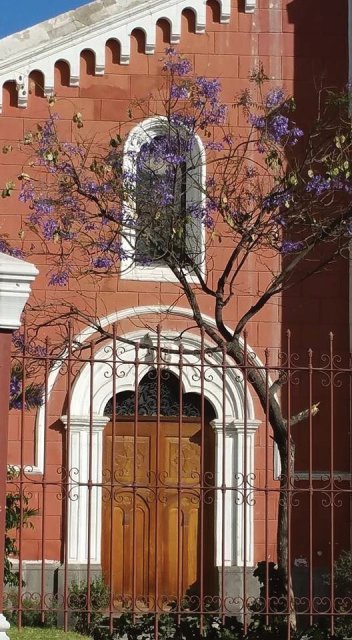 Another part was about focusing my intention, embarking on the unknown and planning my future. It was about opening new doors to new opportunities to create a life of balance and focusing on that which is most important in my life right now. My trip to Peru was about embracing the beauty and joy of new experiences and living in the moment without knowing what tomorrow would bring. The vibrant and rich colors touched me in a deep way.
While I visited many well known sacred sites that most tourists frequent like Machu Picchu and Sascayhuaman to name a few, I was also drawn to the energy of the city architecture, marketplaces and street vendors, as well as little known destinations that mostly only the locals knew about such as the healing waters of La Banda and the sacred site of Orcona both near Nasca. 
In truth I found the Divine in everyday moments not only in the remote landscapes of Nature, but also in the cities of Lima, Cusco and Nasca as I connected to the richness of these places and their underlying energetic blueprints in time. Those special moments were found in a meal that I shared, an unexpected conversation I had, a massage that revitalized me, as well as tumbled cathedral ruins I visited and rummaged through feeling the sense of loss of faith and connection within the local community.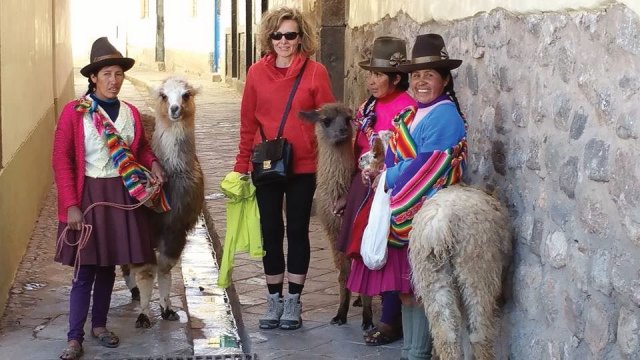 The numerous private moments at sacred sites touched my heart. The breathtaking experiences of viewing such incredible natural landscapes as the energetic portal of Aramu Muro near lake Titicaca invigorated me and heightened my spiritual awareness combined with moments of reflection in the most unexpected of places. The local people, guides and animals often touched my heart for a wide variety of reasons.
In truth, my journey was very unlike what I had anticipated. My intention had been to find more answers to questions I had been asking myself for quite some time, however, I came back to the US with more questions and a profound sense of wondering what in fact was I supposed to be doing now in my life? How could I create more meaning? How could I live more in alignment with my life's purpose and this planet? These were all things I continued to reflect upon and still hadn't found the answers to in Peru despite my intense efforts on this journey.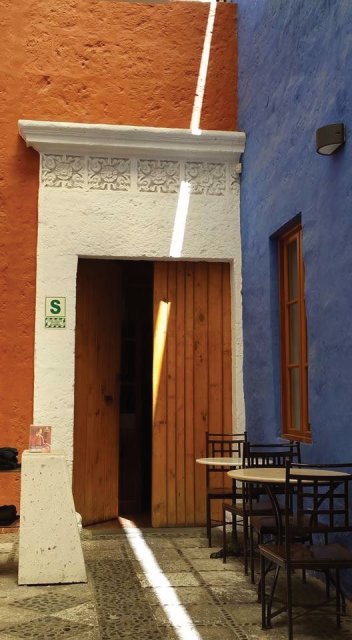 It was my shamanic work that enabled me to answer many of these questions upon my return or at least move me in the direction of greater clarity in the following days and weeks. It gave me the discipline to continue when all I wanted to do was return to Peru to immerse myself further in the richness of these sacred landscapes and find the answers to many of life's puzzling questions. I knew that greater meaning in my life was somehow linked to my experiences in Peru, but I just didn't know how to integrate them completely yet. 
It would take me many weeks before I received answers and a greater clarity began to unfold. My shamanic work enabled me to find the inspiration to continue on my path despite not having all the answers and at times taking leaps of faith into the unknown. It would seem that facing some of my greatest fears would continue to be on my agenda, but my shamanic practices would provide me with the tools that I needed in order to work through them.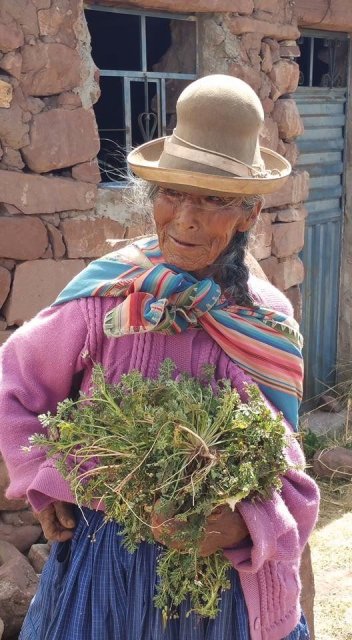 There is something quite interesting about the energy of Peru and it's rich culture and history. While in some ways the poverty and way of life can be shocking and provide you with a new found sense of gratitude for what you do have in your life and the things you often take for granted, the landscape somehow also draws you in and instills a greater love and appreciation of the mystery of the Divine and this planet. It fills you with the overriding energy of the culture and the richness of its sacred traditions and the tremendous attention to detail that can be found everywhere throughout Peru in the architecture, as well as the artesanship and colors. 
The colors and beauty of the local textiles, handcrafted items and works of art will never cease to astound you and touch your body and soul. The marketplace filled with such a variety of offerings and aromas will always stay etched in your mind and the experiences will touch your heart in countless ways. The magnificent architecture of cities like Cusco, Lima and Arequipa remind you of the splendor of the history and traditions of Spanish culture blended with the Peruvian's unique connection to this sacred land and the traditions of the Incan civilizations and their mysterious ways. There is an underlying energy to this land that can only be experienced, not written about. I know that I will be going back eventually to delve into this further, as my soul still needs answers.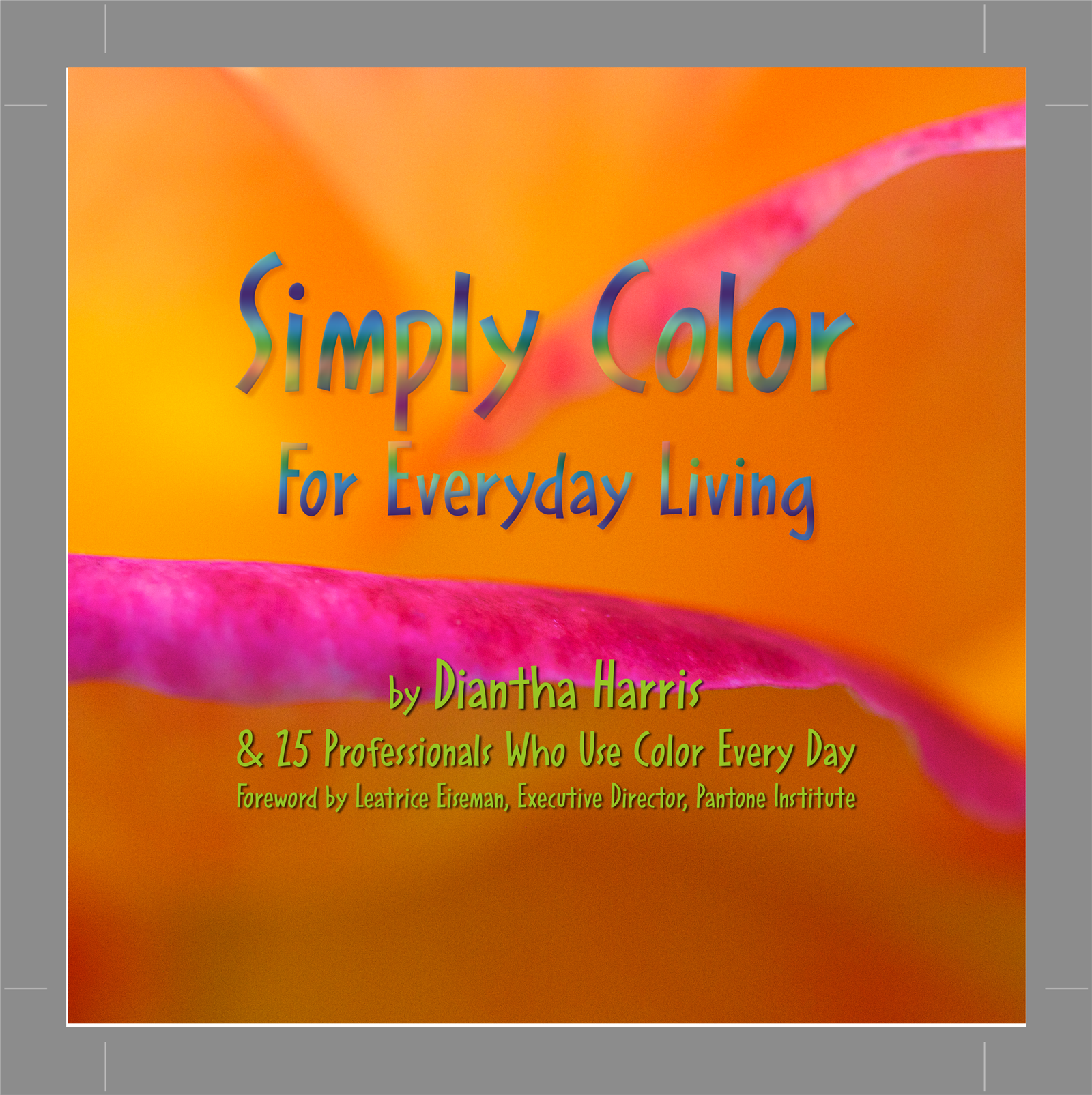 Interestingly, the new book
"Simply Color for Everyday Living"
was released shortly after my return from Peru. This book by Diantha Harris features collaborations from 25 writers including myself in a beautiful compilation of stories and photographs discussing the healing and energizing attributes of color in our everyday life. For me the publication of this book is a welcome tribute to my recent pilgrimage and my life's journey with the energy of color.
My chapter entitled "An Ally in Transformation: the Color Yellow" discuses the difficult moments of my mother's last months of life, as well as a spiritual journey to the island of Cozumel, Mexico with my son and how working with yellow was woven into these experiences. This book beautifully expresses many of the rich colors I experienced both in Mexico and while in Peru-- a timely coincidence? I think not-- more likely a Divine synchronicity...
Blessings of Color in your life!
Copyright 2015 Awen Environments/Clarissa Harison.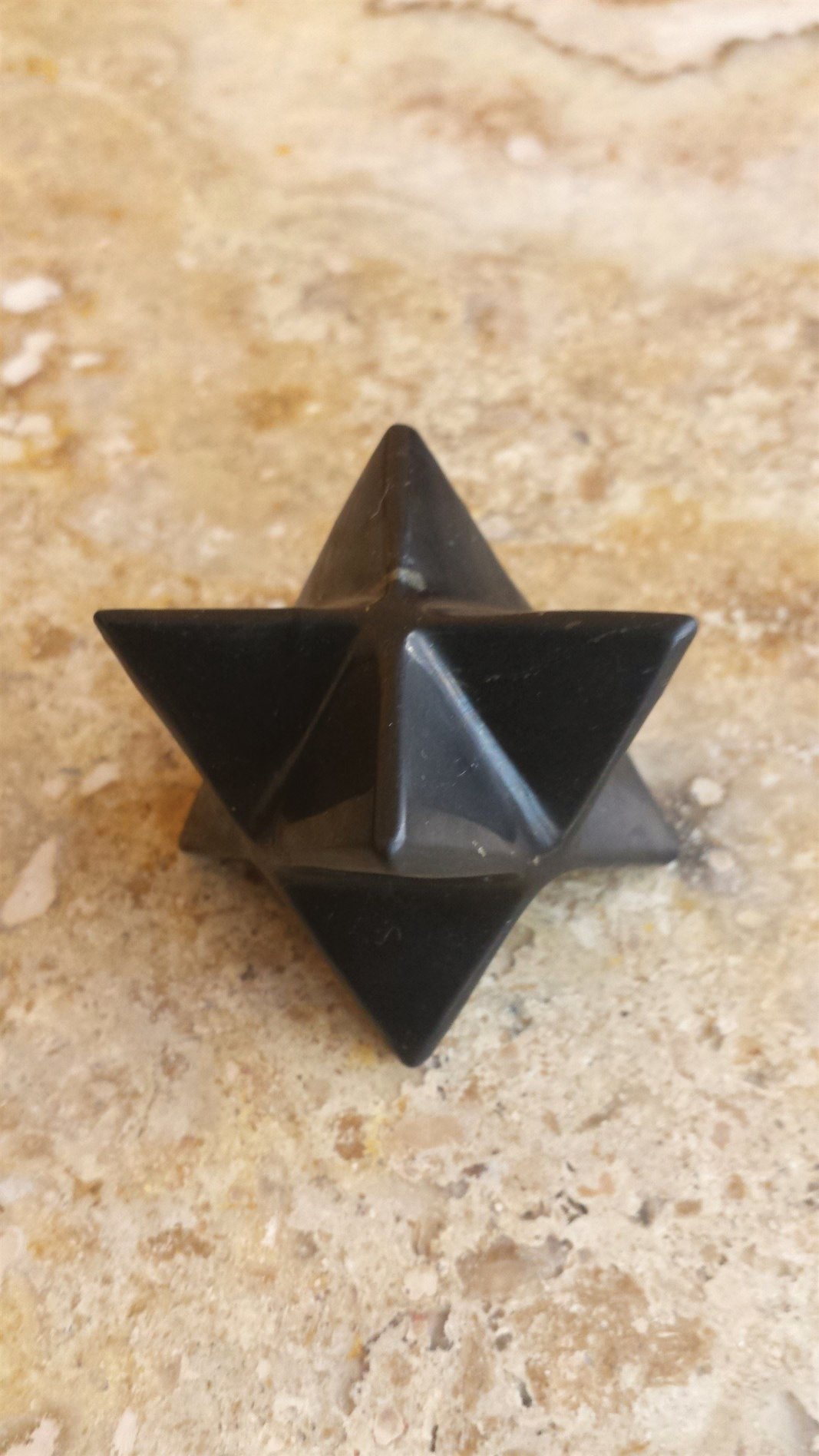 I've been using the Russian mineral Shungite for almost a year now and felt it was time to share my experiences. I am reluctant to write about anything until I've had personal experience so I felt now was a good time to do so after many months of seeing how it has affected me and everyone in my home including my pets. I have continued to order more pieces in a variety of forms to help harmonize and balance the challenging energies in my home and also to improve my health and energy level. 
Given that I am extremely sensitive to all things in my environment, having this stone around me has greatly increased my energy level and eliminated many problems I was having with fatigue and constant migraines due to stress from varying sources. Despite the fact I live a pretty healthy lifestyle and know alot about earth energies and alternative healing modalities, I could not seem to determine what was causing my exhaustion and contributing to the health issues of my son and our animals until I began reading more about Shungite and realizing what the cause might be and that a solution did exist.
I originally purchased three pieces of this stone last summer knowing very little about its properties and I instinctively felt it necessary to carry it with me everywhere I went. Gradually I began doing more research on Shungite. What I found out intrigued me and I eventually purchased different forms of Shungite and larger pieces for my home in order to begin working with it from a geomancy perspective, as well as to purify my water and food. I wanted to see if my experiences were similar to what had been written and seemed to be well documented and researched.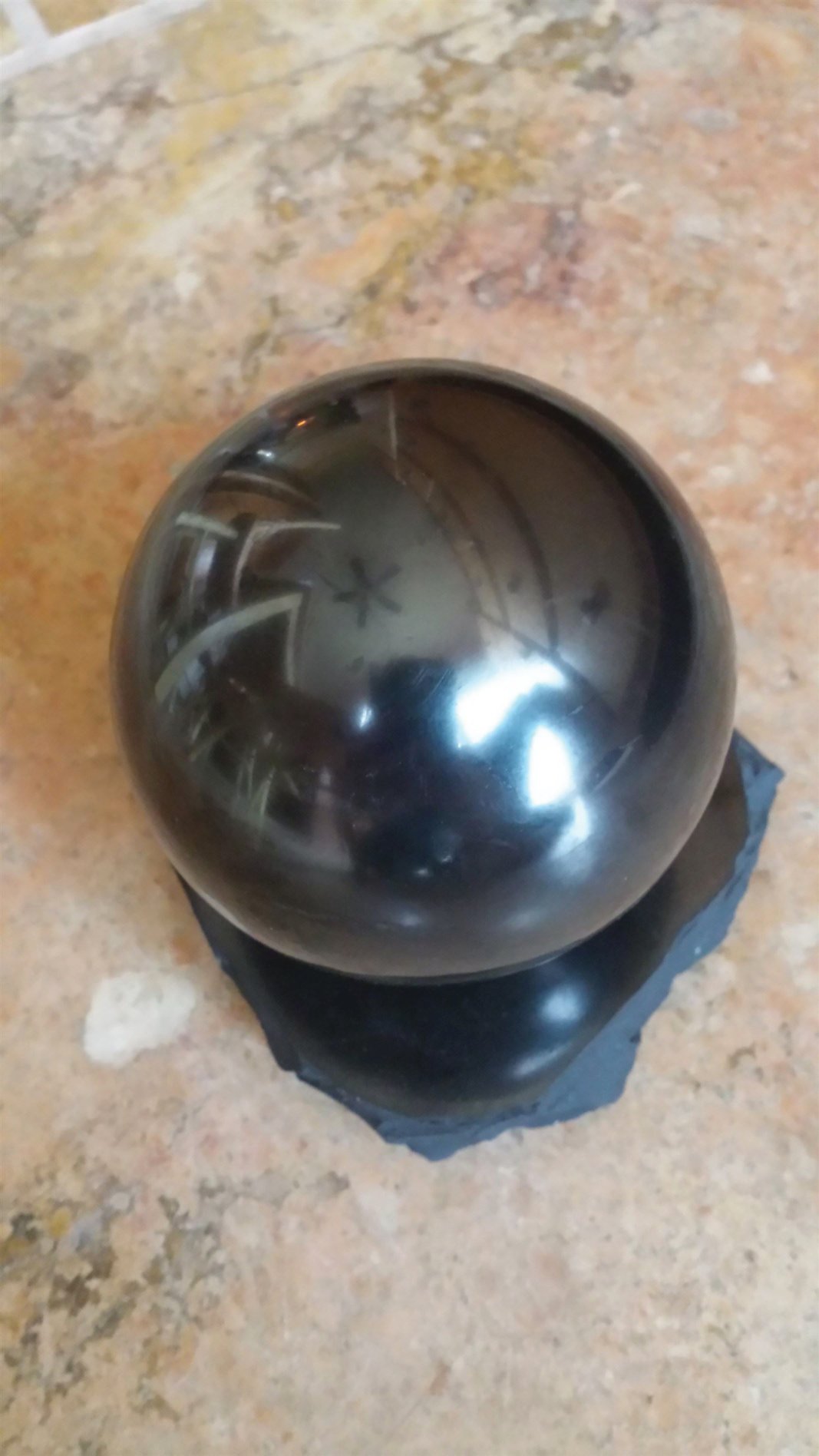 Though relatively little is known about this stone in the US, the Russians have known about the healing properties of Shungite for centuries in the town of Karelia, the only place on earth where this healing mineral is found. Peter the Great of Russia was said to have ordered his soldiers to each carry a piece of Shungite with them into battle in order to purify their water. This mineral, which was formed billions of years ago is formed from varying amounts of organic compounds. What's unusual about this stone is that it contains
fullerenes
which were named after Buckminster Fuller who designed the
geodesic dome
 which is a spherical geometric structure of circles. These fullerenes which may have originated in the cosmos, have bioenergetic properties capable of healing and protecting the human body and all life forms. 
Written records of Shungite go back centuries from various rulers and nobles of Russia who knew of the healing powers of this powerful stone often referring to the pure spring water that sprang forth from the the natural Shungite stone found in the landscape of Karelia. The Russians have since spent many years doing research on the powerful healing and protective influence of Shungite in the areas of water purification, illness and protection against harmful rays such as cell phone radiation and harmful energies such as geopathic stress emanating from the earth. They have found the fullerenes in Shungite work both at a cellular and whole human body level to restore balance and well being. Shungite has repeatedly been proven to protect human life as well as restore health to those with a wide range of illnesses, many which now stem from our modern day life. 
Since learning of this stone, I have used Shungite in a wide variety of ways. I now have a small disk for my cell phone to neutralize the harmful rays and I've noticed that my phone no longer heats up or gives me headaches when I talk too long. I also have a large pyramid placed in strategic points in my home to neutralize the entrance of electricity into my home, as well as areas of geopathic stress which I am aware of. Because constant exposure to electricity can not only interfere with our sleep patterns, but also create damage to our immune systems over long term exposure, Shungite helps to neutralize these harmful rays and enable you to sleep better and allow your body a healthy environment to recover from stress. I have also been wearing a Shungite pendant which helps my own energetic field to remain balanced despite whatever toxic energies I may encounter in my daily activities. I now use Shungite pieces to purify my water on a daily basis and a plate to neutralize and restore the natural, healthy qualities of food including neutralizing GMOs.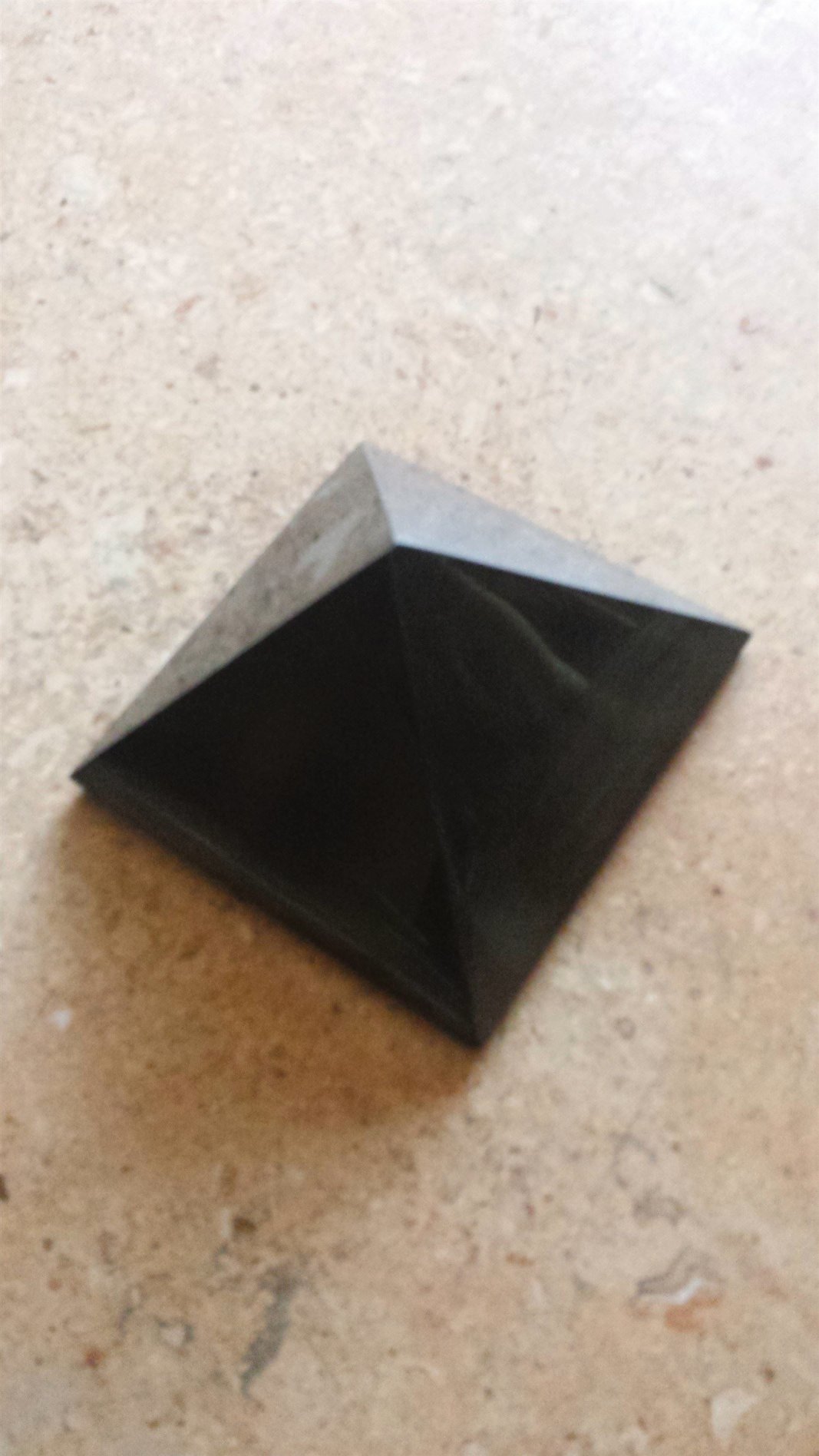 The change in my energy level and the restoration of health of my son and my animals has been very noticeable. I no longer have the constant migraines which plagued me and I believe were caused by all the unwanted emanations traveling through my home resulting from living in a highly populated suburban area. If you live in a highly populated urban or suburban area you are constantly being bombarded on a daily basis from electricity and WIFI reception all around you, not to mention toxic chemicals emanating from neighboring properties which also affect the well being of the land that you live upon. The pyramids are best to neutralize geopathic stress areas and electricity entrance points into your home and the round orbs are best used for sleeping or meditation areas.
Imbalances of land energies due to redirected water, fault lines or toxins held in the earth can also be a leading cause of illness, depression, fatigue and unhealthy vegetation on the land. When the land is not well, animals will be susceptible to a wide range of health problems including cancer, thyroid imbalances and many other illnesses, as well as being plagued by insect infestations such as fleas. A normal, healthy animal is capable of fending off fleas and other parasites because its immune system naturally repels these pests but when the land is unbalanced or bombarded by toxic rays, they cannot. By drinking Shungite infused water and having this stone in your home, the natural strength of your animals' immune systems will be restored over time by combining this with a healthy diet and other life supporting habits.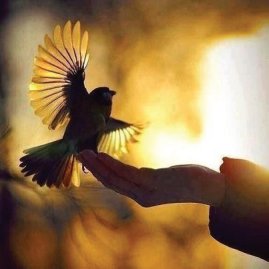 If you would like to restore health and well being to your life, Shungite can be ordered directly from the mine in Karelia, Russia at very reasonable prices and delivery only take a few weeks depending on your location. Please contact Anastasia at
www.store.shungite.com
 and if you mention "Clarissa" in the coupon code, you will receive a free circle pendant with your order. A wide range of products are available and their customer service is great. 
Blessings of Health and Vitality!
2015 Copyright Awen Environments/Clarissa Harison.
References:
Martino, Regina, Shungite: Protection, Healing, and Detoxification, Healing Arts Press, 2014.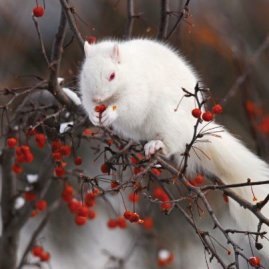 We live in a society that values perfection. It is an unattainable goal that humans have a tendency to strive for and yet it is our definition of perfection that induces stress and anxiety, not the perfection itself. If you look around you there is perfection in every nook and cranny, you merely have to reorient your focus.
I learned this lesson in a quite interesting way recently, but it had been a message that had been staring me in the face for quite some time. Growing up in a family of perfectionists, I was always striving for the unattainable. No accomplishment was ever good enough for long and I placed harsh requirements on myself for not only my physical body and outward appearances, but also my achievements. As time went on I realized that I was no longer my achievements nor my physical being, but a sum total of all my life experiences that had molded me into the person I had become. I think it was my son who taught me the most about myself-- the good and the not so good.
My son broke down all my barriers and made me realize what was important. I was no longer so concerned about my achievements and more about being a caretaker and inspiring my creativity, doing things that nurtured my passions and living life authentically. He also made me look at the not so nice aspects of myself and places that needed healing including criticism directed not only at myself, but at others. Repeatedly I was met with less than perfect circumstances within my life that inspired me to build inner strength, challenge my faith and focus on what was truly important in my life. It was a very humbling experience that made me stronger. The perfect no longer seemed to matter so much. The perfect living space, the perfect gardens, the perfect clothes and physical appearance seemed less and less attainable in my increasingly busy and challenging life. I began to observe and learn from Nature and strive for more balance.
It is going on a year since my mother passed away suddenly of cancer. She was a major perfectionist and so was my father. Though I would imagine they were most hard on themselves for all the challenges the universe had presented them throughout their lives. These high standards were passed on to their children and at times I have seen myself doing the same thing to my son. This past year I have been reviewing my life and trying to come to terms with my home and eliminating or upgrading things in my life that no longer serve me. It has been a continual process of clearing clutter and truly determining what direction I want my life to take. I have also been reviewing many patterns in my life that I no longer wish to continue or that have been replaced with healthier ones. My focus now is to streamline my life, do what I love as much as possible and eventually see more of the world again.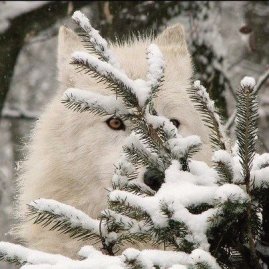 In the midst of all of the changes in my life, my most recent project has been my bedroom. It had become a catch all for a variety of furniture styles and possessions, as well as the location of my altar space where I would set my intentions, prayers for myself and others, as well as a way to relieve my stress from the day's activities. I realized my private space no longer reflected the life I wanted. It was filled with a lot of conflicting energy from the past including my fears, combined with my dreams and intentions for the future. 
So first came the color change. I chose a somewhat unusual mango color which brightened my room from the dark, womb-like earthy, terracotta color it had been previously. In retrospect, the terracotta had been the perfect color for me during a time of transition but not anymore. My new color brought lots of light during dreary winter days. It also made me feel good and that's what mattered in the overall scheme of things, not whether it was the latest trending color.
My previous bedroom set had been acquired second hand and although I was drawn to the style and solid mahogany wood and workmanship, it nevertheless carried the energy of its previous owners to some degree and had acquired damage over the years. It also held my own memories, some of which had been painful at times. We bring our thoughts to our bedroom at the end of the day and so these furnishings now held a past I no longer cared to remember. These bedroom furnishings were not something I had chosen new, but acquired out of necessity during a transition point in my life when I was wanting something new but not sure what that was. They no longer felt in alignment with my life now nor did they support the well being of my body anymore.
Realizing I needed a major change and a different outlook on life, my bedroom became a primary focus at the top of my priority list for change because it was about me and my needs. This bedroom was something I would devote to honoring myself and a new transition in my life from being someone's daughter and mother to a woman of independence, strength and wisdom. I would create a sanctuary for my soul in my bedroom and honor myself for once and the new boundaries I had formed within my life and the lessons I had learned. It was symbolic of a new beginning and perhaps one day it would also inspire a new relationship because my relationship to my self had changed.
So it was interesting when my new bed arrived and I immediately noticed that a piece of the wood in the headboard was 'different' from the rest-- somewhat lighter in color with a more significant graining pattern. There were also insect markings from the cherry tree it had once been. As I settled in with the bed and began living with it, I went through quite a little process of deciding whether I could live with this new piece of furniture. I reached a point where I contacted the furniture store and asked what could be done because I felt this was a design flaw and a poor choice of wood. The manufacturer agreed to replace the bed and arrangements were made, but then one day I really began looking at my new bed and seeing its true beauty with different eyes. I thought about how much I now enjoyed this new bed and how it had already become a new ally that supported me during my sleep bringing the beauty and strength of the cherry tree it once was, into my dream time. That's when I started to have second thoughts.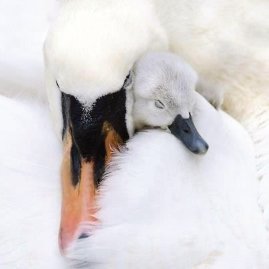 Suddenly one day I realized what the message was in all of this when a friend mentioned that maybe the choice of wood for the bed was meant to be. I realized I had finally 'seen' the perfection in the imperfection before me. This bed and the wood it was made out of was actually perfect. One needed only to see it in a different light as it is with all things. Nature is perfect because it is as it should be. The insect markings would also become very symbolic for me, as I later came to realize. Those of you who know me or have read my stories, will remember that the insect kingdom once taught me a
valuable lesson
about relationships and my anger which I had been putting out into the world. This bed would be a reminder of what I didn't want in my life anymore.
I believe there is a perfection in all creation that goes behind our very comprehension as humans. Every snowflake has a different pattern. Every tree has different DNA and a different shape. We humans are part of Nature and all of creation-- each unique and perfect in our own way. The messages are all out there if you pay attention even to those objects that you bring into your life. I think I'm finally on the way to accepting myself exactly the way I am and... I just love my new bed and the lessons it has taught me.
Blessings of Clarity!
2015 Copyright Awen Environments/Clarissa Harison.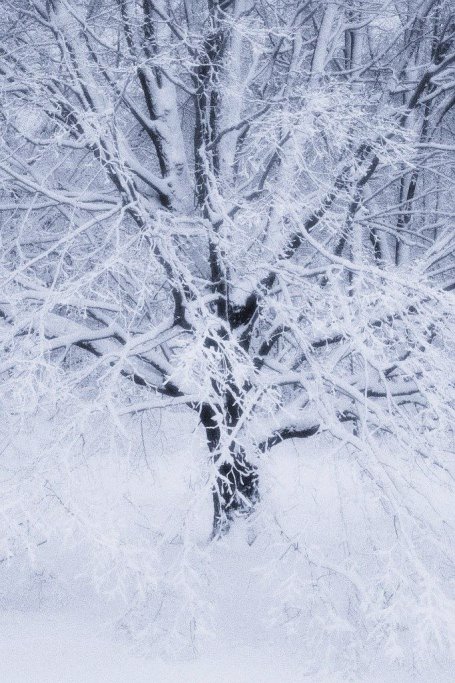 Sometimes animals cross your path and you truly wonder whether their visit was just to help them recover or there's a more profound message in it for you. This story is one such experience. The first week after the 2014 New Year started out with a polar vortex that not only hit this region of WNY very hard, but many areas throughout the country. It's times like those with such extreme frigid temperatures that make you wonder how wild creatures even survive at all, but somehow they seem to manage. Sometimes though, a helping human hand makes all the difference.
The second day of our blizzard had me letting our dogs out and filling bird feeders amidst -6 degrees Fahrenheit and intense winds.  The birds were anxiously waiting for anything that would help them make it through the extreme temperature.  It was the coldest weather I'd experienced in this region in years. We Western New Yorkers are typically pretty tough, being used to this kind of weather and somehow we always seem to make the best out of the situation, but this was intense weather. 
That morning as I moved toward a feeder hung near one of our honey locust trees, I saw a bluejay covered with snow and seemingly lifeless.  His eyes were closed and the only thing that seemed to indicate some life force was the fact one of his feet was tightly clenched into a fist.  Somehow I sensed there might be hope as I scooped him up in my gloved hand and brought him inside. My son was home from school and I told him to warm the bird against his chest in the event he might still be alive.  I went back outside to continue with my morning activities.
When I came back in, my son told me the bluejay was still alive and breathing.  I told him to keep the bird warm until he noticed more life and I gave him a flannel pillowcase to wrap the bird in.  Ordinarily a heating pad is used in wildlife rehabilitation, but I knew in this instance, it was the connection with a living being that this bird needed, even if that being was human and perhaps maybe because he was human.  As I had hoped, my son's warmth and heart intention to bring this bird back from the brink of death, was exactly what this bluejay needed.

After some time, I thought the bird might be ready for some medicine, so I tried giving the homeopathic remedy Aconite in a syringe with some water, but his mouth was tightly clenched shut. Instead I rubbed some Rescue Remedy on his head as the vibration on the skin is often enough to calm an injured animal.  After about a half hour, my son called me from the other room saying the bluejay had put its beak around his finger.  
I knew it was time to give the bird the Aconite it needed to help recover fully from the shock of nearly dying. I'd seen various songbirds and mammals recover quickly from the shock of being hit by a car, after being given Aconite, which is the vibrational imprint of the flower Monkshood.  Aconite is the remedy for shock and works well in extreme cases with wildlife and people. For some reason the medicine of this plant works with the trauma of shock held within the body and acts like a key opening a lock. It can even be used for injuries in the past.
I checked the bluejay and decided he was warm and alert enough to be given some Aconite since his eyes were now open. Because his beak was wrapped around my son's finger, it wasn't difficult to get a syringe in his mouth.  The bluejay swallowed and I knew we just had to wait now.  Again, this is one of those moments when you see the power of homeopathy in full force because you know wild animals don't respond to placebos.  It is unfortunate that those who do not understand homeopathy criticize it as having a placebo effect, because I've seen it work in a variety of situations with wildlife and my son when he was a toddler.  This time, within minutes, the bluejay seemed more vital and looked like he was ready to be transferred to a recovery cage.  It was obvious that continuing to hold him would only invite more stress.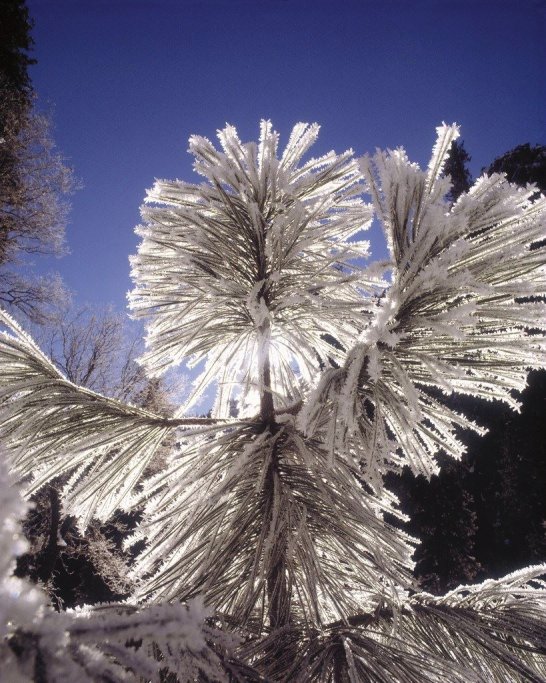 So I transferred the bluejay to his cage and put some sunflower seeds and peanuts in a dish for him, with another dish of water and Rescue Remedy. Several hours later he was already eating and looking like he was ready to continue living the life of an energetic bluejay once again. His recovery had been nothing short of miraculous for us.
Much to our surprise, he even managed to temporarily escape from his cage while putting in more food.  The flight however, quickly tired and stressed him, and at that point it wasn't yet clear whether this was due to a low overall energy or just the stress of our trying to catch him.  It was probably a little of both, but it was obvious he wasn't yet ready for release and the weather was still brutally cold, so release wasn't even an option yet.  My son decided to name the bluejay "Snowflake" although I thought "Blizzard" might have been more appropriate. I gave Snowflake another dose of Aconite and waited another day.
There's a fine line in wildlife rehabilitation between releasing a wild animal too soon before they are ready to be on their own and keeping a wild animal in captivity too long which can also kill them due to stress.  It's always a tough choice for me and many others who help wildlife.  This was no exception, but I waited a few days and I decided to release him exactly 48 hours after I had brought him in from the cold.  Although it was still a cold day, the temperature had increased somewhat and the sun was shining brilliantly.  Snowflake immediately flew to the top of our old maple tree and obviously enjoyed his new found freedom.  I had no doubt in my mind, we had chosen the perfect day for his release.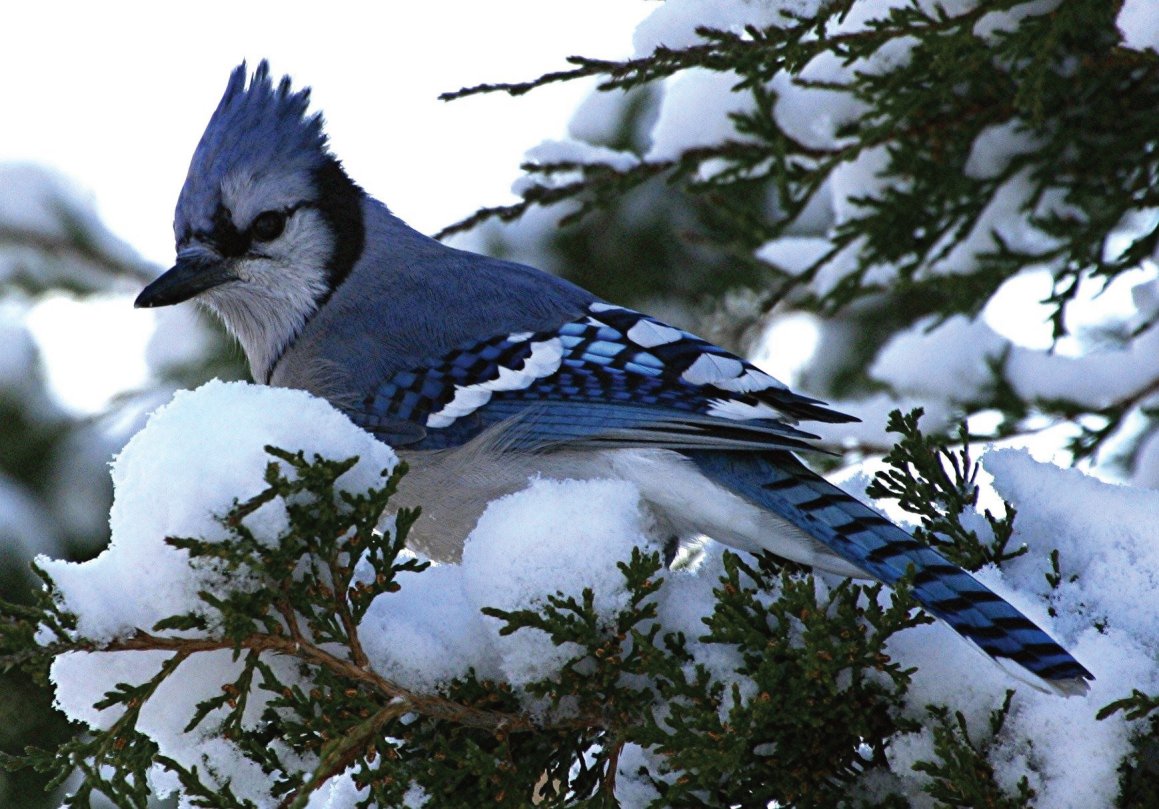 I know that my son will always remember the day we saved a bluejay from the bitter cold during the Blizzard of 2014 and I know I will too.  My son learned that sometimes things aren't always what they appear to be and sometimes, even when things seem hopeless, you might just save someone's life if you try.  I also know that it's not always the outcome that matters, but the intention and the care that we give to someone in need that counts in the overall scheme of things.  Although I know that wild animals die everyday out in Nature, I think it's worth the effort to help a creature in need when they cross your path.
The same day we released the bluejay, I found a tiny Chickadee frozen in the snow not far from our beehive and another bird feeder.  It saddened me that I didn't find this tiny songbird at the right time. Chickadees are one of my favorite songbirds because I love to watch them and admire their high energy, strength and resilience during the coldest of winters. I know I was not meant to find this little one. It was his time to meet the Creator. Two wild birds and one blizzard with two completely different outcomes. Divine timing in life is everything and sometimes... so is seizing the moment.
Blessings of Gratitude!
2014 Copyright Awen Environments/Clarissa Harison.

If you practice homeopathy, there are surely remedies that are your favorites.  I have several, but the one that always helps me with extreme situations is Belladonna.  When I first began my studies in homeopathy, my teacher talked about the pictures of several remedies and one of them was Belladonna. What I always remembered about her lecture was how 
Belladonna,
  because it was made from the vibration of a poisonous, psychotic plant, had the ability to "restore light from darkness."  That picture has always stayed with me over the more than 15 years that I've been using homeopathy. Over and over this concept has presented itself in a variety of interesting ways and I know for that reason this is one of my allies whose capabilities never ceases to amaze me.
Most recently I had an extreme situation that occurred after having my 7 month old shiba inu puppy spayed after being vaccinated with a rabies shot one week prior.  I will never know exactly what caused such an extreme reaction in her behavior, whether it was the combination of the rabies shot with the morphine that was used after surgery, or whether the anesthesia itself caused a shift in her consciousness.  It is possible that all of the things together combined with her sensitivity, caused such an extreme shift in behavior that we thought we'd never have our sweet, fun loving puppy back with us.
Although the rabies vaccination passed without any noticeable problem the week prior, as soon as we picked up Sachiko (Japanese for child of happiness), we noticed she was very lethargic and in a great deal of pain because every time we even touched her, she cried out.  She refused to eat anything but a small treat that evening and even that she eventually threw back up. She slept through the night, probably due to her pain medication, and the following day she raced around as though she was back to normal. It wasn't until evening of the next day that we noticed an unusual change in her behavior. Sachi started to become extremely irritable and began growling at our other dog.  She also began twisting and contorting her body in obvious discomfort.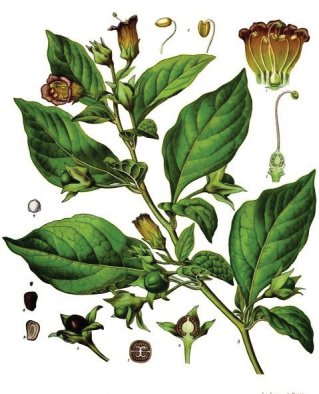 Other extremes have included when my son was a toddler and he developed such a severe headache that he was sobbing and asked me to take his head off because it hurt so much.  Another was when he was in kindergarten and came off the bus one day severely traumatized by an older child who had bullied him.  His mind became delirious as he raved and only Belladonna could comfort him.  In both instances, my son went from either extreme pain or emotional trauma to tranquility and sleep in a matter of minutes.  It's hard to imagine this type of response, if you haven't experienced it yourself.
Repeatedly Belladonna has worked in a variety of ways and situations where perception and/or pain were severe with an extremely sudden onset.  Despite Belladonna being a psychotropic plant in it's original state, the energy pattern held within the homeopathic remedy is able to transform the person or animals from a state of darkness to one of light, clarity and health.  It simply is one of my greatest allies.
Blessings of Health and Clarity!
2013 Copyright Awen Environments/Clarissa Harison.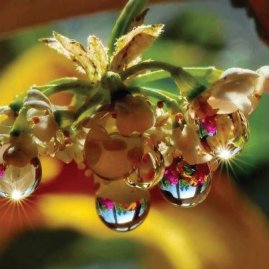 I've been thinking lately about how my interests and my work through out the years went from working inside the home with regard for the energy of space to where my focus is presently, which is outside with the land.  This has been an ongoing process for quite some time, but yesterday when someone from Myanmar found my site using the key words "bee feng shui," I just had to explore this idea and write about it.  I've written on feng shui and I've written about bees, but I've never written about how they relate to one another.  I doubt that many people have made a connection between the two, but there is one and the principles are at what I believe to be the very foundation of our survival here on this planet.  It has been said that humans will not survive on this planet more than four years, if the honeybee should disappear.  That's a scary thought given the honeybee is in tremendous peril at this particular moment in our planet's history.  Whether or not it would be that quick remains to be seen and I hope we never find out, but there's no doubt the loss of our pollinators would change our food supply as we know it, as well as the energy of our natural world.
So how does the honey bee relate to the energy of our homes and spaces?  Although I've loved seeing bees in action for quite some time now, it's been over a year since I began working with them intimately and observing their activities and behaviors as a caretaker of two beehives.  The insect kingdom in general has taught me a great deal about my own personal energy field and now the high energy honeybee has brought me to an even greater understanding of the dynamics of this planet and our own personal spaces.  I truly believe that it is our relationship to all insects that is the key to our survival as a human species.  In actuality, the insects do not need us, we need them and it's time we all changed our attitudes and stopped treating them as insignificant. 
Honeybees and insects in general are all finely tuned to the invisible strands of energetic grids that run through this planet.  You may not be familiar with them or you may choose to deny their existence, but ancient cultures knew about them and managed their societies accordingly.  The Earth has natural and man-made electromagnetic fields that run through the planet and we also have this energy flowing through our bodies.  Rudolph Steiner has discussed the significance of formic acid in his numerous essays on Nature.  Formic acid is the building block of life which connects us to the cosmos, revitalizes the soil and it is something that the insects bring to this planet and maintain.  Ants, wasps and honeybees are among those insects that revitalize an area by creating formic acid, without which we apparently would not be able to exist and it also has a spiritual essence to it according to Steiner.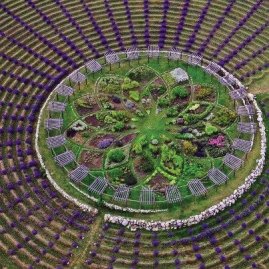 So, by their very nature, these insects are injecting a form of acupuncture or feng shui treatment of the land to enliven it.  They are opening up channels of dead or stagnant energies and allowing the energy to flow on this planet, revitalizing the area with high vibrational frequencies.  Subsequently, this energy will also then flow into the adjacent land and your home.  Those who have been bothered by bees, wasps or ants building colonies inside the structures of their homes, have no doubt experienced other problems related to energy stagnation within their lives, though it's easy to find fault with the insects.  Unfortunately, though their efforts might be noble and instinctive, the insects usually suffer the fate of their own demise when pesticide contractors are brought in who only exacerbate the underlying issue of imbalance of the land and energetic frequency of the home structure.  The owners of these homes never really understand what's going on at a core, energetic level.
Feng shui (wind and water) is about the flow of energy through our homes and through the land.  If this energy becomes stagnant or blocked, disease and disharmony results.  You cannot have a chaotic, stagnant or disease ridden property and not be affected mentally, emotionally and physically.  The two go hand in hand.  Obviously, those people who are drawn to living in cities with high energy frequencies and loads of activity and people, are more subject to a wide variety of influences some of which can be quite chaotic or destructive and yet if the inherent energies of the cities are positive and life enhancing, it can also generate a very positive influence to those who dwell there.  Too high of a vibration is not good and too low of a vibration is not good.  Just being in the country does not necessarily imply a better energy, if the inherent energies of the surrounding land are unbalanced or toxic with negative histories.  In truth, all of the Earth is sacred and even those seemingly negative environments have the potential to be transformed by human thought and behavior with the help of Nature.
The honeybees in particular, because of their work as a community, show us how everything is related.  Their work and very being corresponds to the sacred geometric pattern of the hexagon, a six-sided figure where there is no wasted space.  All is equal.  And so it is on this planet.  In truth, no life form or existence (including rocks, inanimate object or human creation) is insignificant, as it all came from the same source and works as a collective on this planet.  The links cannot be broken because they all work together and even something that seemingly does not have consciousness, originates from some form of energetic force at it's very basic level.  That is why the energy of space is so important because all things affect us at an energetic level-- human interaction, the natural world and the spaces we inhabit.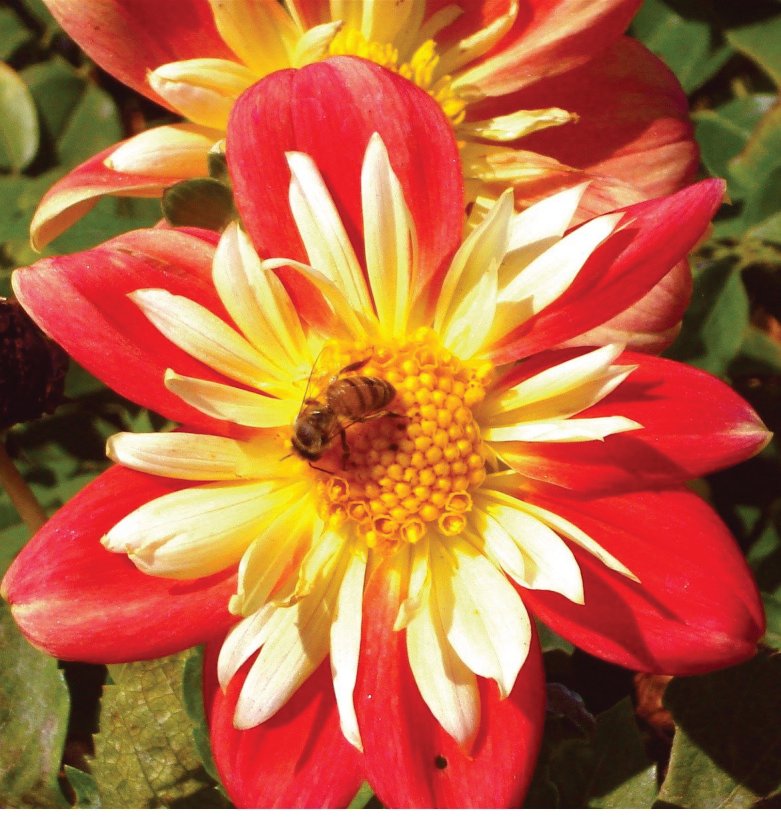 The honeybees teach us how to work toward a common goal and to take something of one form and to transform it into something more beautiful and life enhancing.  The honeybee brings more beauty and nourishment into the world and creates a healing nectar for all life forms, while transforming toxic patterns and behaviors into something positive through their very vibration and activities.  When you work to transform your personal space, you do the same affecting the environment around you.  It's time to restore
the sacred to everyday life
because truly our own spaces and spheres of influence are the only ones we can control or be responsible for.  The rest is subject to the choices and influences of others, the outcome of which has yet to be determined.
Bee the Blessings You Seek!
2013 Copyright Awen Environments/Clarissa Harison.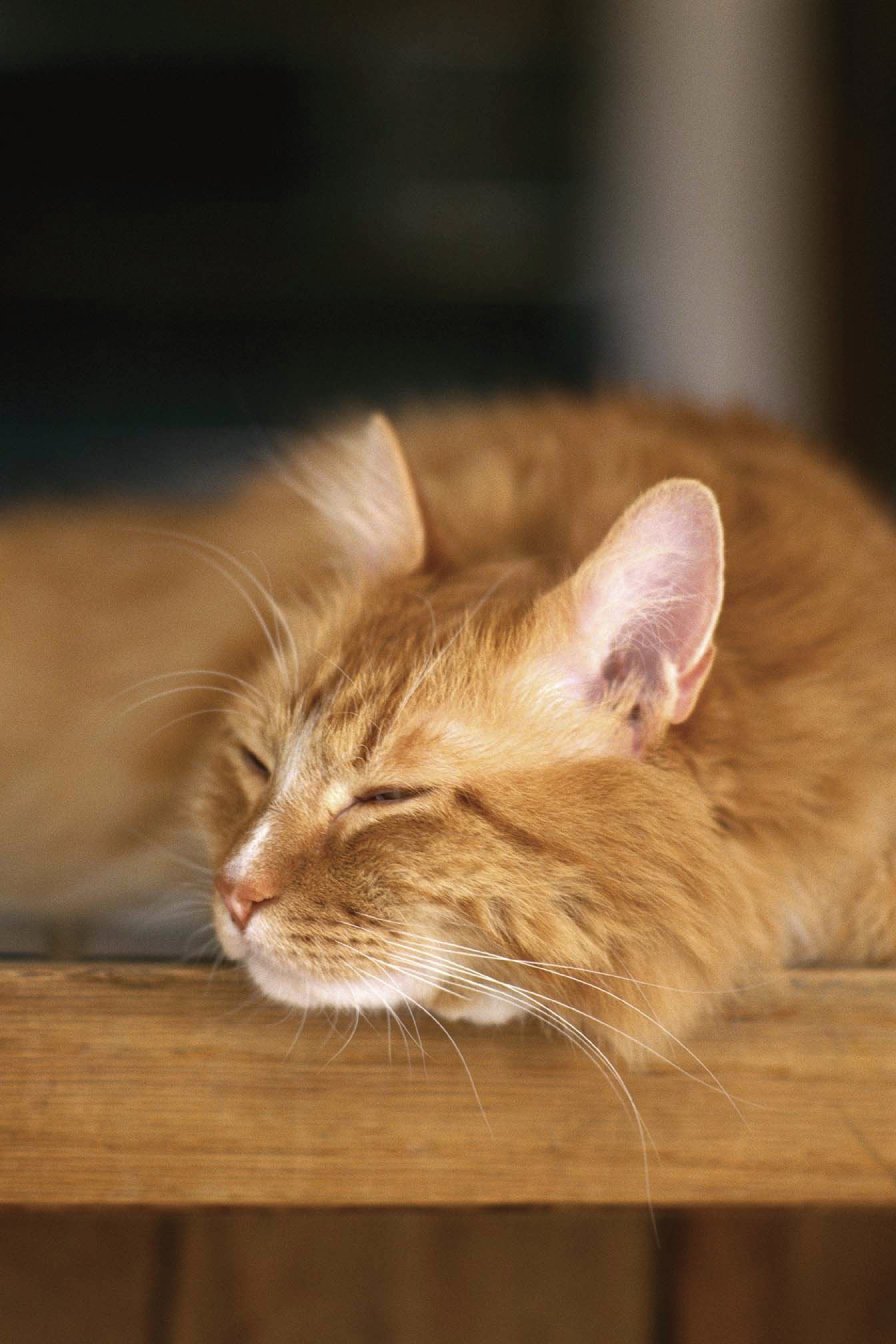 Aslan
  (Turkish for lion) came to me in the Fall of 2008.  He was part of a late litter of kittens that had been born during the  Autumnal Equinox to a feral mother that I had been feeding.  I named him Aslan because he looked like a tiny lion and I wanted him to have a strong name like the character in 
The Chronicles of Narnia
  novels by C.S. Lewis.
I knew that if I didn't trap these feral kittens soon and take them in, they probably wouldn't stand a chance during the harsh winter in Western New York that was forthcoming (click picture to view video on feral cats).   
I had Olivia, Aslan's mother spayed and took in the three kittens which I eventually all neutered through a local program called 
Feral Cat Focus 
 which seeks to help these homeless feral cats.  Their focus is on educating the public as to the problems that unneutered animals can create and provide a solution to controlling the numbers of homeless abandoned cats that create feral colonies.  They also want people to recognize that while some may see these cats as a nuisance, these homeless animals are in fact, providing a service to their local areas by keeping down the rodent populations.  Feral cats should also be treated humanely and not cruelly disposed of.  The key to these overpopulation problems lies with the former irresponsible owners, not with the animals themselves who are merely trying to survive given the circumstances they've been dealt.
I knew the timing of these kittens' birth was significant because the equinoxes are times of balance between light and darkness here on Earth, though it would take me 3 years to find out the message behind Aslan's coming into my life. Despite his name and being feral, Aslan was always more sensitive and on the fragile side.  Because of his soft and particular nature he became very special to me.  He was also incredibly handsome with distinctive slanting eyes that made him look very exotic.  I've noticed this fragile nature quite frequently with the long haired cats.  There must be something in their bloodline that causes them to not be as hardy as other feral cats.  I'm absolutely certain now that Aslan would not have made it through that first winter, had I not taken him in.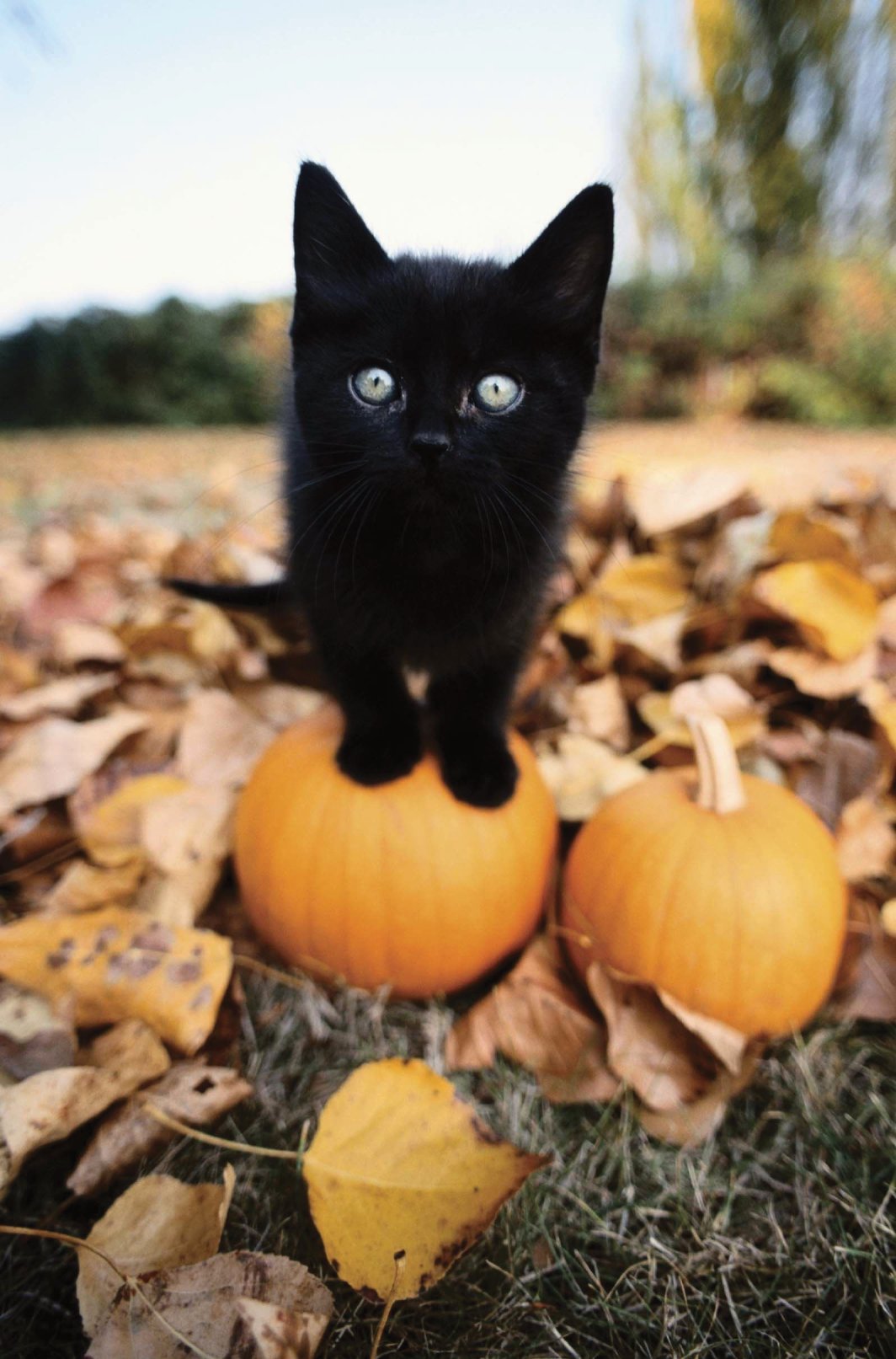 One week after the tragic Zanesville massacre in Ohio and three days after I posted my  
last blog
  in which I made references to C.S. Lewis' character Aslan, my own Aslan collapsed suddenly.  There had been no real warning, except that I'd noticed his disinterest in food a few days before.  A trip to the vet confirmed that Aslan was severely anemic and possibly in the throes of feline leukemia.  I was devastated when the vet told me there was nothing that could be done except start him on a program of corticosteroids. 
Reluctantly I submitted Aslan to one injection, but after reading later about how harmful these treatments can be, I decided to discontinue the medication learning that it could essentially destroy an already weakened immune system.  I knew I was taking a risk, but I felt he would be better off if I discontinued in the beginning, rather than subjecting him to the daily pills only to find his immune system deteriorating as a result.
I've come to realize that conventional medicine's answer to many problems where there don't seem to be solutions, is to use corticosteroids.  They temporarily give a boost to the person or animal's immune system like a jump start and seemingly alleviate problematic symptoms, but in the long run they only further weaken an already compromised body. 
Holistic veterinarian Dr. Pitcairn discusses feline leukemia and other illnesses in his book, 
"Dr. Pitcairn's Complete Guide to Natural Health for Dogs & Cats."
  He proposes improving the diet of your pet and feeding more raw foods including meats and vegetables, along with various nutritional supplements, as well as using 
cell salts
  and homeopathy.  I knew that focusing on Aslan's nutrition was the only way to go which would hopefully strengthen his immune system and help him overcome his illness.
"The greatness of a nation and its moral progress can be judged by the way its animals are treated....I hold that, the more helpless a creature, the more entitled it is to protection by man from the cruelty of man." ---Mahatma Gandhi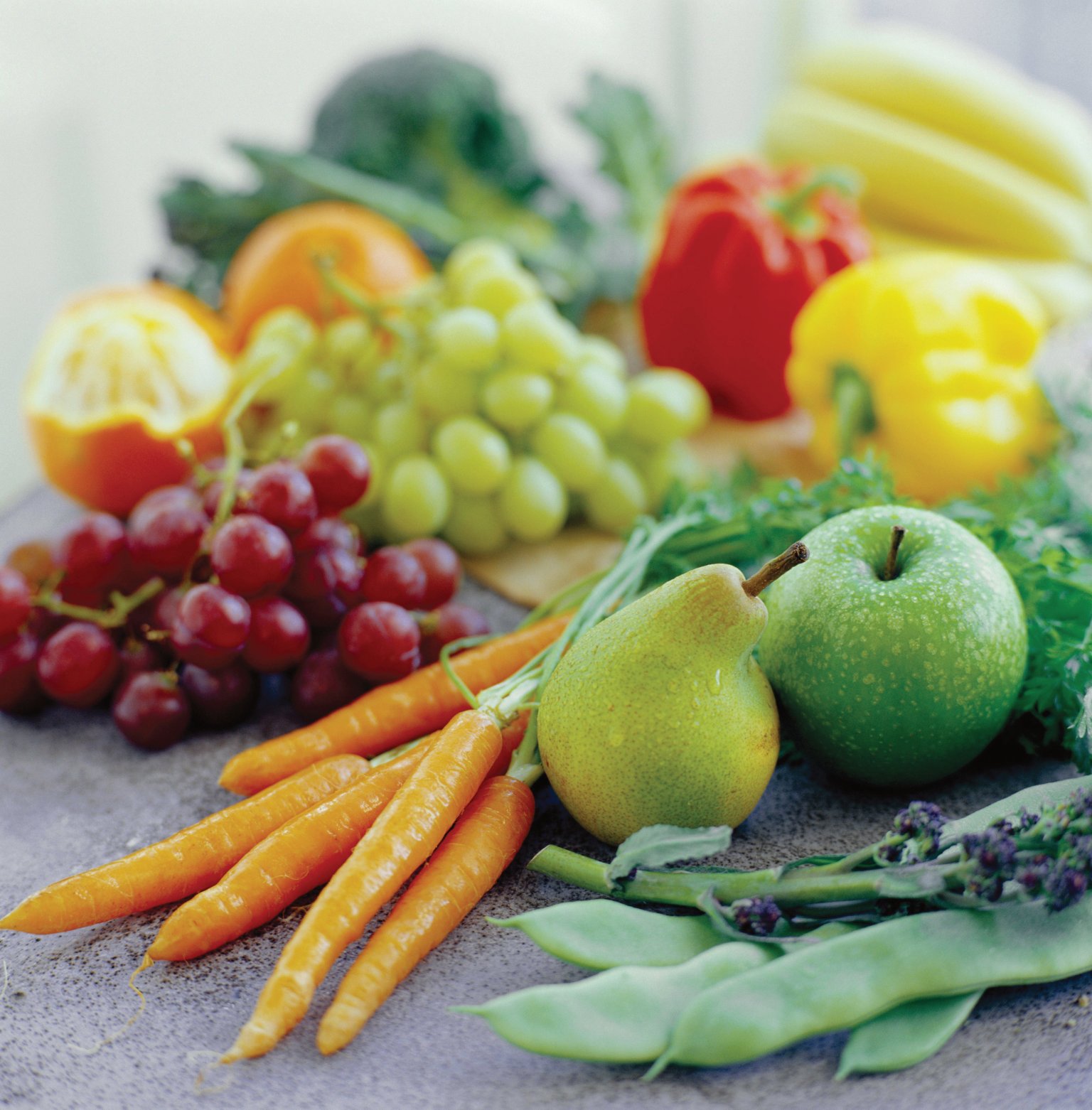 Interestingly, Aslan's collapse coincided with my reading of Jane Goodall's latest book 
"Harvest for Hope"
which discusses the importance of making better choices regarding the foods that we eat in order to improve our own health, help save the planet, as well as support and demand more humane treatment of farm animals.  I knew that this book was no coincidence. 
Many years ago, while attending a retreat at 
Farm Sanctuary
  in Watkins Glen, NY I learned the awful truth about the corporate farm industry.  It's not a pretty sight and it was the reason I became a vegetarian again and have remained so for almost 20 years.  I simply could not eat any more animals that had suffered and endured under deplorable conditions.  The images stayed in my mind. Given what I eventually learned about energy, I came to realize that the consciousness of these abused animals would become my own and I am far too sensitive.  I also knew that all the toxic food (including ground up cattle) that was being fed to farm animals in conjunction with all the antibiotics they were injected with, ultimately was no way to treat my own body.  The same applies to our pets.
"The question is not, 'Can they reason?' nor, 'Can they talk?' but rather, 'Can they suffer?'" ---Jeremy Bentham (philosopher and animal rights activist)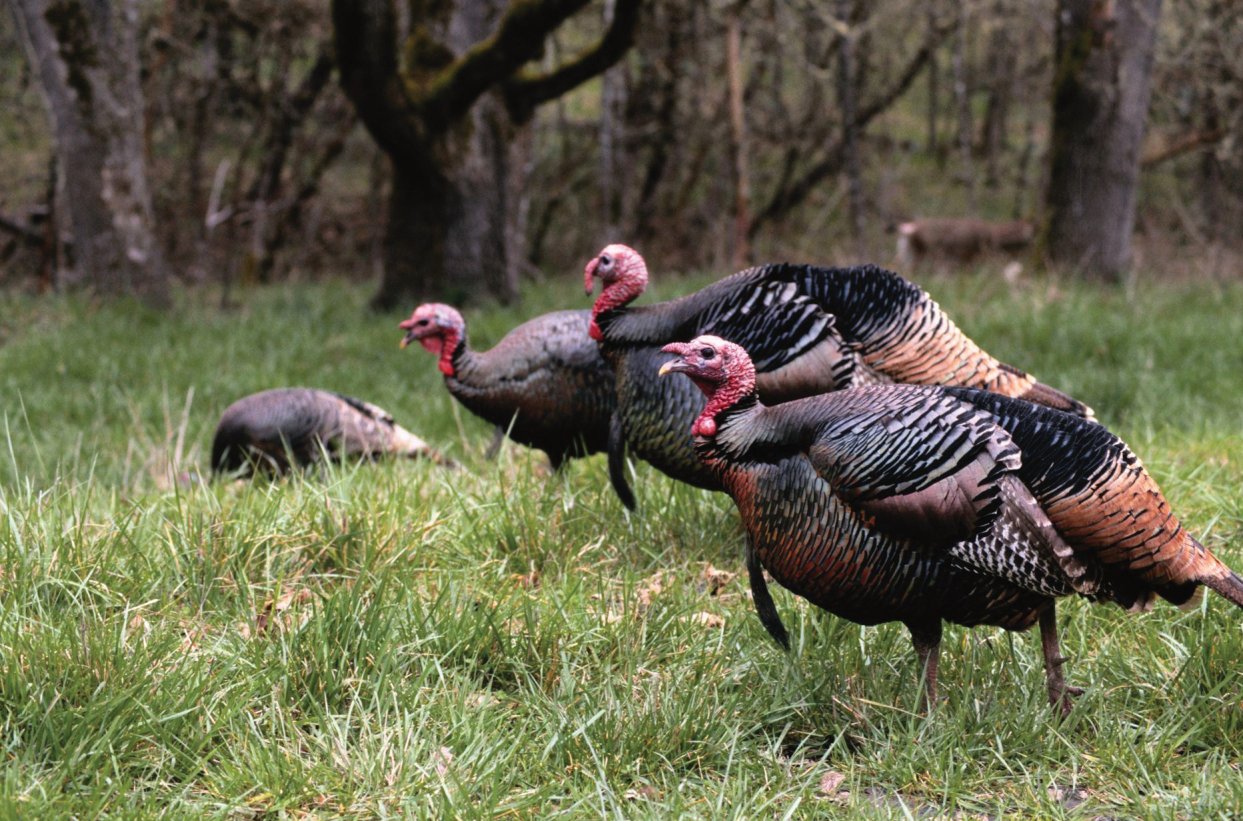 Despite all that I learned so many years ago, I still was astounded at the truth and insights that Jane presented in her book regarding the food industry.  There was so much I had no idea of regarding GMO's and decisions based purely on profit by corporate interests, despite the devastating effects they would have on the human (and animal) population, as well as the destruction of this planet. 
If you read Jane's book, you will see that there are seemingly no limits as to what a corporation will do for the pure sake of profit.  Her book is a huge wake up call for all of us.  If we don't heed her warnings, it may be too late for us all, as life as we know it will cease to exist.  We simply do not have inexhaustible supplies of fresh water and cannot afford to further contaminate this planet with all the chemicals and animal sewage generated from factory farming (click picture above for information regarding your turkey dinner).
While I'm certain that Aslan carried inherited blood deficiencies within his body from the feral colony that he originated from, I'm fairly confident that had he been given a better, more healthy diet, he probably would have lived a much longer life.  Despite all I know about the farm and food industry, due to my financial constraints and the amount of animals I have rescued, I have been unable to provide the highest quality of food that I would like. When your responsibilities are high and you're doing what you can to save the animals that no one wants, you're lucky just to provide them with food and care.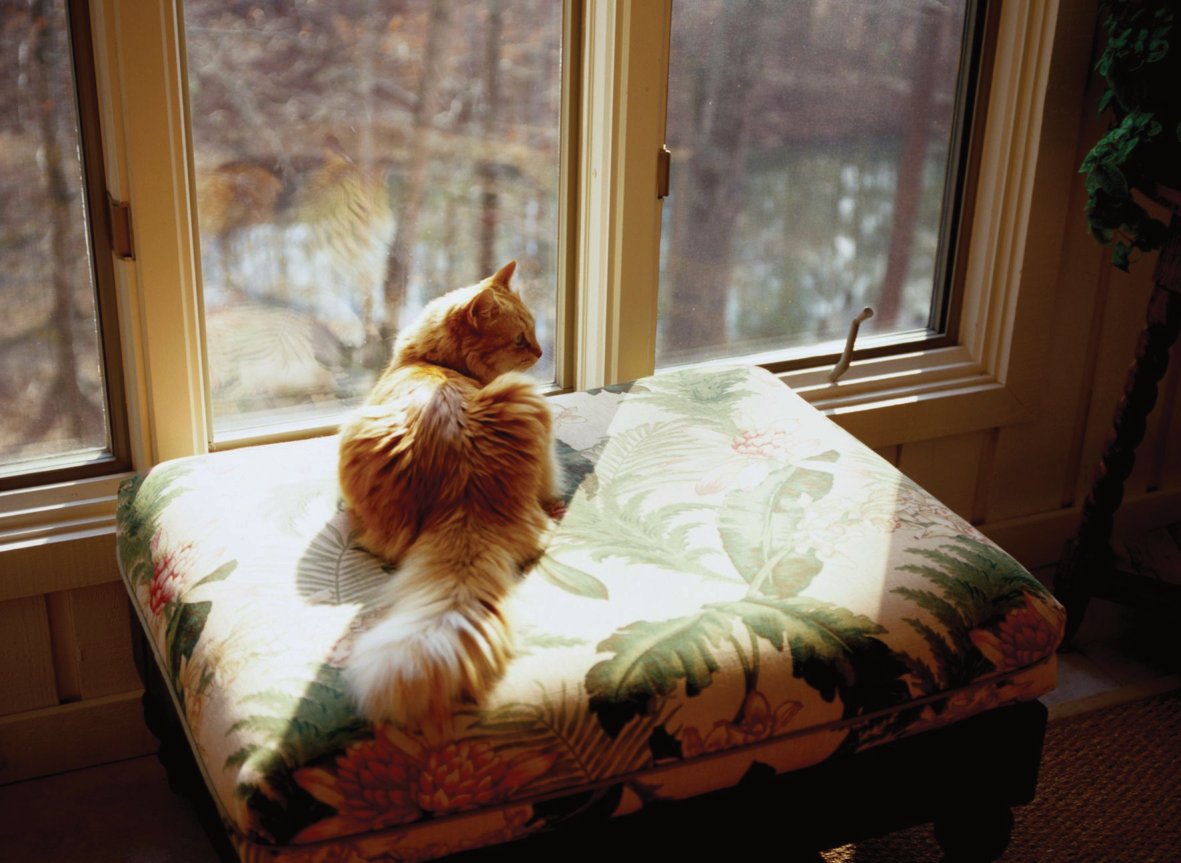 Nevertheless, Aslan's message to me was a strong one and I realized that all the commercial dry foods out there are not the best for our animal's health despite their convenience.  Cats and dogs simply aren't designed to eat dry food.  Most are filled with chemicals and offals from the meat industry from animals that have lived miserable lives.  And that carries forth into the bodies of your pets lowering their immune systems and manifesting the myriad of diseases they are afflicted with today.
Aslan's collapse, Jane's book and the subsequent things I learned during his last 8 days, taught me a valuable lesson.  It was time for me to change my own diet and that of my animals in whatever way I could manage because if I didn't, more than likely there would be more animal deaths to follow and possibly my own health could suffer. 
I immediately immersed myself in all my books about plant medicine, homeopathy and flower essences in order to turn Aslan's health around.  One of my favorite books is 
Juliette Bairacli de Levy's
"Common Herbs for Natural Health"
 in which she describes the medicinal uses of many plants found growing wild in our own backyards.  Juliette spent a lifetime working with medicinal plants and creating the holistic veterinary movement during which she wrote many books including a wonderful one for farm animals called 
"The Complete Herbal Handbook for Farm and Stable"
 which is filled with useful information which can also be applied to our domestic pets.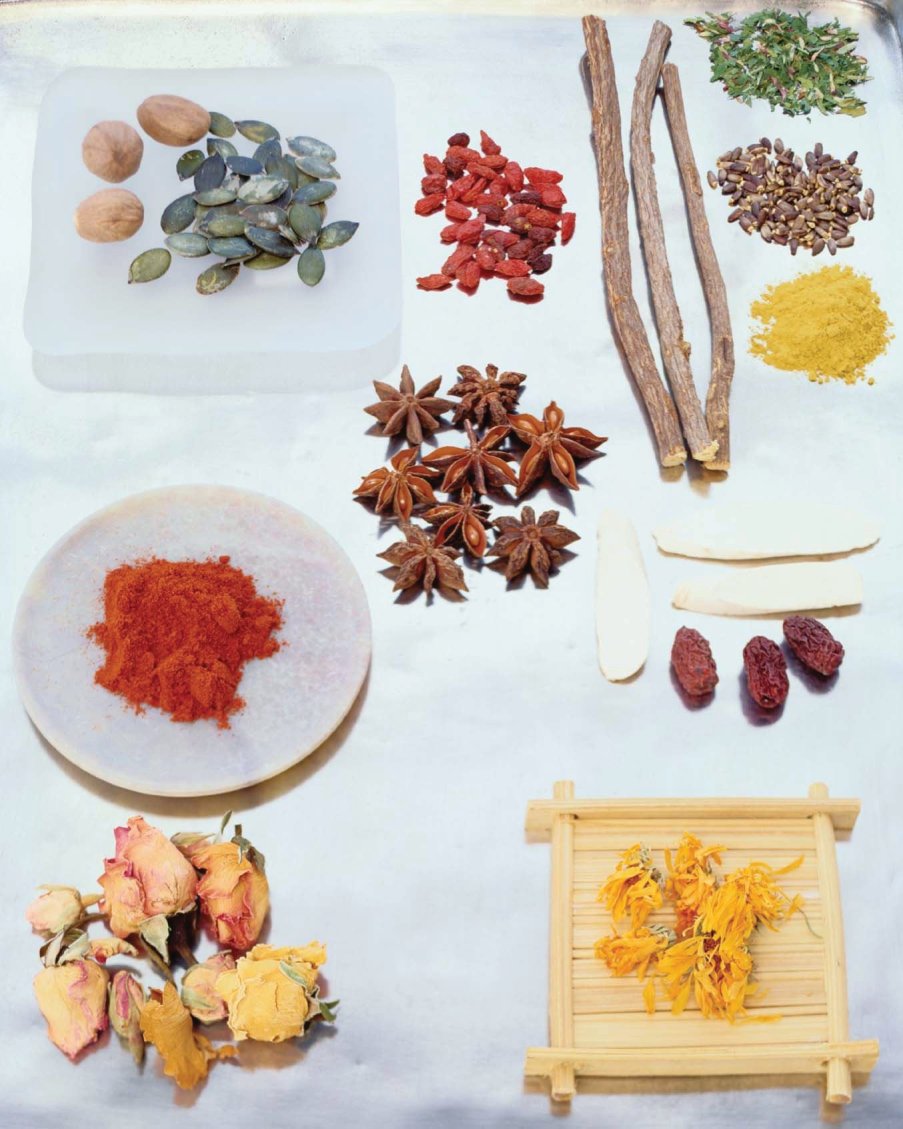 I learned that I had many plants (and vegetables) easily accessible that were known to stimulate and purify the blood and counteract anemia including parsley, chives, lambs quarters (local wild plant), nettles, dandelion as well as strawberries and pumpkin.  Chamomile flower, which surprised me, is not only calming but also an anti-inflammatory.  I felt it would be a perfect replacement for the steroids because they would naturally realign the body.  I began making teas of various plants to give Aslan throughout the day.  I also took several of the nutritional plant foods and combined them with liver and fish oil or sardines which I pureed and syringed several times daily. I alternated with various cell salts, flower essences and the homeopathic remedy pulsatilla which I felt was appropriate because of Aslan's sensitive disposition.
While Aslan had initially become very cold and lifeless, gradually the warmth returned to his body and life was restored to his eyes.  He was once again able to urinate on his own and he began drinking water again.  He would actually jump up on my bed and sit there looking all regal and pleased as can be.  I became truly hopeful that he might recover fully.  However, despite his miraculous recovery, he still was not eating on his own and on the 7th day he collapsed yet again.  Apparently, his condition had progressed too far to be reversed permanently.  
I was devastated at facing his impending loss once again.  Unfortunately, often by the time you notice something wrong with your cat, it's usually too late.  Had I caught his condition earlier, the outcome might have been different.  Though I made several more attempts to feed Aslan, I could tell it was time to let him make his transition.
So, on that last day I kept Aslan comfortable and supplied with fluids as I watched his awareness diminish and felt him getting ready to leave his body. I know that I could have had him euthanized the day of the vet's appointment, but I will never regret the decision I made to try and help him recover both for the amount of knowledge that I gained and also the valuable, quality time that I spent with Aslan during the last 8 days of his life.  I know we developed a special heart connection that could only have been established under such extreme circumstances given the many animals in my care.  This last week was for Aslan and I will never forget his will to live, his resilience and the loving companionship that he gave me right until the end.  His passing was peaceful in his own home and on his own terms.
Many years ago, an Abysinnian cat I had rescued and named Simba was diagnosed with a heart condition and asthma despite his young age of 3.  I knew nothing at the time of alternative methods of healing and so I followed the vet's recommendation to give him heart medication and corticosteroids.  He took constant daily medication and still was prone to bouts of asthma attacks.  The day he suffered a severe attack, I struggled to get his medication in his mouth and I'll never forget the look on his face-- it was as if to tell me "no more."  I rushed him to the emergency clinic only to have them tell me they had placed him in an oxygen tent and a decision had to be made immediately to end his life. 
The last time I saw Simba, he was struggling to breathe with a forlorn look of fear in his eyes for the unfamiliar surroundings.  I always regretted my choices and wished I had known then what I know now because I would have done things very differently.  And while the final outcome would have been the same, I know the quality of Simba's life (and death) would have been significantly better.  This time I had the opportunity to make the right choice for Aslan.  Different cats, but the similarities between their personalities and the situations were there.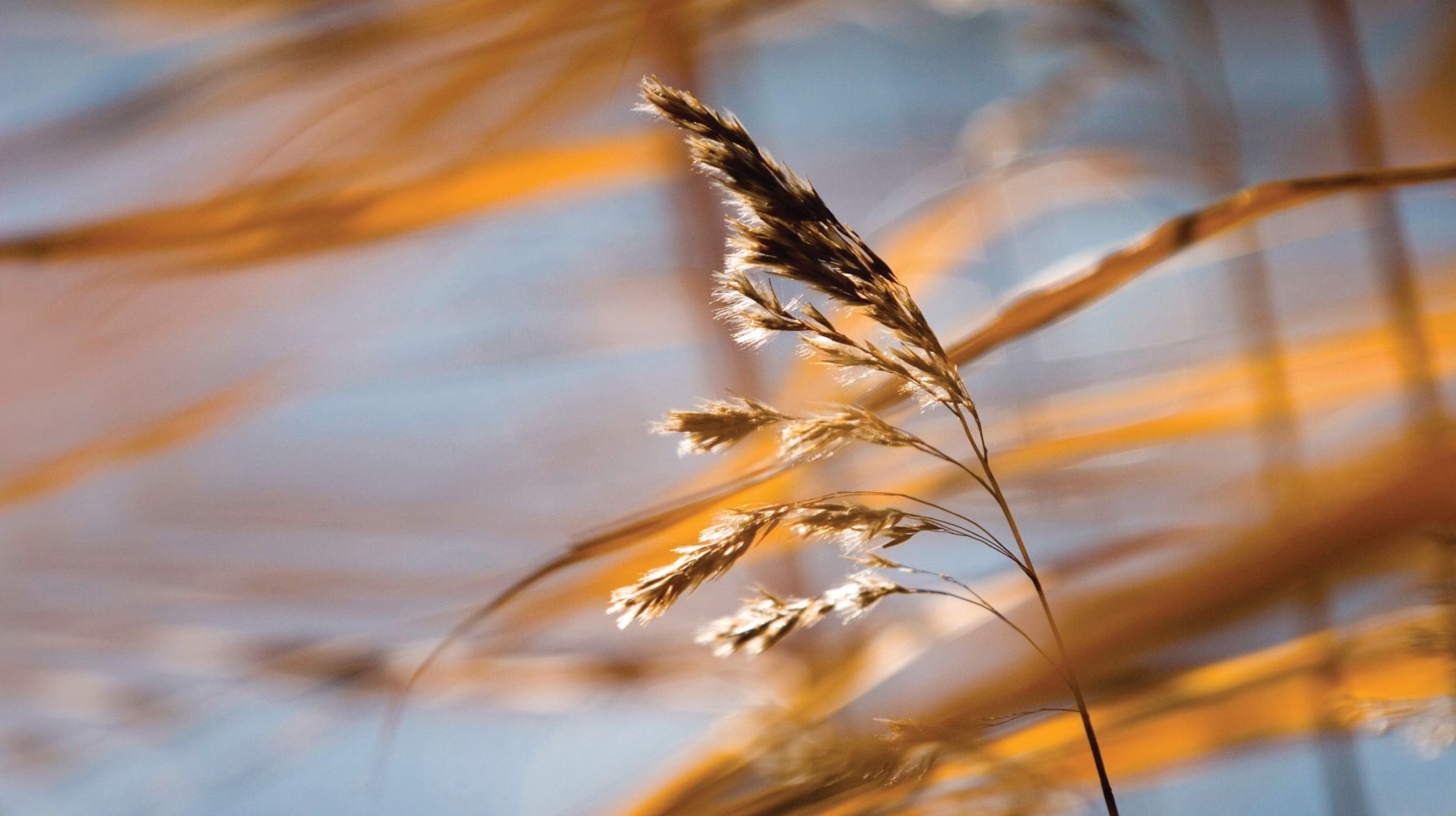 At the time of this writing, Olivia (Aslan's mother) and his brother and sister, Indigo and Violet, remain in good health.  In memory of Aslan born feral September 22, 2008 died a member of our family November 2, 2011.  You are in our hearts... 
Thanksgiving Blessings to All!
2011 Copyright Awen Environments/Clarissa Harison.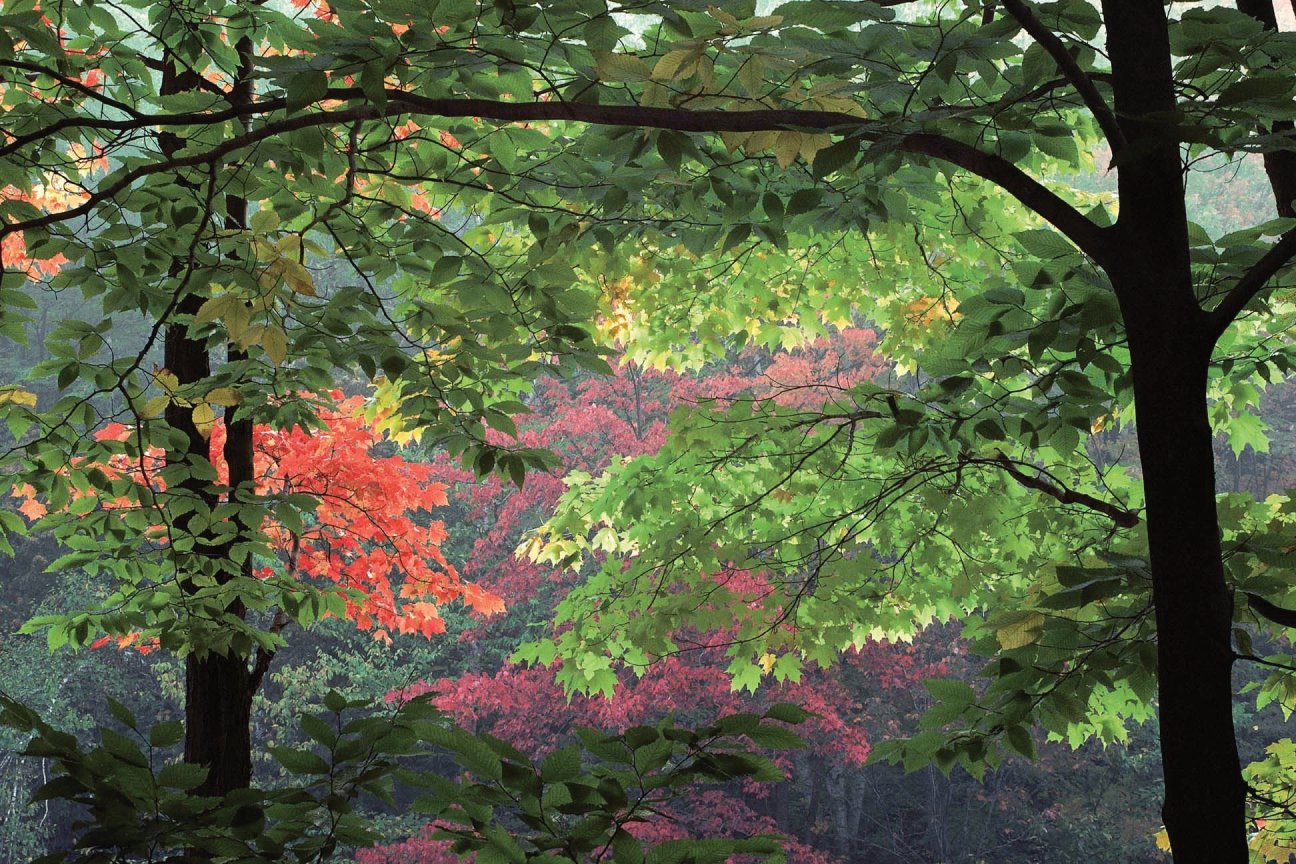 "We do not see Nature with our eyes, but with our understandings and our hearts." --
William Hazlitt
For so many years I had been creating my own sacred spaces sometimes gardening to the point of obsession, never completely realizing why I was being guided to do what I was.  That was, until I came upon the  
The Ringing Cedars
  a very controversial series of books written by the Russian author Vladimir Megre' who tells the profound stories of Anastasia, a young woman now in her 40's who lives as a recluse in the pristine Siberian Taiga. Free from outside influences, she accesses the information of her ancestors through her grand and great grandfathers, Nature and the universal mind. 
Although some of what she speaks of, I was familiar with or had experienced, much more is so profound and beyond much of what we have been taught as part of the civilized world.  Being of half Russian/Ukranian descent, the rich traditions and wisdoms of the Rus Vedic culture which Anastasia speaks of, struck a chord with me.  I felt the last 10 years of my life had been an intense re-connection with this ancient core of knowledge passed on to me by my ancestors via my DNA and the realm of spirit, as well as my work with the Earth, and sometimes merely through observation.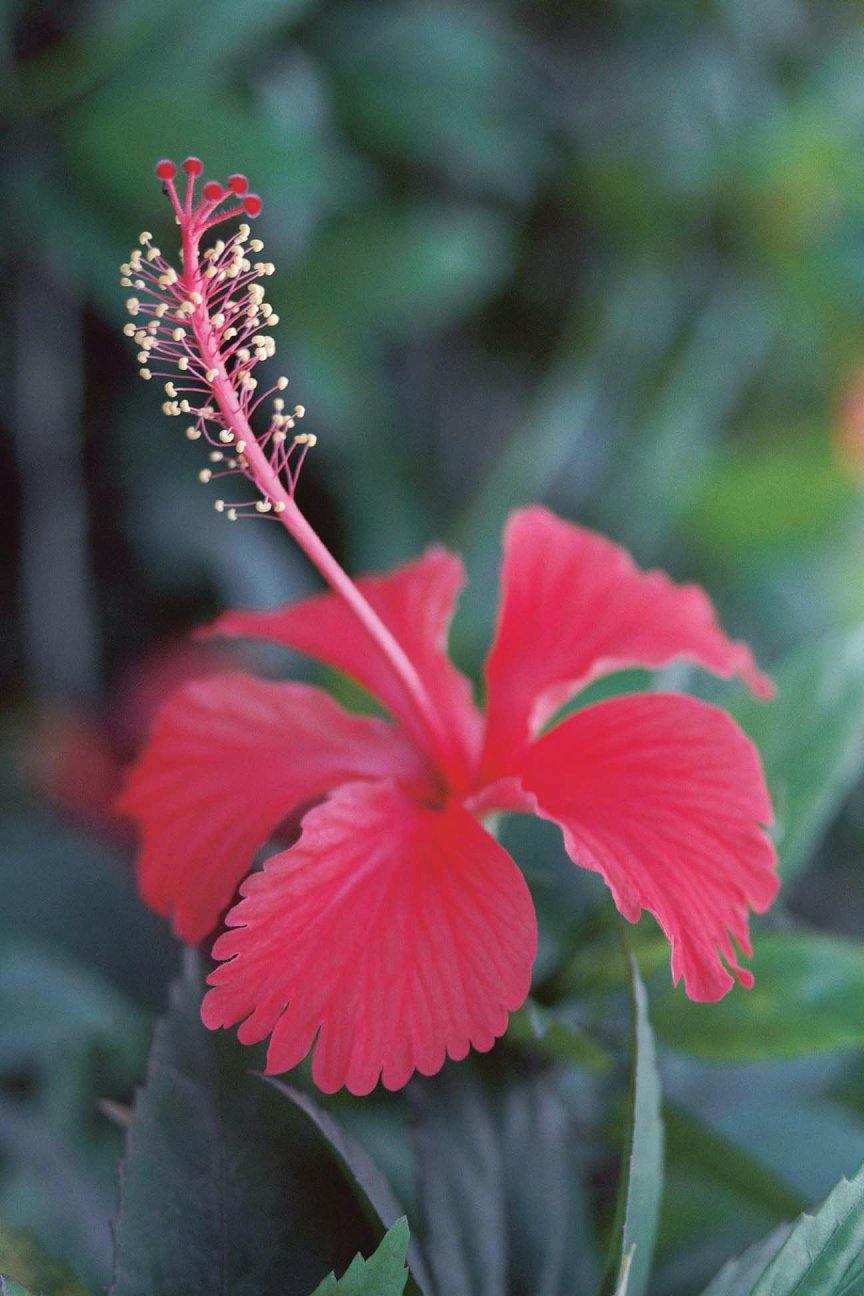 One of Anastasia's main focuses is the creation of a "family or kin domain" in which individuals create a "space of love" filled with fruit trees and Siberian cedars that they have planted, as well as vegetables and flowers that bestow healing and blessings upon the entire family.  She tells Vladimir that even the pollen from the flowers infuses healing energy as you breathe their fragrance.  As the land matures, this healing energy of the family domain brings blessings for the descendants as the land evolves and the richness and power of the intentions become manifest. The land becomes a source of healing for countless generations and ultimately for this entire planet, as this concept expands affecting neighboring properties.
During the end of July I revisited a former home where I had created extensive gardens and a special place of sacredness while we lived on the land.  There had been layers upon layers of flowers growing there surrounded by vast amounts of rocks to raise the vibration of the land. Those who had once visited, told me they could immediately sense the feeling of peace I had strived to create there.
I could never have prepared myself for what my son and I both saw after well over a year of having been gone.  It brought such feelings of devastation for me to see gardens that had once brought me peace and joy be so overgrown, pillaged and destroyed-- a mere remnant of what once was.  I felt the spirit of the land had been taken right out as many flowers had simply disappeared due to neglect and much had recently been destroyed by the current residents.  This was the second time this had happened to something I spent several years of my life painstakingly creating.  The previous time it had happened after leaving an unhealthy relationship.  It wasn't any easier to accept the second time around especially when it came as more of a surprise.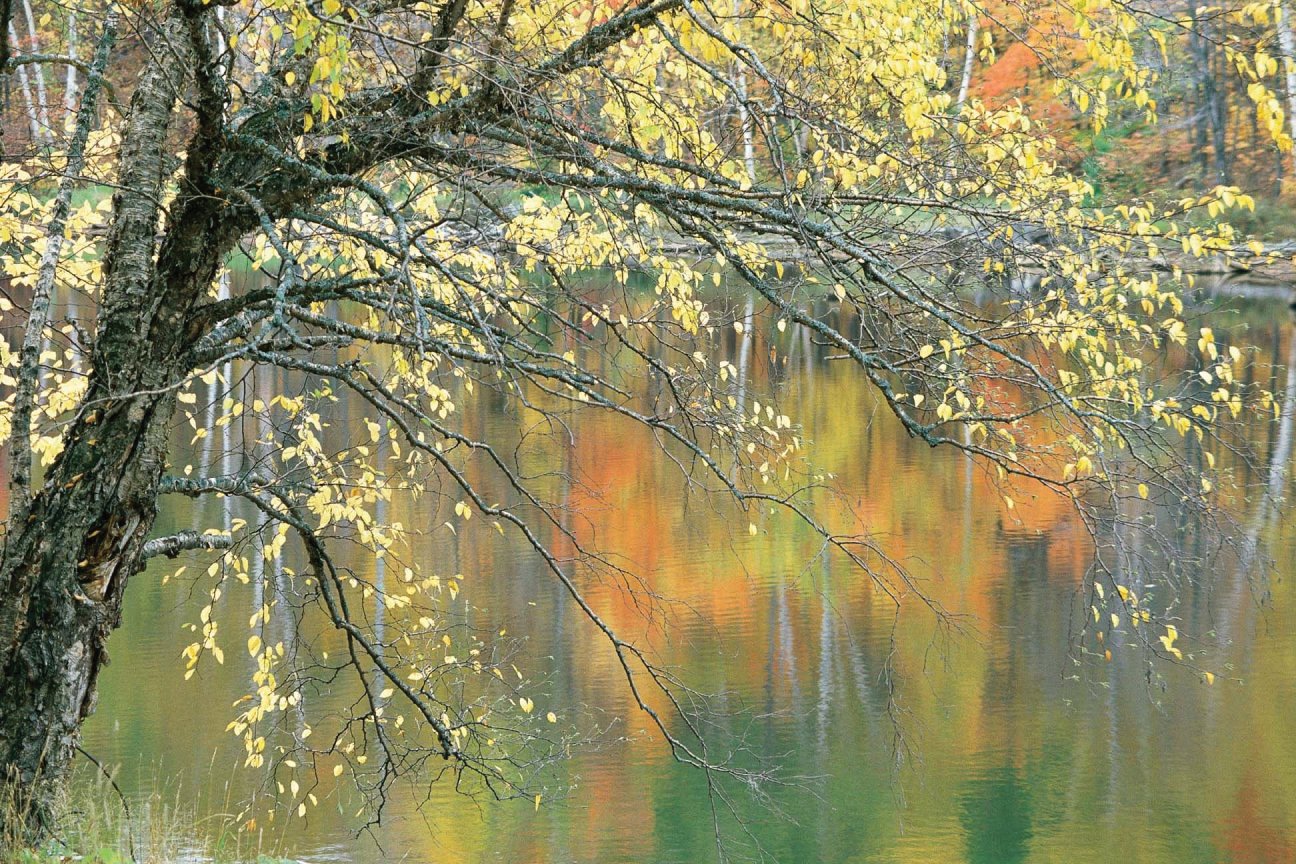 I was brought to this former home once again by the owner who had asked me if I wanted to salvage anything before things were changed because the current residents had other plans.  I was overwhelmed with the task and part of me didn't even want to return to this place that had been filled with negative events and memories, despite my constant attempts to establish harmony and bring healing to the land.  Nevertheless, I felt it was something I had to do for myself and also the countless numbers of flowers I had left there, in order for me to bring closure to my relationship with this property.  It obviously hadn't happened last year when we left.
As it seemed I was endlessly digging up plants and hauling away rocks, I realized that I had created these gardens to help me through a particularly stressful transition time in my son's life and my own, as well as to honor Nature and the Creator.  I also knew the land was in desperate need of balancing.  While I know now I could have done things differently, I had ultimately transformed the landscape for people who did not understand the value of my work or the inherent energies imbedded in this property, nor were they willing to put forth the effort necessary to maintain what I had created after we left. 
It is for this reason that the sacredness which I had intended, had also left when I left.  While the imprint of creation and my intentions will forever be imbued in that land, the underlying layers of energies from my predecessors had taken over, as well as those who came after me.  It had been a severely problematic property from the start, despite the last owner having been devoutly religious and living there until she was well over 100 years of age. 
In the end I realized that the house should never, in fact, have been built on that location because of the water veins running below it and the inherent energies that came with it.  In essence it was once a very sacred piece of land on an aquifer which had apparently at some point been misused during its history.  Water veins hold very powerful energies that are constantly in flux and affected by neighboring properties.  Only people of the highest of intentions could properly keep such a house balanced and free from problems. A better use would be as a source of prayer and meditation, but not as a private residence involved with everyday living.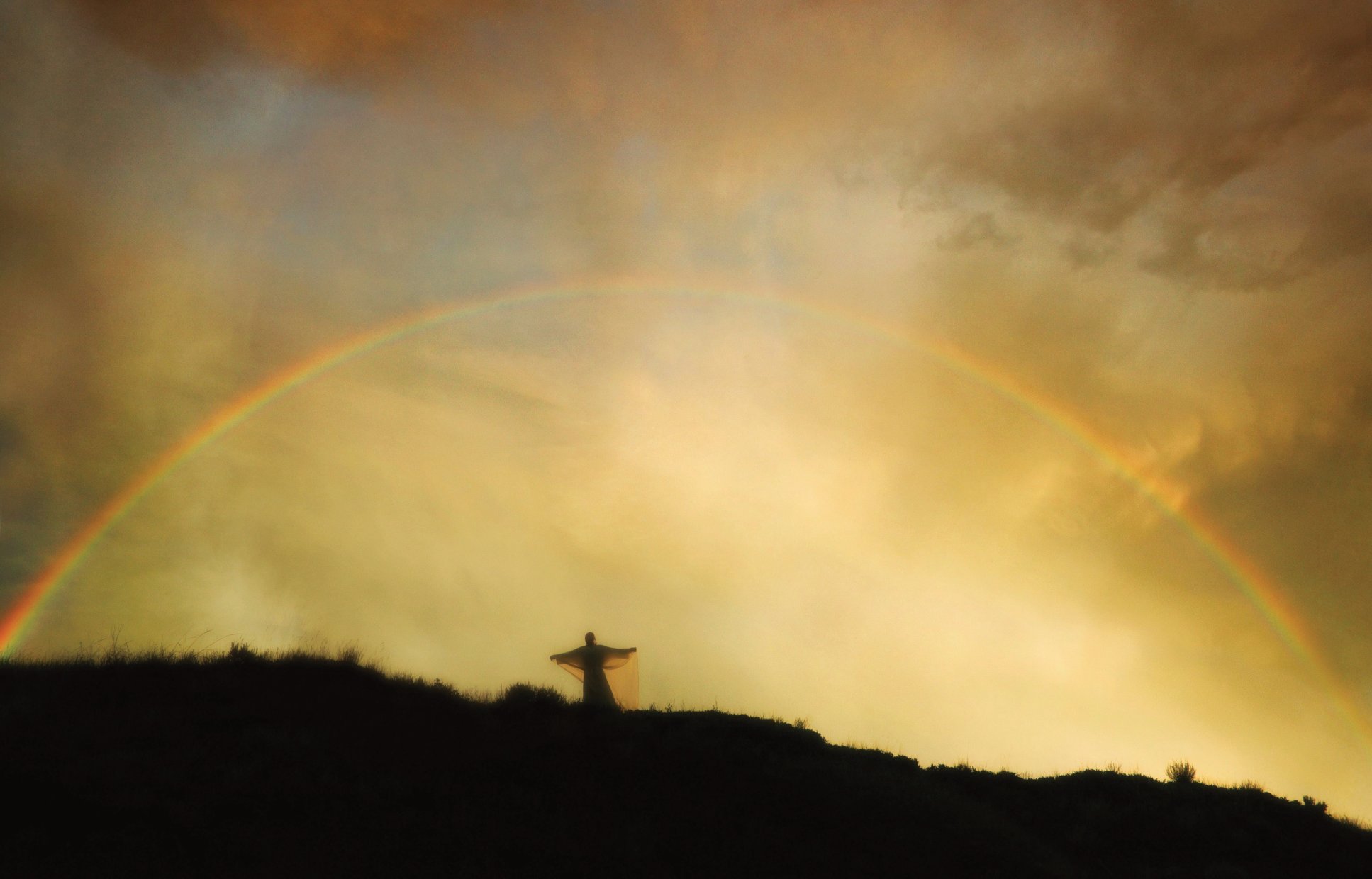 Many times while living in that home, I had been told by teachers, colleagues and family to leave because the energies were too difficult, but still I persisted until one day I had reached the end of my tolerance when we lost another beloved pet and I knew it was time to go.  I guess I had to learn the lessons the hard way but the process was not an easy one.  Revisiting this place and seeing what had come to pass, was an even greater lesson.  A geomancy teacher had once told me that sometimes there is land that shouldn't be messed with because the negative imprints are too strong.  Now I better understand what he meant.
I have the ability to 'create a silk purse out of a sow's ear'.  Sometimes this is a great blessing and sometimes, well, I question why I have this gift at all.  You cannot create for someone who is not at the level of your awareness and expect them to uphold your vision.  And so I realized that in the midst of dismantling some of my life's work, I had in fact created to acknowledge my relationship with Nature and the Creator.  I had created to heal my emotions and honor the divine aspect of my self by fulfilling the needs of my soul-- not to gain awe or acknowledgement from any other human.  I also knew intuitively that I needed to bring the grounding energies of rocks and healing medicinal plants to this land.  It was, however, a huge lesson for me in the end.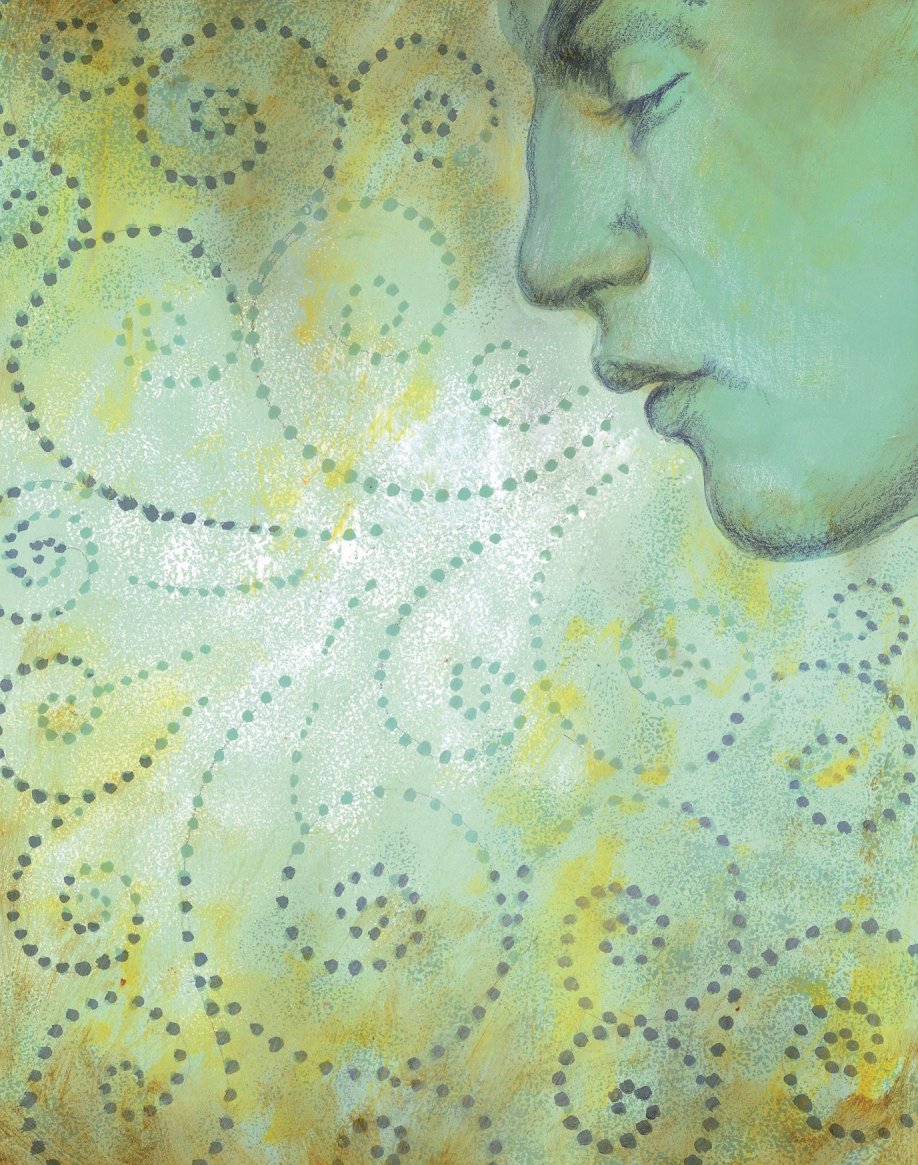 During those weeks of dismantling the gardens, I was also reminded of when the Dalai Lama came with several monks to the Buffalo, NY region many years ago.  During that visit the monks ceremoniously dismantled a 
sand mandala
  that they had painstakingly created.  The colored sands rich with symbolism were then dispersed in a Western NY creek as part of their healing ceremony so that the prayers and intentions would drift along the creek, into other waterways and ultimately all over the world. 
It is hard for a Westerner to understand this sacred act of creating something so beautiful only to ultimately destroy it, but now I do.  It is the intention of the creation that heals people and the Earth and it does not matter if what man has created ceases to exist in one particular form because the energy remains somewhere in the universe.  The creator(s) of this work of art simultaneously receives healing from such a very inward meditative process.  For this reason it is extremely important to be unattached to our creations for we never know the ultimate lesson/plan in store for us and this planet. In the case of the mandala, it is the tiny blessed grains of sand that reach out to eternity going well beyond what one individual painting could possibly touch had the work of art remained intact. 
We can never know what will become of our creations whether it is a house that we build, a garden that we plant or a piece of artwork that we envision.  We have no control over what others may do and the lessons they may need to learn or even what Nature has in store for this planet.  What we can control, however, is the intentions of our actions and the love and care that we put into our work for that will forever remain in the records of time and be acknowledged by the Creator.  In essence, we create to heal ourselves because it is through that process of testing our boundaries, exploration and experiencing the beauty and oneness with Nature and all forms of creativity that we become truly alive.  And unless it is Mother Nature, those who have destroyed what another has created will undoubtedly learn their own lessons in time.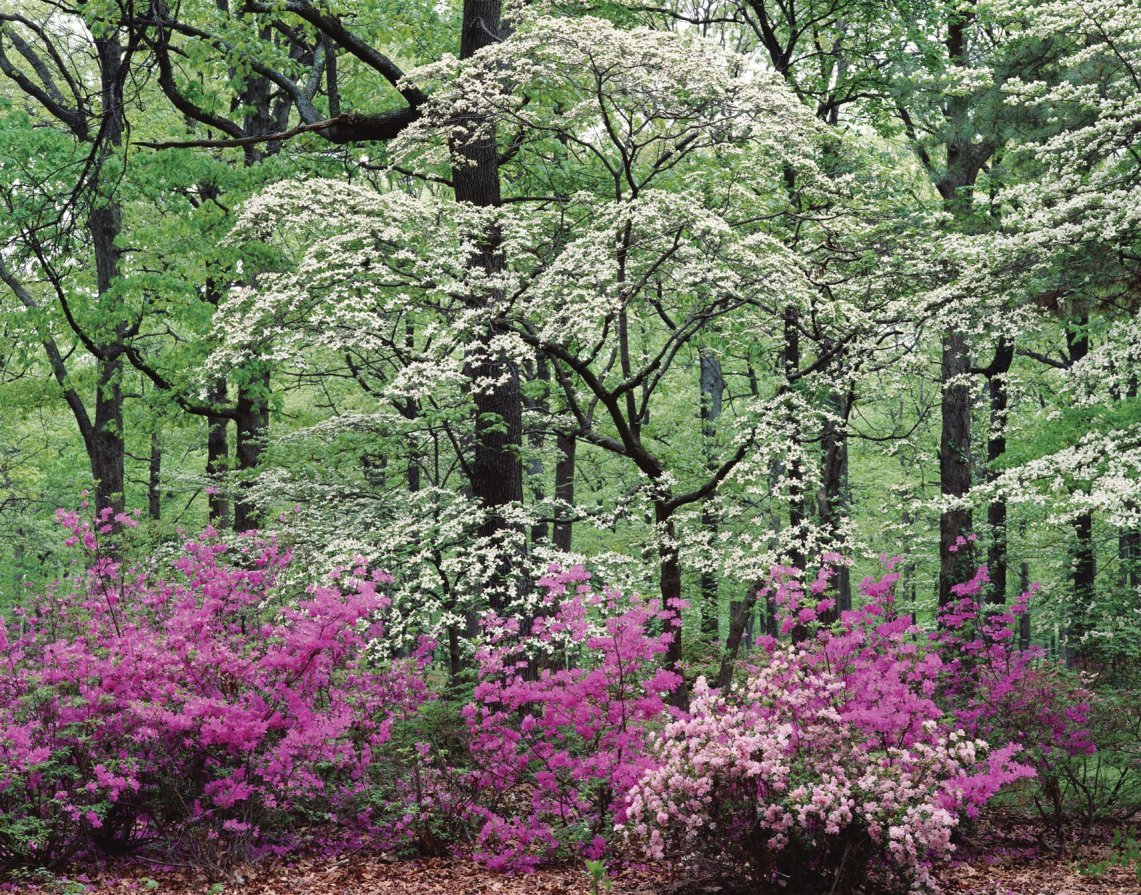 As I see the neglected flowers and shrubs recovering, my new garden taking form and my butterfly bush once again in bloom, I realize that this was all meant to be-- the lessons of creation and the opportunity to create anew.  These plants will form part of our new sacred space that is slowly evolving.  Who knows how powerful it will be in 5 or 10 years or even generations from now, what healing gifts it will offer and what I will have learned in the process...
With Blessings of Creation!
2011 Copyright Awen Environments/Clarissa Harison.
/