Shopping Cart
Your Cart is Empty
There was an error with PayPal
Click here to try again
Thank you for your business!
You should be receiving an order confirmation from Paypal shortly.
Exit Shopping Cart
inspirational living arts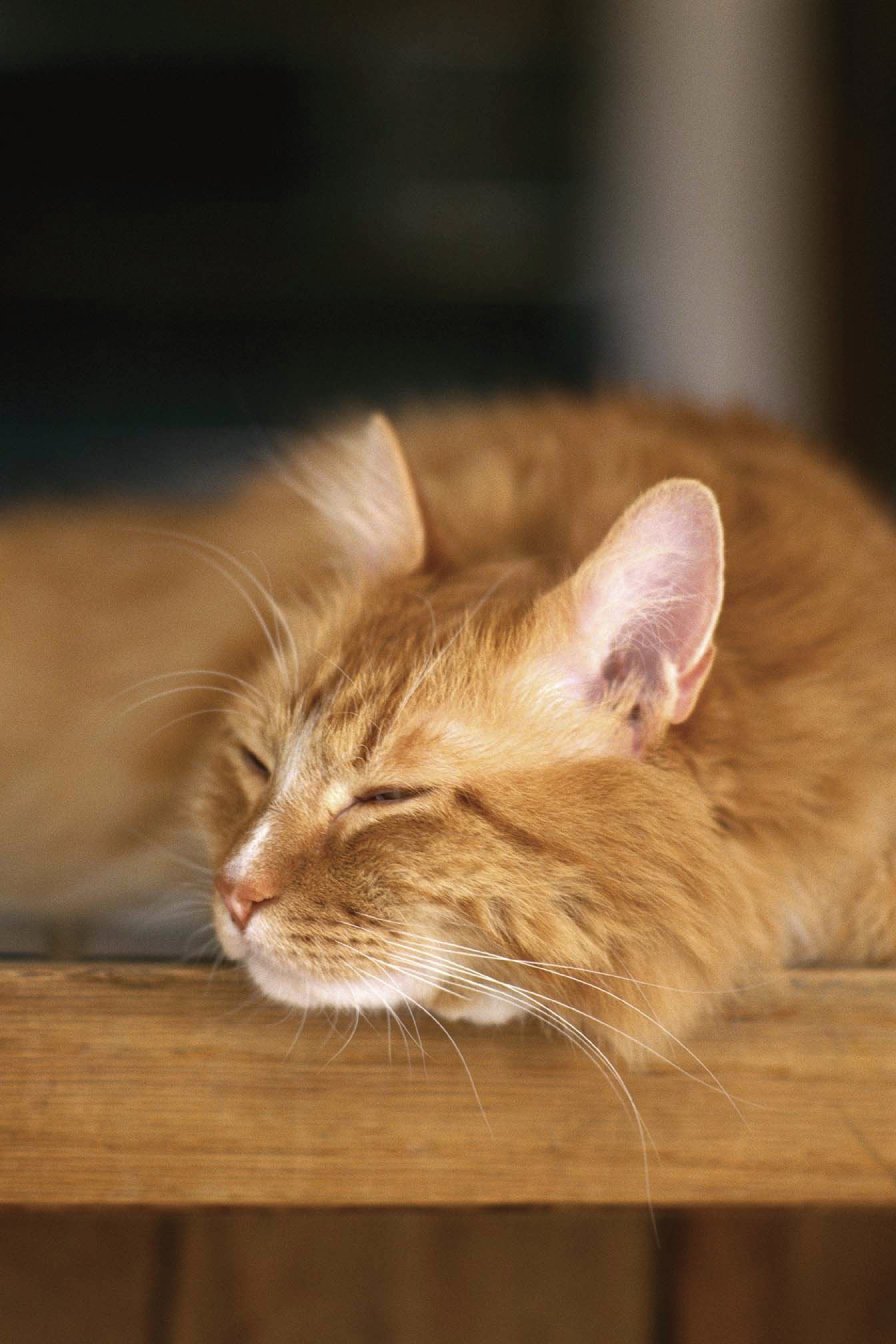 Aslan
  (Turkish for lion) came to me in the Fall of 2008.  He was part of a late litter of kittens that had been born during the  Autumnal Equinox to a feral mother that I had been feeding.  I named him Aslan because he looked like a tiny lion and I wanted him to have a strong name like the character in 
The Chronicles of Narnia
  novels by C.S. Lewis.
I knew that if I didn't trap these feral kittens soon and take them in, they probably wouldn't stand a chance during the harsh winter in Western New York that was forthcoming (click picture to view video on feral cats).   
I had Olivia, Aslan's mother spayed and took in the three kittens which I eventually all neutered through a local program called 
Feral Cat Focus 
 which seeks to help these homeless feral cats.  Their focus is on educating the public as to the problems that unneutered animals can create and provide a solution to controlling the numbers of homeless abandoned cats that create feral colonies.  They also want people to recognize that while some may see these cats as a nuisance, these homeless animals are in fact, providing a service to their local areas by keeping down the rodent populations.  Feral cats should also be treated humanely and not cruelly disposed of.  The key to these overpopulation problems lies with the former irresponsible owners, not with the animals themselves who are merely trying to survive given the circumstances they've been dealt.
I knew the timing of these kittens' birth was significant because the equinoxes are times of balance between light and darkness here on Earth, though it would take me 3 years to find out the message behind Aslan's coming into my life. Despite his name and being feral, Aslan was always more sensitive and on the fragile side.  Because of his soft and particular nature he became very special to me.  He was also incredibly handsome with distinctive slanting eyes that made him look very exotic.  I've noticed this fragile nature quite frequently with the long haired cats.  There must be something in their bloodline that causes them to not be as hardy as other feral cats.  I'm absolutely certain now that Aslan would not have made it through that first winter, had I not taken him in.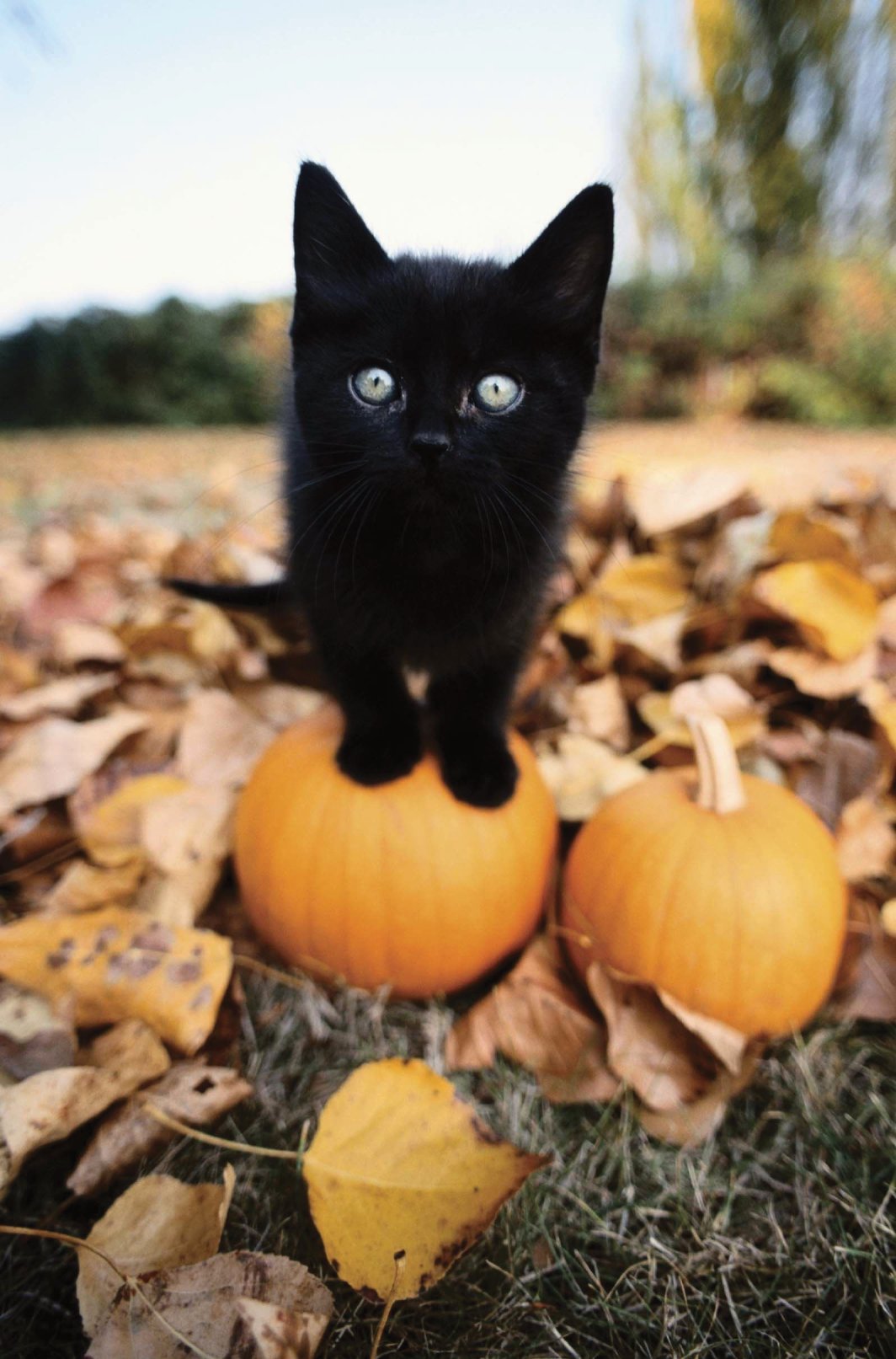 One week after the tragic Zanesville massacre in Ohio and three days after I posted my  
last blog
  in which I made references to C.S. Lewis' character Aslan, my own Aslan collapsed suddenly.  There had been no real warning, except that I'd noticed his disinterest in food a few days before.  A trip to the vet confirmed that Aslan was severely anemic and possibly in the throes of feline leukemia.  I was devastated when the vet told me there was nothing that could be done except start him on a program of corticosteroids. 
Reluctantly I submitted Aslan to one injection, but after reading later about how harmful these treatments can be, I decided to discontinue the medication learning that it could essentially destroy an already weakened immune system.  I knew I was taking a risk, but I felt he would be better off if I discontinued in the beginning, rather than subjecting him to the daily pills only to find his immune system deteriorating as a result.
I've come to realize that conventional medicine's answer to many problems where there don't seem to be solutions, is to use corticosteroids.  They temporarily give a boost to the person or animal's immune system like a jump start and seemingly alleviate problematic symptoms, but in the long run they only further weaken an already compromised body. 
Holistic veterinarian Dr. Pitcairn discusses feline leukemia and other illnesses in his book, 
"Dr. Pitcairn's Complete Guide to Natural Health for Dogs & Cats."
  He proposes improving the diet of your pet and feeding more raw foods including meats and vegetables, along with various nutritional supplements, as well as using 
cell salts
  and homeopathy.  I knew that focusing on Aslan's nutrition was the only way to go which would hopefully strengthen his immune system and help him overcome his illness.
"The greatness of a nation and its moral progress can be judged by the way its animals are treated....I hold that, the more helpless a creature, the more entitled it is to protection by man from the cruelty of man." ---Mahatma Gandhi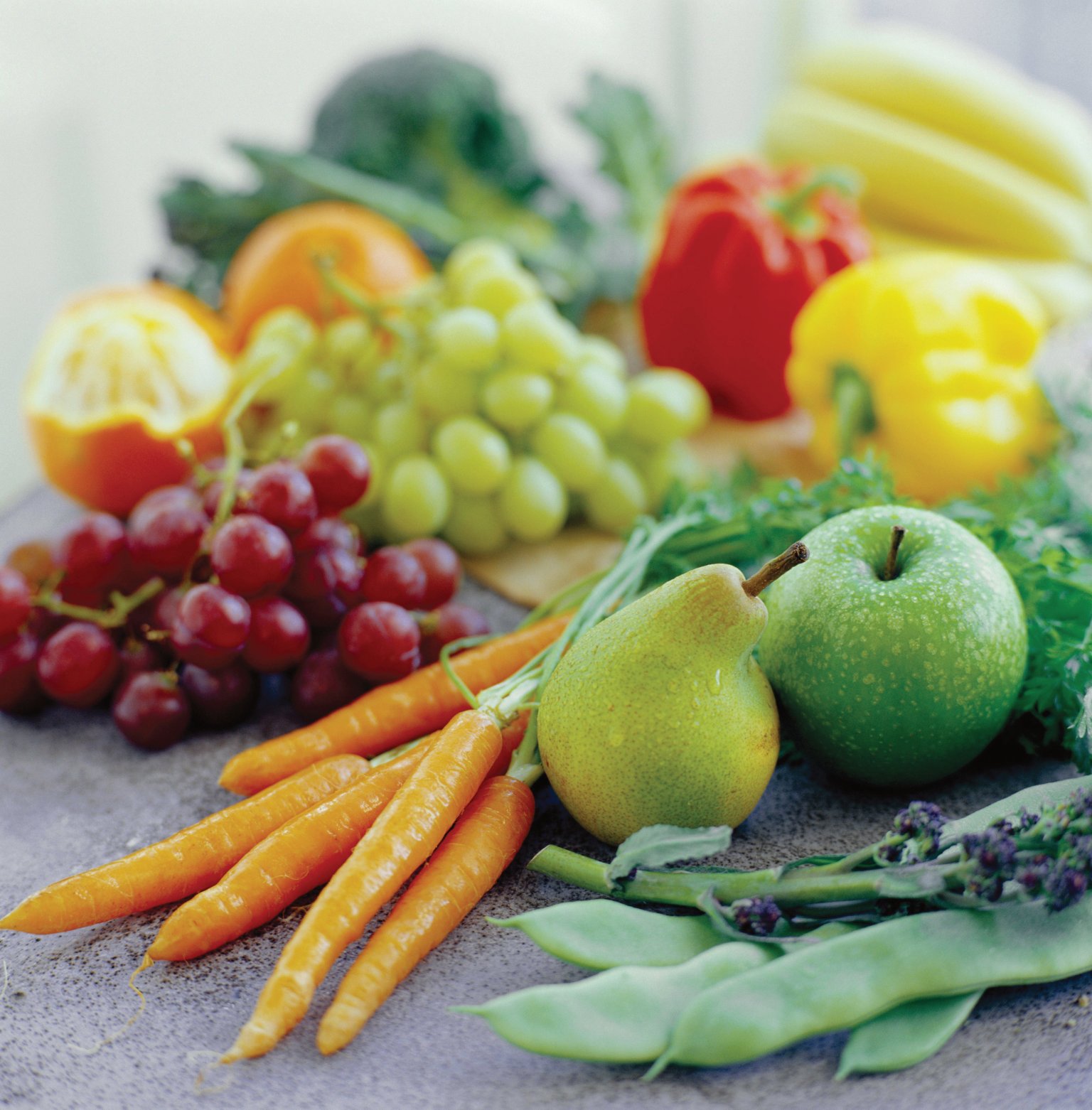 Interestingly, Aslan's collapse coincided with my reading of Jane Goodall's latest book 
"Harvest for Hope"
which discusses the importance of making better choices regarding the foods that we eat in order to improve our own health, help save the planet, as well as support and demand more humane treatment of farm animals.  I knew that this book was no coincidence. 
Many years ago, while attending a retreat at 
Farm Sanctuary
  in Watkins Glen, NY I learned the awful truth about the corporate farm industry.  It's not a pretty sight and it was the reason I became a vegetarian again and have remained so for almost 20 years.  I simply could not eat any more animals that had suffered and endured under deplorable conditions.  The images stayed in my mind. Given what I eventually learned about energy, I came to realize that the consciousness of these abused animals would become my own and I am far too sensitive.  I also knew that all the toxic food (including ground up cattle) that was being fed to farm animals in conjunction with all the antibiotics they were injected with, ultimately was no way to treat my own body.  The same applies to our pets.
"The question is not, 'Can they reason?' nor, 'Can they talk?' but rather, 'Can they suffer?'" ---Jeremy Bentham (philosopher and animal rights activist)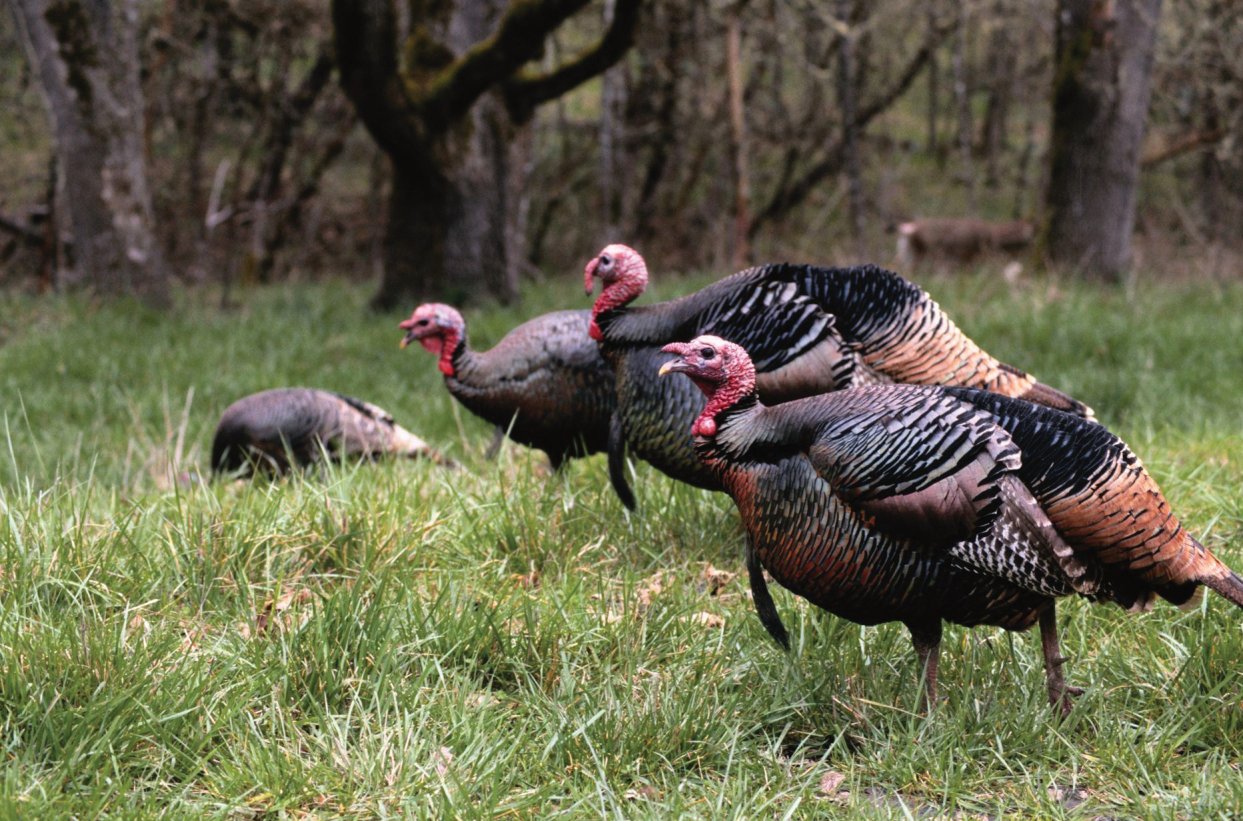 Despite all that I learned so many years ago, I still was astounded at the truth and insights that Jane presented in her book regarding the food industry.  There was so much I had no idea of regarding GMO's and decisions based purely on profit by corporate interests, despite the devastating effects they would have on the human (and animal) population, as well as the destruction of this planet. 
If you read Jane's book, you will see that there are seemingly no limits as to what a corporation will do for the pure sake of profit.  Her book is a huge wake up call for all of us.  If we don't heed her warnings, it may be too late for us all, as life as we know it will cease to exist.  We simply do not have inexhaustible supplies of fresh water and cannot afford to further contaminate this planet with all the chemicals and animal sewage generated from factory farming (click picture above for information regarding your turkey dinner).
While I'm certain that Aslan carried inherited blood deficiencies within his body from the feral colony that he originated from, I'm fairly confident that had he been given a better, more healthy diet, he probably would have lived a much longer life.  Despite all I know about the farm and food industry, due to my financial constraints and the amount of animals I have rescued, I have been unable to provide the highest quality of food that I would like. When your responsibilities are high and you're doing what you can to save the animals that no one wants, you're lucky just to provide them with food and care.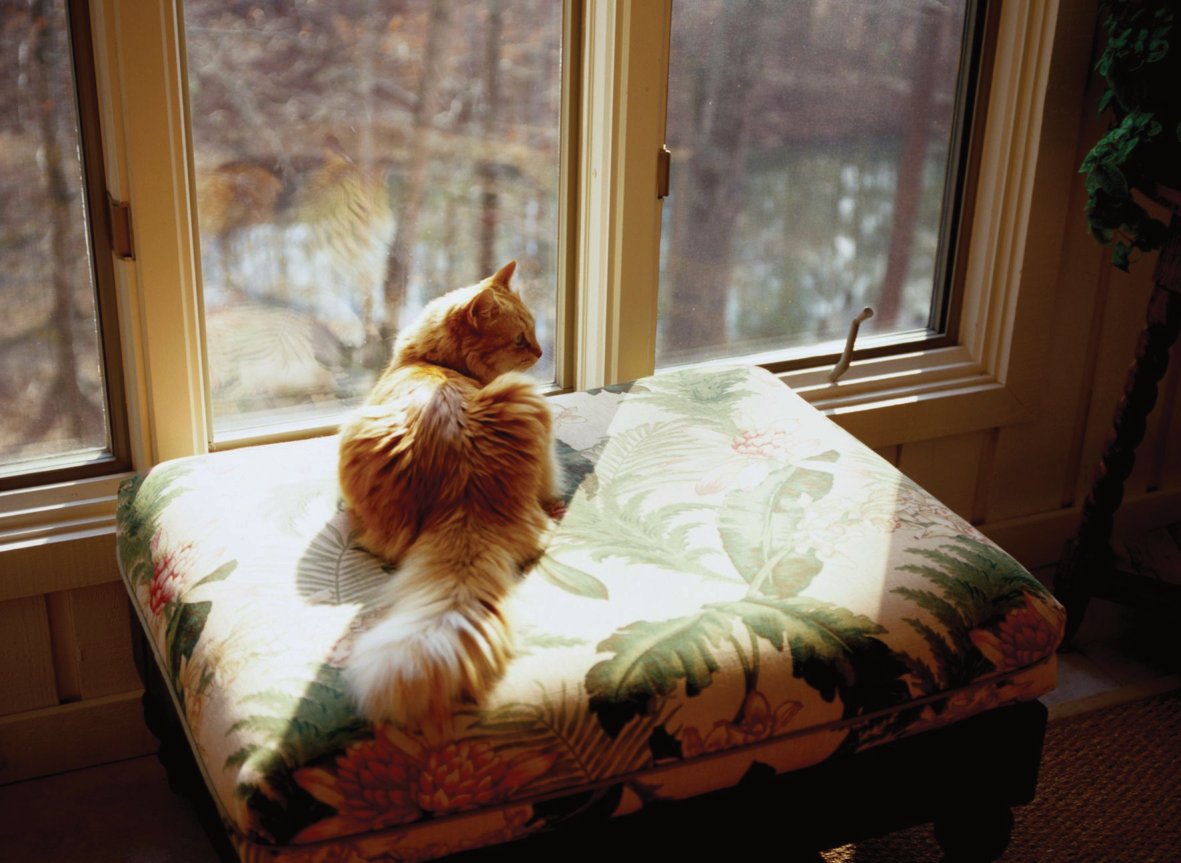 Nevertheless, Aslan's message to me was a strong one and I realized that all the commercial dry foods out there are not the best for our animal's health despite their convenience.  Cats and dogs simply aren't designed to eat dry food.  Most are filled with chemicals and offals from the meat industry from animals that have lived miserable lives.  And that carries forth into the bodies of your pets lowering their immune systems and manifesting the myriad of diseases they are afflicted with today.
Aslan's collapse, Jane's book and the subsequent things I learned during his last 8 days, taught me a valuable lesson.  It was time for me to change my own diet and that of my animals in whatever way I could manage because if I didn't, more than likely there would be more animal deaths to follow and possibly my own health could suffer. 
I immediately immersed myself in all my books about plant medicine, homeopathy and flower essences in order to turn Aslan's health around.  One of my favorite books is 
Juliette Bairacli de Levy's
"Common Herbs for Natural Health"
 in which she describes the medicinal uses of many plants found growing wild in our own backyards.  Juliette spent a lifetime working with medicinal plants and creating the holistic veterinary movement during which she wrote many books including a wonderful one for farm animals called 
"The Complete Herbal Handbook for Farm and Stable"
 which is filled with useful information which can also be applied to our domestic pets.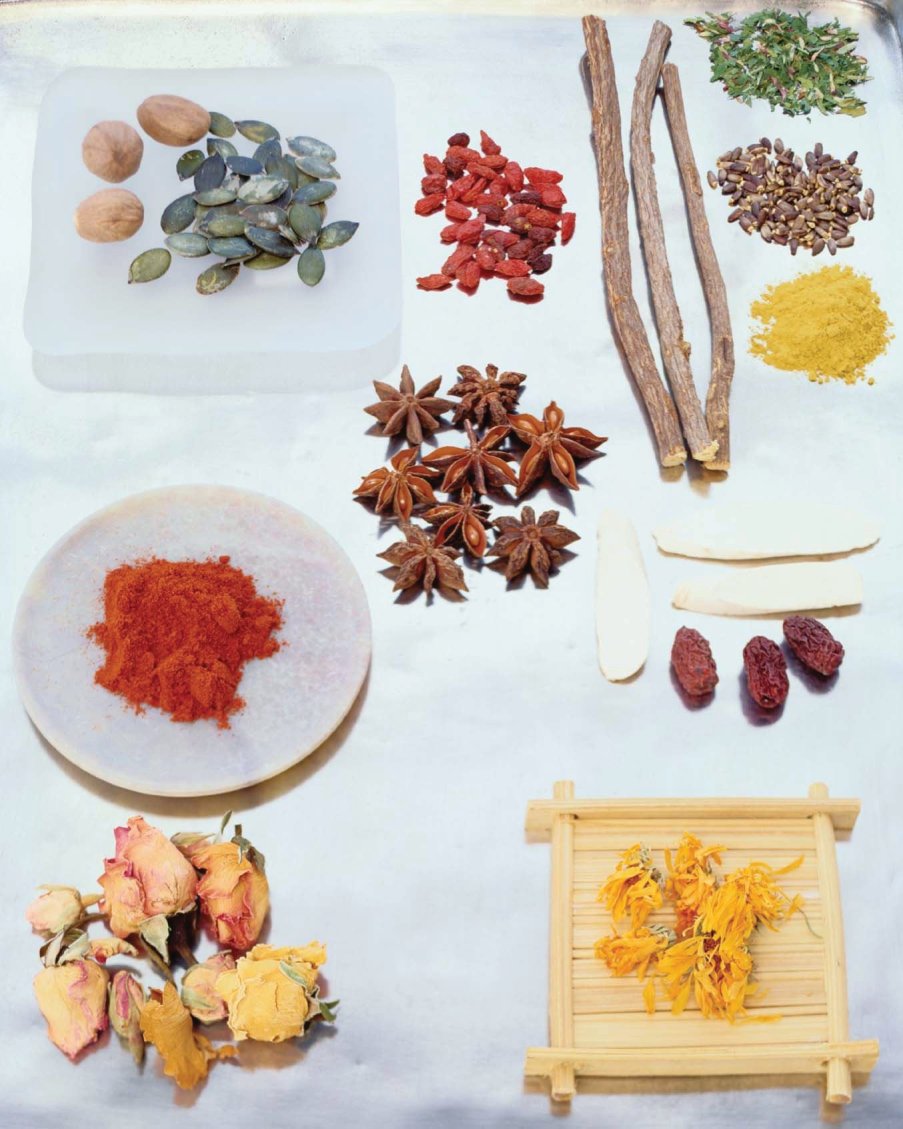 I learned that I had many plants (and vegetables) easily accessible that were known to stimulate and purify the blood and counteract anemia including parsley, chives, lambs quarters (local wild plant), nettles, dandelion as well as strawberries and pumpkin.  Chamomile flower, which surprised me, is not only calming but also an anti-inflammatory.  I felt it would be a perfect replacement for the steroids because they would naturally realign the body.  I began making teas of various plants to give Aslan throughout the day.  I also took several of the nutritional plant foods and combined them with liver and fish oil or sardines which I pureed and syringed several times daily. I alternated with various cell salts, flower essences and the homeopathic remedy pulsatilla which I felt was appropriate because of Aslan's sensitive disposition.
While Aslan had initially become very cold and lifeless, gradually the warmth returned to his body and life was restored to his eyes.  He was once again able to urinate on his own and he began drinking water again.  He would actually jump up on my bed and sit there looking all regal and pleased as can be.  I became truly hopeful that he might recover fully.  However, despite his miraculous recovery, he still was not eating on his own and on the 7th day he collapsed yet again.  Apparently, his condition had progressed too far to be reversed permanently.  
I was devastated at facing his impending loss once again.  Unfortunately, often by the time you notice something wrong with your cat, it's usually too late.  Had I caught his condition earlier, the outcome might have been different.  Though I made several more attempts to feed Aslan, I could tell it was time to let him make his transition.
So, on that last day I kept Aslan comfortable and supplied with fluids as I watched his awareness diminish and felt him getting ready to leave his body. I know that I could have had him euthanized the day of the vet's appointment, but I will never regret the decision I made to try and help him recover both for the amount of knowledge that I gained and also the valuable, quality time that I spent with Aslan during the last 8 days of his life.  I know we developed a special heart connection that could only have been established under such extreme circumstances given the many animals in my care.  This last week was for Aslan and I will never forget his will to live, his resilience and the loving companionship that he gave me right until the end.  His passing was peaceful in his own home and on his own terms.
Many years ago, an Abysinnian cat I had rescued and named Simba was diagnosed with a heart condition and asthma despite his young age of 3.  I knew nothing at the time of alternative methods of healing and so I followed the vet's recommendation to give him heart medication and corticosteroids.  He took constant daily medication and still was prone to bouts of asthma attacks.  The day he suffered a severe attack, I struggled to get his medication in his mouth and I'll never forget the look on his face-- it was as if to tell me "no more."  I rushed him to the emergency clinic only to have them tell me they had placed him in an oxygen tent and a decision had to be made immediately to end his life. 
The last time I saw Simba, he was struggling to breathe with a forlorn look of fear in his eyes for the unfamiliar surroundings.  I always regretted my choices and wished I had known then what I know now because I would have done things very differently.  And while the final outcome would have been the same, I know the quality of Simba's life (and death) would have been significantly better.  This time I had the opportunity to make the right choice for Aslan.  Different cats, but the similarities between their personalities and the situations were there.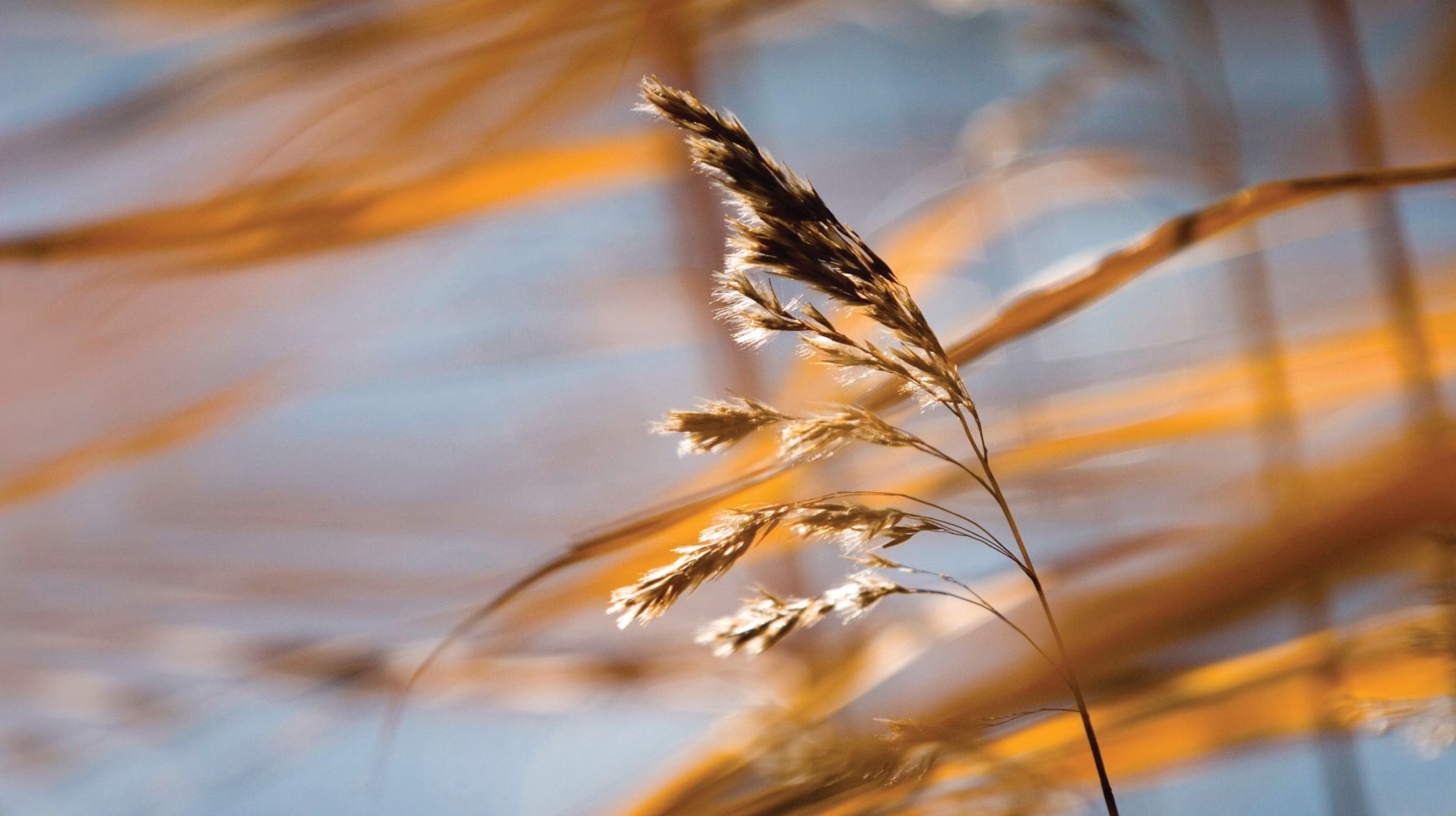 At the time of this writing, Olivia (Aslan's mother) and his brother and sister, Indigo and Violet, remain in good health.  In memory of Aslan born feral September 22, 2008 died a member of our family November 2, 2011.  You are in our hearts... 
Thanksgiving Blessings to All!
2011 Copyright Awen Environments/Clarissa Harison.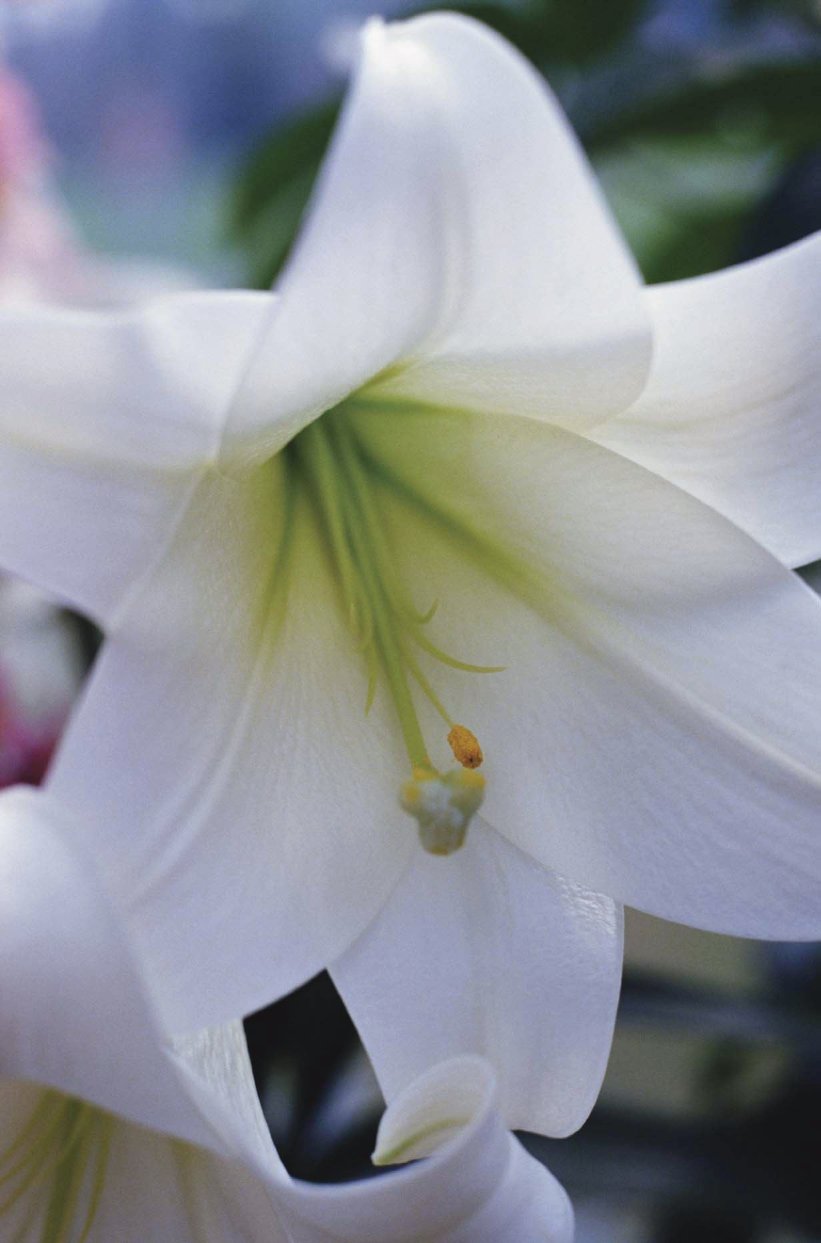 Our little cat Hope continued to be my teacher throughout her short time with us.   As I have written in previous  
posts
, Hope came to us under difficult circumstances and we both faced these hurdles together.  Her strong personality and unusual health challenges presented a new level of learning for me in terms of animal illnesses, as well as how to cope with them.
Hope's dying was no different.  Throughout the time she was with us, I made three appointments with our vet to have her put to sleep and all three times I cancelled and was glad I did.  The first two times she bounced back and the last time, I just felt she needed to die in her own time. 
In the US and other developed countries, we live in a world that shies away from death.  We really don't want to see the process, particularly with our animals.  In the wild, animals die under a variety of circumstances-- some slowly and some quickly but it's always a natural part of the cycle of life.  In the human world, we have a tendency to put our animal companions to sleep when they start showing signs of aging rather than letting them go through the dying process. 
My experiences with both wild and domestic animals has taught me how important it is for an animal to chose its own time to die.  My vegetable garden has also taught me that in the dying of certain plants used as green manure in a garden, other plants live and grow stronger because  they nurture the soil and the system as a whole.  The plants that die and create fertile soil are equally as important as those that eventually bear food.  What's missing sometimes is our understanding of this process of timing and collaboration, combined with our judgment of what death is.  Death is simply transformation into another form of energy and what's often lacking is our understanding as to how it all fits into the overall scheme of things.
"Despise not death, but welcome it, Nature wills it like all else." 
   --Marcus Aurelius
A friend of mine once said to me "dying is alot of work," as we were discussing the issue of when is it appropriate to euthanize a pet.  Having experienced many of her beloved animals passing, her view was that while it's sometimes stressful to experience, it was nevertheless important not to interfere and to do everything you can to make them comfortable while they're doing their final work.  Despite the fact it's emotionally very difficult for me to view an animal dying and it never gets any easier, I agree with her.  I also don't advocate pain, but I think it's important to go through all the steps of letting go.  Our animal companions need to go through their dying process and we need to go through it with them.  Euthanasia is the simple, relatively painless, way out for both of us.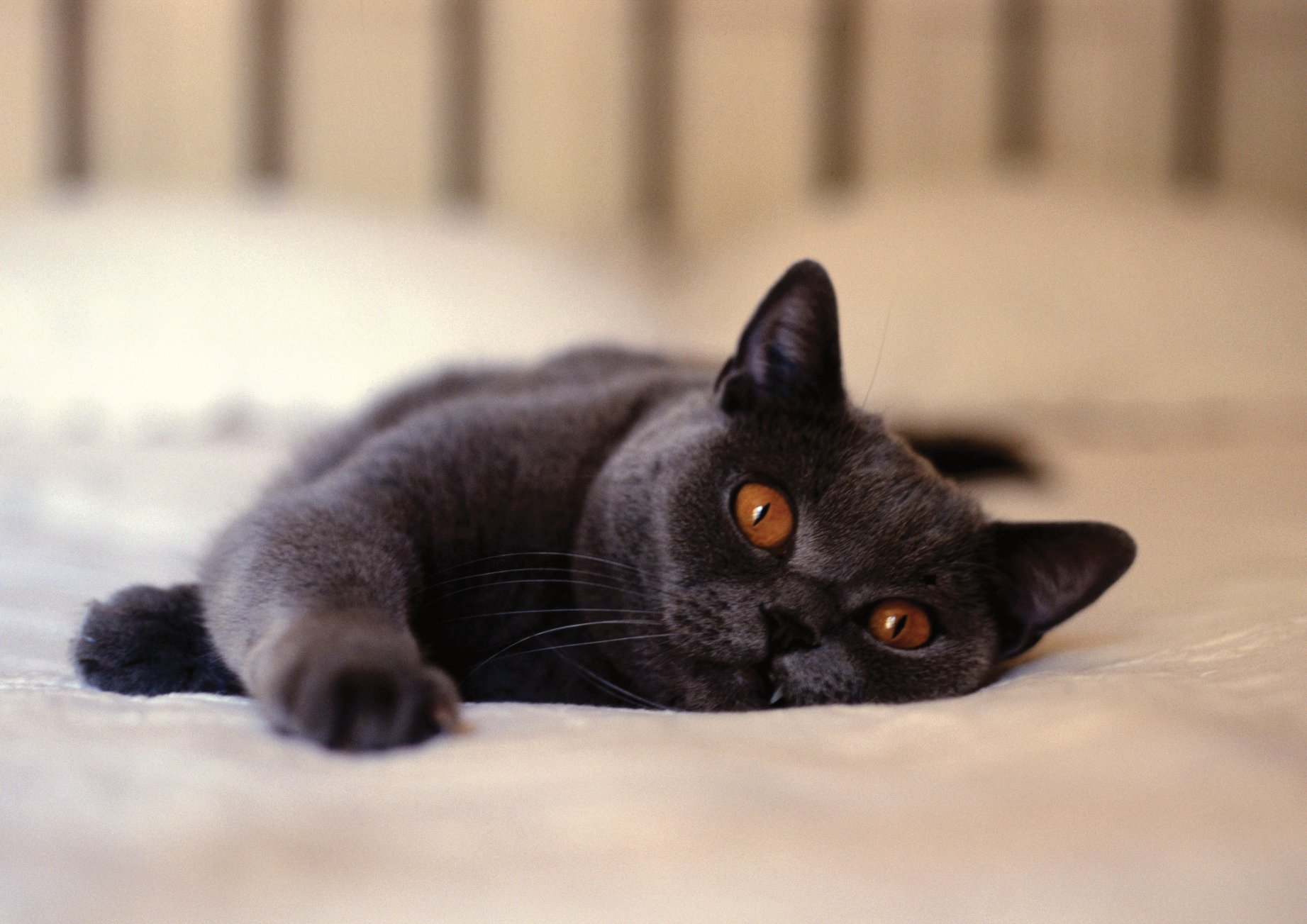 One day it became clear to me that, although she was still eating, Hope was beginning to leave.  It was a slow, steady process and although several times I questioned my decision to let her die in her own way, I stayed the course with her.  I remembered my own words written in my last post about the
Garden of Life
.  I simply couldn't second guess myself because intuitively I felt we both had to go through this process toward completion. What I experienced during those nine days was a wide range of emotions for me and a series of changes within Hope. 
Due to her Alzheimer's condition during the last few months, Hope's personality had changed significantly and she would go through her boughts of being disoriented and unfamiliar with me as well as the other cats.  She had also lost her affectionate personality which was so sad.  Her mind was elsewhere and sometimes she would wander aimlessly.  I felt she was already detaching from the confines of her body and she would spend most of her time sleeping.
As I saw Hope go through various different phases during the process of her leaving, I too, experienced a wide range of emotions.  I thought of the parallels between our lives.  Although the time Hope had come to live with us was just 11 months, there was such a similarity between our lives.  There was no doubt Hope had been through alot when she came to us and despite that, she was one of the sweetest cats we've had.  It was as though whatever humans had done to her, she still had faith in them.  And whatever challenges she was presented with, she remained resilient-- determined to overcome yet the latest of health issues.  Although I hadn't experienced the health issues she had, I had experienced a tremendous amount of personal and professional challenges over the last 10 years and regardless of what I was hit with, I pressed on determined to live my life authentically by staying true to myself and my beliefs.  And with Hope's passing, I felt a new chapter of my life beginning.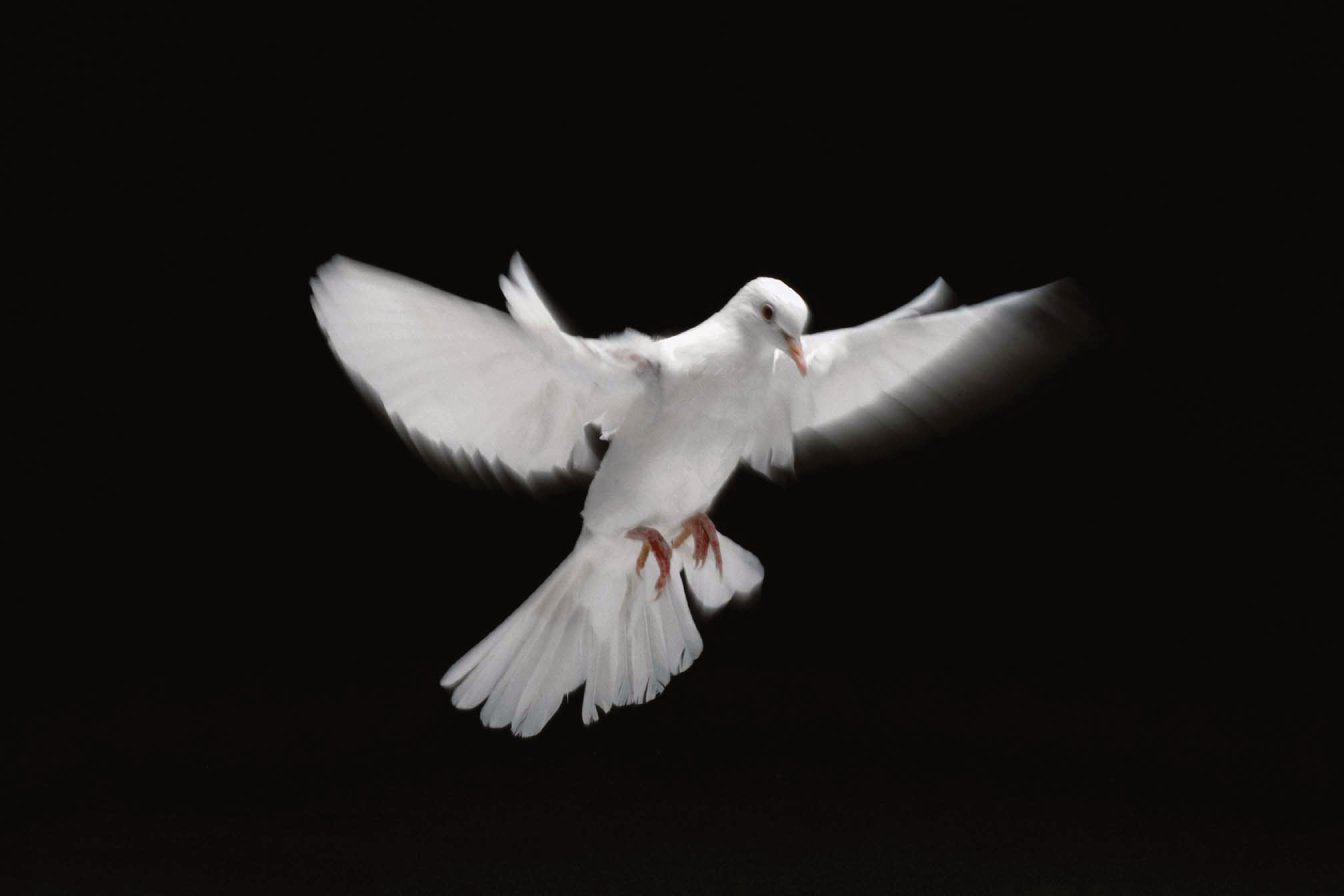 I was also reminded of another death I experienced with an injured songbird that had died almost exactly 10 years ago.  The process was the same.  I would see and feel the energy of the bird move through its body, stretching its wings to fly seemingly to pass at that moment and fly one last time.  But to my surprise, the bird would then pull in its wings and continue breathing.  This process went on for many hours until finally it took it's last flight, spreading it's wings and then its spirit was gone.  At the time this happened, I had no idea that a tiny bird could go through such an elaborate process of dying, but each time I could feel the spirit's pull on the body that kept it here on earth.  Hope went through this same process.  I could see her life force moving through the lower chakras of her body which held her grounded on earth and she would move her legs as if to run away.  This process went on for several days alternating with vocalizations and periods of deep sleep despite the fact she had stopped meowing for several months. 
Several years ago while talking to a friend about the last few weeks of her father's life in Hospice, she told me that her father relived his memories of WWII during that time.  She was astounded by his ramblings because he had never spoken about much of these experiences during his lifetime.  It had all been held within the confines of his body and mind.  I felt that during the death process he was releasing much of these painful memories and this in effect was releasing imprints held within his body.  I believe animals experience this same thing.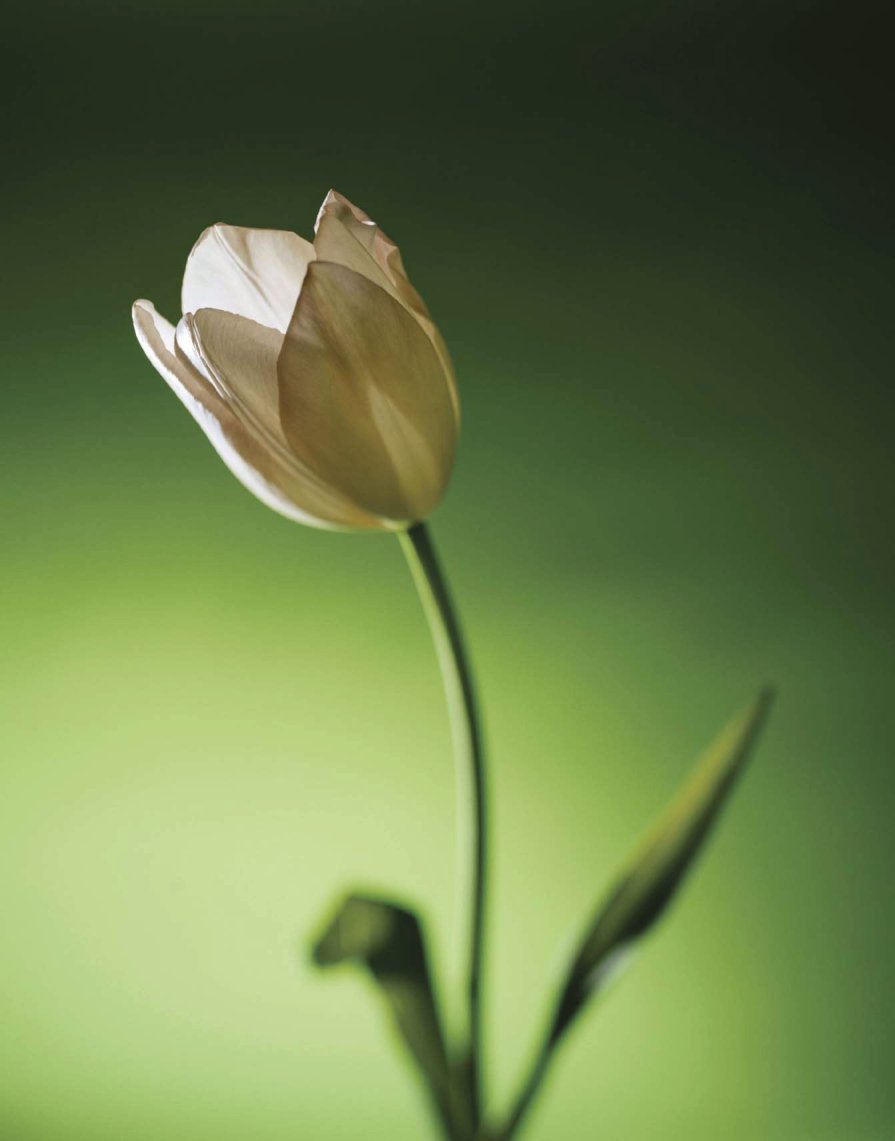 There were many nights I thought (and hoped) Hope would pass, but she didn't and I questioned what I had allowed her to go through.  Euthanasia would have been much quicker and yet, I truly believed she needed to complete this part of her journey.  Hope had had such a wide range of health problems.  I was convinced that in going through the death process, she would in essence be bringing to completion all the issues she had been resolving here on Earth during this lifetime. 
I had been working with homeopathy to release the imprints held within her body and there had been many.  Vibrational medicine is the key to the lock of that which is held deep inside all of us.  I've never had an animal resonate with and be helped by so many different homeopathic remedies as with Hope, each one releasing a different level of imbalance from her body.  I also used a wide range of flower essences with Hope, particularly in her final moments.  Because Hope did not want to be touched at one point, I gave her a high potency of Arnica (leopard's bane) to help with her transition.  When she shifted again and allowed me to pet her but became restless and no longer ate, I changed over to Arsenicum Album.  Both of these remedies in high potencies can help ease the transition of a dying animal's final moments. 
Hope had been unique, both in her living and her dying.  She also had immediately been accepted by the other cats who nurtured her during her stay with us.  It was as if, they had known her all along.  I've never seen a new cat be accepted so easily by others.  All the vibrational essences I had used with Hope-- both homeopathic and flower/mineral essences, had been clearing her energy field throughout the last year of her life right through to the last remedies used for her transition.  Who knows how many lifetimes, these remedies may have cleared?  Hope also affected the imprints held within her family of origin-- the cat clan she had been born into.  Whatever she had inherited from her ancestors had the potential to be cleared by the use of all these vibrational essences.
In the end, I was right there during Hope's passing.  Although her eyes had been closed for the last few days, she opened them widely one last time as though seeing the light before her and took one last breath.  And then she died in peace in the comfort of her warm, snugly sleeping bag in the last home that had shown her kindness.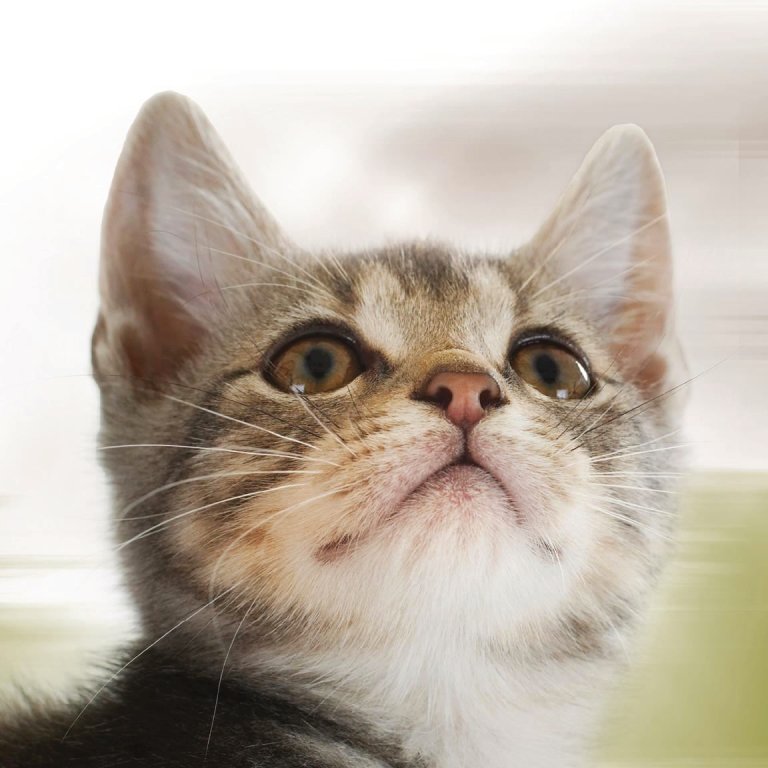 I will always remember Hope for her enthusiam, tremendous affection and love for life.  Despite being blind and deaf during her last months, Hope managed to play like a kitten once more right up until the last few weeks of her life tossing her toy mouse around, much to our amazement.  It was truly inspirational to know that her senses were still so acute that she managed this feat one last time.  Hope died as she had lived-- an inspiration to us all.
"Hope is the thing with feathers that perches in the soul and sings the tune without words and never stops at all."   -- Emily Dickinson
Blessings of Hope!
Copyright 2011 Awen Environments.
/