Shopping Cart
Your Cart is Empty
There was an error with PayPal
Click here to try again
Thank you for your business!
You should be receiving an order confirmation from Paypal shortly.
Exit Shopping Cart
inspirational living arts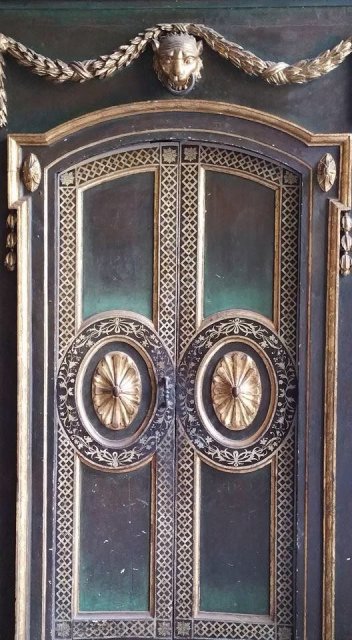 My recent pilgrimage to Peru will always remain in my heart for the wide range of experiences I had and the way it touched my emotions in so many ways. I know that every country that I have traveled to has in some way retrieved a piece of my soul, some long lost memory of another lifetime. Peru was no exception. 
It was an arduous journey both physically and emotionally. It was also an overly ambitious trip with too many places planned in too short a time. I do not travel well due to motion sickness and sensitivity, so the altitude, winding mountain roads and extremes of climate also wreaked havoc on my body.
In looking back, however, I realize that my pilgrimage was perfect for me at this time and despite the physical challenges, it had a profound impact on my life though it took me weeks to integrate my experiences into my present life. Part of the journey was about going back into the past-- overcoming old patterns and fears, old ways of being and most likely other memories and lifetimes in this country that I needed to heal.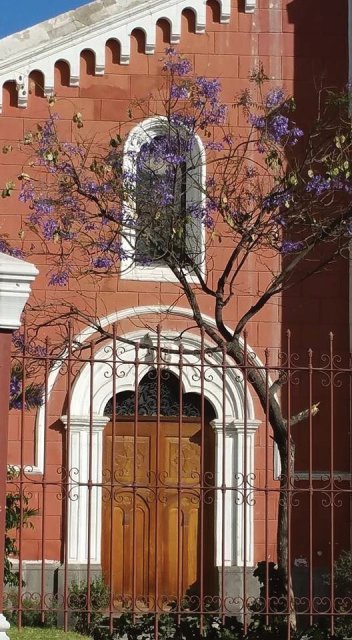 Another part was about focusing my intention, embarking on the unknown and planning my future. It was about opening new doors to new opportunities to create a life of balance and focusing on that which is most important in my life right now. My trip to Peru was about embracing the beauty and joy of new experiences and living in the moment without knowing what tomorrow would bring. The vibrant and rich colors touched me in a deep way.
While I visited many well known sacred sites that most tourists frequent like Machu Picchu and Sascayhuaman to name a few, I was also drawn to the energy of the city architecture, marketplaces and street vendors, as well as little known destinations that mostly only the locals knew about such as the healing waters of La Banda and the sacred site of Orcona both near Nasca. 
In truth I found the Divine in everyday moments not only in the remote landscapes of Nature, but also in the cities of Lima, Cusco and Nasca as I connected to the richness of these places and their underlying energetic blueprints in time. Those special moments were found in a meal that I shared, an unexpected conversation I had, a massage that revitalized me, as well as tumbled cathedral ruins I visited and rummaged through feeling the sense of loss of faith and connection within the local community.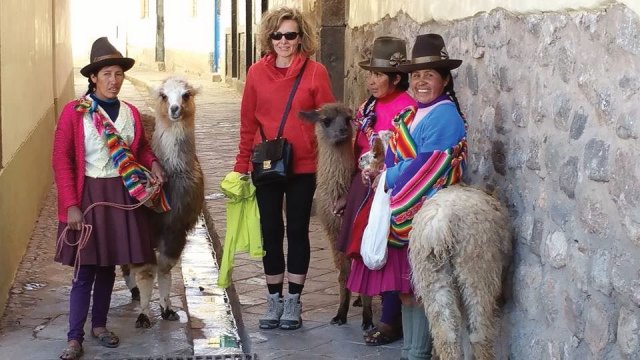 The numerous private moments at sacred sites touched my heart. The breathtaking experiences of viewing such incredible natural landscapes as the energetic portal of Aramu Muro near lake Titicaca invigorated me and heightened my spiritual awareness combined with moments of reflection in the most unexpected of places. The local people, guides and animals often touched my heart for a wide variety of reasons.
In truth, my journey was very unlike what I had anticipated. My intention had been to find more answers to questions I had been asking myself for quite some time, however, I came back to the US with more questions and a profound sense of wondering what in fact was I supposed to be doing now in my life? How could I create more meaning? How could I live more in alignment with my life's purpose and this planet? These were all things I continued to reflect upon and still hadn't found the answers to in Peru despite my intense efforts on this journey.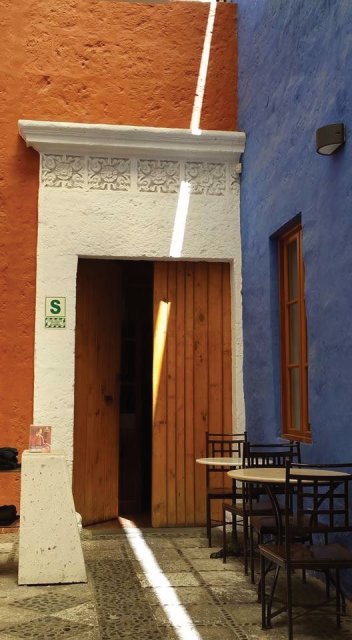 It was my shamanic work that enabled me to answer many of these questions upon my return or at least move me in the direction of greater clarity in the following days and weeks. It gave me the discipline to continue when all I wanted to do was return to Peru to immerse myself further in the richness of these sacred landscapes and find the answers to many of life's puzzling questions. I knew that greater meaning in my life was somehow linked to my experiences in Peru, but I just didn't know how to integrate them completely yet. 
It would take me many weeks before I received answers and a greater clarity began to unfold. My shamanic work enabled me to find the inspiration to continue on my path despite not having all the answers and at times taking leaps of faith into the unknown. It would seem that facing some of my greatest fears would continue to be on my agenda, but my shamanic practices would provide me with the tools that I needed in order to work through them.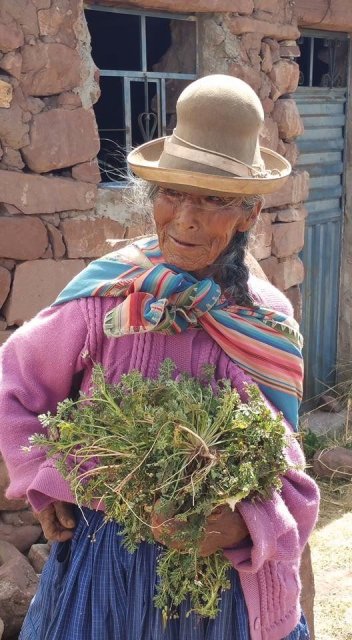 There is something quite interesting about the energy of Peru and it's rich culture and history. While in some ways the poverty and way of life can be shocking and provide you with a new found sense of gratitude for what you do have in your life and the things you often take for granted, the landscape somehow also draws you in and instills a greater love and appreciation of the mystery of the Divine and this planet. It fills you with the overriding energy of the culture and the richness of its sacred traditions and the tremendous attention to detail that can be found everywhere throughout Peru in the architecture, as well as the artesanship and colors. 
The colors and beauty of the local textiles, handcrafted items and works of art will never cease to astound you and touch your body and soul. The marketplace filled with such a variety of offerings and aromas will always stay etched in your mind and the experiences will touch your heart in countless ways. The magnificent architecture of cities like Cusco, Lima and Arequipa remind you of the splendor of the history and traditions of Spanish culture blended with the Peruvian's unique connection to this sacred land and the traditions of the Incan civilizations and their mysterious ways. There is an underlying energy to this land that can only be experienced, not written about. I know that I will be going back eventually to delve into this further, as my soul still needs answers.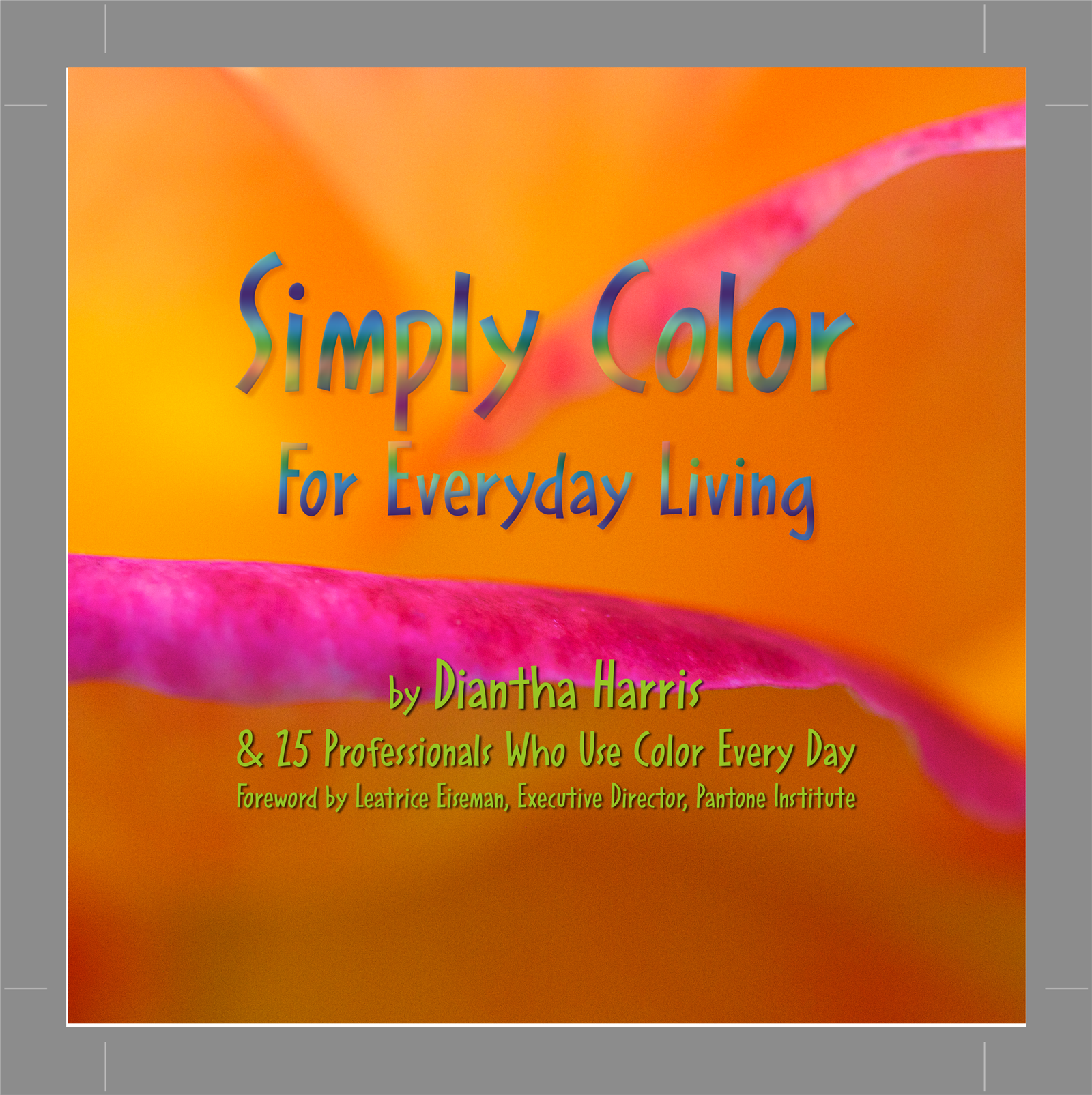 Interestingly, the new book
"Simply Color for Everyday Living"
was released shortly after my return from Peru. This book by Diantha Harris features collaborations from 25 writers including myself in a beautiful compilation of stories and photographs discussing the healing and energizing attributes of color in our everyday life. For me the publication of this book is a welcome tribute to my recent pilgrimage and my life's journey with the energy of color.
My chapter entitled "An Ally in Transformation: the Color Yellow" discuses the difficult moments of my mother's last months of life, as well as a spiritual journey to the island of Cozumel, Mexico with my son and how working with yellow was woven into these experiences. This book beautifully expresses many of the rich colors I experienced both in Mexico and while in Peru-- a timely coincidence? I think not-- more likely a Divine synchronicity...
Blessings of Color in your life!
Copyright 2015 Awen Environments/Clarissa Harison.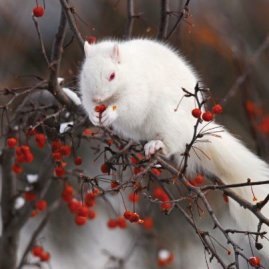 We live in a society that values perfection. It is an unattainable goal that humans have a tendency to strive for and yet it is our definition of perfection that induces stress and anxiety, not the perfection itself. If you look around you there is perfection in every nook and cranny, you merely have to reorient your focus.
I learned this lesson in a quite interesting way recently, but it had been a message that had been staring me in the face for quite some time. Growing up in a family of perfectionists, I was always striving for the unattainable. No accomplishment was ever good enough for long and I placed harsh requirements on myself for not only my physical body and outward appearances, but also my achievements. As time went on I realized that I was no longer my achievements nor my physical being, but a sum total of all my life experiences that had molded me into the person I had become. I think it was my son who taught me the most about myself-- the good and the not so good.
My son broke down all my barriers and made me realize what was important. I was no longer so concerned about my achievements and more about being a caretaker and inspiring my creativity, doing things that nurtured my passions and living life authentically. He also made me look at the not so nice aspects of myself and places that needed healing including criticism directed not only at myself, but at others. Repeatedly I was met with less than perfect circumstances within my life that inspired me to build inner strength, challenge my faith and focus on what was truly important in my life. It was a very humbling experience that made me stronger. The perfect no longer seemed to matter so much. The perfect living space, the perfect gardens, the perfect clothes and physical appearance seemed less and less attainable in my increasingly busy and challenging life. I began to observe and learn from Nature and strive for more balance.
It is going on a year since my mother passed away suddenly of cancer. She was a major perfectionist and so was my father. Though I would imagine they were most hard on themselves for all the challenges the universe had presented them throughout their lives. These high standards were passed on to their children and at times I have seen myself doing the same thing to my son. This past year I have been reviewing my life and trying to come to terms with my home and eliminating or upgrading things in my life that no longer serve me. It has been a continual process of clearing clutter and truly determining what direction I want my life to take. I have also been reviewing many patterns in my life that I no longer wish to continue or that have been replaced with healthier ones. My focus now is to streamline my life, do what I love as much as possible and eventually see more of the world again.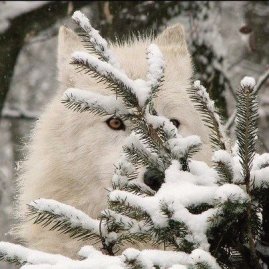 In the midst of all of the changes in my life, my most recent project has been my bedroom. It had become a catch all for a variety of furniture styles and possessions, as well as the location of my altar space where I would set my intentions, prayers for myself and others, as well as a way to relieve my stress from the day's activities. I realized my private space no longer reflected the life I wanted. It was filled with a lot of conflicting energy from the past including my fears, combined with my dreams and intentions for the future. 
So first came the color change. I chose a somewhat unusual mango color which brightened my room from the dark, womb-like earthy, terracotta color it had been previously. In retrospect, the terracotta had been the perfect color for me during a time of transition but not anymore. My new color brought lots of light during dreary winter days. It also made me feel good and that's what mattered in the overall scheme of things, not whether it was the latest trending color.
My previous bedroom set had been acquired second hand and although I was drawn to the style and solid mahogany wood and workmanship, it nevertheless carried the energy of its previous owners to some degree and had acquired damage over the years. It also held my own memories, some of which had been painful at times. We bring our thoughts to our bedroom at the end of the day and so these furnishings now held a past I no longer cared to remember. These bedroom furnishings were not something I had chosen new, but acquired out of necessity during a transition point in my life when I was wanting something new but not sure what that was. They no longer felt in alignment with my life now nor did they support the well being of my body anymore.
Realizing I needed a major change and a different outlook on life, my bedroom became a primary focus at the top of my priority list for change because it was about me and my needs. This bedroom was something I would devote to honoring myself and a new transition in my life from being someone's daughter and mother to a woman of independence, strength and wisdom. I would create a sanctuary for my soul in my bedroom and honor myself for once and the new boundaries I had formed within my life and the lessons I had learned. It was symbolic of a new beginning and perhaps one day it would also inspire a new relationship because my relationship to my self had changed.
So it was interesting when my new bed arrived and I immediately noticed that a piece of the wood in the headboard was 'different' from the rest-- somewhat lighter in color with a more significant graining pattern. There were also insect markings from the cherry tree it had once been. As I settled in with the bed and began living with it, I went through quite a little process of deciding whether I could live with this new piece of furniture. I reached a point where I contacted the furniture store and asked what could be done because I felt this was a design flaw and a poor choice of wood. The manufacturer agreed to replace the bed and arrangements were made, but then one day I really began looking at my new bed and seeing its true beauty with different eyes. I thought about how much I now enjoyed this new bed and how it had already become a new ally that supported me during my sleep bringing the beauty and strength of the cherry tree it once was, into my dream time. That's when I started to have second thoughts.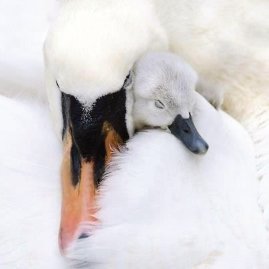 Suddenly one day I realized what the message was in all of this when a friend mentioned that maybe the choice of wood for the bed was meant to be. I realized I had finally 'seen' the perfection in the imperfection before me. This bed and the wood it was made out of was actually perfect. One needed only to see it in a different light as it is with all things. Nature is perfect because it is as it should be. The insect markings would also become very symbolic for me, as I later came to realize. Those of you who know me or have read my stories, will remember that the insect kingdom once taught me a
valuable lesson
about relationships and my anger which I had been putting out into the world. This bed would be a reminder of what I didn't want in my life anymore.
I believe there is a perfection in all creation that goes behind our very comprehension as humans. Every snowflake has a different pattern. Every tree has different DNA and a different shape. We humans are part of Nature and all of creation-- each unique and perfect in our own way. The messages are all out there if you pay attention even to those objects that you bring into your life. I think I'm finally on the way to accepting myself exactly the way I am and... I just love my new bed and the lessons it has taught me.
Blessings of Clarity!
2015 Copyright Awen Environments/Clarissa Harison.
"The longest journey is the journey inward."  --Dag Hammarskjold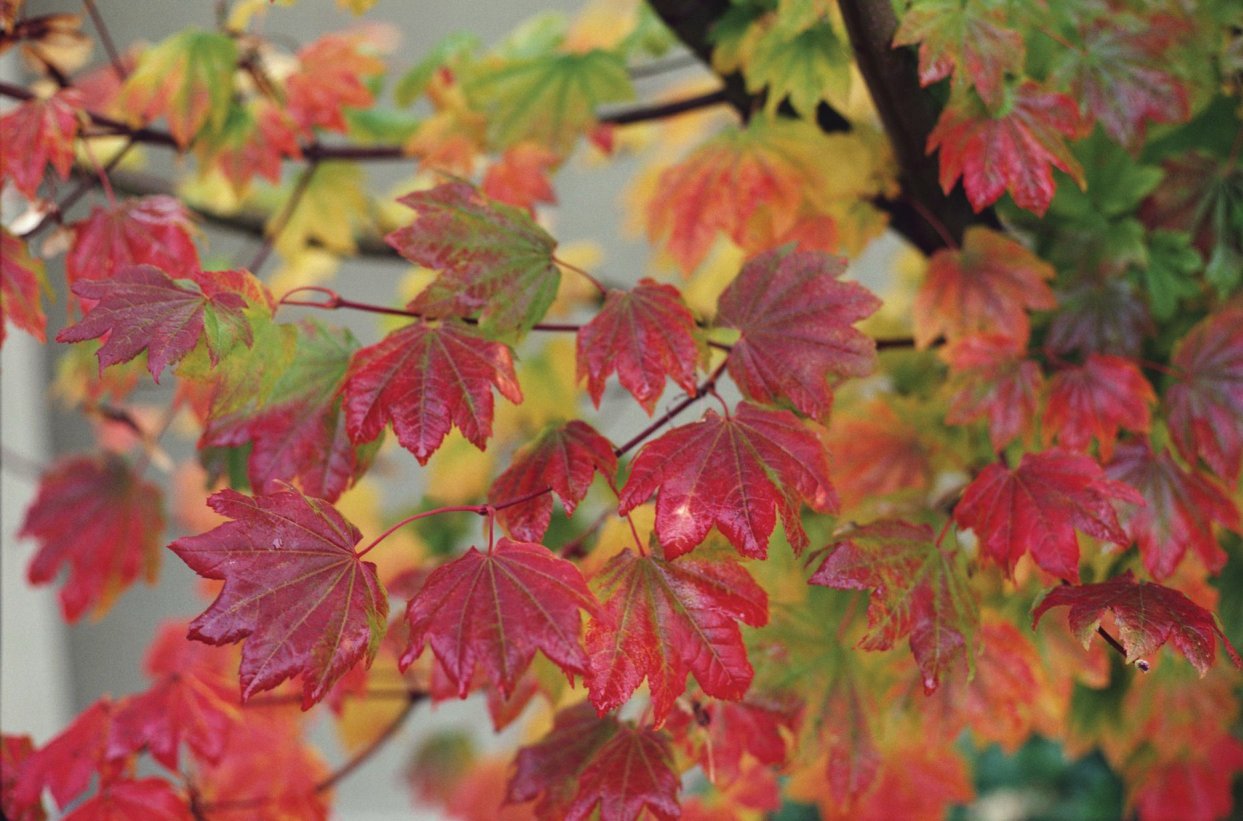 Those of us in the Northern Hemisphere are now experiencing the incredible beauty of Autumn and the time of balance between light and darkness during the Equinox.  Although I love all the seasons here in Western New York, Autumn is my favorite time of year. 
While some see this as a time of flowers dying and dread the inevitable winter that follows, I see it as a time of tremendous vibrancy and inspiration.  The trees are so rich with color, the air is crisp and it is time for the harvest of fresh apples, pumpkins and other nutritious foods.  The harvest is also a time to give thanks for all the blessings that are bestowed upon us each and every day, however small or insignificant they may seem.
Autumn always causes me to think of not only the beauty of trees, but also all that they do for us in the unseen realms.  As the Austrian environmentalist and visionary  
Viktor Schauberger
  once wrote "a society that destroys it's trees, ultimately destroys itself."  Autumn is usually when I see people cutting down their trees because they fear them falling and creating damage to their home or because they cannot be bothered with raking all the leaves.  This always saddens me.  If only they knew that these trees are absorbing much of the contamination from chemical pesticides in the soil, absorbing excessive water and transpiring it for drier periods, as well as purifying the air that we breathe of toxins.  They also help protect the land and provide windbreaks, as well as habitat for animals and birds.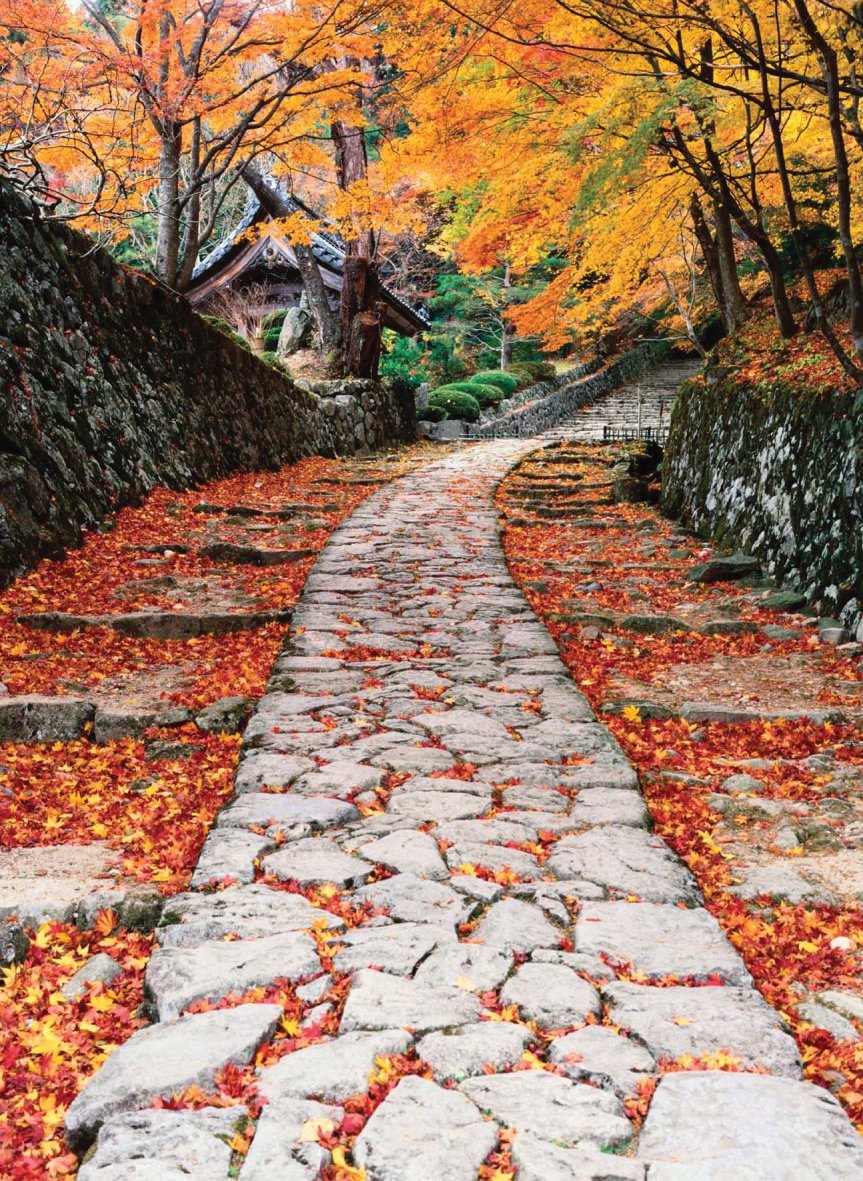 Many of you know that I have a passion for trees and several years ago I felt it necessary to be their messenger after we'd experienced a tremendous premature storm in this area which devastated many of them.  While the natural disasters continue around the world, I feel it's extremely important not only to respect and understand the value of our trees, but also spend time planting many more and improving our relationship with them. 
The trees are the lungs of the Earth and their leaves hold the imprints and DNA of the trees they originated from. Trees help maintain the Earth grids (channels or meridians of energy) holding the memory of the water and information that flows through them.  When they are lost, the land becomes unbalanced and stress is placed on the remaining landscape.  Some people don't seem to realize that if they are already experiencing health problems and/or imbalances on their property, eliminating their trees will exacerbate the situation (unless of course the trees are, in fact, diseased and dangerous).
Those leaves which many dread raking and children love playing in, are also Nature's blankets for the winter which provide nourishment for the surrounding soil and winter homes for the tiny creatures which are so necessary for a balanced ecosystem.  Shredding, rather than raking Autumn leaves can supply a fertile mulch for your gardens and trees.  The vibrant colors that they display also provide the vibrations of red, orange and yellow which activate our lower root and sacral chakras (energy centers in the body), as well as the solar plexus where our emotions are held.  The beauty which we see all around us activates energy within our body to prepare us for the coming months of darkness and more inward times.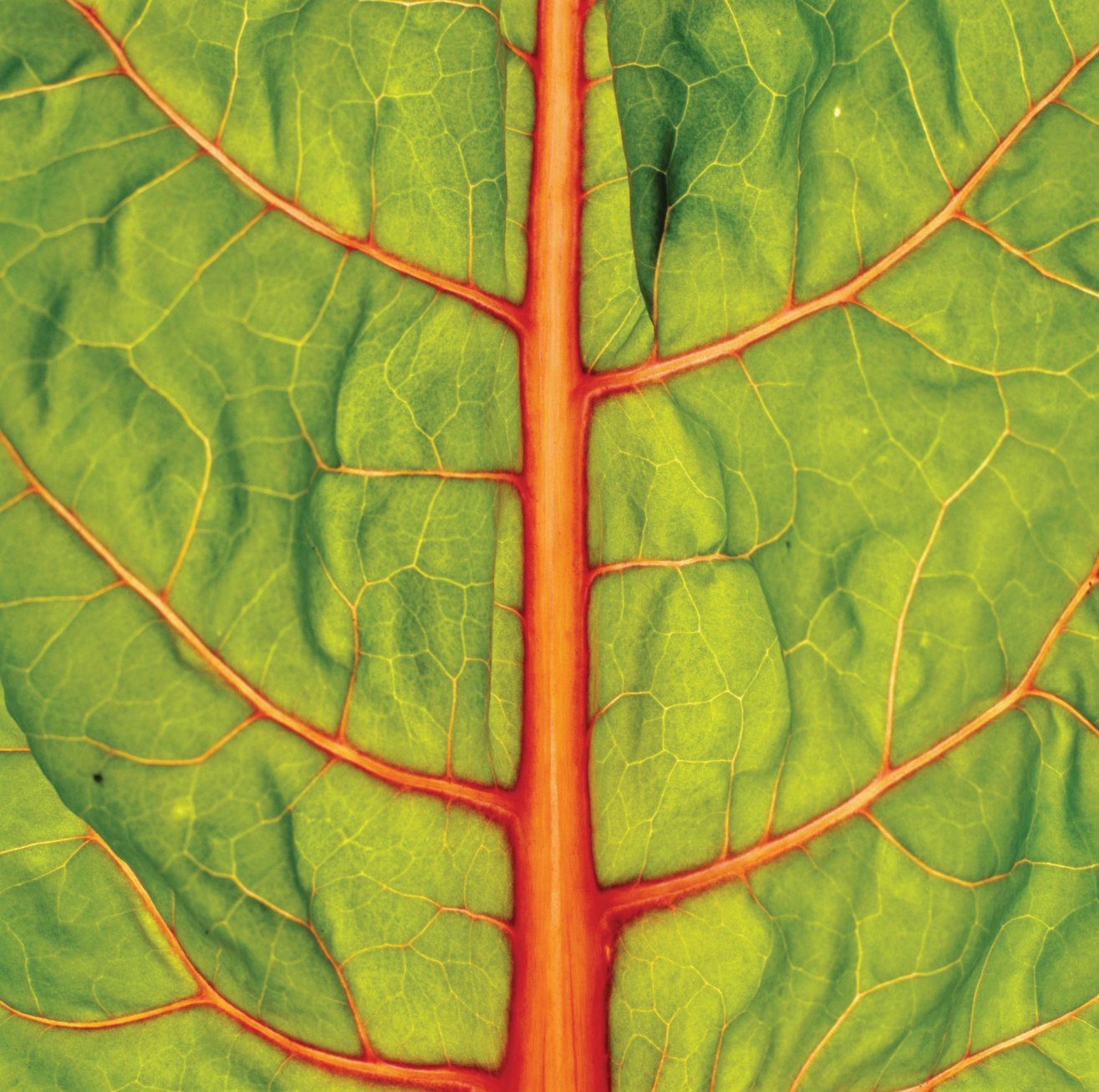 The vegetables that we harvest in Autumn also provide us with not only their nutrition, but also the healing vibration of the the earth, the stars and the planets, and the loving care that we have put into growing them.  Although a garden is much more work than a visit to the grocery store, the fruits and vegetables that you grow have much greater value physically and energetically than those which are grown in a factory farm environment and therefore much less is needed to nourish your body, raise your own vibration and improve your health.  Something which is vitally important during times of upheaval and stress.
Our modern world has gotten so removed from the natural cycle of things and forgotten so much of what our ancestors once knew as inhabitants of this planet. There is so much that we take for granted because so many of us have lived a life of convenience never seeing where our food comes from.  But live in an impoverished environment where water is scarce and you learn to value the food that sustains you.
It is that connection to the Earth that heals us and the care that we put into our daily activities that makes a difference.  In order to heal ourselves, we must first begin with our own bodies and the relationship that we hold with this planet.  Only then can we truly overcome the myriad of diseases that plague our society.  When we change our relationship to the plants and trees on this planet, we heal ourselves because ultimately we cannot live without them.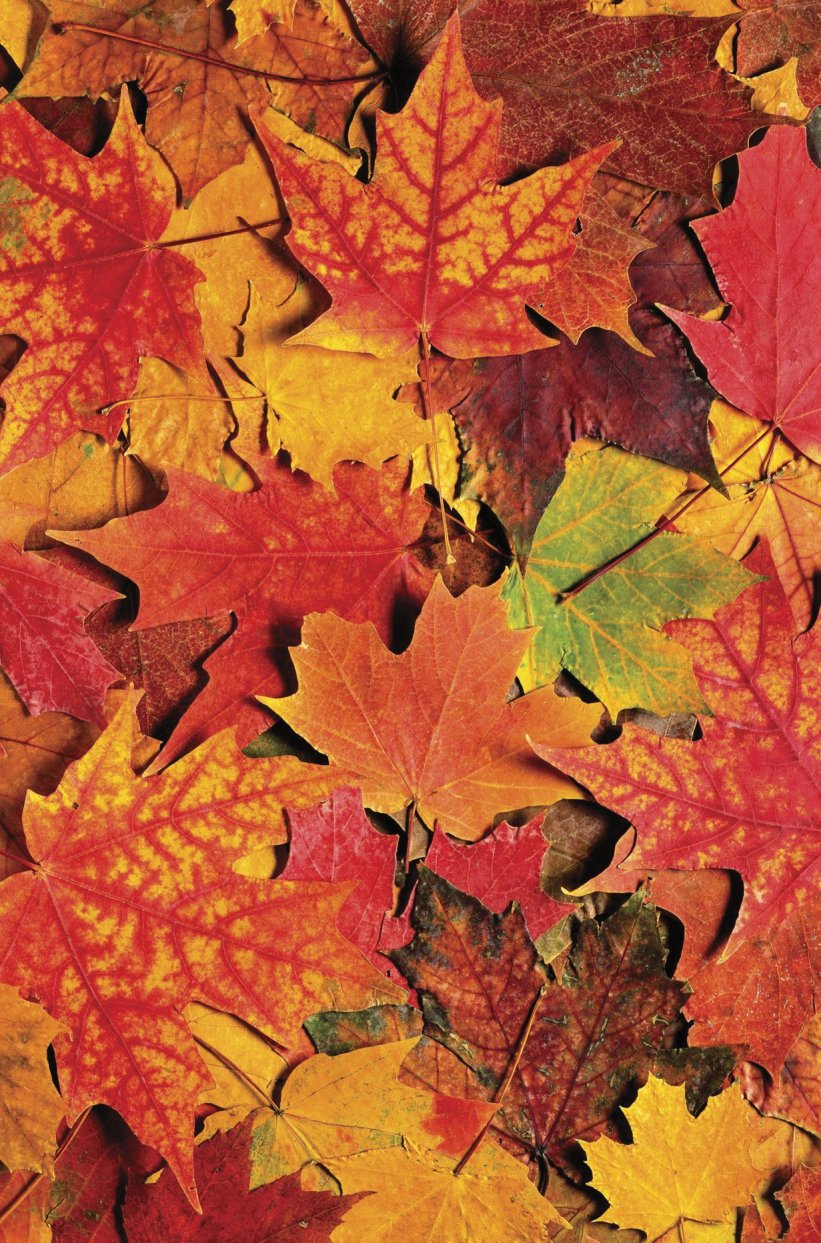 There are so many things that can be done with leaves in addition to using them to fertilize your soil.  Several years ago knowing that we would eventually be leaving our home which included a special sycamore tree named Gandalf that my son and I had planted, I decided to make an intention box out of the leaves so that we could at least carry the memory and some of the tree's vibration with us to our new home.  Sycamore tree leaves are unusual in that they are quite large.  Some can be almost 10-12" in diameter and they also feel and look quite leathery.  I used sycamore in combination with brightly colored leaves from many different trees.  They all make a beautiful intention or prayer box. 
All you have to do is glue the leaves to the outside of an old shoe box with decoupage glue, as well as pictures and words of your dreams or what is important to you on the inside.  When I made my box it was quite an experience of self discovery as I learned to trust the process of creation.  Make sure you use a box with a top that comes off because otherwise the opening and closing will cause the leaves to crack. It's okay if it doesn't turn out perfect.  That in itself is a message because we're all still getting clear about what exactly it is we want out of life and we're learning what not to do the next time around.
This special box which I will always cherish became imbued with the energy of our sycamore tree and also the ideas and dreams that I hoped to manifest in the world.  As the tree grows and becomes stronger, so too will the dreams contained within your intention box.  It becomes a very powerful source of inspiration as you continuously fill the box with pictures of your dreams both big and small, as well as your prayers and other special items holding symbolism for you.  Open the box periodically to review the items and pictures to see what has come to pass.  Sonia Chocquette talks more in depth about this process in her book, 
Your Heart's Desire: Instructions for Creating the Life you Really Want.
  Creating an intention box is a very creative inward process of manifesting your dreams into reality for it all starts with your ideas and having clarity of vision.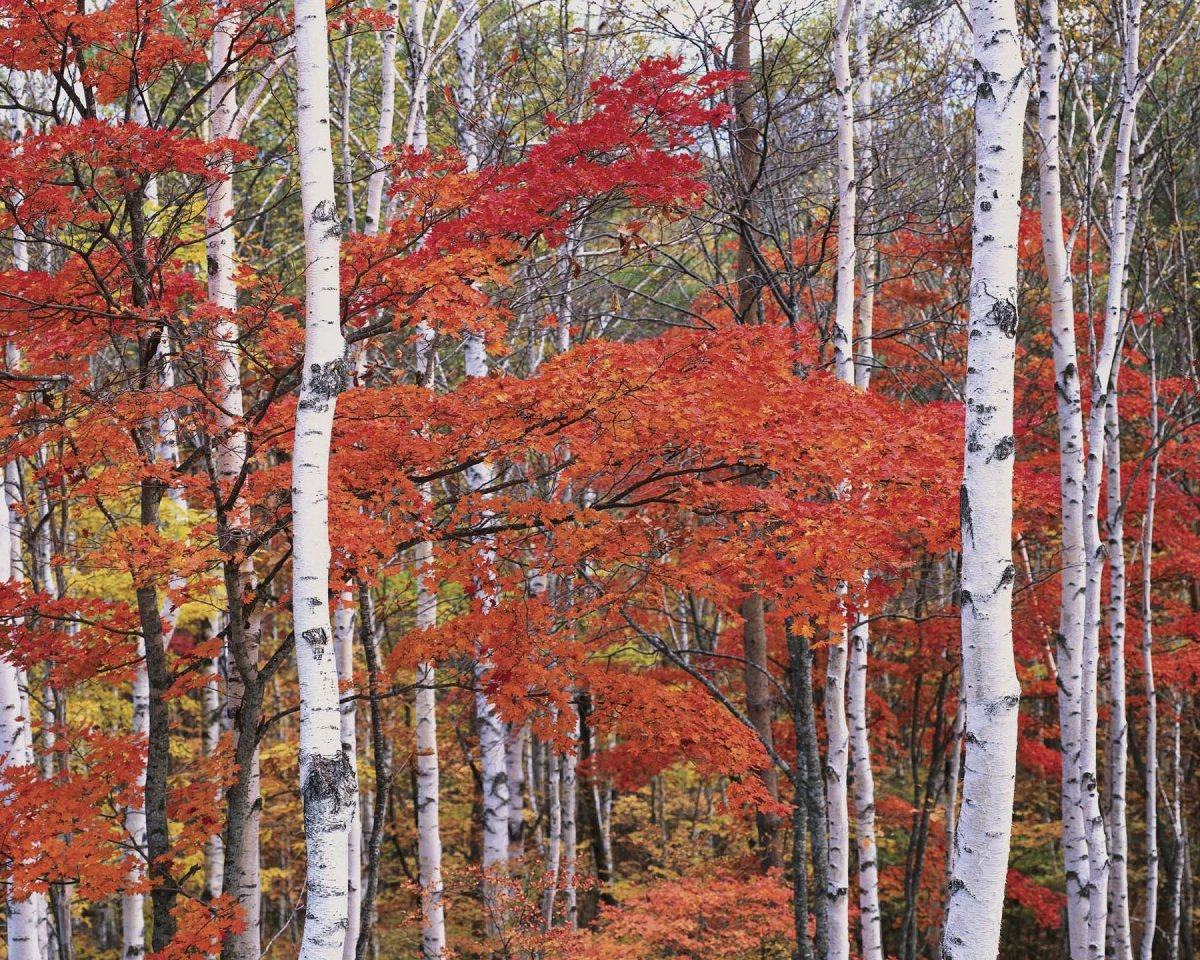 One thing I've learned in this process of focusing your intentions is that things manifest when you least expect it and sometimes in the most unusual ways.  They also occur in
universal or cosmic
time not our time, so be patient and trust.  Everything always happens at it's appropriate time.  And if it doesn't,
"Remember that not getting what you want is sometimes a wonderful stroke of luck." -- The Dalai Lama
Equinox Blessings!
Copyright 2011 Awen Environments/Clarissa Harison.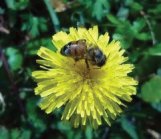 Despite this progress, I was extremely disappointed to still see a familiar yellow warning sign displayed in one of  the public flower gardens recently in the town where I currently reside. This particular garden dedicated to world peace with the sign "May Peace Prevail on Earth" in various languages, was created by a girl scout troup project and is located in the center of the Village of Lancaster.  It is a beautiful small garden when in bloom. 
Given all the information that's out there concerning how detrimental pesticides are, not only to the environment, but also to people and animals, I would hope that townships (including school districts) within WNY and around the U.S. would start becoming more progressive in their gardening and lawn care approach. Even so called 'natural' lawn care products are just a play on words and their advertising very misleading, as these products still contain chemicals that are harmful to life.  If they didn't, they wouldn't require a yellow warning sign, now would they?  The 24 or 48 hour waiting period may be over, but the chemicals are carried by the air that we breathe and seep into the ground water and they affect all life including butterflies, bees and songbirds.  Couldn't those funds devoted to pesticide and herbicide maintenance be put to better use?
I happen to differ from most, as I see the beauty in dandelions and they are welcome guests in my gardens and on my lawn because I know how valuable they are to creating healthy soil and providing nectar for bees and butterflies. I admit, it's hard to be a non-conformist in a suburban area and eventually I have to get my lawn mower out when the grass gets too high, however I do allow them time to bloom.  Allowing the dandelions time to fulfill their destiny is not the sign of someone who is neglectful-- quite the contrary.  I happen to love my yard and 
all
the flowers that grow there.  And I enjoy seeing the mass of yellow color.  As mentioned in a
previous post
, the bees are in dire need of our help and the more food sources and habitat that we can provide them, the greater their chances of surviving.  Bees have to travel longer and longer distances just to get enough nectar because there aren't may wild spaces left and well manicured lawns provides little nourishment.  After a long winter, the bees are desperate to find sources of nectar and the dandelions are usually the only ones available.
The bright golden color of the dandelions is also linked with the third chakra (energy center of the body), the solar plexus which is associated with our emotions, creativity, personal power and instinctual or "gut reactions."  These rays of sunshine are some of the first flowers to bloom in the spring time long before all the cultivated gardens begin to blossom.  Their color and healing gifts are needed by Nature and by man.  Not only do the bees need the nectar, we need the vibration of the color yellow to re-energize our body after the darkness of winter.  Unfortunately, we always destroy that which we do not understand.  It is the habit of human nature.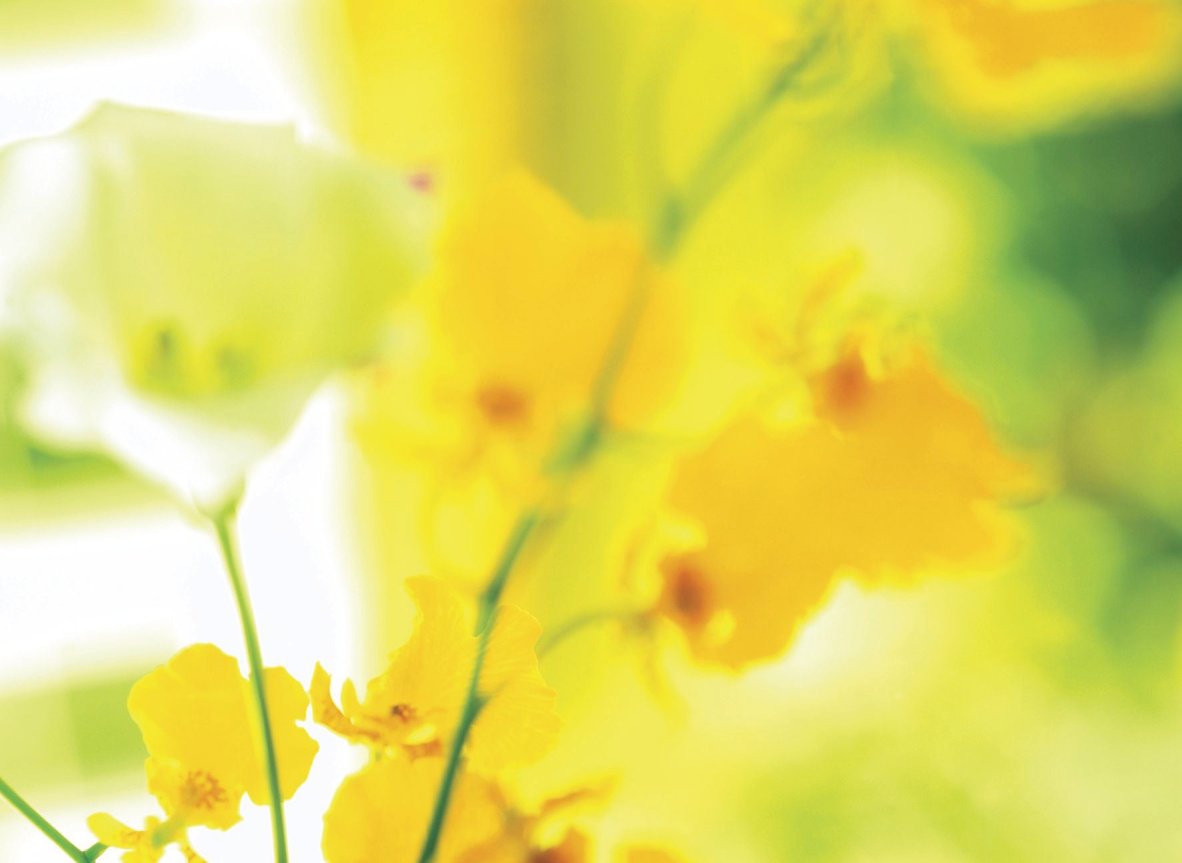 Interestingly, the European colonists brought dandelion seeds with them and planted them in their gardens many centuries ago.  They were used for food sources, medicinal properties and their roots were roasted and ground into coffee. 
Dandelion tea
is used as a blood purifier and is a great tonic to use to cleanse your system in the spring time.  It contains a variety of different minerals including iron, calcium, and magnesium to name a few, as well as various different vitamins such as A, B and D.  Much of this knowledge has long since been forgotten. 
With the advent of extensive advertising and chemical companies seeking massive profits, the entire image of dandelions has become that of disdain by most of society.  It is truly unfortunate and saddening because what the dandelion can do for man's body, it also does for the earth.  I'm certain that their proliferation is directly related to the amount of toxins in the soil.  The more we fight them, the greater their need to do their job.  Not only are they aerating the soil, but they are also providing much needed nutrients.  That's why you'll always see them popping up their yellow faces in my gardens.
We need to look at generally accepted beliefs with new perspectives and not assume that just because we've been led to believe certain things (mainly by corporations seeking profits) or because we've always been doing something in a particular way, that it's the right way.  Our current mode of thinking is not what will change the current weather patterns or stop the degradation of this planet or improve our health, it is looking at our environment with new eyes and the wonder and open mindedness of a child.  Haven't you ever wondered why young children think dandelions are beautiful and bring them to you to be placed in a vase?  Children see the beauty that is all around them before they are indoctrinated into a certain set of belief patterns based on society's norms at any given time.  Our attitudes and beliefs are learned behaviors largely driven by what is seen in advertising and projected as acceptable at that moment.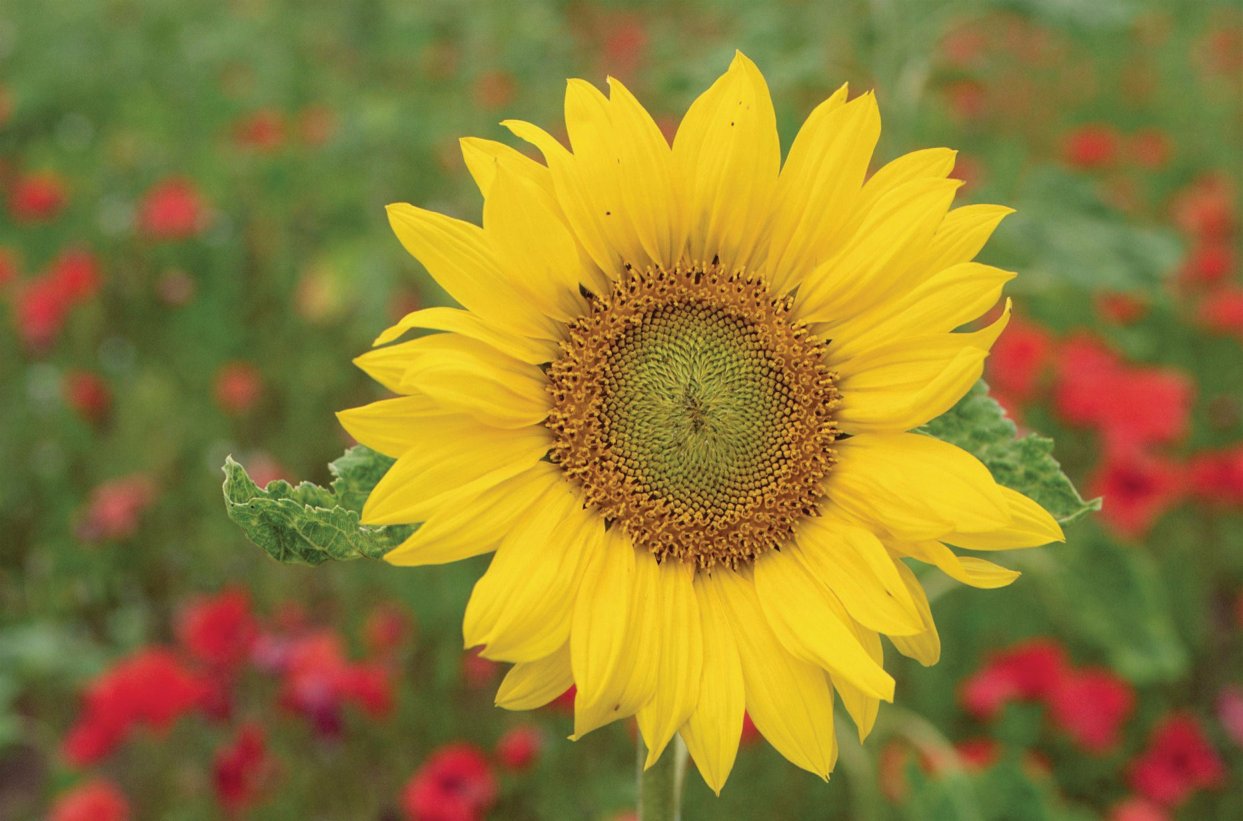 Dewdrops and the morning sun,
Weave your garments fair and bright,
And we welcome you to-day
As the children of the light.
Children of the earth and sun.
We are slow to understand
All the richness of the gifts
Flowing from our Father's hand.
Welcome, early visitants,
With your sun-crowned golden hair
With your message to our hearts
Of our Father's loving care.
(Excerpt from Dandelions by Frances Ellen Watkins 1825-1911)
In Native American traditions, the earth is considered to be our 'mother' because she is a living being and provides for us in all ways.  Isn't it time we stop the war against this planet and start making peace with all life, including the insect kingdom and seemingly unwanted flowers?  Peace starts right in your own backyard.  Though May 11th (Sierra Club's Dandelion Day) has already passed, why not join the growing number of people in honoring all that grows naturally on your property?  You'll be glad you did.
Blessings of Sunshine!
2011 Copyright Awen Environments.
Source:
Green, Emily, Concern Grows in Weed War, What Price Freedom from Dandelions? The EPA is Rethinking a Long-used Herbicide's Cancer Risk to Humans, LA Times, 2002.
/