Shopping Cart
Your Cart is Empty
There was an error with PayPal
Click here to try again
Thank you for your business!
You should be receiving an order confirmation from Paypal shortly.
Exit Shopping Cart
inspirational living arts

If you practice homeopathy, there are surely remedies that are your favorites.  I have several, but the one that always helps me with extreme situations is Belladonna.  When I first began my studies in homeopathy, my teacher talked about the pictures of several remedies and one of them was Belladonna. What I always remembered about her lecture was how 
Belladonna,
  because it was made from the vibration of a poisonous, psychotic plant, had the ability to "restore light from darkness."  That picture has always stayed with me over the more than 15 years that I've been using homeopathy. Over and over this concept has presented itself in a variety of interesting ways and I know for that reason this is one of my allies whose capabilities never ceases to amaze me.
Most recently I had an extreme situation that occurred after having my 7 month old shiba inu puppy spayed after being vaccinated with a rabies shot one week prior.  I will never know exactly what caused such an extreme reaction in her behavior, whether it was the combination of the rabies shot with the morphine that was used after surgery, or whether the anesthesia itself caused a shift in her consciousness.  It is possible that all of the things together combined with her sensitivity, caused such an extreme shift in behavior that we thought we'd never have our sweet, fun loving puppy back with us.
Although the rabies vaccination passed without any noticeable problem the week prior, as soon as we picked up Sachiko (Japanese for child of happiness), we noticed she was very lethargic and in a great deal of pain because every time we even touched her, she cried out.  She refused to eat anything but a small treat that evening and even that she eventually threw back up. She slept through the night, probably due to her pain medication, and the following day she raced around as though she was back to normal. It wasn't until evening of the next day that we noticed an unusual change in her behavior. Sachi started to become extremely irritable and began growling at our other dog.  She also began twisting and contorting her body in obvious discomfort.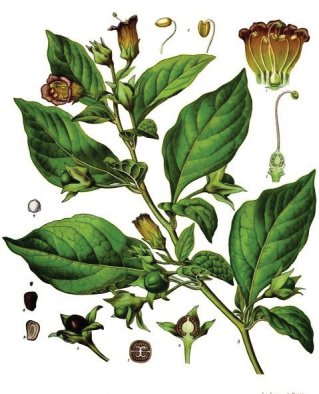 Other extremes have included when my son was a toddler and he developed such a severe headache that he was sobbing and asked me to take his head off because it hurt so much.  Another was when he was in kindergarten and came off the bus one day severely traumatized by an older child who had bullied him.  His mind became delirious as he raved and only Belladonna could comfort him.  In both instances, my son went from either extreme pain or emotional trauma to tranquility and sleep in a matter of minutes.  It's hard to imagine this type of response, if you haven't experienced it yourself.
Repeatedly Belladonna has worked in a variety of ways and situations where perception and/or pain were severe with an extremely sudden onset.  Despite Belladonna being a psychotropic plant in it's original state, the energy pattern held within the homeopathic remedy is able to transform the person or animals from a state of darkness to one of light, clarity and health.  It simply is one of my greatest allies.
Blessings of Health and Clarity!
2013 Copyright Awen Environments/Clarissa Harison.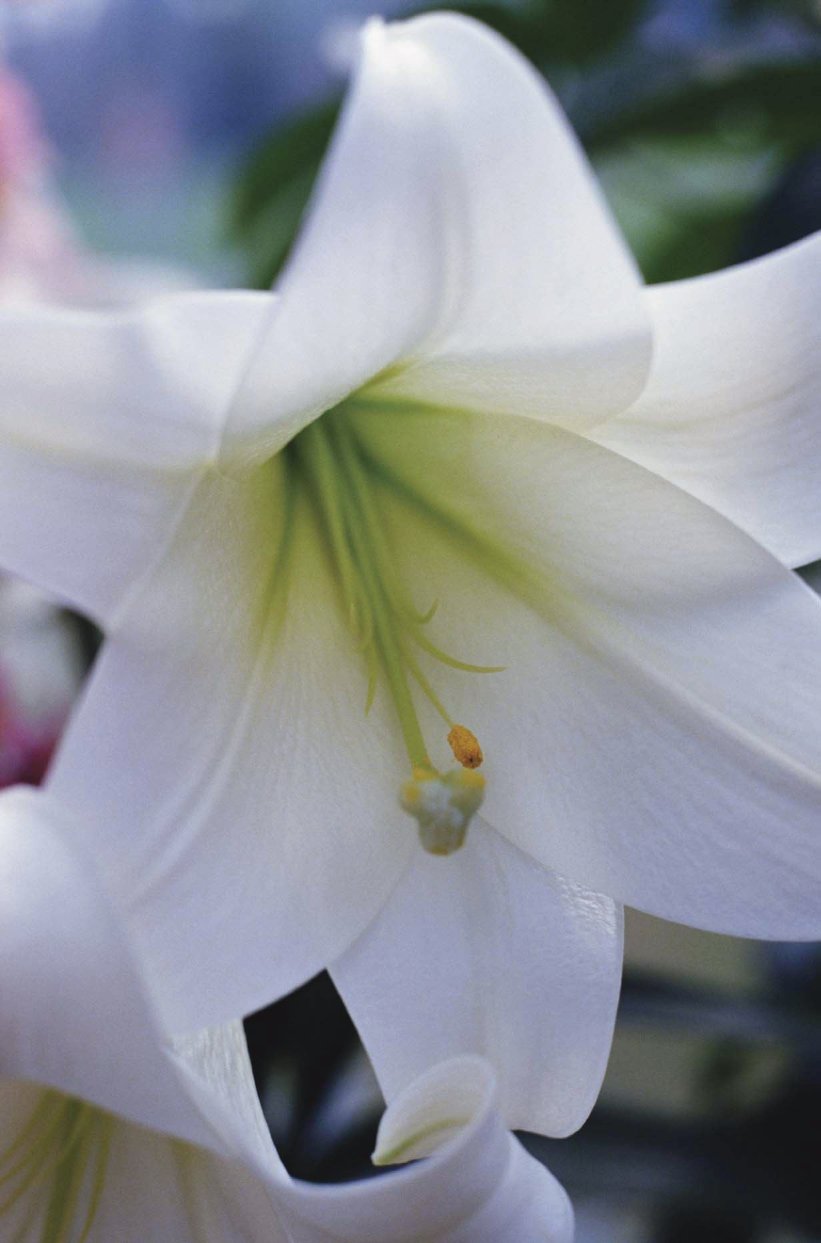 Our little cat Hope continued to be my teacher throughout her short time with us.   As I have written in previous  
posts
, Hope came to us under difficult circumstances and we both faced these hurdles together.  Her strong personality and unusual health challenges presented a new level of learning for me in terms of animal illnesses, as well as how to cope with them.
Hope's dying was no different.  Throughout the time she was with us, I made three appointments with our vet to have her put to sleep and all three times I cancelled and was glad I did.  The first two times she bounced back and the last time, I just felt she needed to die in her own time. 
In the US and other developed countries, we live in a world that shies away from death.  We really don't want to see the process, particularly with our animals.  In the wild, animals die under a variety of circumstances-- some slowly and some quickly but it's always a natural part of the cycle of life.  In the human world, we have a tendency to put our animal companions to sleep when they start showing signs of aging rather than letting them go through the dying process. 
My experiences with both wild and domestic animals has taught me how important it is for an animal to chose its own time to die.  My vegetable garden has also taught me that in the dying of certain plants used as green manure in a garden, other plants live and grow stronger because  they nurture the soil and the system as a whole.  The plants that die and create fertile soil are equally as important as those that eventually bear food.  What's missing sometimes is our understanding of this process of timing and collaboration, combined with our judgment of what death is.  Death is simply transformation into another form of energy and what's often lacking is our understanding as to how it all fits into the overall scheme of things.
"Despise not death, but welcome it, Nature wills it like all else." 
   --Marcus Aurelius
A friend of mine once said to me "dying is alot of work," as we were discussing the issue of when is it appropriate to euthanize a pet.  Having experienced many of her beloved animals passing, her view was that while it's sometimes stressful to experience, it was nevertheless important not to interfere and to do everything you can to make them comfortable while they're doing their final work.  Despite the fact it's emotionally very difficult for me to view an animal dying and it never gets any easier, I agree with her.  I also don't advocate pain, but I think it's important to go through all the steps of letting go.  Our animal companions need to go through their dying process and we need to go through it with them.  Euthanasia is the simple, relatively painless, way out for both of us.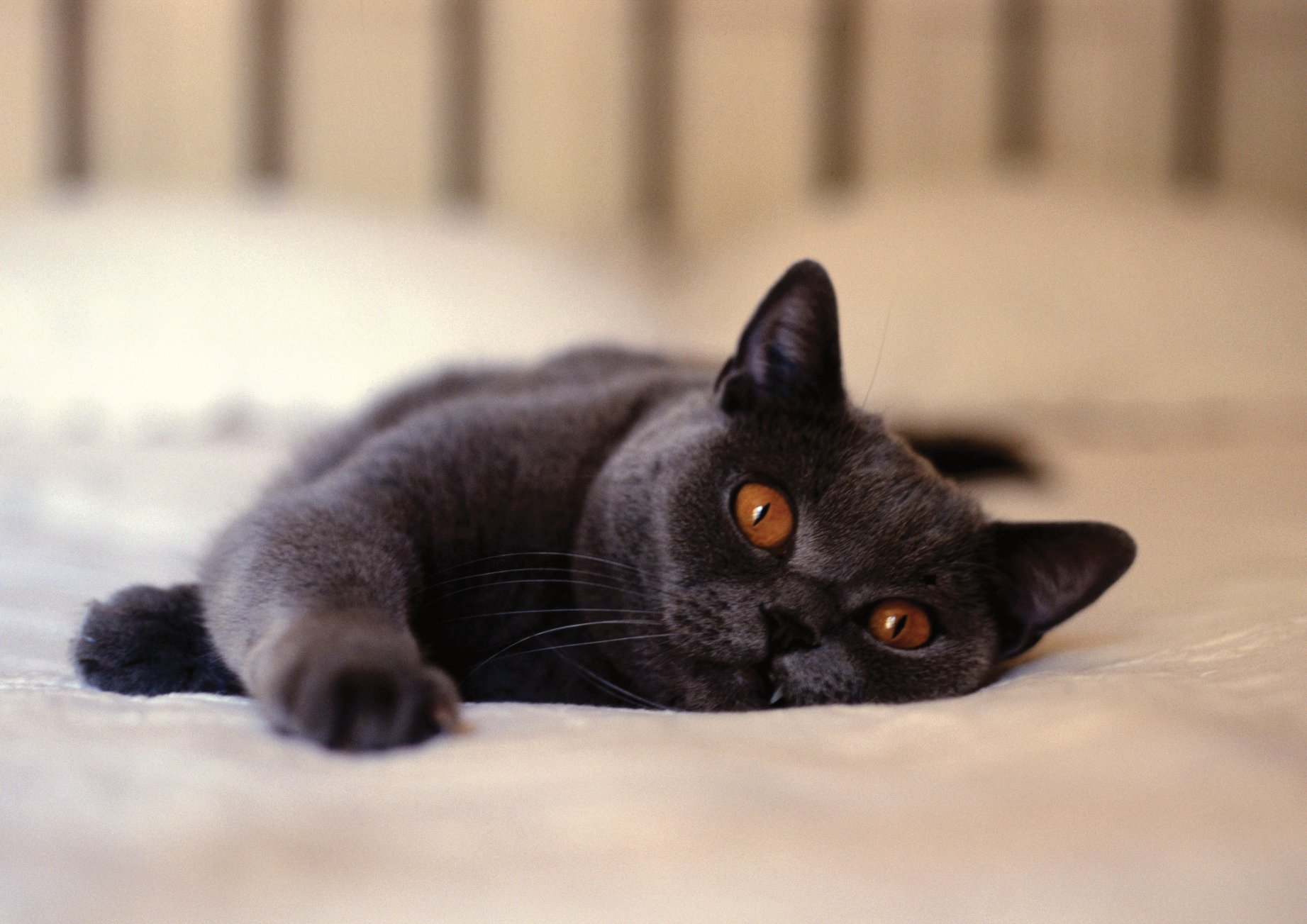 One day it became clear to me that, although she was still eating, Hope was beginning to leave.  It was a slow, steady process and although several times I questioned my decision to let her die in her own way, I stayed the course with her.  I remembered my own words written in my last post about the
Garden of Life
.  I simply couldn't second guess myself because intuitively I felt we both had to go through this process toward completion. What I experienced during those nine days was a wide range of emotions for me and a series of changes within Hope. 
Due to her Alzheimer's condition during the last few months, Hope's personality had changed significantly and she would go through her boughts of being disoriented and unfamiliar with me as well as the other cats.  She had also lost her affectionate personality which was so sad.  Her mind was elsewhere and sometimes she would wander aimlessly.  I felt she was already detaching from the confines of her body and she would spend most of her time sleeping.
As I saw Hope go through various different phases during the process of her leaving, I too, experienced a wide range of emotions.  I thought of the parallels between our lives.  Although the time Hope had come to live with us was just 11 months, there was such a similarity between our lives.  There was no doubt Hope had been through alot when she came to us and despite that, she was one of the sweetest cats we've had.  It was as though whatever humans had done to her, she still had faith in them.  And whatever challenges she was presented with, she remained resilient-- determined to overcome yet the latest of health issues.  Although I hadn't experienced the health issues she had, I had experienced a tremendous amount of personal and professional challenges over the last 10 years and regardless of what I was hit with, I pressed on determined to live my life authentically by staying true to myself and my beliefs.  And with Hope's passing, I felt a new chapter of my life beginning.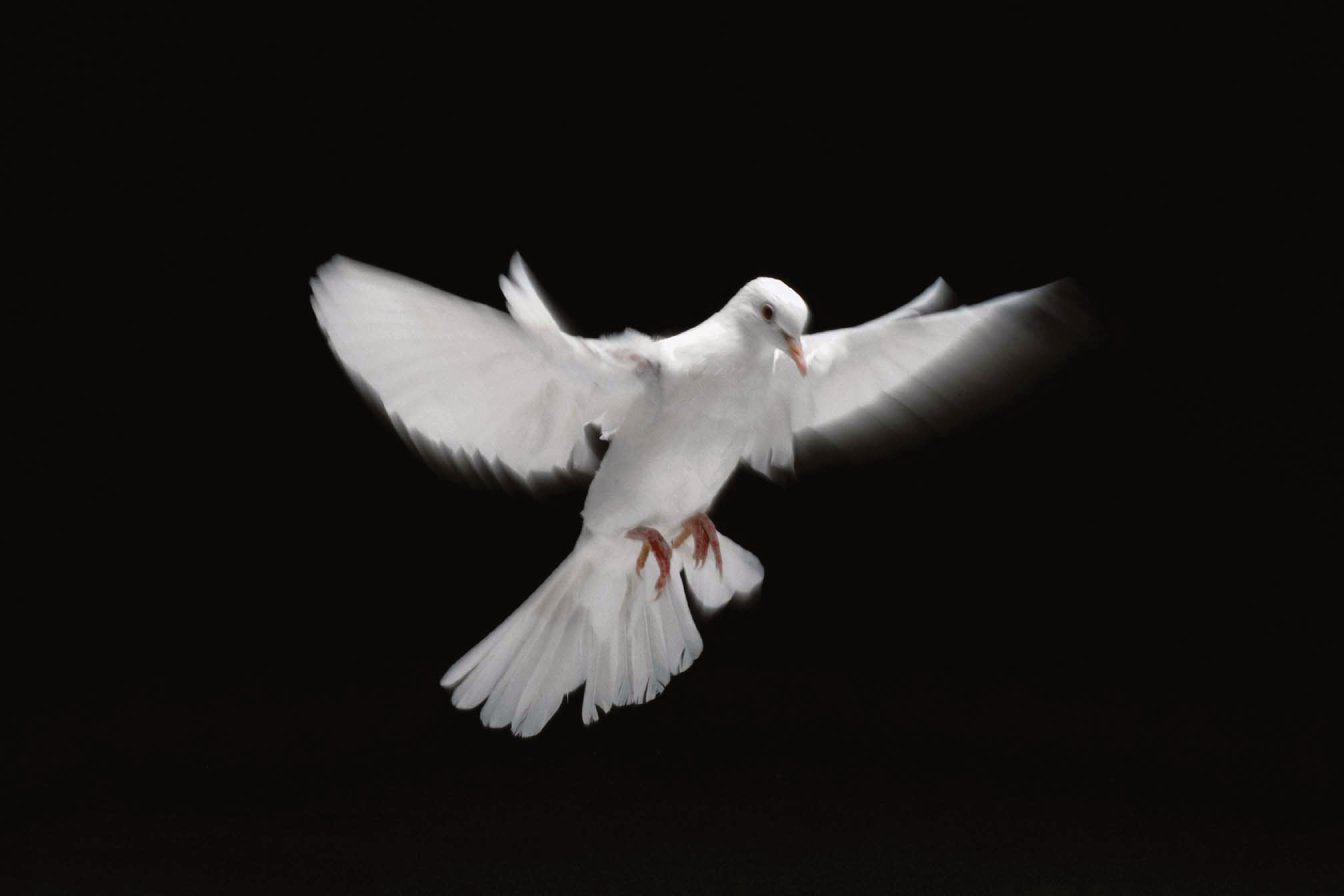 I was also reminded of another death I experienced with an injured songbird that had died almost exactly 10 years ago.  The process was the same.  I would see and feel the energy of the bird move through its body, stretching its wings to fly seemingly to pass at that moment and fly one last time.  But to my surprise, the bird would then pull in its wings and continue breathing.  This process went on for many hours until finally it took it's last flight, spreading it's wings and then its spirit was gone.  At the time this happened, I had no idea that a tiny bird could go through such an elaborate process of dying, but each time I could feel the spirit's pull on the body that kept it here on earth.  Hope went through this same process.  I could see her life force moving through the lower chakras of her body which held her grounded on earth and she would move her legs as if to run away.  This process went on for several days alternating with vocalizations and periods of deep sleep despite the fact she had stopped meowing for several months. 
Several years ago while talking to a friend about the last few weeks of her father's life in Hospice, she told me that her father relived his memories of WWII during that time.  She was astounded by his ramblings because he had never spoken about much of these experiences during his lifetime.  It had all been held within the confines of his body and mind.  I felt that during the death process he was releasing much of these painful memories and this in effect was releasing imprints held within his body.  I believe animals experience this same thing.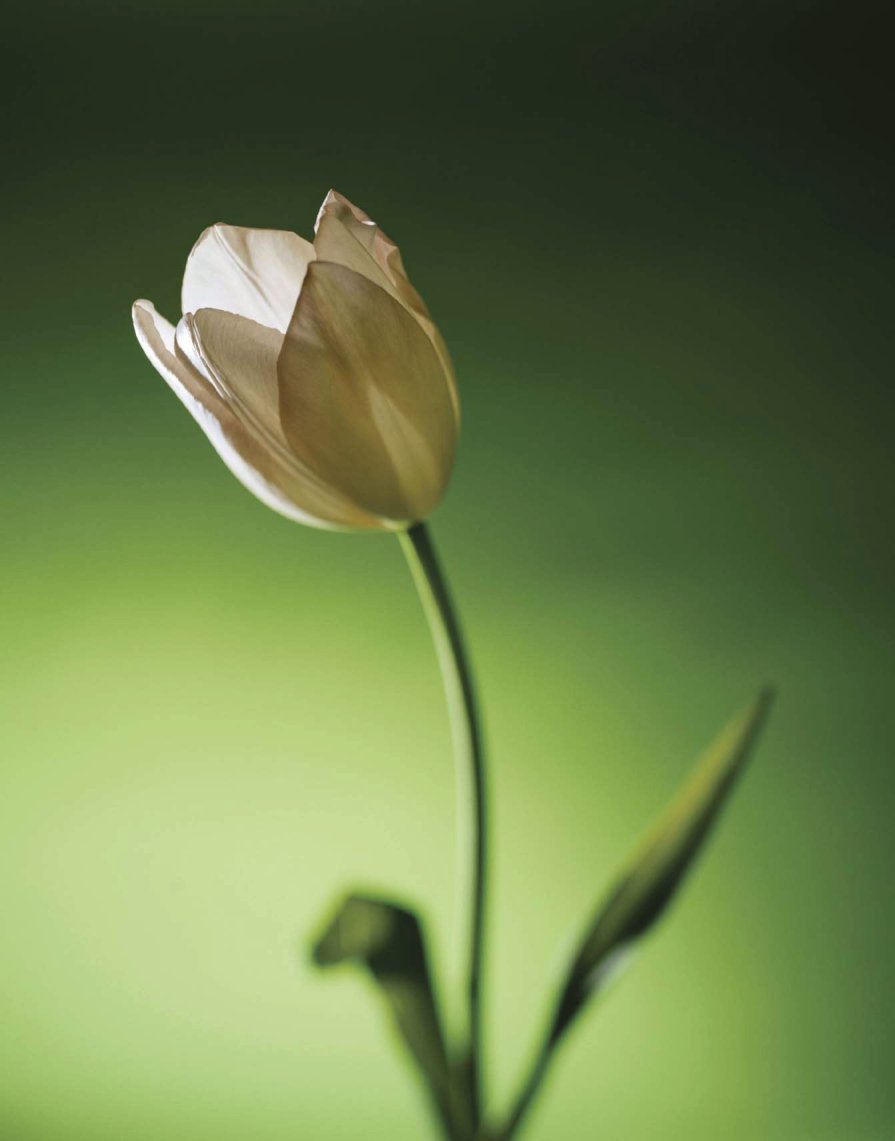 There were many nights I thought (and hoped) Hope would pass, but she didn't and I questioned what I had allowed her to go through.  Euthanasia would have been much quicker and yet, I truly believed she needed to complete this part of her journey.  Hope had had such a wide range of health problems.  I was convinced that in going through the death process, she would in essence be bringing to completion all the issues she had been resolving here on Earth during this lifetime. 
I had been working with homeopathy to release the imprints held within her body and there had been many.  Vibrational medicine is the key to the lock of that which is held deep inside all of us.  I've never had an animal resonate with and be helped by so many different homeopathic remedies as with Hope, each one releasing a different level of imbalance from her body.  I also used a wide range of flower essences with Hope, particularly in her final moments.  Because Hope did not want to be touched at one point, I gave her a high potency of Arnica (leopard's bane) to help with her transition.  When she shifted again and allowed me to pet her but became restless and no longer ate, I changed over to Arsenicum Album.  Both of these remedies in high potencies can help ease the transition of a dying animal's final moments. 
Hope had been unique, both in her living and her dying.  She also had immediately been accepted by the other cats who nurtured her during her stay with us.  It was as if, they had known her all along.  I've never seen a new cat be accepted so easily by others.  All the vibrational essences I had used with Hope-- both homeopathic and flower/mineral essences, had been clearing her energy field throughout the last year of her life right through to the last remedies used for her transition.  Who knows how many lifetimes, these remedies may have cleared?  Hope also affected the imprints held within her family of origin-- the cat clan she had been born into.  Whatever she had inherited from her ancestors had the potential to be cleared by the use of all these vibrational essences.
In the end, I was right there during Hope's passing.  Although her eyes had been closed for the last few days, she opened them widely one last time as though seeing the light before her and took one last breath.  And then she died in peace in the comfort of her warm, snugly sleeping bag in the last home that had shown her kindness.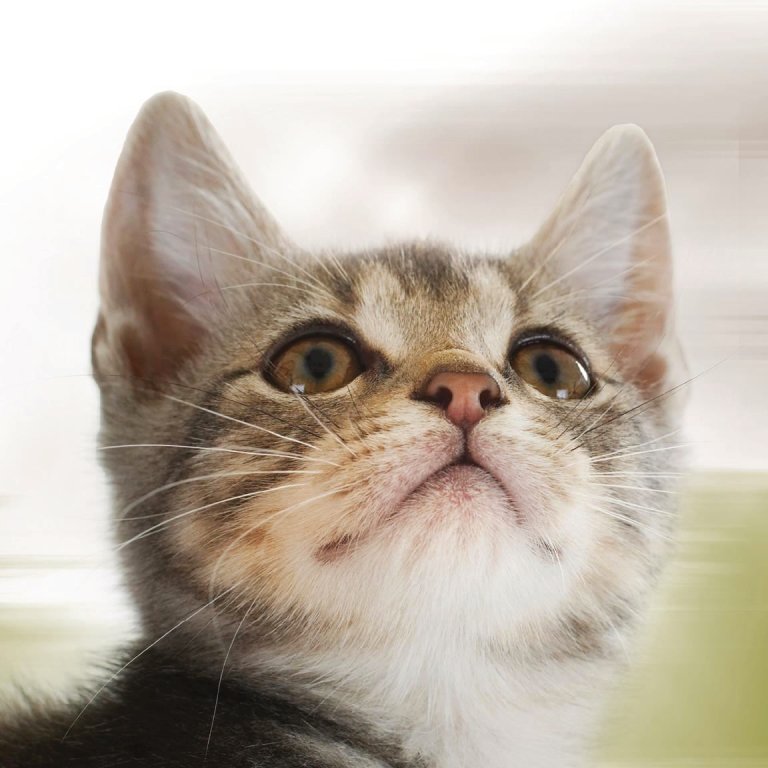 I will always remember Hope for her enthusiam, tremendous affection and love for life.  Despite being blind and deaf during her last months, Hope managed to play like a kitten once more right up until the last few weeks of her life tossing her toy mouse around, much to our amazement.  It was truly inspirational to know that her senses were still so acute that she managed this feat one last time.  Hope died as she had lived-- an inspiration to us all.
"Hope is the thing with feathers that perches in the soul and sings the tune without words and never stops at all."   -- Emily Dickinson
Blessings of Hope!
Copyright 2011 Awen Environments.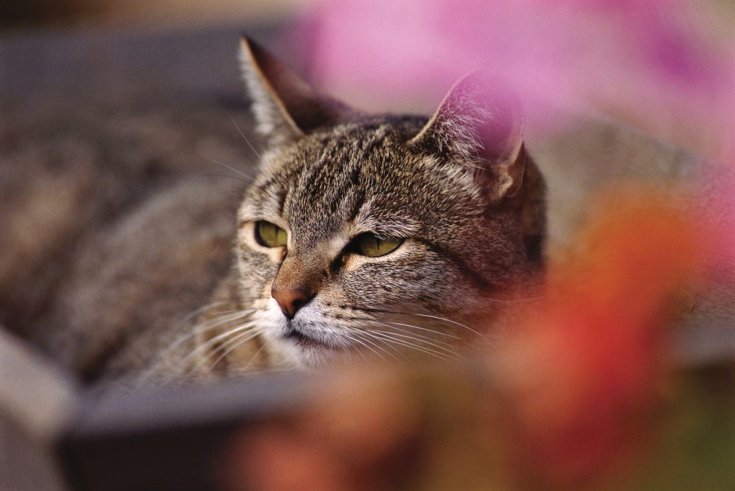 As would be expected, my lessons from the little stray  cat Hope that I took in last year have continued, as my journey with her is accompanied by learning, inspiration and yes-- sometimes exasperation.  For those of you who did not read the previous story of how she came into my life,  
here 
  it is.
Several weeks ago, Hope gave us another scare.   Just when things were going well, she started meowing incessantly day and night.  This went on for 3 weeks until I was at the point of no return.  I had tried flower essences and they only seemed to work for a few days at best.  It seemed that she was wandering around aimlessly in search of something and often times her meowing was so severe, that you'd think someone was trying to harm her.  The loss of sleep was really starting to get to me. 
Despite having recovered from her last episode, a persistent ear infection simply would not go away and this seemed compounded by what did in fact, appear to have been a type of mini stroke which had left a number of after effects.  When the homeopathics did not work, I  took Hope to my vet and she was given antibiotics which eventually resolved the ear problem, however, she had developed a permanent head tilt called torticollis which he felt was due to a stroke.  I usually only resort to antibiotics after I've tried other methods to stimulate the immune system.  In Hope's case, she simply couldn't overcome this ear infection without them. 
I had noticed that since her last collapse, Hope also did not seem to be able to see anymore and the vet confirmed that this could also have occured due to the stroke.   Her whole body had changed and it was amazing to think that she was still around.  The meowing seemed to coincide with the restoration of balance in both ears combined with what seemed like hearing loss resulting from the stroke.  What else could go wrong for this little cat?
I decided to give Hope another dose of her original remedy Lycopodium which I have used with great results with stray and feral cats who suffer from health problems related to malnutrition and being homeless.   Whether Hope's condition had already deteriorated or the remedy caused her to express underlying symptoms, I will never know, however, what I experienced with her next was truly overwhelming at the time. 
Sometimes when you chose a remedy, the animal or person will display new symptoms which will lead you in the direction of the right remedy and/or the cure.  Hope's meowing stopped for several days after giving her Lycopodium, however, what happened next took me by great surprise.  It led me in the direction of another level of understanding of Hope's complex health condition and also the abilities of homeopathy to deal with a wide variety of problems.  Suddenly one day she started drooling excessively and then vomitting bile and even piddled right in front of me on the kitchen floor.  Since I felt she might get worse, I put her in a kennel and monitored her.  Several hours later I heard her howling and found her foaming at the mouth, delerious and her head twisting and contorting around in the air as though spirits or some unseen force was trying to attack her.  I panicked thinking she was in the throws of death.  I didn't know how to alleviate her pain and suffering and since it was late at night, the only option was a trip to the animal ER which I didn't want to do.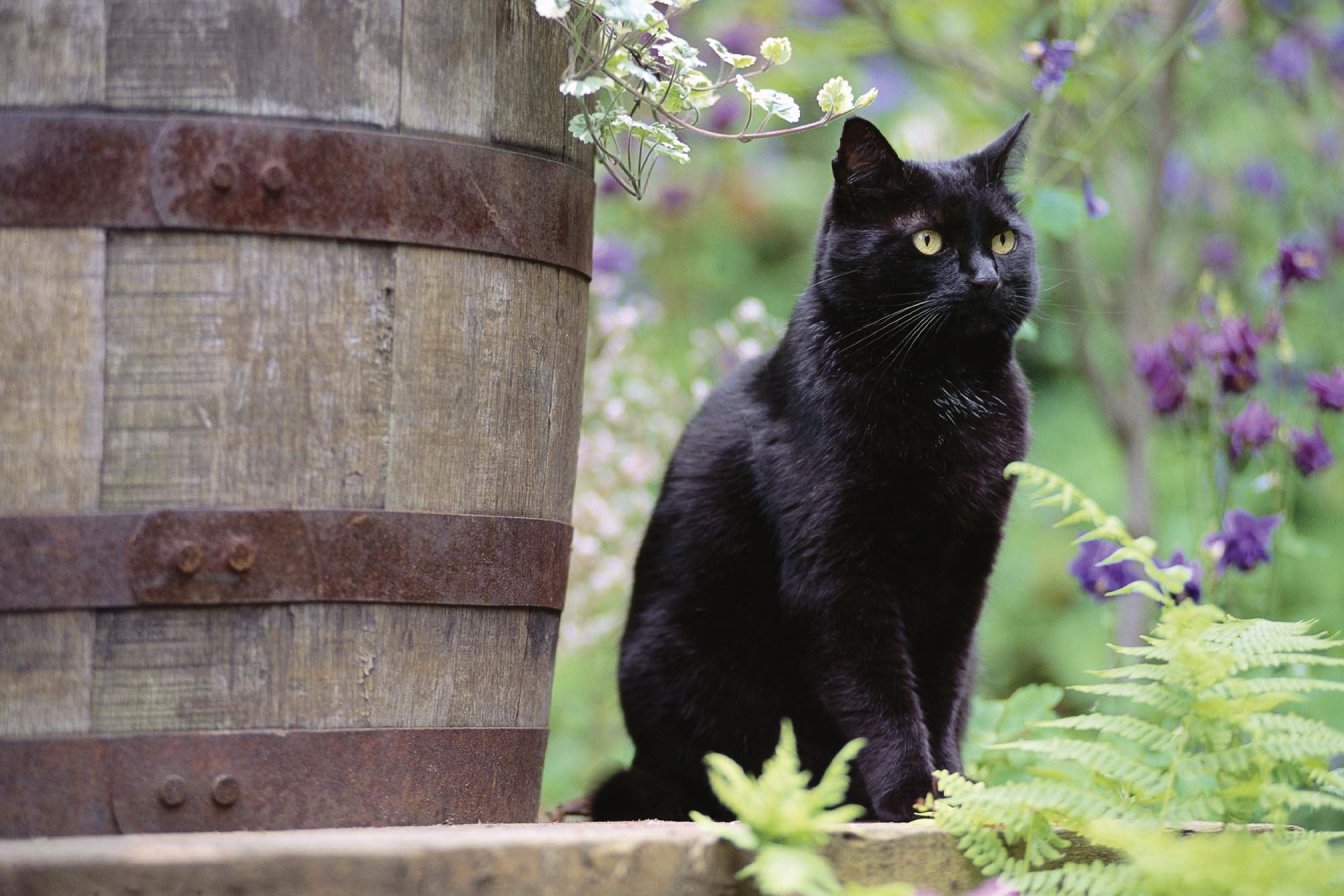 Once again, I decided to talk to a friend who uses homeopathy with her cats and she suggested I use Aconite which is a remedy for trauma and shock.  Because I was in the middle of the situation and was unable to think clearly, I hadn't thought to consider this.  It is a remedy made from the flower Monkshood and I've used it often for wildlife that have been injured and severely traumatized, so that they become handleable.  It made sense to me, however, the problem was that I couldn't even get near to Hope, as she was in such a state that it seemed that she might attack me.  So, what I decided to do was just get some drops on her skin which would eventually absorb the energetic vibration of the plant. 
In the meantime, I went through my homeopathy books again and reviewed one of the remedies I had used previously on Hope during her first collapse.  One was Belladonna, another plant remedy.  The plant itself is toxic and psychotropic if ingested, however, if taken in the form of homeopathy which is just the energetic vibration, it can produce amazing results.  I had seen it with Hope in the past, with my son, and with myself.  It's one of those remedies I just love to use because it is typically used with sudden onset and extreme conditions.  Well, Hope's symptoms were all pointing in the direction of Belladonna so I tried it once again and left her alone.  I checked her later in the night and she seemed to have calmed down.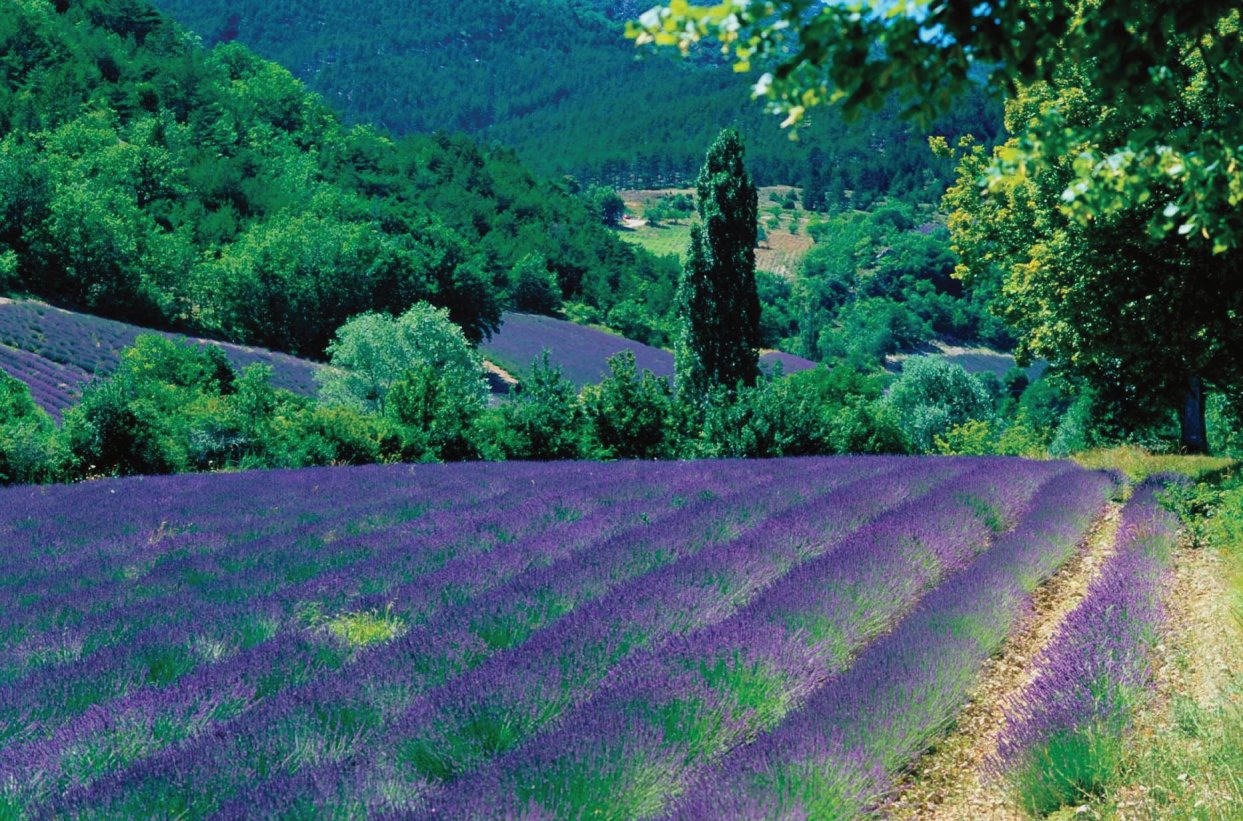 What struck me so severely during this experience was the sudden change in Hope's disposition.  She had gone from a cat that was extremely sweet, clingy and docile to one that was vicious and out of control with glaring eyes.  Then it dawned on me that she felt I was a threat, similar to a wild animal, because she did not recognize me anymore.  The Aconite and Belladonna had worked to calm her, but there was more going on with her.  That's when I realized that Hope was acting like she had Alzeimer's disease and so I did some research and found out that cats, do in fact, experience
Alzheimer's
just like humans do.  All the patterns which she had been displaying, including the incessant meowing were all related to her diminished mental capacities and her lack of clarity regarding her surroundings.  During my research, I also found homeopathic remedies that have apparently helped in managing this disease in humans.
After things quieted down, the next morning I found Hope much less agitated, however, I still could not touch her.  She actually moved away from me, cowering in the back of the kennel and flinching if I even so much as touched her.  She also had develeped a severe nasal discharge.  She looked a wreck and for 2 days she would not eat, but I had begun administering Natrum Sulphuricum which is a type of salt remedy which I had never used before.  Hope was displaying many symptoms relating to this remedy including the alternating between melancholy and periods of mania, all which formed her  constitutional (entire) picture.  Natrum Sulphuricum is one of several remedies suggested for working with Alzheimers disease and it seemed right for her.  I literally didn't have much hope at this point due to the severity of what I'd seen and the fact that Hope wasn't eating, so once again I scheduled an appointment with my vet to put her down if she still hadn't eaten by the 3rd day.  She had improved in that she was once again allowing me to hold her, however, she seemed to have absolutely no interest in eating anything and that is always a pretty strong sign for me.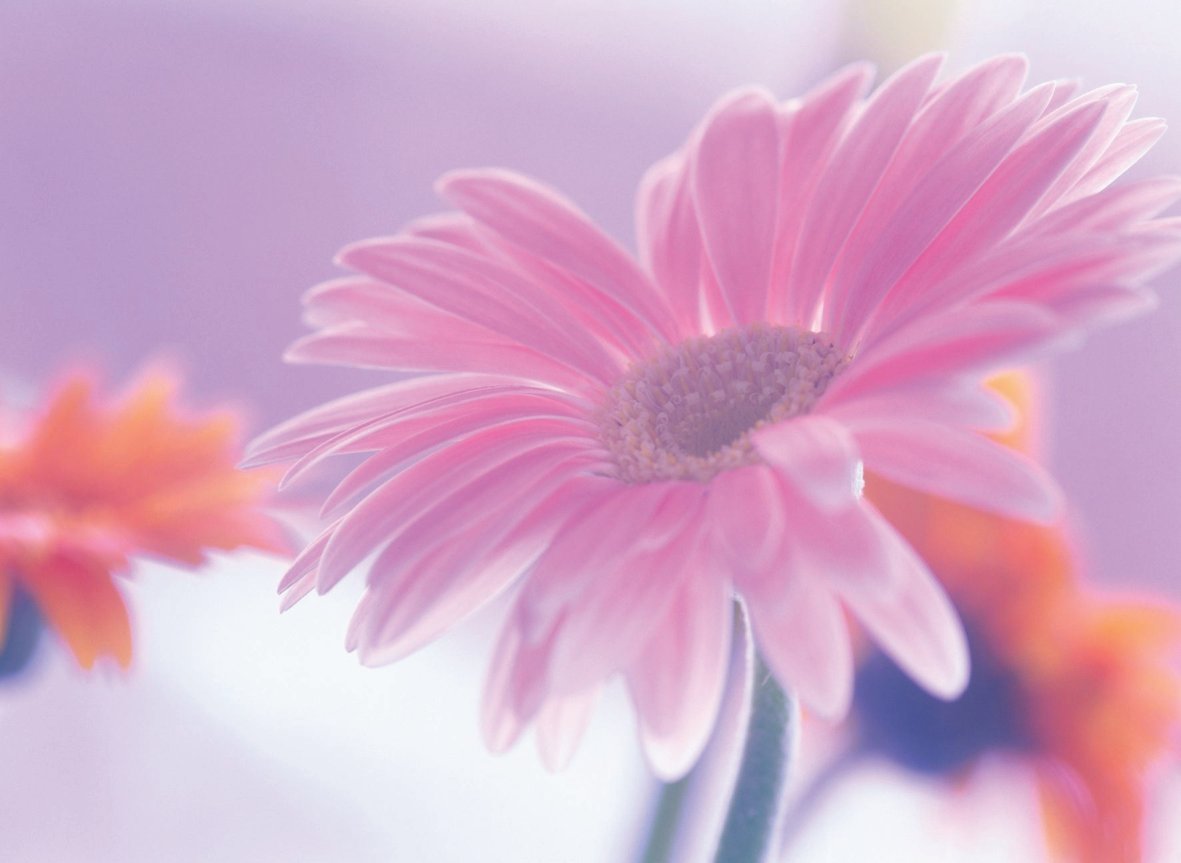 As a last attempt, the morning of Hope's appointment, I decided to syringe her with some baby food and suddenly she walked over to the food bowl and began searching for more to eat.  I couldn't believe my eyes.  It was as if she suddenly remembered what food was.   Not only did she regain her appetite and start grooming herself, but she also began playing with a toy mouse as though she was a kitten again.  It was truly an endearing sight to see and worth just one day of seeing her so happy again, regardless of what lay ahead in her future. 
As the days progressed, Hope continued to eat with our other cats and put weight back on.  It has been over two weeks now and although still fragile and at times wandering from room to room seemingly searching, she has continued to improve and is definitely living comfortably now and no longer meowing.  She has some days that are better than others and when she seems to be going downhill, I just redose her and she improves. Due to her diminished hearing and sight, Hope seems to rely more now on the realm of vibration paying attention to what she smells and feels, as her other senses have become more acute.  Overall, I know that Hope is still here to teach me about the resilience of animals, overcoming seemingly hopeless situations, and a deeper understanding of the miraculous powers of homeopathy.
Spring Blessings!
2011 Copyright Awen Environments.
/