Shopping Cart
Your Cart is Empty
There was an error with PayPal
Click here to try again
Thank you for your business!
You should be receiving an order confirmation from Paypal shortly.
Exit Shopping Cart
inspirational living arts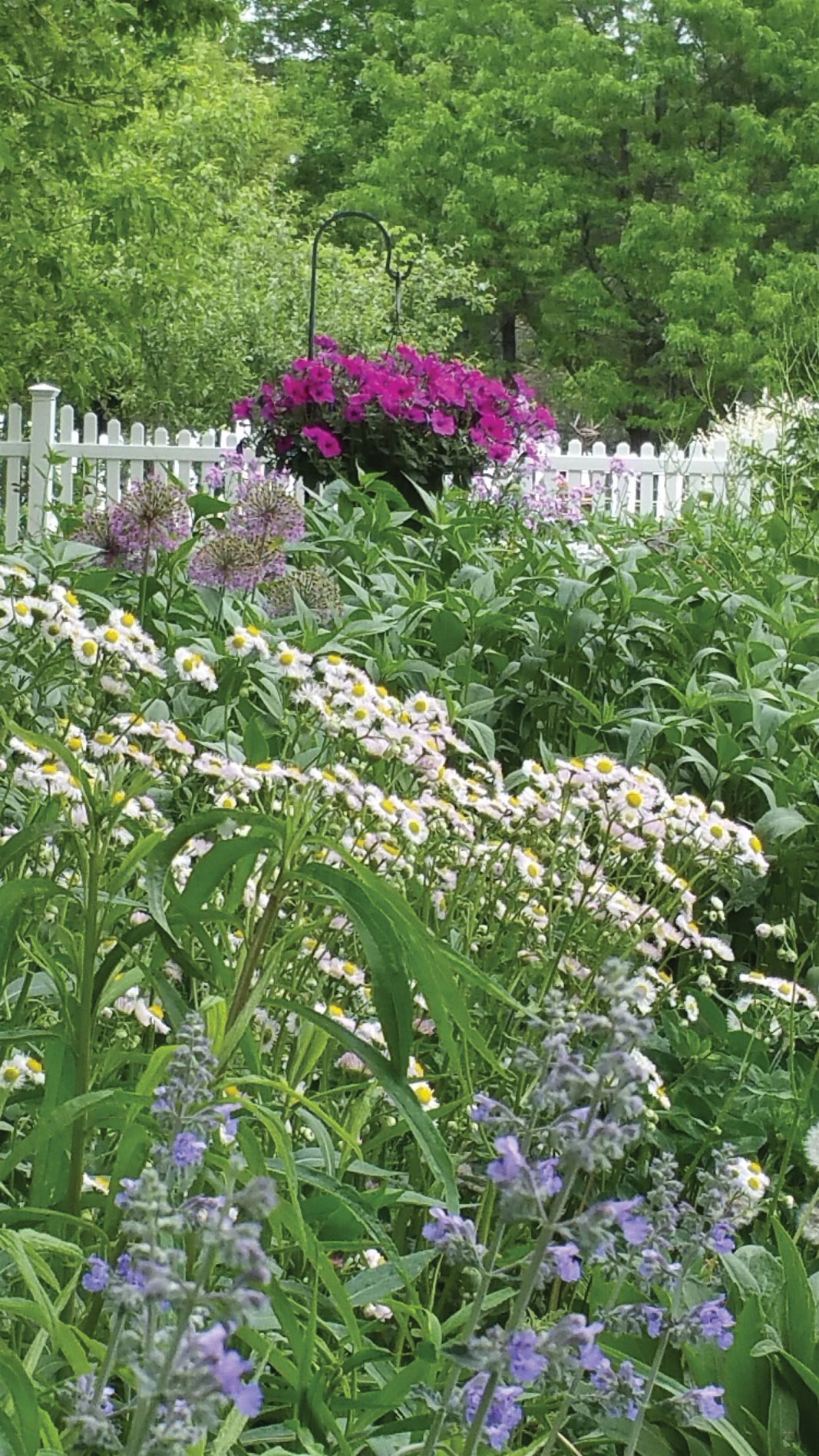 My gardens have evolved so much over time and taught me a great deal about life and myself. Gone is the need to control everything in a precise, neat manner. I have found that when I set my intention by planting my desires and allow Nature to unfold her deep wisdom and artistry, sometimes the most amazing landscapes can appear. At times you need to be patient when nothing seems to be happening or when things are not quite as organized or beautiful as you would like, but the results will always surpass your limited view of things.
Nature is always giving us direction and guiding us through subtle and sometimes blatant messages. It's up to us to interpret these messages and act accordingly. Very often I have used gardening methods that did not seem to make rational sense, but intuitively felt like the right thing to do. Navigating our life path can be the same way. It's up to us to follow our instincts and put together the pieces of the puzzle. Over time as a garden grows and develops through loving attention and care, our vision manifests into reality.
If I had chosen to control every aspect of my gardens and use traditional gardening methods such as eliminating all weeds, which essentially is anything I did not intend, I would have missed out on the true beauty and healing power that Nature is capable of. I would have missed all the unexpected flowers that suddenly appeared or the unexpected caterpillar, bird or butterfly that suddenly graced my gardens because of these so-called "weeds". I would have missed out on the moments of shear Divine inspiration that I received when viewing my gardens in a certain morning light or after a gentle, nurturing rain. I would have missed out on the unexpected flowers which would heal me simply through their fragrance or presence in the soil that I had never imagined.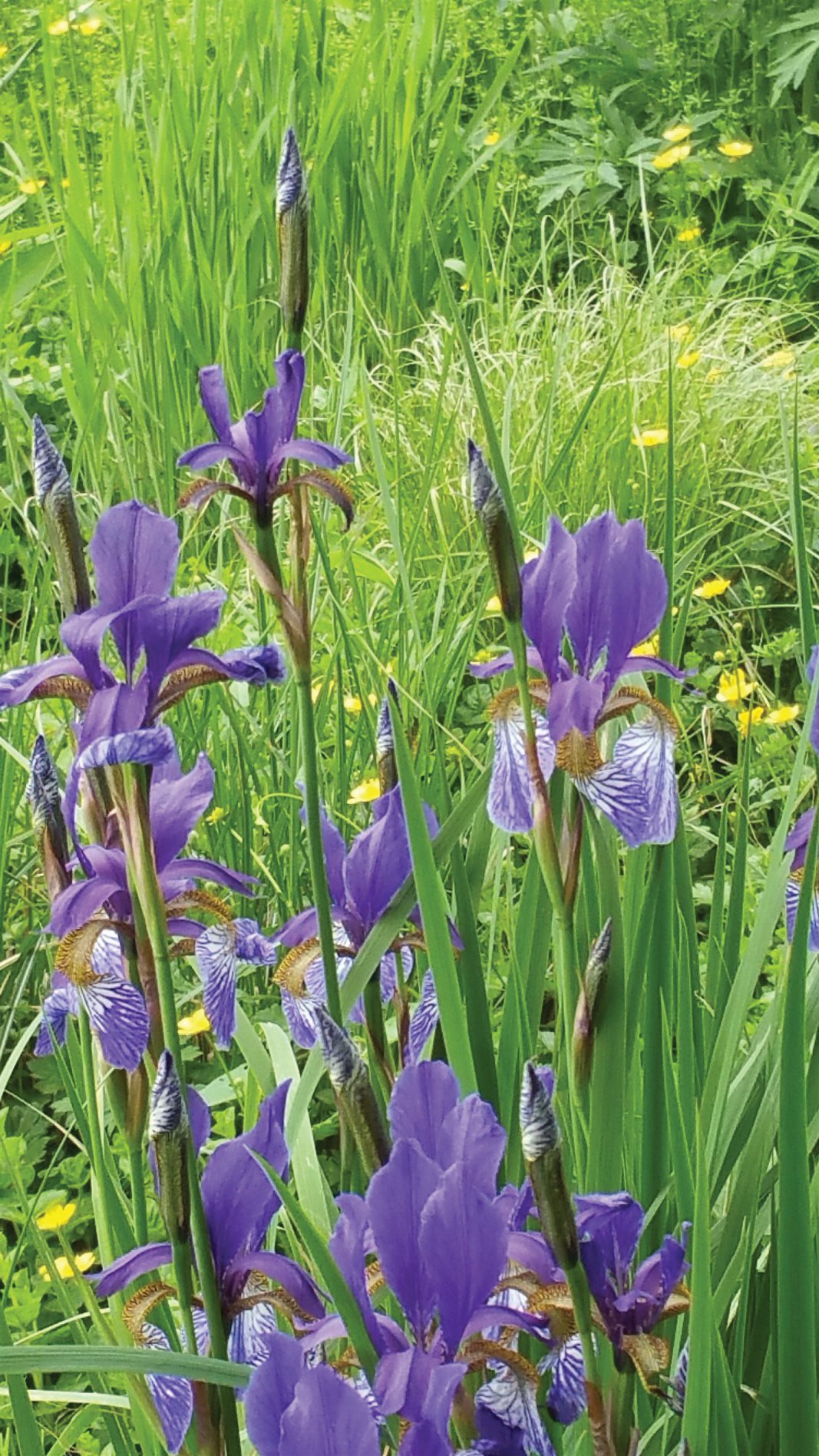 Gardening with Nature is a process that evolves over time. It is a test of faith that leads us in the right direction if we allow it to. It is an intuitive process that guides us step by step, year by year to discover our boundaries by eliminating that which we don't want, trusting that Nature knows more than we do and following the guidance that you receive through what you see, feel and experience. Sometimes you have to just follow your heart, despite what others may think.
It requires spending time just being in your gardens without doing, sensing the energy of space and how it makes you feel. It requires opening up all your senses. It is a collaborative process that teaches you where you feel uncomfortable, what your body is telling you and what all the beings of Nature are telling you including the ones you may not feel comfortable with or understand. Insects are very finely tuned to our energetic vibrations and will let you know when they are disturbed by you and also when they are in harmony with you.
Sometimes you have to allow a process to unfold despite the discomfort you may feel. Sometimes you just have to allow a little bit of ugliness to unfold in the form of aphids congregating on your flowers, a wasp carrying off a caterpillar, a spider entangling her victim in her web or a flower to go through her dying process without needing to cut her off once her beauty is gone. A garden is never perfect. She has her moments of glorious beauty and vibrancy and she has her days when she may be wilting and seem weak or very little appears to be in bloom. But overall, if you trust in the process and allow this process to unfold, you know that over time everything will come together and each year your garden will be that much stronger, that much more vibrant and that much more grounded and healthy.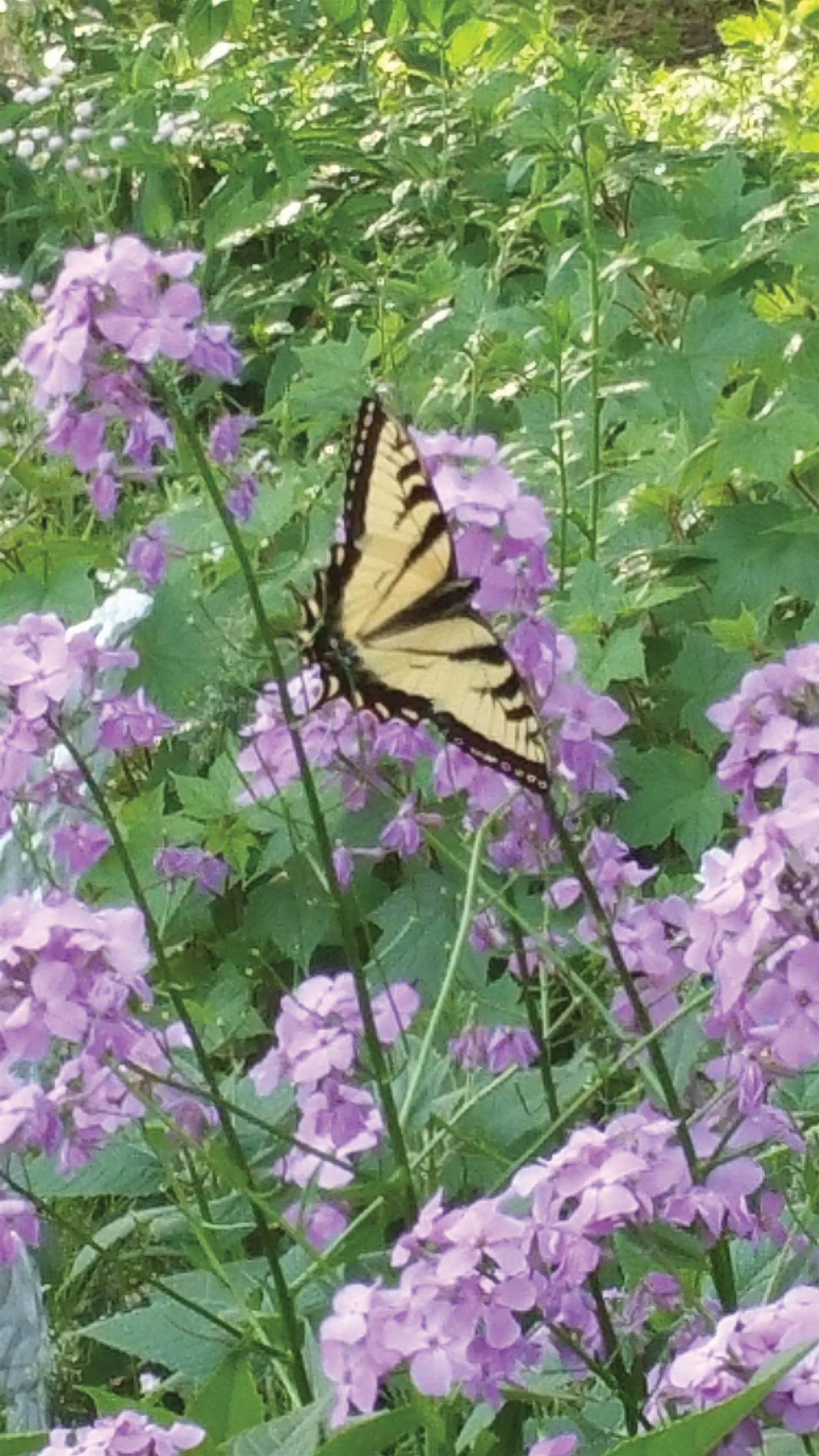 If you allow Nature to take her course and you allow your inherent creativity to unfold, you will receive unexpected visitors that you never imagined. There's something really powerful about allowing. There's a point where the Earth dances with the light of the Sun and the Moon and everything comes together and sparkles vibrantly telling you that everything is exactly as it should be and all is well. It's a knowing that comes from deep within your heart and soul that tells you everything is going to be alright despite whatever turmoil or dissonance may surround you. Its a deep faith in the process of life that carries you through the discomforting moments of doubt, feelings of fear or uncertainty that occasionally (or maybe too often) rear themselves once more in your life just when you'd thought they had gone.
I am truly confident that if more people took up gardening and grew their own flowers or vegetables and aligned themselves with the healing powers available to us within all living things, this world would be a different place. Take time to see the beauty that is all around us in so many sweet, tender moments.
Solstice Blessings!
2016 Copyright Awen Environments/Clarissa Harison.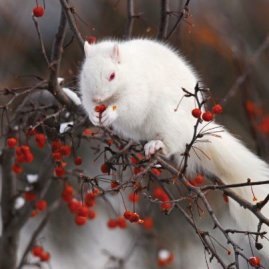 We live in a society that values perfection. It is an unattainable goal that humans have a tendency to strive for and yet it is our definition of perfection that induces stress and anxiety, not the perfection itself. If you look around you there is perfection in every nook and cranny, you merely have to reorient your focus.
I learned this lesson in a quite interesting way recently, but it had been a message that had been staring me in the face for quite some time. Growing up in a family of perfectionists, I was always striving for the unattainable. No accomplishment was ever good enough for long and I placed harsh requirements on myself for not only my physical body and outward appearances, but also my achievements. As time went on I realized that I was no longer my achievements nor my physical being, but a sum total of all my life experiences that had molded me into the person I had become. I think it was my son who taught me the most about myself-- the good and the not so good.
My son broke down all my barriers and made me realize what was important. I was no longer so concerned about my achievements and more about being a caretaker and inspiring my creativity, doing things that nurtured my passions and living life authentically. He also made me look at the not so nice aspects of myself and places that needed healing including criticism directed not only at myself, but at others. Repeatedly I was met with less than perfect circumstances within my life that inspired me to build inner strength, challenge my faith and focus on what was truly important in my life. It was a very humbling experience that made me stronger. The perfect no longer seemed to matter so much. The perfect living space, the perfect gardens, the perfect clothes and physical appearance seemed less and less attainable in my increasingly busy and challenging life. I began to observe and learn from Nature and strive for more balance.
It is going on a year since my mother passed away suddenly of cancer. She was a major perfectionist and so was my father. Though I would imagine they were most hard on themselves for all the challenges the universe had presented them throughout their lives. These high standards were passed on to their children and at times I have seen myself doing the same thing to my son. This past year I have been reviewing my life and trying to come to terms with my home and eliminating or upgrading things in my life that no longer serve me. It has been a continual process of clearing clutter and truly determining what direction I want my life to take. I have also been reviewing many patterns in my life that I no longer wish to continue or that have been replaced with healthier ones. My focus now is to streamline my life, do what I love as much as possible and eventually see more of the world again.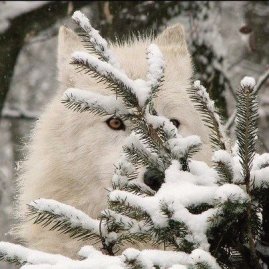 In the midst of all of the changes in my life, my most recent project has been my bedroom. It had become a catch all for a variety of furniture styles and possessions, as well as the location of my altar space where I would set my intentions, prayers for myself and others, as well as a way to relieve my stress from the day's activities. I realized my private space no longer reflected the life I wanted. It was filled with a lot of conflicting energy from the past including my fears, combined with my dreams and intentions for the future. 
So first came the color change. I chose a somewhat unusual mango color which brightened my room from the dark, womb-like earthy, terracotta color it had been previously. In retrospect, the terracotta had been the perfect color for me during a time of transition but not anymore. My new color brought lots of light during dreary winter days. It also made me feel good and that's what mattered in the overall scheme of things, not whether it was the latest trending color.
My previous bedroom set had been acquired second hand and although I was drawn to the style and solid mahogany wood and workmanship, it nevertheless carried the energy of its previous owners to some degree and had acquired damage over the years. It also held my own memories, some of which had been painful at times. We bring our thoughts to our bedroom at the end of the day and so these furnishings now held a past I no longer cared to remember. These bedroom furnishings were not something I had chosen new, but acquired out of necessity during a transition point in my life when I was wanting something new but not sure what that was. They no longer felt in alignment with my life now nor did they support the well being of my body anymore.
Realizing I needed a major change and a different outlook on life, my bedroom became a primary focus at the top of my priority list for change because it was about me and my needs. This bedroom was something I would devote to honoring myself and a new transition in my life from being someone's daughter and mother to a woman of independence, strength and wisdom. I would create a sanctuary for my soul in my bedroom and honor myself for once and the new boundaries I had formed within my life and the lessons I had learned. It was symbolic of a new beginning and perhaps one day it would also inspire a new relationship because my relationship to my self had changed.
So it was interesting when my new bed arrived and I immediately noticed that a piece of the wood in the headboard was 'different' from the rest-- somewhat lighter in color with a more significant graining pattern. There were also insect markings from the cherry tree it had once been. As I settled in with the bed and began living with it, I went through quite a little process of deciding whether I could live with this new piece of furniture. I reached a point where I contacted the furniture store and asked what could be done because I felt this was a design flaw and a poor choice of wood. The manufacturer agreed to replace the bed and arrangements were made, but then one day I really began looking at my new bed and seeing its true beauty with different eyes. I thought about how much I now enjoyed this new bed and how it had already become a new ally that supported me during my sleep bringing the beauty and strength of the cherry tree it once was, into my dream time. That's when I started to have second thoughts.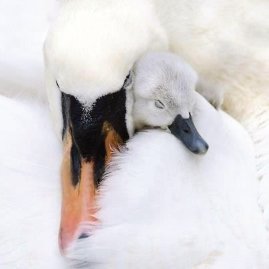 Suddenly one day I realized what the message was in all of this when a friend mentioned that maybe the choice of wood for the bed was meant to be. I realized I had finally 'seen' the perfection in the imperfection before me. This bed and the wood it was made out of was actually perfect. One needed only to see it in a different light as it is with all things. Nature is perfect because it is as it should be. The insect markings would also become very symbolic for me, as I later came to realize. Those of you who know me or have read my stories, will remember that the insect kingdom once taught me a
valuable lesson
about relationships and my anger which I had been putting out into the world. This bed would be a reminder of what I didn't want in my life anymore.
I believe there is a perfection in all creation that goes behind our very comprehension as humans. Every snowflake has a different pattern. Every tree has different DNA and a different shape. We humans are part of Nature and all of creation-- each unique and perfect in our own way. The messages are all out there if you pay attention even to those objects that you bring into your life. I think I'm finally on the way to accepting myself exactly the way I am and... I just love my new bed and the lessons it has taught me.
Blessings of Clarity!
2015 Copyright Awen Environments/Clarissa Harison.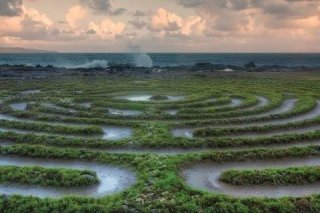 The road I've been traveling lately seems to have a series of twists and turns that end up nowhere.  I find myself being drawn to a certain direction pursuing ideas and seeming opportunities that ultimately lead to a dead end or represent who I used to be and no longer feel right. It occurred to me the other day that this was so symbolic of being in a huge maze where you are journeying intent on finding the way out only to come to a wall that causes you to completely turn around and go back the way you came from or go in a completely different direction. In my own personal experiences, nothing seems to be coming together at the present moment and I have to wonder why.
What do you do when every intention you have and every action you take leads to a dead end? Do you give up your hopes and dreams to ever changing your situation or accomplishing your task at hand or do you look at what it is that you wish for and analyze why it isn't manifesting in the manner in which you would like? What I've learned over the years is that when something isn't coming together in a smooth manner and all of the pieces aren't falling into place, there's usually a reason. That reason is that it's not in your best interest or in the best interest of the universe's overall plan that is taking place and there's a lot going on right now on this planet both from a physical and spiritual perspective. It also may be that other things have to line up first for things to happen.  Recognizing this is sometimes easier to intellectualize but dealing with the frustration associated with coming to a dead end despite your best intentions can create a lot of anger or it can lead to losing your faith and feeling hopeless. I have felt all those emotions over the last few months, so sometimes I have to just sit back and wait and redirect my focus.
The thing to remember is that while a maze is designed to confuse, it is also like a labyrinth, a tool for meditation. Sometimes you are meant to walk the path because while you do so, you also become clearer with regard to your original plan and/or you gain more insights or clarity into the situation you are dealing with. What may seem to be wasted time, can actually be seen as experiences that only serve to strengthen your intentions by serving to show you what you do not want and help you to see that change will usually not come until you are ready for it. In my case, I had been looking for a new home because our current home has never really 'fit' our lifestyle or needs in the way I would like it. I can't seem to get organized as I would like, there's a lot of traffic and noise on our street and I have had a constant tendency to create clutter in our closets, in our bedrooms and other living spaces, as well as in our attic. Despite what I know about the energy of space, I just cannot seem to get organized or keep things neat the way I would like to. So I have been spending a great deal of time looking at other homes and properties in search of the right one.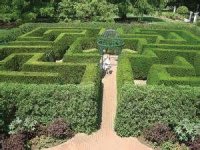 What I realized in this seemingly endless search for the 'perfect home' is that I will not find what I am looking for until I have dealt with my current home and it's circumstances because I will just carry those patterns with me if I do not address them here. I cannot take my clutter with me and I cannot miraculously find I home where I will become organized until I address why I have clutter in the first place. Why is my closet a mess and what am I holding onto? Why do I having furnishings in my current home that do not work or need repairs or hardware or the right place? Why do I have things in my home that I do not love and find useful? Why do I have clothes that no longer fit me or make me feel good? Why can't I let go of them? These are all questions I have been asking myself.
When you realize that until you address the inner feelings associated with clutter and a disorganized house, you will not find what you are searching for because energetically or vibrationally you are not there yet. You have to be living it and streamlining your current circumstances in order to achieve what you think you want. So, if you keep hitting a wall or walking around in circles like that of a maze or labyrinth, there is a very good reason because you are not clearly aligned with where you are supposed to be.
For me, it took a great deal of househunting and looking at a wide range of homes that were disappointing to realize that what I have may not be perfect, but it sure has come a long way from when we moved here and slowly but surely has been becoming what I want it to be.  Why should I accept less than what I want and compromise with a new home where the previous owners have used less than acceptable materials to remodel their home? Why should I accept a lower standard of quality in my life by moving into someone else's poor choices or mistakes in order to gain a few advantages that I don't have? Rather, I realized, that I was done fixing the mistakes that others had created in their homes both energetically and physically. I was no longer going to accept less than what I wanted and this included in my home. Those remaining steps that I need to take including clearing my clutter and perhaps even building an addition may well be the answer to living in the house that is best suited to our needs right now. As time goes on, I will gain a clearer picture of exactly what steps I need to take next.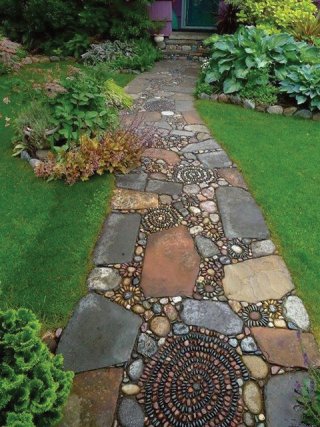 Sometimes you can seemingly spin your wheels looking for answers or thinking that you will find something better to suit your needs and sometimes, you need to change your circumstances and environment to create that which you need. The thing to remember is that a maze will eventually lead you to your final destination albeit in a round about way. Those experiences or feelings that you encounter on your path serve to better define your wants and create that which lies at the heart of your desires. You cannot arrive at your destination if you do not set forth and try something one step at a time. Sometimes the path seems endless, but always you arrive somewhere, and it will be exactly where you are meant to be at that particular point in time. Trust that all is well.
Blessings on your journey.
2014 Copyright Awen Environments/Clarissa Harison.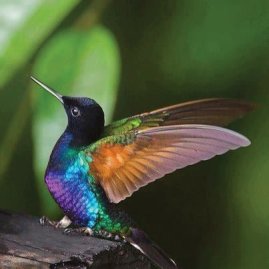 As my gardens continue to grow and evolve, my own faith and belief in my creativity and knowledge, as well as path in life, is challenged. This year has been a strange one with a very long, hard winter followed by an unusual spring and summer. One moment it seems normal and the next it's totally out of character with extreme high or low temperatures and weather patterns.
In my area, the flowers seem to be about a month behind their normal cycles. I have lost many plants and shrubs this year and some plants seem stunted or never bloomed at all. It's all very odd and it reflects my own inner feelings at times. Sometimes things seem clear to me and other times they are muddled. One moment I want to forge ahead with my plans and the next I feel I have to be cautious or I change my plans completely. And sometimes I have gone ahead with plans although the timing did not seem good or it did not seem rational or logical. That is when I trusted my heart and my instincts despite what appeared around me.
I lost both of my honeybee hives over the winter due to the extreme cold and I really missed them. The bees have been tremendously challenged too with some beekeepers around the US losing up to 75% of their hives this past winter. The bees are so vital and important to our own wellbeing that it is very disheartening and alarming to know this. Everyone and every thing is being challenged it seems.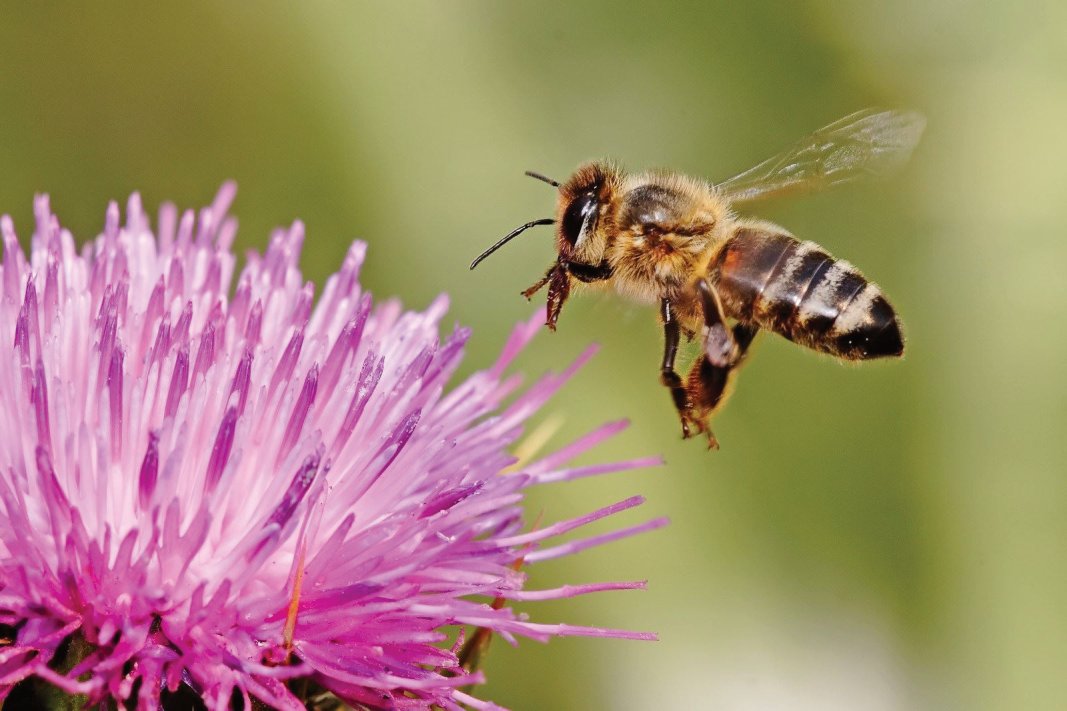 There was such a difference in the energy of the land and gardens without the honey bees around. Now I have them back with a newly developing hive of different honeybees and I sense the difference they make in the gardens. These new bees are from another beekeeper and location. They are much calmer and easier to work with than those I had previously, reflecting an energy of peace and balance that is descending upon this land. I sense that their very nature is different  and to a degree reflects the care and respect of the beekeeper that they came from.
I had a feeling that the loss of my beehives was a sign of things to come but little did I know. I also lost my mother this past year to cancer and that was totally unexpected. It happened very suddenly and very quickly. There was no time to change the course of anything. That put a totally different perspective on my life and a need to anchor and heal within my gardens and look at those aspects of myself that I wanted to release or improve. My gardens have offered me solitude when everything seemed to be chaotic and swirling around me or leaving me. They have brought me beauty and color during moments of despair and anger. They have infused me with their healing gifts both visually and spiritually as their renewal and resiliency reflected my own need to move forward. It has been a long road and one in which I have constantly reflected on the meaning and purpose of my own life.
I see in my gardens how Nature's hand paints a new color or design when I allow it to be itself and take it's own course rather than constantly trying to control it's path or destiny. So many surprises occur when you allow things to just be and take their own course with only a guiding hand to maintain borders and boundaries, eliminating only that which does not seem in alignment with your vision or your sense of balance.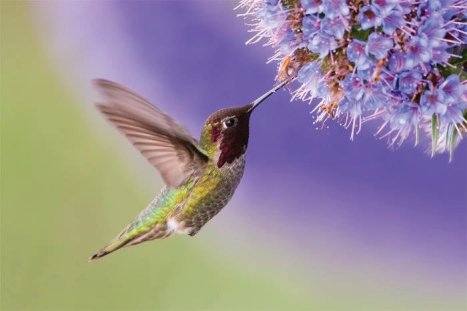 It's not always easy but sometimes you just have to have faith that you will come to see the results of your intentions which may just turn out far better than you had imagined. Faith seems to be the key as sometimes it is the only thing that keeps you going when all around you is chaos and uncertainty.
Blessings of Faith!
2014 Copyright Awen Environments/Clarissa Harison.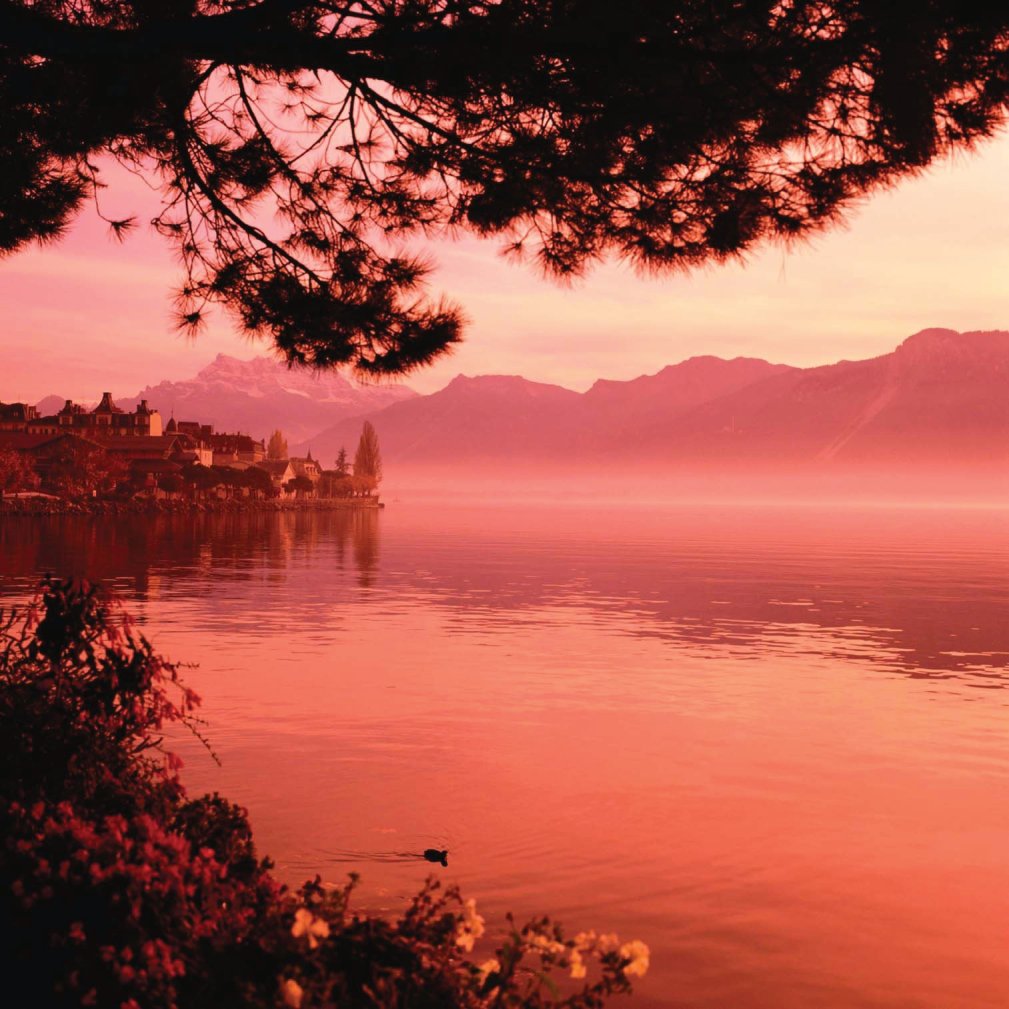 These past months have been challenging for many. All around me people are making choices and some are making changes in their lives while others are facing serious illnesses. Some are drawn into drama and some are keeping themselves grounded by being more isolated. I know in my own life, things have changed drastically and while there are still signs of the old, so much that is new has come into my life.
I feel different although I'm still exhausted quite a bit. Winter was a long one and Spring is behind it's normal timetable in our area. I think this is a reflection of the world around us. Things seem slow to manifest even though many of us have painstakingly and relentlessly done our work. At times we continue to be tested with regard to our beliefs and our faith, working tirelessly toward our goals while maintaining our intentions and convictions.
And yet it's so hard sometimes. It seems as though we are continuously being challenged with new obstacles, new options and new situations to cause us to persevere and push on. It's gets tiring though. There is nothing that is set in stone, no outcome that is inevitable and nothing that is assured these days. We simply have to be flexible, stay open minded and move forward. Staying in fear is not an option if you want to make things happen in your life and move past limiting beliefs.
This Beltane I was reminded by a friend of the tradition that is behind this celebrated day, it is that of water and giving thanks for its many virtues. The ancient Celtic people would typically honor their wells and sacred springs because they knew that without this life giving force, they would perish. In recent years, we've come to understand so much more about water and its ability to hold memory and patterns. It is one of the strongest substances on Earth because it has the ability to wear away at stone, adapt to the environment and fill the space it finds itself in, and it also has the ability to take life away in it's absence and it's presence.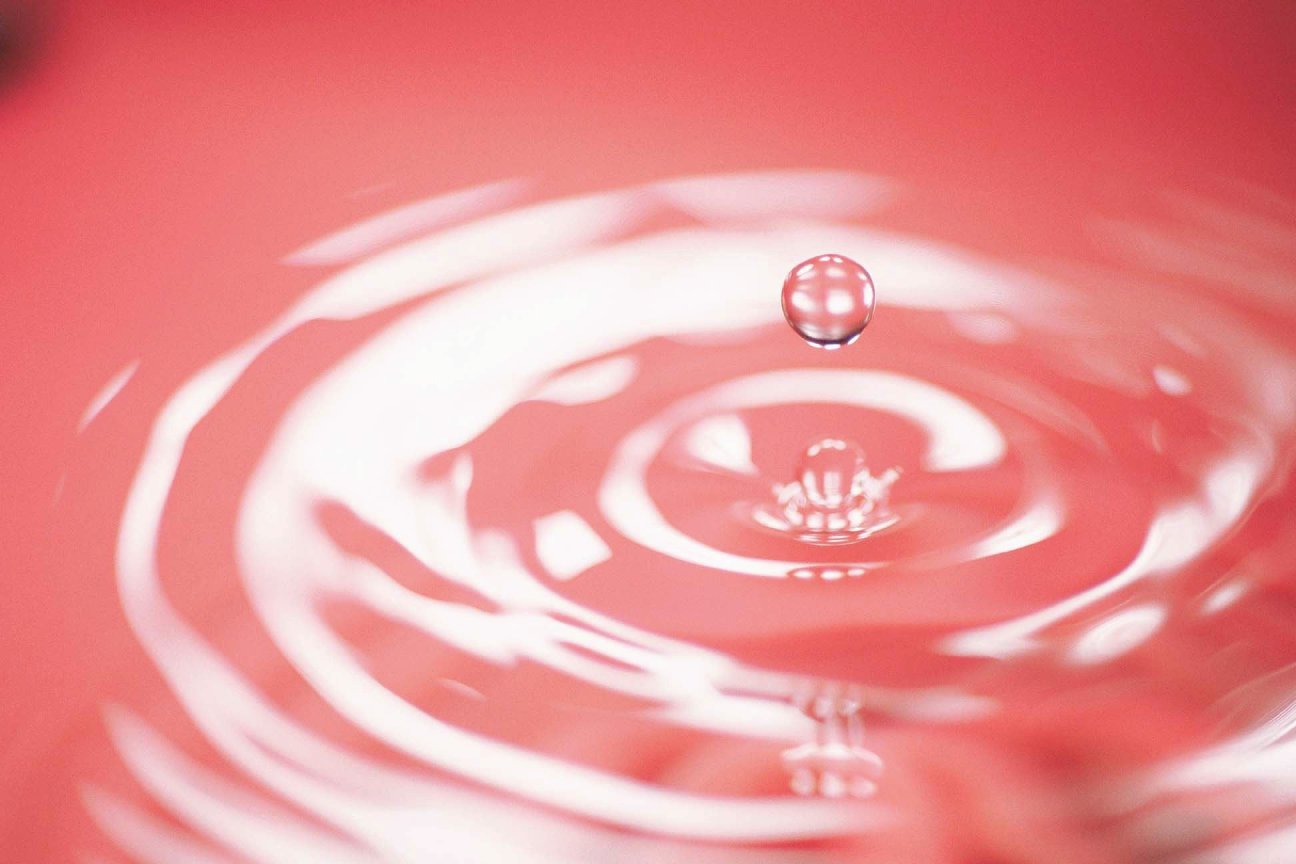 If you have too much water energy in your life with regard to your home and it's supporting land, you will have an excess of emotions in your life. I know because I've lived in two homes that had this type of energy and it was/is very challenging to live with. Nevertheless, water signifies communication, flow, flexibility and strength. You just need to recognize why it is in your life and learn to harness and work with it in the right way. The way that you do this is by adding grounding elements to your home in terms of rocks, pottery, plants and trees and earthy colors. These vibrations will offset and balance out the excess of movement and water energy in your life.
Water is very healing to me despite the fact I have a lot of fire energy in my nature. I've had to learn the lesson of water in some of the most difficult ways, but water has taught me so much about land energies and imbalance and why they exist. When we try to work against the natural balance of things in Nature, we are met with opposition. While initially our intentions will seemingly work, if we do not allow the natural flow of water in our life, it will manifest itself in a variety of ways. In Nature, when we plug up a natural water source, it becomes stagnant and murky and the surrounding area suffers. So too, when we resist our natural tendencies and inner knowing, we become frustrated and angry and sometimes even sick, especially when we do not communicate our true thoughts and feelings.
Water is the blood of Nature and of this planet. When it is not allowed to circulate properly, it's energy builds up and builds up until it is released-- because it cannot be contained. That simply goes against the very nature of which it was intended. The same can happen in your own life when you suppress your emotions and do not speak your truth-- anger and resentment build and ultimately your body will become stressed and diseased if you do not honor yourself.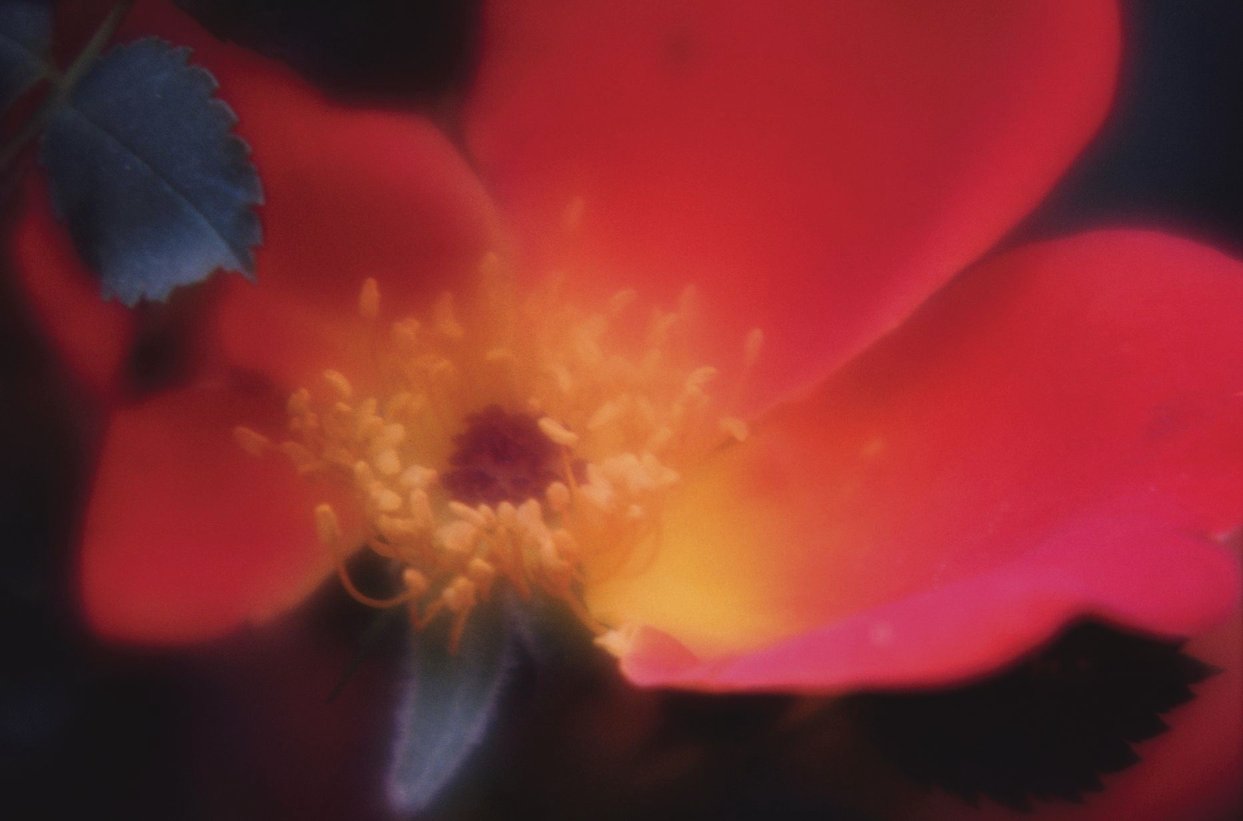 This Beltane, honor the water within you and around you by blessing it's miraculous qualities and abilities. There are so many things in life that we take for granted until we lose them. Don't have regrets. Honor yourself and our natural world today by living in alignment with your highest purpose and being true to yourself.
Beltane Blessings!
2014 Copyright Awen Environments/Clarissa Harison.
Daylight savings time is almost here and Spring is right around the corner, but appearances can be very deceiving.  Snow is on the ground and more frigid temperatures are expected.  Even though I'm well aware of the cycles of Nature and can see some signs of Spring like budding trees and songbirds returning, it's often easy to be mislead by appearances.
Even when the ice on the surface of a river seems motionless, beneath it the water is flowing and it won't be long until the ice starts to crack." -- Denise Linn
Our efforts do not go unseen and there is a kind of certainty to the rhythms of life and Nature, but sometimes when we're experiencing challenges and exhausted by our daily routine, we have a tendency to overlook all that we've accomplished and the intentions we've put out in the world. Things do not usually manifest overnight, but we'd often like them to and that's why many stray from the course when things become difficult.
I once worked for a boss who would change the direction of his business plans, if he didn't see immediate results. This, as you can well imagine, just created chaos for me and the other employees.  Working for him was a great lesson for me however, because I knew that if I focused my intention and put forth my creative abilities, the results would eventually appear and they did.  It didn't matter for me when he changed direction, because I knew that what mattered most was the intention I put into my work and not the outside influences that constantly sought to redirect me.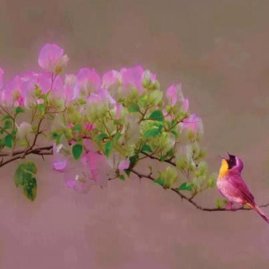 We're being tested regularly these days. People are pulled in a wide range of directions and we encounter them on a daily basis adding to our already stressed lives. It's easy to get drawn into drama, frustrated by people's inefficiencies, and caught in a discussion that only pulls you further from your centeredness.  Putting out fires, persevering when someone tells you something isn't so or cannot be done, and maintaining focus when all you want to do is throw in the towel, are challenges we are all facing today in a myriad of ways. 
What I've learned recently is that in a moment your outlook can change, in a moment what someone's telling you can make or break your day, and in a moment things can look optimistic when yesterday they seemed hopeless just because someone had the wrong information and passed it on to you. So beware and stay focused. Trust yourself and your instincts.  If something doesn't seem or feel right, figure our why and persevere.   The Earth is changing and we are changing with it.  Things may look bleak before they look better, but you can trust that renewal and new life is just around the corner, along with new opportunities and experiences.
Spring Blessings!
2014 Copyright Awen Environments/Clarissa Harison.
"Coincidence is God's way of remaining anonymous."
--Albert Einstein, "The World As I See It"
There are times when it may seem that very little or absolutely nothing is going in the direction that you would hope.  Despite your best efforts, things do not appear to be falling in place as you had planned.  That's when you need to let go and focus on what uplifts your spirits and makes you feel connected.  Maybe you need to dance with abandon to music that you love or take a walk in the park or on the beach and just feel the beauty and power of Nature.  Sometimes just spending time with a child or an animal companion can make all the difference.  Finding joy and peace in those moments is key to moving past a seeming standstill.
Sometimes we are being held back for a reason.  The timing just isn't right and other things need to happen before what you desire comes to pass or perhaps something better manifests itself.  Trusting this process is a huge part of remaining grounded and not falling into the abyss of frustration and despair.  We don't always know what's best for us or the sacred contracts we may have made before coming into this lifetime.  Yet there is a grand perfection that exists, if we can just be patient, listen and be aware.
Often times while working with animals I have had to hold them back to keep them safe in order to ensure their complete recovery before being released into the wild or even outside of a cage into my home.  I can feel their frustration as their desire for freedom to do their own thing is great.  Nevertheless, I know that were I to release them when they desire, it is very likely that more harm could come to them or their chances for survival would be lessened.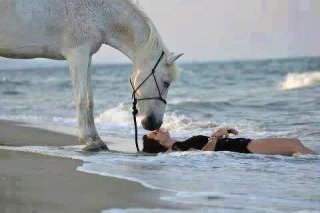 I think the Universe and the Creator do the same thing.  They guide us when we are lost and hold us back when we would make wrong decisions or plunge into something that is not in our best interest.  Divine perfection exists when we allow the flow of life to manifest in its own time and allow ourselves to be guided by the sometimes very subtle nuances of Nature and Spirit.  Sometimes a chance conversation with a stranger can bring the greatest of insights and clarity.
I can't say that I have all the answers as I struggle with these very things each day while facing this changing world, but my faith is strong and I'm confident that the way will be shown to me at the appropriate time regardless of which situations I may encounter.  I've simply done far too much work within all aspects of my life to give up on what I know to be true and how I intend my future to be, to go back to an old way of being or doing though it may seem easier or more comfortable at times. 
The waves of adjustment continue as the Earth goes through her growing pains releasing unbalanced energies via earthquakes, floods and other natural disasters.  With every movement of the Earth we are affected by the shifts in energetic grids across the planet.  Don't think that an opening in the Earth's crust thousands of miles away is not having an affect on you or a wildfire on another continent, because it is.  And if you're prone to sudden bursts of emotion and irritability or extreme exhaustion, know that as the Earth releases pent up energy, so are you.  Each person feels these changes in their own way.
Now, more than ever we need to focus on what brings us joy, what uplifts our spirit and what makes us stronger and our energy more vibrant.  If you are finding yourself being dragged down by discordant energies and the chaos or drama of others, find a way to bring yourself back into alignment with Nature and your true sense of self.  Everytime we do something to keep ourselves grounded, we are helping this planet and the planetary shifts taking place.  Be a lighthouse amidst the storms or a tree that bends with the winds but anchors itself firmly, don't go running after that which you cannot save because it will not serve you.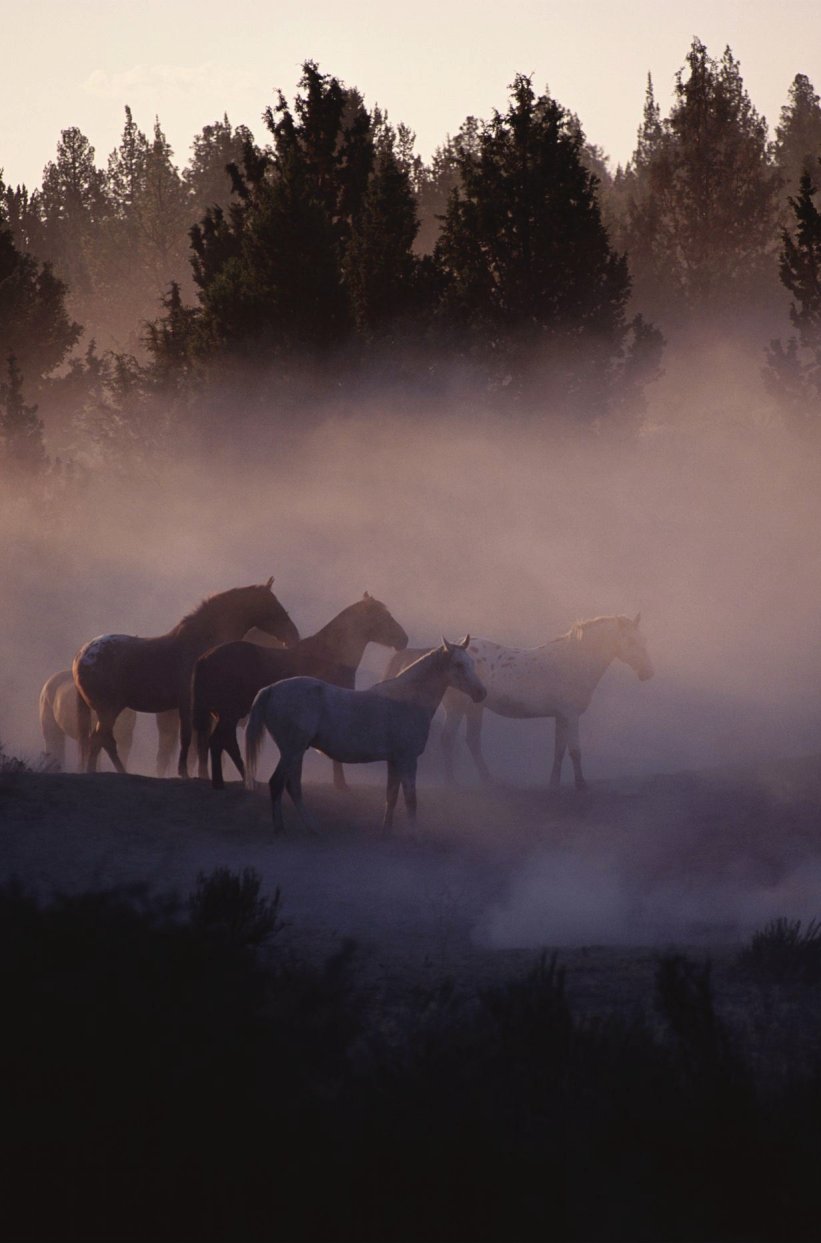 I believe that 2014 will bring new insights, greater opportunities and also many challenges as we face our intentions, our outmoded ways of being and living, and we all become clearer as to what we want out of life.  Find renewal in the silence of the night and strength in the warm rays of the morning sun.  See the sparkle of the crystalline essence of a snowflake and plant your seeds of awakening in the sacred space of your soul.  Now is the time to release old patterns and prepare for whatever you feel is significant.  Trust that your choices will determine your future.
Blessings of Clarity!
2013 Copyright Awen Environments/Clarissa Harison.
The bees have become my allies in so many ways.  They have taught me my priorities, how to conquer my fears and how to be prepared during these tumultuous times.  Each step along the way has been like a milestone toward a better awareness of the beehive and how it functions in unison as one being comprised of many collaborators each fulfilling an important role.  Though I'm saddened by the loss of half of my bees from my original hive, I am also happy and concerned for their welfare as they venture out into the unknown searching for a new home. I'm told they have three days to find one, otherwise they perish.
This is in sharp contrast to what we as humans strive for and live out during our existence on this planet.  And yet, perhaps the bees' message is even more relevant during these times of upheaval and change-- searching out into the unknown, into territory that is at times both exhilarating and terrifying not knowing what you will find.  Simply knowing that this is how it needs to be.  Gunther Hauk and Rudolf Steiner talk about the swarming of bees as a rebirth of the hive.  In essence it truly is when you understand the complexities and perfection that exist within a honeybee colony.
So, this past weekend I had to correct a mistake that I had made with my second hive-- that of not being prepared.  I did not have additional beekeeping supplies ready in the event of a swarm and so when it happened, I was scrambling to put things together having to borrow supplies from a mentor friend and buy new ones.  Because the main hive box was not my own, I would eventually have to switch this out with my own and that's what I did this weekend with trepidation because it meant taking everything apart and reorganizing the bees by myself.  I had to do it alone because my son was away on a trip and my mentor was also unavailable.
What ensued was rather complex and unexpected.  Amidst opening the hive and seeing the queen for the first time since I had begun beekeeping, I was so intensely focused on what I was doing and keeping the queen and workers safe, that I completely lost track of time.  I became one with the beehive.  They were part of me and I was part of them.  It was as though I had gone on a shamanic journey, though I did not set out with this intention.  Yes, I was functioning as a normal human being going through the activities of beekeeping, but at some point which I think was upon encountering the queen, I went into an altered state of consciousness and remember little from what happened thereafter.  I just know that when I had everything rearranged and reassembled, I had no recollection of many of the things that I had done.  As I spent time in my gardens, for several hours thereafter, I could not remember what exactly had happened to me.
I have spent a great deal of time observing the bees in my gardens and I can say that the relationship that exists between bee and flower is truly a love affair as I have ever seen.  The fervor with which the bees gather pollen and nectar is really quite interesting to observe as they both depend on one another for their very existence-- the bee to create honey to feed its queen and colony, and the flower to perpetuate it's life cycle.  What can we as humans create, if our very survival depends on it?
And so, my experiences with the bees have come full circle.  I have experienced the joy of capturing a new swarm to create yet another hive to pollinate our gardens and offer us the rich golden rewards of honey--  gifts of which I have given to family, friends and neighbors.  And I have also experienced the sudden anguish and sadness over losing part of a hive due to my inability to attend to the needs of the hive in a timely manner by not providing them with adequate space for their colony. 
Blessings on Your Journey!
2013 Copyright Awen Environments/Clarissa Harison.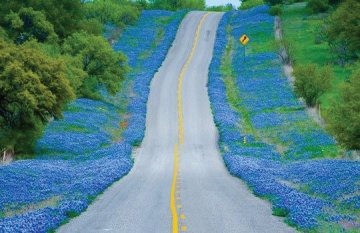 Recently something happened to really make me think about how quickly we tend to follow others often without thinking clearly whether it's the right or appropriate thing to do.  It can become a type of mindless behavior that in the wrong circumstances could lead to serious consequences.  Though my experience was minimal in this situation, the message behind it was not.  It also tied together some previous insights that I had experienced, but had not allowed myself to heed.
All week long I had been one day ahead of myself thinking it was later in the week than it actually was.  I have no idea why except that I've been noticing that the concept of time for me has been changing and when I'm in the flow, I don't seem to notice it at all and when I'm not, I'm so aware of it.  One day I noticed that my neighbor had ripped out many of his still very alive shrubs and thrown them out curbside.  I was angered and disappointed to see what this man had been doing bit by bit over the last year since he'd moved in.  The previous owners had built their house 20 plus years ago and painstakingly landscaped and created gardens everywhere.   He had told them he loved gardening.  As time went on, it was obvious he was not an experienced gardener and really didn't have any connection to the land at all.  He just wanted everything to look meticulous and neat and his way. 
It really bothers me when people buy homes and then systematically proceed to destroy everything that the previous owner created.  I've seen it too many times and once even turned down a large landscaping project for that reason because I refused to participate.  This particular day, I had been focusing on what this man had done and wishing the other neighbors were still there   Meanwhile I proceeded to place my garbage cans at the road for the following day's pick up.  The next day when my garbage and recycling had not been picked up, it took me a very long time to realize why.  I kept looking all around the neighborhood and suddenly noticed no one else had put their garbage out except my neighbor and me.  Questioning whether it had been a holiday earlier in the week, because then they always came a day later, I began to run possibilities through my mind.  After a very long time, it suddenly dawned on me that it was a day early and they hadn't come because it wasn't the right day.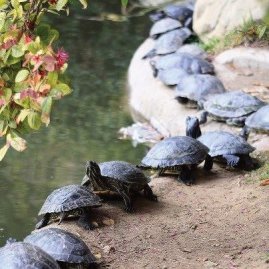 What I realized in all of this was how much I had been in a space of anger and I had simply gone through the motions without really thinking what day it actually was.  I had followed my neighbor's actions blindly without questioning his actions.  I hardly felt in resonance with him, but my actions surprised me.  Had this been a life or death situation, such as in the event of a natural disaster or an unusual public situation requiring quick reaction and clarity of thinking, I might have followed someone to my demise, or at the very least, into a difficult situation that would not lead me to safety or wellbeing.
In retrospect, there have been so many messages for me in this situation including a dream I had shortly after this man moved in which was very incongruent with his actions toward me after I came to know him.  In my dream I saw this man totally destroying the gardens and landscaping that my former neighbors had created.  I wondered why I had this dream, since up until that point, I hadn't even met the guy-- only seen him and visitors walking about the property.  Thereafter, I introduced myself and we shared stories of experiences we'd had in the same town we had seemingly both lived in previously.  He later became very generous offering freshly grown vegetables planted by the previous owner, baked treats his family had made and at Christmas he made a point of personally delivering gift cards to us.  I thought-- wow, was I wrong about this person.
Then, the following spring I began noticing that he had been throwing what appeared to be his gardening debris onto the wooded section of my property and it really took me by surprise.  In fact, his actions really annoyed me because he never asked my permission and I had no interest in having my land become a dumping ground for his stuff even if it does looks wilder than the average property in my neighborhood.  It happened several times until I made a point of dragging everything out across his lawn to my fire pile so he could see I knew what he was up to.  We never spoke again until yesterday when I found more tree cuttings and found out they were my own and the guy hadn't even told me my tree was bothering him.  He also threatened to cut more up to the sky because he didn't like the shade on his lawn.
This summer I came to see that my dream really had been prophetic, but I had allowed myself to discount it initially because of my conversations and all the gifts I had received.  I have often had initial impressions of people or situations that surprised me and then later were very accurate.  We all need to be in the moment each day of our lives to access our environment accurately and make the appropriate decisions because things are changing rapidly and on a constant basis.  Dreams can be a huge source of information, if we allow ourselves to be guided by them, and are able to discern useful information with regard to how it applies to our present situation.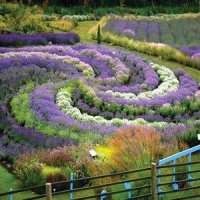 Following others blindly who may not know what they are doing or may just be following the person in front of them (who has always done things that way), will not lead you out of harm's way or take you on the road that will lead to new opportunities.  We are creatures of habit and often we don't even think about the activities we are involved in.   Be aware of your environment and your choices, as well as how a situation makes you feel.  When everything flows, it is then that the universe is guiding you.
Blessings of Clarity!
2013 Copyright Awen Environments/Clarissa Harison.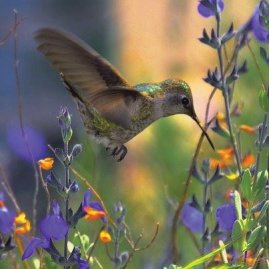 Sometimes it's hard to see the progress we've made when we're constantly putting out fires or simply trying to get through our daily routine of responsibilities.  As humans, we seem to always focus on what still needs to be accomplished, rather than what is.  I think it's vital, however, to reflect periodically on what you've accomplished and take the time to truly see the progress that's been made from several years back, a year ago or even a few months ago.
I know I have to do this on occasion to remind myself of how the energy of my landscape has shifted and how much I've changed in my awareness. Despite the heavy rains we've been experiencing in our area this year and the accompanying flooding and frustration it can create, I'm constantly reminded of how when we first moved to our home just over  three years ago, there was barely a flower in sight, 
Now we have gardens everywhere and many new trees and plants are starting to anchor a new life force on this land.  They are also transmuting the toxins that existed in the soil that once smelled rancid.  All the white pine and fir trees that had existed when we arrived, were either dead or dying due to excessively wet land and an imbalance of energies.  Now when I walk through our backyard, I feel like I'm in a wildlife sanctuary or tiny park.  As a gardener, I'm constantly thinking about what still needs to be done or re-arranged, although so much has healed.  I'm also proud of what I've accomplished in so little time.  We've also just installed our second bee hive, after catching a swarm the other day.  The vibrancy that these little beings bring to the landscape is visually apparent in the difference from last year to now.  I also love seeing them busy in our gardens, knowing how they are enlivening the land and our lives.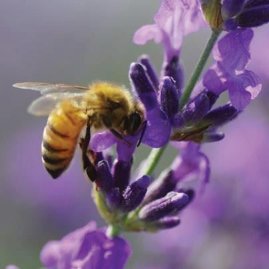 My gardens have been such a metaphor for my life in so many ways. They have grown with me, struggled with me and portions have died at times, just as I have died to my former self and sought new ways of being, discarding what was no longer useful or part of my awareness.  I have also had to make choices as to what I chose to keep in my garden and where my boundaries are.  Weeding has become a way of eliminating all that which I no longer need in my environment.  While I don't believe in the
noun
weed as they are only plants that are unfamiliar or unwanted to most people (a very individual concept), I do believe in the
verb
of weeding and I realize how it becomes symbolic for caring for yourself and what you've created.  This year has been all about maintenance and creating balance, whereas in previous years, I was totally focused on creation.
The first half of this year has already been filled with challenges which, while I was going through them, exhausted me sometimes to the point of overwhelm. Nevertheless, as time passed I came to see the value of those experiences and how they taught me to express my boundaries, see things in a new way or persevere despite the physical and emotional exhaustion I was feeling. These moments can be priceless sources of inspiration and transmutation, if you allow them to be.  My gardens have been my source of solace when I felt filled with anger, despair or sheer overwhelm.  Just the sounds of the birds and seeing the grasses swaying in the breeze, has often brought me back to a point of stillness and knowing that all is well and exactly the way it should be in this moment. 
And just as sometimes you have to allow a garden to do it's own thing and trust that Nature knows the direction she's taking, you also have to believe that the direction you're being lead in and the challenges you face are preparing you for better things.  Moments spent appreciating your landscape also build a solid foundation for the energy of your land, as it is a co-creative process requiring our individual efforts and the collaboration of Nature.  We cannot always see the results of our actions, but it is our intention that matters.  Our mistakes will be overlooked or reflected back to us so that we can learn what we need to in order to make different choices next time.  Gardening is such a great way to see and experience what works and what doesn't-- what feels right and what is uncomfortable and no longer in resonance.  This is a continual process of shedding layers like peeling an onion and it is part of the changes this planet is going through.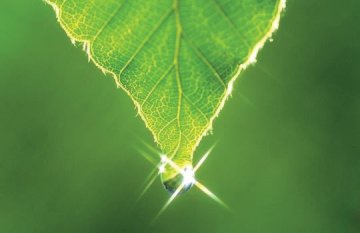 Despite what at times may seem like an endless battle in this changing world, it's so important to spend time viewing your accomplishments from a point of reverence. The world is moving so fast now that it's easy to overlook what stands before you, but take the time to truly feel and know how your environment has changed.  Feel the vibrancy of that which has healed and that which is in transition.  Know that despite the fact there may still be challenges for the future and things to overcome, so much has transitioned and healed throughout this planet and continues to do so. 
Our efforts do not go unseen and despite their seeming futility at times, it is the intention and the process that matters in the overall scheme of things. To me, nothing is more gratifying than to see a landscape transform, whether an indoor or outdoor environment or that which is our own sense of being. Cherish your accomplishments and your efforts for they do matter.
Blessings of Inspiration!
2013 Copyright Awen Environments/Clarissa Harison.
/