Shopping Cart
Your Cart is Empty
There was an error with PayPal
Click here to try again
Thank you for your business!
You should be receiving an order confirmation from Paypal shortly.
Exit Shopping Cart
inspirational living arts
Yes, I think you should love the house, apartment or castle that you live in, but that's not what I'm writing about.  I'm talking about falling in love with your  home-- your body, because it's part of the Earth.  I spent years tending lovingly to my gardens and neglecting myself, but it wasn't until recent years that I really began thinking about how important it is to love and care for your own physical body and not push it constantly to physical  and emotional extremes. 
Actually I think much of the lack of connection that exists with regard to this planet, all stems from a lack of respect for ourselves.  Once you realize that the Earth is part of you and that we are part of the Earth, you begin really focusing more on how you treat your body, the foods that you eat and the energies and/or people that you allow yourself to have relationships with.  You begin honoring yourself for the amazing collaboration of cells and organs that work in unision that support and house your soul. 
Although I'd spent years exercising to extremes and experiencing weight fluctuations, for me the path back was via gardening and working physically with the Earth.  All of Nature helped me to look at my patterns as well as to transmute the experiences and  emotions of my past into something more positive.  I think there's something really powerful in that connection to your landscape and those quiet moments of seeing new life that you have created.  Someone once told me, "tend to your own garden, Clarissa" when I discussed my constant stress, lack of energy and inability to focus.  It took me years to really understood what this person had meant.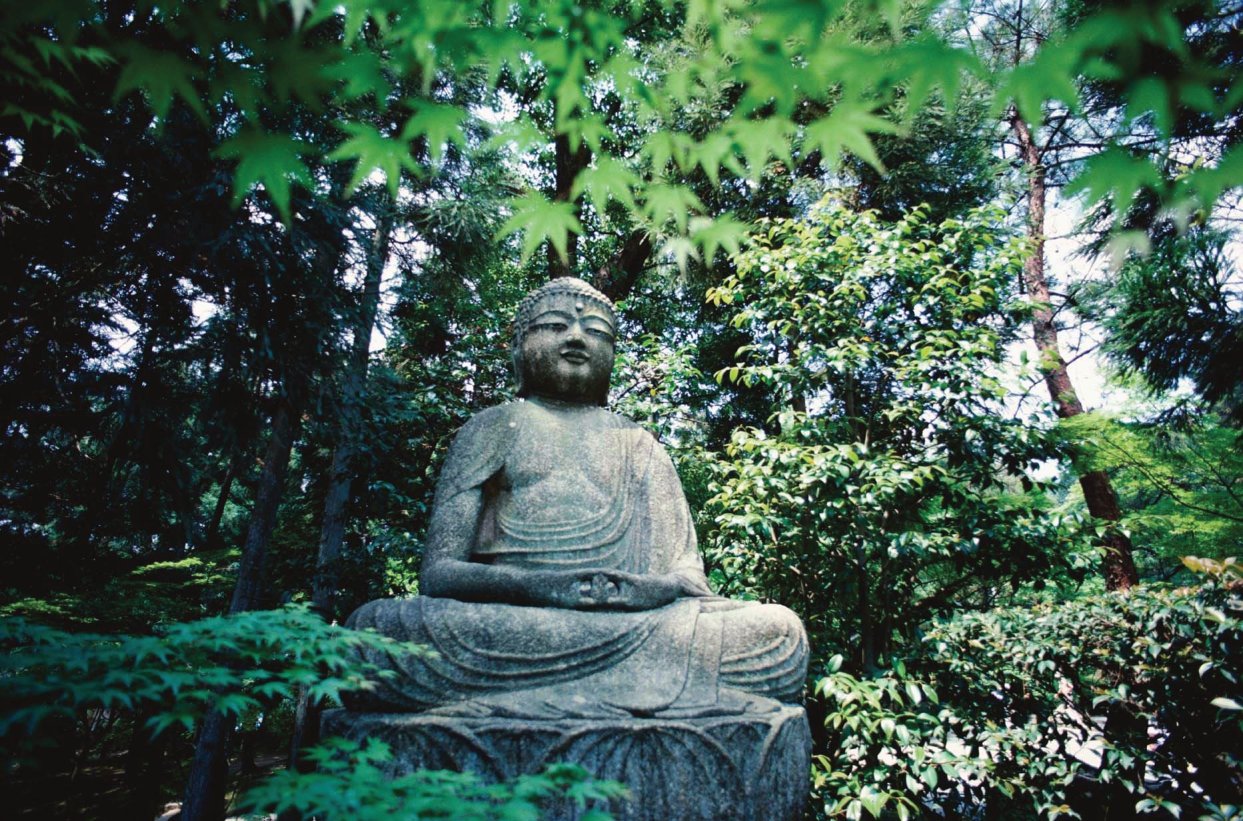 It's been a long, gradual process but  I have really learned to recognize who and what depletes my energy.  Sometimes it becomes such a habit to be around negativity that you don't even realize how it drains your own personal reserves.  Now whenever I feel angry, irritated or anxiety ridden, I  take a walk in the park, do some form of movement such as dance, and/or do some form of meditation, prayer or rebalancing work.   Whether it's shamanic journeying, listening to sound harmonics or doing gardening, it all works.  Spending time with my animals is also a great source of rebalancing.  It's so easy to become overwhelmed with what's going on today when you read the latest headlines or you've come in contact with someone who's chaotic and draining so it's especially important to stay grounded and draw upon your inner reserves to move through these times of transition.
A great source to help with your journey to healing your body is Denise Linn's book  
Unlock the Secret Messages of Your Body.
Her book, which is also available as a workshop, is based on a 28-day program that focuses on the four elements of earth, air, fire and water.  Each week you focus on a different element while you journal your thoughts, clear clutter (from your home and your mind) and learn about how your patterns have influenced your choices.  You can choose your level of commitment and whether you do a little or alot, it all has an effect and makes a difference.
Much of our attitudes toward our bodies and our health have been influenced by the generational patterns of our families which Denise discusses in her book. I have also touched on this subject in my previous post
Patterns: Overcoming Ancestral Trauma.
 I had the opportunity to study with Denise in 2001 when I began developing my energy work with homes.  Denise's latest book is a natural culmination of her lifetime exploration into the practices of ancient cultures and the importance of creating sacred space, as well as our need to focus not only on our homes that we inhabit, but also our physical bodies which are our most sacred space.  It's all tied together and only when you've addressed your attitudes toward all three:  this planet we inhabit, the home you live in and the body that holds your spirit, will you achieve balance within your life.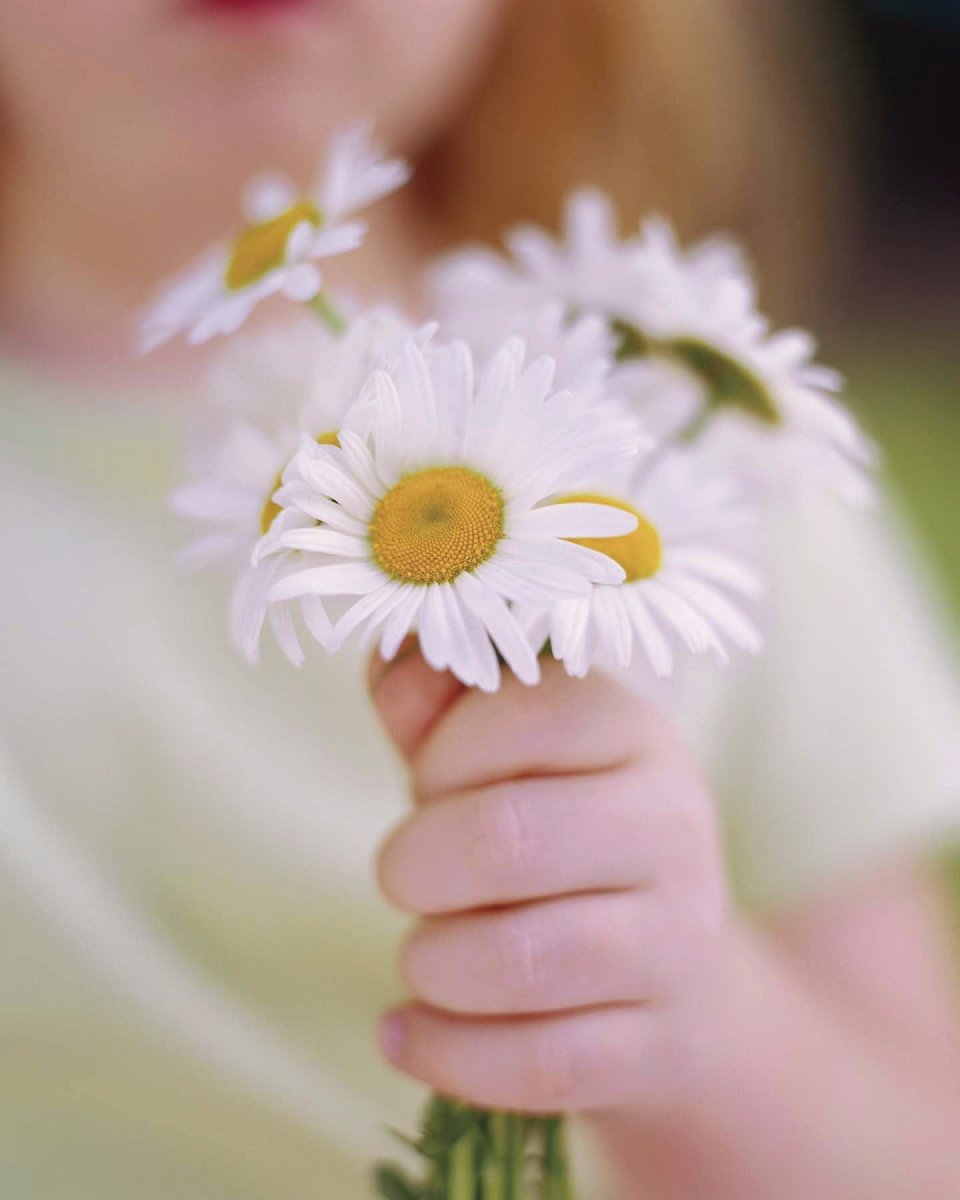 Living with intention is becoming increasingly important as this planet changes, technology progresses and the need to re-align ourselves with what truly matters in our lives.  When we understand our patterns and our behaviors and how they affect our choices, we can learn to make new ones.  These positive changes will affect not only our individual lives, but also this planet for generations to come as we once again adopt a reverance for Nature and all of creation, including ourselves.
Spring Blessings!
Copyright 2012 Awen Environmnents/Clarissa Harison.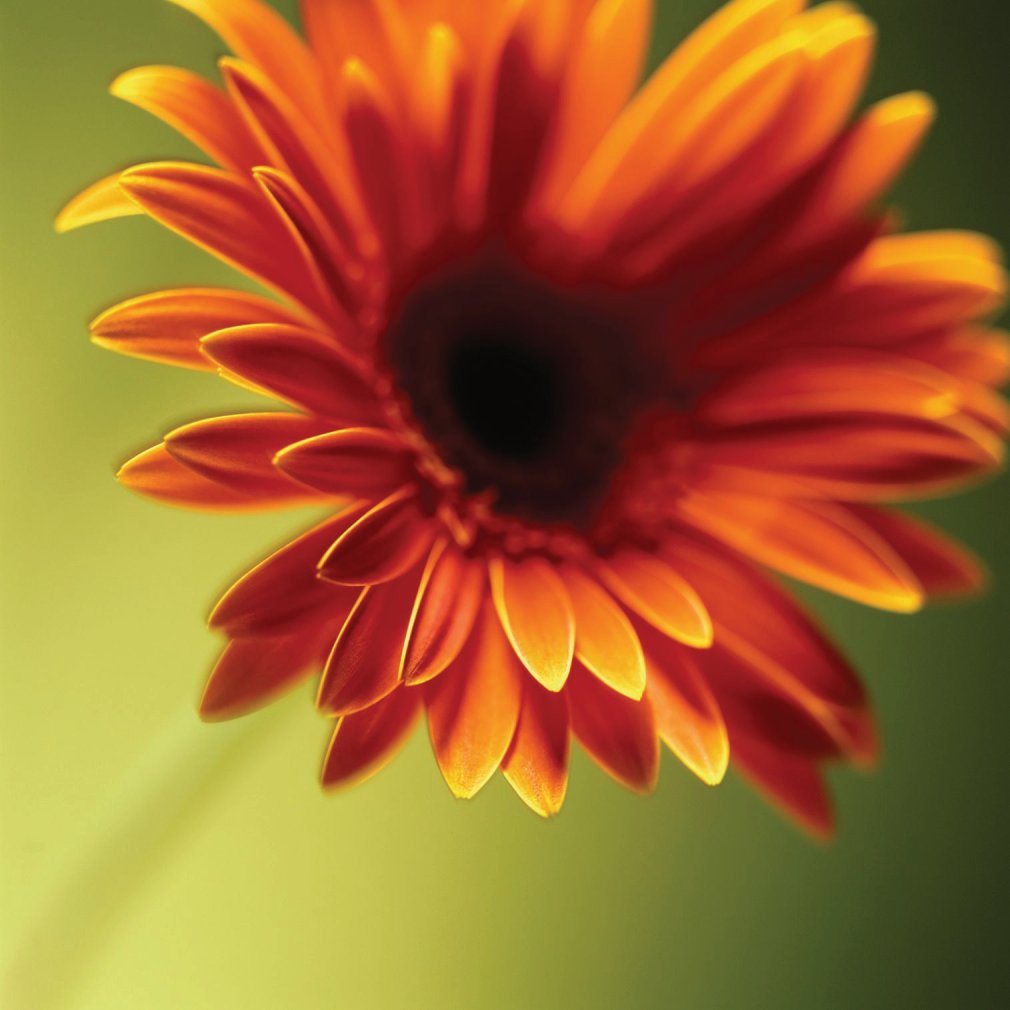 Recently I began recognizing some patterns in my son that made me reflect on where they may have originated from.  Although my son is still very young and like most kids attracted to material things, I really began to ponder where this need to constantly shop, buy things and fill his room with stuff came from.  He also has an obsession with all things pertaining to war and combat.  These are not patterns that I admire nor wish him to continue.  A typical boy perhaps, but perhaps
not
. 
I grew up with parents who valued quality things and waited until they could afford them.  Once they had something, they took care of it and kept their belongings for a long time.  The throw away society that we live in today was not part of my upbringing.  While I greatly dislike clutter, I also have very little tolerance for waste and excessive consumerism.  As I think back to my family history, I believe there's more to my son's behavior and it may go back to his ancestors, something deeply ingrained within his genetic patterns.
Both my mother and father's parents lost everything during the war.  My grandparents on my mother's side suffered the loss of their twin sons during a bombing raid, not to mention their home and all belongings due to fire while living in Germany during WWII.  My grandparents on my father's side also lost everything; my grandmother her freedom and my grandfather his own life due to the policies of the Stalinist regime in the former Soviet Union. 
It's hard to forget that kind of loss and what it does to subsequent generations.  This world is filled with descendants of those who survived wars, famine, political atrocities and the Depression, something which I believe contributes to the excessive consumer and other negative patterns inherent in many cultures at this time.  More and more information is surfacing now about how previous memories of ancestors do in fact affect those descendants who have never experienced the trauma itself.  It may manifest itself in a variety of ways from health to emotional issues to the need to surround one's self with things.
Lately I've been focusing a great deal on familial patterns and discussed this subject in
Planet Whispers: Wisdom from Soul Travelers from Around the World.
  Not coincidentally, I recently finished reading some powerful information in
Olga Kharitidi's
book
"The Master of Lucid Dreams"
  which supported some of my conclusions.  In her latest book, this Russian psychiatrist discusses her shamanic experiences in the ancient city of Samarkand, the capital of Uzbekistan.  Dr. Kharitidi's shamanic teacher tells her that in order to properly heal her patients, she must begin to resolve her own pain.  He discusses the trauma that gets passed on to successive generations if it is not resolved and goes on to say "this force lives inside you and generates painful circumstances again and again."  These "spirits of trauma" are caused by "memory spaces" and created by personal experiences in childhood, as well as ancestral memories which interfere with our happiness and ability to live healthy, balanced lives. 
There was a time in my life when I had an insatiable need to buy things-- clothes, furnishings and other objects, and just fill my time with shopping whether it was at the mall or at garage sales.  It made me feel better for a while, but it never really filled the emptiness I was feeling within my life. 
It wasn't until my son was born and I was gardening intensively and had spent years working with clients to release patterns from their land, that this need went away and I began to feel more complete.  I eventually came to learn that the more patterns that I released from the homes that I lived in and worked with, the more patterns I released from my own body and DNA, essentially the memories of my soul.  I was subconsciously chosing the clients and homes that I had for a reason.
I'll never forget the time I went into a client's home to do an energetic space clearing and the entire home was filled with things up to the ceiling with very little space to walk.  It was an image similar to those episodes of the television series Hoarders.  I remember wondering what could have possibly happened to this woman to make her buy so many things and be afraid to throw anything out?  Obviously there was some major trauma this woman had experienced to reach this point, which no amount of energetic clearing could address. Years later when I revisited her home with my geomancy teacher, I came to learn that the energies inherent in the land were a large part of the problem. 
I also worked with a man whose basement was filled with loads of furnishings and objects he would never use.  When I asked why he needed to keep all these things, he admitted that he had once been extremely poor and these objects represented a kind of security blanket for him.  Both cases represent examples of memories held within the Earth which form the foundation for the properties which the homes were built upon.  The memories held within our body and more specifically within our DNA, go hand in hand with that of the land.  You cannot resolve only one situation because the two are intertwined and people will continue to seek out properties, usually subconsciously, that will manifest the patterns of trauma which are familiar to them, unless the patterns are resolved.  If the home has experienced patterns of marital problems and divorce or financial hardship, more than likely you will also experience the same while living there unless the patterns have been cleared.
Interestingly, I had read Dr. Kharitidi's  first book
"Entering the Circle"
almost 15 years ago in which she discussed her initiation into the realms of Siberian shamanic wisdom.  The book had a profound effect on me, although I didn't understand anything about shamanism at that time of my life nor the path I would eventually follow.
The word shaman originates from the Tungusic tribe of Siberia and means "one who knows" or someone who is an intermediary between the human and spirit world.
Over the years I've worked with a variety of clients, as well as my own homes where I've witnessed reoccurring patterns both held in the landscape, as well as in peoples' lives.  I had to smile when I came across these words in Dr. Kharitidi's second book in reference to the city of Samarkand, but also having a much farther reaching message:
"This land wants to tell these stories for the people in other lands so they can obtain knowledge from them.  The psyches of ancient people need to come back to life to activate memory changes in the people living now....The traumas of people from the past continue to live in their modern-day descendants even though most of them don't have an awareness of it.  Telling their stories will help heal these ancient traumas and change something critically important in the lives of many modern people."  Excerpts from "The Master of Lucid Dreams" by Olga Kharitidi, M.D.
Memory imprints can have a powerful impact on our well-being.  If we aren't aware of and don't try to resolve these patterns, we will continue to repeat them in our lives drawing those people, those homes and those circumstances that will repeatedly remind us and reactivate those patterns of trauma within ourselves. One method of releasing these patterns is explained during Dr. Kharitidi's training, as she journeys into some of the memories of her own traumas and changes their outcome.  By doing so, she releases the guilt associated with these patterns.  The brain apparently does not know the difference between the past and more positive thoughts created in the now. In order to heal these past traumas, she works with the perception of these memories.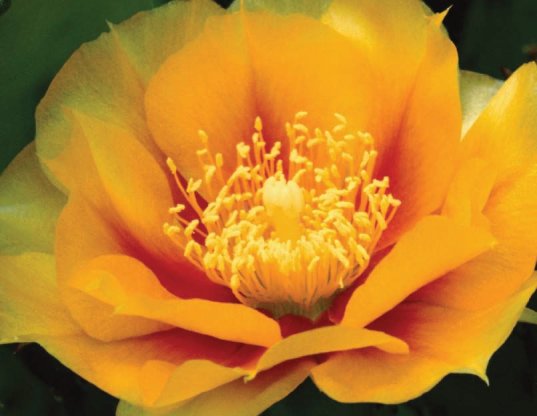 Being aware of and recognizing these patterns is the first step in resolving them.  There are a variety of activities such as shamanic journeying, acupuncture, visualizations and meditation which can help resolve these traumas and change our patterns.  Avoiding or ignoring these ancestral memories will only result in further frustration as the energies of the Earth continue to shift within the coming years.  The Earth is healing herself and by doing so she will also heal us, whether we're aware of it or not.  Look at your patterns, learn to understand them and find a method to release them because if you don't, they will follow you wherever you go.
"There are many things in life that will catch your eye, but only a few will catch your heart."  --Author Unknown.
Blessings of Awareness!
---------------
References:  Kharitidi MD, Olga, The Master of Lucid Dreams, Hampton Roads Publishing Company, Inc. 2001.
2012 Copyright Awen Environments/Clarissa Harison.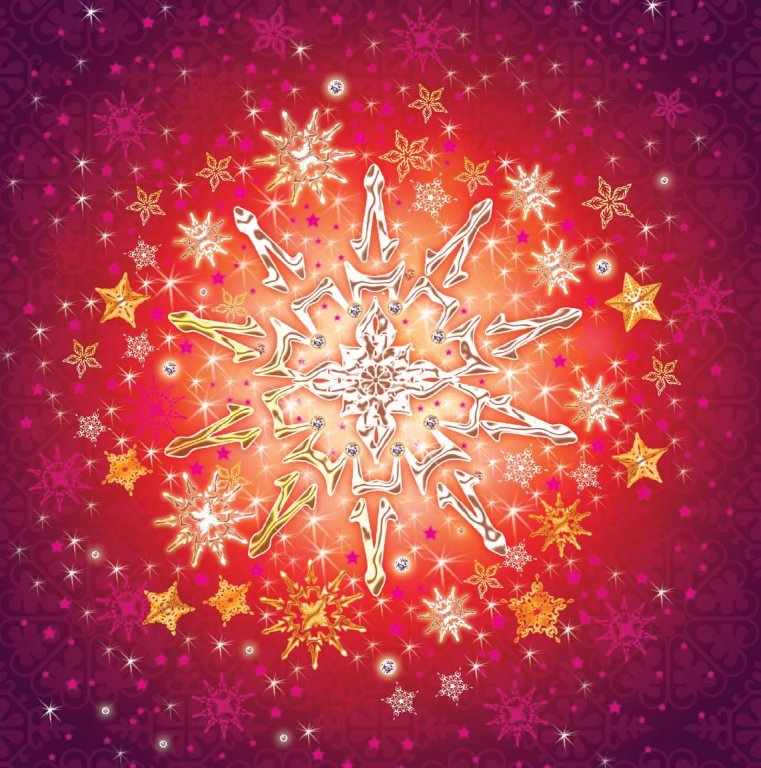 "The eyes are not responsible when the mind does the seeing."  --Publilius Syrus
This story started out as an article about homeopathy and herbs until it evolved into something quite different as I began to realize that the message given to me was an even greater one.  It's the story about how even the greatest of challenges can give us new lessons, insights, and opportunities when we chose to see  them in such a way.  Everything is a matter of perspective. 
As life would have it, my cat stories continue with the arrival of a new feral kitten I named Samson, the source of inspiration for this article.  Samson was given his name for the strength of the sun and for his perseverance with everything that he has had to overcome and all he has had to endure.   Samson came around one day for food with severe lacerations to his eye, face and ears due to an attack from another animal.  He was lucky to be alive and even luckier that my brother was able to trap him.  The first time I saw his face up close, I was shocked.  I'd never seen injuries so severe on a live animal.  I really didn't expect to be able to save his eye and at times I questioned whether he would survive. 
Ironically, had this unfortunate incident not happened to him, more than likely Samson would have remained homeless throughout the winter and possibly died a painful death.  Now he has a warm place to sleep, food to eat and someone to care for him.  It was a huge price to pay but unfortunately, despite a month of intense treatment and improved nutrition, the wounds to his eye were too severe and his eye will have to be surgically removed tomorrow.  I had so hoped to save his eye, but it was not meant to be and surgery had not seemed to be an option at the outset. 
However, sometimes you have to accept the inevitable. While initially the costs associated with such a complex surgery were out of reach, a compassionate, local veterinarian offered his services at a minimal fee, something which was totally unexpected and I am tremendously grateful for.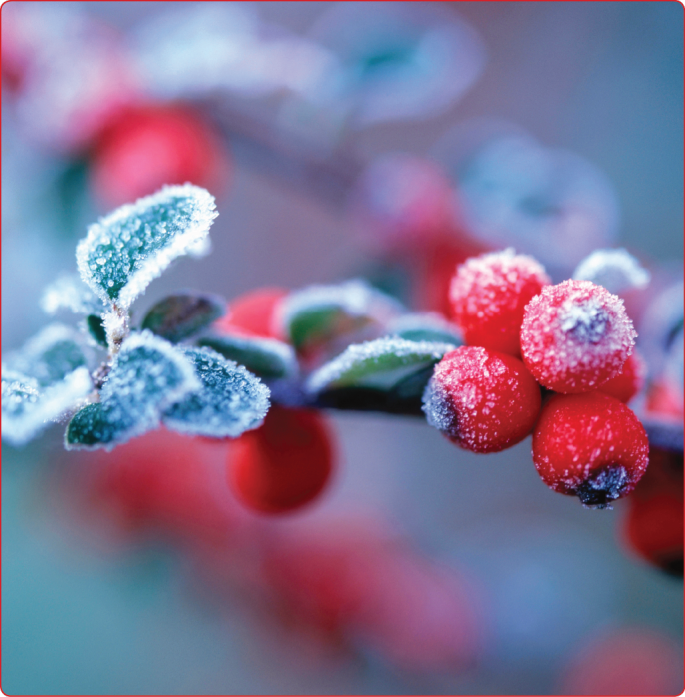 Nevertheless, Samson taught me a tremendous amount about the process of healing eye injuries and the rich symbolism associated with the eye.  It is the eye that detects and collects light from its surrounding environment and regulates the intensity of what it encounters.  The eye is an amazing organ which can sometimes becomes clouded by the mind and dark moments of fear which affect our judgment and outlook on life. 
As we approach the Winter Solstice on the 21st of December in the Northern Hemisphere, the day of the longest night, it will be my one year anniversary since I began Awen Environments and my subsequent blog.  So much has occurred not only within my own life, but also in the lives of those close to me and around the world.  I simply cannot look at life in the same manner and I'm grateful for the experiences that have come to pass.  There are so many lessons in adversity and viewing the sometimes seemingly dark moments of life. 
The new book  
Planet Whispers: Wisdom from Soul Travelers from around the World
  was released on December 3rd.  It is a collaboration with writers who have each expressed intimate aspects of their lives and spiritual experiences that have occurred as a result of their relationship with their homes, sacred places, and numerous locations in Nature around the globe.   Each writer has demonstrated their ability to draw from their connection to spirit and the healing powers of the Earth to move beyond personal challenges and even tragedies including the death of a partner, as well as the contemplation of suicide, to the planning and arrival of a newborn child.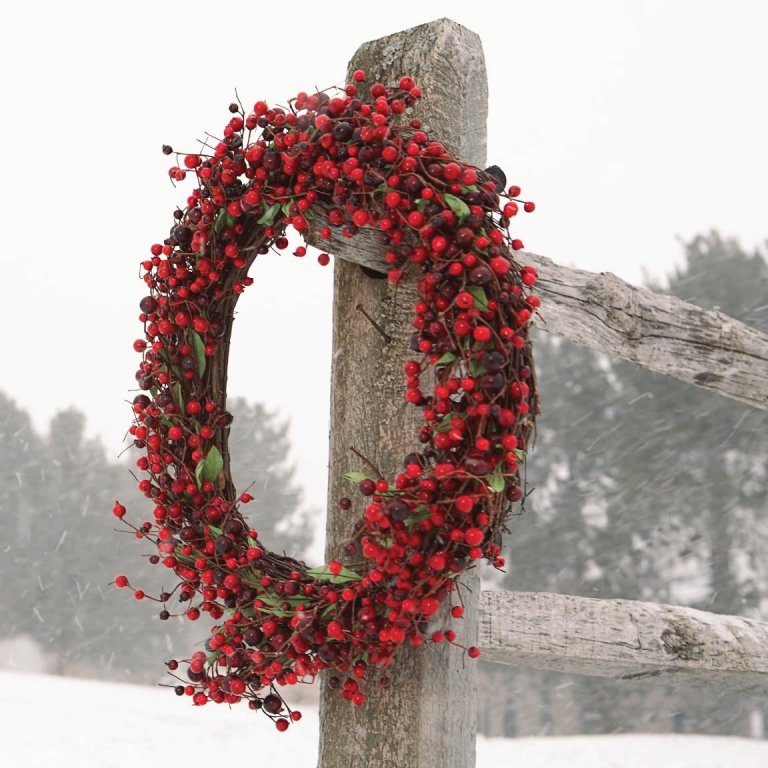 Their stories are ones of triumph and grace amidst difficult decisions and sometimes overwhelming obstacles.  Often these writers were traveling to new places to gain a different perspective while learning from the circumstances and experiences of others, as well as cultures different from their own. My own contribution is entitled Lady Muskoka: a Story of Healing and Renewal.   In this chapter I describe some of my mystical experiences at Lake Muskoka in Ontario, Canada where I spent my childhood vacations and I learned to release the ancestral patterns of my family, a place where I found personal challenges and tragedies can be transformed into experiences of learning and rebirth.
This blog and my participation in this book began because of a need to write about my experiences, circulate information, as well as discuss my view point about things that I felt to be unjust.   It also began because of the fact I had the time and I decided to make use of a challenging personal situation in a creative way.  There were occasions I questioned what I wrote, but I perservered beyond the self doubts and fears of my own making.  The Universe has interesting ways of pointing you in the right direction.  If you trust your inner guidance, the path will be revealed to you and seeming obstacles can be transformed.  While writing has always been something I enjoy, it eventually became a tool of transformation for me.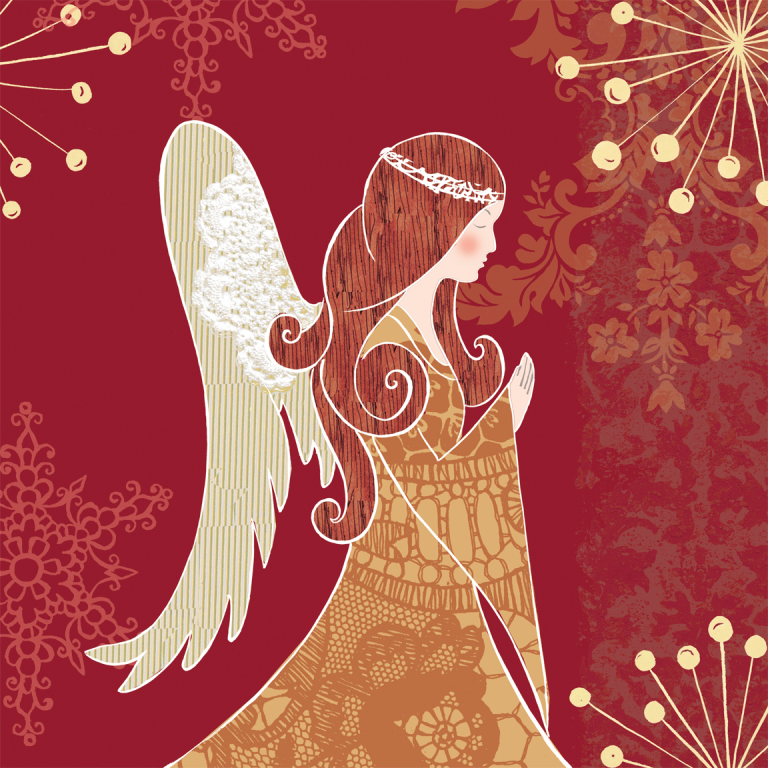 I have had over 11,000 visitors to my website in less than year with readers from around the world.  To my surprise, my largest supporting group is from the Ukraine and Russia, the lands of my ancestors;  the place where my father was born and my grandparents died due to political atrocities.  I do not believe this to be an accident as I know in my heart, the people of these lands are connecting to my writing in a heartfelt way, resonating with words that go beyond intellectual or rational explanation. I have also had a large following within my hometown of Lancaster, NY where I have come to terms with and learned to utilize, much of my past experiences.  Thank you to all  the many people both locally and from around the globe who have been visiting my site and reading my blog.  I hope that you will continue to read my stories and spread my messages of awakening around this planet.
Everywhere I see stories and challenges that people have had to go through, and yet inevitably good appears to come from these seemingly insurmountable obstacles and I believe ultimately to those situations that seem extreme or hopeless. 
The Occupy Movement has spread throughout this country and to other lands inspiring people everywhere to speak up for what they believe to be injustices within the status quo.  While many have endured violence, ridicule, and difficult circumstances, people have been inspired globally to stand up for what they believe in. 
My own family knows all too well the price of war and speaking up against intolerable circumstances,  and so I honor and support those who have the courage to stand up for the rights of others and for the wellbeing of this planet. Voices have  been given to those who are afraid to speak and people are listening. I have faith that good will eventually come out of all of the chaos and uncertainty of these times.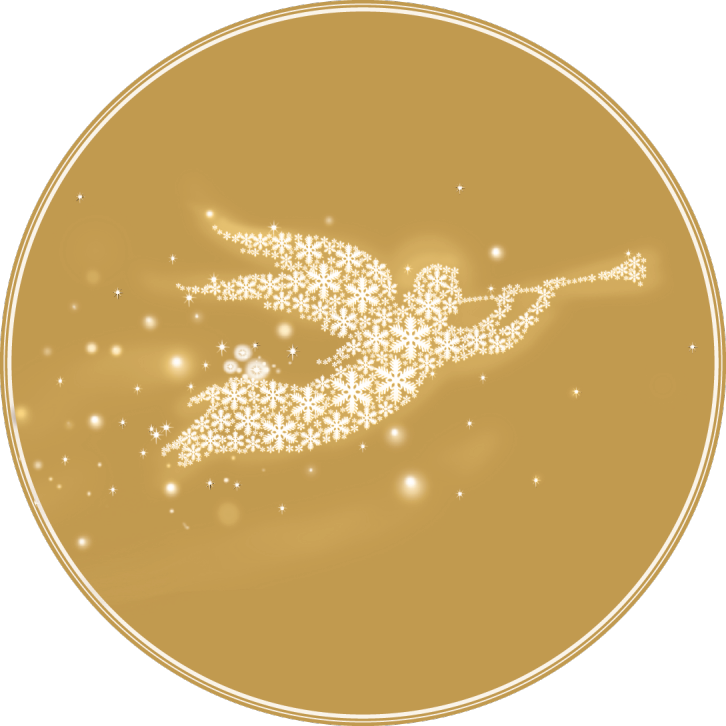 "Tears are Nature's lotion for the eyes.  The eyes see better for being washed by them."  --Christian Nevel Bovee
There are people all around the globe who are currently fighting for a new paradigm, a new way of being that is in harmony with all of Nature and this planet.  Their tools are their words, their actions, and their indomitable will and spirit to bring change to this world.  And watch for the angels, for they are all among us in various guises.
This Winter Solstice, be reminded that miracles can come from adverse situations and give thanks for the many blessings you have in your life.  The blessings are there, you just need to look for them and discover the gift of sight. 
Winter Solstice Blessings!
For a beautiful perspective on the  Winter Solstice,  please view Minnie Kansman's article on this very yin (feminine) time of year.
Copyright 2011 Awen Environments/Clarissa Harison.
"The longest journey is the journey inward."  --Dag Hammarskjold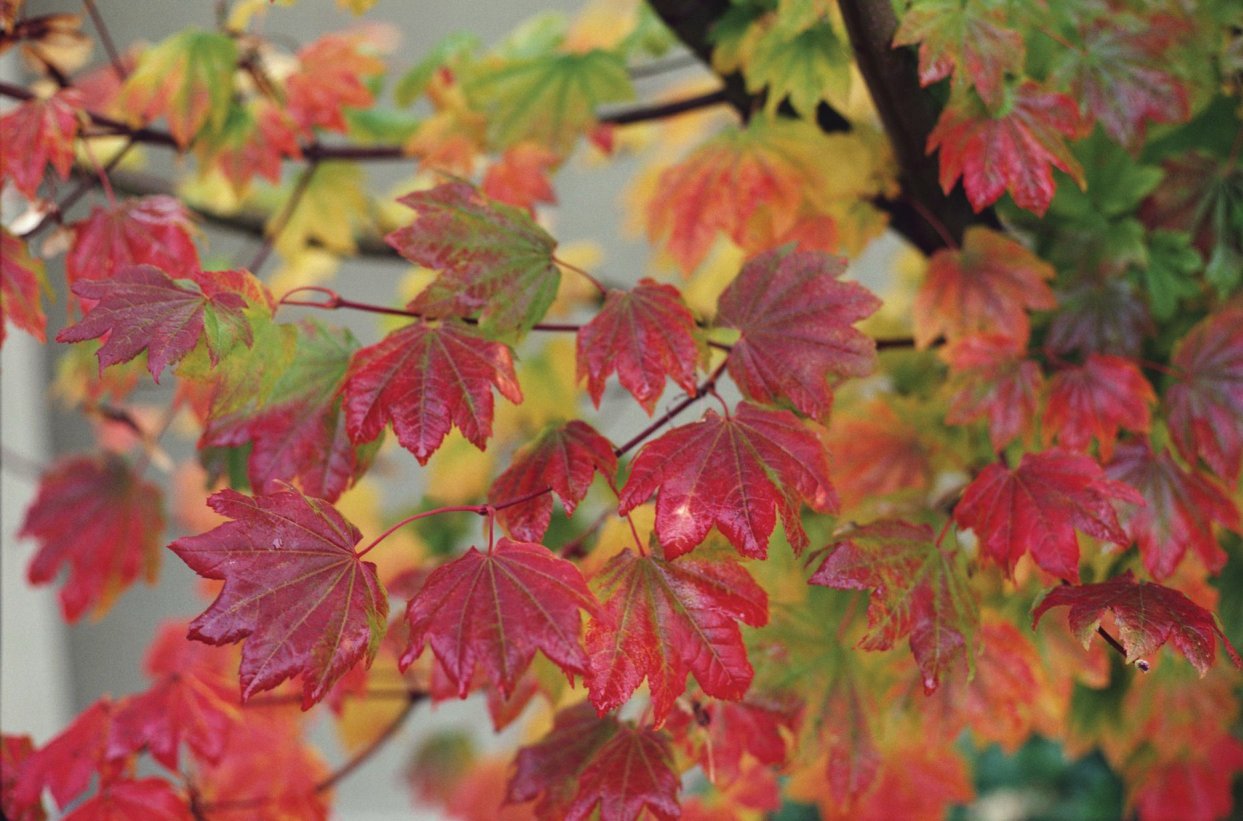 Those of us in the Northern Hemisphere are now experiencing the incredible beauty of Autumn and the time of balance between light and darkness during the Equinox.  Although I love all the seasons here in Western New York, Autumn is my favorite time of year. 
While some see this as a time of flowers dying and dread the inevitable winter that follows, I see it as a time of tremendous vibrancy and inspiration.  The trees are so rich with color, the air is crisp and it is time for the harvest of fresh apples, pumpkins and other nutritious foods.  The harvest is also a time to give thanks for all the blessings that are bestowed upon us each and every day, however small or insignificant they may seem.
Autumn always causes me to think of not only the beauty of trees, but also all that they do for us in the unseen realms.  As the Austrian environmentalist and visionary  
Viktor Schauberger
  once wrote "a society that destroys it's trees, ultimately destroys itself."  Autumn is usually when I see people cutting down their trees because they fear them falling and creating damage to their home or because they cannot be bothered with raking all the leaves.  This always saddens me.  If only they knew that these trees are absorbing much of the contamination from chemical pesticides in the soil, absorbing excessive water and transpiring it for drier periods, as well as purifying the air that we breathe of toxins.  They also help protect the land and provide windbreaks, as well as habitat for animals and birds.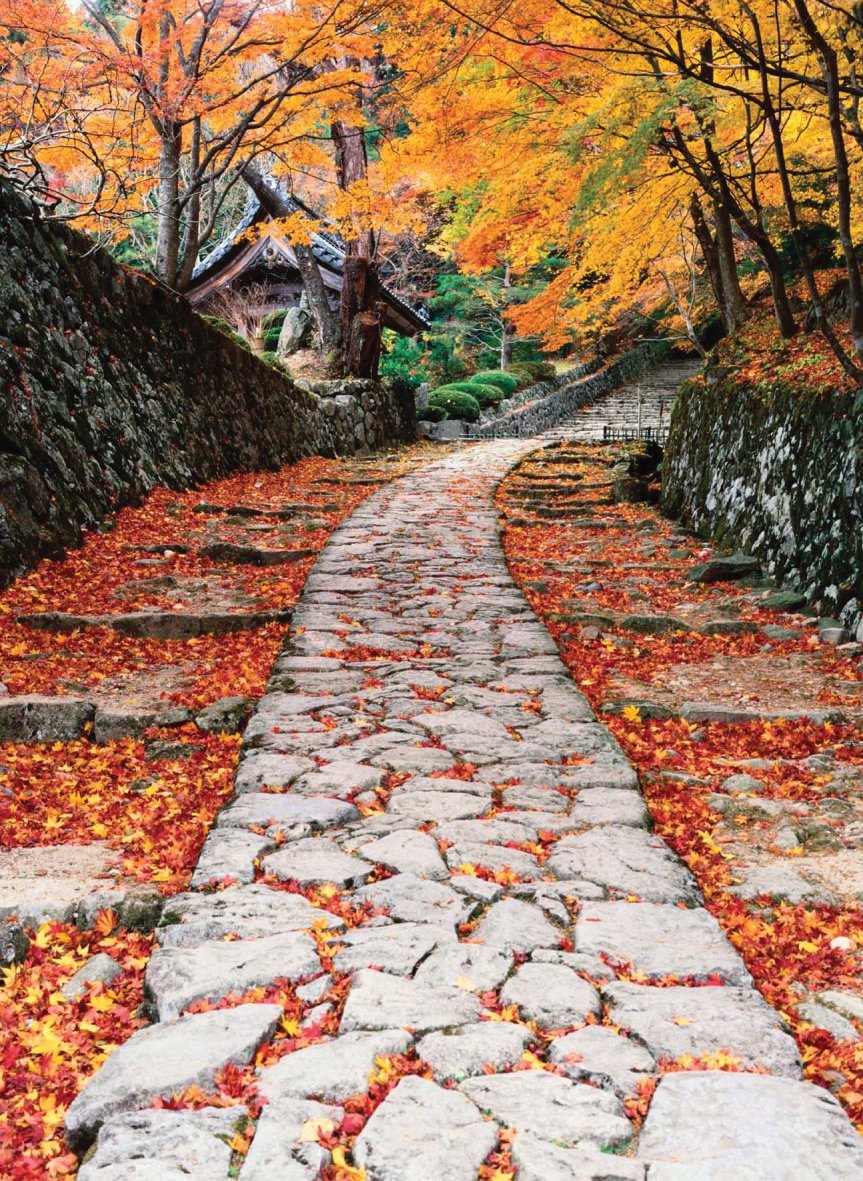 Many of you know that I have a passion for trees and several years ago I felt it necessary to be their messenger after we'd experienced a tremendous premature storm in this area which devastated many of them.  While the natural disasters continue around the world, I feel it's extremely important not only to respect and understand the value of our trees, but also spend time planting many more and improving our relationship with them. 
The trees are the lungs of the Earth and their leaves hold the imprints and DNA of the trees they originated from. Trees help maintain the Earth grids (channels or meridians of energy) holding the memory of the water and information that flows through them.  When they are lost, the land becomes unbalanced and stress is placed on the remaining landscape.  Some people don't seem to realize that if they are already experiencing health problems and/or imbalances on their property, eliminating their trees will exacerbate the situation (unless of course the trees are, in fact, diseased and dangerous).
Those leaves which many dread raking and children love playing in, are also Nature's blankets for the winter which provide nourishment for the surrounding soil and winter homes for the tiny creatures which are so necessary for a balanced ecosystem.  Shredding, rather than raking Autumn leaves can supply a fertile mulch for your gardens and trees.  The vibrant colors that they display also provide the vibrations of red, orange and yellow which activate our lower root and sacral chakras (energy centers in the body), as well as the solar plexus where our emotions are held.  The beauty which we see all around us activates energy within our body to prepare us for the coming months of darkness and more inward times.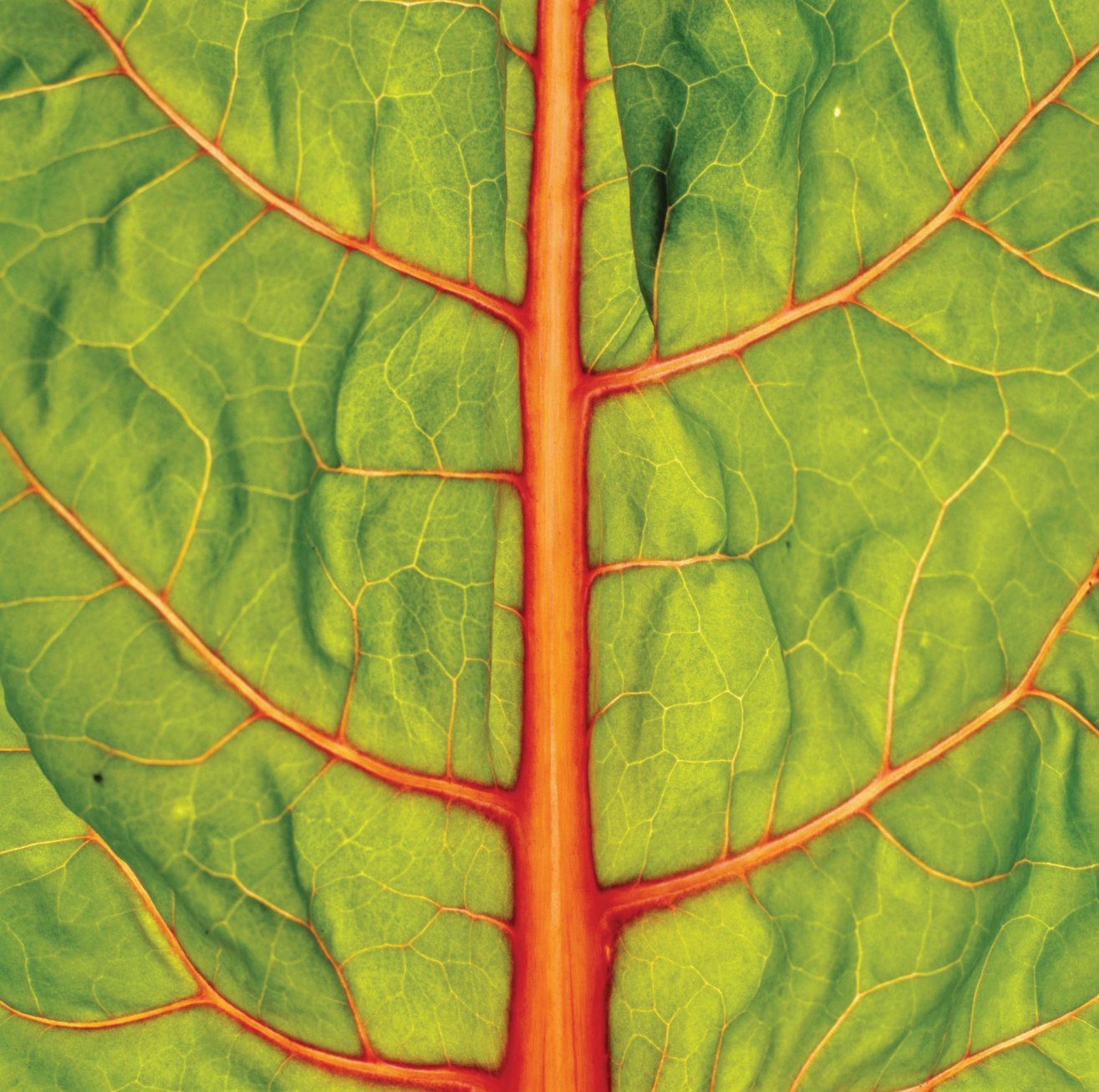 The vegetables that we harvest in Autumn also provide us with not only their nutrition, but also the healing vibration of the the earth, the stars and the planets, and the loving care that we have put into growing them.  Although a garden is much more work than a visit to the grocery store, the fruits and vegetables that you grow have much greater value physically and energetically than those which are grown in a factory farm environment and therefore much less is needed to nourish your body, raise your own vibration and improve your health.  Something which is vitally important during times of upheaval and stress.
Our modern world has gotten so removed from the natural cycle of things and forgotten so much of what our ancestors once knew as inhabitants of this planet. There is so much that we take for granted because so many of us have lived a life of convenience never seeing where our food comes from.  But live in an impoverished environment where water is scarce and you learn to value the food that sustains you.
It is that connection to the Earth that heals us and the care that we put into our daily activities that makes a difference.  In order to heal ourselves, we must first begin with our own bodies and the relationship that we hold with this planet.  Only then can we truly overcome the myriad of diseases that plague our society.  When we change our relationship to the plants and trees on this planet, we heal ourselves because ultimately we cannot live without them.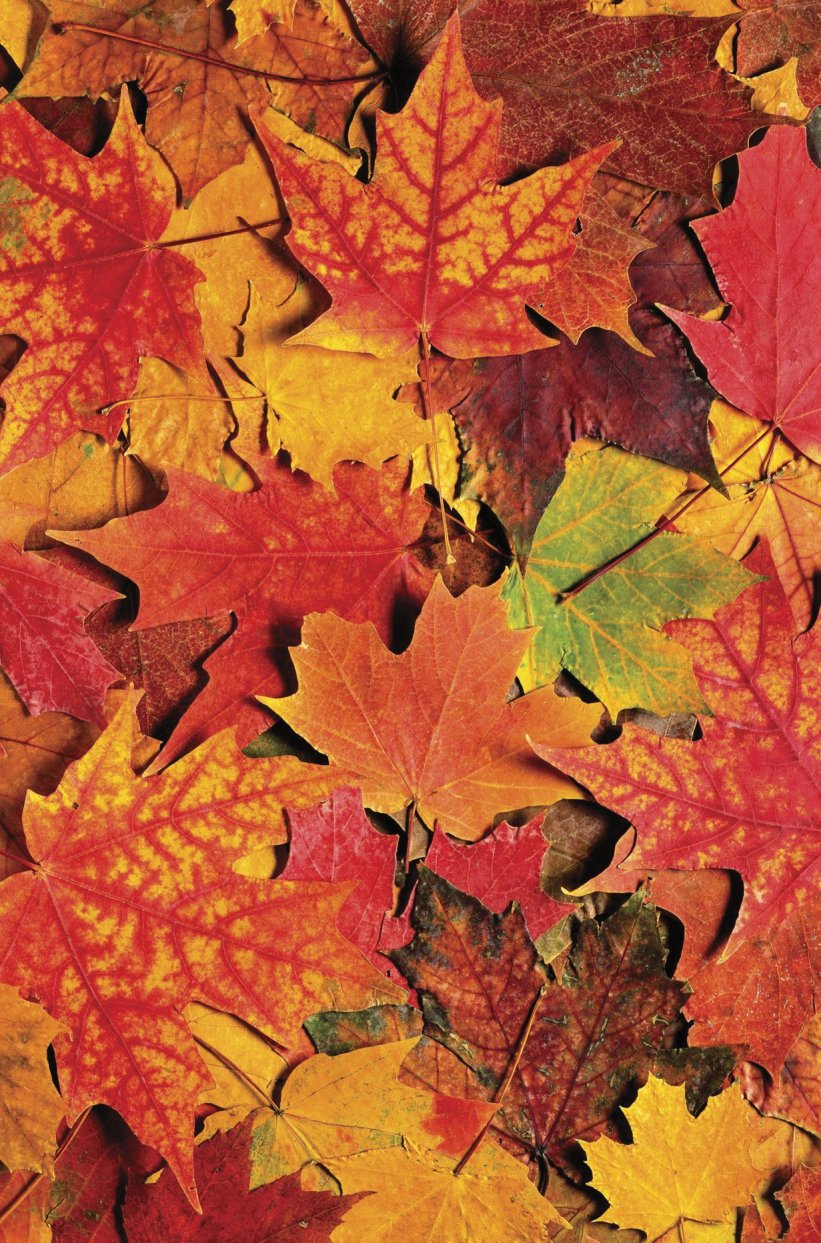 There are so many things that can be done with leaves in addition to using them to fertilize your soil.  Several years ago knowing that we would eventually be leaving our home which included a special sycamore tree named Gandalf that my son and I had planted, I decided to make an intention box out of the leaves so that we could at least carry the memory and some of the tree's vibration with us to our new home.  Sycamore tree leaves are unusual in that they are quite large.  Some can be almost 10-12" in diameter and they also feel and look quite leathery.  I used sycamore in combination with brightly colored leaves from many different trees.  They all make a beautiful intention or prayer box. 
All you have to do is glue the leaves to the outside of an old shoe box with decoupage glue, as well as pictures and words of your dreams or what is important to you on the inside.  When I made my box it was quite an experience of self discovery as I learned to trust the process of creation.  Make sure you use a box with a top that comes off because otherwise the opening and closing will cause the leaves to crack. It's okay if it doesn't turn out perfect.  That in itself is a message because we're all still getting clear about what exactly it is we want out of life and we're learning what not to do the next time around.
This special box which I will always cherish became imbued with the energy of our sycamore tree and also the ideas and dreams that I hoped to manifest in the world.  As the tree grows and becomes stronger, so too will the dreams contained within your intention box.  It becomes a very powerful source of inspiration as you continuously fill the box with pictures of your dreams both big and small, as well as your prayers and other special items holding symbolism for you.  Open the box periodically to review the items and pictures to see what has come to pass.  Sonia Chocquette talks more in depth about this process in her book, 
Your Heart's Desire: Instructions for Creating the Life you Really Want.
  Creating an intention box is a very creative inward process of manifesting your dreams into reality for it all starts with your ideas and having clarity of vision.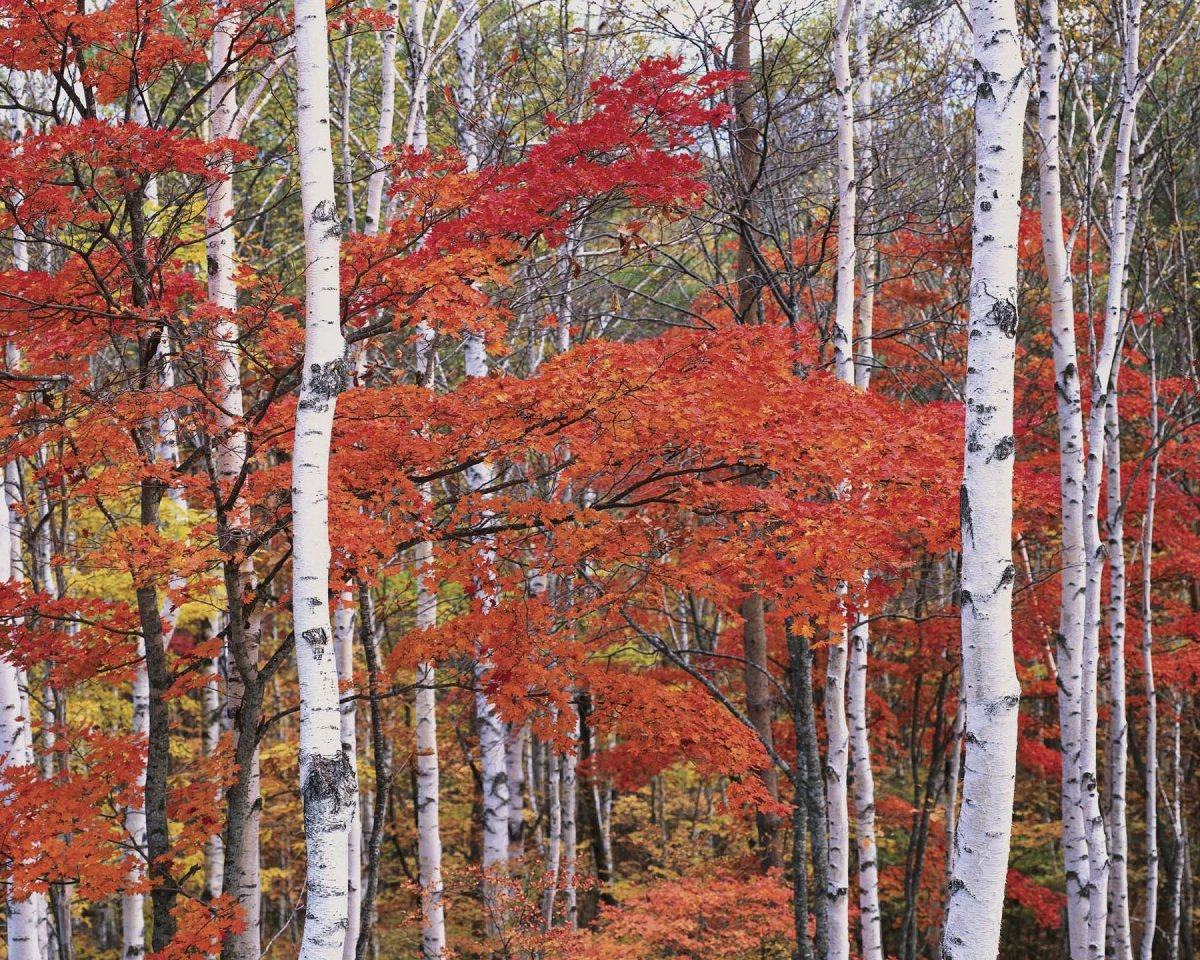 One thing I've learned in this process of focusing your intentions is that things manifest when you least expect it and sometimes in the most unusual ways.  They also occur in
universal or cosmic
time not our time, so be patient and trust.  Everything always happens at it's appropriate time.  And if it doesn't,
"Remember that not getting what you want is sometimes a wonderful stroke of luck." -- The Dalai Lama
Equinox Blessings!
Copyright 2011 Awen Environments/Clarissa Harison.
/