Shopping Cart
Your Cart is Empty
There was an error with PayPal
Click here to try again
Thank you for your business!
You should be receiving an order confirmation from Paypal shortly.
Exit Shopping Cart
inspirational living arts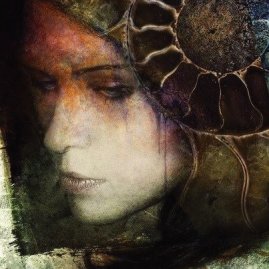 It has been many months since I have written due to a deep journey of spiritual and physical transformation I have been on healing my body and the remnants of ancestral trauma hidden within my DNA and also my psyche. This journey has lead me to study with various shamanic teachers, work further in my gardens and focus on my dreamwork, while seriously deepening my relationship with Nature. I thought that I had gotten as far as I could go until I lost my health due to the stress in my life, the toxins within in my environment and perhaps even the result of my trip to Peru. I thought that by eliminating some of this stress and detoxing via herbs, I would recover my health, but in fact my condition worsened until I was forced to dig even deeper.
When you are on a spiritual path, truthfully the learning never ends because we are all walking this Earth seeking to learn what we have forgotten. We have forgotten what we once knew, the wisdom of the natural world. It is only through our reconnection or reawakening to our true selves that we can walk our true path and embrace our destinies. As long as you suppress your deep, inner passions, are untrue to your heart and do not live in alignment with your inner guidance, you will not find true happiness or balance within your life. 
I had to find this out the hard way when my body no longer responded in the way it always had. I had always taken my health and my physical strength for granted, however suddenly chronic fatigue, pain and inflammation in my body brought on by the stress of not living my truth fully, was coming back to haunt me. My body begged me to wake up. The answer came through in my dreams, in my waking life and in my physical cells which were screaming loud and clear that I was not living fully in alignment with my highest truth. Despite the help of various alternative practitioners, I continued to make only minimal progress and would often rebound afterwards which left me extremely frustrated despite my belief in the methods I pursued.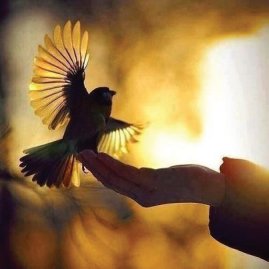 By listening to my dreams, the constant signs within Nature and by facing my fears one by one, I was able to heal myself slowly, very slowly. It has been an arduous journey over the past 10 months filled with anxious moments, fear and moments of self doubt. During these moments of deep, inner searching, it was always Nature that did not fail me. This autumn I was finally able to restore much of my energy via my dreamwork and the introduction of wild mushrooms into my diet. The mushrooms
actually found me
and it was incredibly empowering to begin foraging and creating new meals to heal my body. I knew I was about to delve deeply into another level of understanding of the natural, miraculous world we live in where all that we need is there for us, if only we remember and use this ancient knowledge.
As a first generation American, I was born into a culture that associated darkness and fear with the realm of the mushrooms although this knowledge still remains in some areas such as Europe, Asia and Siberia. Today mushrooms are just something we may occasionally buy at the grocery store and most of these mushrooms do not have nearly the properties that wild, medicinal mushrooms have in nature. However, incredible breakthroughs are currently being made into the healing powers of mushrooms both for the human body and also in terms of bioremediation for our planet through the healing of soil, as well as providing many forms of resources in a sustainable manner. 
As much as I was fascinated by the fungi world for longer than I could remember, I had never found anyone that could teach me this ancient wisdom so they remained relatively unknown to me-- a deep mystery within my psyche. That was, until the mushrooms came to teach me themselves... This autumn the mushrooms caught my attention via my own property as well as a nearby park. They screamed loud and clear that I needed to access this ancient wisdom within me.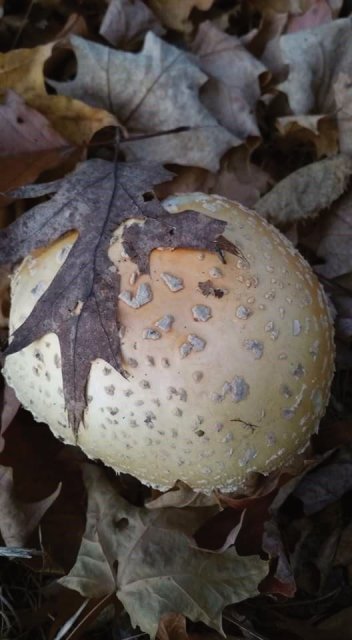 Gradually with the help of books, an online forum and trusting my own inner guidance, I began to overcome my fears and heal my body. It seemed the more I went off the beaten trail in the wooded areas I searched, the more I would find another mushroom that gradually healed my nervous system and the inflammation within my body. It was a test of faith of the deepest proportions, but one that was richly rewarding as I accessed ancient memories of my ancestors who once knew the healing powers of the mushroom realm. I am certain that my Russian/Ukrainian grandparents knew this wisdom. 
(Note: Photo to the left is of Amanita Muscari var. Guessowii which is not edible but poisonous/ hallucinogenic though it is believed to have healing properties in certain shamanic traditions.)
And so I continue deepening my connection to this misunderstood realm that is available to all of us, as well as the deep healing available through the plant world and all of Nature. As a result of my experiences and tracking my dreams for more than 20 years, I have decided to teach a new workshop "Introduction to Dream Interpretation: Finding the Guidance Within" at Ceier Chiropractic and Holistic in Elma, NY beginning January 2017. Please see my 'Green Inspirations' page for further information.
Blessings of Abundance and Joy this Holiday Season!
2016 Copyright Awen Environments/Clarissa Harison.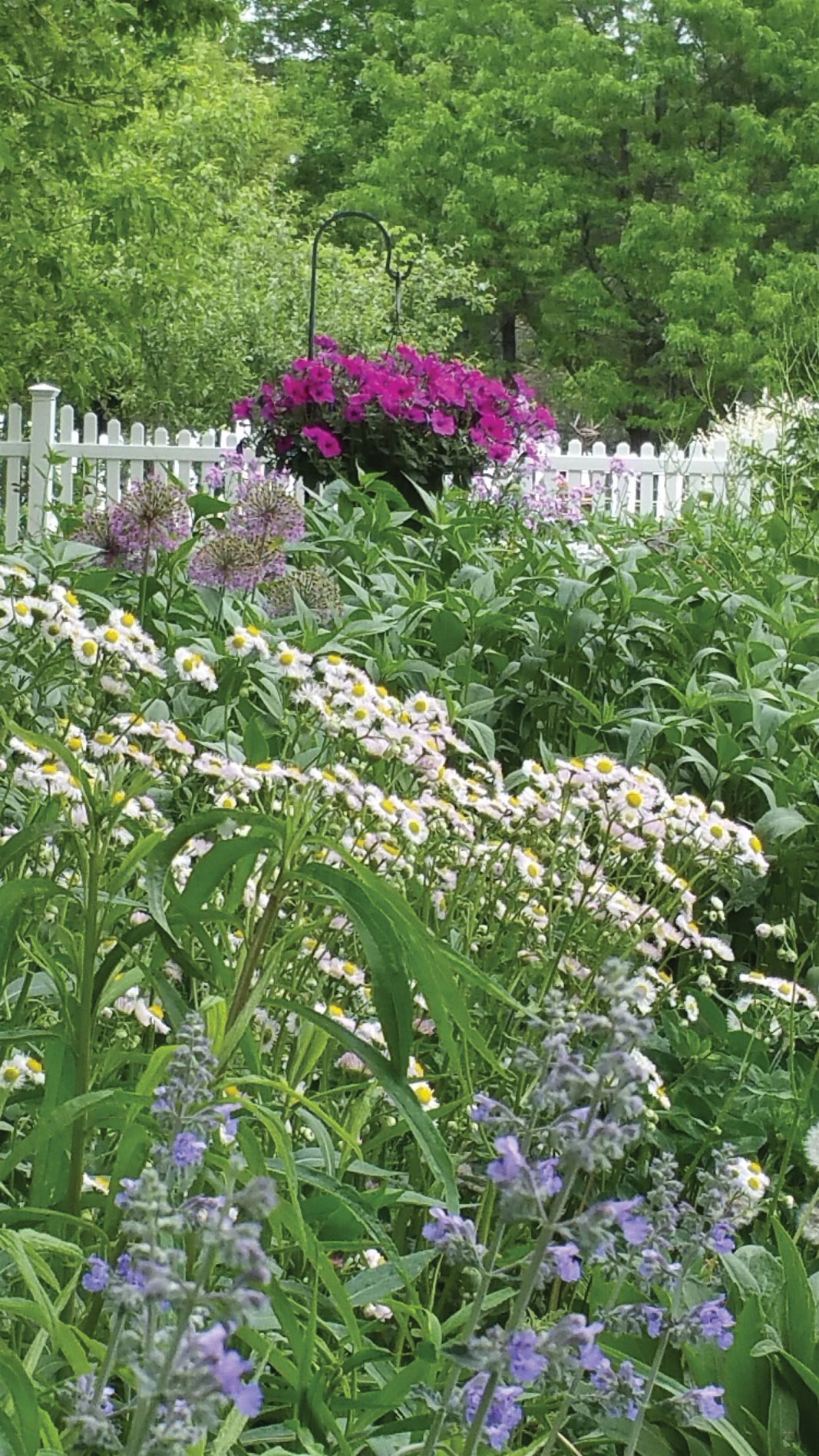 My gardens have evolved so much over time and taught me a great deal about life and myself. Gone is the need to control everything in a precise, neat manner. I have found that when I set my intention by planting my desires and allow Nature to unfold her deep wisdom and artistry, sometimes the most amazing landscapes can appear. At times you need to be patient when nothing seems to be happening or when things are not quite as organized or beautiful as you would like, but the results will always surpass your limited view of things.
Nature is always giving us direction and guiding us through subtle and sometimes blatant messages. It's up to us to interpret these messages and act accordingly. Very often I have used gardening methods that did not seem to make rational sense, but intuitively felt like the right thing to do. Navigating our life path can be the same way. It's up to us to follow our instincts and put together the pieces of the puzzle. Over time as a garden grows and develops through loving attention and care, our vision manifests into reality.
If I had chosen to control every aspect of my gardens and use traditional gardening methods such as eliminating all weeds, which essentially is anything I did not intend, I would have missed out on the true beauty and healing power that Nature is capable of. I would have missed all the unexpected flowers that suddenly appeared or the unexpected caterpillar, bird or butterfly that suddenly graced my gardens because of these so-called "weeds". I would have missed out on the moments of shear Divine inspiration that I received when viewing my gardens in a certain morning light or after a gentle, nurturing rain. I would have missed out on the unexpected flowers which would heal me simply through their fragrance or presence in the soil that I had never imagined.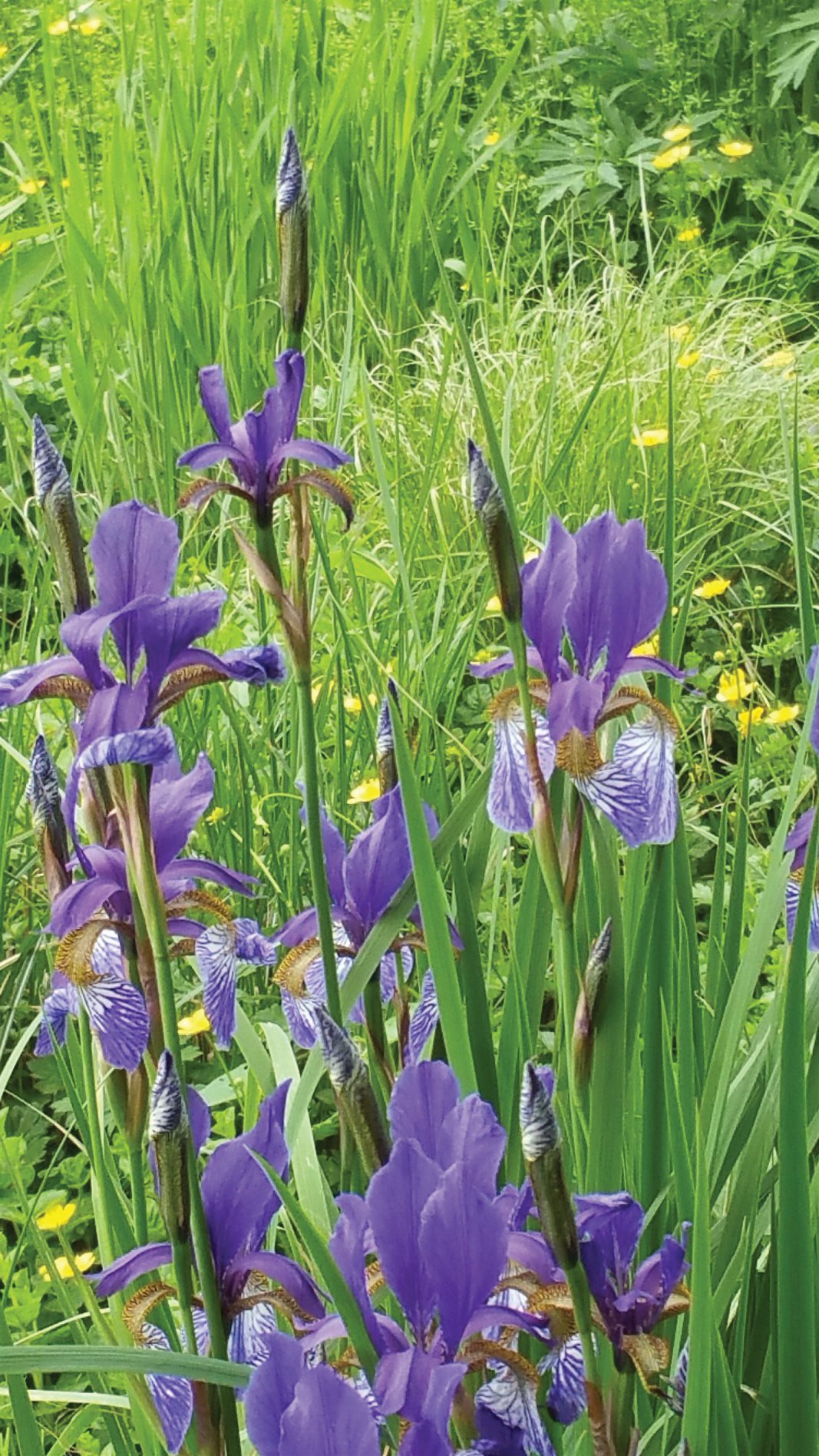 Gardening with Nature is a process that evolves over time. It is a test of faith that leads us in the right direction if we allow it to. It is an intuitive process that guides us step by step, year by year to discover our boundaries by eliminating that which we don't want, trusting that Nature knows more than we do and following the guidance that you receive through what you see, feel and experience. Sometimes you have to just follow your heart, despite what others may think.
It requires spending time just being in your gardens without doing, sensing the energy of space and how it makes you feel. It requires opening up all your senses. It is a collaborative process that teaches you where you feel uncomfortable, what your body is telling you and what all the beings of Nature are telling you including the ones you may not feel comfortable with or understand. Insects are very finely tuned to our energetic vibrations and will let you know when they are disturbed by you and also when they are in harmony with you.
Sometimes you have to allow a process to unfold despite the discomfort you may feel. Sometimes you just have to allow a little bit of ugliness to unfold in the form of aphids congregating on your flowers, a wasp carrying off a caterpillar, a spider entangling her victim in her web or a flower to go through her dying process without needing to cut her off once her beauty is gone. A garden is never perfect. She has her moments of glorious beauty and vibrancy and she has her days when she may be wilting and seem weak or very little appears to be in bloom. But overall, if you trust in the process and allow this process to unfold, you know that over time everything will come together and each year your garden will be that much stronger, that much more vibrant and that much more grounded and healthy.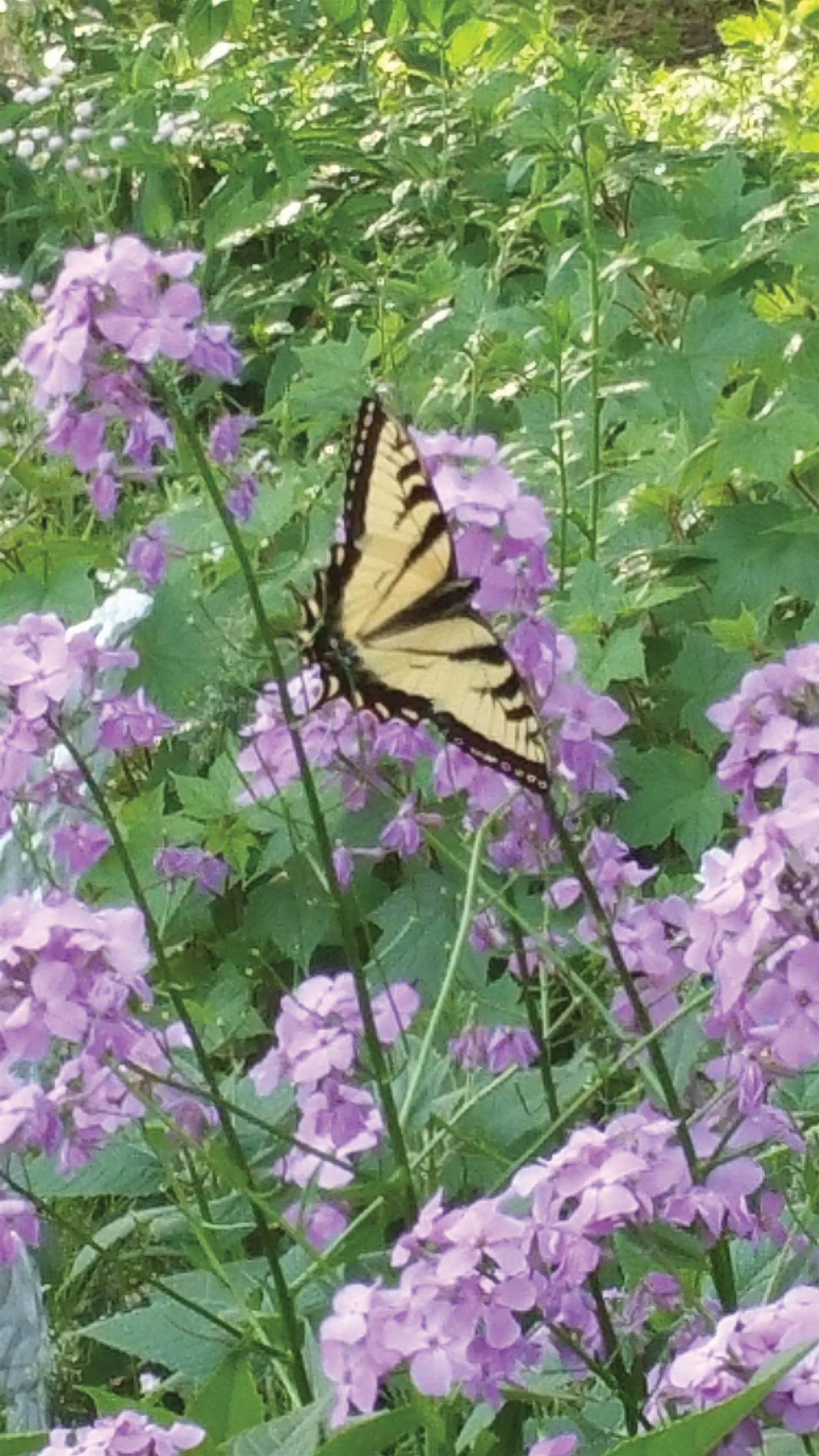 If you allow Nature to take her course and you allow your inherent creativity to unfold, you will receive unexpected visitors that you never imagined. There's something really powerful about allowing. There's a point where the Earth dances with the light of the Sun and the Moon and everything comes together and sparkles vibrantly telling you that everything is exactly as it should be and all is well. It's a knowing that comes from deep within your heart and soul that tells you everything is going to be alright despite whatever turmoil or dissonance may surround you. Its a deep faith in the process of life that carries you through the discomforting moments of doubt, feelings of fear or uncertainty that occasionally (or maybe too often) rear themselves once more in your life just when you'd thought they had gone.
I am truly confident that if more people took up gardening and grew their own flowers or vegetables and aligned themselves with the healing powers available to us within all living things, this world would be a different place. Take time to see the beauty that is all around us in so many sweet, tender moments.
Solstice Blessings!
2016 Copyright Awen Environments/Clarissa Harison.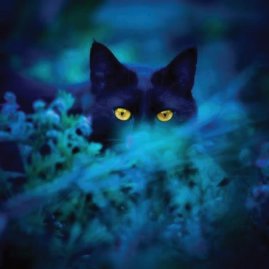 The cats in my life have taught me so much about myself. They have crossed my life in many ways both in the real world and in my dreams. They have appeared to teach me what I needed to learn to heal them, myself and others. They have also led me on a path of self revelation discovering the limits to my boundaries. When I didn't want to pay attention to them, they would insist on getting their way as most cats do. 
The first cat that had a profound impact on my life was my cat Dreamer who became ill and was given very little time to live. He ended up living many more years as I learned about herbs and homeopathy and how everything we need to heal our bodies and our lives is right here in the natural world that is all around us. We need only to become familiar with our plant and mineral allies and the wonderful healing gift of vibrational medicine. It's all in the energy of everything that is around us. 
Later my cats would teach me about the energy of my home space and the health and wellness of the land that I lived on. Inevitably they would break something, urinate in inappropriate places or find other ways to tell me where the problem areas were in terms of residual energies or geopathic stress lines that ran through the house. Cats are keenly sensitive and aware. More often than not, they will sleep in places that have unbalanced energies or wreak havoc in your life in order to get your attention. They also like to make a mess of clutter because it is stagnant energy and felines feel that. Feral ones will also congregate on land where there are unbalanced and toxic energies. They are always shifting and healing energies at various levels.
Cats don't have the same boundaries that humans do. When they need to, they will move outside them. They will also tell you when they are not happy (nor healthy) and need to go outside the boundaries that you have defined for them. Cats tell you when your own boundaries are being violated. Their purring and affection restores balance. All felines sense the energy of people and the energy of space and act accordingly. I'm confident this is why they have been revered by ancient cultures and often given mystical attributes.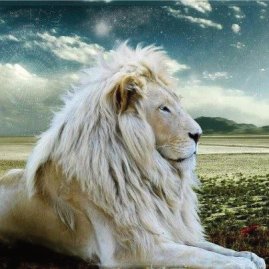 The big cats will also appear in your dreams if they happen to be your power animal and are calling you. My cat guide appeared in a dream calling me to step into my power and look at my boundaries after I had been on a shamanic path for quite a long time. Through my journeying work he later helped me face a nightmare that was representative of a toxic situation I was dealing with. My power cat helped me to overcome my fears in real life and put an end to a verbally and mentally abusive situation by getting clear about my boundaries and facing my problem. The situation had been spilling over into all areas of my life and destroying my health. I realized in the end that my health and well being was paramount after all. My power animal helped me to change a life that had become unmanageable. Once again, a cat had healed my life and brought me to a new level of awareness. This time it was via the realm of spirit.
If you are interested in learning who your power animal is or are in need of guidance on personal, health or professional issues, I will now be offering shamanic journeying sessions to retrieve information for clients. Please visit my facebook page Reawakening the Spirit while I am in the process of building my new site, which will focus on the path to wholeness via embracing an authentic life.
Blessings of Authenticity!
Copyright 2016 Awen Environments/Clarissa Harison.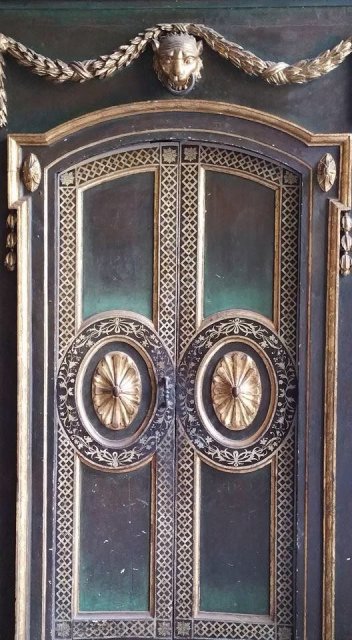 My recent pilgrimage to Peru will always remain in my heart for the wide range of experiences I had and the way it touched my emotions in so many ways. I know that every country that I have traveled to has in some way retrieved a piece of my soul, some long lost memory of another lifetime. Peru was no exception. 
It was an arduous journey both physically and emotionally. It was also an overly ambitious trip with too many places planned in too short a time. I do not travel well due to motion sickness and sensitivity, so the altitude, winding mountain roads and extremes of climate also wreaked havoc on my body.
In looking back, however, I realize that my pilgrimage was perfect for me at this time and despite the physical challenges, it had a profound impact on my life though it took me weeks to integrate my experiences into my present life. Part of the journey was about going back into the past-- overcoming old patterns and fears, old ways of being and most likely other memories and lifetimes in this country that I needed to heal.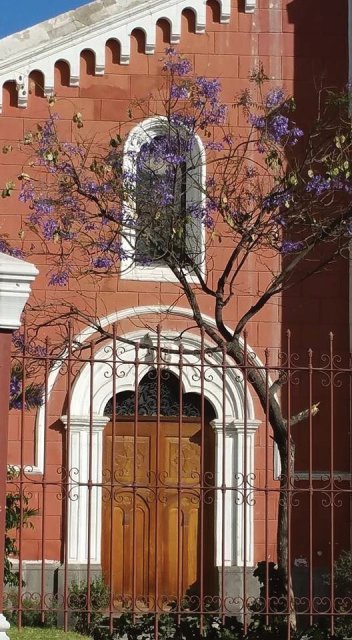 Another part was about focusing my intention, embarking on the unknown and planning my future. It was about opening new doors to new opportunities to create a life of balance and focusing on that which is most important in my life right now. My trip to Peru was about embracing the beauty and joy of new experiences and living in the moment without knowing what tomorrow would bring. The vibrant and rich colors touched me in a deep way.
While I visited many well known sacred sites that most tourists frequent like Machu Picchu and Sascayhuaman to name a few, I was also drawn to the energy of the city architecture, marketplaces and street vendors, as well as little known destinations that mostly only the locals knew about such as the healing waters of La Banda and the sacred site of Orcona both near Nasca. 
In truth I found the Divine in everyday moments not only in the remote landscapes of Nature, but also in the cities of Lima, Cusco and Nasca as I connected to the richness of these places and their underlying energetic blueprints in time. Those special moments were found in a meal that I shared, an unexpected conversation I had, a massage that revitalized me, as well as tumbled cathedral ruins I visited and rummaged through feeling the sense of loss of faith and connection within the local community.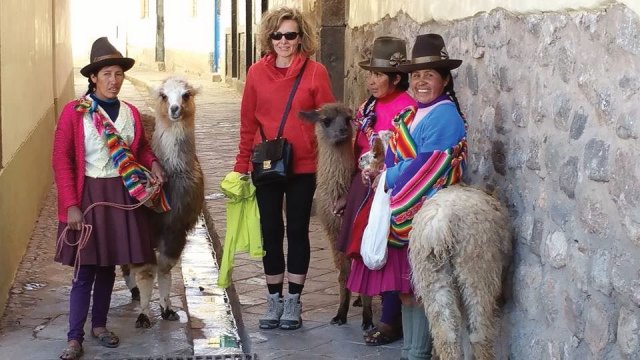 The numerous private moments at sacred sites touched my heart. The breathtaking experiences of viewing such incredible natural landscapes as the energetic portal of Aramu Muro near lake Titicaca invigorated me and heightened my spiritual awareness combined with moments of reflection in the most unexpected of places. The local people, guides and animals often touched my heart for a wide variety of reasons.
In truth, my journey was very unlike what I had anticipated. My intention had been to find more answers to questions I had been asking myself for quite some time, however, I came back to the US with more questions and a profound sense of wondering what in fact was I supposed to be doing now in my life? How could I create more meaning? How could I live more in alignment with my life's purpose and this planet? These were all things I continued to reflect upon and still hadn't found the answers to in Peru despite my intense efforts on this journey.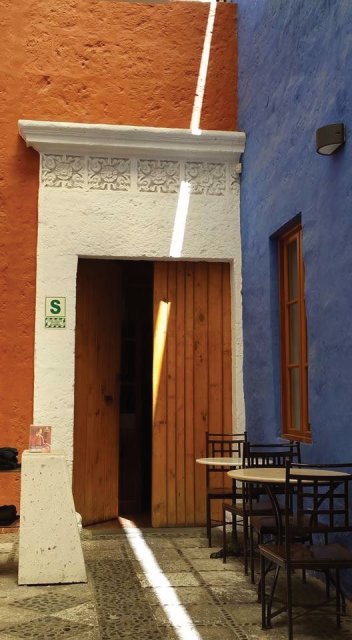 It was my shamanic work that enabled me to answer many of these questions upon my return or at least move me in the direction of greater clarity in the following days and weeks. It gave me the discipline to continue when all I wanted to do was return to Peru to immerse myself further in the richness of these sacred landscapes and find the answers to many of life's puzzling questions. I knew that greater meaning in my life was somehow linked to my experiences in Peru, but I just didn't know how to integrate them completely yet. 
It would take me many weeks before I received answers and a greater clarity began to unfold. My shamanic work enabled me to find the inspiration to continue on my path despite not having all the answers and at times taking leaps of faith into the unknown. It would seem that facing some of my greatest fears would continue to be on my agenda, but my shamanic practices would provide me with the tools that I needed in order to work through them.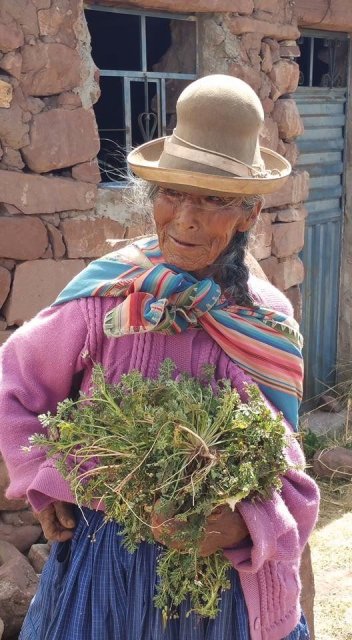 There is something quite interesting about the energy of Peru and it's rich culture and history. While in some ways the poverty and way of life can be shocking and provide you with a new found sense of gratitude for what you do have in your life and the things you often take for granted, the landscape somehow also draws you in and instills a greater love and appreciation of the mystery of the Divine and this planet. It fills you with the overriding energy of the culture and the richness of its sacred traditions and the tremendous attention to detail that can be found everywhere throughout Peru in the architecture, as well as the artesanship and colors. 
The colors and beauty of the local textiles, handcrafted items and works of art will never cease to astound you and touch your body and soul. The marketplace filled with such a variety of offerings and aromas will always stay etched in your mind and the experiences will touch your heart in countless ways. The magnificent architecture of cities like Cusco, Lima and Arequipa remind you of the splendor of the history and traditions of Spanish culture blended with the Peruvian's unique connection to this sacred land and the traditions of the Incan civilizations and their mysterious ways. There is an underlying energy to this land that can only be experienced, not written about. I know that I will be going back eventually to delve into this further, as my soul still needs answers.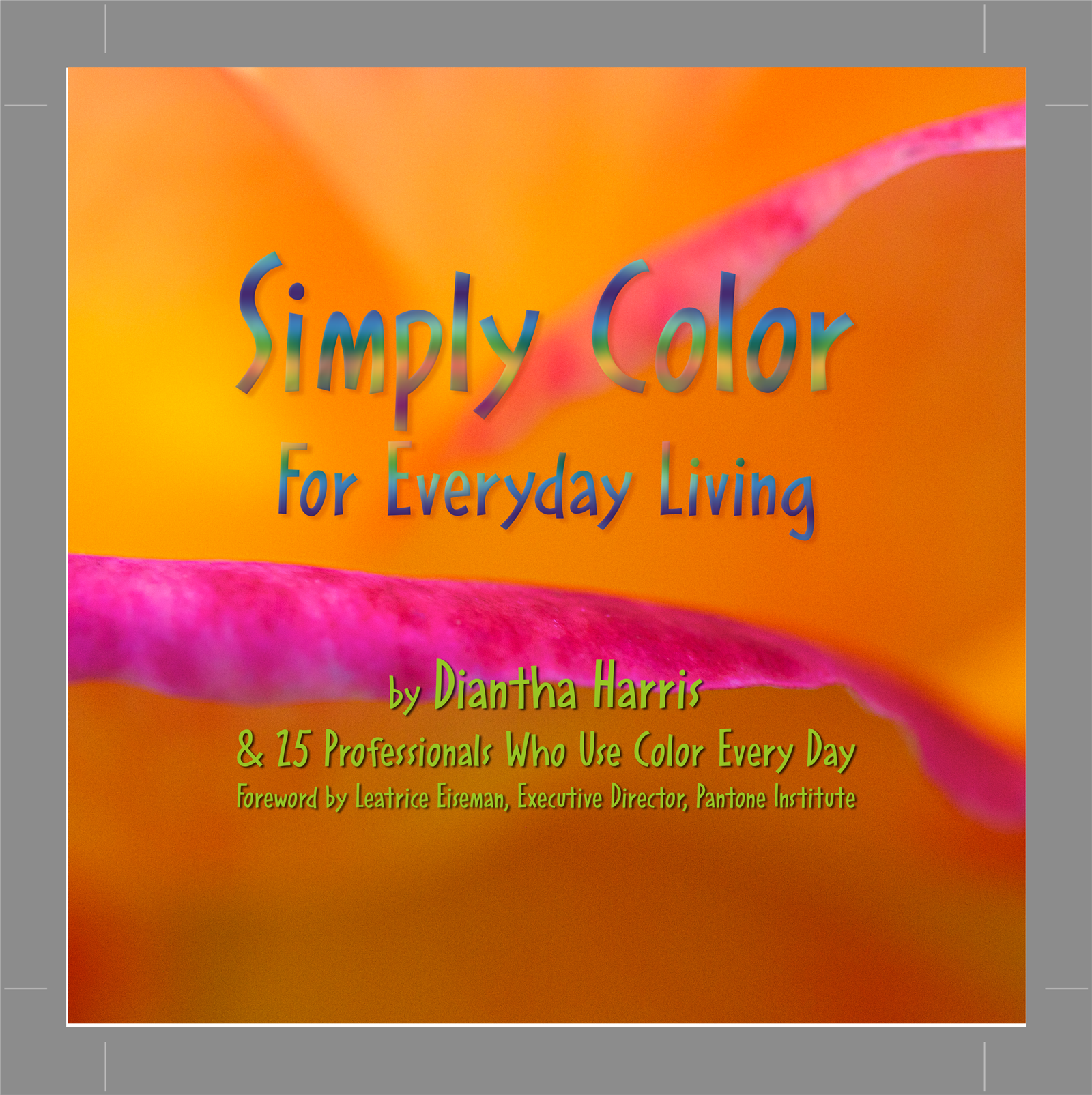 Interestingly, the new book
"Simply Color for Everyday Living"
was released shortly after my return from Peru. This book by Diantha Harris features collaborations from 25 writers including myself in a beautiful compilation of stories and photographs discussing the healing and energizing attributes of color in our everyday life. For me the publication of this book is a welcome tribute to my recent pilgrimage and my life's journey with the energy of color.
My chapter entitled "An Ally in Transformation: the Color Yellow" discuses the difficult moments of my mother's last months of life, as well as a spiritual journey to the island of Cozumel, Mexico with my son and how working with yellow was woven into these experiences. This book beautifully expresses many of the rich colors I experienced both in Mexico and while in Peru-- a timely coincidence? I think not-- more likely a Divine synchronicity...
Blessings of Color in your life!
Copyright 2015 Awen Environments/Clarissa Harison.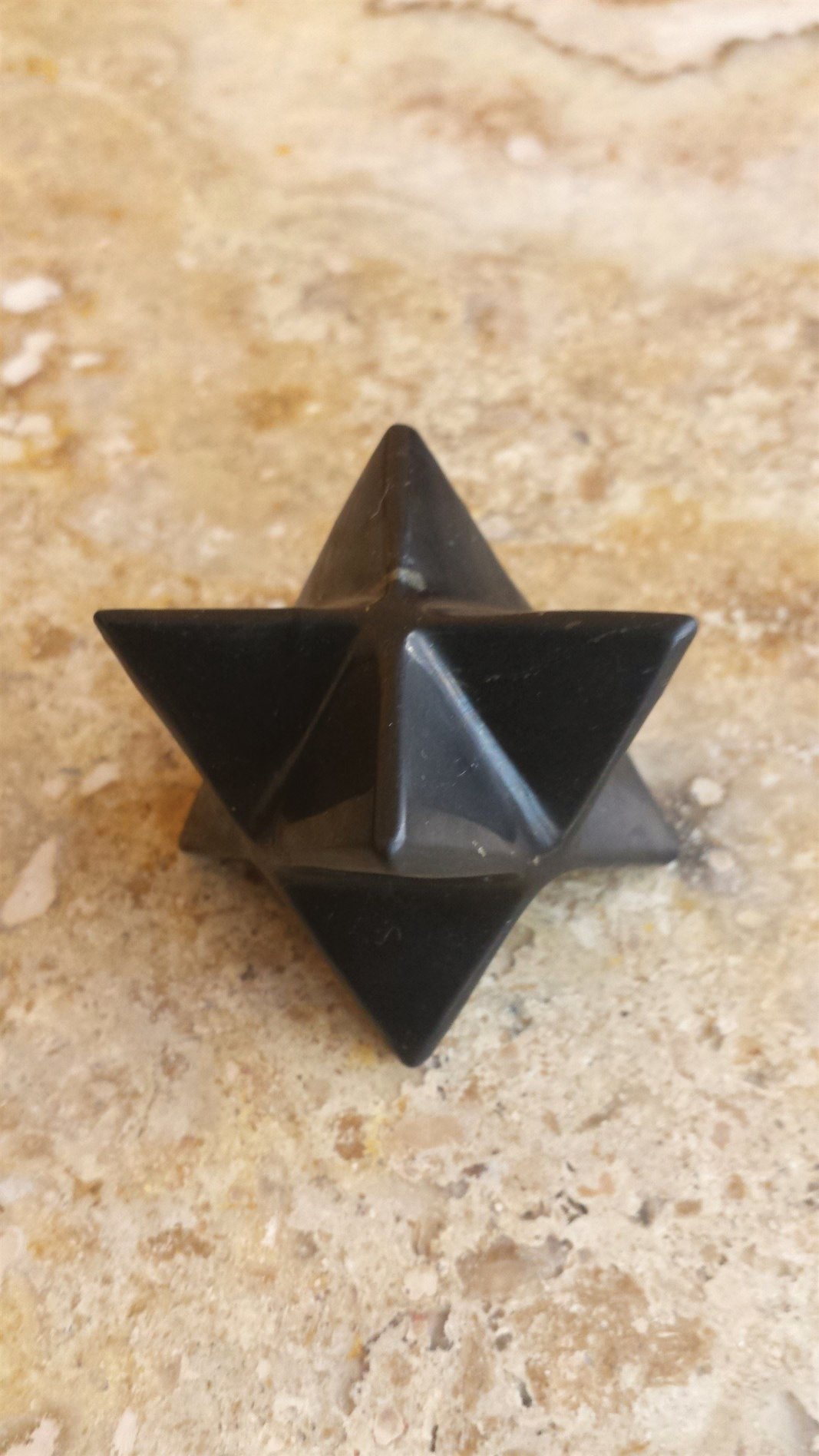 I've been using the Russian mineral Shungite for almost a year now and felt it was time to share my experiences. I am reluctant to write about anything until I've had personal experience so I felt now was a good time to do so after many months of seeing how it has affected me and everyone in my home including my pets. I have continued to order more pieces in a variety of forms to help harmonize and balance the challenging energies in my home and also to improve my health and energy level. 
Given that I am extremely sensitive to all things in my environment, having this stone around me has greatly increased my energy level and eliminated many problems I was having with fatigue and constant migraines due to stress from varying sources. Despite the fact I live a pretty healthy lifestyle and know alot about earth energies and alternative healing modalities, I could not seem to determine what was causing my exhaustion and contributing to the health issues of my son and our animals until I began reading more about Shungite and realizing what the cause might be and that a solution did exist.
I originally purchased three pieces of this stone last summer knowing very little about its properties and I instinctively felt it necessary to carry it with me everywhere I went. Gradually I began doing more research on Shungite. What I found out intrigued me and I eventually purchased different forms of Shungite and larger pieces for my home in order to begin working with it from a geomancy perspective, as well as to purify my water and food. I wanted to see if my experiences were similar to what had been written and seemed to be well documented and researched.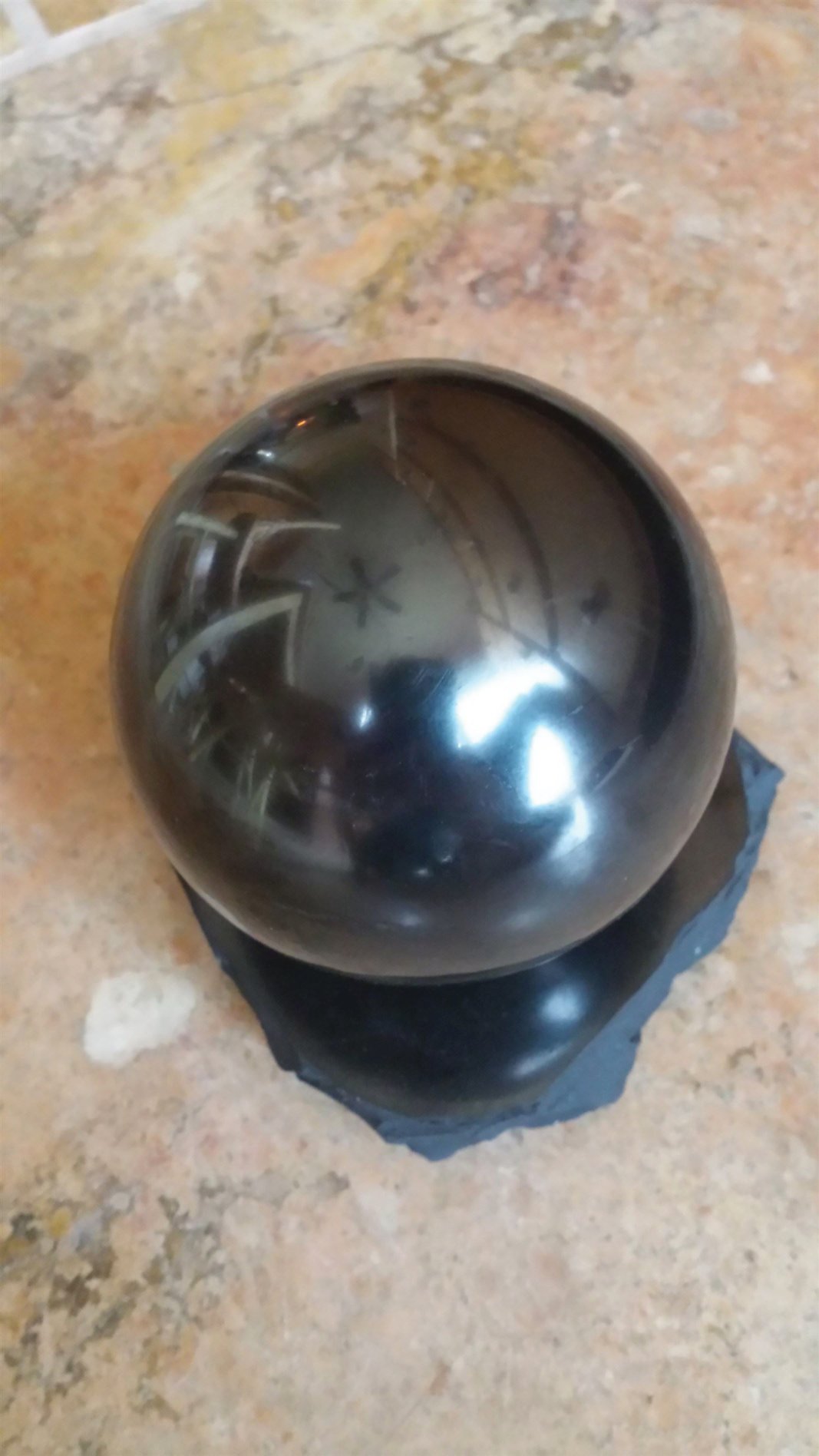 Though relatively little is known about this stone in the US, the Russians have known about the healing properties of Shungite for centuries in the town of Karelia, the only place on earth where this healing mineral is found. Peter the Great of Russia was said to have ordered his soldiers to each carry a piece of Shungite with them into battle in order to purify their water. This mineral, which was formed billions of years ago is formed from varying amounts of organic compounds. What's unusual about this stone is that it contains
fullerenes
which were named after Buckminster Fuller who designed the
geodesic dome
 which is a spherical geometric structure of circles. These fullerenes which may have originated in the cosmos, have bioenergetic properties capable of healing and protecting the human body and all life forms. 
Written records of Shungite go back centuries from various rulers and nobles of Russia who knew of the healing powers of this powerful stone often referring to the pure spring water that sprang forth from the the natural Shungite stone found in the landscape of Karelia. The Russians have since spent many years doing research on the powerful healing and protective influence of Shungite in the areas of water purification, illness and protection against harmful rays such as cell phone radiation and harmful energies such as geopathic stress emanating from the earth. They have found the fullerenes in Shungite work both at a cellular and whole human body level to restore balance and well being. Shungite has repeatedly been proven to protect human life as well as restore health to those with a wide range of illnesses, many which now stem from our modern day life. 
Since learning of this stone, I have used Shungite in a wide variety of ways. I now have a small disk for my cell phone to neutralize the harmful rays and I've noticed that my phone no longer heats up or gives me headaches when I talk too long. I also have a large pyramid placed in strategic points in my home to neutralize the entrance of electricity into my home, as well as areas of geopathic stress which I am aware of. Because constant exposure to electricity can not only interfere with our sleep patterns, but also create damage to our immune systems over long term exposure, Shungite helps to neutralize these harmful rays and enable you to sleep better and allow your body a healthy environment to recover from stress. I have also been wearing a Shungite pendant which helps my own energetic field to remain balanced despite whatever toxic energies I may encounter in my daily activities. I now use Shungite pieces to purify my water on a daily basis and a plate to neutralize and restore the natural, healthy qualities of food including neutralizing GMOs.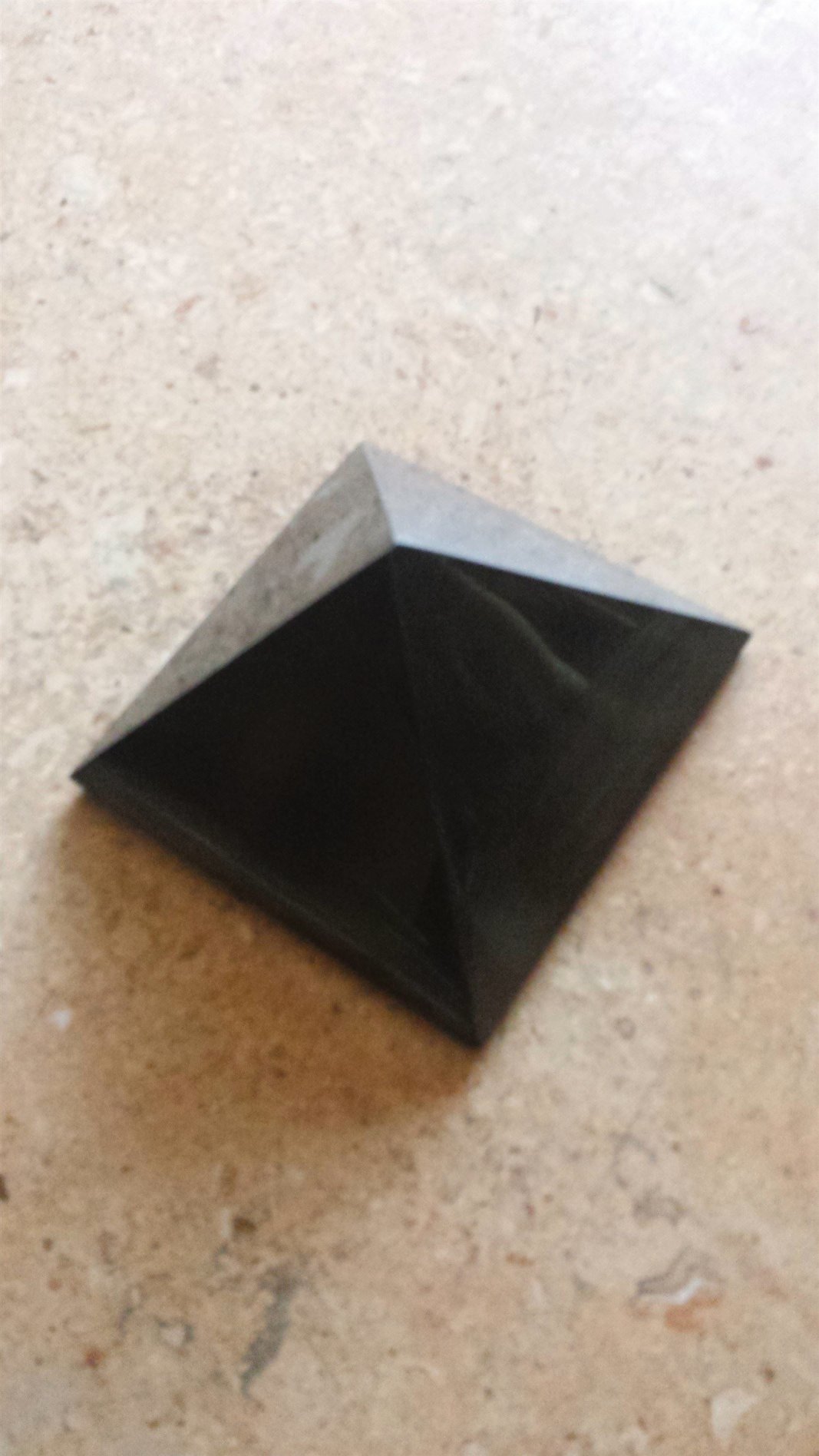 The change in my energy level and the restoration of health of my son and my animals has been very noticeable. I no longer have the constant migraines which plagued me and I believe were caused by all the unwanted emanations traveling through my home resulting from living in a highly populated suburban area. If you live in a highly populated urban or suburban area you are constantly being bombarded on a daily basis from electricity and WIFI reception all around you, not to mention toxic chemicals emanating from neighboring properties which also affect the well being of the land that you live upon. The pyramids are best to neutralize geopathic stress areas and electricity entrance points into your home and the round orbs are best used for sleeping or meditation areas.
Imbalances of land energies due to redirected water, fault lines or toxins held in the earth can also be a leading cause of illness, depression, fatigue and unhealthy vegetation on the land. When the land is not well, animals will be susceptible to a wide range of health problems including cancer, thyroid imbalances and many other illnesses, as well as being plagued by insect infestations such as fleas. A normal, healthy animal is capable of fending off fleas and other parasites because its immune system naturally repels these pests but when the land is unbalanced or bombarded by toxic rays, they cannot. By drinking Shungite infused water and having this stone in your home, the natural strength of your animals' immune systems will be restored over time by combining this with a healthy diet and other life supporting habits.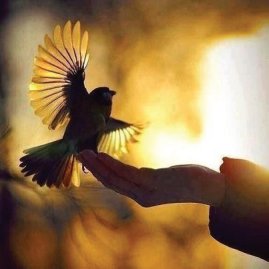 If you would like to restore health and well being to your life, Shungite can be ordered directly from the mine in Karelia, Russia at very reasonable prices and delivery only take a few weeks depending on your location. Please contact Anastasia at
www.store.shungite.com
 and if you mention "Clarissa" in the coupon code, you will receive a free circle pendant with your order. A wide range of products are available and their customer service is great. 
Blessings of Health and Vitality!
2015 Copyright Awen Environments/Clarissa Harison.
References:
Martino, Regina, Shungite: Protection, Healing, and Detoxification, Healing Arts Press, 2014.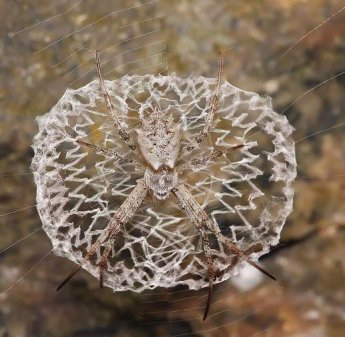 As time goes on I realize that so much of what we've been taught or have a tendency to fear is actually associated with balance and light. This story is about a marbled orbweaver spider that I found this summer in one of my gardens. I named her Charlotte after the spider in the book "Charlotte's Web" by American author E.B. White.  I had always enjoyed the book and later also the movie because it held a special message regarding seeing the world differently and how sometimes the seemingly impossible can be achieved (photo of an orbweaver spider by Nicholas Ta). 
I observed Charlotte on a regular basis this past summer over several months weaving a new web every night. As I came to know this tiny creature better, I realized there were many things she had to teach me. Perhaps most would find it unusual that I would spend time writing about a garden spider, but I felt very strongly about sharing Charlotte's story particularly at Halloween time here in the US. Perhaps also some reading this would learn to appreciate and respect this highly persecuted and misunderstood insect which I believe is one of the most creative of God's tiny creatures alongside the honeybee, albeit in a very different way 
One day I woke up to find a myriad of beautiful dew covered webs all throughout my gardens. The effect was purely magical and I marveled at how many of these spiders were actually in my gardens. Someone who is afraid of spiders would definitely have been overwhelmed, but for me it was the opposite. I realized how far my gardens had come and how revitalized this little plot of land now was, something I had written about previously in a 
blog
. The land had once mostly been just lawn and now this backyard was teaming with biodiversity with all sorts of beneficial insects, birds, flowers and wildlife. My new hive of honeybees were doing well and I had so many varieties of orbweaver spiders to keep a healthy balance in my ecosystem. This balance would in turn draw new forms of wildlife. Each day I would observe Charlotte and acknowledge her in some way as I took my walk through the gardens.
The time came when I saw that Charlotte could no longer weave her beautiful web and only a few strands at best. Her body was about the size of a dime, full and round and looking like it could burst. I knew it was nearing the time when she would lay her eggs and then die as in the book. It saddened me to think that this little garden friend I had come to know was leaving. She stayed a few more days until she weaved no longer and then one morning she was gone, having descended to the ground to go back into the earth from whence she came. I knew I would miss her.
As I thought about Charlotte and the progression of her life, I knew I had gained a new found respect for this particular type of spider called the marbled orbweaver. Unlike some other species of spiders, she only came out at night and each time she would weave a completely new web.  Inevitably it would become damaged throughout the day and sometimes completely destroyed either from the weather or from animals and insects. 
It amazed me that Charlotte would tirelessly weave her beautiful and complex creation anew each and every night one strand at a time. I thought about how hard it would be for humans to create a work of art or a garden from scratch only to have it eventually destroyed repeatedly. I had certainly felt that anguish and frustration with my own gardens after I had left certain homes in the past. Here was this tiny spider weaving a work of art every night. What a monumental task for a creature so small and with so short a lifespan. So much could be gained by humans if we had nearly as much resilience and wherewithal in striving toward our goals or completing creations despite whatever came our way.
One day a really tiny spider also taught me something after Charlotte left. It was another dew covered morning when I spotted a new web in one of my fir trees. This spider had built a spectacular web between some branches one night. The spider was nowhere to be seen, so I assumed it was another marbled orbweaver because they tend to hide during the day, but I was wrong. To my astonishment the following day I found a very tiny spider had built this huge new web. I thought perhaps she was a baby orbweaver. I called her Maya for illusion, but she quickly disappeared. Maya had created a web to rival that of any orbweaver much larger than her own size simply by using the same principals of weaving. Her small size and seeming limitations had not hindered her in the least.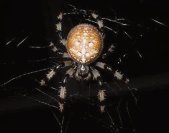 It appears the last of the orbweavers have laid their eggs and died due to the colder temperatures but they have all left me with admiration and a new awareness and thoughts about the mysteries of the universe. What task lies before you that seems to be overwhelming? Do you ever think that your own actions cannot effect change because you are only one person? What are you weaving in your web of influence? What seems out of reach at this time? We are only limited by our beliefs. Perhaps we can take inspiration from the tiniest of beings that surround us and weave something new and more spectacular in this world.
Blessings of Creativity!
2014 Copyright Awen Environments/Clarissa Harison.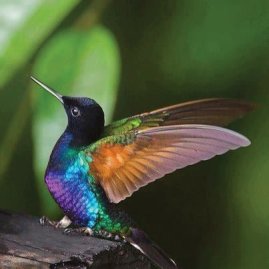 As my gardens continue to grow and evolve, my own faith and belief in my creativity and knowledge, as well as path in life, is challenged. This year has been a strange one with a very long, hard winter followed by an unusual spring and summer. One moment it seems normal and the next it's totally out of character with extreme high or low temperatures and weather patterns.
In my area, the flowers seem to be about a month behind their normal cycles. I have lost many plants and shrubs this year and some plants seem stunted or never bloomed at all. It's all very odd and it reflects my own inner feelings at times. Sometimes things seem clear to me and other times they are muddled. One moment I want to forge ahead with my plans and the next I feel I have to be cautious or I change my plans completely. And sometimes I have gone ahead with plans although the timing did not seem good or it did not seem rational or logical. That is when I trusted my heart and my instincts despite what appeared around me.
I lost both of my honeybee hives over the winter due to the extreme cold and I really missed them. The bees have been tremendously challenged too with some beekeepers around the US losing up to 75% of their hives this past winter. The bees are so vital and important to our own wellbeing that it is very disheartening and alarming to know this. Everyone and every thing is being challenged it seems.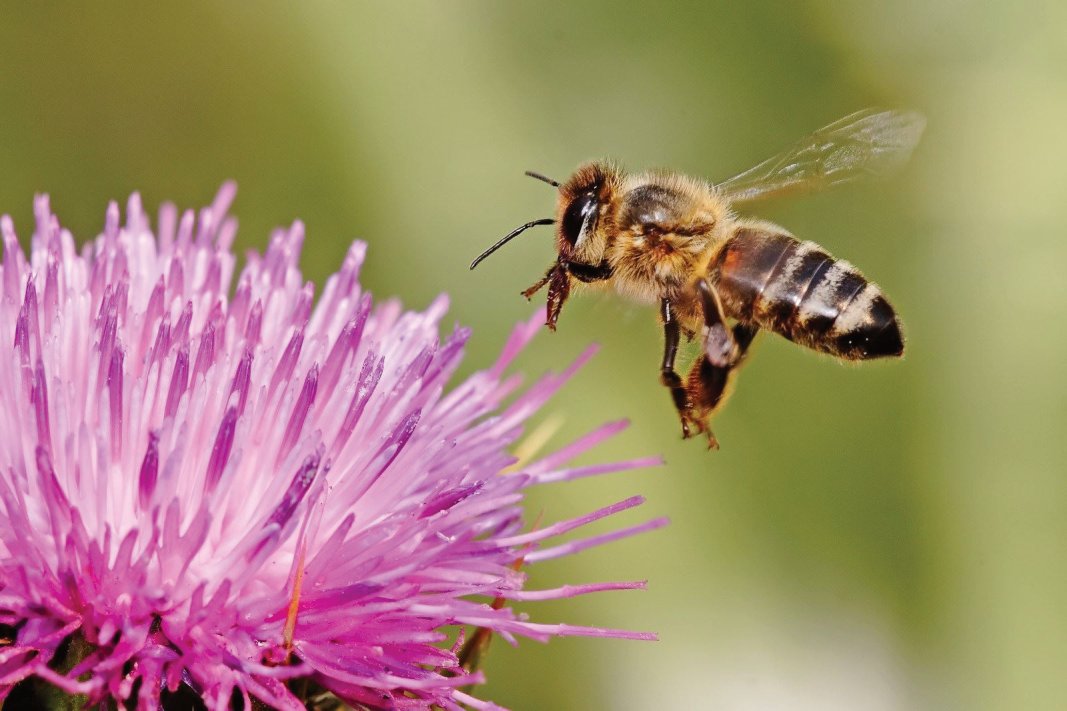 There was such a difference in the energy of the land and gardens without the honey bees around. Now I have them back with a newly developing hive of different honeybees and I sense the difference they make in the gardens. These new bees are from another beekeeper and location. They are much calmer and easier to work with than those I had previously, reflecting an energy of peace and balance that is descending upon this land. I sense that their very nature is different  and to a degree reflects the care and respect of the beekeeper that they came from.
I had a feeling that the loss of my beehives was a sign of things to come but little did I know. I also lost my mother this past year to cancer and that was totally unexpected. It happened very suddenly and very quickly. There was no time to change the course of anything. That put a totally different perspective on my life and a need to anchor and heal within my gardens and look at those aspects of myself that I wanted to release or improve. My gardens have offered me solitude when everything seemed to be chaotic and swirling around me or leaving me. They have brought me beauty and color during moments of despair and anger. They have infused me with their healing gifts both visually and spiritually as their renewal and resiliency reflected my own need to move forward. It has been a long road and one in which I have constantly reflected on the meaning and purpose of my own life.
I see in my gardens how Nature's hand paints a new color or design when I allow it to be itself and take it's own course rather than constantly trying to control it's path or destiny. So many surprises occur when you allow things to just be and take their own course with only a guiding hand to maintain borders and boundaries, eliminating only that which does not seem in alignment with your vision or your sense of balance.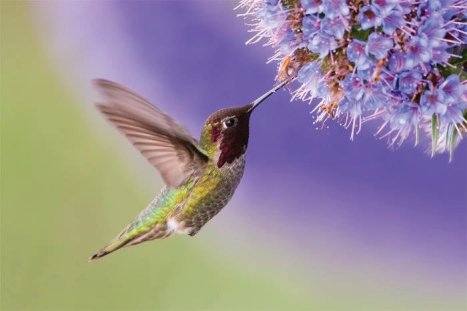 It's not always easy but sometimes you just have to have faith that you will come to see the results of your intentions which may just turn out far better than you had imagined. Faith seems to be the key as sometimes it is the only thing that keeps you going when all around you is chaos and uncertainty.
Blessings of Faith!
2014 Copyright Awen Environments/Clarissa Harison.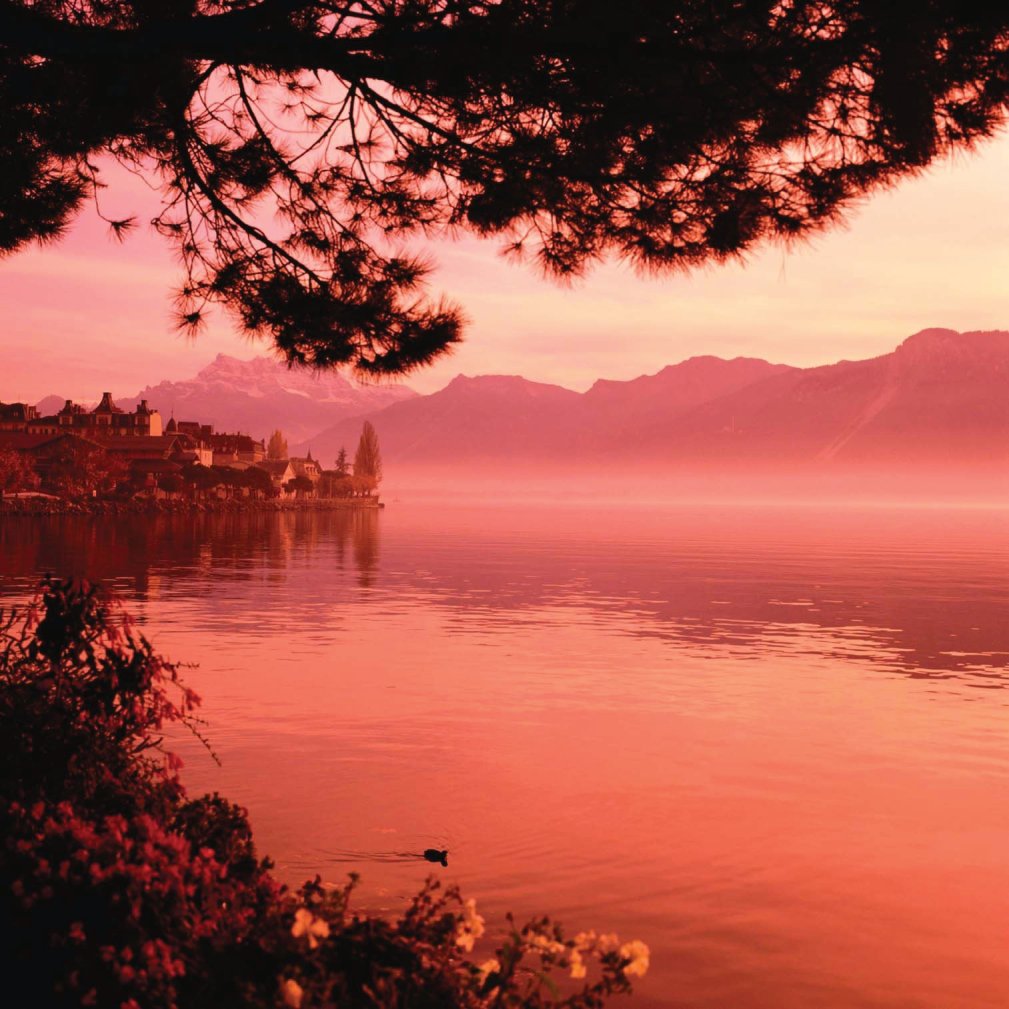 These past months have been challenging for many. All around me people are making choices and some are making changes in their lives while others are facing serious illnesses. Some are drawn into drama and some are keeping themselves grounded by being more isolated. I know in my own life, things have changed drastically and while there are still signs of the old, so much that is new has come into my life.
I feel different although I'm still exhausted quite a bit. Winter was a long one and Spring is behind it's normal timetable in our area. I think this is a reflection of the world around us. Things seem slow to manifest even though many of us have painstakingly and relentlessly done our work. At times we continue to be tested with regard to our beliefs and our faith, working tirelessly toward our goals while maintaining our intentions and convictions.
And yet it's so hard sometimes. It seems as though we are continuously being challenged with new obstacles, new options and new situations to cause us to persevere and push on. It's gets tiring though. There is nothing that is set in stone, no outcome that is inevitable and nothing that is assured these days. We simply have to be flexible, stay open minded and move forward. Staying in fear is not an option if you want to make things happen in your life and move past limiting beliefs.
This Beltane I was reminded by a friend of the tradition that is behind this celebrated day, it is that of water and giving thanks for its many virtues. The ancient Celtic people would typically honor their wells and sacred springs because they knew that without this life giving force, they would perish. In recent years, we've come to understand so much more about water and its ability to hold memory and patterns. It is one of the strongest substances on Earth because it has the ability to wear away at stone, adapt to the environment and fill the space it finds itself in, and it also has the ability to take life away in it's absence and it's presence.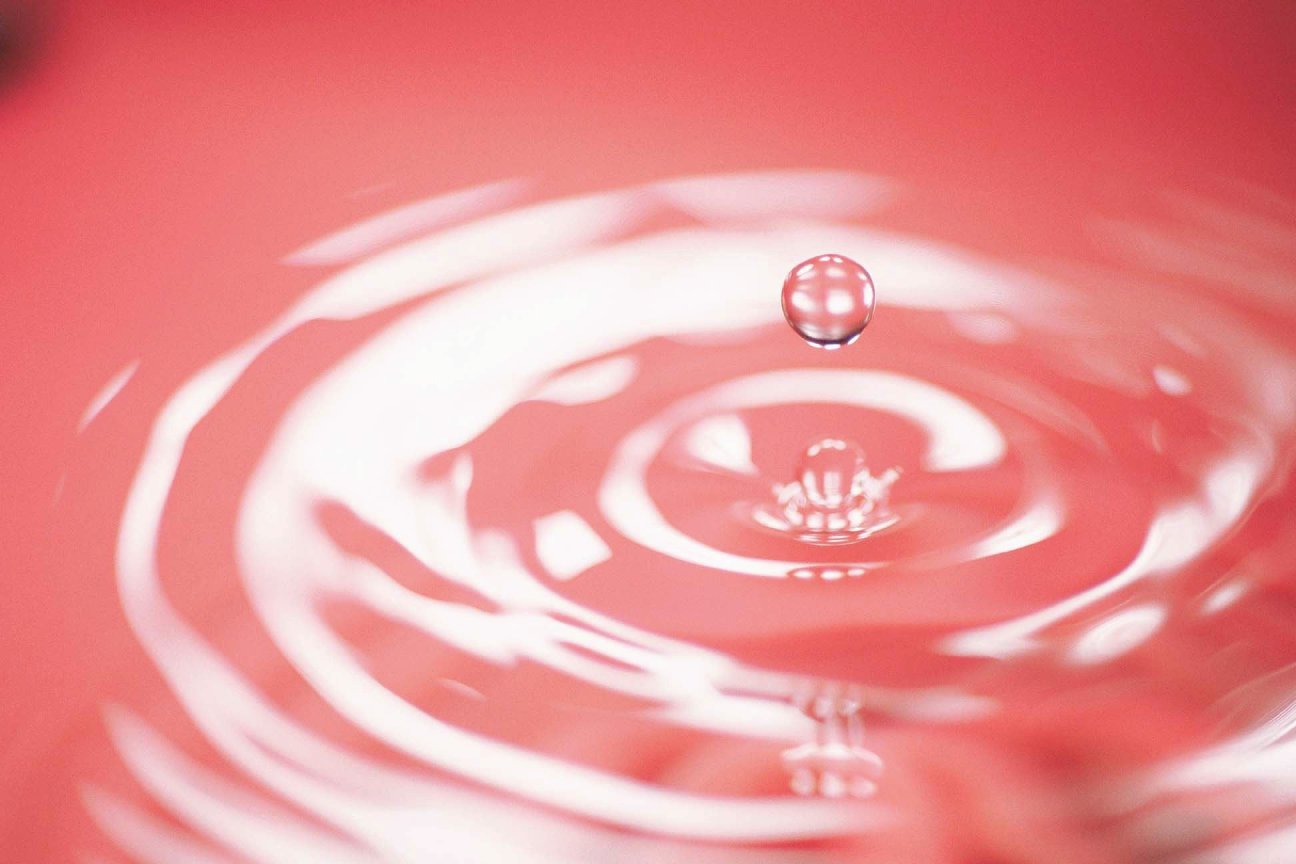 If you have too much water energy in your life with regard to your home and it's supporting land, you will have an excess of emotions in your life. I know because I've lived in two homes that had this type of energy and it was/is very challenging to live with. Nevertheless, water signifies communication, flow, flexibility and strength. You just need to recognize why it is in your life and learn to harness and work with it in the right way. The way that you do this is by adding grounding elements to your home in terms of rocks, pottery, plants and trees and earthy colors. These vibrations will offset and balance out the excess of movement and water energy in your life.
Water is very healing to me despite the fact I have a lot of fire energy in my nature. I've had to learn the lesson of water in some of the most difficult ways, but water has taught me so much about land energies and imbalance and why they exist. When we try to work against the natural balance of things in Nature, we are met with opposition. While initially our intentions will seemingly work, if we do not allow the natural flow of water in our life, it will manifest itself in a variety of ways. In Nature, when we plug up a natural water source, it becomes stagnant and murky and the surrounding area suffers. So too, when we resist our natural tendencies and inner knowing, we become frustrated and angry and sometimes even sick, especially when we do not communicate our true thoughts and feelings.
Water is the blood of Nature and of this planet. When it is not allowed to circulate properly, it's energy builds up and builds up until it is released-- because it cannot be contained. That simply goes against the very nature of which it was intended. The same can happen in your own life when you suppress your emotions and do not speak your truth-- anger and resentment build and ultimately your body will become stressed and diseased if you do not honor yourself.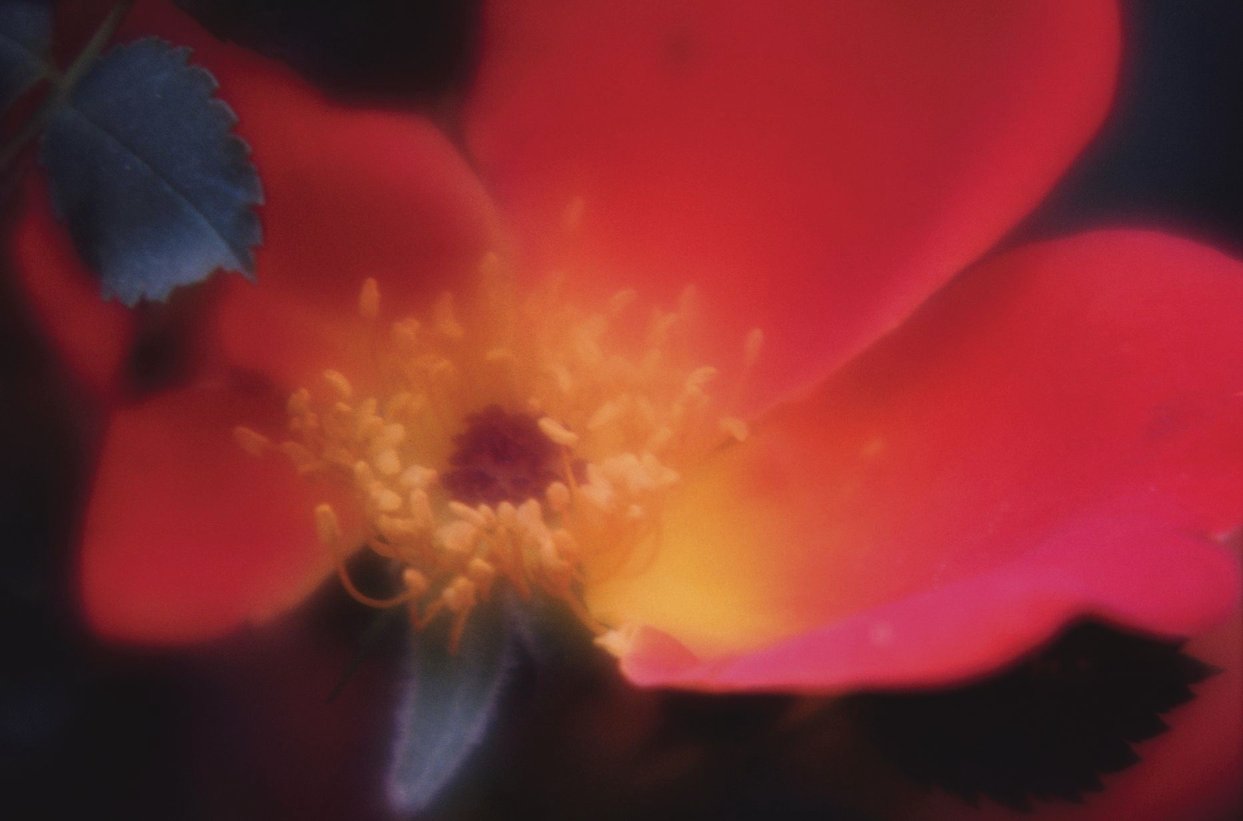 This Beltane, honor the water within you and around you by blessing it's miraculous qualities and abilities. There are so many things in life that we take for granted until we lose them. Don't have regrets. Honor yourself and our natural world today by living in alignment with your highest purpose and being true to yourself.
Beltane Blessings!
2014 Copyright Awen Environments/Clarissa Harison.
Daylight savings time is almost here and Spring is right around the corner, but appearances can be very deceiving.  Snow is on the ground and more frigid temperatures are expected.  Even though I'm well aware of the cycles of Nature and can see some signs of Spring like budding trees and songbirds returning, it's often easy to be mislead by appearances.
Even when the ice on the surface of a river seems motionless, beneath it the water is flowing and it won't be long until the ice starts to crack." -- Denise Linn
Our efforts do not go unseen and there is a kind of certainty to the rhythms of life and Nature, but sometimes when we're experiencing challenges and exhausted by our daily routine, we have a tendency to overlook all that we've accomplished and the intentions we've put out in the world. Things do not usually manifest overnight, but we'd often like them to and that's why many stray from the course when things become difficult.
I once worked for a boss who would change the direction of his business plans, if he didn't see immediate results. This, as you can well imagine, just created chaos for me and the other employees.  Working for him was a great lesson for me however, because I knew that if I focused my intention and put forth my creative abilities, the results would eventually appear and they did.  It didn't matter for me when he changed direction, because I knew that what mattered most was the intention I put into my work and not the outside influences that constantly sought to redirect me.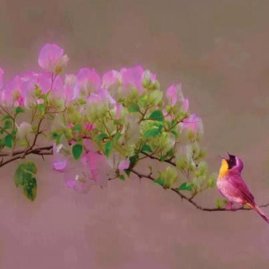 We're being tested regularly these days. People are pulled in a wide range of directions and we encounter them on a daily basis adding to our already stressed lives. It's easy to get drawn into drama, frustrated by people's inefficiencies, and caught in a discussion that only pulls you further from your centeredness.  Putting out fires, persevering when someone tells you something isn't so or cannot be done, and maintaining focus when all you want to do is throw in the towel, are challenges we are all facing today in a myriad of ways. 
What I've learned recently is that in a moment your outlook can change, in a moment what someone's telling you can make or break your day, and in a moment things can look optimistic when yesterday they seemed hopeless just because someone had the wrong information and passed it on to you. So beware and stay focused. Trust yourself and your instincts.  If something doesn't seem or feel right, figure our why and persevere.   The Earth is changing and we are changing with it.  Things may look bleak before they look better, but you can trust that renewal and new life is just around the corner, along with new opportunities and experiences.
Spring Blessings!
2014 Copyright Awen Environments/Clarissa Harison.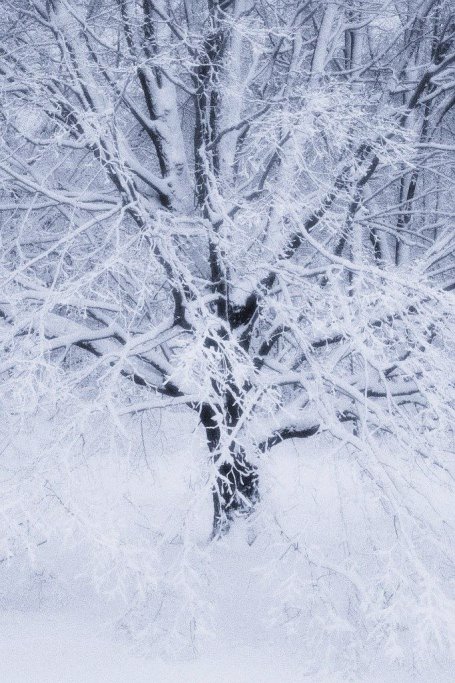 Sometimes animals cross your path and you truly wonder whether their visit was just to help them recover or there's a more profound message in it for you. This story is one such experience. The first week after the 2014 New Year started out with a polar vortex that not only hit this region of WNY very hard, but many areas throughout the country. It's times like those with such extreme frigid temperatures that make you wonder how wild creatures even survive at all, but somehow they seem to manage. Sometimes though, a helping human hand makes all the difference.
The second day of our blizzard had me letting our dogs out and filling bird feeders amidst -6 degrees Fahrenheit and intense winds.  The birds were anxiously waiting for anything that would help them make it through the extreme temperature.  It was the coldest weather I'd experienced in this region in years. We Western New Yorkers are typically pretty tough, being used to this kind of weather and somehow we always seem to make the best out of the situation, but this was intense weather. 
That morning as I moved toward a feeder hung near one of our honey locust trees, I saw a bluejay covered with snow and seemingly lifeless.  His eyes were closed and the only thing that seemed to indicate some life force was the fact one of his feet was tightly clenched into a fist.  Somehow I sensed there might be hope as I scooped him up in my gloved hand and brought him inside. My son was home from school and I told him to warm the bird against his chest in the event he might still be alive.  I went back outside to continue with my morning activities.
When I came back in, my son told me the bluejay was still alive and breathing.  I told him to keep the bird warm until he noticed more life and I gave him a flannel pillowcase to wrap the bird in.  Ordinarily a heating pad is used in wildlife rehabilitation, but I knew in this instance, it was the connection with a living being that this bird needed, even if that being was human and perhaps maybe because he was human.  As I had hoped, my son's warmth and heart intention to bring this bird back from the brink of death, was exactly what this bluejay needed.

After some time, I thought the bird might be ready for some medicine, so I tried giving the homeopathic remedy Aconite in a syringe with some water, but his mouth was tightly clenched shut. Instead I rubbed some Rescue Remedy on his head as the vibration on the skin is often enough to calm an injured animal.  After about a half hour, my son called me from the other room saying the bluejay had put its beak around his finger.  
I knew it was time to give the bird the Aconite it needed to help recover fully from the shock of nearly dying. I'd seen various songbirds and mammals recover quickly from the shock of being hit by a car, after being given Aconite, which is the vibrational imprint of the flower Monkshood.  Aconite is the remedy for shock and works well in extreme cases with wildlife and people. For some reason the medicine of this plant works with the trauma of shock held within the body and acts like a key opening a lock. It can even be used for injuries in the past.
I checked the bluejay and decided he was warm and alert enough to be given some Aconite since his eyes were now open. Because his beak was wrapped around my son's finger, it wasn't difficult to get a syringe in his mouth.  The bluejay swallowed and I knew we just had to wait now.  Again, this is one of those moments when you see the power of homeopathy in full force because you know wild animals don't respond to placebos.  It is unfortunate that those who do not understand homeopathy criticize it as having a placebo effect, because I've seen it work in a variety of situations with wildlife and my son when he was a toddler.  This time, within minutes, the bluejay seemed more vital and looked like he was ready to be transferred to a recovery cage.  It was obvious that continuing to hold him would only invite more stress.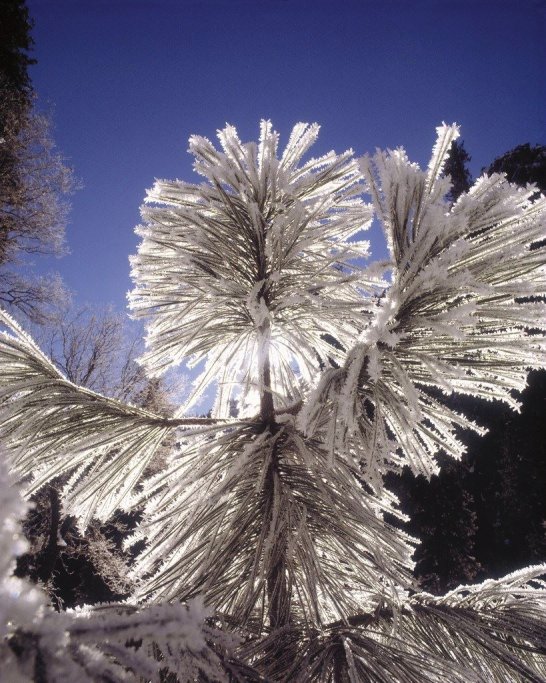 So I transferred the bluejay to his cage and put some sunflower seeds and peanuts in a dish for him, with another dish of water and Rescue Remedy. Several hours later he was already eating and looking like he was ready to continue living the life of an energetic bluejay once again. His recovery had been nothing short of miraculous for us.
Much to our surprise, he even managed to temporarily escape from his cage while putting in more food.  The flight however, quickly tired and stressed him, and at that point it wasn't yet clear whether this was due to a low overall energy or just the stress of our trying to catch him.  It was probably a little of both, but it was obvious he wasn't yet ready for release and the weather was still brutally cold, so release wasn't even an option yet.  My son decided to name the bluejay "Snowflake" although I thought "Blizzard" might have been more appropriate. I gave Snowflake another dose of Aconite and waited another day.
There's a fine line in wildlife rehabilitation between releasing a wild animal too soon before they are ready to be on their own and keeping a wild animal in captivity too long which can also kill them due to stress.  It's always a tough choice for me and many others who help wildlife.  This was no exception, but I waited a few days and I decided to release him exactly 48 hours after I had brought him in from the cold.  Although it was still a cold day, the temperature had increased somewhat and the sun was shining brilliantly.  Snowflake immediately flew to the top of our old maple tree and obviously enjoyed his new found freedom.  I had no doubt in my mind, we had chosen the perfect day for his release.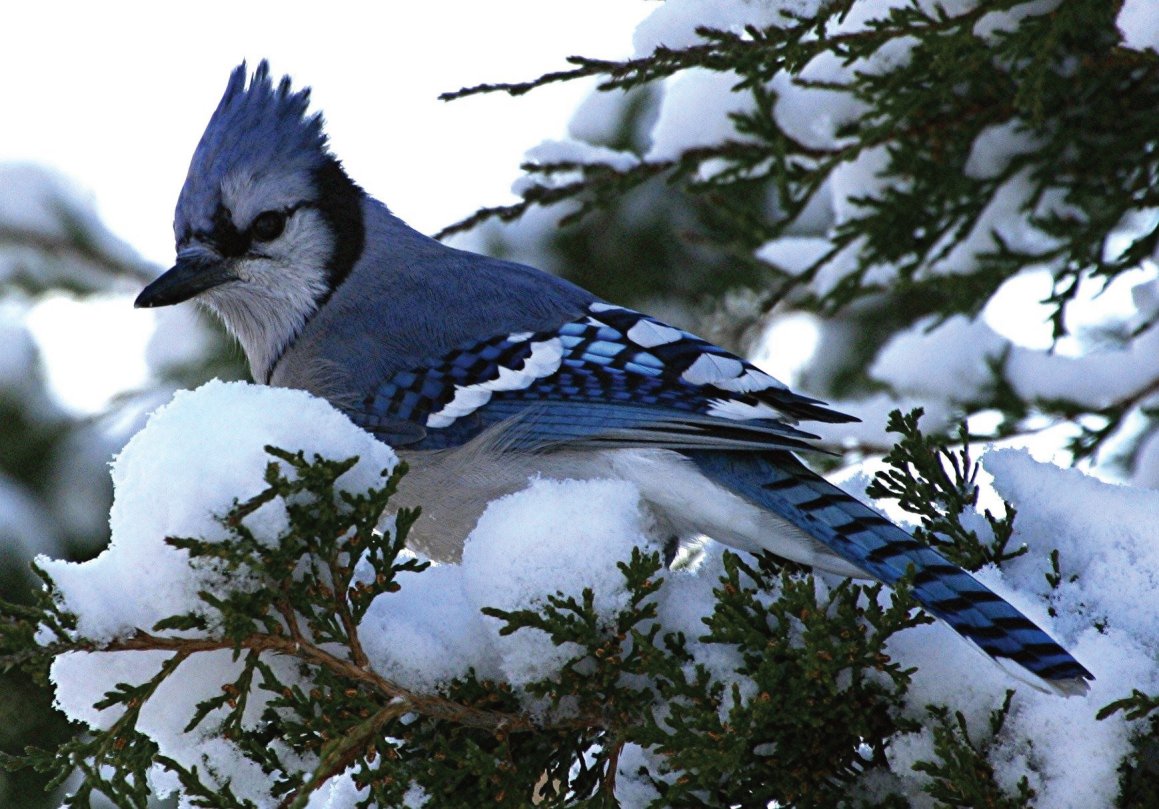 I know that my son will always remember the day we saved a bluejay from the bitter cold during the Blizzard of 2014 and I know I will too.  My son learned that sometimes things aren't always what they appear to be and sometimes, even when things seem hopeless, you might just save someone's life if you try.  I also know that it's not always the outcome that matters, but the intention and the care that we give to someone in need that counts in the overall scheme of things.  Although I know that wild animals die everyday out in Nature, I think it's worth the effort to help a creature in need when they cross your path.
The same day we released the bluejay, I found a tiny Chickadee frozen in the snow not far from our beehive and another bird feeder.  It saddened me that I didn't find this tiny songbird at the right time. Chickadees are one of my favorite songbirds because I love to watch them and admire their high energy, strength and resilience during the coldest of winters. I know I was not meant to find this little one. It was his time to meet the Creator. Two wild birds and one blizzard with two completely different outcomes. Divine timing in life is everything and sometimes... so is seizing the moment.
Blessings of Gratitude!
2014 Copyright Awen Environments/Clarissa Harison.
/