Shopping Cart
Your Cart is Empty
There was an error with PayPal
Click here to try again
Thank you for your business!
You should be receiving an order confirmation from Paypal shortly.
Exit Shopping Cart
inspirational living arts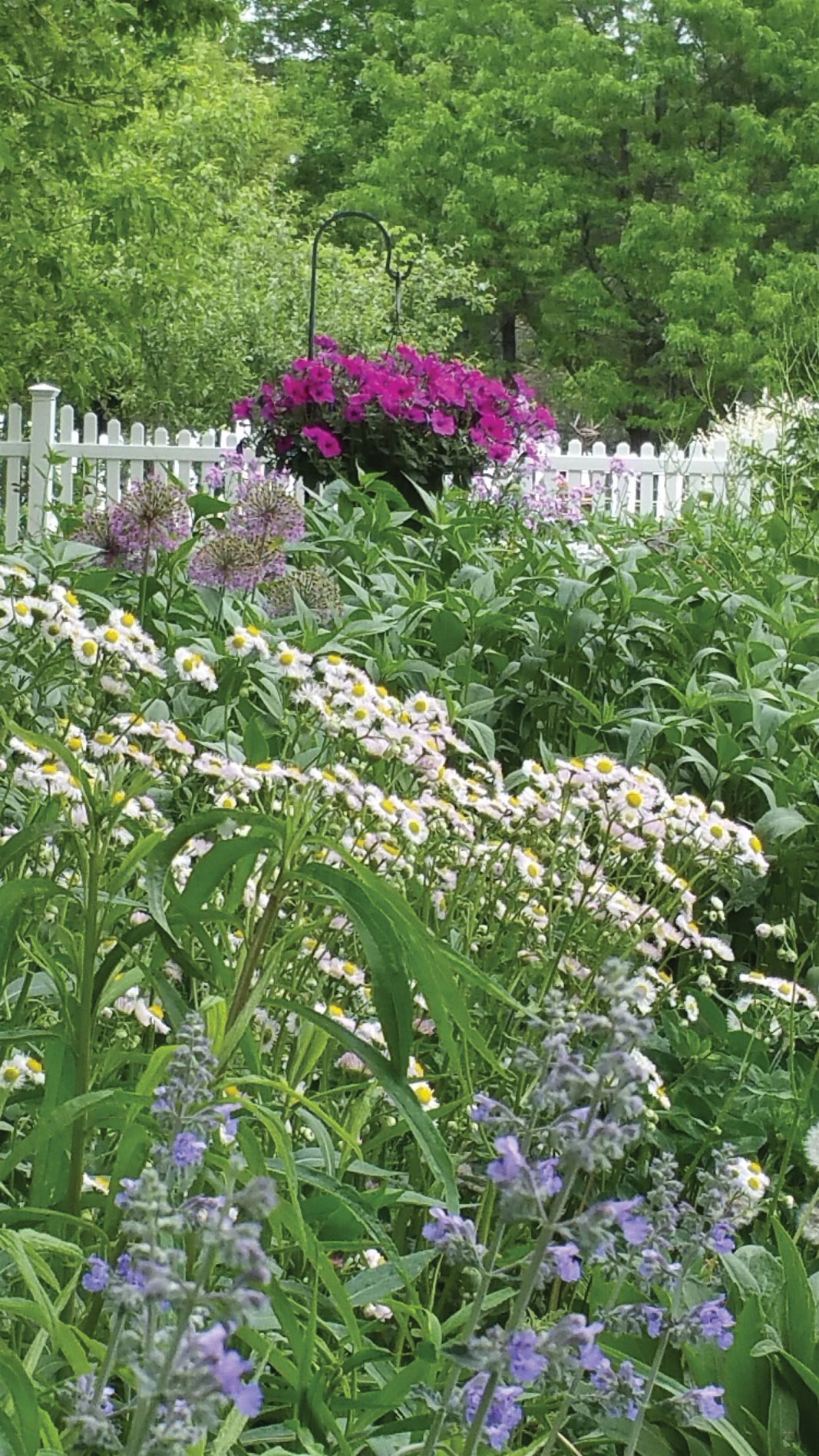 My gardens have evolved so much over time and taught me a great deal about life and myself. Gone is the need to control everything in a precise, neat manner. I have found that when I set my intention by planting my desires and allow Nature to unfold her deep wisdom and artistry, sometimes the most amazing landscapes can appear. At times you need to be patient when nothing seems to be happening or when things are not quite as organized or beautiful as you would like, but the results will always surpass your limited view of things.
Nature is always giving us direction and guiding us through subtle and sometimes blatant messages. It's up to us to interpret these messages and act accordingly. Very often I have used gardening methods that did not seem to make rational sense, but intuitively felt like the right thing to do. Navigating our life path can be the same way. It's up to us to follow our instincts and put together the pieces of the puzzle. Over time as a garden grows and develops through loving attention and care, our vision manifests into reality.
If I had chosen to control every aspect of my gardens and use traditional gardening methods such as eliminating all weeds, which essentially is anything I did not intend, I would have missed out on the true beauty and healing power that Nature is capable of. I would have missed all the unexpected flowers that suddenly appeared or the unexpected caterpillar, bird or butterfly that suddenly graced my gardens because of these so-called "weeds". I would have missed out on the moments of shear Divine inspiration that I received when viewing my gardens in a certain morning light or after a gentle, nurturing rain. I would have missed out on the unexpected flowers which would heal me simply through their fragrance or presence in the soil that I had never imagined.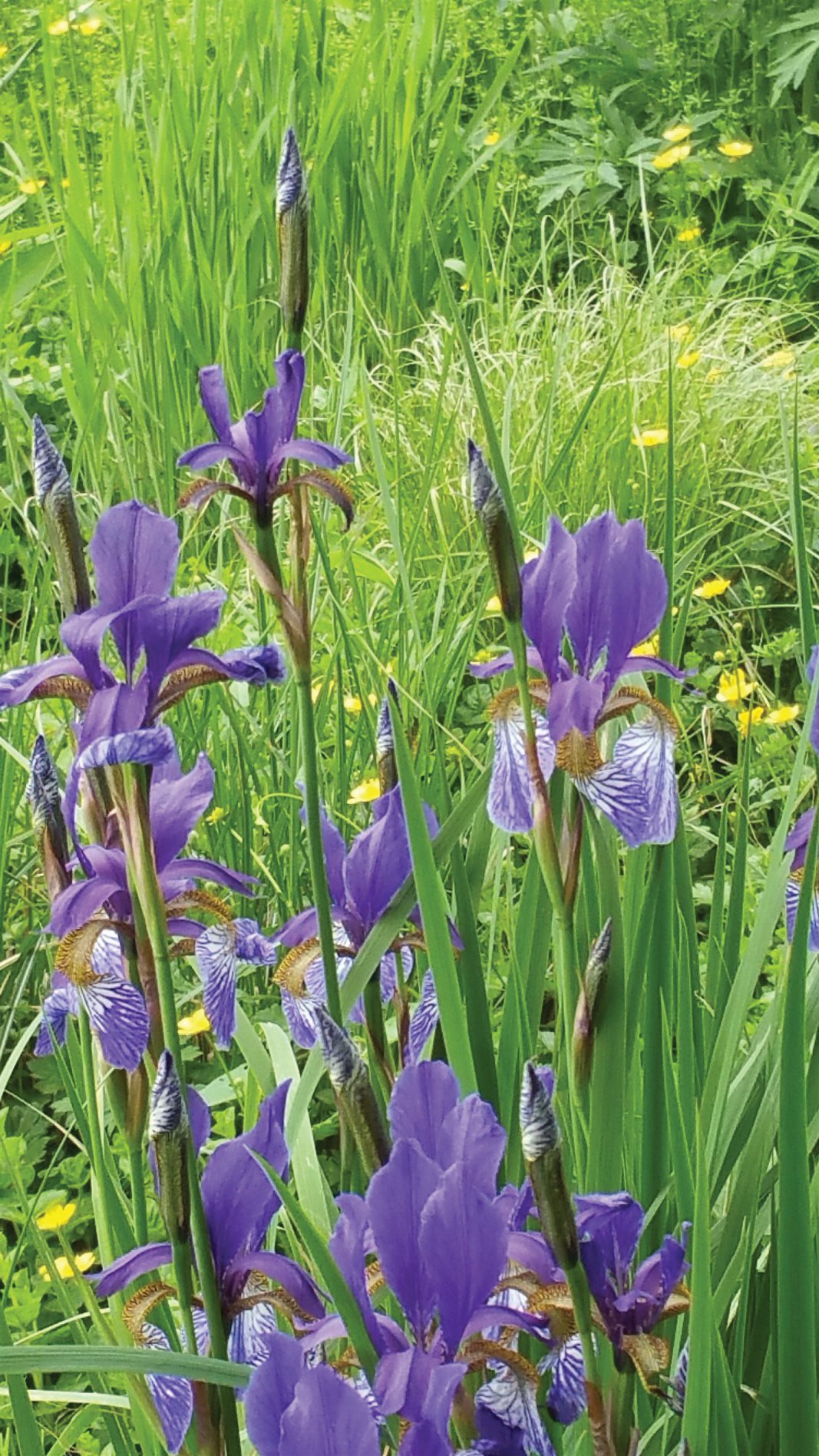 Gardening with Nature is a process that evolves over time. It is a test of faith that leads us in the right direction if we allow it to. It is an intuitive process that guides us step by step, year by year to discover our boundaries by eliminating that which we don't want, trusting that Nature knows more than we do and following the guidance that you receive through what you see, feel and experience. Sometimes you have to just follow your heart, despite what others may think.
It requires spending time just being in your gardens without doing, sensing the energy of space and how it makes you feel. It requires opening up all your senses. It is a collaborative process that teaches you where you feel uncomfortable, what your body is telling you and what all the beings of Nature are telling you including the ones you may not feel comfortable with or understand. Insects are very finely tuned to our energetic vibrations and will let you know when they are disturbed by you and also when they are in harmony with you.
Sometimes you have to allow a process to unfold despite the discomfort you may feel. Sometimes you just have to allow a little bit of ugliness to unfold in the form of aphids congregating on your flowers, a wasp carrying off a caterpillar, a spider entangling her victim in her web or a flower to go through her dying process without needing to cut her off once her beauty is gone. A garden is never perfect. She has her moments of glorious beauty and vibrancy and she has her days when she may be wilting and seem weak or very little appears to be in bloom. But overall, if you trust in the process and allow this process to unfold, you know that over time everything will come together and each year your garden will be that much stronger, that much more vibrant and that much more grounded and healthy.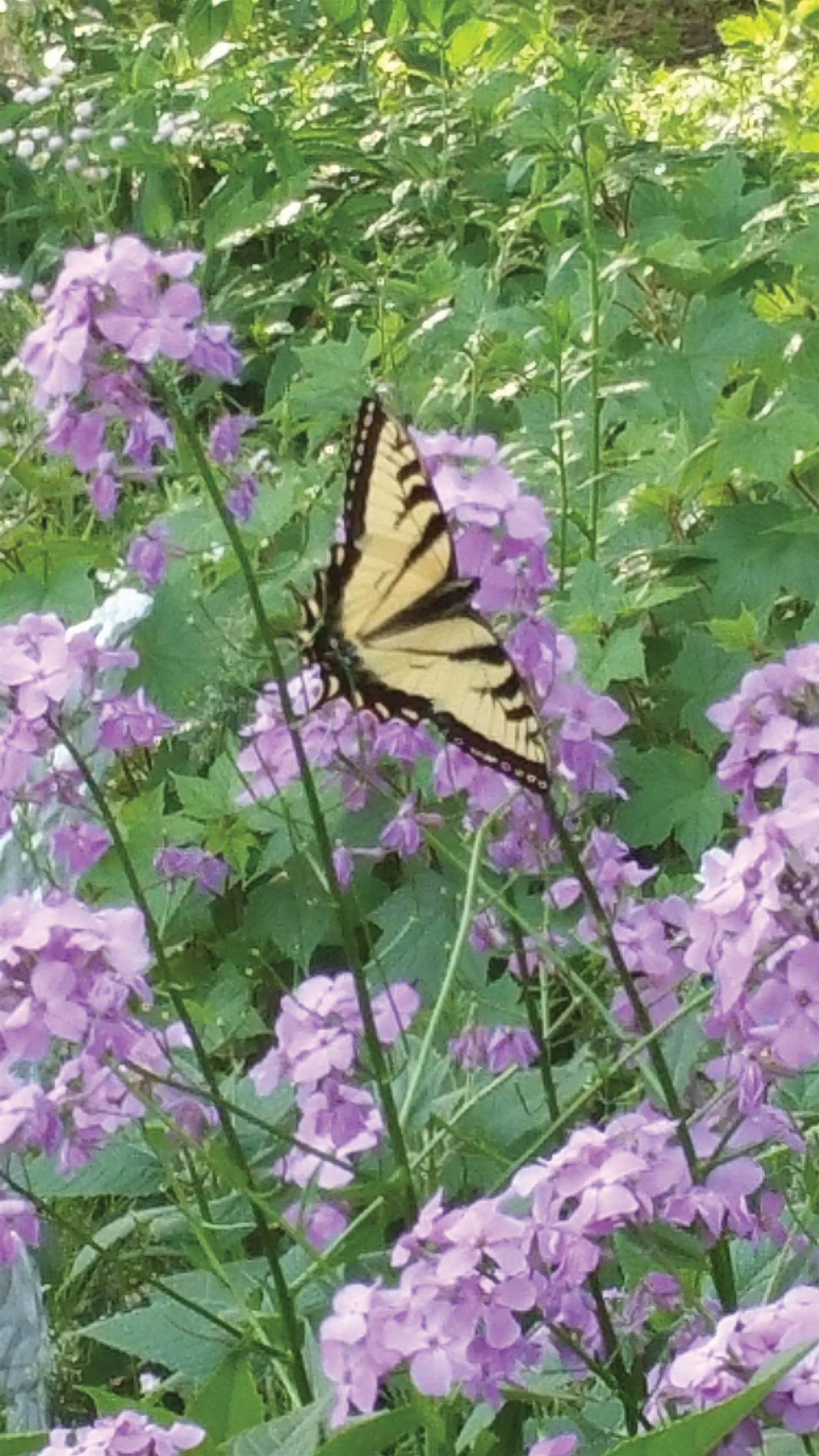 If you allow Nature to take her course and you allow your inherent creativity to unfold, you will receive unexpected visitors that you never imagined. There's something really powerful about allowing. There's a point where the Earth dances with the light of the Sun and the Moon and everything comes together and sparkles vibrantly telling you that everything is exactly as it should be and all is well. It's a knowing that comes from deep within your heart and soul that tells you everything is going to be alright despite whatever turmoil or dissonance may surround you. Its a deep faith in the process of life that carries you through the discomforting moments of doubt, feelings of fear or uncertainty that occasionally (or maybe too often) rear themselves once more in your life just when you'd thought they had gone.
I am truly confident that if more people took up gardening and grew their own flowers or vegetables and aligned themselves with the healing powers available to us within all living things, this world would be a different place. Take time to see the beauty that is all around us in so many sweet, tender moments.
Solstice Blessings!
2016 Copyright Awen Environments/Clarissa Harison.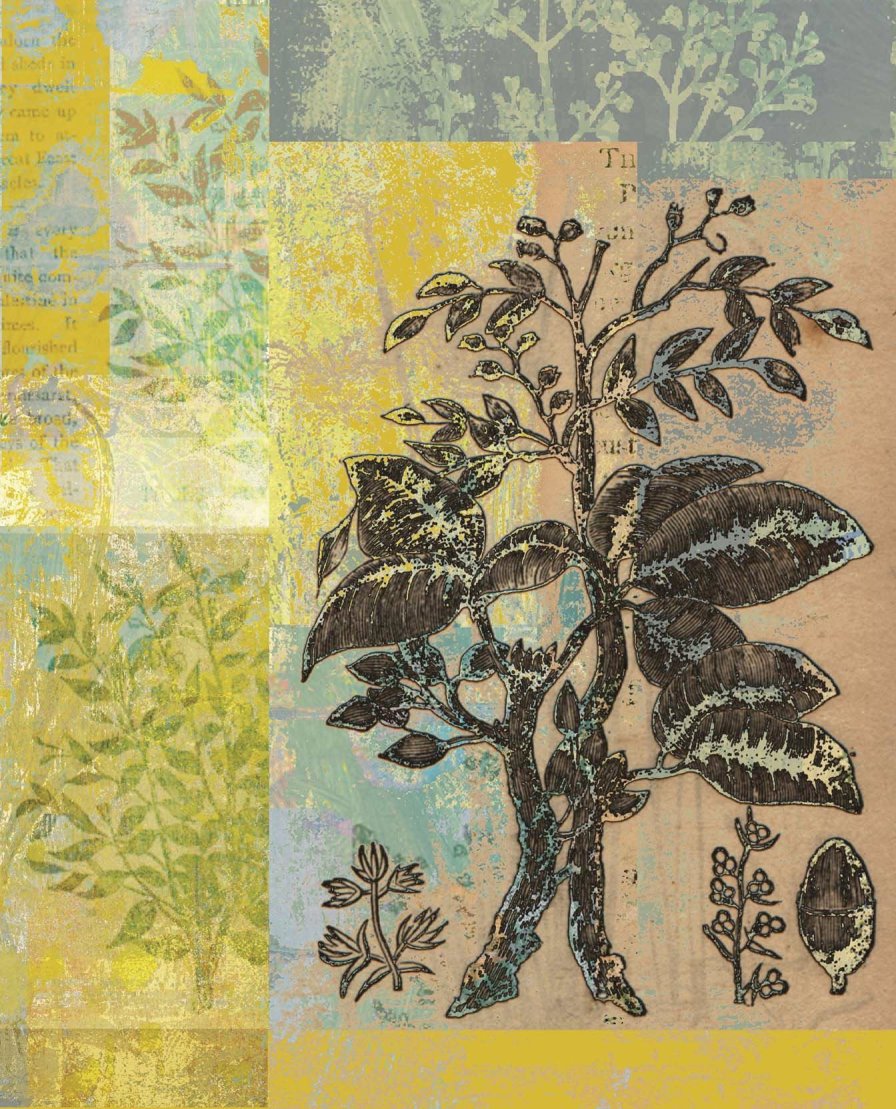 Every spring I see the common yellow signs posted on people's lawns for the beginning of the attack on insects that our society wages.  Unknowingly, well meaning people are perpetuating cycles in so many ways that only continue to harm this planet, as well as themselves and their pets. 
There are so many alternatives to chemicals that are commonly used on lawns and on pets.  While there's no doubt that fleas and other parasites are annoying and harmful, there are many insects which are vital and beneficial to a balanced landscape.  You cannot harm one without affecting the other so you must address the underlying issues.  The only way you can do that is by understanding why your pets or your landscape are susceptible to parasites and disease.
Our battle with fleas is a perpetual cycle of using chemicals which create long term problems for our pets and long term dependency on products that never really resolve the problem, in addition to being costly in terms of pet care.  I had been going through this with my rescued cats for many years until I learned about a wonderful product called 
CedarCide
  made from cedar trees which actually eliminates flea problems in your home and on your pets and is harmless to your animals, your furnishings and you.  Rather than using spot treatments which are absorbed into the skin and create a build up of toxins in your pets' internal organs, cedar spray is a natural treatment which does not have any known residual effects.  The healing, purification and protective qualities of the cedar tree have long been known to Siberian and other ancient cultures around the world.   
Another product which I have used with success is human grade 
diatomaceous earth
 which is a powder made from once living tiny sea creatures.  This powder contains silica which is beneficial for creating healthy skin and fur, and it helps rid the intestines of unwanted parasites.  It can also be used by humans for a variety of health problems and to support the well being of the skin and other organs.  While this powder can be sprinkled on pets and carpets, I prefer to give it internally and use the cedar spray for topical treatments. Interestingly I've noticed alot of horsetail plants growing in my gardens which are a natural source of silica and are apparently needed by my landscape to restore balance.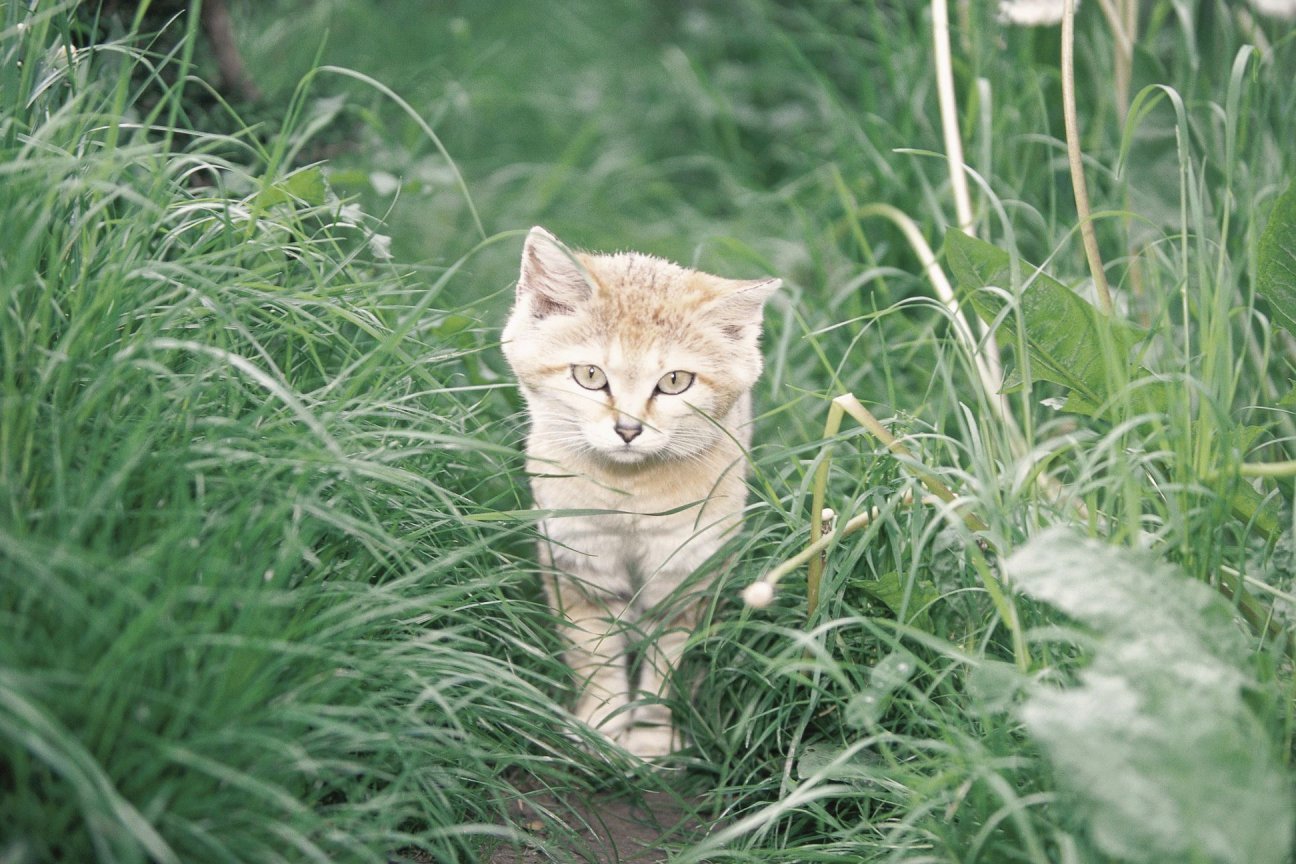 Addressing problems such as fleas and parasites with your pets is not just about fighting pests, but also about focusing on the wellness of your land and your use of chemicals and other toxins.  Parasites are drawn to unwell areas of imbalance.  Animals that become stressed due to poor unnatural diets and exposure to land that is sick will be more prone to parasites whether they are fleas or internal worms which eventually lead to degenerative diseases. 
Planting garlic, chives, tansy, mints and other medicinal plants in your gardens and in various places around your property is a great way of cleansing and protecting your land from parasites.  A word of caution when planting mints, however, because they can easily take over.  Distributing ashes from burnt herbs is another method of protecting your landscape.  Juliette Bairacli de Levy discusses this in her book  
Herbal Handbook for Farm and Stable
.  It has long been known that animals succumb to disease when the land they inhabit is unwell.  In ancient times, indigenous cultures would allow their animals to graze on a piece of land observing their health, before dermining whether to build their homes in a particular place.  They knew that if their animals became sick, they too would eventually succumb to disease themselves.
Homeopathy
can also be used to combat internal parasites and typically the symptoms your pet is displaying, aside from the parasites, are an indicator as to the type of remedy which can be used.  Some of these remedies include Sabadilla (a Mexican plant), Cina (a plant called wormseed or Artemesia which grows locally in WNY), Pulsatilla (wind flower) and Cuprum Oxydatum Nigrum to address a variety of different worms such as tapeworms, hookworms and roundworms.  While these remedies may take a bit longer to eradicate the parasites, they are not invasive to your pet and also address underlying issues that caused your animals susceptibility and compromised your pet's immune system in the first place.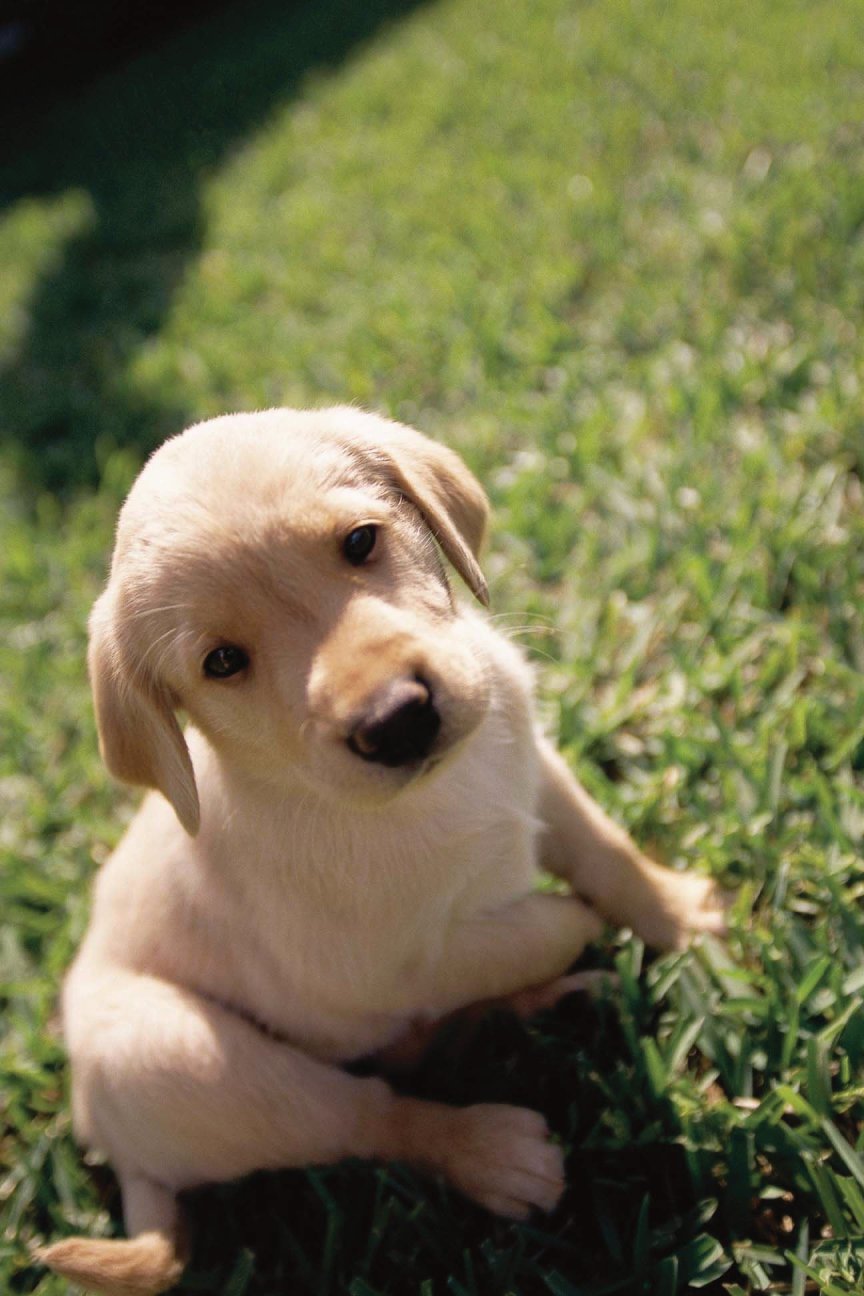 Having become more familiar with the network of people around this country who are currently rescueing and attempting to relocate the tremendous overpopulation of dogs and cats in shelters, it would be great if these caring individuals and organizations would become more familiar with alternative forms of pet care.  These products are not harmful to animals and are less expensive overall, as opposed to various traditional veterinary methods, and they allow the rescuer or pet owner to develop their own healing abilities for the long term benefits of these animals and the overall well being of everyone including this planet.
Blessings from the World of Nature!
Copyright 2012 Awen Environments/Clarissa Harison.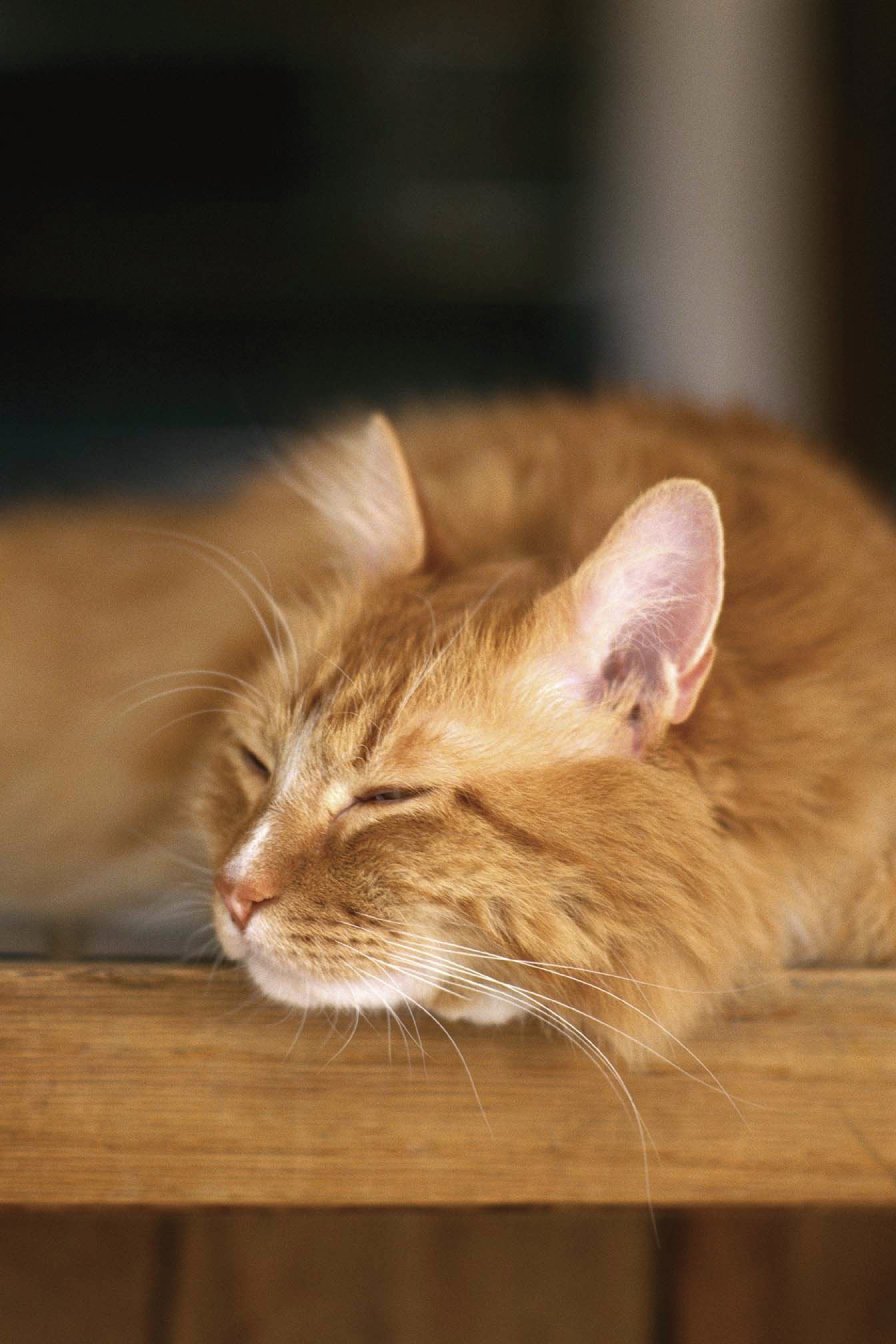 Aslan
  (Turkish for lion) came to me in the Fall of 2008.  He was part of a late litter of kittens that had been born during the  Autumnal Equinox to a feral mother that I had been feeding.  I named him Aslan because he looked like a tiny lion and I wanted him to have a strong name like the character in 
The Chronicles of Narnia
  novels by C.S. Lewis.
I knew that if I didn't trap these feral kittens soon and take them in, they probably wouldn't stand a chance during the harsh winter in Western New York that was forthcoming (click picture to view video on feral cats).   
I had Olivia, Aslan's mother spayed and took in the three kittens which I eventually all neutered through a local program called 
Feral Cat Focus 
 which seeks to help these homeless feral cats.  Their focus is on educating the public as to the problems that unneutered animals can create and provide a solution to controlling the numbers of homeless abandoned cats that create feral colonies.  They also want people to recognize that while some may see these cats as a nuisance, these homeless animals are in fact, providing a service to their local areas by keeping down the rodent populations.  Feral cats should also be treated humanely and not cruelly disposed of.  The key to these overpopulation problems lies with the former irresponsible owners, not with the animals themselves who are merely trying to survive given the circumstances they've been dealt.
I knew the timing of these kittens' birth was significant because the equinoxes are times of balance between light and darkness here on Earth, though it would take me 3 years to find out the message behind Aslan's coming into my life. Despite his name and being feral, Aslan was always more sensitive and on the fragile side.  Because of his soft and particular nature he became very special to me.  He was also incredibly handsome with distinctive slanting eyes that made him look very exotic.  I've noticed this fragile nature quite frequently with the long haired cats.  There must be something in their bloodline that causes them to not be as hardy as other feral cats.  I'm absolutely certain now that Aslan would not have made it through that first winter, had I not taken him in.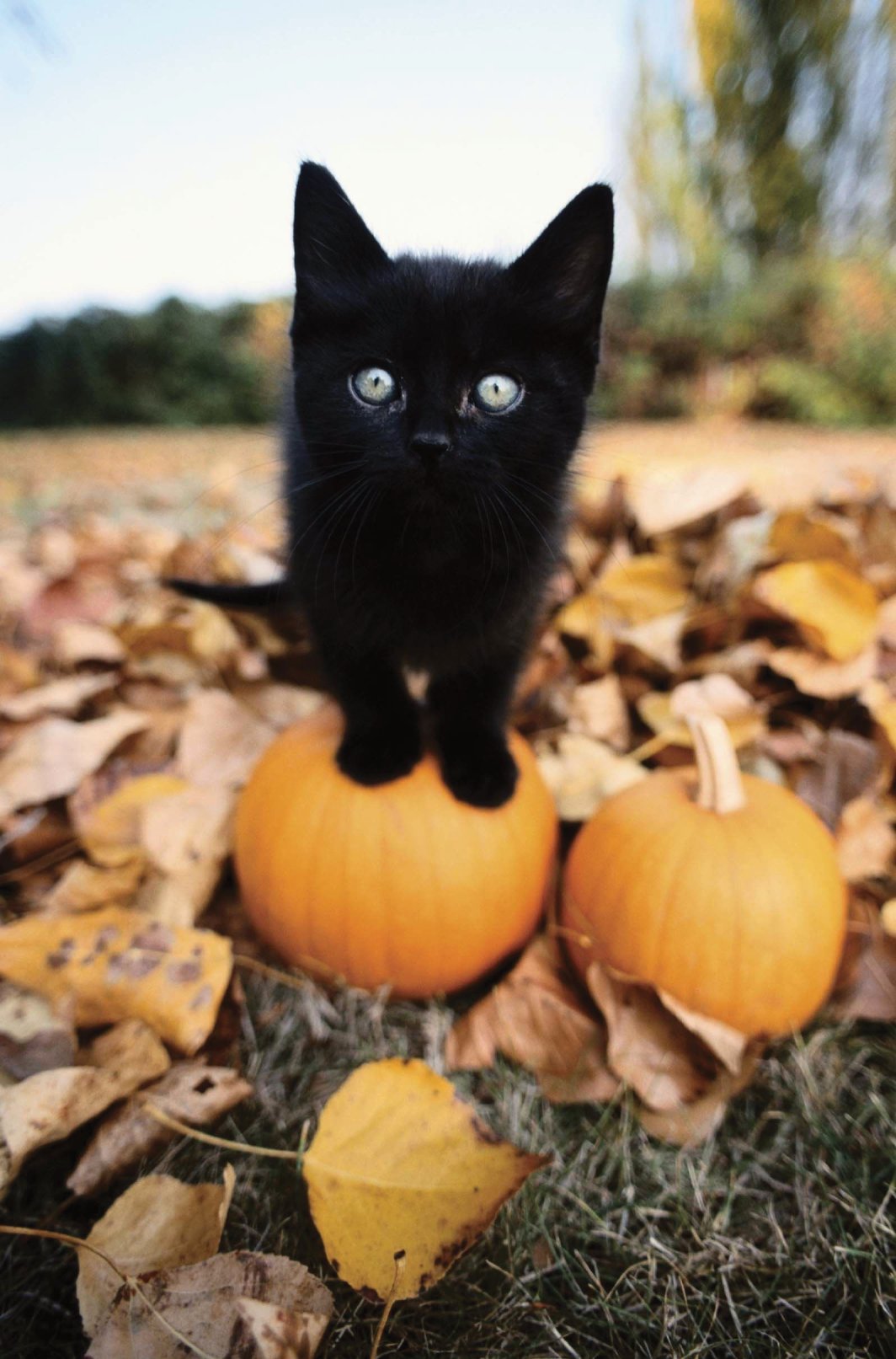 One week after the tragic Zanesville massacre in Ohio and three days after I posted my  
last blog
  in which I made references to C.S. Lewis' character Aslan, my own Aslan collapsed suddenly.  There had been no real warning, except that I'd noticed his disinterest in food a few days before.  A trip to the vet confirmed that Aslan was severely anemic and possibly in the throes of feline leukemia.  I was devastated when the vet told me there was nothing that could be done except start him on a program of corticosteroids. 
Reluctantly I submitted Aslan to one injection, but after reading later about how harmful these treatments can be, I decided to discontinue the medication learning that it could essentially destroy an already weakened immune system.  I knew I was taking a risk, but I felt he would be better off if I discontinued in the beginning, rather than subjecting him to the daily pills only to find his immune system deteriorating as a result.
I've come to realize that conventional medicine's answer to many problems where there don't seem to be solutions, is to use corticosteroids.  They temporarily give a boost to the person or animal's immune system like a jump start and seemingly alleviate problematic symptoms, but in the long run they only further weaken an already compromised body. 
Holistic veterinarian Dr. Pitcairn discusses feline leukemia and other illnesses in his book, 
"Dr. Pitcairn's Complete Guide to Natural Health for Dogs & Cats."
  He proposes improving the diet of your pet and feeding more raw foods including meats and vegetables, along with various nutritional supplements, as well as using 
cell salts
  and homeopathy.  I knew that focusing on Aslan's nutrition was the only way to go which would hopefully strengthen his immune system and help him overcome his illness.
"The greatness of a nation and its moral progress can be judged by the way its animals are treated....I hold that, the more helpless a creature, the more entitled it is to protection by man from the cruelty of man." ---Mahatma Gandhi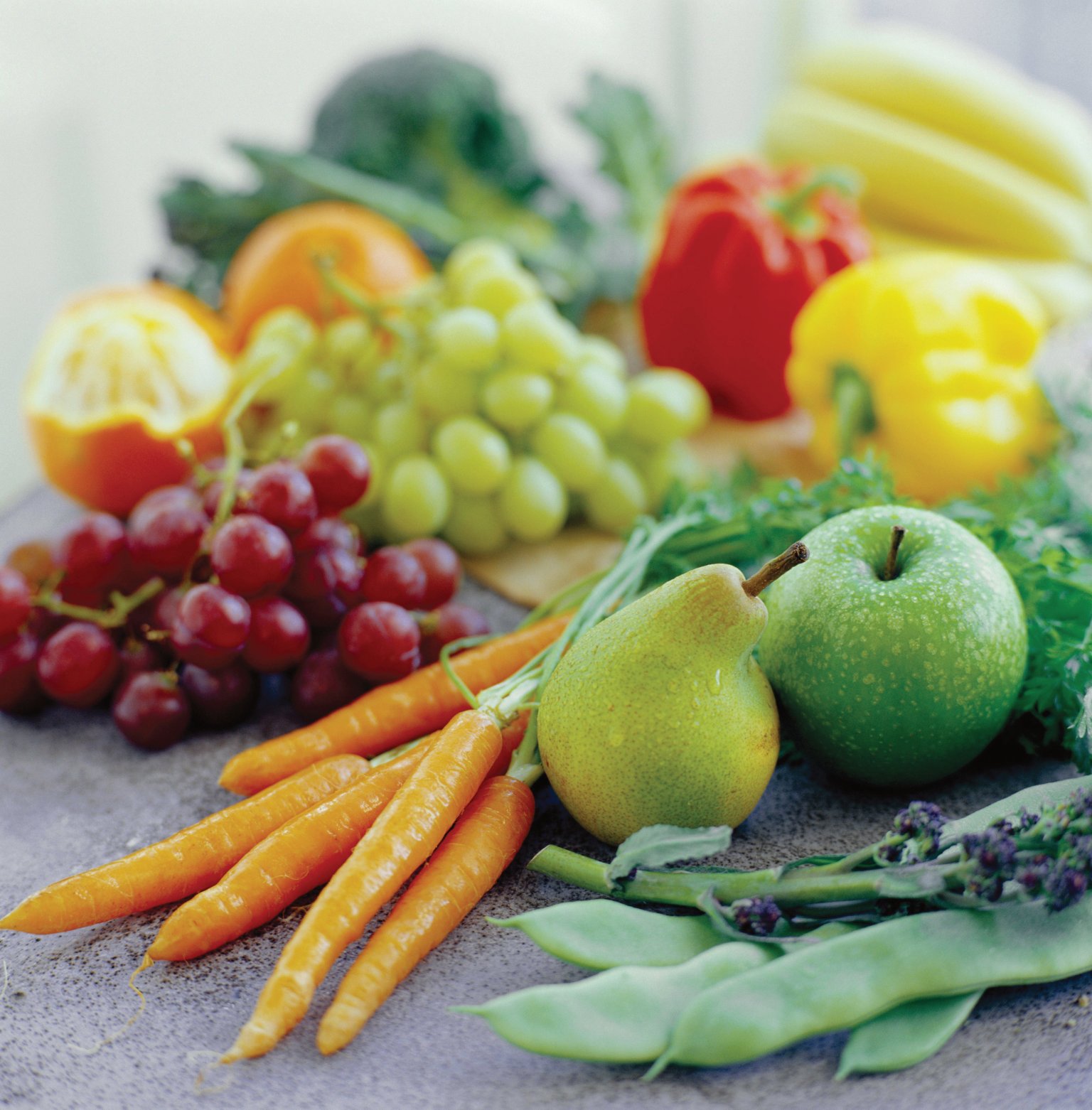 Interestingly, Aslan's collapse coincided with my reading of Jane Goodall's latest book 
"Harvest for Hope"
which discusses the importance of making better choices regarding the foods that we eat in order to improve our own health, help save the planet, as well as support and demand more humane treatment of farm animals.  I knew that this book was no coincidence. 
Many years ago, while attending a retreat at 
Farm Sanctuary
  in Watkins Glen, NY I learned the awful truth about the corporate farm industry.  It's not a pretty sight and it was the reason I became a vegetarian again and have remained so for almost 20 years.  I simply could not eat any more animals that had suffered and endured under deplorable conditions.  The images stayed in my mind. Given what I eventually learned about energy, I came to realize that the consciousness of these abused animals would become my own and I am far too sensitive.  I also knew that all the toxic food (including ground up cattle) that was being fed to farm animals in conjunction with all the antibiotics they were injected with, ultimately was no way to treat my own body.  The same applies to our pets.
"The question is not, 'Can they reason?' nor, 'Can they talk?' but rather, 'Can they suffer?'" ---Jeremy Bentham (philosopher and animal rights activist)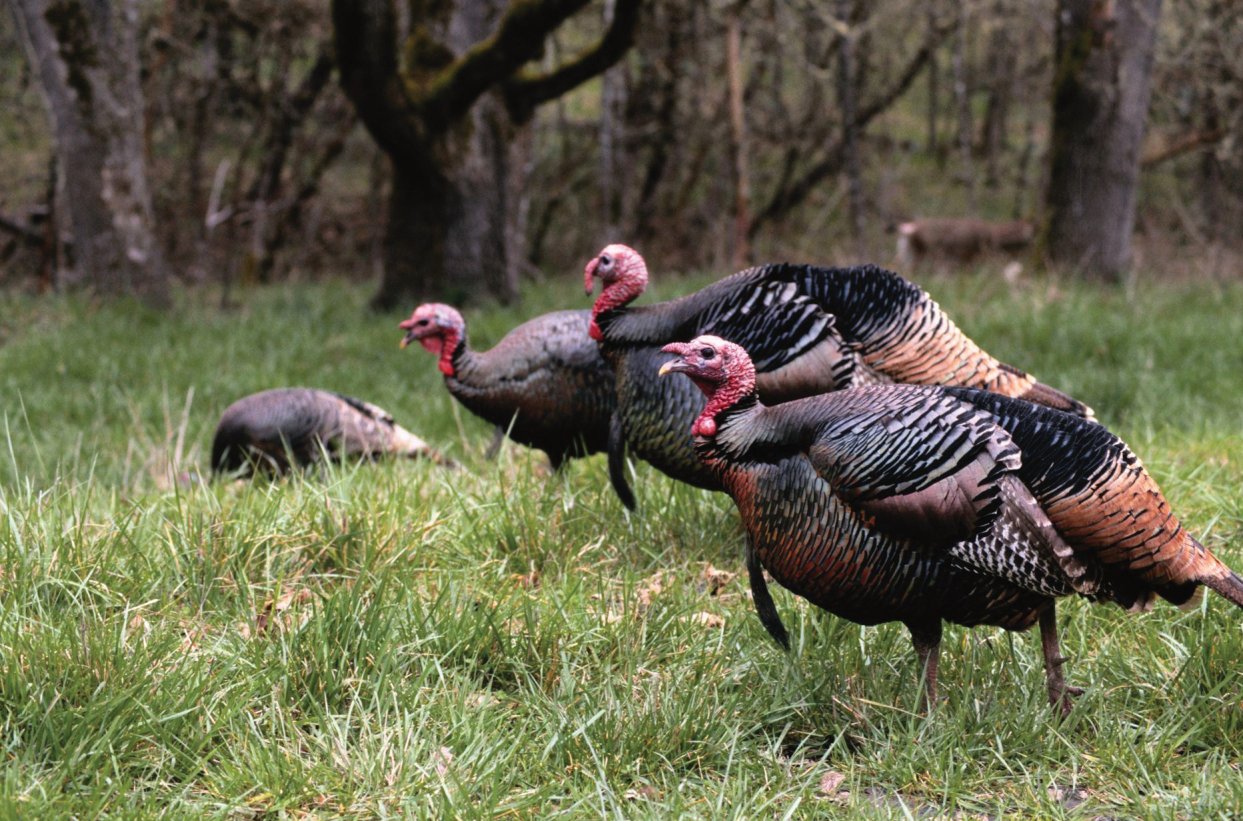 Despite all that I learned so many years ago, I still was astounded at the truth and insights that Jane presented in her book regarding the food industry.  There was so much I had no idea of regarding GMO's and decisions based purely on profit by corporate interests, despite the devastating effects they would have on the human (and animal) population, as well as the destruction of this planet. 
If you read Jane's book, you will see that there are seemingly no limits as to what a corporation will do for the pure sake of profit.  Her book is a huge wake up call for all of us.  If we don't heed her warnings, it may be too late for us all, as life as we know it will cease to exist.  We simply do not have inexhaustible supplies of fresh water and cannot afford to further contaminate this planet with all the chemicals and animal sewage generated from factory farming (click picture above for information regarding your turkey dinner).
While I'm certain that Aslan carried inherited blood deficiencies within his body from the feral colony that he originated from, I'm fairly confident that had he been given a better, more healthy diet, he probably would have lived a much longer life.  Despite all I know about the farm and food industry, due to my financial constraints and the amount of animals I have rescued, I have been unable to provide the highest quality of food that I would like. When your responsibilities are high and you're doing what you can to save the animals that no one wants, you're lucky just to provide them with food and care.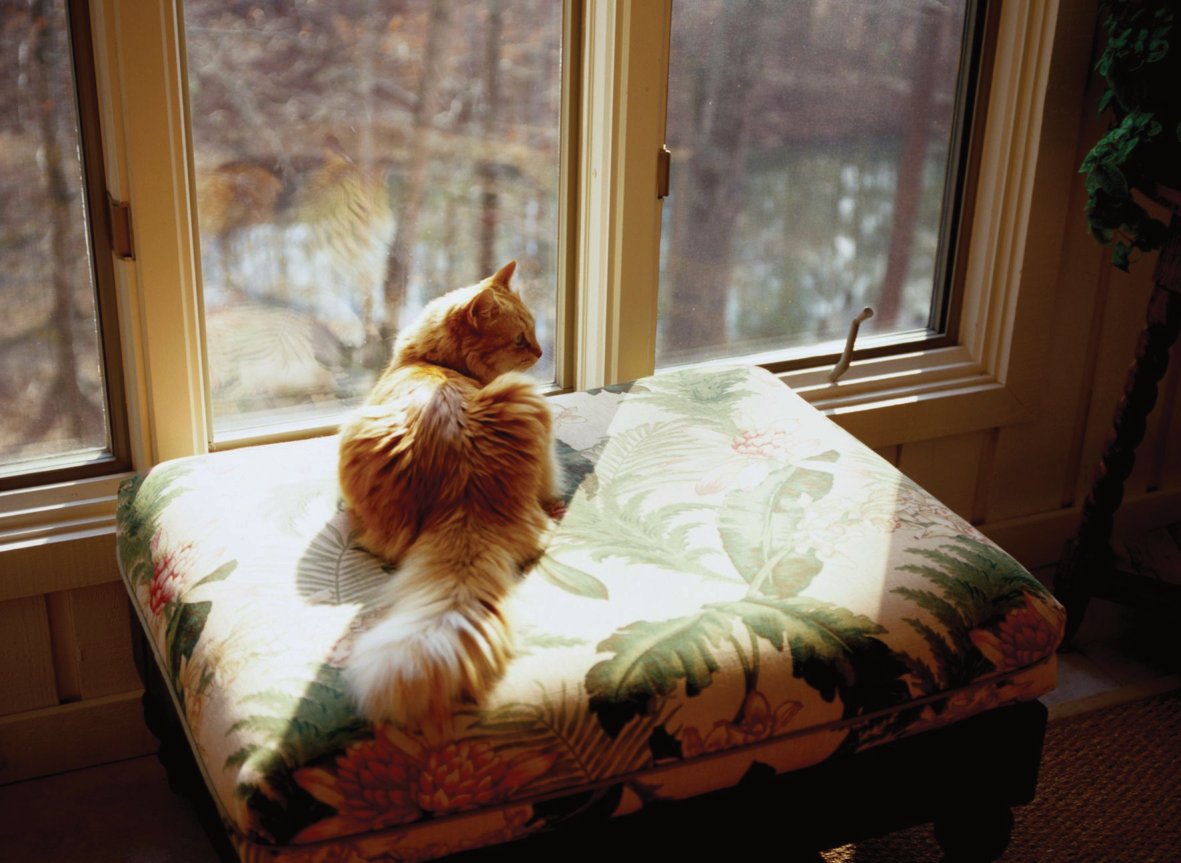 Nevertheless, Aslan's message to me was a strong one and I realized that all the commercial dry foods out there are not the best for our animal's health despite their convenience.  Cats and dogs simply aren't designed to eat dry food.  Most are filled with chemicals and offals from the meat industry from animals that have lived miserable lives.  And that carries forth into the bodies of your pets lowering their immune systems and manifesting the myriad of diseases they are afflicted with today.
Aslan's collapse, Jane's book and the subsequent things I learned during his last 8 days, taught me a valuable lesson.  It was time for me to change my own diet and that of my animals in whatever way I could manage because if I didn't, more than likely there would be more animal deaths to follow and possibly my own health could suffer. 
I immediately immersed myself in all my books about plant medicine, homeopathy and flower essences in order to turn Aslan's health around.  One of my favorite books is 
Juliette Bairacli de Levy's
"Common Herbs for Natural Health"
 in which she describes the medicinal uses of many plants found growing wild in our own backyards.  Juliette spent a lifetime working with medicinal plants and creating the holistic veterinary movement during which she wrote many books including a wonderful one for farm animals called 
"The Complete Herbal Handbook for Farm and Stable"
 which is filled with useful information which can also be applied to our domestic pets.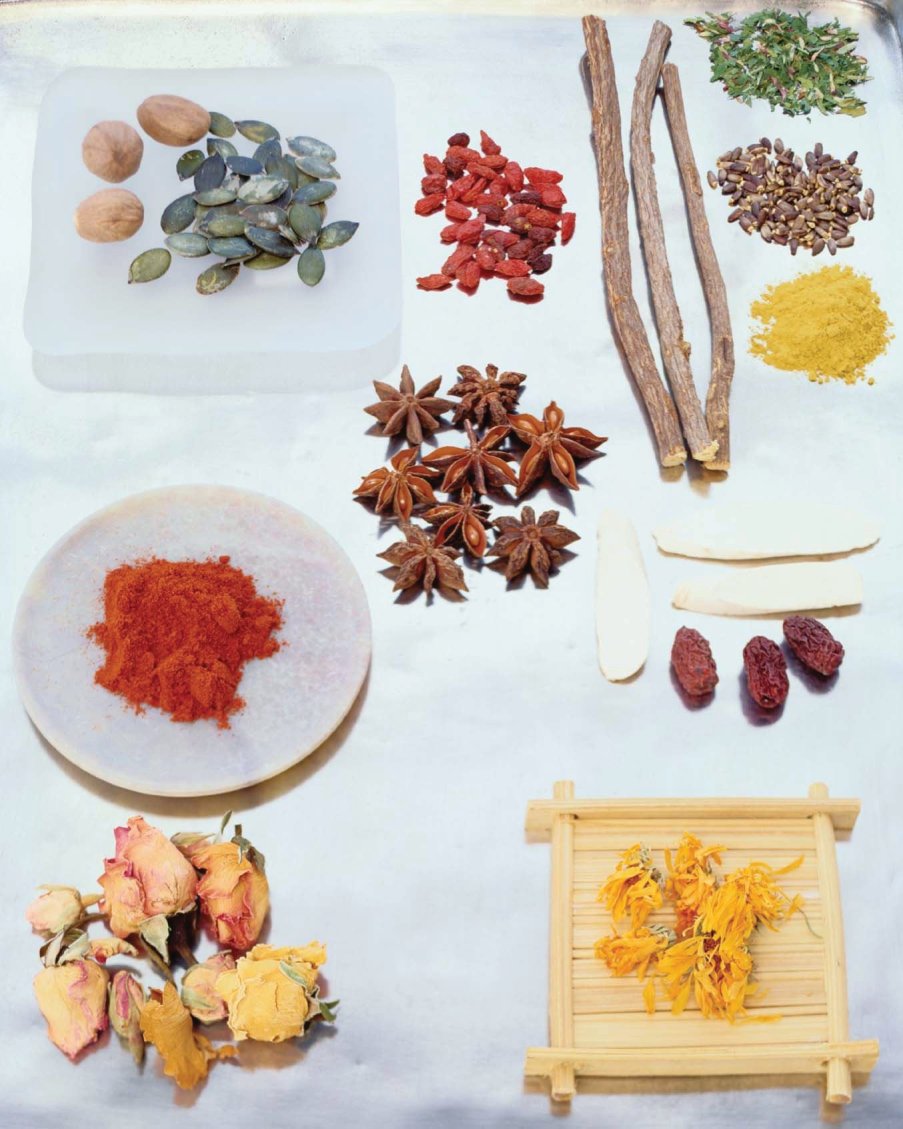 I learned that I had many plants (and vegetables) easily accessible that were known to stimulate and purify the blood and counteract anemia including parsley, chives, lambs quarters (local wild plant), nettles, dandelion as well as strawberries and pumpkin.  Chamomile flower, which surprised me, is not only calming but also an anti-inflammatory.  I felt it would be a perfect replacement for the steroids because they would naturally realign the body.  I began making teas of various plants to give Aslan throughout the day.  I also took several of the nutritional plant foods and combined them with liver and fish oil or sardines which I pureed and syringed several times daily. I alternated with various cell salts, flower essences and the homeopathic remedy pulsatilla which I felt was appropriate because of Aslan's sensitive disposition.
While Aslan had initially become very cold and lifeless, gradually the warmth returned to his body and life was restored to his eyes.  He was once again able to urinate on his own and he began drinking water again.  He would actually jump up on my bed and sit there looking all regal and pleased as can be.  I became truly hopeful that he might recover fully.  However, despite his miraculous recovery, he still was not eating on his own and on the 7th day he collapsed yet again.  Apparently, his condition had progressed too far to be reversed permanently.  
I was devastated at facing his impending loss once again.  Unfortunately, often by the time you notice something wrong with your cat, it's usually too late.  Had I caught his condition earlier, the outcome might have been different.  Though I made several more attempts to feed Aslan, I could tell it was time to let him make his transition.
So, on that last day I kept Aslan comfortable and supplied with fluids as I watched his awareness diminish and felt him getting ready to leave his body. I know that I could have had him euthanized the day of the vet's appointment, but I will never regret the decision I made to try and help him recover both for the amount of knowledge that I gained and also the valuable, quality time that I spent with Aslan during the last 8 days of his life.  I know we developed a special heart connection that could only have been established under such extreme circumstances given the many animals in my care.  This last week was for Aslan and I will never forget his will to live, his resilience and the loving companionship that he gave me right until the end.  His passing was peaceful in his own home and on his own terms.
Many years ago, an Abysinnian cat I had rescued and named Simba was diagnosed with a heart condition and asthma despite his young age of 3.  I knew nothing at the time of alternative methods of healing and so I followed the vet's recommendation to give him heart medication and corticosteroids.  He took constant daily medication and still was prone to bouts of asthma attacks.  The day he suffered a severe attack, I struggled to get his medication in his mouth and I'll never forget the look on his face-- it was as if to tell me "no more."  I rushed him to the emergency clinic only to have them tell me they had placed him in an oxygen tent and a decision had to be made immediately to end his life. 
The last time I saw Simba, he was struggling to breathe with a forlorn look of fear in his eyes for the unfamiliar surroundings.  I always regretted my choices and wished I had known then what I know now because I would have done things very differently.  And while the final outcome would have been the same, I know the quality of Simba's life (and death) would have been significantly better.  This time I had the opportunity to make the right choice for Aslan.  Different cats, but the similarities between their personalities and the situations were there.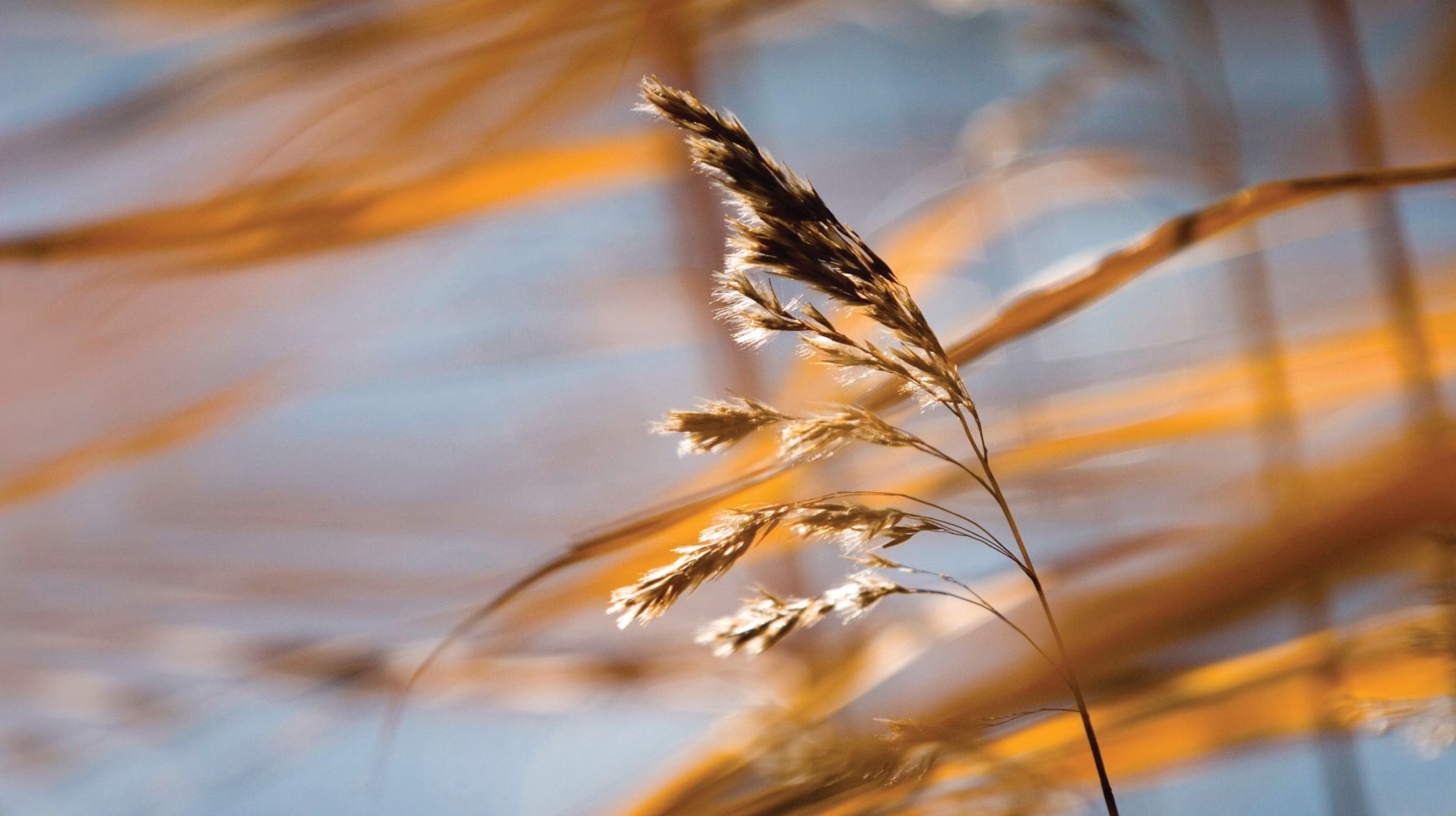 At the time of this writing, Olivia (Aslan's mother) and his brother and sister, Indigo and Violet, remain in good health.  In memory of Aslan born feral September 22, 2008 died a member of our family November 2, 2011.  You are in our hearts... 
Thanksgiving Blessings to All!
2011 Copyright Awen Environments/Clarissa Harison.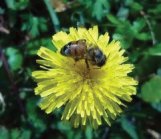 Despite this progress, I was extremely disappointed to still see a familiar yellow warning sign displayed in one of  the public flower gardens recently in the town where I currently reside. This particular garden dedicated to world peace with the sign "May Peace Prevail on Earth" in various languages, was created by a girl scout troup project and is located in the center of the Village of Lancaster.  It is a beautiful small garden when in bloom. 
Given all the information that's out there concerning how detrimental pesticides are, not only to the environment, but also to people and animals, I would hope that townships (including school districts) within WNY and around the U.S. would start becoming more progressive in their gardening and lawn care approach. Even so called 'natural' lawn care products are just a play on words and their advertising very misleading, as these products still contain chemicals that are harmful to life.  If they didn't, they wouldn't require a yellow warning sign, now would they?  The 24 or 48 hour waiting period may be over, but the chemicals are carried by the air that we breathe and seep into the ground water and they affect all life including butterflies, bees and songbirds.  Couldn't those funds devoted to pesticide and herbicide maintenance be put to better use?
I happen to differ from most, as I see the beauty in dandelions and they are welcome guests in my gardens and on my lawn because I know how valuable they are to creating healthy soil and providing nectar for bees and butterflies. I admit, it's hard to be a non-conformist in a suburban area and eventually I have to get my lawn mower out when the grass gets too high, however I do allow them time to bloom.  Allowing the dandelions time to fulfill their destiny is not the sign of someone who is neglectful-- quite the contrary.  I happen to love my yard and 
all
the flowers that grow there.  And I enjoy seeing the mass of yellow color.  As mentioned in a
previous post
, the bees are in dire need of our help and the more food sources and habitat that we can provide them, the greater their chances of surviving.  Bees have to travel longer and longer distances just to get enough nectar because there aren't may wild spaces left and well manicured lawns provides little nourishment.  After a long winter, the bees are desperate to find sources of nectar and the dandelions are usually the only ones available.
The bright golden color of the dandelions is also linked with the third chakra (energy center of the body), the solar plexus which is associated with our emotions, creativity, personal power and instinctual or "gut reactions."  These rays of sunshine are some of the first flowers to bloom in the spring time long before all the cultivated gardens begin to blossom.  Their color and healing gifts are needed by Nature and by man.  Not only do the bees need the nectar, we need the vibration of the color yellow to re-energize our body after the darkness of winter.  Unfortunately, we always destroy that which we do not understand.  It is the habit of human nature.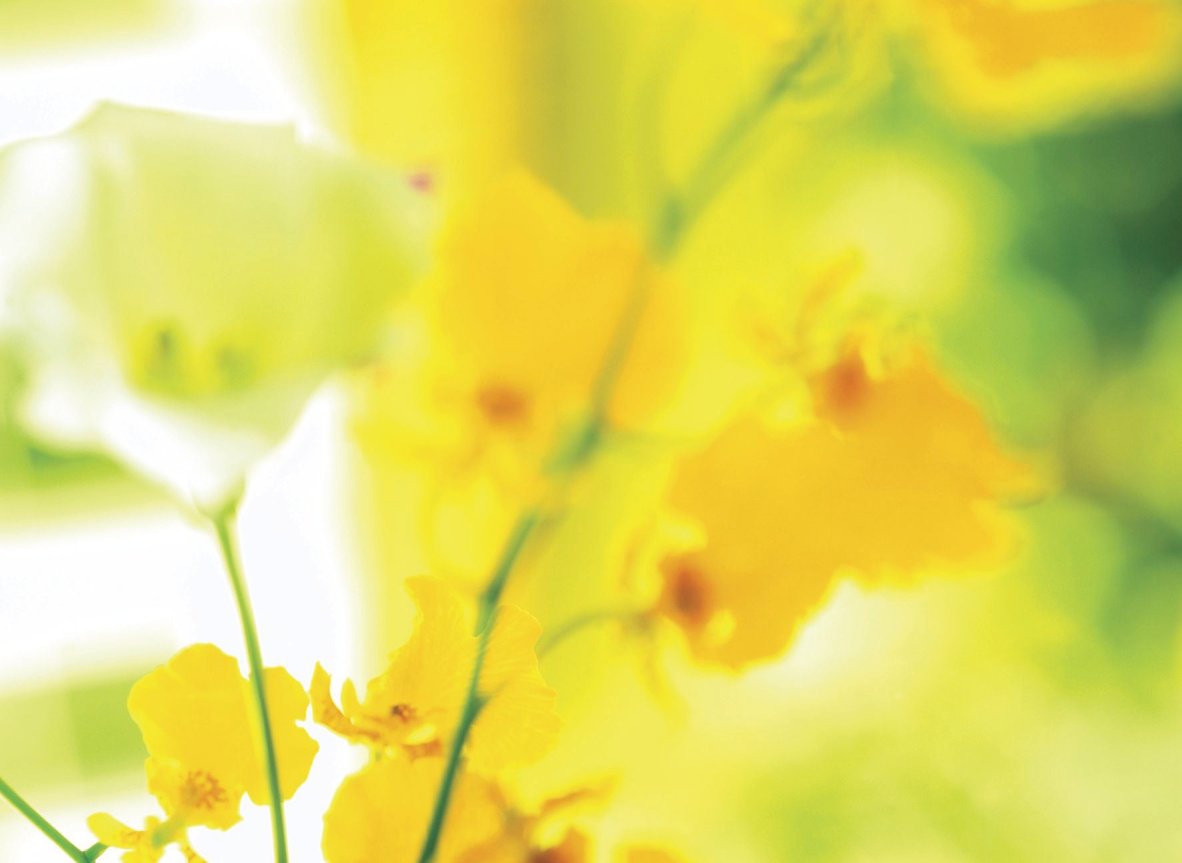 Interestingly, the European colonists brought dandelion seeds with them and planted them in their gardens many centuries ago.  They were used for food sources, medicinal properties and their roots were roasted and ground into coffee. 
Dandelion tea
is used as a blood purifier and is a great tonic to use to cleanse your system in the spring time.  It contains a variety of different minerals including iron, calcium, and magnesium to name a few, as well as various different vitamins such as A, B and D.  Much of this knowledge has long since been forgotten. 
With the advent of extensive advertising and chemical companies seeking massive profits, the entire image of dandelions has become that of disdain by most of society.  It is truly unfortunate and saddening because what the dandelion can do for man's body, it also does for the earth.  I'm certain that their proliferation is directly related to the amount of toxins in the soil.  The more we fight them, the greater their need to do their job.  Not only are they aerating the soil, but they are also providing much needed nutrients.  That's why you'll always see them popping up their yellow faces in my gardens.
We need to look at generally accepted beliefs with new perspectives and not assume that just because we've been led to believe certain things (mainly by corporations seeking profits) or because we've always been doing something in a particular way, that it's the right way.  Our current mode of thinking is not what will change the current weather patterns or stop the degradation of this planet or improve our health, it is looking at our environment with new eyes and the wonder and open mindedness of a child.  Haven't you ever wondered why young children think dandelions are beautiful and bring them to you to be placed in a vase?  Children see the beauty that is all around them before they are indoctrinated into a certain set of belief patterns based on society's norms at any given time.  Our attitudes and beliefs are learned behaviors largely driven by what is seen in advertising and projected as acceptable at that moment.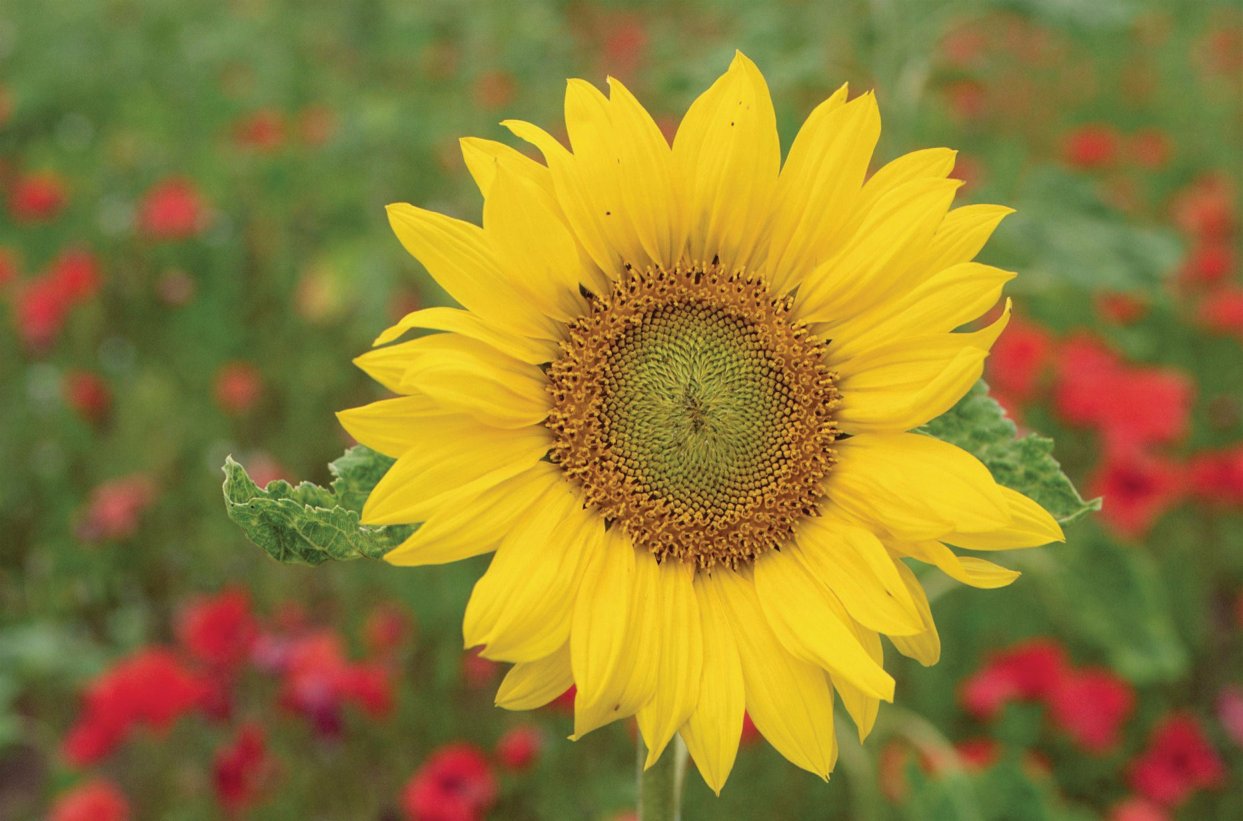 Dewdrops and the morning sun,
Weave your garments fair and bright,
And we welcome you to-day
As the children of the light.
Children of the earth and sun.
We are slow to understand
All the richness of the gifts
Flowing from our Father's hand.
Welcome, early visitants,
With your sun-crowned golden hair
With your message to our hearts
Of our Father's loving care.
(Excerpt from Dandelions by Frances Ellen Watkins 1825-1911)
In Native American traditions, the earth is considered to be our 'mother' because she is a living being and provides for us in all ways.  Isn't it time we stop the war against this planet and start making peace with all life, including the insect kingdom and seemingly unwanted flowers?  Peace starts right in your own backyard.  Though May 11th (Sierra Club's Dandelion Day) has already passed, why not join the growing number of people in honoring all that grows naturally on your property?  You'll be glad you did.
Blessings of Sunshine!
2011 Copyright Awen Environments.
Source:
Green, Emily, Concern Grows in Weed War, What Price Freedom from Dandelions? The EPA is Rethinking a Long-used Herbicide's Cancer Risk to Humans, LA Times, 2002.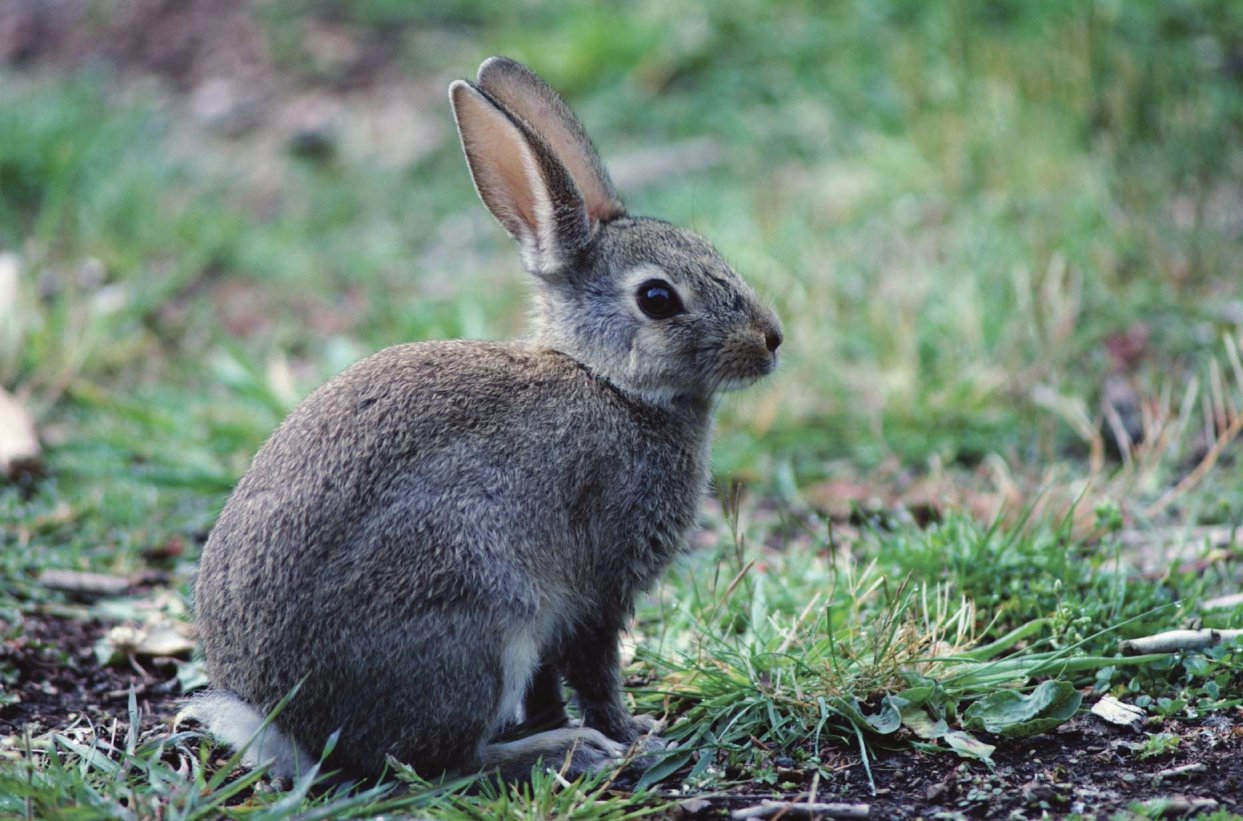 So much of what I learned about Nature, the plant kingdom, and alternative therapies, I learned because of another animal companion, my rabbit Flower.  Easter is almost here and it's a time when I remember our special bunny who was born on Easter Day.  We got her from a local farm when my son was just a toddler, along with another bunny we named Jewel. 
We had gotten both rabbits several weeks after Easter and I remember thinking how unusual it was that the farmer made a point of telling me when they were born.  As it turned out, Flower's life was an unusual one, as she eventually did come back from near death and she touched everyone in her journey of living.  This bunny taught me about the power of plants to heal and to never to give up even when it seems like the situation is hopeless. 
Because our bunnies had been raised on a farm (some for food), they were not as domesticated as those you would find in a petstore and they enjoyed their freedom.  Flower and Jewel used to live in our screened in gazebo which became more like a bunny condo filled with hay.  Since we didn't have an appropriate barn at the time, this seemed like the best alternative, however, after many weeks of happiness inside this spacious home, they managed to chew a hole in the screen and escape.  We found them shortly thereafter, but I will never forget the blood curdling scream let out by Flower when I placed her back in her enclosure.  She was extremely unhappy and she didn't hesitate to tell me so.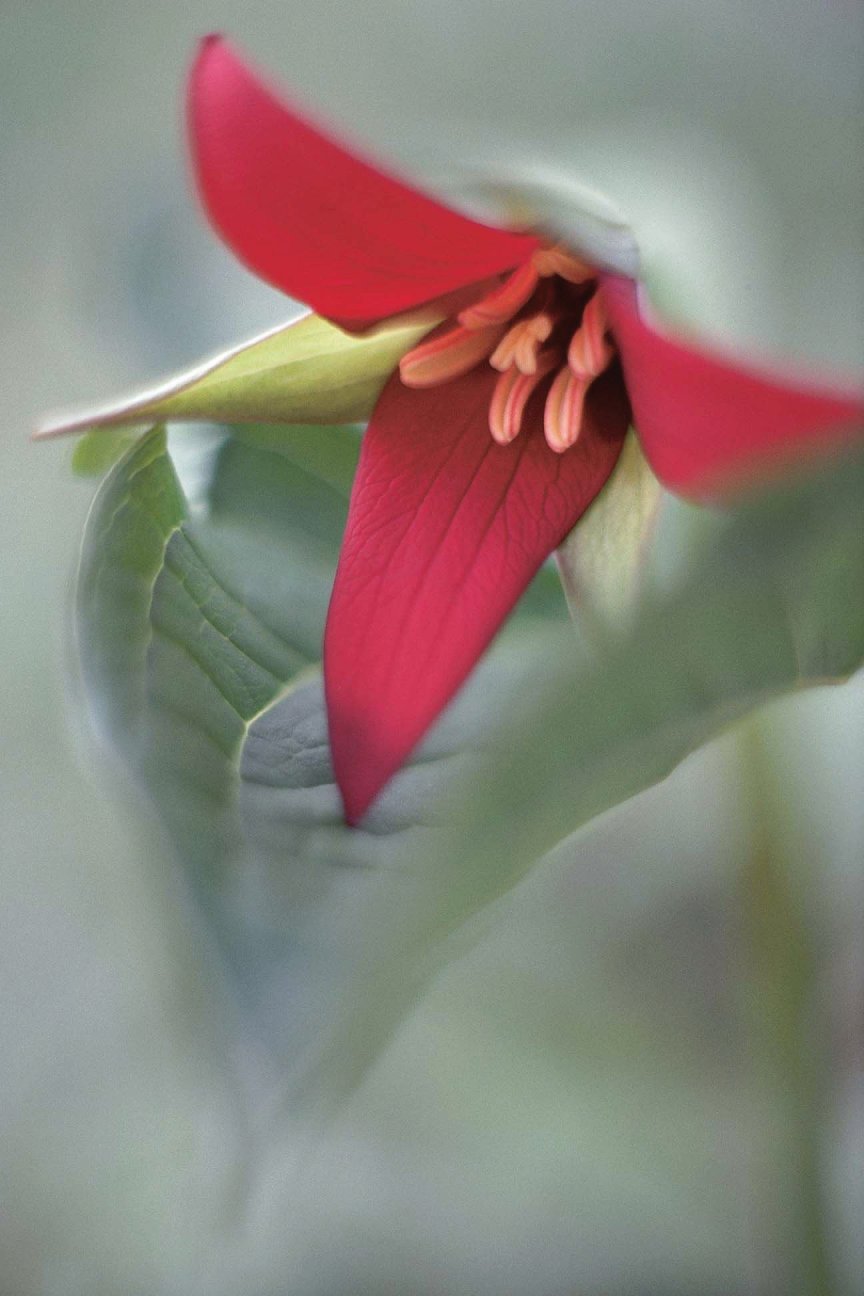 Eventually both rabbits escaped again and we only saw glimpses of them around the yard.    Rather than constantly chasing after them, I decided to let them roam freely in the garden, but I knew I was taking a chance.  Eventually they both disappeared, but I felt intuitively this was what they both wanted-- their freedom.   They had made their choice and I felt strongly about that.  They seemed to be around because many of my flowers and other medicinal plants had been eaten, but we never managed to get a glimpse of either of them.  Unfortunately, we never saw Jewel again, but after many weeks, Flower reappeared. 
One day my son was playing outside when suddenly he found Flower lying injured underneath some hedges.  Initially I thought she had been hit by a car and gave her some homeopathics for injury and trauma.  But, despite my constant attention and trying various remedies, she simply was not getting better, so I took her to a vet.  The vet noticed that Flower had been bitten by some animal, probably a cat, but the injury had occured some time ago and had healed somewhat.  She felt her weakness was probably due to pasteurella, a bacterial infection transmitted from the saliva of cats which is usually fatal.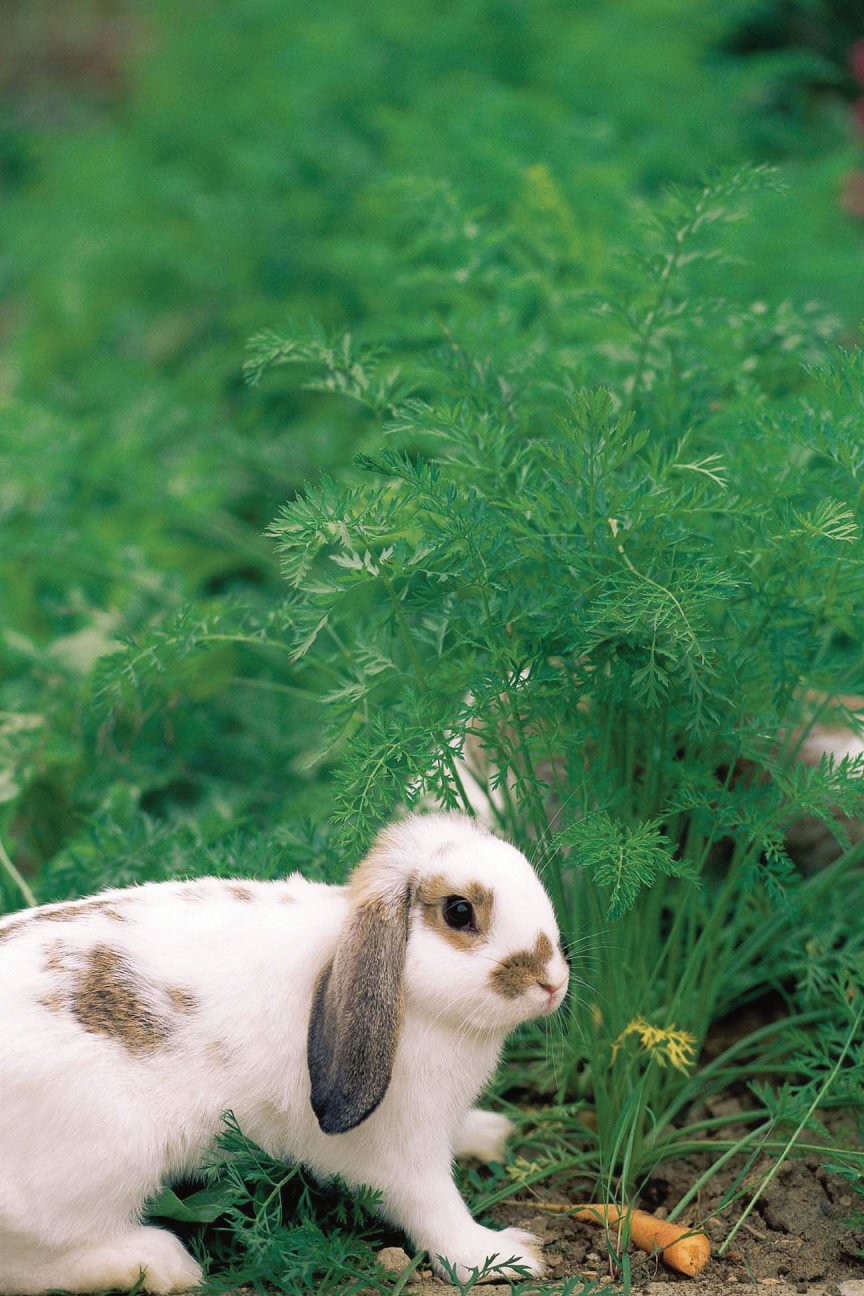 The vet didn't think she'd live.  As if this wasn't enough, upon closer examination a vet tech found fly larvae living under the skin  where the wound had closed over.  The fact that Flower was even alive, was a miracle.  Despite her severe condition, I wanted to give her a chance, so the vet did surgery on her and I left with antibiotics and a glimmer of hope she would recover.   I thought if she had made it this far, didn't she deserve another chance?  I truly believed she wanted to live and had found us for a reason.
As I began doing everything possible to help Flower regain some of her strength, over the following weeks I realized that what had saved her had most certainly been the many medicinal plants in my gardens such as red clover, echinachea, dandelion and violet to name a few.  Because I allowed native and other medicinal plants to grow freely, there was much available.  I knew that she would never have survived, had she not had access to all these plants because they helped eliminate the toxins from her body and boosted her immune system.  So, in addition to the rabbit food I had to syringe her with daily, I began giving her all the raw medicinal plants that she would eat. 
Just when I thought Flower was getting over the biggest hurdles and regaining her strength, she developed a huge tumerous growth on her nose which I suspected might be cancerous.  Interestingly, the previous owners of the house had also died of cancer.  I'm sure it was in the land and the underlying energy patterns of
geopathic stress
that had existed there.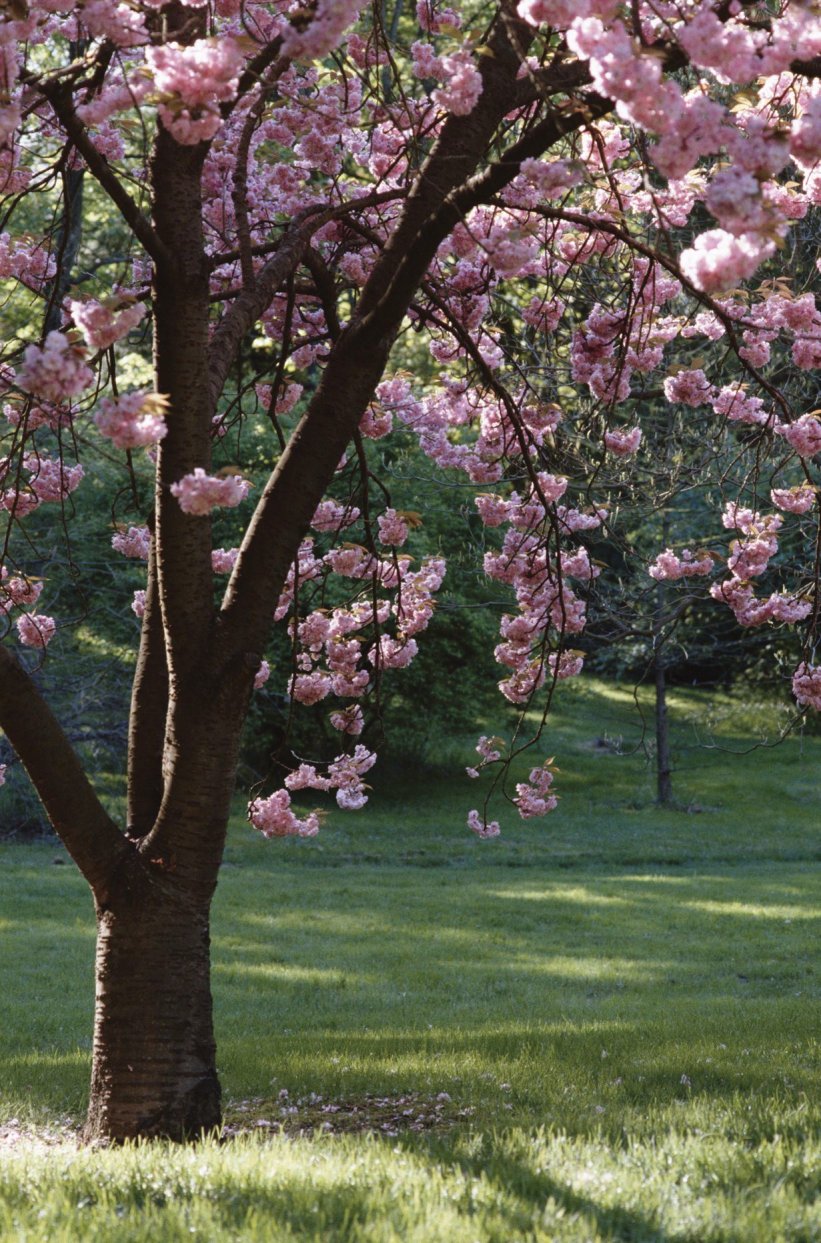 This time the vet was adamant that I either put Flower down or have a biopsy done on her growth.  I chose to do neither.  I didn't want to put her through more stress after all she'd experienced and I also didn't want to put her down.  She had overcome all odds and I felt she might be able to do it again, so I took her home and began doing research on medicinal plants and alternative treatments for cancer.  I learned that the violet which is commonly found in people's lawns and backyards, is one of various medicinal plants that have been shown to help overcome cancer. 
I also learned about an old Ojibwa tribal recipe called
Essiac Tea
which consists of slippery elm, burdock root, sheep sorrel and turkey rhubarb root and I began syringing her with this tea slightly sweetened with honey.  Interestingly I noticed the burdock and sheep sorrel was already growing on our property. To my amazement, Flower eventually recovered  and the growth disappeared.  The only sign of her illness became the permanent tilt to her neck which caused her to remain handicapped, but she was happy and healthy otherwise.
Flower demonstrated an incredible will to live and overcame all odds given her by veterinarians.  The best she was expected to live if she survived the pasteurella infection was 2 years and she lived to be 4.  She might still be alive today, if we hadn't moved to another house where she became one of many victims of a cruel and abusive neighbor.  Flower's death could have been prevented, but in looking back, I think she chose her time.  The sequence of events and the circumstances surrounding her disappearance were all too unusual.  Because of her handicap, she had never strayed far when she was allowed loose in the gardens, however, one day she disappeared and never came back.    We suspected our neighbor, but could never prove it.  It wasn't until the following year when two of our cats were seriously injured and we eventually found our beloved cat Guinnevere dead of a bebe gunshot wound behind our neighbor's home, that we knew who was responsible and that it was time to move.  Although too late for several of our animal companions, we eventually found a new home with wonderful new neighbors.  
Had we moved sooner, Flower would probably have lived a full life, but I know that while she was alive, she enjoyed her freedom and was happy.  During that time she inspired us all and  led me on a path of greater knowledge of the power of plant medicine and the power of an animal's will to live.  Flower also touched many people's lives along the way who in some manner contributed to her recovery including many veterinarians and friends who offered advice and/or services which included acupuncture,  lomi lomi and chiropractic treatments to help her regain her mobility and strength.  Everyone in my family was awed by Flower's tremendous will to live including my brother who helped contribute to her vet bills.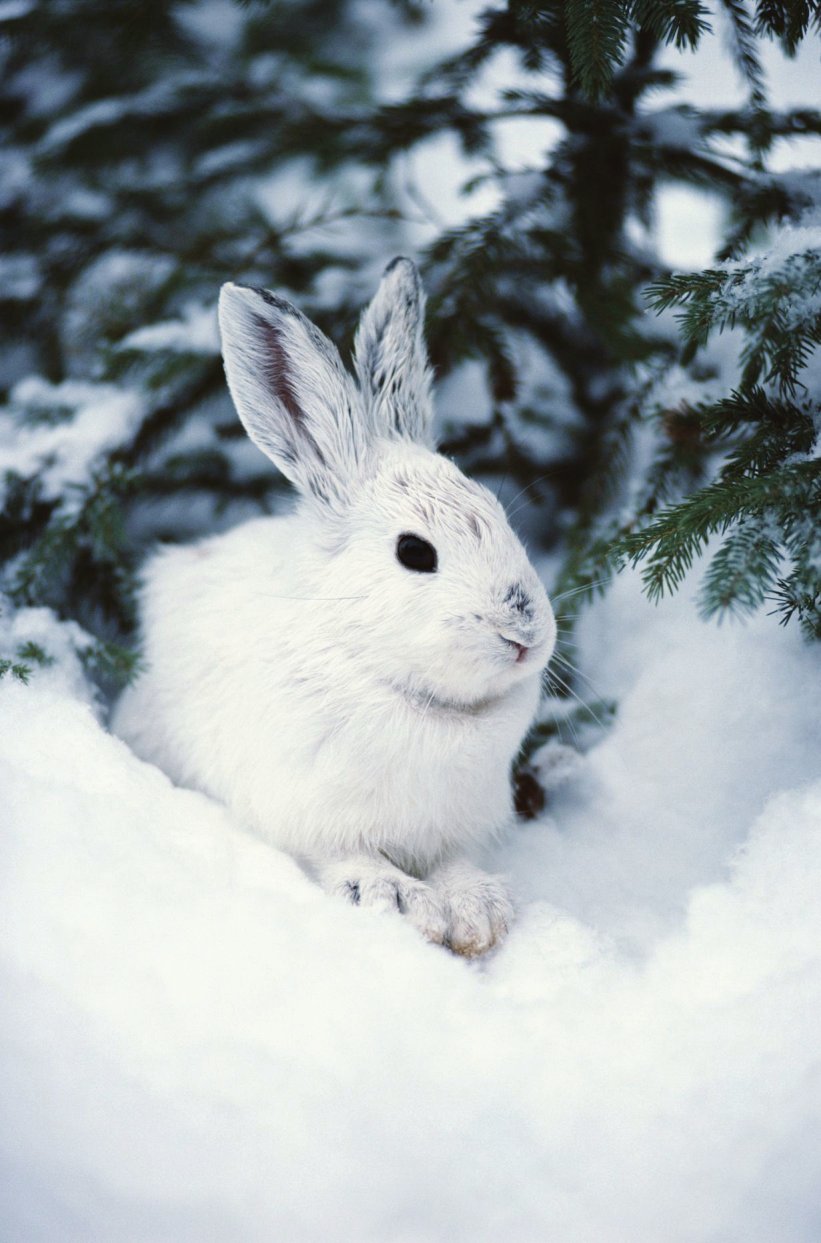 In memory of Flower, our miraculous bunny born on Easter, March 27, 2005, adopted  April 11, 2005 and died May 11, 2009.  May she inspire all of us to overcome all odds and seemingly insurmountable obstacles that we may be faced with both presently and in the coming years.
Easter Blessings!
Copyright 2011 Awen Environments.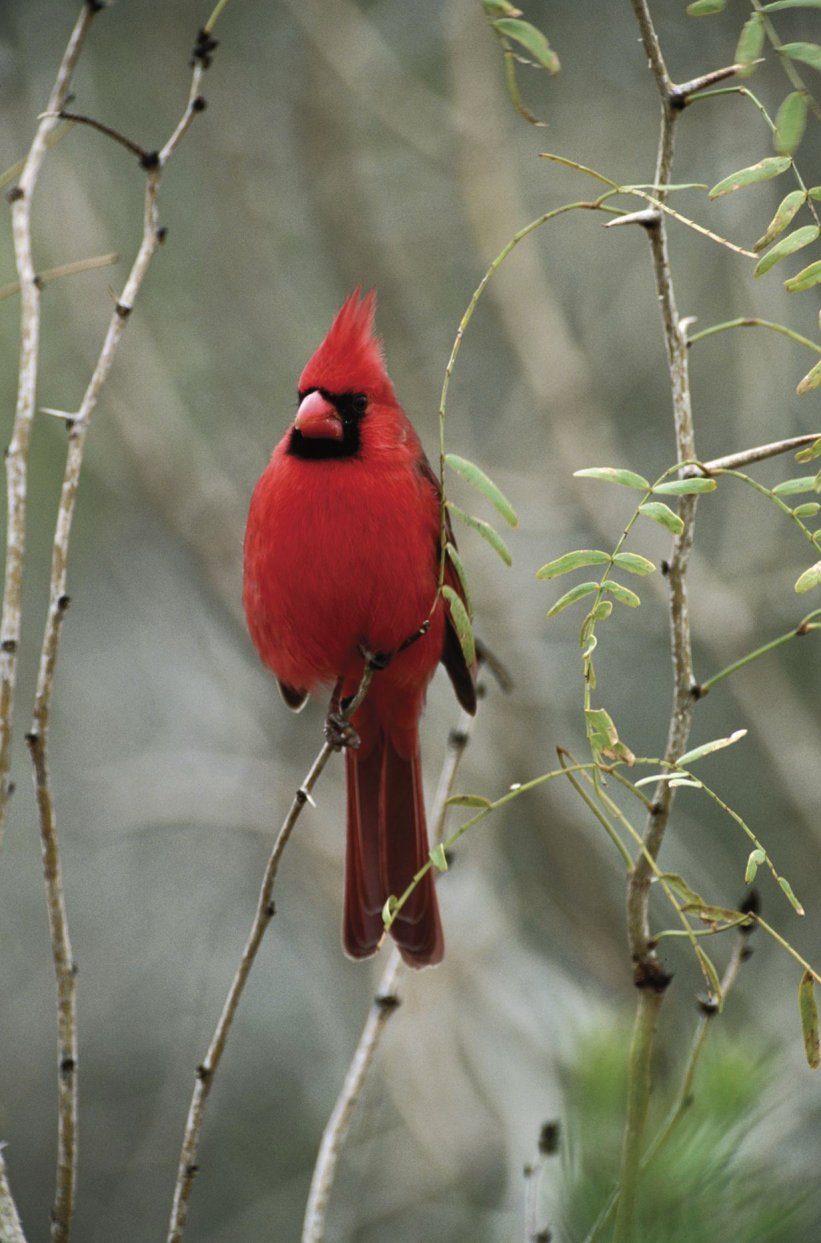 I feel I need to mention all the activity that's been going for years regarding 'non-native' species of plants, animals and birds.  It's really starting to concern me because I'd like to know where it will all end.  I keep reading about the poisoning of songbirds, plants, and fish in the US  just because they happen to be from somewhere else and have adapted well to the environment, as well as pose an economic threat to factory farming.   These  foreigners  are considered by many  to be pests and are systemically being culled. 
Recently residents in a town in NY state  found dozens of European starlings that were poisoned as part of a common practice by the USDA to kill these unwanted birds with pesticide laced grain.  Whereas the death of these birds on a farm ordinarily would go unnoticed, these birds happened to fall from the sky and were found by neighboring properties.  There have been many other incidents reported of the culling of non-native birds on a continuous basis and the numbers are staggering.   A recent article in the
Christian Science Monitor
  discusses these actions which began with a little known program in the 1960's called
Bye Bye Blackbird
.   Since these songbirds are not protected by environmental laws-- essentially they are considered garbage and these agencies believe they have the right to do whatever they want to eliminate them when they pose a threat to factory farming.  One of the many problems I see here is that you can't poison one species without it having a ripple effect into the environment, not to mention killing other animals and songbirds in the process.
Years ago I vividly recall a former neighbor  who shot grackles from his bird feeder because they were not the songbirds that he wanted eating his birdseed.  One day while passing his house, I saw one of these birds dying an agonizing death.  As I moved to help this bird, the man ordered me to stay away.  I was shocked.  These are beautiful, irridescent North American birds that happen to be very gregarious and communicative.  So, where's the difference between shooting these birds which are native and poisoning the starlings on a larger scale which happen to be non-native?  There is none.  A life is a life and all creatures deserve to be here whether we want them to be or not.  Grackles and house sparrows are both considered to be pests  in this country and are often eliminated.  Yet, I've seen the sparrows clean up the messes that we leave behind in cities and parking lots.  They have successfully adapted to their environment and learned how to survive.  They are considered nuisance birds, however, they also provide food for predators, as well as beautiful songs when other song birds have not yet returned from their annual migrations. The sound vibrations emitted during bird song have actually been shown to create frequencies/vibrations which contribute to plant growth.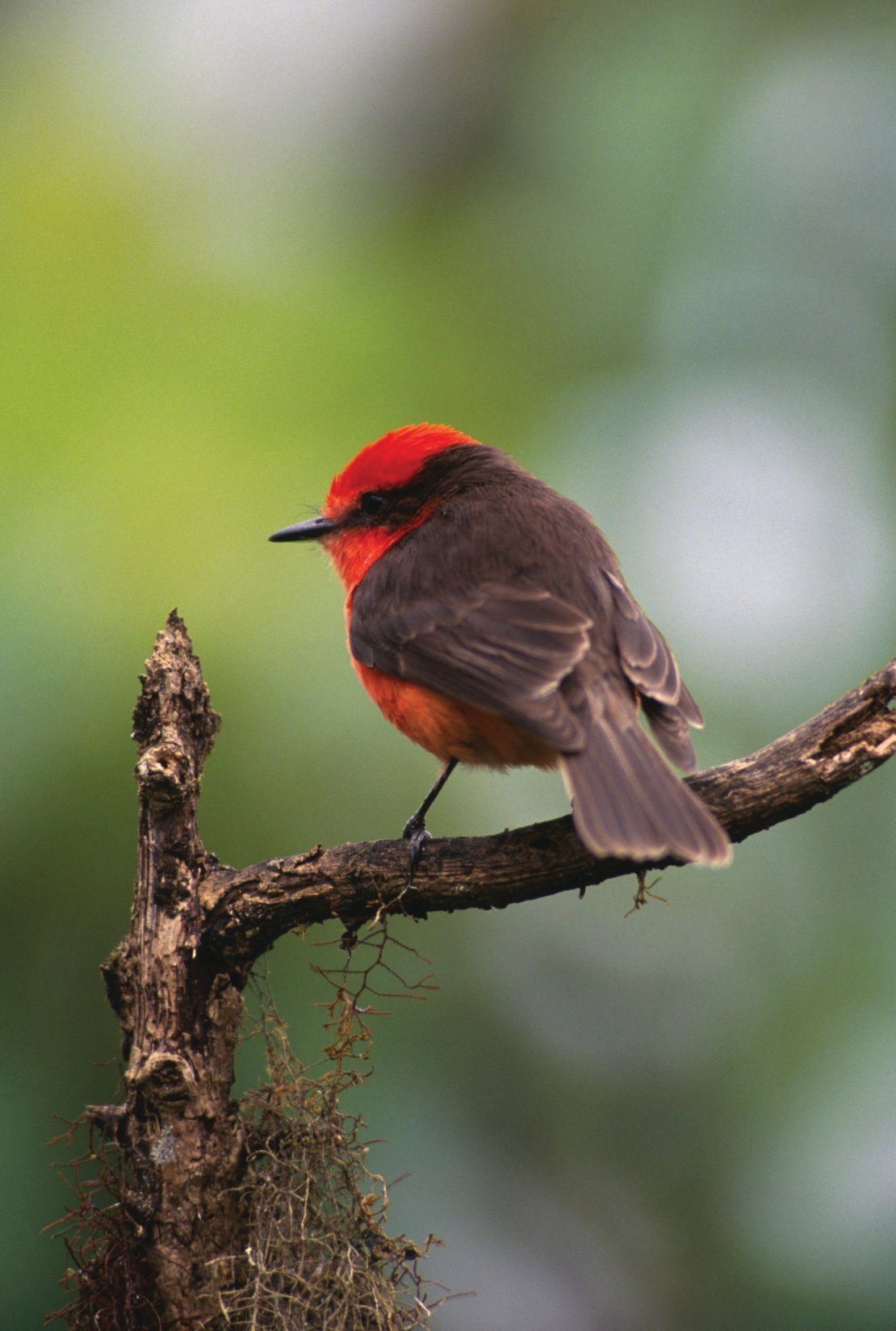 There is a subtle war going on in this country between those who enjoy and value exotic plants and those who believe all exotic plants should be eradicated and only native plants should be allowed to exist.  The argument is that non-native varieties quickly take over habitat and crowd out food supplies or territories for native plants.  There is value to both sides of this argument, but the answers lie somewhere inbetween.  Plants follow people and people move around and make messes.  Saying that non-native plant and animal species should not be allowed in this country,  is  like saying that  only Native Americans  should be allowed to live in the United States and that any other races should go back to their countries of origin.  Although there is no doubt the Native Americans were more in tune with the environment, we now have a diverse blend of all races and cultures in this country which is what makes it so unique.   Shouldn't we allow the same from plants, animals and birds?   
People are never going to stop wanting exotic plant species for their beauty and aroma.  Aside from their asthetic values, they also have medicinal properties which have long been known by the inhabitants of their countries of origin, such as in China where plant medicine is very prevalent.  Many plants which originated in China and that have now naturalized in the US, have long been known for their medicinal healing abilities.  It seems to me that if they are naturalizing in this country, it's because there's a reason.
In Timothy Lee Scott's recent book
Invasive Plant Medicine: The Ecological Benefits and Healing Abilities of Invasives
, he demonstrates  via extensive research that so-called 'invasive' plants have a greater purpose that is little known.  They are cleaning up the messes that humans make.  When I first read this book, I was thrilled because it validated ideas that I had been developing over years of observation  working with my own gardens.  Finally someone had published something substantiating what I felt and believed to be true and true herbalists know-- that all plants have healing value and it is up to us to recognize and work with those properties. 
There are no weeds.
  There are simply plants which you didn't cultivate and don't recognize to be valuable.  But they have a purpose and they know what they're doing.  Nature always does.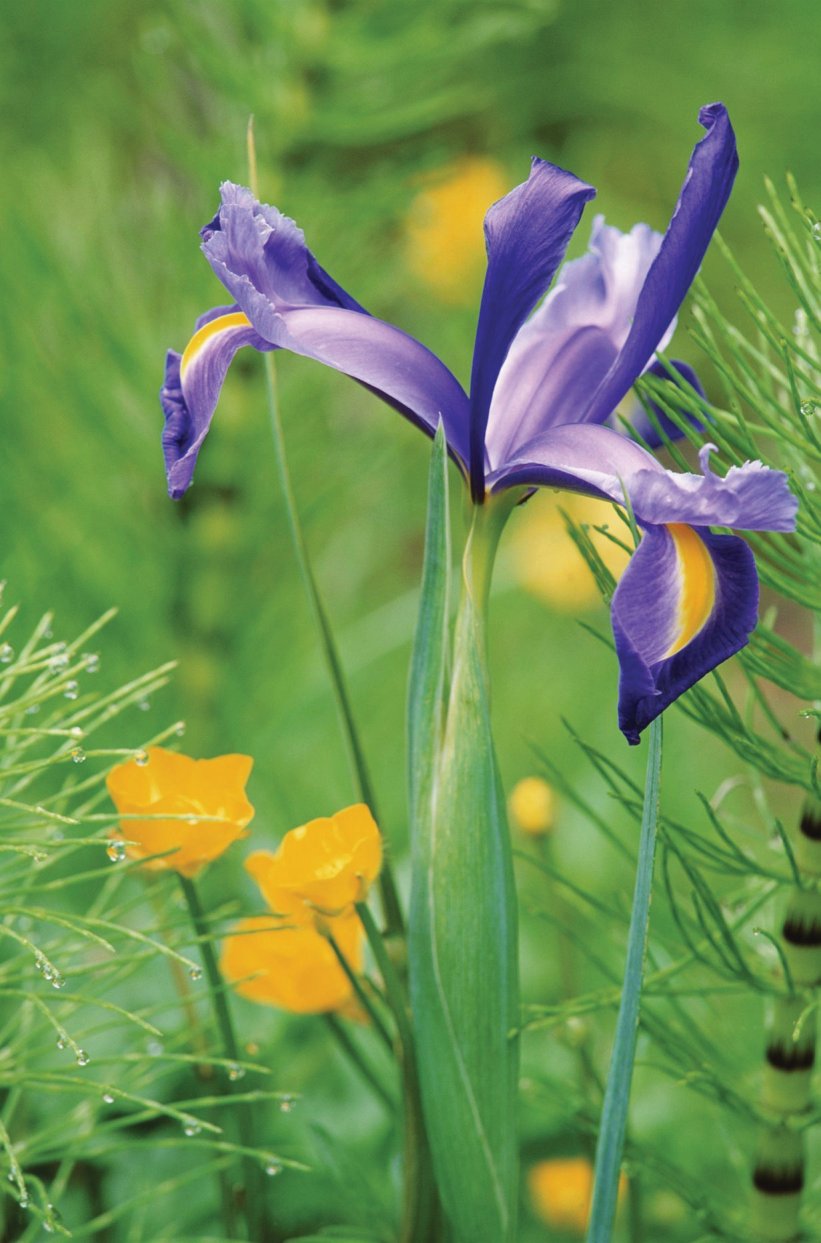 Why is it always that humans believe that they are superior to all other life forms and that they alone know what's best and what's the 'right' way to do things?  We strategically eliminate all that is not understood.  Our 'superior' knowledge is what's gotten us into the mess we're in with all of our fresh water sources polluted, fish and seafood so filled with toxins that you are given a warning prior to eating them, our land imbedded with pesticides and other toxins, our air polluted and our civilization ridden with a multitude of diseases.  Are we so superior and do we really know what we're doing?  Does the poisoning of masses of songbirds justify profits for factory farmers and other corporations?  Despite the fact that there is increasing environmental awareness going on, as a society we continue to make judgments as to what we deem worthy, just as we did with races other than our own, not so very long ago.
Recently I attended a workshop on composting held by an organic farmer and a large majority of the discussion was on this relentless pursuit of eradicating weeds.  While he didn't use pesticides and I know his intentions were good, it was obvious he also wasn't all that intune with Nature based on the discussion that ensued.  Even within the organic movement, there is still not a complete understanding of the role that Nature plays on Earth.  There are whole conferences devoted to discussing the best way to eliminate these nasty little plants.  Well, guess what?  They know what they're doing and no matter how much we pull them, burn them or spray them with chemicals, somehow or some way they will continue to do their job because that's exactly what they're supposed to do.  Their job is to heal the Earth and us, by absorbing toxins and also supplying nutrients to the soil which is depleted, as well as to feed and provide us with medicine.  If they become abundant, it's because that's what they need to do to heal this planet and the conditions are perfect for them to do so.  And when their job is done, they often leave as I've seen many do, paving the way for other plants to come.
I experienced a perfect validation of my beliefs one summer while picking strawberries with my son at a local organic farm, when we were directed to the area where the best berries were to be found.  This just happened to also be an area which they had been unable to weed.  Now isn't that a surprise?  As I mentioned in a previous post, we need to rethink how we do things and it's not what we've always done that's going to help us turn things around on this planet.  The healing value of plants is ancient knowledge and these medicinal gifts come from all over the world.  Many of them are sitting right in your own backyard.  We just need to recognize and remember them.  As someone once said,  "Weeds are flowers too-- if you get to know them."  And just maybe, those non-native birds that have become such a nuisance to many, are eating all the garbage that's been dumped into the environment so that the other creatures have a chance to survive.  What is certain, is that we have yet to determine the full role non-native species play in restoring balance.  However much we want to deny it, Nature does work in unison and there are many ways to be a messenger.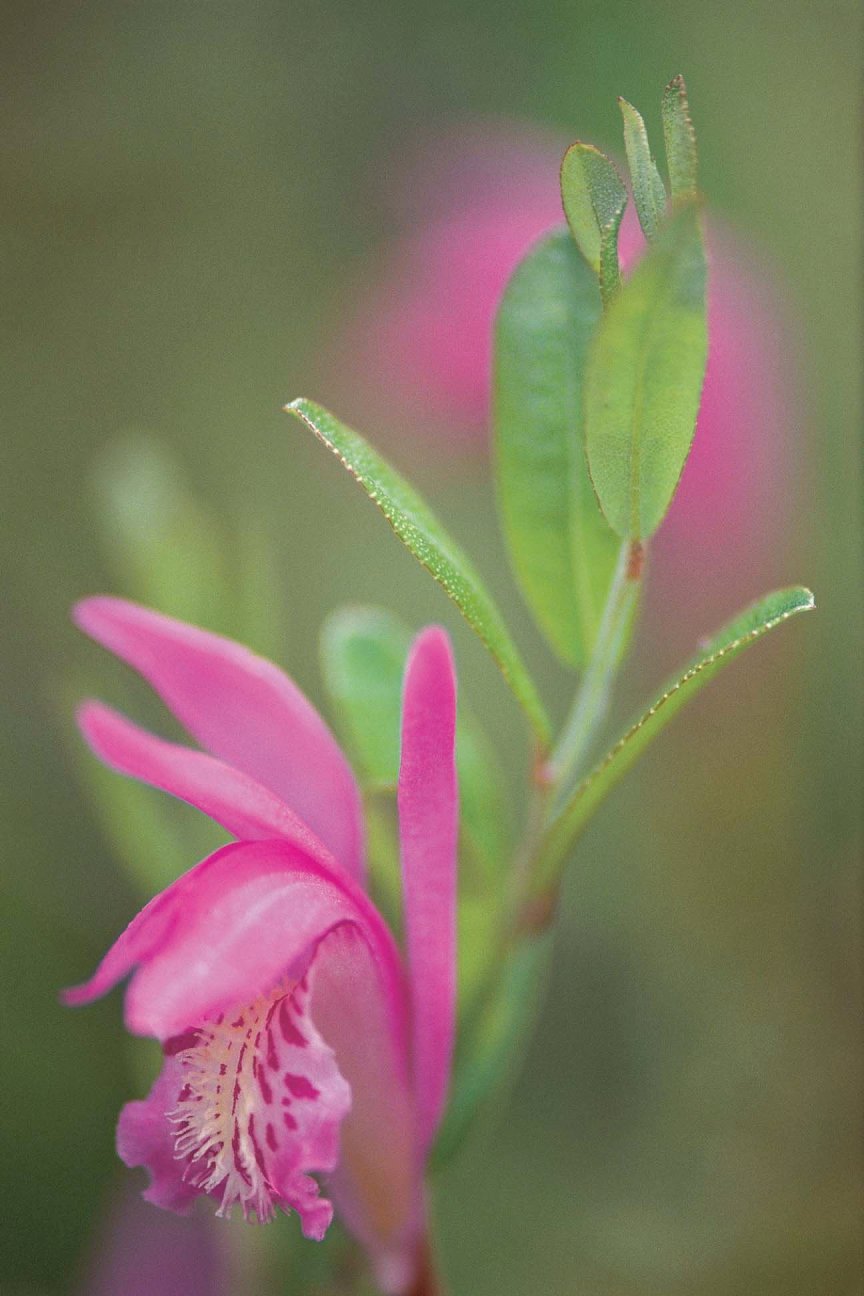 Most people are unaware that many of the weeds that we find in our gardens and lawns in the US, are plants that either came over with the first European settlers and naturalized on the land or they are native wildflowers that would ordinarily create a meadow or other habitat.  Many of the naturalized flowers were favored by the settlers because of their healing gifts and abilities--  a knowledge which has long since been forgotten.  The dandelion which is mercilessly persecuted today is one perfect example.  These flowers were originally planted in gardens because of their many virtues.  Not only do they have medicinal and food value, but they also hold our lawns together, providing aeration for the soil, as well as pollen for bees and other insects. 
Plaintain is another valuable plant.  This medicinal plant which is often found in lawns, is a wound herb and can be used for bee and other insect stings, something my father knew as a child while growing up in the Ukraine.  One summer I was constantly searching for plantain in my yard in order to create a poultice for my son's bee and wasp stings.  It got so that my son was eventually able to identify this plant by himself at the age of four. Many of these so-called weeds which are eradicated include asters and goldenrod, which are actually late blooming flowers that supply the last nectar for bees before the frost.  It's no wonder that honey bees are dying out with the myriad of obstacles that they are faced with on a constant basis.  We don't even leave them enough natural food sources, let alone the other problems we've created for them.
We need to start realizing that Nature knows exactly what she's doing and start letting her do her job.  We need to rethink how we do things and start being more gentle with this planet.  Corporations whose only motive is profit, have led us to believe that factory farming and genetically altered food is what is needed for our growing population and that it's 'natural' to have a perfectly manicured lawn  and gardens free from weeds and insects, as well as it's  justified poisoning songbirds for the sake of profit.  These corporations need to sell their products-- don't they?  It doesn't matter to them if in the process, it contaminates our groundwater, our soil, our children and pets, or the air that we breath. The war on insects and non-native plant and animal species is, after all, a very lucrative business for a wide range of organizations.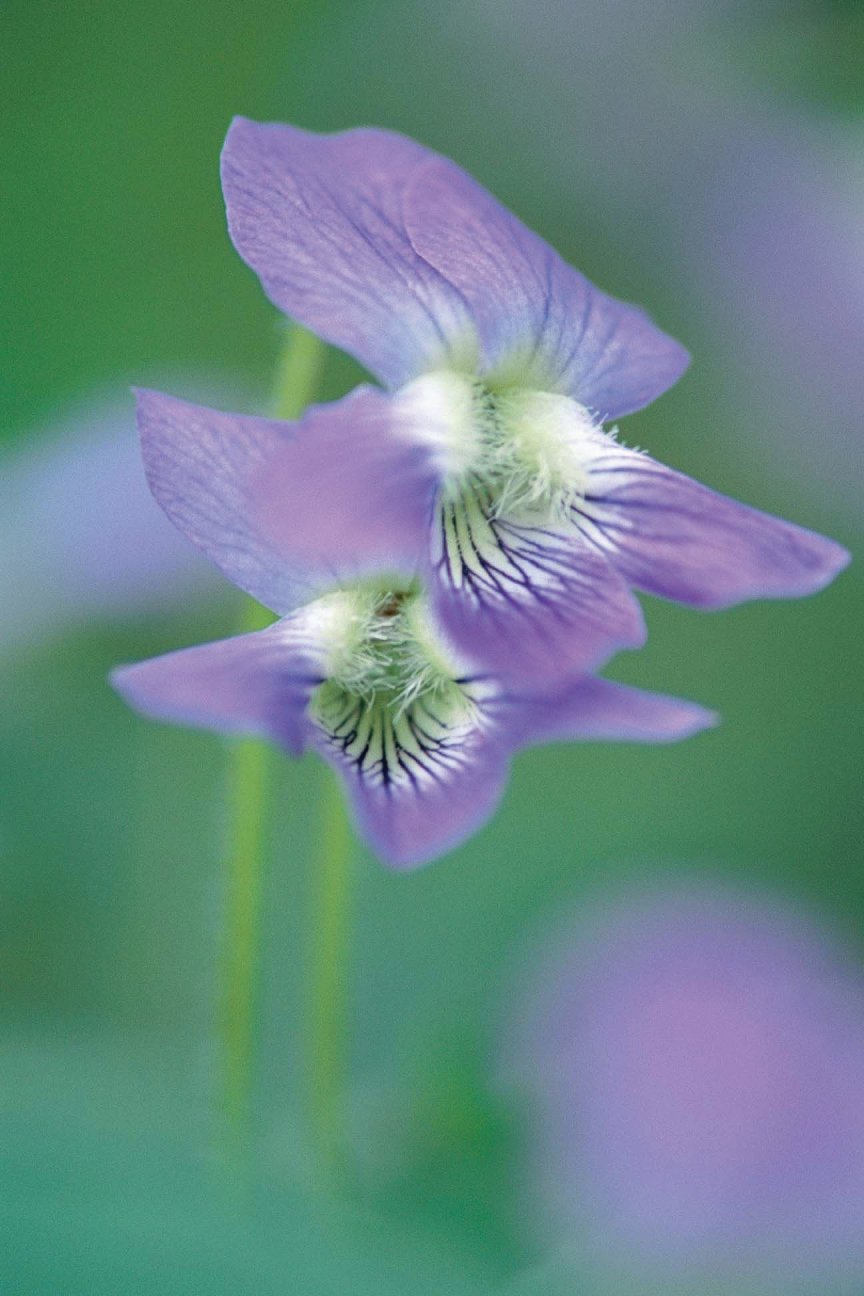 Perhaps we could start treating the Earth more kindly by really paying attention to what's going on around us.  Observation and being open to all possibilities  is the key.  You'd be amazed what you can learn by just watching and listening to your environment.  Nature will always tell you the truth.  Can we really afford to continue these practices and/or look away and pretend they don't matter?  Whether it's the war on birds, or the war on insects and plants-- ultimately it's a war against ourselves because we are part of All That Is.  The Earth has been around for eons and will continue to be.  We are but a tiny spec of existence upon this powerful planet.  It's time we start treating her accordingly before it's too late--  for Us.
Blessings of Awareness!
Copyright 2011 Awen Environments
/