Shopping Cart
Your Cart is Empty
There was an error with PayPal
Click here to try again
Thank you for your business!
You should be receiving an order confirmation from Paypal shortly.
Exit Shopping Cart
inspirational living arts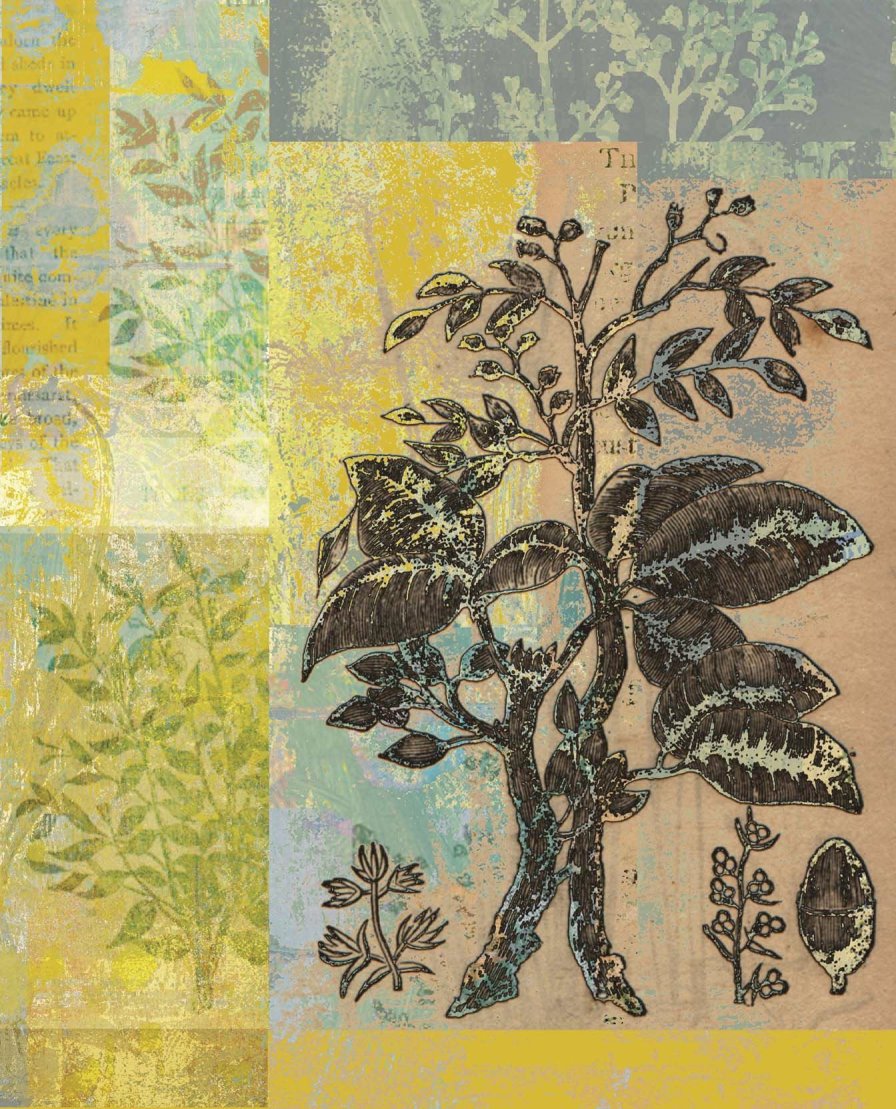 Every spring I see the common yellow signs posted on people's lawns for the beginning of the attack on insects that our society wages.  Unknowingly, well meaning people are perpetuating cycles in so many ways that only continue to harm this planet, as well as themselves and their pets. 
There are so many alternatives to chemicals that are commonly used on lawns and on pets.  While there's no doubt that fleas and other parasites are annoying and harmful, there are many insects which are vital and beneficial to a balanced landscape.  You cannot harm one without affecting the other so you must address the underlying issues.  The only way you can do that is by understanding why your pets or your landscape are susceptible to parasites and disease.
Our battle with fleas is a perpetual cycle of using chemicals which create long term problems for our pets and long term dependency on products that never really resolve the problem, in addition to being costly in terms of pet care.  I had been going through this with my rescued cats for many years until I learned about a wonderful product called 
CedarCide
  made from cedar trees which actually eliminates flea problems in your home and on your pets and is harmless to your animals, your furnishings and you.  Rather than using spot treatments which are absorbed into the skin and create a build up of toxins in your pets' internal organs, cedar spray is a natural treatment which does not have any known residual effects.  The healing, purification and protective qualities of the cedar tree have long been known to Siberian and other ancient cultures around the world.   
Another product which I have used with success is human grade 
diatomaceous earth
 which is a powder made from once living tiny sea creatures.  This powder contains silica which is beneficial for creating healthy skin and fur, and it helps rid the intestines of unwanted parasites.  It can also be used by humans for a variety of health problems and to support the well being of the skin and other organs.  While this powder can be sprinkled on pets and carpets, I prefer to give it internally and use the cedar spray for topical treatments. Interestingly I've noticed alot of horsetail plants growing in my gardens which are a natural source of silica and are apparently needed by my landscape to restore balance.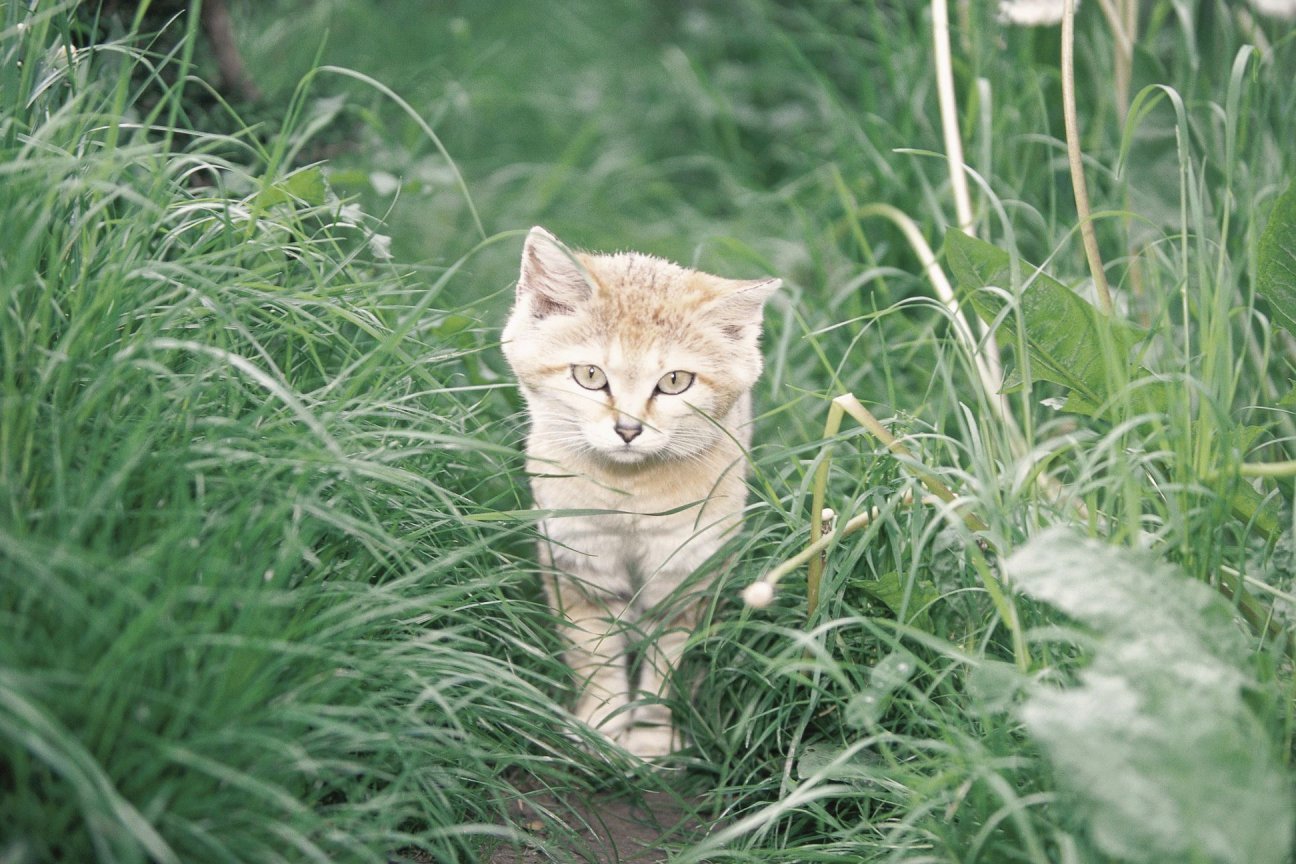 Addressing problems such as fleas and parasites with your pets is not just about fighting pests, but also about focusing on the wellness of your land and your use of chemicals and other toxins.  Parasites are drawn to unwell areas of imbalance.  Animals that become stressed due to poor unnatural diets and exposure to land that is sick will be more prone to parasites whether they are fleas or internal worms which eventually lead to degenerative diseases. 
Planting garlic, chives, tansy, mints and other medicinal plants in your gardens and in various places around your property is a great way of cleansing and protecting your land from parasites.  A word of caution when planting mints, however, because they can easily take over.  Distributing ashes from burnt herbs is another method of protecting your landscape.  Juliette Bairacli de Levy discusses this in her book  
Herbal Handbook for Farm and Stable
.  It has long been known that animals succumb to disease when the land they inhabit is unwell.  In ancient times, indigenous cultures would allow their animals to graze on a piece of land observing their health, before dermining whether to build their homes in a particular place.  They knew that if their animals became sick, they too would eventually succumb to disease themselves.
Homeopathy
can also be used to combat internal parasites and typically the symptoms your pet is displaying, aside from the parasites, are an indicator as to the type of remedy which can be used.  Some of these remedies include Sabadilla (a Mexican plant), Cina (a plant called wormseed or Artemesia which grows locally in WNY), Pulsatilla (wind flower) and Cuprum Oxydatum Nigrum to address a variety of different worms such as tapeworms, hookworms and roundworms.  While these remedies may take a bit longer to eradicate the parasites, they are not invasive to your pet and also address underlying issues that caused your animals susceptibility and compromised your pet's immune system in the first place.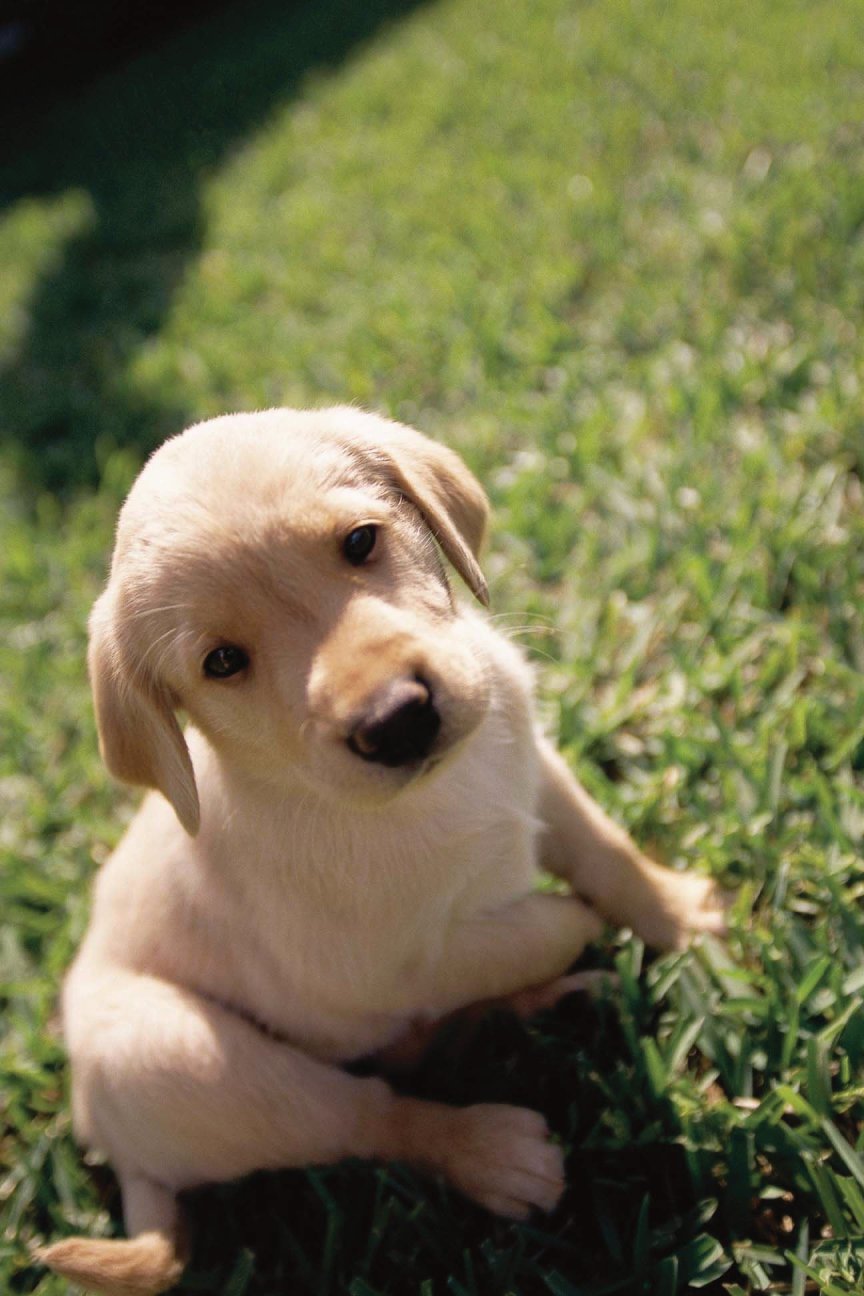 Having become more familiar with the network of people around this country who are currently rescueing and attempting to relocate the tremendous overpopulation of dogs and cats in shelters, it would be great if these caring individuals and organizations would become more familiar with alternative forms of pet care.  These products are not harmful to animals and are less expensive overall, as opposed to various traditional veterinary methods, and they allow the rescuer or pet owner to develop their own healing abilities for the long term benefits of these animals and the overall well being of everyone including this planet.
Blessings from the World of Nature!
Copyright 2012 Awen Environments/Clarissa Harison.
"The longest journey is the journey inward."  --Dag Hammarskjold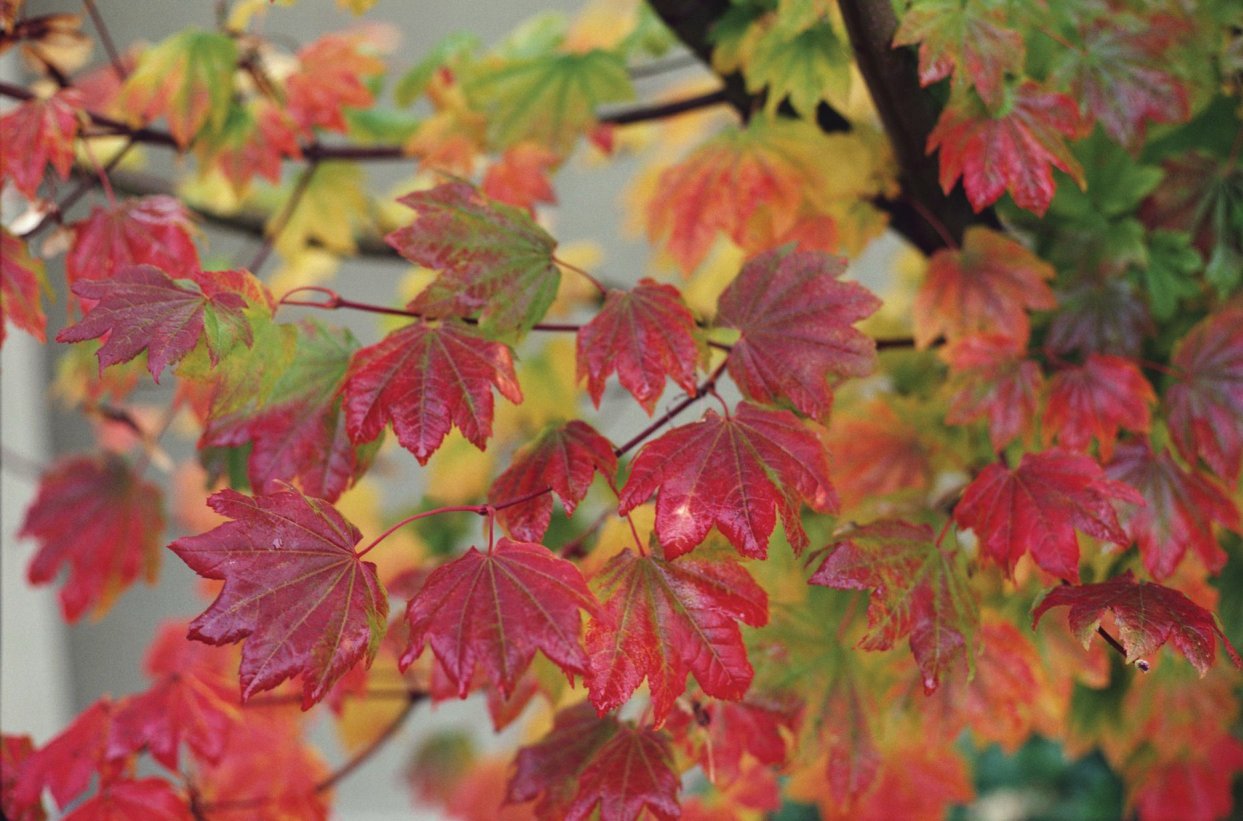 Those of us in the Northern Hemisphere are now experiencing the incredible beauty of Autumn and the time of balance between light and darkness during the Equinox.  Although I love all the seasons here in Western New York, Autumn is my favorite time of year. 
While some see this as a time of flowers dying and dread the inevitable winter that follows, I see it as a time of tremendous vibrancy and inspiration.  The trees are so rich with color, the air is crisp and it is time for the harvest of fresh apples, pumpkins and other nutritious foods.  The harvest is also a time to give thanks for all the blessings that are bestowed upon us each and every day, however small or insignificant they may seem.
Autumn always causes me to think of not only the beauty of trees, but also all that they do for us in the unseen realms.  As the Austrian environmentalist and visionary  
Viktor Schauberger
  once wrote "a society that destroys it's trees, ultimately destroys itself."  Autumn is usually when I see people cutting down their trees because they fear them falling and creating damage to their home or because they cannot be bothered with raking all the leaves.  This always saddens me.  If only they knew that these trees are absorbing much of the contamination from chemical pesticides in the soil, absorbing excessive water and transpiring it for drier periods, as well as purifying the air that we breathe of toxins.  They also help protect the land and provide windbreaks, as well as habitat for animals and birds.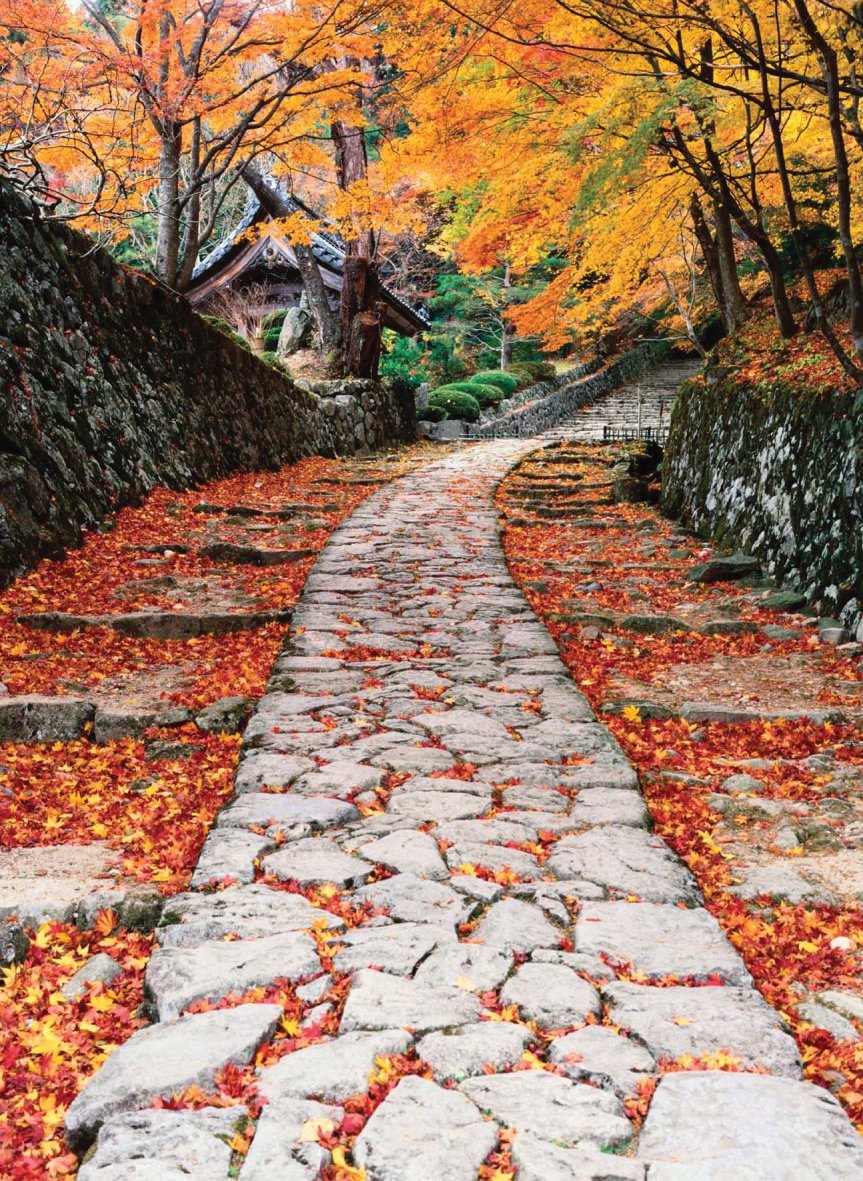 Many of you know that I have a passion for trees and several years ago I felt it necessary to be their messenger after we'd experienced a tremendous premature storm in this area which devastated many of them.  While the natural disasters continue around the world, I feel it's extremely important not only to respect and understand the value of our trees, but also spend time planting many more and improving our relationship with them. 
The trees are the lungs of the Earth and their leaves hold the imprints and DNA of the trees they originated from. Trees help maintain the Earth grids (channels or meridians of energy) holding the memory of the water and information that flows through them.  When they are lost, the land becomes unbalanced and stress is placed on the remaining landscape.  Some people don't seem to realize that if they are already experiencing health problems and/or imbalances on their property, eliminating their trees will exacerbate the situation (unless of course the trees are, in fact, diseased and dangerous).
Those leaves which many dread raking and children love playing in, are also Nature's blankets for the winter which provide nourishment for the surrounding soil and winter homes for the tiny creatures which are so necessary for a balanced ecosystem.  Shredding, rather than raking Autumn leaves can supply a fertile mulch for your gardens and trees.  The vibrant colors that they display also provide the vibrations of red, orange and yellow which activate our lower root and sacral chakras (energy centers in the body), as well as the solar plexus where our emotions are held.  The beauty which we see all around us activates energy within our body to prepare us for the coming months of darkness and more inward times.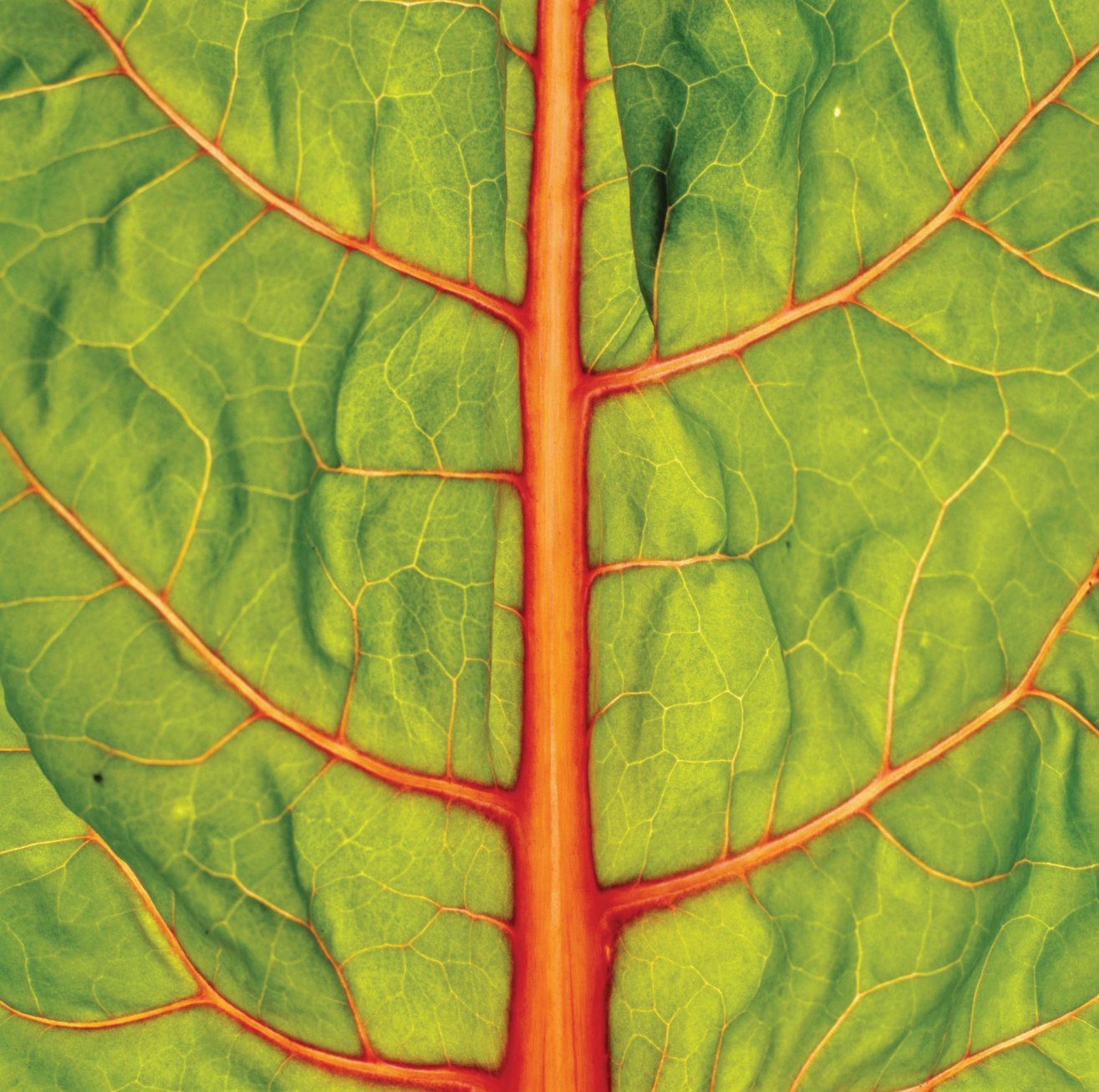 The vegetables that we harvest in Autumn also provide us with not only their nutrition, but also the healing vibration of the the earth, the stars and the planets, and the loving care that we have put into growing them.  Although a garden is much more work than a visit to the grocery store, the fruits and vegetables that you grow have much greater value physically and energetically than those which are grown in a factory farm environment and therefore much less is needed to nourish your body, raise your own vibration and improve your health.  Something which is vitally important during times of upheaval and stress.
Our modern world has gotten so removed from the natural cycle of things and forgotten so much of what our ancestors once knew as inhabitants of this planet. There is so much that we take for granted because so many of us have lived a life of convenience never seeing where our food comes from.  But live in an impoverished environment where water is scarce and you learn to value the food that sustains you.
It is that connection to the Earth that heals us and the care that we put into our daily activities that makes a difference.  In order to heal ourselves, we must first begin with our own bodies and the relationship that we hold with this planet.  Only then can we truly overcome the myriad of diseases that plague our society.  When we change our relationship to the plants and trees on this planet, we heal ourselves because ultimately we cannot live without them.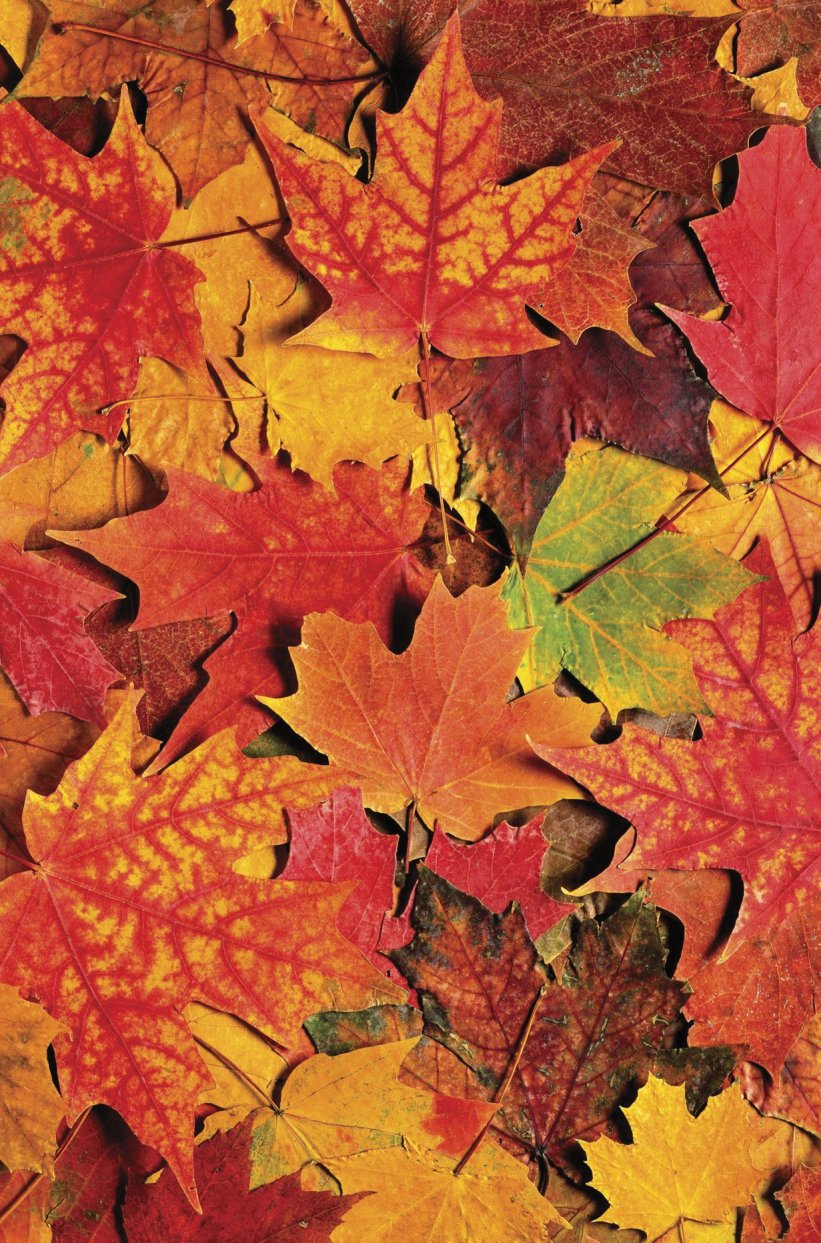 There are so many things that can be done with leaves in addition to using them to fertilize your soil.  Several years ago knowing that we would eventually be leaving our home which included a special sycamore tree named Gandalf that my son and I had planted, I decided to make an intention box out of the leaves so that we could at least carry the memory and some of the tree's vibration with us to our new home.  Sycamore tree leaves are unusual in that they are quite large.  Some can be almost 10-12" in diameter and they also feel and look quite leathery.  I used sycamore in combination with brightly colored leaves from many different trees.  They all make a beautiful intention or prayer box. 
All you have to do is glue the leaves to the outside of an old shoe box with decoupage glue, as well as pictures and words of your dreams or what is important to you on the inside.  When I made my box it was quite an experience of self discovery as I learned to trust the process of creation.  Make sure you use a box with a top that comes off because otherwise the opening and closing will cause the leaves to crack. It's okay if it doesn't turn out perfect.  That in itself is a message because we're all still getting clear about what exactly it is we want out of life and we're learning what not to do the next time around.
This special box which I will always cherish became imbued with the energy of our sycamore tree and also the ideas and dreams that I hoped to manifest in the world.  As the tree grows and becomes stronger, so too will the dreams contained within your intention box.  It becomes a very powerful source of inspiration as you continuously fill the box with pictures of your dreams both big and small, as well as your prayers and other special items holding symbolism for you.  Open the box periodically to review the items and pictures to see what has come to pass.  Sonia Chocquette talks more in depth about this process in her book, 
Your Heart's Desire: Instructions for Creating the Life you Really Want.
  Creating an intention box is a very creative inward process of manifesting your dreams into reality for it all starts with your ideas and having clarity of vision.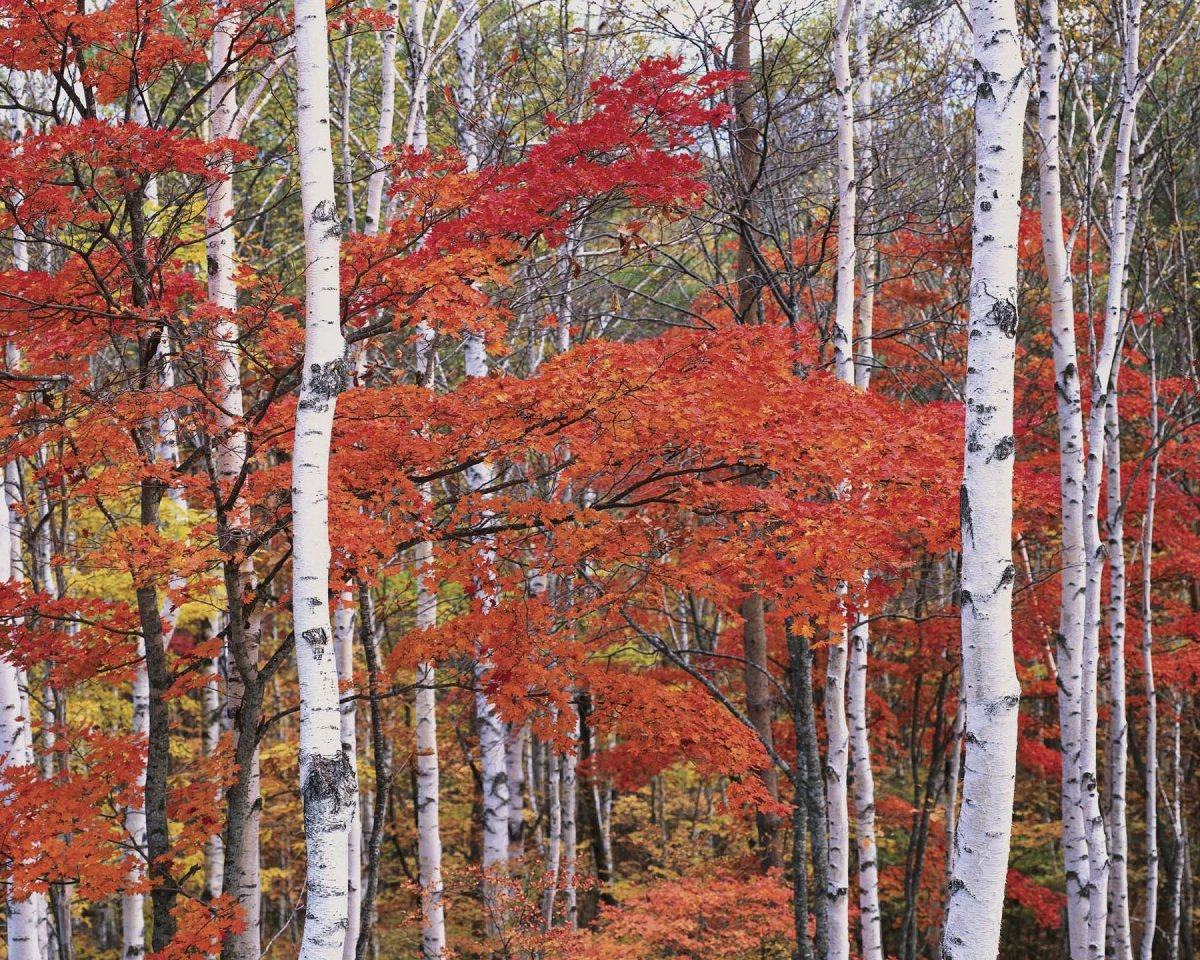 One thing I've learned in this process of focusing your intentions is that things manifest when you least expect it and sometimes in the most unusual ways.  They also occur in
universal or cosmic
time not our time, so be patient and trust.  Everything always happens at it's appropriate time.  And if it doesn't,
"Remember that not getting what you want is sometimes a wonderful stroke of luck." -- The Dalai Lama
Equinox Blessings!
Copyright 2011 Awen Environments/Clarissa Harison.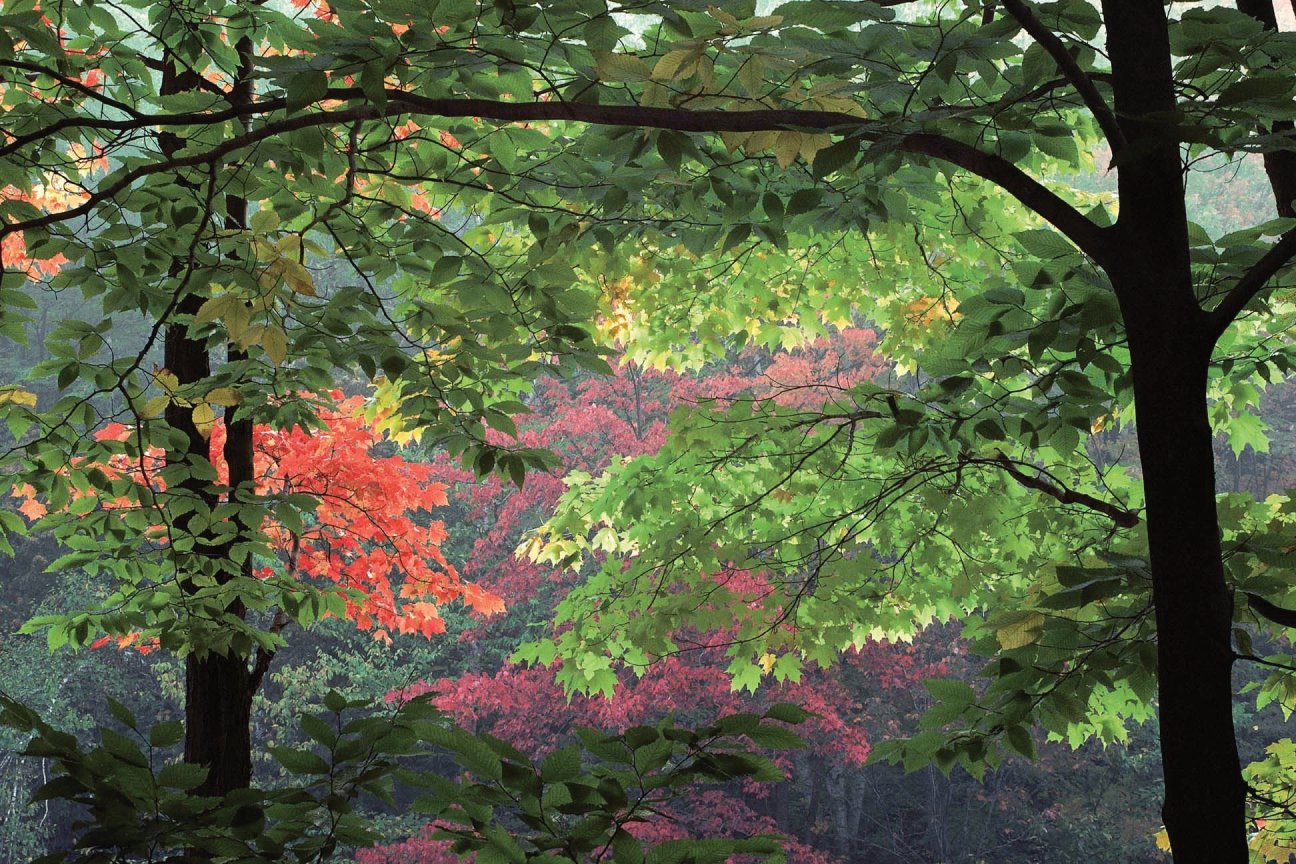 "We do not see Nature with our eyes, but with our understandings and our hearts." --
William Hazlitt
For so many years I had been creating my own sacred spaces sometimes gardening to the point of obsession, never completely realizing why I was being guided to do what I was.  That was, until I came upon the  
The Ringing Cedars
  a very controversial series of books written by the Russian author Vladimir Megre' who tells the profound stories of Anastasia, a young woman now in her 40's who lives as a recluse in the pristine Siberian Taiga. Free from outside influences, she accesses the information of her ancestors through her grand and great grandfathers, Nature and the universal mind. 
Although some of what she speaks of, I was familiar with or had experienced, much more is so profound and beyond much of what we have been taught as part of the civilized world.  Being of half Russian/Ukranian descent, the rich traditions and wisdoms of the Rus Vedic culture which Anastasia speaks of, struck a chord with me.  I felt the last 10 years of my life had been an intense re-connection with this ancient core of knowledge passed on to me by my ancestors via my DNA and the realm of spirit, as well as my work with the Earth, and sometimes merely through observation.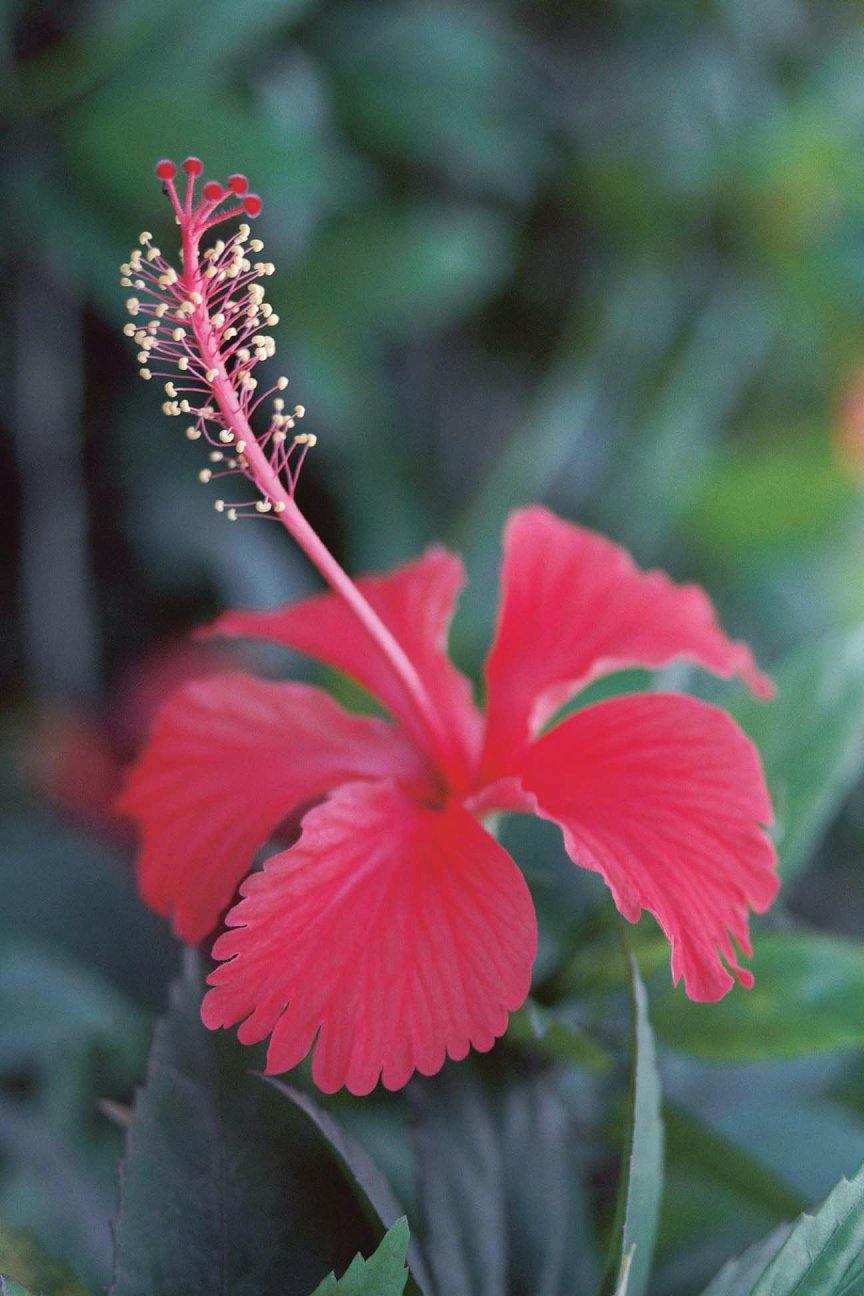 One of Anastasia's main focuses is the creation of a "family or kin domain" in which individuals create a "space of love" filled with fruit trees and Siberian cedars that they have planted, as well as vegetables and flowers that bestow healing and blessings upon the entire family.  She tells Vladimir that even the pollen from the flowers infuses healing energy as you breathe their fragrance.  As the land matures, this healing energy of the family domain brings blessings for the descendants as the land evolves and the richness and power of the intentions become manifest. The land becomes a source of healing for countless generations and ultimately for this entire planet, as this concept expands affecting neighboring properties.
During the end of July I revisited a former home where I had created extensive gardens and a special place of sacredness while we lived on the land.  There had been layers upon layers of flowers growing there surrounded by vast amounts of rocks to raise the vibration of the land. Those who had once visited, told me they could immediately sense the feeling of peace I had strived to create there.
I could never have prepared myself for what my son and I both saw after well over a year of having been gone.  It brought such feelings of devastation for me to see gardens that had once brought me peace and joy be so overgrown, pillaged and destroyed-- a mere remnant of what once was.  I felt the spirit of the land had been taken right out as many flowers had simply disappeared due to neglect and much had recently been destroyed by the current residents.  This was the second time this had happened to something I spent several years of my life painstakingly creating.  The previous time it had happened after leaving an unhealthy relationship.  It wasn't any easier to accept the second time around especially when it came as more of a surprise.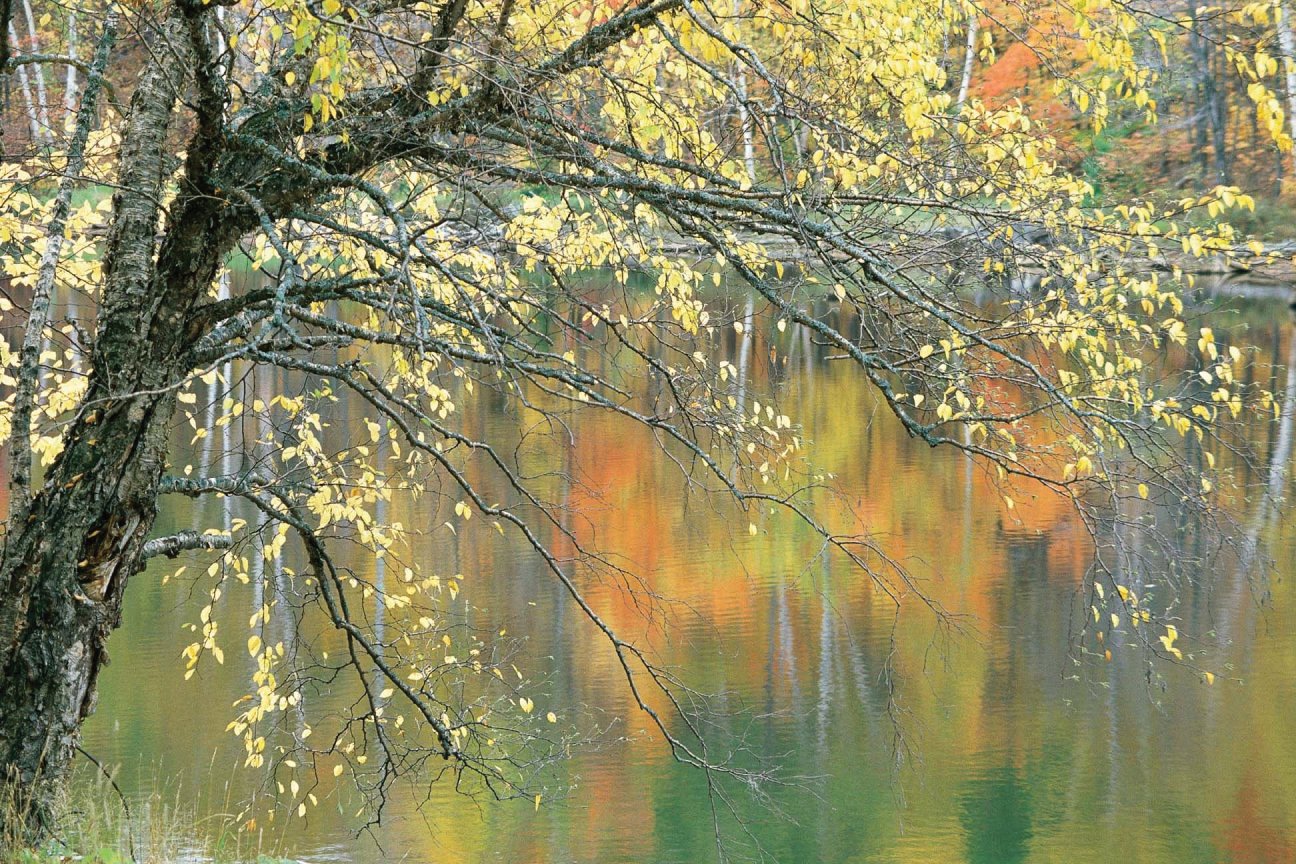 I was brought to this former home once again by the owner who had asked me if I wanted to salvage anything before things were changed because the current residents had other plans.  I was overwhelmed with the task and part of me didn't even want to return to this place that had been filled with negative events and memories, despite my constant attempts to establish harmony and bring healing to the land.  Nevertheless, I felt it was something I had to do for myself and also the countless numbers of flowers I had left there, in order for me to bring closure to my relationship with this property.  It obviously hadn't happened last year when we left.
As it seemed I was endlessly digging up plants and hauling away rocks, I realized that I had created these gardens to help me through a particularly stressful transition time in my son's life and my own, as well as to honor Nature and the Creator.  I also knew the land was in desperate need of balancing.  While I know now I could have done things differently, I had ultimately transformed the landscape for people who did not understand the value of my work or the inherent energies imbedded in this property, nor were they willing to put forth the effort necessary to maintain what I had created after we left. 
It is for this reason that the sacredness which I had intended, had also left when I left.  While the imprint of creation and my intentions will forever be imbued in that land, the underlying layers of energies from my predecessors had taken over, as well as those who came after me.  It had been a severely problematic property from the start, despite the last owner having been devoutly religious and living there until she was well over 100 years of age. 
In the end I realized that the house should never, in fact, have been built on that location because of the water veins running below it and the inherent energies that came with it.  In essence it was once a very sacred piece of land on an aquifer which had apparently at some point been misused during its history.  Water veins hold very powerful energies that are constantly in flux and affected by neighboring properties.  Only people of the highest of intentions could properly keep such a house balanced and free from problems. A better use would be as a source of prayer and meditation, but not as a private residence involved with everyday living.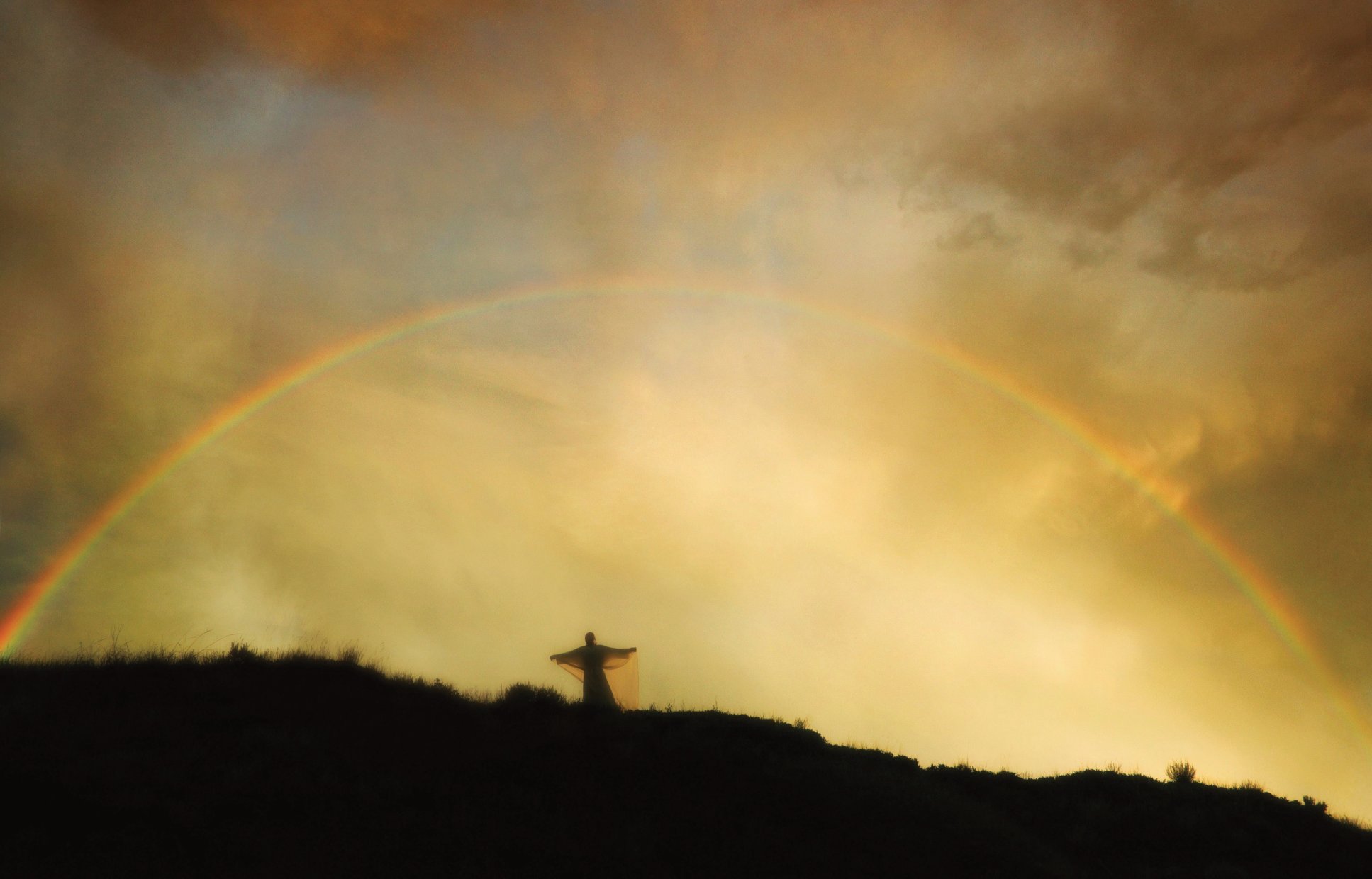 Many times while living in that home, I had been told by teachers, colleagues and family to leave because the energies were too difficult, but still I persisted until one day I had reached the end of my tolerance when we lost another beloved pet and I knew it was time to go.  I guess I had to learn the lessons the hard way but the process was not an easy one.  Revisiting this place and seeing what had come to pass, was an even greater lesson.  A geomancy teacher had once told me that sometimes there is land that shouldn't be messed with because the negative imprints are too strong.  Now I better understand what he meant.
I have the ability to 'create a silk purse out of a sow's ear'.  Sometimes this is a great blessing and sometimes, well, I question why I have this gift at all.  You cannot create for someone who is not at the level of your awareness and expect them to uphold your vision.  And so I realized that in the midst of dismantling some of my life's work, I had in fact created to acknowledge my relationship with Nature and the Creator.  I had created to heal my emotions and honor the divine aspect of my self by fulfilling the needs of my soul-- not to gain awe or acknowledgement from any other human.  I also knew intuitively that I needed to bring the grounding energies of rocks and healing medicinal plants to this land.  It was, however, a huge lesson for me in the end.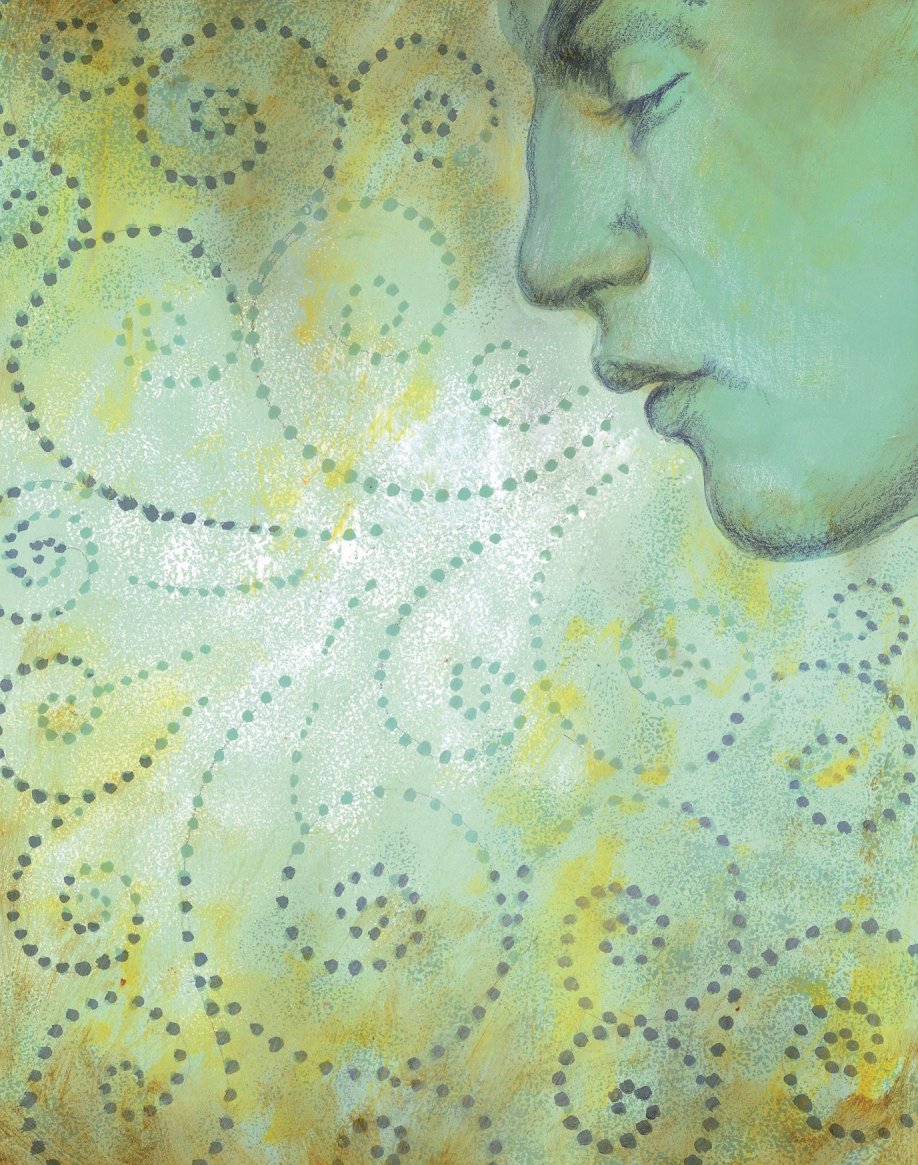 During those weeks of dismantling the gardens, I was also reminded of when the Dalai Lama came with several monks to the Buffalo, NY region many years ago.  During that visit the monks ceremoniously dismantled a 
sand mandala
  that they had painstakingly created.  The colored sands rich with symbolism were then dispersed in a Western NY creek as part of their healing ceremony so that the prayers and intentions would drift along the creek, into other waterways and ultimately all over the world. 
It is hard for a Westerner to understand this sacred act of creating something so beautiful only to ultimately destroy it, but now I do.  It is the intention of the creation that heals people and the Earth and it does not matter if what man has created ceases to exist in one particular form because the energy remains somewhere in the universe.  The creator(s) of this work of art simultaneously receives healing from such a very inward meditative process.  For this reason it is extremely important to be unattached to our creations for we never know the ultimate lesson/plan in store for us and this planet. In the case of the mandala, it is the tiny blessed grains of sand that reach out to eternity going well beyond what one individual painting could possibly touch had the work of art remained intact. 
We can never know what will become of our creations whether it is a house that we build, a garden that we plant or a piece of artwork that we envision.  We have no control over what others may do and the lessons they may need to learn or even what Nature has in store for this planet.  What we can control, however, is the intentions of our actions and the love and care that we put into our work for that will forever remain in the records of time and be acknowledged by the Creator.  In essence, we create to heal ourselves because it is through that process of testing our boundaries, exploration and experiencing the beauty and oneness with Nature and all forms of creativity that we become truly alive.  And unless it is Mother Nature, those who have destroyed what another has created will undoubtedly learn their own lessons in time.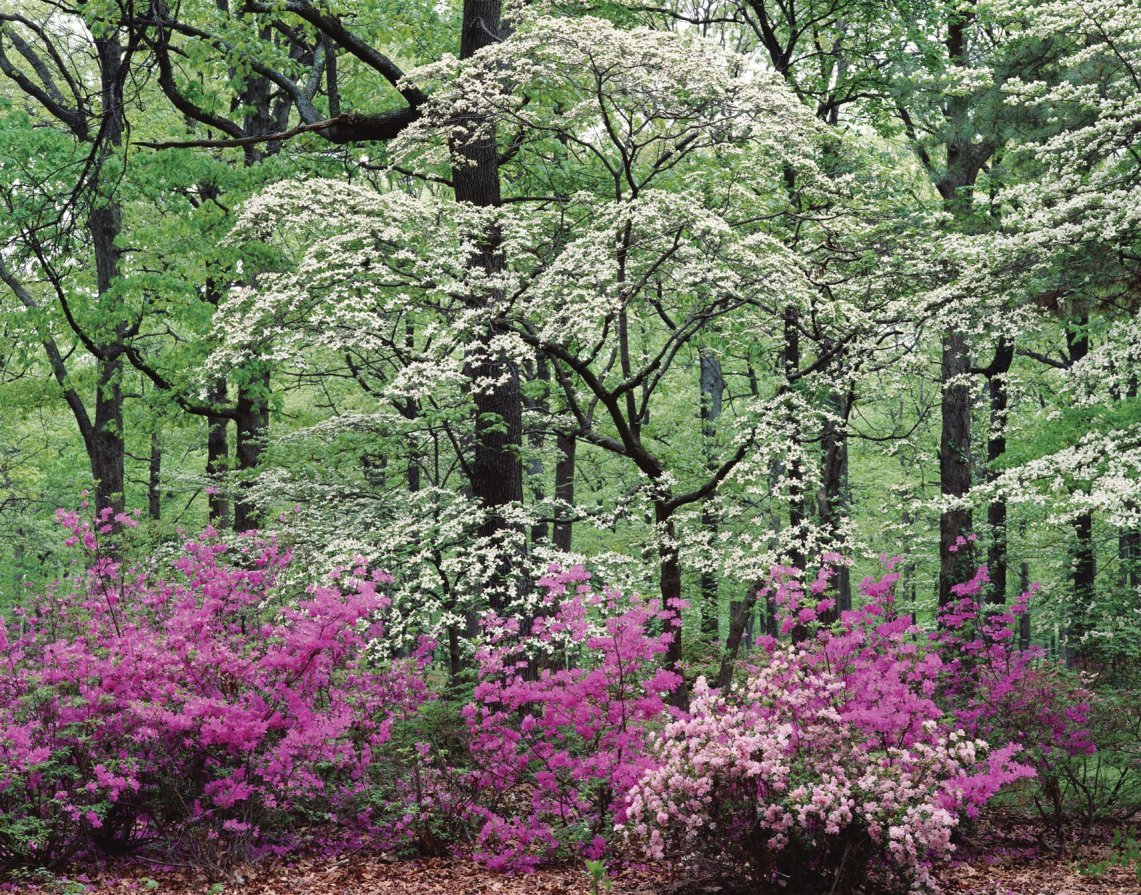 As I see the neglected flowers and shrubs recovering, my new garden taking form and my butterfly bush once again in bloom, I realize that this was all meant to be-- the lessons of creation and the opportunity to create anew.  These plants will form part of our new sacred space that is slowly evolving.  Who knows how powerful it will be in 5 or 10 years or even generations from now, what healing gifts it will offer and what I will have learned in the process...
With Blessings of Creation!
2011 Copyright Awen Environments/Clarissa Harison.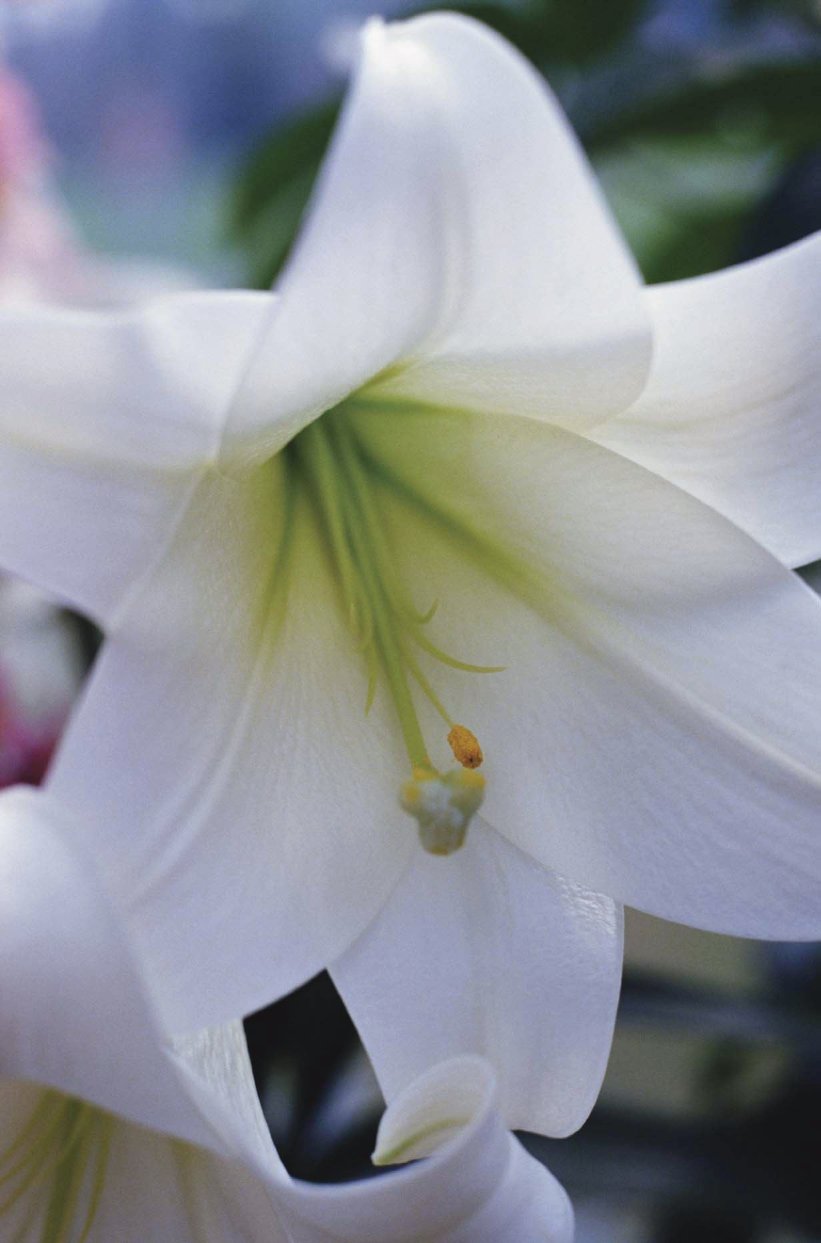 Our little cat Hope continued to be my teacher throughout her short time with us.   As I have written in previous  
posts
, Hope came to us under difficult circumstances and we both faced these hurdles together.  Her strong personality and unusual health challenges presented a new level of learning for me in terms of animal illnesses, as well as how to cope with them.
Hope's dying was no different.  Throughout the time she was with us, I made three appointments with our vet to have her put to sleep and all three times I cancelled and was glad I did.  The first two times she bounced back and the last time, I just felt she needed to die in her own time. 
In the US and other developed countries, we live in a world that shies away from death.  We really don't want to see the process, particularly with our animals.  In the wild, animals die under a variety of circumstances-- some slowly and some quickly but it's always a natural part of the cycle of life.  In the human world, we have a tendency to put our animal companions to sleep when they start showing signs of aging rather than letting them go through the dying process. 
My experiences with both wild and domestic animals has taught me how important it is for an animal to chose its own time to die.  My vegetable garden has also taught me that in the dying of certain plants used as green manure in a garden, other plants live and grow stronger because  they nurture the soil and the system as a whole.  The plants that die and create fertile soil are equally as important as those that eventually bear food.  What's missing sometimes is our understanding of this process of timing and collaboration, combined with our judgment of what death is.  Death is simply transformation into another form of energy and what's often lacking is our understanding as to how it all fits into the overall scheme of things.
"Despise not death, but welcome it, Nature wills it like all else." 
   --Marcus Aurelius
A friend of mine once said to me "dying is alot of work," as we were discussing the issue of when is it appropriate to euthanize a pet.  Having experienced many of her beloved animals passing, her view was that while it's sometimes stressful to experience, it was nevertheless important not to interfere and to do everything you can to make them comfortable while they're doing their final work.  Despite the fact it's emotionally very difficult for me to view an animal dying and it never gets any easier, I agree with her.  I also don't advocate pain, but I think it's important to go through all the steps of letting go.  Our animal companions need to go through their dying process and we need to go through it with them.  Euthanasia is the simple, relatively painless, way out for both of us.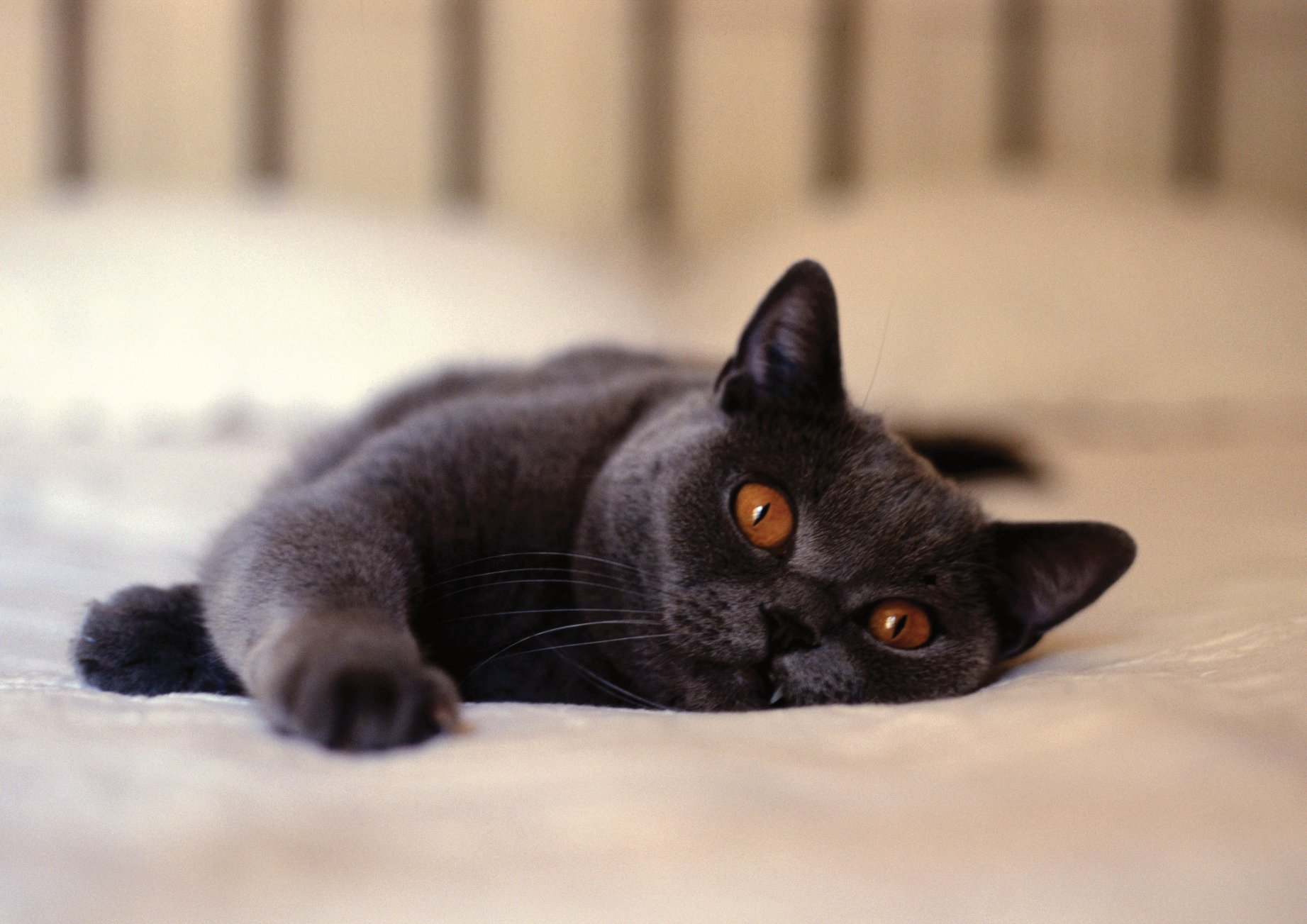 One day it became clear to me that, although she was still eating, Hope was beginning to leave.  It was a slow, steady process and although several times I questioned my decision to let her die in her own way, I stayed the course with her.  I remembered my own words written in my last post about the
Garden of Life
.  I simply couldn't second guess myself because intuitively I felt we both had to go through this process toward completion. What I experienced during those nine days was a wide range of emotions for me and a series of changes within Hope. 
Due to her Alzheimer's condition during the last few months, Hope's personality had changed significantly and she would go through her boughts of being disoriented and unfamiliar with me as well as the other cats.  She had also lost her affectionate personality which was so sad.  Her mind was elsewhere and sometimes she would wander aimlessly.  I felt she was already detaching from the confines of her body and she would spend most of her time sleeping.
As I saw Hope go through various different phases during the process of her leaving, I too, experienced a wide range of emotions.  I thought of the parallels between our lives.  Although the time Hope had come to live with us was just 11 months, there was such a similarity between our lives.  There was no doubt Hope had been through alot when she came to us and despite that, she was one of the sweetest cats we've had.  It was as though whatever humans had done to her, she still had faith in them.  And whatever challenges she was presented with, she remained resilient-- determined to overcome yet the latest of health issues.  Although I hadn't experienced the health issues she had, I had experienced a tremendous amount of personal and professional challenges over the last 10 years and regardless of what I was hit with, I pressed on determined to live my life authentically by staying true to myself and my beliefs.  And with Hope's passing, I felt a new chapter of my life beginning.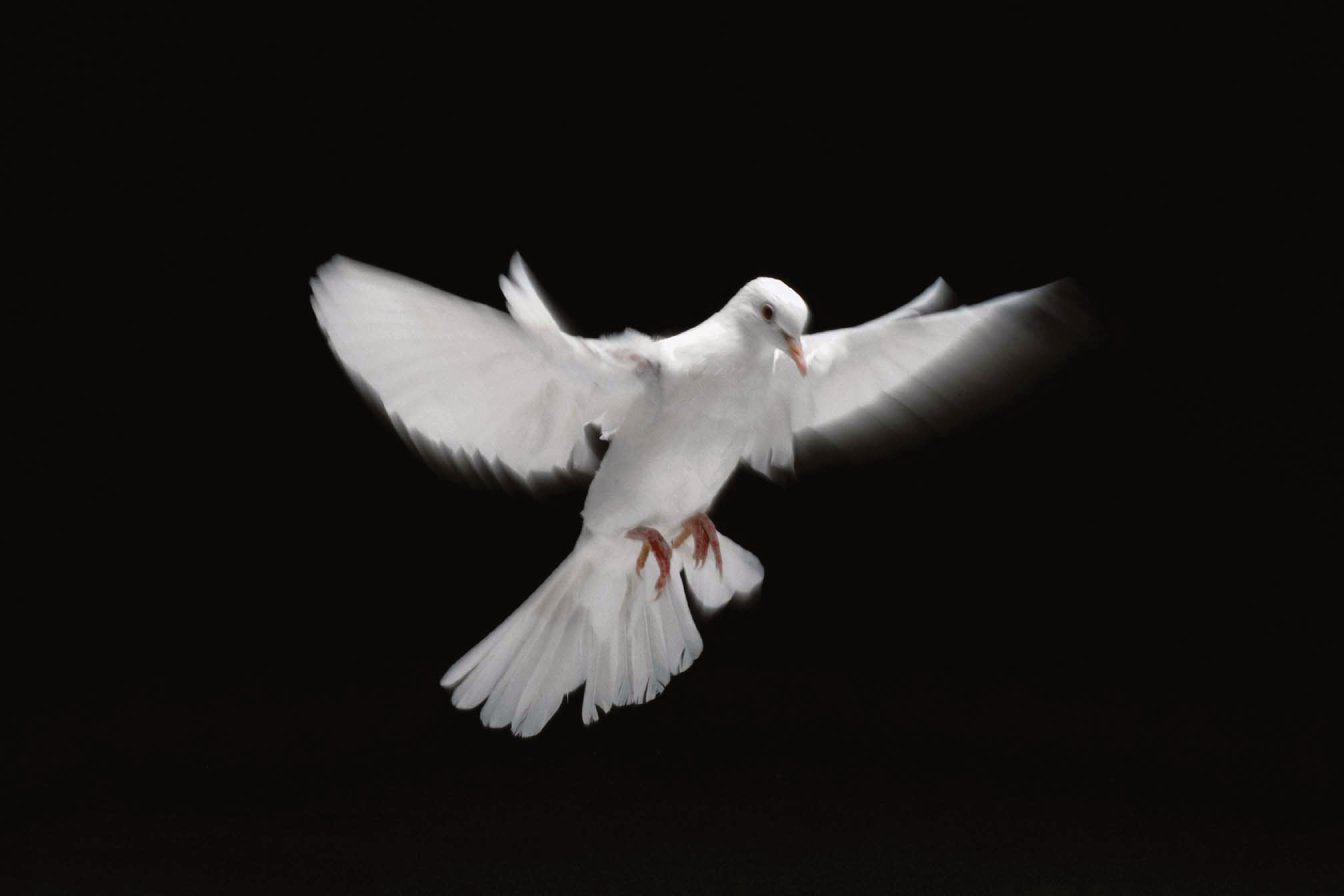 I was also reminded of another death I experienced with an injured songbird that had died almost exactly 10 years ago.  The process was the same.  I would see and feel the energy of the bird move through its body, stretching its wings to fly seemingly to pass at that moment and fly one last time.  But to my surprise, the bird would then pull in its wings and continue breathing.  This process went on for many hours until finally it took it's last flight, spreading it's wings and then its spirit was gone.  At the time this happened, I had no idea that a tiny bird could go through such an elaborate process of dying, but each time I could feel the spirit's pull on the body that kept it here on earth.  Hope went through this same process.  I could see her life force moving through the lower chakras of her body which held her grounded on earth and she would move her legs as if to run away.  This process went on for several days alternating with vocalizations and periods of deep sleep despite the fact she had stopped meowing for several months. 
Several years ago while talking to a friend about the last few weeks of her father's life in Hospice, she told me that her father relived his memories of WWII during that time.  She was astounded by his ramblings because he had never spoken about much of these experiences during his lifetime.  It had all been held within the confines of his body and mind.  I felt that during the death process he was releasing much of these painful memories and this in effect was releasing imprints held within his body.  I believe animals experience this same thing.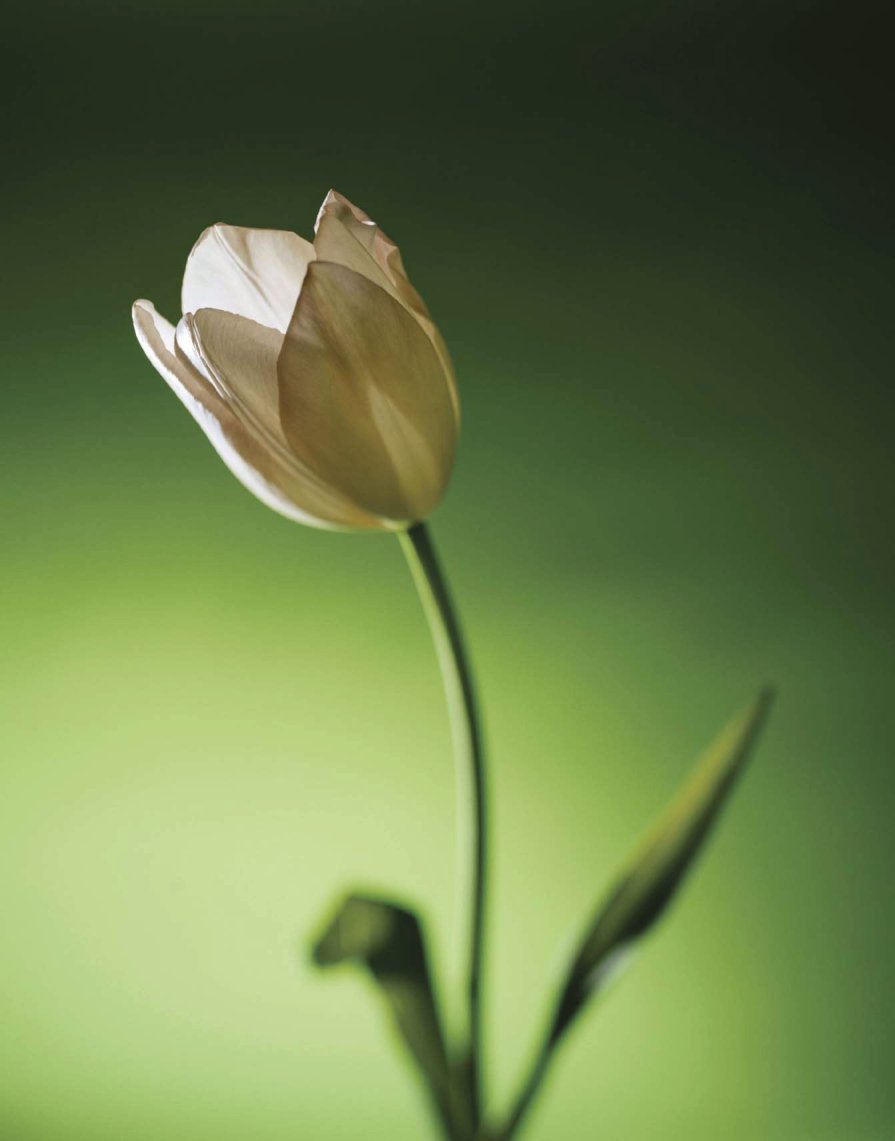 There were many nights I thought (and hoped) Hope would pass, but she didn't and I questioned what I had allowed her to go through.  Euthanasia would have been much quicker and yet, I truly believed she needed to complete this part of her journey.  Hope had had such a wide range of health problems.  I was convinced that in going through the death process, she would in essence be bringing to completion all the issues she had been resolving here on Earth during this lifetime. 
I had been working with homeopathy to release the imprints held within her body and there had been many.  Vibrational medicine is the key to the lock of that which is held deep inside all of us.  I've never had an animal resonate with and be helped by so many different homeopathic remedies as with Hope, each one releasing a different level of imbalance from her body.  I also used a wide range of flower essences with Hope, particularly in her final moments.  Because Hope did not want to be touched at one point, I gave her a high potency of Arnica (leopard's bane) to help with her transition.  When she shifted again and allowed me to pet her but became restless and no longer ate, I changed over to Arsenicum Album.  Both of these remedies in high potencies can help ease the transition of a dying animal's final moments. 
Hope had been unique, both in her living and her dying.  She also had immediately been accepted by the other cats who nurtured her during her stay with us.  It was as if, they had known her all along.  I've never seen a new cat be accepted so easily by others.  All the vibrational essences I had used with Hope-- both homeopathic and flower/mineral essences, had been clearing her energy field throughout the last year of her life right through to the last remedies used for her transition.  Who knows how many lifetimes, these remedies may have cleared?  Hope also affected the imprints held within her family of origin-- the cat clan she had been born into.  Whatever she had inherited from her ancestors had the potential to be cleared by the use of all these vibrational essences.
In the end, I was right there during Hope's passing.  Although her eyes had been closed for the last few days, she opened them widely one last time as though seeing the light before her and took one last breath.  And then she died in peace in the comfort of her warm, snugly sleeping bag in the last home that had shown her kindness.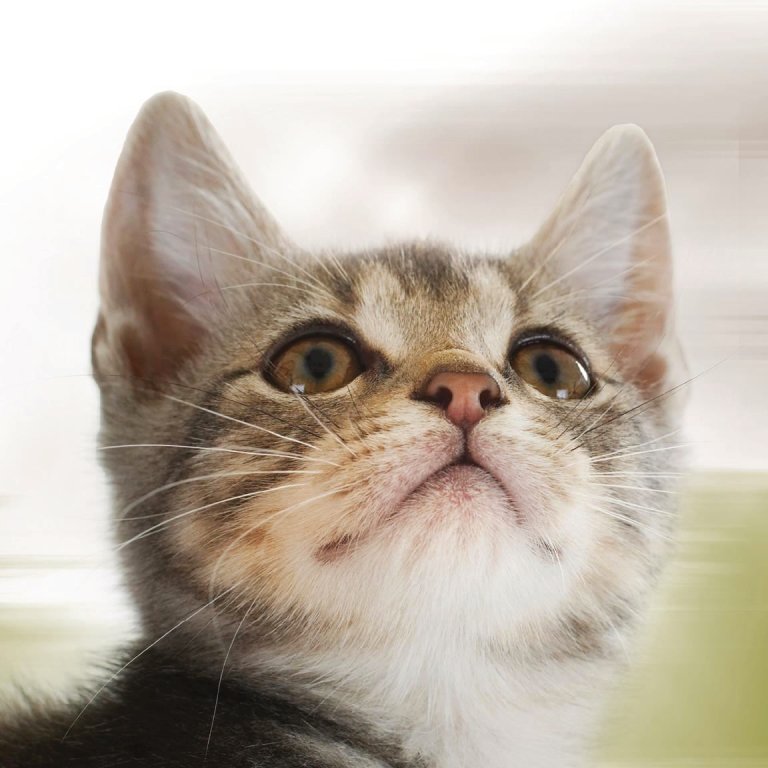 I will always remember Hope for her enthusiam, tremendous affection and love for life.  Despite being blind and deaf during her last months, Hope managed to play like a kitten once more right up until the last few weeks of her life tossing her toy mouse around, much to our amazement.  It was truly inspirational to know that her senses were still so acute that she managed this feat one last time.  Hope died as she had lived-- an inspiration to us all.
"Hope is the thing with feathers that perches in the soul and sings the tune without words and never stops at all."   -- Emily Dickinson
Blessings of Hope!
Copyright 2011 Awen Environments.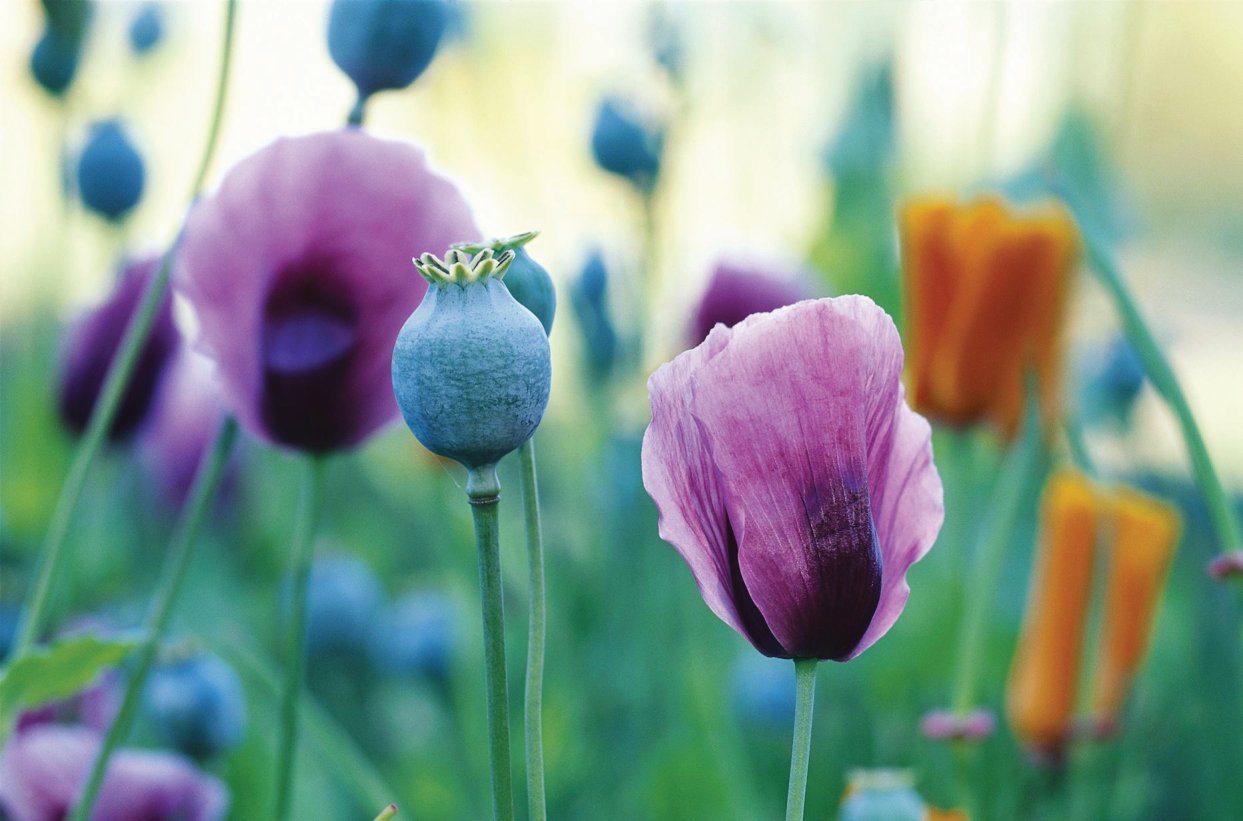 The other day I realized how much my struggles with my gardens reflected my own path in life.  Boundaries were a big issue.  Having respect for all life and being able to identify most wild plants, I struggle with which ones to pull out when things get out of place or when they grow outside the garden boundaries. 
I also have a tendency to put up with alot whether it's within relationships, a job or with my animals until I reach the turning point where the situation has become intolerable or I'm overwhelmed with responsibility.  But I've learned that it doesn't need to be that way as long as you set your boundaries along the way and eliminate that which you don't want within your garden (and your life) and that includes unwanted plants, people and animals that you don't resonate with, as well as any undesirable circumstances.  Being clear about what you want and what you don't want, is sometimes the hardest part of living and making decisions for it sets the groundwork for what will come to pass.
I also realized that I absolutely love to create and have a tough time with maintenance.  I just like to let my gardens evolve into what Nature intended and see what comes up.  While this can be a great way to find surprises of incredible beauty and color combinations which only Nature can imagine, it can also make things look unruly while the process is going on.  My job as the creator and maintainer of my gardens, is to decide when to allow and when to control.  When do you act and when do you let things slide?  It's all a question of balance and remaining true to yourself when things don't feel right.
Life is the same way.  Sometimes it's easy to start a new relationship, friendship or job with high expectations.  You put everything in to it and everyone is usually on their best behavior, but then as time goes on you realize that the choice you made might not be all that you expected or intended.  As the growing pains occur and the everyday activities and situations evolve (and sometimes not so pretty) suddenly you question what it is that you even saw or intended in the first place.  In the case of your garden, this is when you either start moving your plants all around because they don't look right and perhaps start making a mess of things because it takes a while for things to come together, or you just sit back, give it some time and trust the process by waiting to see what happens.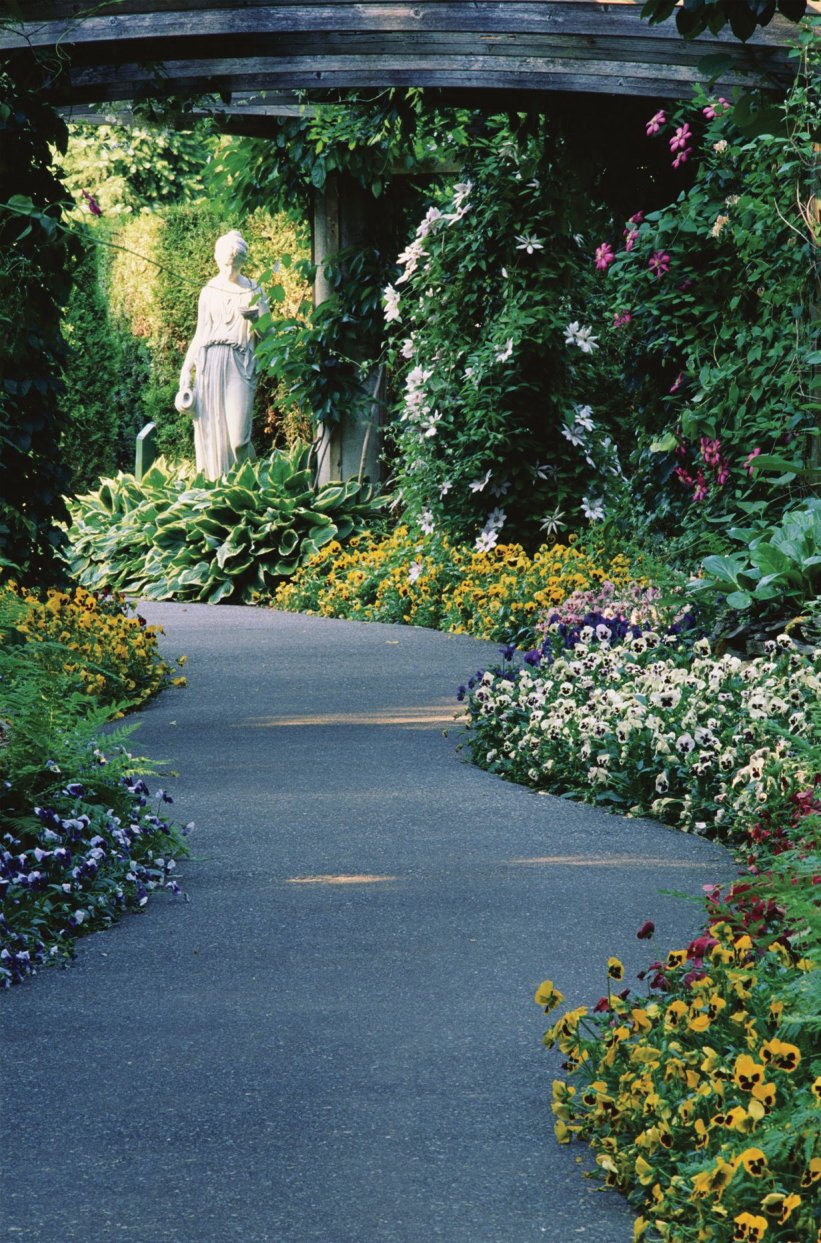 Whether it's a garden, a job, a relationship or bringing a project to completion, maintaining the course while things get difficult and problems start to arise can sometimes be extremely challenging, particularly during chaotic times on this planet.  While I've always been a free spirit and an independent thinker  and generally only give in to boredom, routine and constant problems for a little while, I have also been known to persist when I shouldn't have.  The key question here is when is it worth it to stick out the turbulent times and know that better times are imminent and when do you just cut your losses and move on?  For me, it's all in the foundation, original intention and the messages you get along the way. 
Did you spend time getting to know the land first and the light patterns before you started building your gardens and/or your house?  Did you think about what the weaknesses and strengths of the landscape were?  Did you think about what makes you happy whether it's color patterns, combinations and/or textures and what the materials you use and the plants you choose will attract-- birds, butterflies or perhaps nothing?  Does your garden create a peaceful, serene environment or a joyful, energetic feeling?  Do you want your garden to evolve and grow as you do, or do you just want something that is functional, controlled and requires little maintenance?  The results will reflect the choices you have made.
"The births of all things are weak and tender; and therefore we should have our eyes intent on beginnings."  --Michel de Montaigne
All these questions can be applied to life as well. Does your potential job promise you everything at the outset or immediately hit you with a barrage of corporate do's and don'ts?  Do you get uncomfortable at the interview but overlook things that you initially dislike to tolerate because you need a job?  Or if it's a relationship, does this person remind you of someone you once had a bad experience with or are they too good to be true at the onset?  Trust your intuition and gut instincts.  There's usually a good reason if some image or feeling comes to mind at the beginning.  Really taking time to get to know the company you're intending to work for, the house and land your intending to buy or the person you're planning on spending the rest of your life with takes time and effort to see all facets of the situation clearly.  Once the decision is made, the rest is commitment and riding through the not so easy times.
Once you've laid your foundation and you're clear about what you want, stay the course and follow through despite whatever may come up.  Being clear about your intentions and doing the groundwork will inevitably lead to good results.  One of the most important things my gardens have taught me is patience and that good things come to those who wait.  The outcome may not be what you initially expected, but it will be exactly what's needed and will take you to the next level in your life path.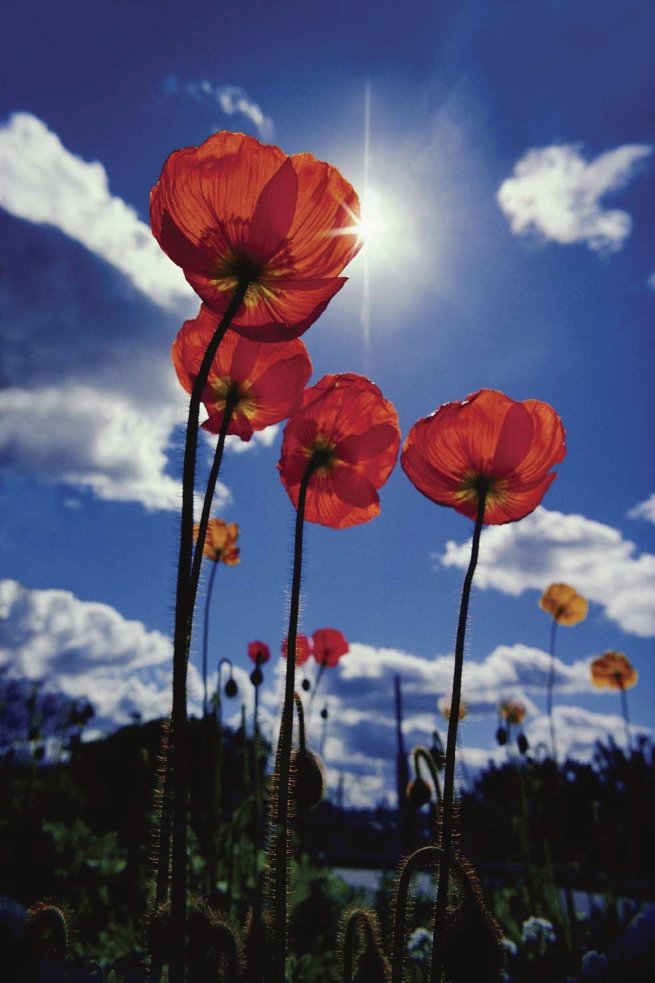 These are unusual times we're experiencing-- times of great turmoil and times of tremendous miracles. The key to riding the waves of energy that are occuring on this planet is to be clear about your intentions, do the work necessary to achieve your desired outcome and be flexible to whatever may happen knowing that all is working out as it should.  The choice is always yours as to how you want to see the situations that present themselves.  It is, after all, 
your
garden and
your
life. 
And if faced with seemingly intolerable circumstances out of your control-- bloom where you are planted. There's always a greater plan that you can't see from your present vantage point.
Blessings of Joy!
Copyright 2011 Awen Environments/Clarissa Harison.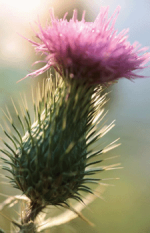 Bull thistle which most tend to eradicate because of their prickly leaves, actually have beautiful fuchsia colored flowers when allowed to bloom and the bees and butterflies love them, not to mention the goldfinches who later use the downy thistle to line their nests and lay more eggs in late summer.  Queen Anne's Lace, a member of the carrot family, cleanses the soil and builds long taproots to aerate and draw nutrients from bottom layers of soil.  Getting a Field Guide to wildflowers helps you to identify what's growing in your yard.  More than likely, it's probably something not only your soil needs, but also your own body, as many wildflowers are highly medicinal and edible (only make sure you know what the plant is before you eat it). 
By allowing wildflowers to grow naturally on your property, your soil is getting exactly what it needs because these plants are correcting imbalances that exist in the soil. Daisies, for instance are often an indication of soil that is becoming acidic and if allowed to grow, they add the necessary nutrients to the soil helping to restore balance and create healthy humus.  Many other wildflowers do the same.
I find it interesting that most people only find tall grasses and flowers valuable/acceptable when they've paid for the cultivated ones from a nursery.  Take a look at your landscape and see how you can work with it creatively, whether it's creating a meadow area, a hedgerow of wildness between a neighboring property or along the road in sewer drainage areas so the plants can filter out the road dust, cleanse the waters and create a sense of more privacy.  And if you're concerned about how your property may look to neighbors, you can have your property
certified as wildlife habitat
by the National Wildlife Federation and place a sign announcing your intentions. 
"It may be that some little root of the sacred tree of life still lives. Nourish it then so that it may leaf and bloom and fill with singing birds."  --Black Elk
You'd be surprised how Nature responds when you look at her with different eyes.  And your own life will change accordingly.
Summer Solstice Blessings!
Copyright 2011 Awen Environments.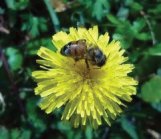 Despite this progress, I was extremely disappointed to still see a familiar yellow warning sign displayed in one of  the public flower gardens recently in the town where I currently reside. This particular garden dedicated to world peace with the sign "May Peace Prevail on Earth" in various languages, was created by a girl scout troup project and is located in the center of the Village of Lancaster.  It is a beautiful small garden when in bloom. 
Given all the information that's out there concerning how detrimental pesticides are, not only to the environment, but also to people and animals, I would hope that townships (including school districts) within WNY and around the U.S. would start becoming more progressive in their gardening and lawn care approach. Even so called 'natural' lawn care products are just a play on words and their advertising very misleading, as these products still contain chemicals that are harmful to life.  If they didn't, they wouldn't require a yellow warning sign, now would they?  The 24 or 48 hour waiting period may be over, but the chemicals are carried by the air that we breathe and seep into the ground water and they affect all life including butterflies, bees and songbirds.  Couldn't those funds devoted to pesticide and herbicide maintenance be put to better use?
I happen to differ from most, as I see the beauty in dandelions and they are welcome guests in my gardens and on my lawn because I know how valuable they are to creating healthy soil and providing nectar for bees and butterflies. I admit, it's hard to be a non-conformist in a suburban area and eventually I have to get my lawn mower out when the grass gets too high, however I do allow them time to bloom.  Allowing the dandelions time to fulfill their destiny is not the sign of someone who is neglectful-- quite the contrary.  I happen to love my yard and 
all
the flowers that grow there.  And I enjoy seeing the mass of yellow color.  As mentioned in a
previous post
, the bees are in dire need of our help and the more food sources and habitat that we can provide them, the greater their chances of surviving.  Bees have to travel longer and longer distances just to get enough nectar because there aren't may wild spaces left and well manicured lawns provides little nourishment.  After a long winter, the bees are desperate to find sources of nectar and the dandelions are usually the only ones available.
The bright golden color of the dandelions is also linked with the third chakra (energy center of the body), the solar plexus which is associated with our emotions, creativity, personal power and instinctual or "gut reactions."  These rays of sunshine are some of the first flowers to bloom in the spring time long before all the cultivated gardens begin to blossom.  Their color and healing gifts are needed by Nature and by man.  Not only do the bees need the nectar, we need the vibration of the color yellow to re-energize our body after the darkness of winter.  Unfortunately, we always destroy that which we do not understand.  It is the habit of human nature.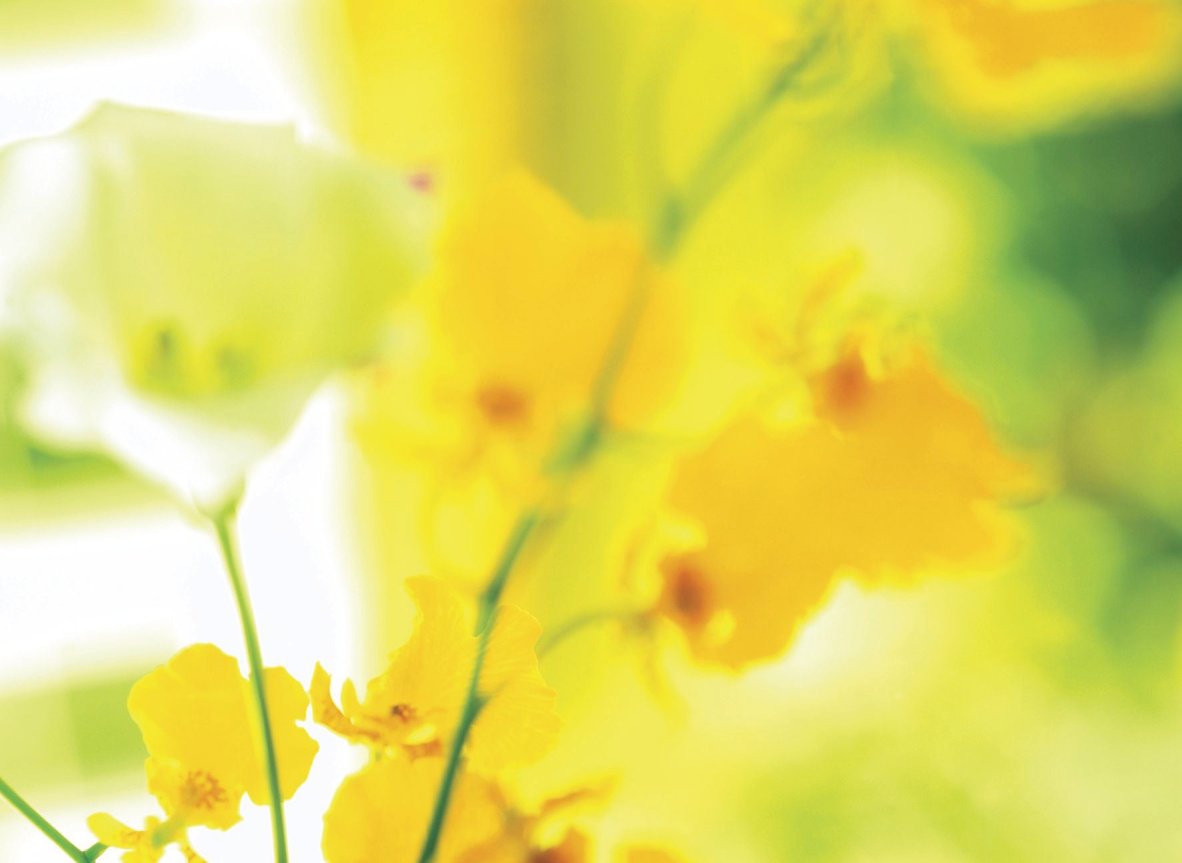 Interestingly, the European colonists brought dandelion seeds with them and planted them in their gardens many centuries ago.  They were used for food sources, medicinal properties and their roots were roasted and ground into coffee. 
Dandelion tea
is used as a blood purifier and is a great tonic to use to cleanse your system in the spring time.  It contains a variety of different minerals including iron, calcium, and magnesium to name a few, as well as various different vitamins such as A, B and D.  Much of this knowledge has long since been forgotten. 
With the advent of extensive advertising and chemical companies seeking massive profits, the entire image of dandelions has become that of disdain by most of society.  It is truly unfortunate and saddening because what the dandelion can do for man's body, it also does for the earth.  I'm certain that their proliferation is directly related to the amount of toxins in the soil.  The more we fight them, the greater their need to do their job.  Not only are they aerating the soil, but they are also providing much needed nutrients.  That's why you'll always see them popping up their yellow faces in my gardens.
We need to look at generally accepted beliefs with new perspectives and not assume that just because we've been led to believe certain things (mainly by corporations seeking profits) or because we've always been doing something in a particular way, that it's the right way.  Our current mode of thinking is not what will change the current weather patterns or stop the degradation of this planet or improve our health, it is looking at our environment with new eyes and the wonder and open mindedness of a child.  Haven't you ever wondered why young children think dandelions are beautiful and bring them to you to be placed in a vase?  Children see the beauty that is all around them before they are indoctrinated into a certain set of belief patterns based on society's norms at any given time.  Our attitudes and beliefs are learned behaviors largely driven by what is seen in advertising and projected as acceptable at that moment.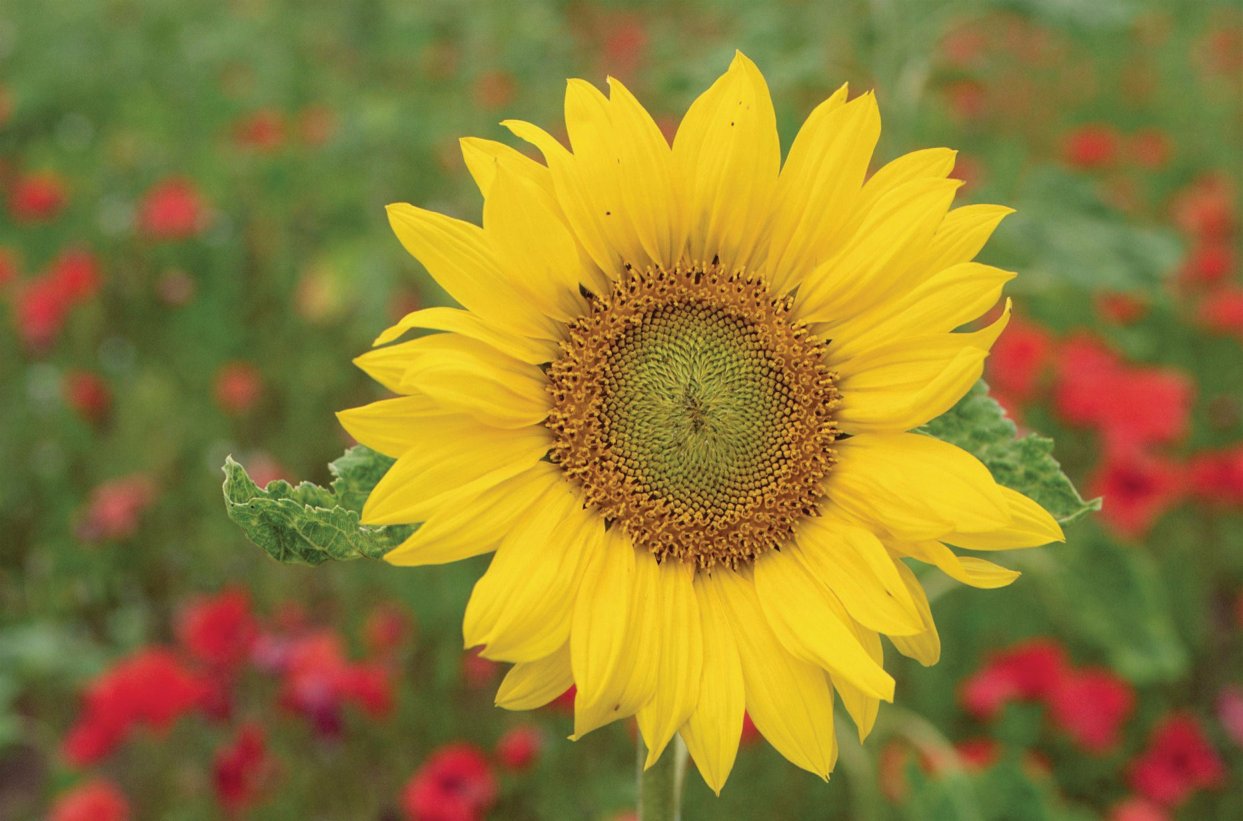 Dewdrops and the morning sun,
Weave your garments fair and bright,
And we welcome you to-day
As the children of the light.
Children of the earth and sun.
We are slow to understand
All the richness of the gifts
Flowing from our Father's hand.
Welcome, early visitants,
With your sun-crowned golden hair
With your message to our hearts
Of our Father's loving care.
(Excerpt from Dandelions by Frances Ellen Watkins 1825-1911)
In Native American traditions, the earth is considered to be our 'mother' because she is a living being and provides for us in all ways.  Isn't it time we stop the war against this planet and start making peace with all life, including the insect kingdom and seemingly unwanted flowers?  Peace starts right in your own backyard.  Though May 11th (Sierra Club's Dandelion Day) has already passed, why not join the growing number of people in honoring all that grows naturally on your property?  You'll be glad you did.
Blessings of Sunshine!
2011 Copyright Awen Environments.
Source:
Green, Emily, Concern Grows in Weed War, What Price Freedom from Dandelions? The EPA is Rethinking a Long-used Herbicide's Cancer Risk to Humans, LA Times, 2002.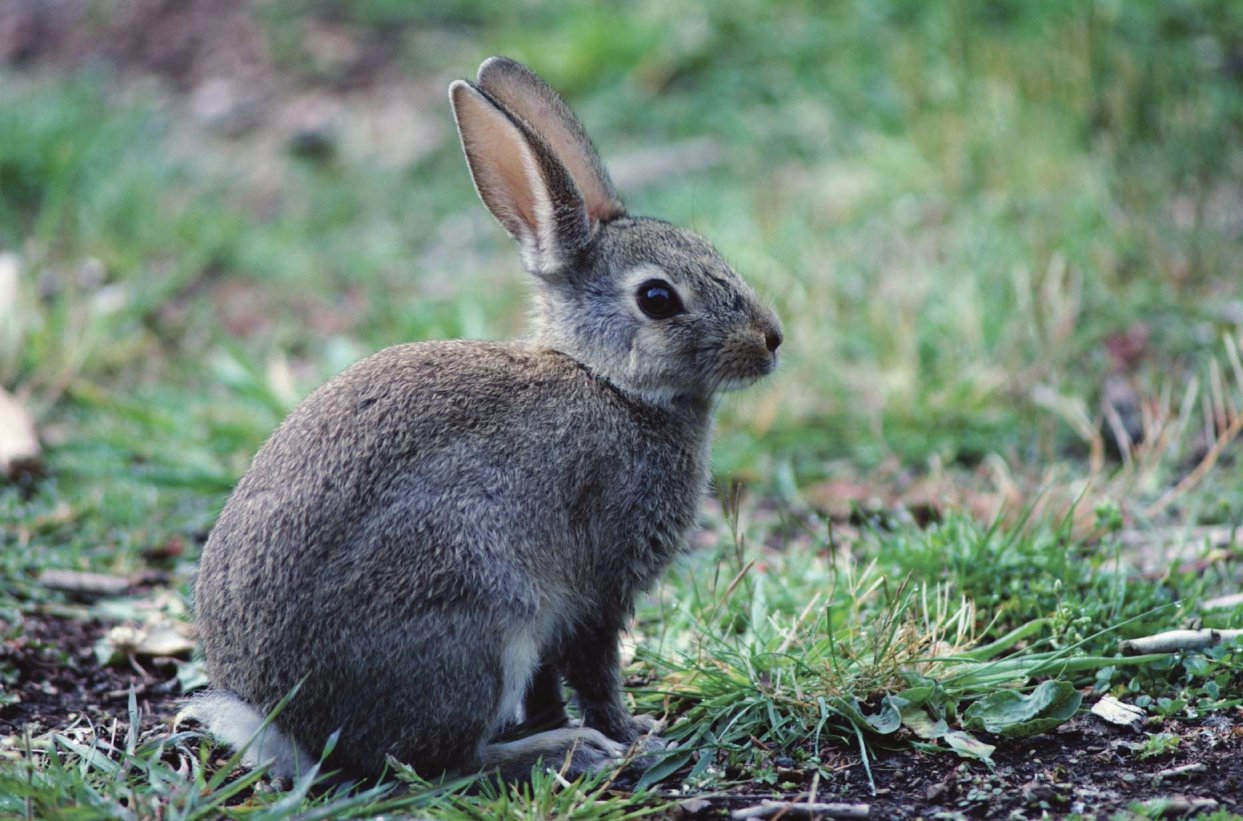 So much of what I learned about Nature, the plant kingdom, and alternative therapies, I learned because of another animal companion, my rabbit Flower.  Easter is almost here and it's a time when I remember our special bunny who was born on Easter Day.  We got her from a local farm when my son was just a toddler, along with another bunny we named Jewel. 
We had gotten both rabbits several weeks after Easter and I remember thinking how unusual it was that the farmer made a point of telling me when they were born.  As it turned out, Flower's life was an unusual one, as she eventually did come back from near death and she touched everyone in her journey of living.  This bunny taught me about the power of plants to heal and to never to give up even when it seems like the situation is hopeless. 
Because our bunnies had been raised on a farm (some for food), they were not as domesticated as those you would find in a petstore and they enjoyed their freedom.  Flower and Jewel used to live in our screened in gazebo which became more like a bunny condo filled with hay.  Since we didn't have an appropriate barn at the time, this seemed like the best alternative, however, after many weeks of happiness inside this spacious home, they managed to chew a hole in the screen and escape.  We found them shortly thereafter, but I will never forget the blood curdling scream let out by Flower when I placed her back in her enclosure.  She was extremely unhappy and she didn't hesitate to tell me so.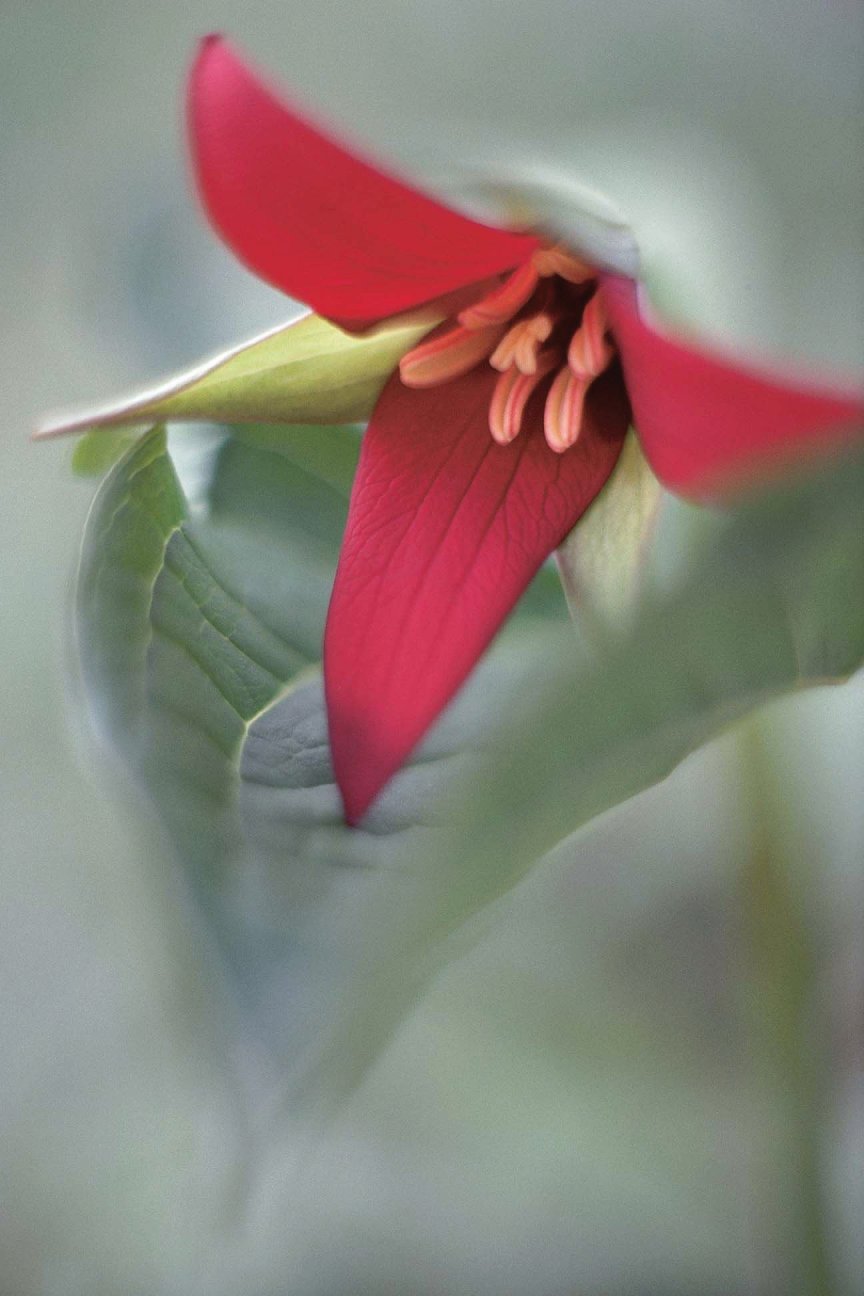 Eventually both rabbits escaped again and we only saw glimpses of them around the yard.    Rather than constantly chasing after them, I decided to let them roam freely in the garden, but I knew I was taking a chance.  Eventually they both disappeared, but I felt intuitively this was what they both wanted-- their freedom.   They had made their choice and I felt strongly about that.  They seemed to be around because many of my flowers and other medicinal plants had been eaten, but we never managed to get a glimpse of either of them.  Unfortunately, we never saw Jewel again, but after many weeks, Flower reappeared. 
One day my son was playing outside when suddenly he found Flower lying injured underneath some hedges.  Initially I thought she had been hit by a car and gave her some homeopathics for injury and trauma.  But, despite my constant attention and trying various remedies, she simply was not getting better, so I took her to a vet.  The vet noticed that Flower had been bitten by some animal, probably a cat, but the injury had occured some time ago and had healed somewhat.  She felt her weakness was probably due to pasteurella, a bacterial infection transmitted from the saliva of cats which is usually fatal.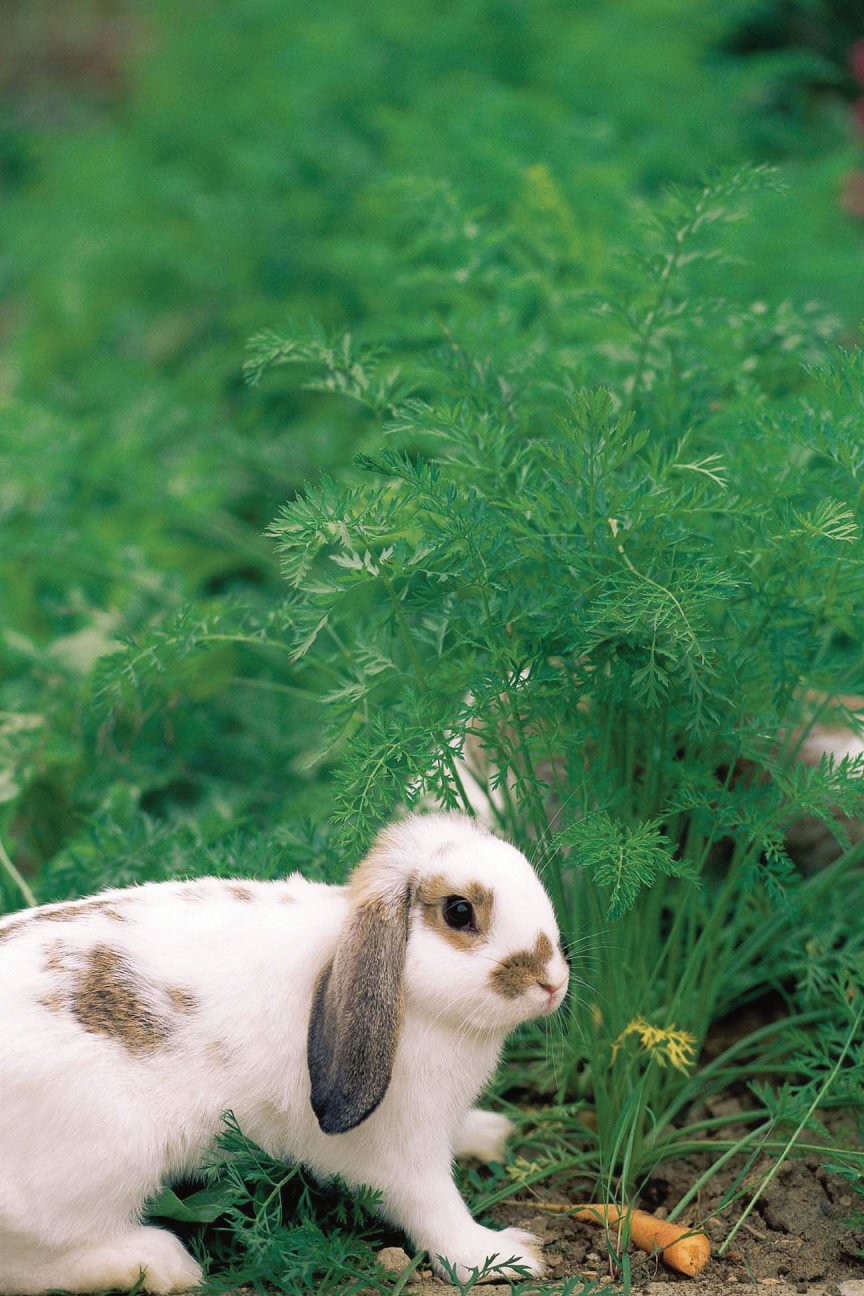 The vet didn't think she'd live.  As if this wasn't enough, upon closer examination a vet tech found fly larvae living under the skin  where the wound had closed over.  The fact that Flower was even alive, was a miracle.  Despite her severe condition, I wanted to give her a chance, so the vet did surgery on her and I left with antibiotics and a glimmer of hope she would recover.   I thought if she had made it this far, didn't she deserve another chance?  I truly believed she wanted to live and had found us for a reason.
As I began doing everything possible to help Flower regain some of her strength, over the following weeks I realized that what had saved her had most certainly been the many medicinal plants in my gardens such as red clover, echinachea, dandelion and violet to name a few.  Because I allowed native and other medicinal plants to grow freely, there was much available.  I knew that she would never have survived, had she not had access to all these plants because they helped eliminate the toxins from her body and boosted her immune system.  So, in addition to the rabbit food I had to syringe her with daily, I began giving her all the raw medicinal plants that she would eat. 
Just when I thought Flower was getting over the biggest hurdles and regaining her strength, she developed a huge tumerous growth on her nose which I suspected might be cancerous.  Interestingly, the previous owners of the house had also died of cancer.  I'm sure it was in the land and the underlying energy patterns of
geopathic stress
that had existed there.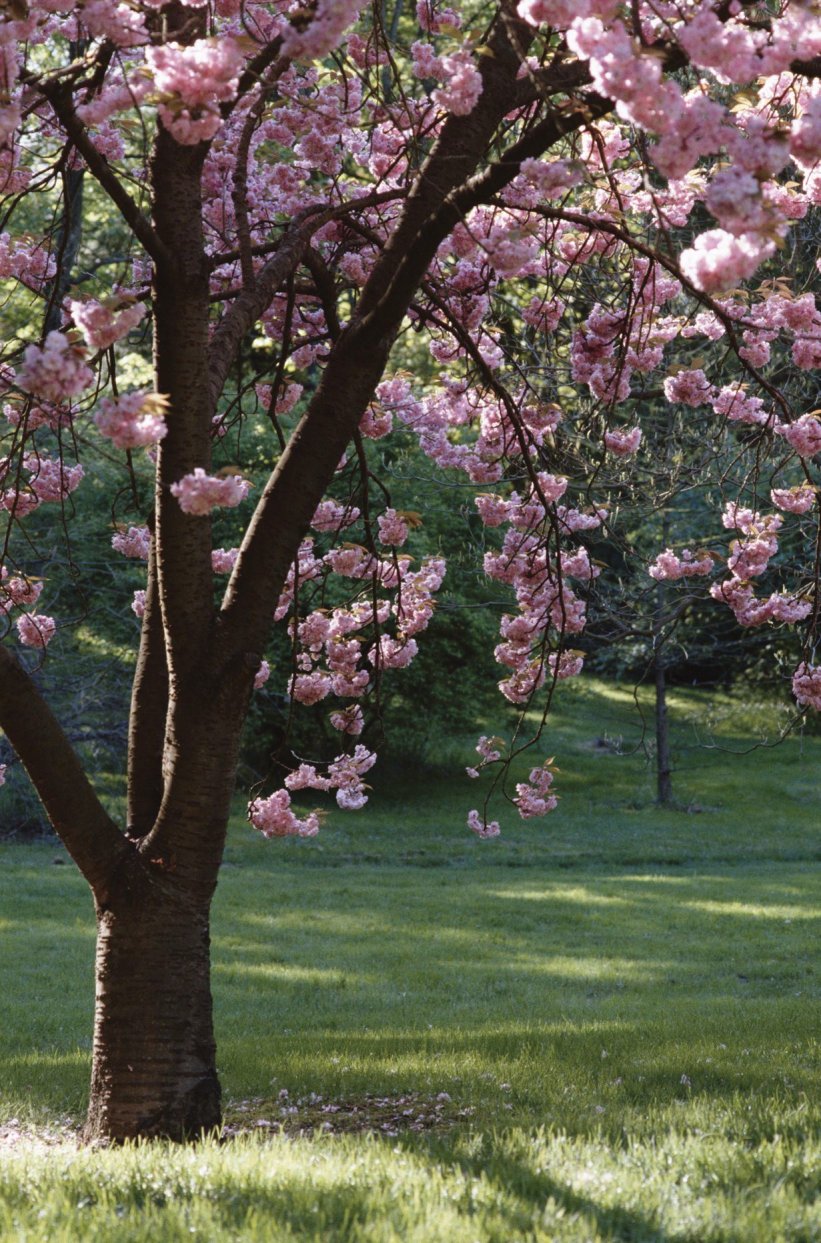 This time the vet was adamant that I either put Flower down or have a biopsy done on her growth.  I chose to do neither.  I didn't want to put her through more stress after all she'd experienced and I also didn't want to put her down.  She had overcome all odds and I felt she might be able to do it again, so I took her home and began doing research on medicinal plants and alternative treatments for cancer.  I learned that the violet which is commonly found in people's lawns and backyards, is one of various medicinal plants that have been shown to help overcome cancer. 
I also learned about an old Ojibwa tribal recipe called
Essiac Tea
which consists of slippery elm, burdock root, sheep sorrel and turkey rhubarb root and I began syringing her with this tea slightly sweetened with honey.  Interestingly I noticed the burdock and sheep sorrel was already growing on our property. To my amazement, Flower eventually recovered  and the growth disappeared.  The only sign of her illness became the permanent tilt to her neck which caused her to remain handicapped, but she was happy and healthy otherwise.
Flower demonstrated an incredible will to live and overcame all odds given her by veterinarians.  The best she was expected to live if she survived the pasteurella infection was 2 years and she lived to be 4.  She might still be alive today, if we hadn't moved to another house where she became one of many victims of a cruel and abusive neighbor.  Flower's death could have been prevented, but in looking back, I think she chose her time.  The sequence of events and the circumstances surrounding her disappearance were all too unusual.  Because of her handicap, she had never strayed far when she was allowed loose in the gardens, however, one day she disappeared and never came back.    We suspected our neighbor, but could never prove it.  It wasn't until the following year when two of our cats were seriously injured and we eventually found our beloved cat Guinnevere dead of a bebe gunshot wound behind our neighbor's home, that we knew who was responsible and that it was time to move.  Although too late for several of our animal companions, we eventually found a new home with wonderful new neighbors.  
Had we moved sooner, Flower would probably have lived a full life, but I know that while she was alive, she enjoyed her freedom and was happy.  During that time she inspired us all and  led me on a path of greater knowledge of the power of plant medicine and the power of an animal's will to live.  Flower also touched many people's lives along the way who in some manner contributed to her recovery including many veterinarians and friends who offered advice and/or services which included acupuncture,  lomi lomi and chiropractic treatments to help her regain her mobility and strength.  Everyone in my family was awed by Flower's tremendous will to live including my brother who helped contribute to her vet bills.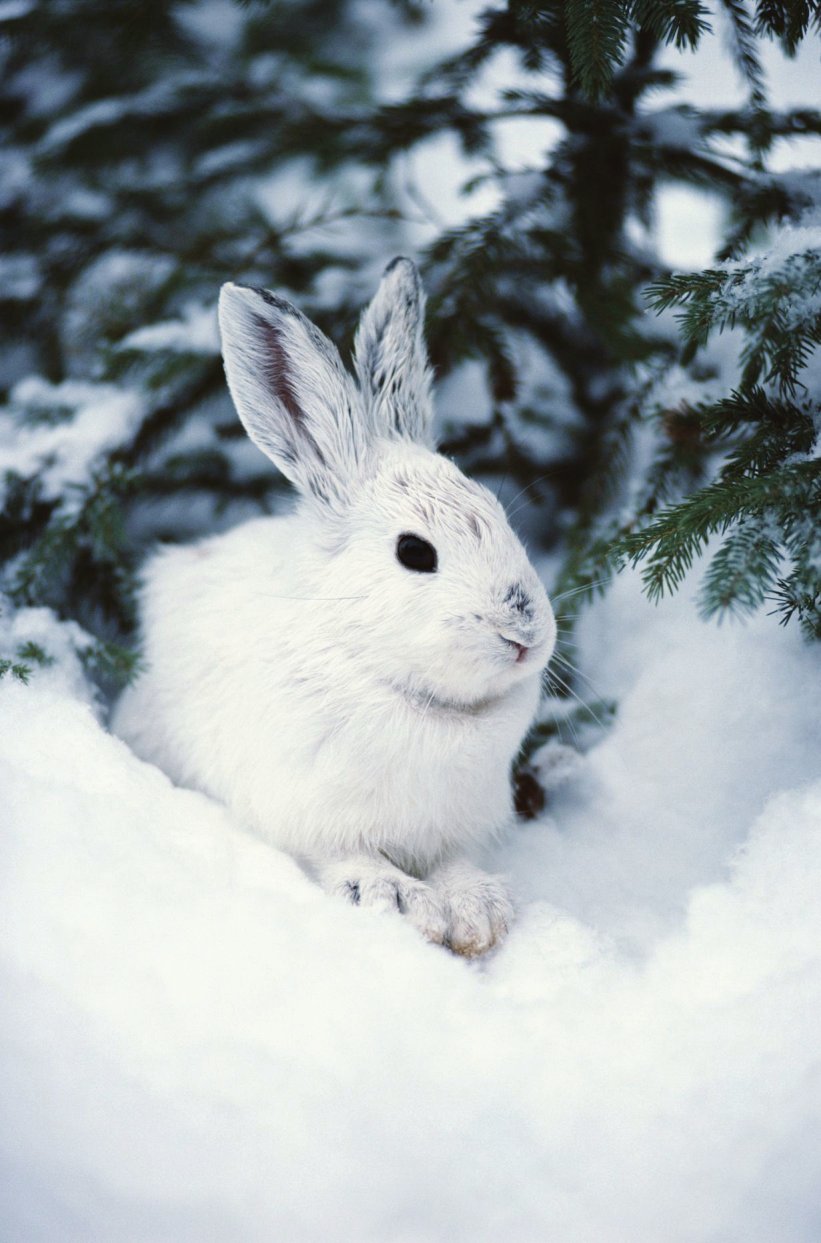 In memory of Flower, our miraculous bunny born on Easter, March 27, 2005, adopted  April 11, 2005 and died May 11, 2009.  May she inspire all of us to overcome all odds and seemingly insurmountable obstacles that we may be faced with both presently and in the coming years.
Easter Blessings!
Copyright 2011 Awen Environments.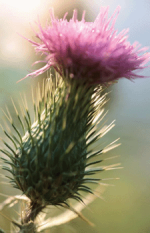 "Nature is full of genius,

Full of the Divinity;

So that not a snowflake

Escapes its fashioning hand." 

--- Henry David Thoreau

 
So often we fail to look at the details of our  world which generally include some of the tiniest creatures on Earth.  We assume that because something is small, it is insignificant and yet some of the most innovative and community oriented creatures are the bees and other members of the insect kingdom. 
Many believe that as humans we have dominion over all life and can eliminate the smaller kingdoms randomly and with great fervor, if they so choose.  However, without insects such as the bees and other pollinators, our food supply as we know it, would cease to exist.  Rudolf Steiner spoke of the incredible spiritual wisdom and ingenuity of bees in his series of lectures contained in the book "Bees."  He also accurately predicted the dire situation we now face due to our exploitation of them through modern beekeeping practices.  It doesn't take a genius to conclude that destruction of natural habitat combined with heavy use of pesticides within our culture and interference from human generated electromagnetic fields such as cell towers, have all contributed to their severe decline.
"The more you investigate these creatures and the manner in which they live, the more you will come to the conclusion that there is a great intelligence in how they work and what they accomplish."

         —Rudolf Steiner
Spring is fast approaching and this is the time when traditional home and garden centers promote their arsenal of pesticides, chemical fertilizers and everything imaginable to zap all those pests many don't want in their gardens or perfectly manicured lawns.  You can't target one form of life without affecting another.  All those so-called weeds and tiny, insignificant little beings that the majority of the population so mercilessly destroys are part of a very finely tuned system of balance that exists within Nature.  The only way to begin healing our physical bodies, is to change our individual  thoughts and actions toward the seemingly insignificant plants and creatures that inhabitat this planet.  Healing starts from the ground up and no one is impervious to it.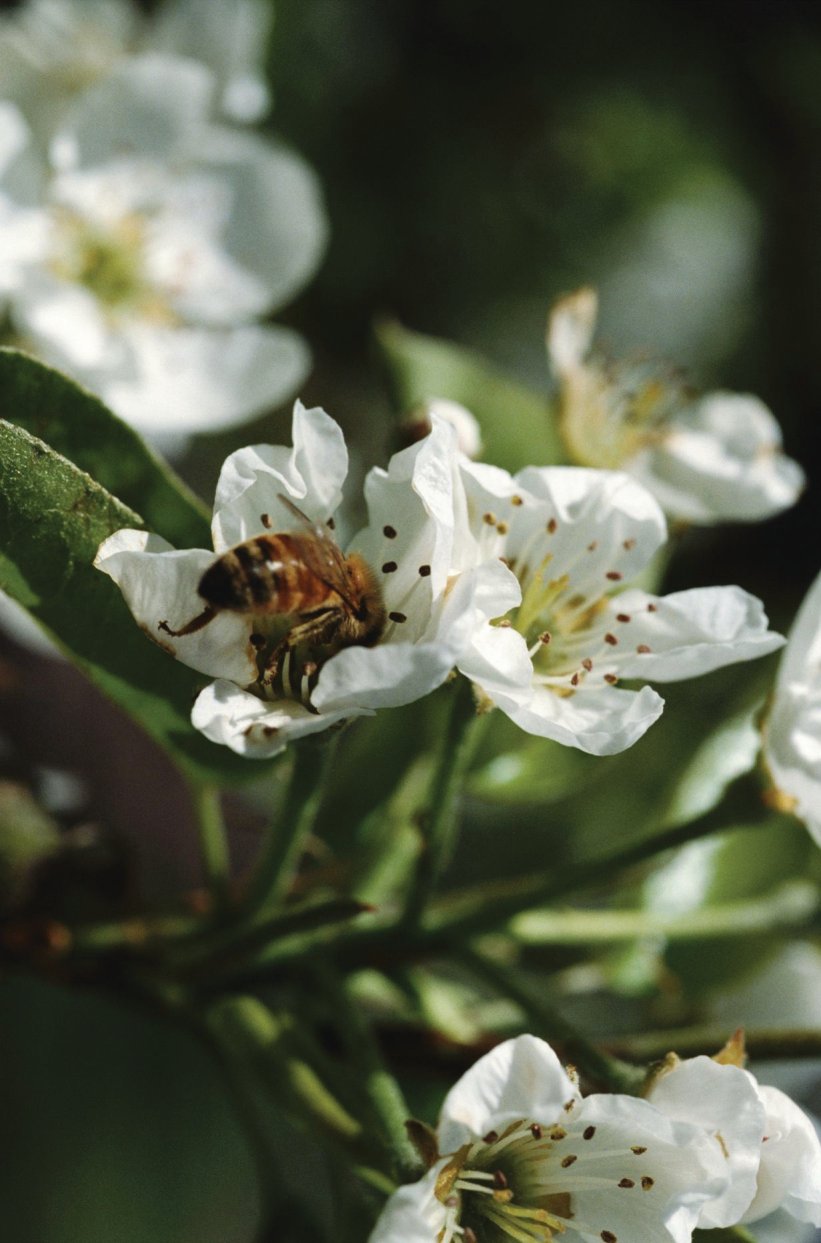 I had an opportunity to learn a valuable lesson from the insect world several years ago while my son was just a toddler and I was spending a tremendous amount of time within my gardens creating huge areas of wildlife habitat.  One day I suddenly felt a strange sensation on my leg and I began developing a tremendous itching all over my body.  I felt that I must have been stung by some bee or wasp, but this type of reaction had never happened to me before.  It became overwhelming as I waited for my son's father to get an antihistamine from my parents' home nearby, in order to relieve the itching.  My reaction was so severe that I forgot to consider an herbal poultice.
Within a short amount of time, I began to feel my entire body begin to shut down.  I was having difficulty breathing and I could feel my heart becoming constricted.   I knew I needed help fast and so I dialed 911.  By the time my son and his father returned, the paramedics had already arrived.  It was that call that saved my life.   The paramedics had responded immediately giving me oxygen and steroids to relieve the inflammation.  The man who saved my life told me that he had lost a young man just 6 months earlier for the same reason.   It wasn't my time.  I knew that, but it wasn't until much later that I learned what the message was for me.  A message from the insect kingdom about my own energy field.
It took me a while to recover physically after the onslaught of steroids on my body, as well as from the fear of working again in my gardens.  I had to overcome the fear though.  The thought of not spending time in my beloved gardens, was unimaginable.  Gradually, as time went on I became increasingly comfortable again working amidst the insects.   However, the following year I was stung again, but this time I had my Epi-pen and was able to inject myself, later driving to the ER.  It took me longer to recover from this incident, however, because I developed a severe reaction to the steroids this time.  Later that summer, I was stung again but this time there was no reaction other than swelling.  Each time I was stung, my vibration had changed, as I eventually came to find out in Steiner's book.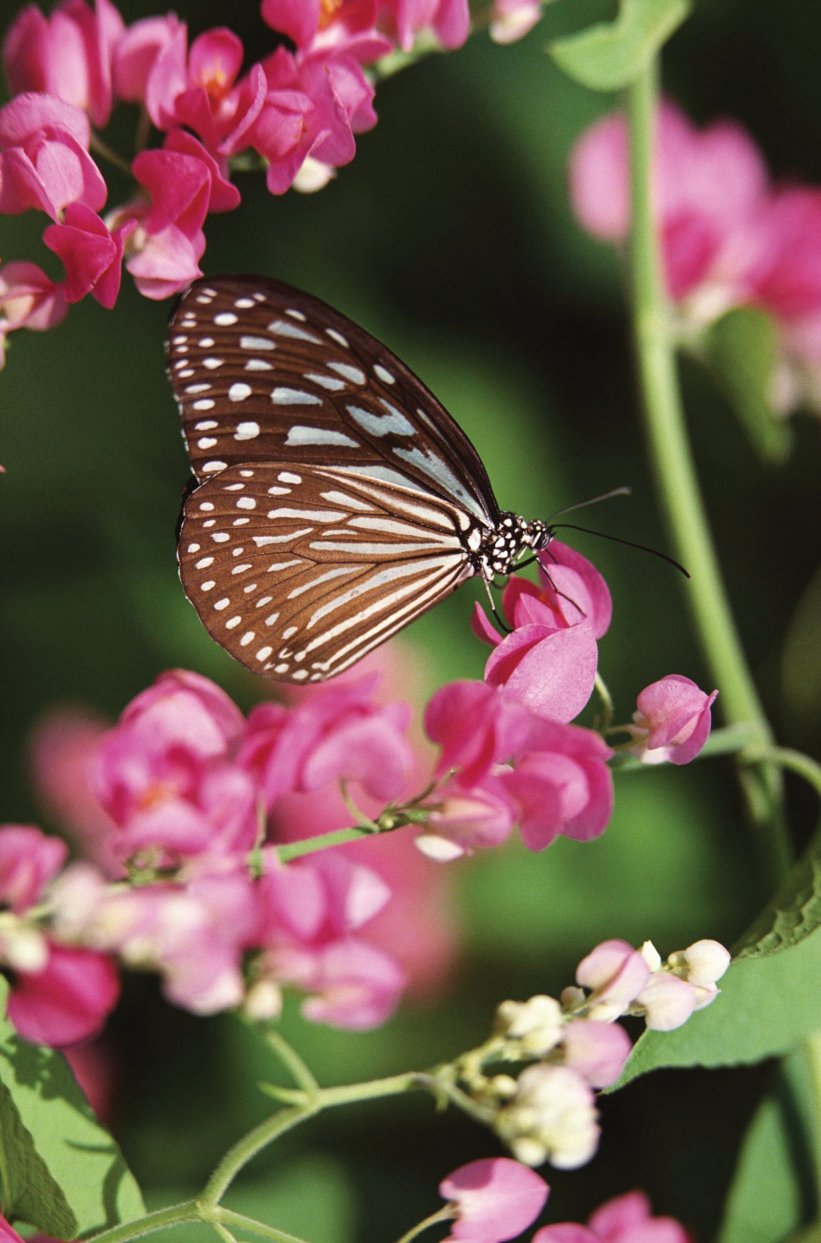 It was at that point I began to question what the message in all of this was.    At the time, we had a huge blackberry patch that each morning would be filled with yellow jacket wasps  nectaring on the delicious fruit.  My son loved picking the berries.  I had found a yellow jacket wasp nest buried in the ground where I had been stung the previous summer.  They were abundant on this property and there to revitalize the land that had been neglected for many years.  Insects bring a vitality and different vibration to the land, and yet they are persecuted by many each year as soon as the weather gets warmer.  In order to understand them, you have to develop a greater spiritual understanding of the perfection that exists within Nature, as insects communicate via the realm of vibration and unseen energy fields.  Our understanding can only come from observation and walking quietly upon the Earth.  Then they will tell you their story or as in my case, they
will blatantly draw your attention.
As I had considered why I was repeatedly being stung and what the wasps and bees were tryingto tell me, I realized that most times I was going into the gardens filled with anger regarding my personal situation which I knew inevitably had to come to an end.  Gardening was my way of dealing with these intense emotions.  I would repeatedly take all my thoughts and feelings into the gardens where they were being felt by all of Nature.  The insects were stinging me because they felt threatened.  As I realized what I had been doing, I began to develop a greater respect for these tiny creatures and a greater understanding of my own chaotic energy field.   It was then that I decided to face my biggest fears.   I knew that I had to walk into the blackberry patch at the height of activity in the morning and test out my theory.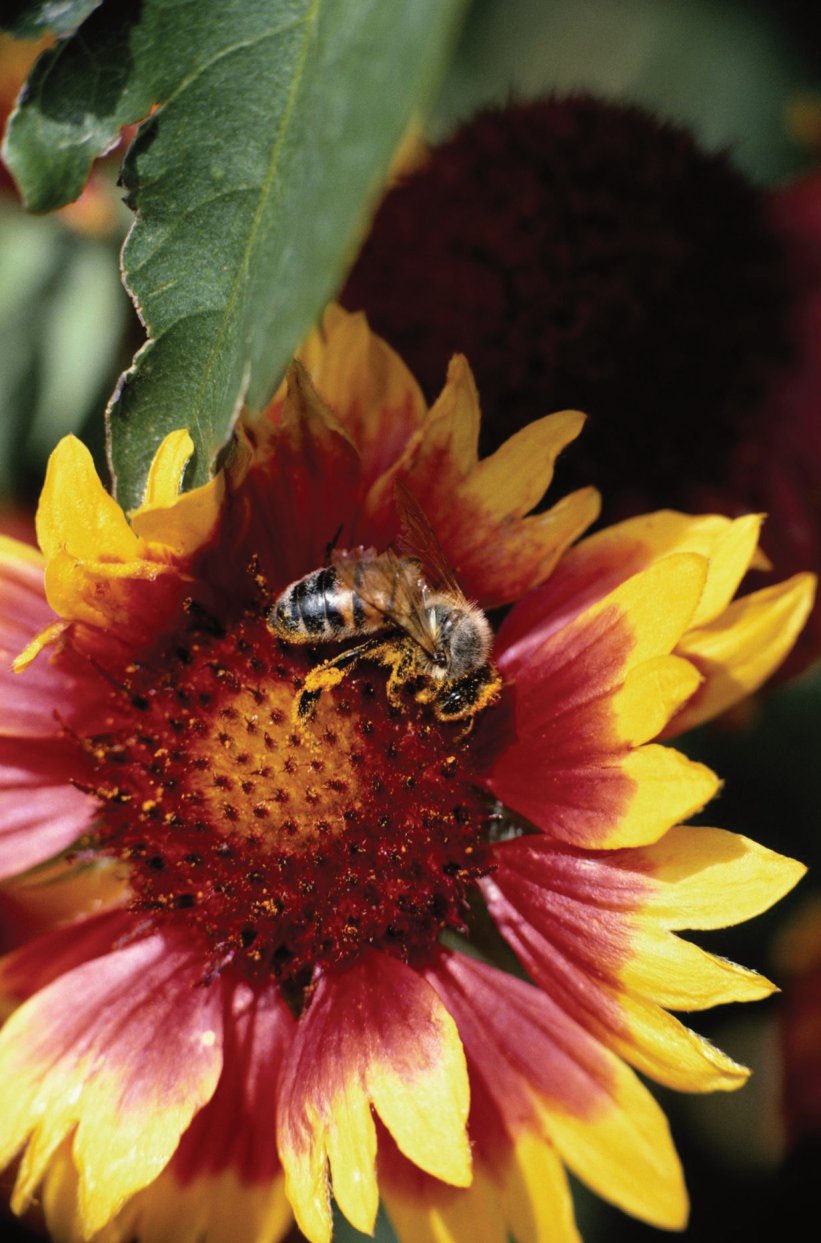 One morning I made a conscious effort to be grounded and at peace with only thoughts of the beauty around me as I entered the buzzing blackberry patch.  To my amazement, I was able to pick all the ripe berries I found that morning without one bit of antagonistic attempt from the wasps or bees.  I did this repeatedly for the remainder of the summer, always being conscious of my thoughts while amidst these creatures and nothing happened.  No one stung me.  I had proven my theory.  Since that time I have spoken to various beekeepers who have all confirmed that it's very important to be aware of your own energy while working with the bees, so as not to be stung.  It was thereafter that I found Steiner's book and learned about the incredible complexity and soulfulness found particularly within the bee hive.
We cannot change this Earth and our environment, unless we change our own ways.  Becoming aware of our individual actions, as well as what we put out into the universe is a big part of healing this planet.  Thinking that you can put even the slightest targeted chemicals into your gardens or in and around your home without it having an affect on all life, is simply avoiding the real issue.  We must also begin making an effort to acknowledge the subtleties within Nature and the fact that there is a complexity and perfection that exists. All emotion is absorbed by the atmosphere and grounded within the Earth.  If we all made a greater effort to infuse this planet with positive emotions and stop destroying that which seemingly gets in our way or is there to teach us a lesson, this planet would begin recovering from years of abuse and mismanagement.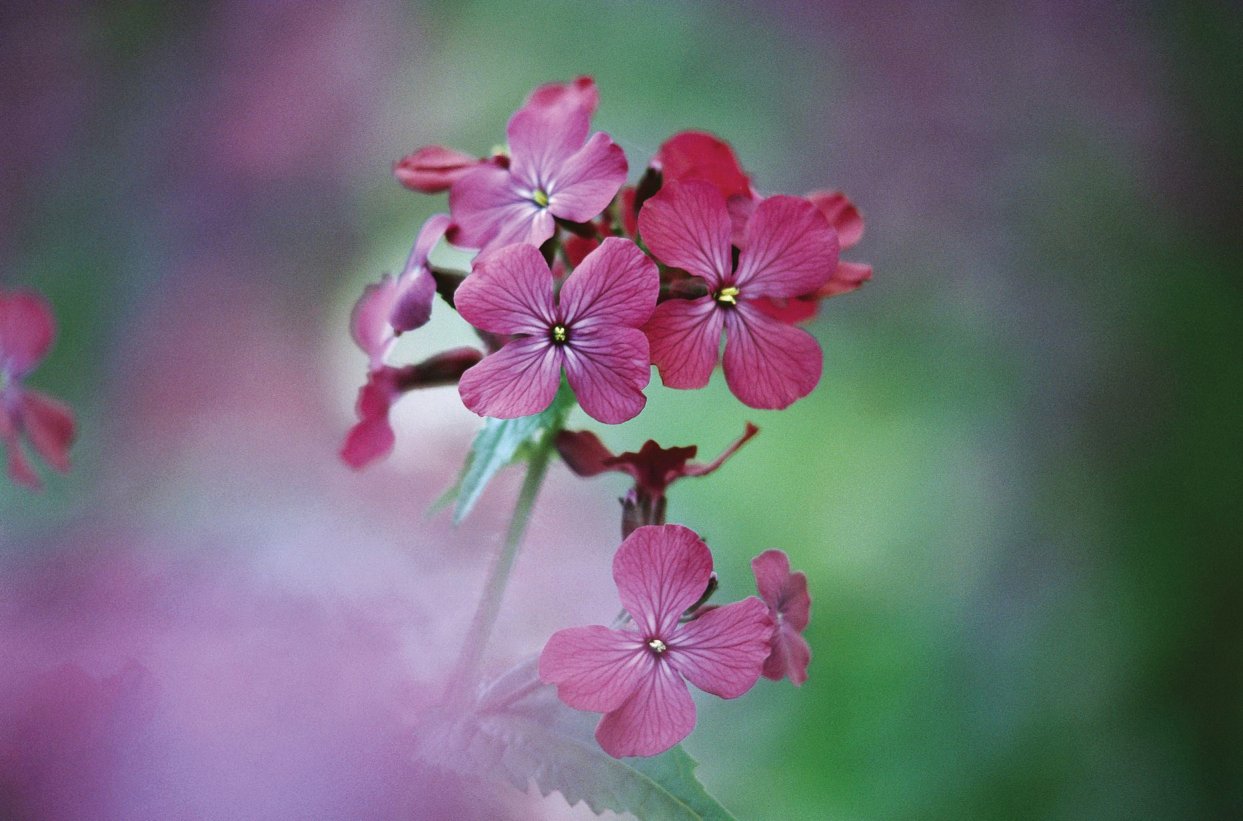 "Forgiveness is the fragrance the violet sheds on the heal that has crushed it." --- Mark Twain
Spring Blessings!
This article is dedicated to the sacred bees which bring beauty and  Nature's bounty into our lives.  May  we change our ways so that the bees recover from all that man has brought upon them.
*Copyright 2011 Awen Environments.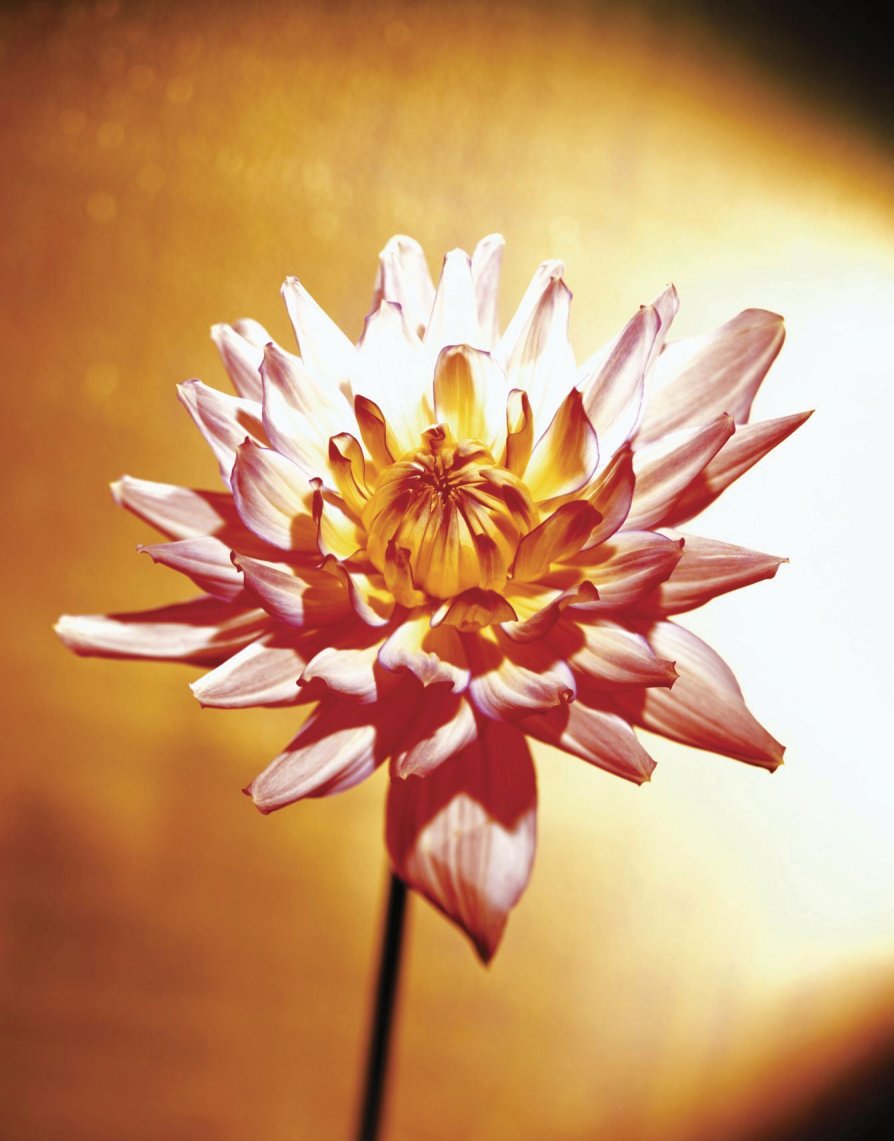 "The best and the most 
beautiful things in  the world
cannot be seen or even  touched.
They must be felt  with the heart."
   --- Helen Keller
So much of life and the unseen effects of our actions goes unnoticed on a daily basis.  We cannot always see the immediate effect we have by the choices that we make or when we display a gesture of kindness, a helping hand or we speak our truth.  At some level, though, these actions are registered and our intention emanates outward as a beacon of light to help transform this world, one event at a time.   It's difficult to know what difference it makes to do something seemingly insignificant, but if you're like me, you do it because it's what you feel in your heart is the right thing to do.
Several years ago I did something seemingly insignificant.  I was out walking one afternoon and found a Monarch butterfly that could not fly well enough to make her migration to the high mountains of Mexico thousands of miles away.  I brought this butterfly home and placed her in a terrarium which had access to daily sunlight.  I imagined she would die within days, yet each day she would nectar from a piece of grape I offered to her.  It amazed me how quickly she would respond, gently unfurling her proboscis (organ for drawing nectar) each time.  I did this for 3 months until one day I noticed she no longer seemed interested and was getting ready to die.  Sadly we saw her pass that day with a last flutter of her wings, as if in flight, as her soul left her tiny, delicate body.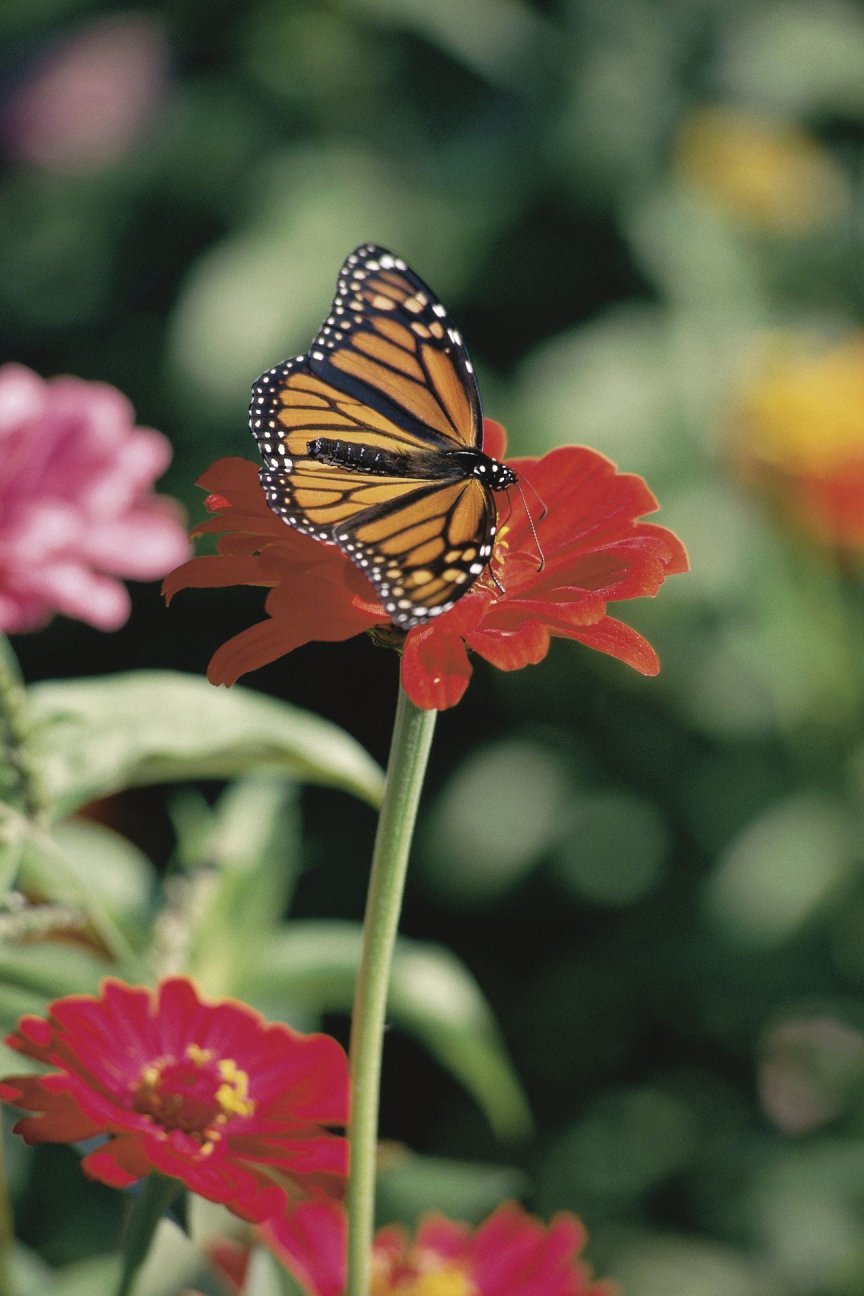 Yes, it was a bit of work to take care of this tiny creature whose life some may find to be insignificant, but I know that this experience changed my life and my understanding of the insect kingdom.  Insects are some of the most complex and yet highly misunderstood kingdoms of Nature.  Equally they have a purpose and their appearance in our lives a meaning, if we choose to see it. 
Butterflies and particularly the Monarch represent transformation due to the many processes they go through to become who they will be, most of which are arduous.  The caterpillar essentially dies to its former self during an inward journey in which the expression of its DNA changes.  The result of this time of transformation and death of the self, is the emergence of a beautiful new being that takes flight and is able to accomplish things previously impossible. 
This transformation not yet complete, the Monarch continues on a new journey guided only by an innate knowing originating from its ancestors and realms unseen, this time involving seemingly impossible feats of endurance and willpower to reach the place of its origins.  Perhaps a Monarch could choose to take an easier path foregoing the journey and remaining amongst the flowers nectaring solely in one location, but then it would not be following its inner calling and knowing leading toward a destination that will continue its species and strengthen the DNA of its descendents.  Throughout its journey it will come upon many different flowers, landscapes and experiences, all leading back to the source of its creation.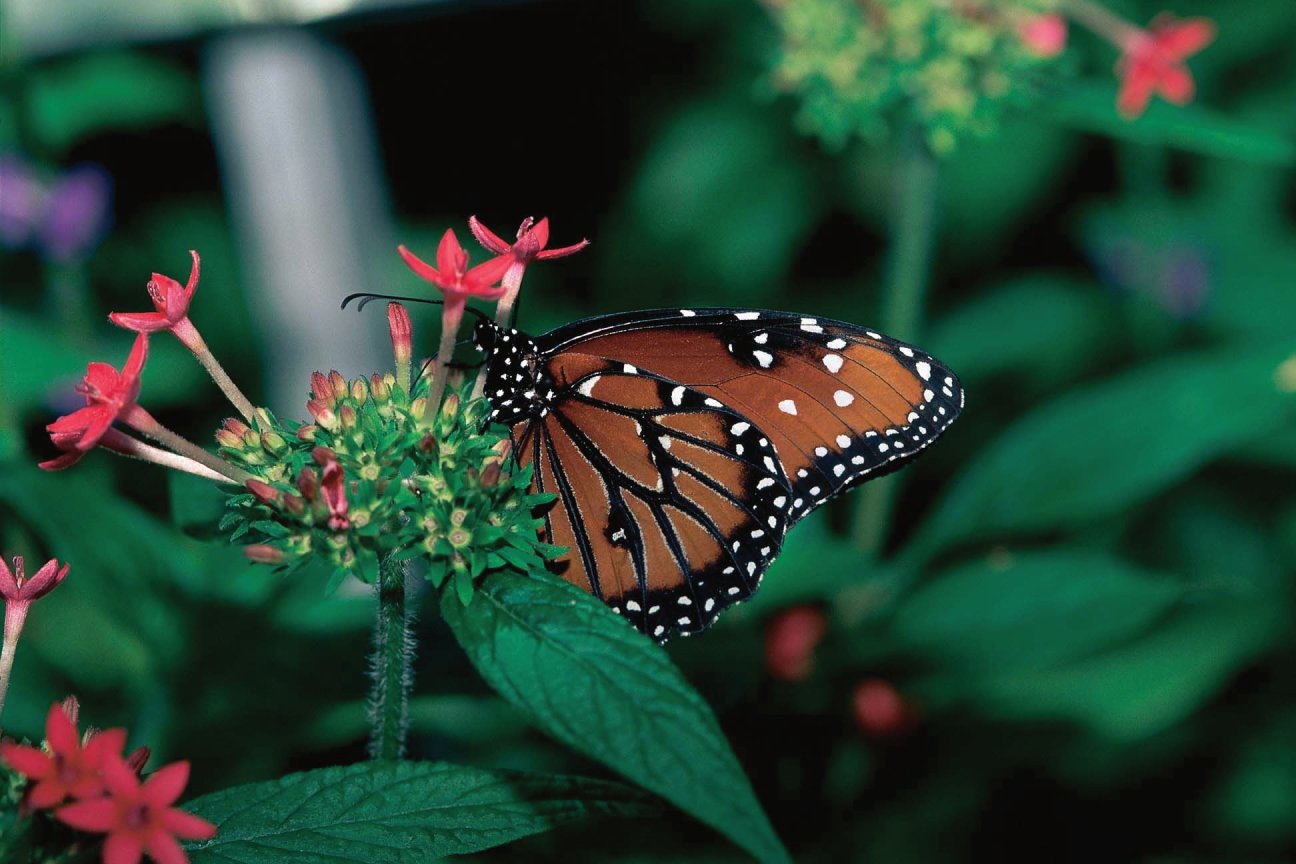 However short and insignificant the Monarch's life may seem to some, this journey into realms unknown, whether in the phase of death and rebirth of the caterpillar or the long flight guided only by instinct, is in essence the art of living  for all beings.  We all go through this process in some way dying to our former self at some point in our lifetime, a process known well in shamanic traditions.  And it is this journey into the unknown where we allow ourselves to be guided by our intuition that enables us to fulfill our inner longing for a more authentic life.  It is this inner knowing which will guide us in the coming months and years, doing what feels right in our hearts.
Although she did not complete her trip to Mexico, the honor of having our little "Mariposa" (Spanish for butterfly) as a guest for 100 days had a long lasting effect on my son who was 6 years old at the time.  It was a tiny miracle that we had both shared.  For some perhaps, it would seem an insignificant action and a waste of time.  However, for us it was a mystical journey into the realm of the unknown, the place where miracles happen when something can touch your life in a special way, creating a new outlook on life.  I'm sure my son will always remember the kindness we expressed for this tiniest of God's creatures and hopefully this memory will carry with him throughout his lifetime when he is faced with choices that are difficult or seemingly insignificant.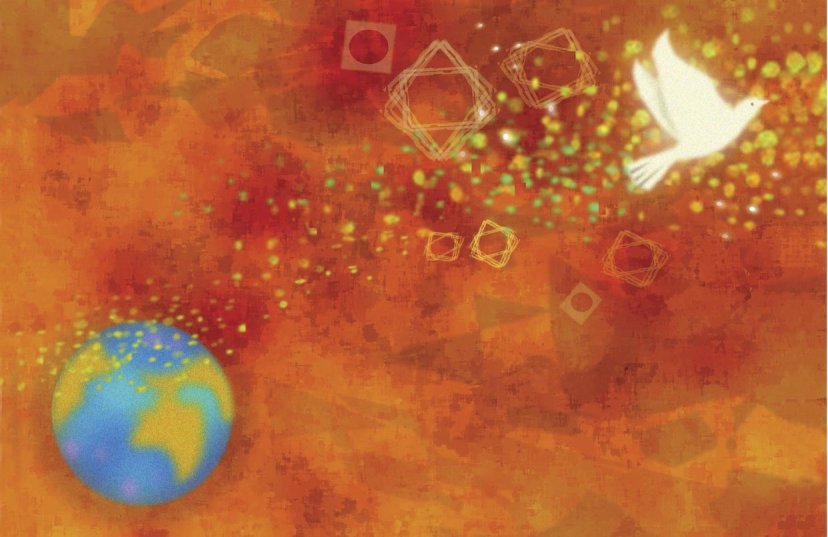 "Many small people who in many small places do many small things can alter the face of the world."
   ---Quote from the Berlin Wall
Do not think that the smallest of gestures go unnoticed in the overall scheme of things, for it all matters in this intricately woven world that we live in.  The energetic strands that connect us all are far more powerful than we can imagine and the effects are far reaching.  As many of you know, the flutter of a butterfly's wings can set off strands of energy leading toward tidal waves in another part of this world. 
Be steadfast in your determination and yet flexible to the changes, as you let your rays emanate outward to all those around you during these challenging times.  Find pleasure and meaning in the simple things and gather solace from the inspiration that is all around you.
Blessings of Inspiration!
Note:  Portions of this article were originally written as part of a newsletter which I sent out two years ago.  I believe the message is even more appropriate now as the challenges in our world have increased.
2011 Copyright Awen Environments.
/