Shopping Cart
Your Cart is Empty
There was an error with PayPal
Click here to try again
Thank you for your business!
You should be receiving an order confirmation from Paypal shortly.
Exit Shopping Cart
inspirational living arts

If you practice homeopathy, there are surely remedies that are your favorites.  I have several, but the one that always helps me with extreme situations is Belladonna.  When I first began my studies in homeopathy, my teacher talked about the pictures of several remedies and one of them was Belladonna. What I always remembered about her lecture was how 
Belladonna,
  because it was made from the vibration of a poisonous, psychotic plant, had the ability to "restore light from darkness."  That picture has always stayed with me over the more than 15 years that I've been using homeopathy. Over and over this concept has presented itself in a variety of interesting ways and I know for that reason this is one of my allies whose capabilities never ceases to amaze me.
Most recently I had an extreme situation that occurred after having my 7 month old shiba inu puppy spayed after being vaccinated with a rabies shot one week prior.  I will never know exactly what caused such an extreme reaction in her behavior, whether it was the combination of the rabies shot with the morphine that was used after surgery, or whether the anesthesia itself caused a shift in her consciousness.  It is possible that all of the things together combined with her sensitivity, caused such an extreme shift in behavior that we thought we'd never have our sweet, fun loving puppy back with us.
Although the rabies vaccination passed without any noticeable problem the week prior, as soon as we picked up Sachiko (Japanese for child of happiness), we noticed she was very lethargic and in a great deal of pain because every time we even touched her, she cried out.  She refused to eat anything but a small treat that evening and even that she eventually threw back up. She slept through the night, probably due to her pain medication, and the following day she raced around as though she was back to normal. It wasn't until evening of the next day that we noticed an unusual change in her behavior. Sachi started to become extremely irritable and began growling at our other dog.  She also began twisting and contorting her body in obvious discomfort.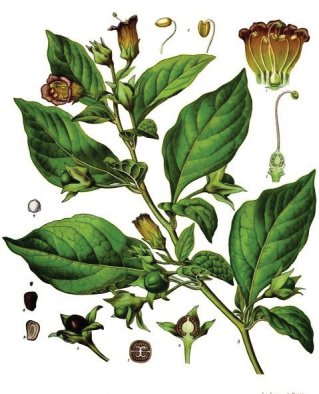 Other extremes have included when my son was a toddler and he developed such a severe headache that he was sobbing and asked me to take his head off because it hurt so much.  Another was when he was in kindergarten and came off the bus one day severely traumatized by an older child who had bullied him.  His mind became delirious as he raved and only Belladonna could comfort him.  In both instances, my son went from either extreme pain or emotional trauma to tranquility and sleep in a matter of minutes.  It's hard to imagine this type of response, if you haven't experienced it yourself.
Repeatedly Belladonna has worked in a variety of ways and situations where perception and/or pain were severe with an extremely sudden onset.  Despite Belladonna being a psychotropic plant in it's original state, the energy pattern held within the homeopathic remedy is able to transform the person or animals from a state of darkness to one of light, clarity and health.  It simply is one of my greatest allies.
Blessings of Health and Clarity!
2013 Copyright Awen Environments/Clarissa Harison.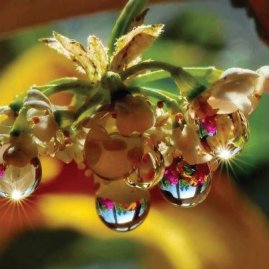 I've been thinking lately about how my interests and my work through out the years went from working inside the home with regard for the energy of space to where my focus is presently, which is outside with the land.  This has been an ongoing process for quite some time, but yesterday when someone from Myanmar found my site using the key words "bee feng shui," I just had to explore this idea and write about it.  I've written on feng shui and I've written about bees, but I've never written about how they relate to one another.  I doubt that many people have made a connection between the two, but there is one and the principles are at what I believe to be the very foundation of our survival here on this planet.  It has been said that humans will not survive on this planet more than four years, if the honeybee should disappear.  That's a scary thought given the honeybee is in tremendous peril at this particular moment in our planet's history.  Whether or not it would be that quick remains to be seen and I hope we never find out, but there's no doubt the loss of our pollinators would change our food supply as we know it, as well as the energy of our natural world.
So how does the honey bee relate to the energy of our homes and spaces?  Although I've loved seeing bees in action for quite some time now, it's been over a year since I began working with them intimately and observing their activities and behaviors as a caretaker of two beehives.  The insect kingdom in general has taught me a great deal about my own personal energy field and now the high energy honeybee has brought me to an even greater understanding of the dynamics of this planet and our own personal spaces.  I truly believe that it is our relationship to all insects that is the key to our survival as a human species.  In actuality, the insects do not need us, we need them and it's time we all changed our attitudes and stopped treating them as insignificant. 
Honeybees and insects in general are all finely tuned to the invisible strands of energetic grids that run through this planet.  You may not be familiar with them or you may choose to deny their existence, but ancient cultures knew about them and managed their societies accordingly.  The Earth has natural and man-made electromagnetic fields that run through the planet and we also have this energy flowing through our bodies.  Rudolph Steiner has discussed the significance of formic acid in his numerous essays on Nature.  Formic acid is the building block of life which connects us to the cosmos, revitalizes the soil and it is something that the insects bring to this planet and maintain.  Ants, wasps and honeybees are among those insects that revitalize an area by creating formic acid, without which we apparently would not be able to exist and it also has a spiritual essence to it according to Steiner.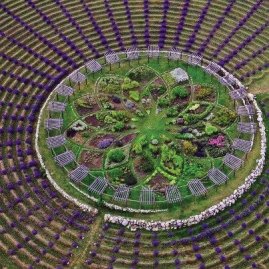 So, by their very nature, these insects are injecting a form of acupuncture or feng shui treatment of the land to enliven it.  They are opening up channels of dead or stagnant energies and allowing the energy to flow on this planet, revitalizing the area with high vibrational frequencies.  Subsequently, this energy will also then flow into the adjacent land and your home.  Those who have been bothered by bees, wasps or ants building colonies inside the structures of their homes, have no doubt experienced other problems related to energy stagnation within their lives, though it's easy to find fault with the insects.  Unfortunately, though their efforts might be noble and instinctive, the insects usually suffer the fate of their own demise when pesticide contractors are brought in who only exacerbate the underlying issue of imbalance of the land and energetic frequency of the home structure.  The owners of these homes never really understand what's going on at a core, energetic level.
Feng shui (wind and water) is about the flow of energy through our homes and through the land.  If this energy becomes stagnant or blocked, disease and disharmony results.  You cannot have a chaotic, stagnant or disease ridden property and not be affected mentally, emotionally and physically.  The two go hand in hand.  Obviously, those people who are drawn to living in cities with high energy frequencies and loads of activity and people, are more subject to a wide variety of influences some of which can be quite chaotic or destructive and yet if the inherent energies of the cities are positive and life enhancing, it can also generate a very positive influence to those who dwell there.  Too high of a vibration is not good and too low of a vibration is not good.  Just being in the country does not necessarily imply a better energy, if the inherent energies of the surrounding land are unbalanced or toxic with negative histories.  In truth, all of the Earth is sacred and even those seemingly negative environments have the potential to be transformed by human thought and behavior with the help of Nature.
The honeybees in particular, because of their work as a community, show us how everything is related.  Their work and very being corresponds to the sacred geometric pattern of the hexagon, a six-sided figure where there is no wasted space.  All is equal.  And so it is on this planet.  In truth, no life form or existence (including rocks, inanimate object or human creation) is insignificant, as it all came from the same source and works as a collective on this planet.  The links cannot be broken because they all work together and even something that seemingly does not have consciousness, originates from some form of energetic force at it's very basic level.  That is why the energy of space is so important because all things affect us at an energetic level-- human interaction, the natural world and the spaces we inhabit.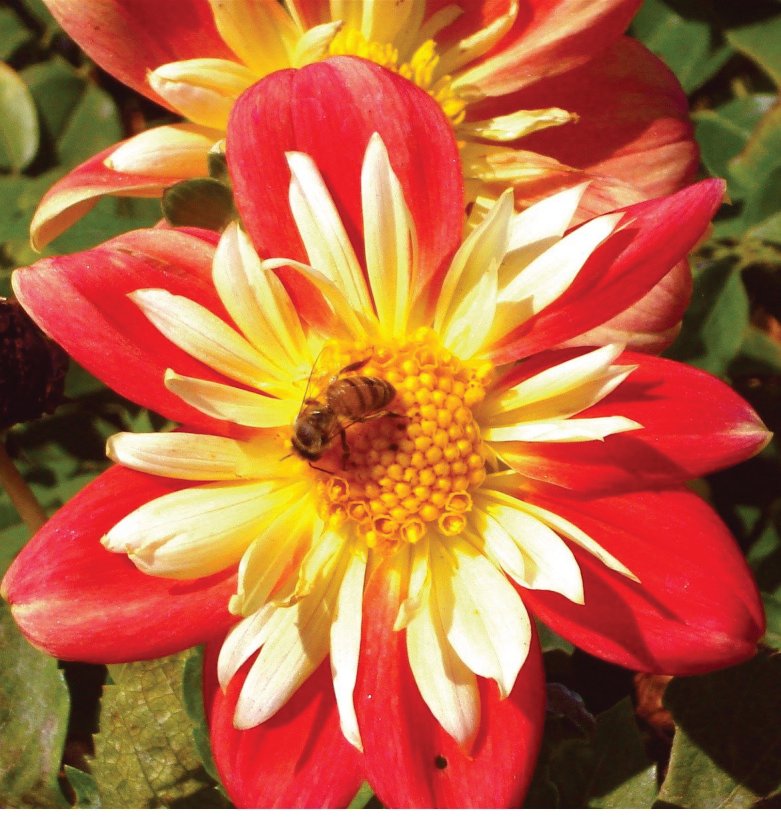 The honeybees teach us how to work toward a common goal and to take something of one form and to transform it into something more beautiful and life enhancing.  The honeybee brings more beauty and nourishment into the world and creates a healing nectar for all life forms, while transforming toxic patterns and behaviors into something positive through their very vibration and activities.  When you work to transform your personal space, you do the same affecting the environment around you.  It's time to restore
the sacred to everyday life
because truly our own spaces and spheres of influence are the only ones we can control or be responsible for.  The rest is subject to the choices and influences of others, the outcome of which has yet to be determined.
Bee the Blessings You Seek!
2013 Copyright Awen Environments/Clarissa Harison.
Consciousness and human intention are things that are greatly influenced by the geography of an area, but an area is also simultaneously influenced by the intentions of its inhabitants.  We only know that which we are taught, unless we choose to move outside that realm into the unknown and learn to trust our intuition and inner guidance.  Human intention is a powerful thing and it is the guiding force behind many a success and failure, whether at an individual or community level. 
The Chautauqua Institute has still maintained its original intention which was that of a pursuit of higher learning and spiritual awakening and the radiance of the healing land energies there is still evident when walking through this community with its carefully created structures and well cared for gardens.  Though it does seem to be more of an elitist community of homes as it was originally intended, it is also open to the public and still draws people from all over the world even today with its cultural and educational programs.  A wide range of scholars and progressive thinkers have visited these grounds and there is even a miniature replica of the city of Jerusalem created on the property.  I'm confident this is not a random placement, but symbolic of sacred Earth energies existing in the area.
Chautauqua Lake, unfortunately, has succumbed to tremendous problems with contamination from pesticide, fertilizer and sewage runoff, resulting in excessive algae. The surrounding region is also relatively poor relying mostly on the tourism industry which has been affected by these contamination problems.
What do most of the areas within WNY mentioned in this story (see previous posts) have in common?   They are all areas of powerful and sacred Earth energies, however, some through heavy development and their misuse, desecration and/or subsequent blockage of natural harmonious Earth energies, have become areas of economic decline, crime, poverty, disease and/or various forms of hardship.  Others, because of their spiritual intentions continue to carry on today with their work and bring light and awareness to this region.
If you happen to live in one of the areas whose natural Earth energies have been distorted by human intervention and lack of awareness, despite your best efforts, your life will most likely be impacted negatively by the underlying energy of your community and city depending on the toxicity and imbalance of the land.  Each person's experience will vary depending on what your soul resonates with and your particular need to resolve patterns within your ancestral DNA.   Sometimes the more you try to improve your situation, the more you may struggle and seemingly lose the battle, but in truth it is all a path toward self awareness and your body's need to restore balance.  I've seen incredible challenges that clients have had to overcome while living on various properties around WNY, some which were once part of large estates which represented a history of misuse of power within WNY.
I've heard countless numbers of stories from clients, friends, acquaintances, and even random people I've met who experienced tremendous challenges and often even tragedies while living in this region.  Some had left and later returned to the Buffalo area in their later years.  Often times their misfortune directly coincided with their return to this region, many encountering all forms of challenges, as though this cloud of darkness hovered over the region of Buffalo and the feeling was palpable as soon as your plane descended upon the airport or your car approached the region. 
I've also known of several geomancy teachers who came from other parts of the world and immediately became overwhelmed and exhausted from the energy of the Buffalo-Niagara region, due to their heightened sensibilitiess and often times they even experienced their own challenges during their stay.  Some locals, who have been born and raised here and never left, have experienced nothing but hardship and illness.  Eventually you believe it's the norm and that life is meant to be a struggle because that's what you've grown up with and all you've ever known.  Once you're in the negative spiral, it takes a tremendous amount of effort and awareness to break it.  That is often where faith comes in and a recognition of the meaning behind life lessons.  Recognizing that life is meant to be so much more is part of the road back from being a victim to creator of your own destiny and thriving in a changing, challenging world.  These challenges are increasing on a daily basis around the globe as the Earth works to restore balance.
Although my life became challenging shortly upon my return to WNY,  I also started moving in the direction of who I always was and not the person I thought I should be, as I began pursuing my passions.  Though it often happened in profound and unusual ways, it wasn't until I moved to the town of Alden that I was met with all forms of challenge and frustration that included health, career, personal and financial issues that kept me constantly on my feet and often overwhelmed me to the point of exhaustion.  I even had a close call with death in the first home when I went into anaphylactic shock while gardening and was rushed to the emergency room.  Given what I knew about how our environment affects our wellbeing, I worked hard to transform the energies of both homes during those years and restore balance to my life. 
In the first home, I felt the energy was a time bomb waiting to explode because the land had so much debris that had been buried there and the historical patterns had not been positive.  One of the previous owners had prematurely died suddenly, another had suffered from cancer, and another had lain collapsed in the house for days before someone had found him.  One bad thing after another happened while we were living in that house, and yet I felt a strong heartfelt connection to the land and a desire to heal it.  I learned a great deal while living there, but it was a tremendous challenge. 
Interestingly, Alden is also home to the Wende Correctional Facility which is a maximum security prison housing over 1,000 inmates.   It was also very close to the neighborhood where I was living at the time.  The land where this facility was built was originally donated by the Otto Wende family to Erie County to be designated as a public park.   While the land initially became a farm to feed correctional inmates in the Buffalo area, it eventually was decided to build a housing facilty for prison inmates in the 1920s.   Although the facility does have a productive horticulture program which contributes to beautifying public spaces, there is no doubt that the energy and consciousness of such a facility has affected the overall energy of the area of Alden.  People who think they are not consciously affected by working in such a facility are mistaken. There is also the fact that the original intention of the Wende family for the donation of this land was eventually completely disregarded and contrary to the original desires of the owners.
Nevertheless, I have never seen more passionate people, as during the town of Alden's attempt and eventual success in preventing a Walmart from being built on natural wetlands adjacent to my neighborhood during those years.   It was a definite step in the right direction toward maintaining the integrity of the land of Alden and preventing further contamination of it's natural existing water source, by preserving the integrity of one of five aquifers in WNY that lies beneath the town of Alden. I became seriously involved with preventing this development when a neighbor who initiated the campaign, approached me in 2006 to help him with his efforts. Sadly this man died suddenly of a heart attack shortly after the developer pulled out of the project and our mission had been accomplished.
The Russians and Austrians have also done a great deal of research on this concept of water carrying information and holding negative vibrations, and I believe it's relevant and was substantiated by the experiences I had.  I could just not dismiss them as coincidental, after what I'd gone through and what I knew.  Water can have tremendously healing qualities if it is vibrationally clear, but it can also have the opposite effect if it comes into contact with negative intentions and toxins.  It is also a life giving force which cannot be denied and can no longer be taken for granted (see movie on global water crisis.
Though at the time it was extremely challenging living in both houses, I am now grateful for all that I experienced and overcame there.   These experiences enabled me to view life from a much different perspective and I learned to fight for what I believed in and develop an inner strength, faith and resiliency that deepened my spirituality and connection to Nature.   I also gained an understanding of the nature of Earth energies  and water to such a greater degree, as I began to recognize the profound physical and energetic contamination that is rampant throughout WNY.   Since we are surrounded by water in its many forms, this is highly significant in terms of the vibrations held in the land energies here.  There are patterns here in WNY and within all of our lives.  It is up to each of us to discover and understand their meanings.
We are all linked to a huge web of energy that covers this planet. Learning how to recognize the history and the patterns such as those present in WNY is the first step toward healing this planet and your own life.  A home and its occupants can only be as well as the land that exists beneath their dwelling.  Restoring and enhancing the energies in your own environment is key to creating balance in your life.  Buffalo is not alone in it's challenges, as there are many similar former manufacturing cities around the world which are currently suffering from a similar predicament and those in areas such as Chernobyl or Fukishima that have been facing a far more severe challenge.  I think the answers lie at an individual level for all of us.  Though the circumstances appear daunting at times, focus on one's individual self and environment can ultimately have far reaching effects for all of us.
How do we integrate our need to create economic development and prosperity while maintaining respect for cultural and architectural achievements, and the right use of natural resources?   I believe the answer lies in working alongside Nature by understanding it's inherent characteristics and perfection, as well as developing technologies that harness these natural existing energies while utilizing sustainable, ecological methods.   No one benefits in the long term when land is desecrated, least of all our children or descendants.
Healing and restoring the sacredness of all life to the area that we live in through our actions and intentions is paramount in these changing and tumultuous times on Earth.   We simply cannot continue the same patterns and expect different results.   You also cannot simply run away from what challenges you because these patterns will follow you wherever you go.   Unknowingly you will be drawn at a soul level to similar patterns of dis-ease in your next choice of home regardless of it's geographic location, unless you resolve these energetic patterns right where you are and then you can move on.  Recognition and understanding are the keys to opening the door and initiating healing.  Holding a higher intention for restoring the sacred energies of WNY or wherever you may live, is the key to transforming the well being of this planet. 
Blessings of Earth Wisdom!
References and Further Information:
Copyright 2013 Awen Environments/Clarissa Harison.
The more sacred a place from the standpoint of Earth energies, as well as human intention, the more powerful it's energy to transform. The desire to harness these energies by those who sought to increase their wealth and power by controlling these sites, has been the subject of wars for millenia and the rise and fall of many nations.  Building over sacred water sources can invoke the healing and inspirational powers of the land, but this power can be enhanced or abused depending on one's intentions.  Prayer and meditation over these areas, particularly in the case of cathedrals and sacred temples, has wide reaching effects. Spending time near these powerful Earth energies has the ability to induce altered states of consciousness, as well as to influence the consciousness of people within a region over time. 
Western New York is a perfect example of lands that are imbued with the sacred energies of the most life giving force on this planet, fresh water which supplied sustenance, hydroelectric power and also a means for transportation and trading of goods.  Underground water also provided a medium for spiritual development because water is a carrier of information and can be affected by thought and prayer.  This region is home to five different aquifirs that exist under various towns.  The power of water, which was eventually harnessed and sometimes redirected, originally contributed to a variety of developments in this area including economic and material, as well as idealistic and spiritual. One town in particular also utilized water to heal.
The town of Lancaster is part of this story because it lies on a direct meridian of energy (Broadway Ave.) which runs into the city of Buffalo and also lies on two of five aquifirs existing within WNY.  The area also consists of Como Lake Park which was originally designed after  the tourist resort Lake Como in Italy.   Natural water sources in the area have made the creation of this body of water possible.  Como Lake Park is one of the first multi-purpose parks in the WNY where the energy of Cayuga Creek, the historic stone structures and shelters once built with integrity and artisanship, and surrounding wild areas offer serenity and peace when not inundated with partygoers who often lack awareness and respect for the sacredness of the land. 
When you indiscriminately develop wetland, you destroy the surrounding protection of a landscape and its water source.  This creates disturbances in the natural life enforcing energies of an environment.  When natural water streams and underground water sources are redirected and/or contaminated, it creates stagnancy in the landscape which results in the land not being able to breathe properly and the residents of these neighborhoods often experience a wide range of problems including the premature dying of trees, excessive wetness in unwanted areas, and also an increased susceptibility to disease and parasites because the land has gone into a destructive/deterioration (not life enhancing) phase.
The healing black water baths were once world renown, drawing people who sought to be cured of rheumatism and other ailments due to the many minerals contained within the water. Minerals offer different frequencies which the body absorbs when exposed to them.  By immersing themselves in a mineral bath to release toxins that the body had accumulated, it's not surprising that people's energy and health was restored to equilibrium.
Unfortunately, people eventually stopped believing in the healing powers of the mineral baths due to the advent of conventional medicine, which led to a decline in business.   Sadly, many bath houses in the town were also destroyed by fire and the last spa finally closed.  A historical marker was placed at the St. Aidan's Episcopal Church in 1971, where a labyrinth now exists.  It is the location of the last black water healing bath house in Alden.   Although the healing black waters are no longer utilized, the sacredness of the town of Alden can still be felt in areas like Joe Panza's Nature Trail and are reflected in the nearby old growth trees in the neighboring park, which anchor much of this sacred land energy where a bath house once stood.
Sometimes during my most challenging of moments, I have found myself drawn to the Basilica to light a candle and focus my prayers and intentions, feeling the need to access the Divine energies anchored there.  They can be found amidst the beautiful angel sculptures and incredible artwork and iconography that is reflective of the great cathedrals of Europe.  The columns of Earth energies generated by water that are prevalent beneath the Basilica were still very palpable when I last visited and offer a continued source of energetic support.  Unfortunately, the town itself is filled with a general malaise which is evident just walking the streets and viewing the many struggling businesses and dilapitated structures that surround the Basilica. 
This green world created by human intention, no doubt offers tremendous healing powers to the public by it's very nature.  However, there is also a feeling of exhaustion amidst the vegetation, as it continues to give energetically to the public that seeks upliftment within these manmade walls, particularly during challenging times, and yet there is no source of land energy to revitalize the plants and trees within the structure.  I could feel that the energy within this building is one of a struggle to maintain vitality.  I know it is due to the contamination of the region and the natural land energies which are now blocked. Plants and trees are a huge indicator of the wellness of an area.
(photo of Albright Knox Art Gallery, Buffalo, NY by Matt Roginski Photography)
Eventually cholera, typhoid and influenza outbreaks were rampant in the early years amongst the many immigrant workers employed at the steel mill, due to extremely poor working conditions.  Profit and power were the main focus and obviously not the well being of its workers, as with most large corporations during the industrial era.   Many employees also died due to the introduction of electricity and the inability to understand it's consequences for the many foreign workers at the steel plant who were challenged by the English language. 
Wealth was concentrated amongst the select few in Buffalo during the height of its booming era and acquired through the back breaking labor of foreign immigrants looking to make a new life for themselves and their families in the New World.   It's interesting to note that cholera is also associated with the tubercular miasm (societal pattern of disease) that I have found to be related to the land's inability to breathe, such as when there is a disruption of naturally occuring land energies and the waters become contaminated and/or stagnant.  I believe that availability of fresh water is at the heart of all wellness and the subsequent manipulaton and desecration of the surrounding land and waters contributed to the rampant spread of disease during this time period. Unfortunately, we haven't ventured that far from this pattern within WNY, we just have a new host of diseases to deal with and far more methods to cope.
Did Father Baker know at a soul level about the impending economic doom and cancer that would eventually descend upon the town of Lackawanna and it's surrounding areas of Buffalo? Is that why he felt the need to anchor light and worship in this area in the 1920s after the building of the steel mill? We will probably never know his complete motivations and perhaps he didn't truly know himself.  He just knew that he had to accomplish his mission and he did.
What is for sure is that the Basilica and other sacred structures in this area have offered hope to countless numbers of people whose lives have been destroyed by the greed and the destruction of this WNY region by the hands of powerful, sometimes ruthless people who sought only their monetary gains, apparently giving little consideration for the effects it would have on future generations of inhabitants in this area.  Incredible works of architecture were also destroyed in the city of Buffalo in an effort to outdo another person or gain more power and social standing.  It is unfortunate that many beautiful architectural landmarks no longer exist because of the incredible affluence that once existed in this region and the need to obtain more material power. 
The ravages of industrialism are still seen today in many of the Buffalo-Niagara region's desolate landscapes. Despite this legacy of contamination and environmental destruction and their accompanying energetic patterns held within the Earth, there continues to be hope in a struggling area because there is always life and renewal at a cellular, environmental and spiritual level.   There is a growing interest in sustainable building processes and alternative methods of healing that are slowly bringing WNY out of stagnation and imbalance toward an increasing sense of renewal and revitalization.  But it is a very challenging process  and it requires everyone's participation on both an individual and collective basis.
Green spaces in Nature, as well as cathedrals and temples of worship and other sacred manmade structures, offer hope, healing powers and inspiration to many during times of change.  It doesn't matter how or where you choose to find your connection.  All of the Earth is sacred and where there is a spark of light and hope, there is a potential for so much more.  When we focus our  intentions and act in positive, loving ways toward our environment, there is also change and renewal at the most basic of levels, inside this planet Earth and within ourselves.
Blessings of Earth Wisdom!
2013 Copyright Awen Environments/Clarissa Harison.
References and Further Reading:
Alden Historical Society
Geographic locations exert an energetic influence over our daily lives, whether positive or negative, depending on how long we live in a particular area, and eventually attracting health and good fortune or misfortune and disease to our lives.  Among some of the locations within Western New York with powerful energetic and historical significance are the city of Buffalo, the area of Niagara Falls, the town of Alden, the Chautauqua Lake area, and the town of Lackawanna.
Each of these locations have in some way significantly contributed to either economic, cultural, educational and/or healing and spiritual development in this region.  I believe they also hold inherently powerful Earth energies, though much of these energies have long since been covered by layers of wrong intention and misuse.  There are other towns which I feel significant and relevant to this story and I will be mentioning them in later posts.  Some locations within WNY, though significant, I will not mention largely because I don't have much personal experience with them and including them here would make this story much longer than it already is.
Only if we understand the history of the location we live in, its inherent natural energies, as well what has been done to the land, can we change our future, as we heal the past through what we have learned.  You cannot simply demolish a structure or bury a toxic substance and expect, harmonious, life enhancing energies to follow.  The energy must be dealt with from the ground up and at a sacred level giving respect to Nature, as the ancient cultures once did.  Unfortunately, as a largely materialistic society, this has rarely been done in the US, after the desecration of land by industries that sought only profit and did not think about future generations, as they ravaged the natural life enhancing energies of the land where they built their manufacturing facilities.  
Four lion sculptures surrounding an obelisk at Niagara Square face the cross quarter directions (southeast and west, northeast and west) which symbolize guardianship of Earth energies and power within the city of Buffalo.  Interestingly these directions also represent wealth, partnerships, benefactors and wisdom in terms of the compass directions of the ancient art of feng shui.  I don't think this is to be overlooked because Buffalo's power was once based on economic wealth, but it is also the city of helpful people and community, where people always come together to help their neighbors in need.  I believe it is also a place where people use their experiences of hardship to gain wisdom and offer greater compassion to their communities and to the world.
The Senecas and other Iroquois tribes knew that whoever controlled this area would yield power, but I believe they also knew it was something to be held sacred and not abused. A door is also a threshold or opening to be respected, and in this case, it was the door to the new frontier and the rest of Northern America, a place for new ideals and freedom from oppressive systems. I don't think the responsibility of this Western Door should have been taken lightly, and least of all desecrated by industry. It is even possible that perhaps, some areas should never have been built upon because they were too sacred, but we will never know for sure. We can only learn from the mistakes that have been made.
In some Native American traditions, the West symbolizes our ancestors and the past, perseverance when challenged, as well as  self knowledge and our understanding of life's meaning.  The Seneca, a nation whose very principles were based on peace and the Iroquois Constitution known as the Sacred Tree of Peace, were warned by one of their prophets, a wise man named Handsome Lake, to maintain their ways of ceremony and spirituality after the arrival of the Europeans to this area, in order to ensure the survival of the Iroquois people.  It is unfortunate that the Senecas were eventually pushed further and further off their lands within WNY by the Holland Land Company who eventually sold most of the former Seneca lands to wealthy businessmen and developers.  Nevertheless, I believe that the spirit of the Wisdomkeepers or Guardians of this region continue to hold a sacred space within WNY and that this natural healing power will one day rise again to restore it's rightful place in the new paradigm of sustainability for this Earth.
Western New York has extremely high rates of unemployment, with minimal opportunities so many eventually chose to leave this area in search of work and a better life.  As people loose their livelihood and/or succumb to disease and struggle, either they turn to God and their faith and often channel this into creative expression or compassion for others, or ancestral patterns begin to emerge and people turn to substance abuse and other forms of self-abuse when they no longer respect themselves. Often times this anger and despair gets channelled in a variety of negative ways.  If you do not respect yourself, how can you possibly respect the Earth, which is part of yourself, as well as all life within your environment? So it becomes a vicious circle of patterns held within the Earth and within a city.
As mentioned, Buffalo does lie on a fault line and has experienced minor earthquakes in the past. Fault lines are fire energy and not only can they generate noxious energies, but also their negative aspects are symbolic of a division or rift in Earth energies and also in ideology of the people inhabiting the area, often contributing to differences of opinion and argumental energies.  I'm sure this has contributed to the conflicting views on infrastructure in this area and it's lack of cohesive development.  I also see this as a sign of the spiritual/material conflict which I believes lies at the heart of the rise and fall of Buffalo, as well as this surrounding region.  Without respect for Nature and its lands, a society is doomed to fail economically at some point and I believe this is what eventually happened here and continues to impede the restoration of vibrancy to this area.
Are all these things a coincidence?  I think not when you have an understanding of Nature and geomancy (the study of Earth energies) as I do.  All  humans and the cities they inhabit have a shadow self, and in order to heal that side, you must look at it.  That is why I have included some not so pretty statistics and topics in this article, things which many people would rather not talk about, but they need to be recognized in order to be understood and healed. Sometimes life, including understanding and wisdom, is like a giant jigsaw puzzle.  You have to put all the pieces together before you can see the whole picture accurately and then it starts to make sense. 
Patterns can be changed by human intention and action, by working co-creatively with Nature to restore what once was.  The purpose of this three part story is to reflect on the magnificence of what this area once was and inherently still is.  By recognizing both WNY's strengths and what contributed to what I believe was this region's downfall and subsequent disruption of life enhancing energies of this region, I hope to provide a reference for other cities around the world, in terms of helping to understand the energies of their locations, as well as to prevent similar outcomes for those in developing nations where indigenous peoples are currently fighting to prevent the desecration of their lands.
With Blessings of Nature's Wisdom!
2013 Copyright Awen Environments/Clarissa Harison.
References and Further Reading:
New York State, Department of Health
New York State, Office for the Prevention of Domestic Violence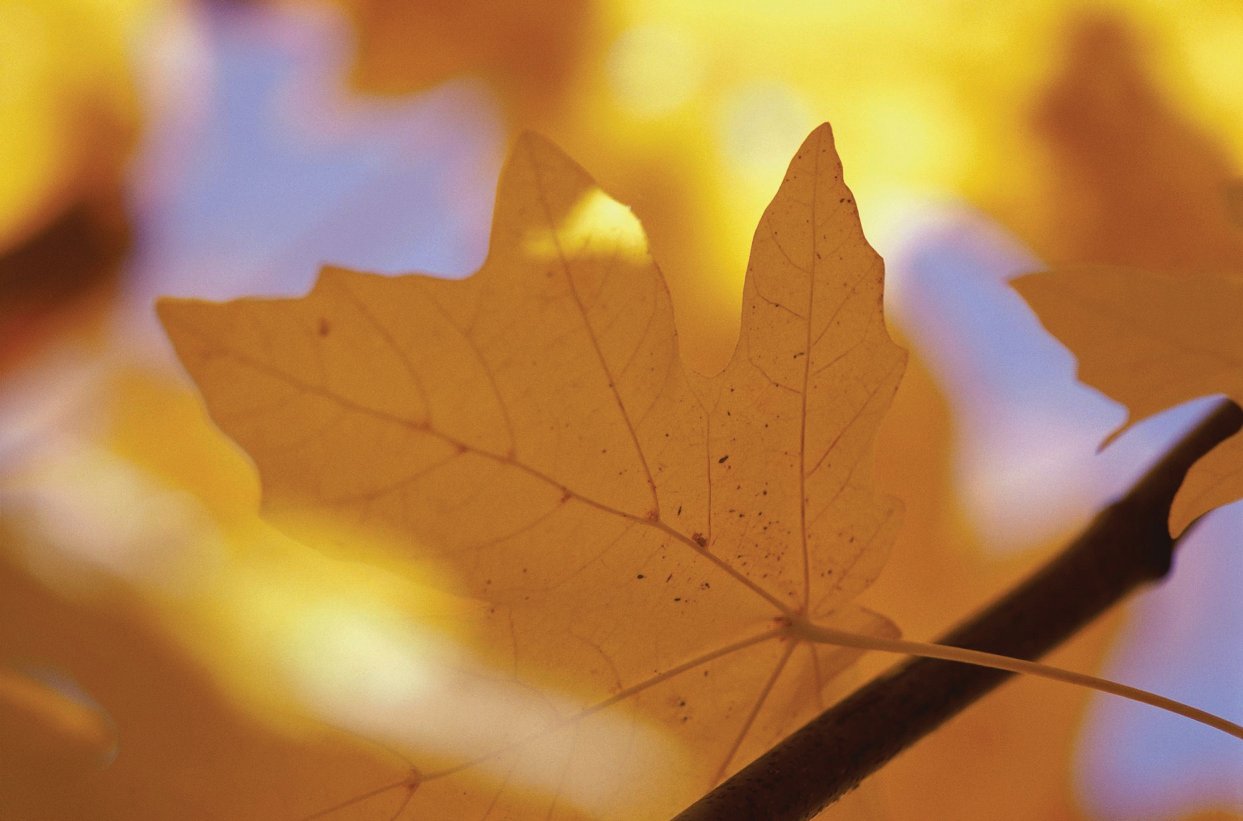 This is my first year beekeeping and although I'm so happy to have my own hive and see and feel the vibrancy that these bees bring to my landscape, it has also been a learning experience which at times is saddening and frustrating. 
A few weeks ago I went out to check my girls (only the females work, as the male drones are just there to inseminate the queen and eventually die or are pushed out of the hive) and much to my dismay found many of them grounded or clinging to the side of the hive loaded with pollen.  I knew something was wrong because ordinarily they would be depositing their pollen treasures into the hive, but these girls wouldn't enter and many were wandering around in a daze.
Pesticides were the culprit most likely.  Honeybees will not bring toxins into their hives.  Despite having travelled many miles and
visited up to 100 flowers
, these girls could only collapse in front of their home, symbolically honoring their queen with these hard won bounties.  It is a sad sight to see for a caring beekeeper.  How these workers managed to navigate their pollen laden bodies with the contamination of pesticides from  the flowers they had visited is an unimaginable feat for one so tiny.   These girls have to beat their little wings up to 12,000 times per second in order to carry a load of pollen back home.  Visiting up to 2,000 flowers in one day, honey bees are exhausted in a few weeks when their short lives end and their tattered wings show all they've endured.
Most people don't realize how important the honey bee is to our food system as estimates have been put at 1/3 of our entire food supply being pollinated by honey bees.  They are highly intelligent beings and display a complex communication network that has been researched and documented.  Their hive is comprised of an equally complex system that includes one queen, workers that feed and care for the queen as well as the nursery, plus workers that forage for pollen, guards that stand vigillant at the entrance for intruders and also undertakers that take out the deceased bees and/or intruders. All that being said, I think it's time these girls deserve a bit more respect. 
Recently at my son's soccer game I sat next to a woman and her granddaughter who kept referring to yellow jacket wasps as "bees" as they were systematically drowning them in a juice bottle.  At one point I clarified that these were not in fact bees, but wasps and yet this woman continued to refer to them in front of this little girl as bees.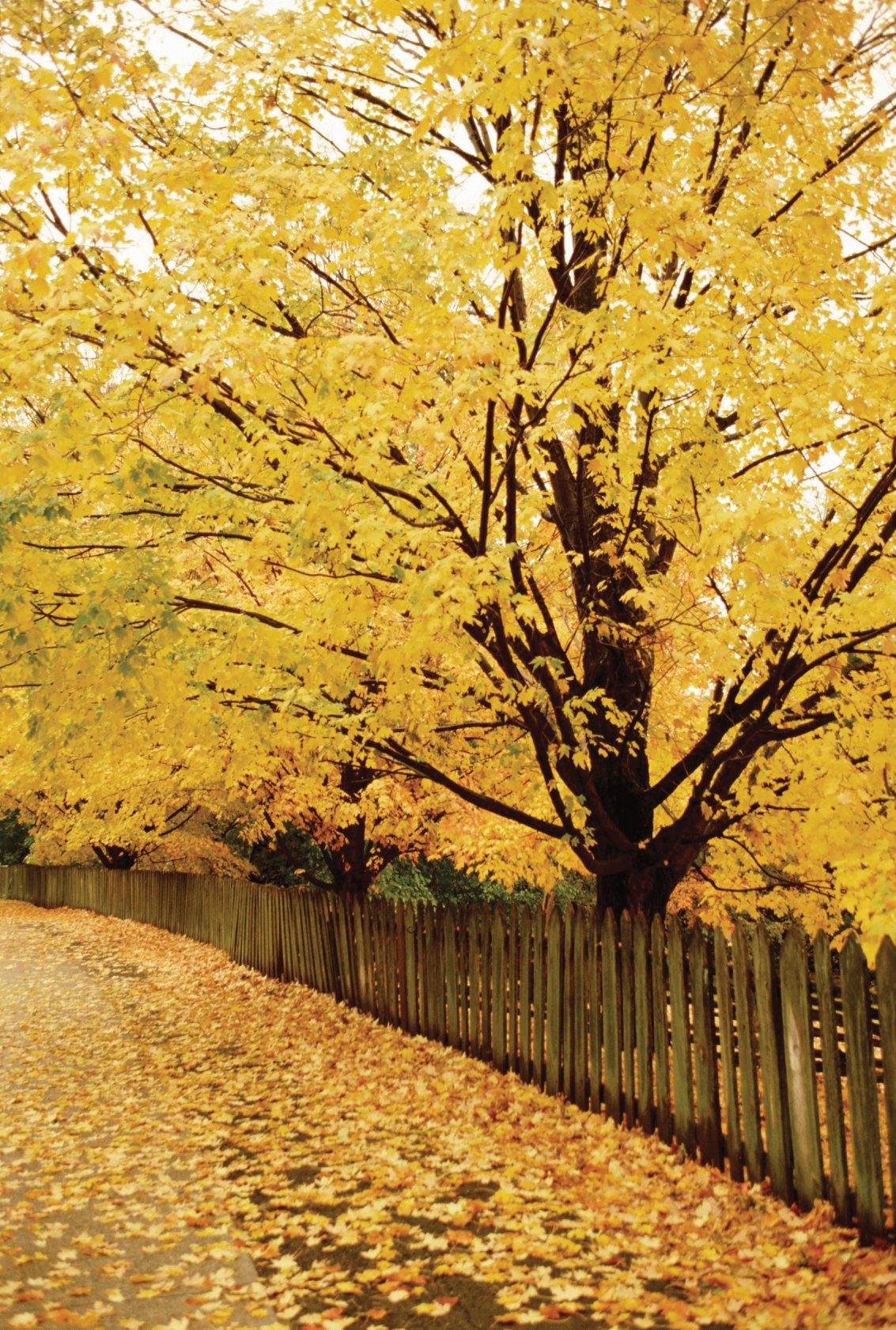 This is not the first time I've seen this type of aggression toward wasps by humans and this identification of them as "bees".  While yellow jacket wasps may be annoying and can certainly cause injury, they are also pollinators and serve a vital role in a balanced ecosystem.  People just don't realize that their attitude towards insects is affecting everything we do on this planet to eradicate them.  This   improper identification with anything that stings only perpetuates this negative attitude.  Truthfully, we could not live without stinging pollinators   because there is so much work  that they do, that most will never realize or appreciate until it may be too late. 
Honey bees are not aggessive.  My 10 y.o. son occasionally helps me work with our hive and we have both observed the girls in action.  Honey bees will generally only sting  to defend their hive  or themselves if they are suddenly startled or fear aggression due to someone's negative state of mind or carelessness. 
Last weekend I spent a few hours helping a friend harvest honey from his hives.  I have yet to harvest the honey from our hive and may wait until spring to do so to allow the bees enough honey to survive the winter.  But we are already looking forward to sampling our very own honey for the first time and gathering wax to eventually make our own candles.  I know my son is excited about both of these activities.  I also know that next year our gardens will be much more vibrant due to all the work the honey bees did during the summer to pollinate the flowers.  I look forward to the forthcoming years as the land heals  continuously due in large part to all the work that the honey bees will have done.  I hope that eventually more people will learn about beekeeping and decide to help these little creatures survive this imbalance that man has brought upon them.  I know that I am profoundly grateful to my girls for teaching me the ways of this Earth and learning to check my own energy field on a constant basis.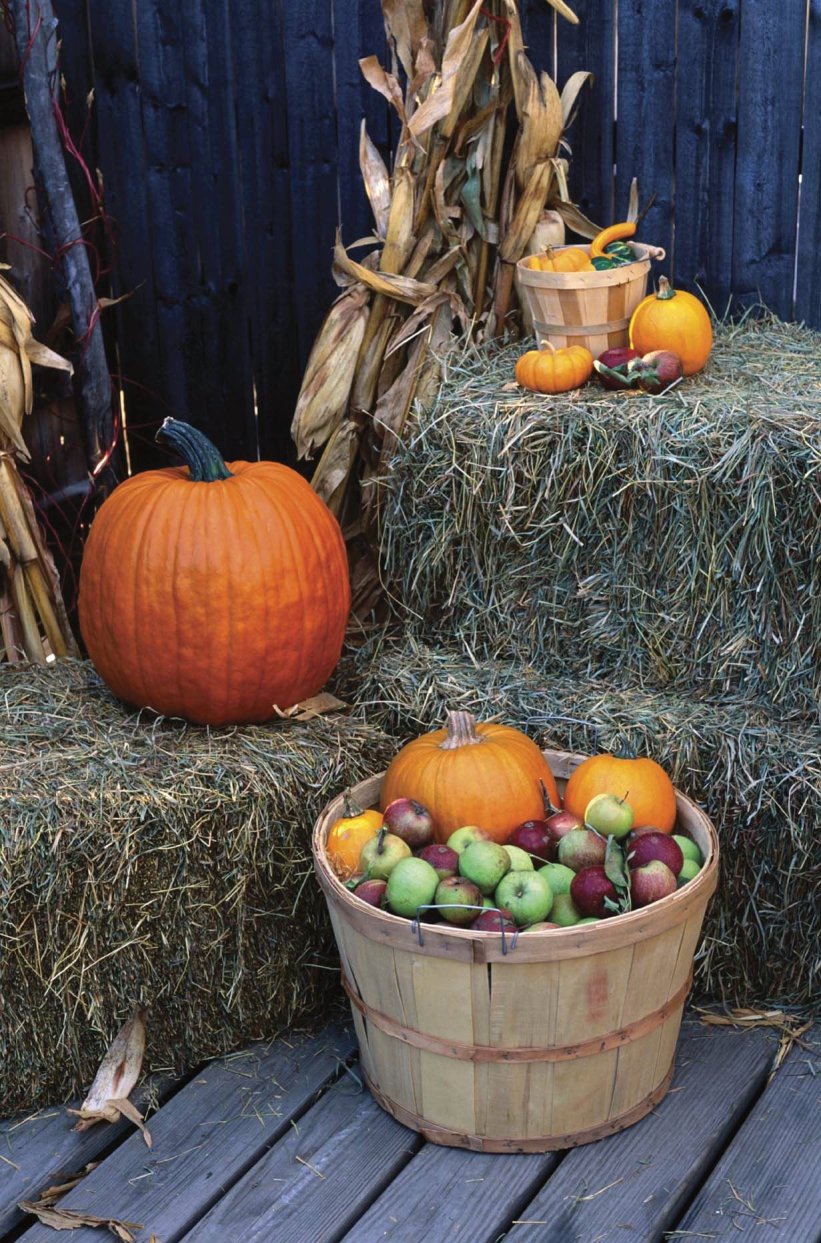 If you live in WNY and are interested

in learning more about beekeeping, you can contact the
WNY Honey Producers Association
  which holds regular meetings and occasional workshops on issues related to beekeeping including how to get started with your own hive.  Most cities and towns will have a similar organization to help you meet beekeepers and learn more about this amazing art. 
I highly recommend you do your research and connect with these people or a mentor before attempting to keep bees on your own.  There was a time when people apprenticed and spent a great deal of time learning the art of beekeeping because there truly is alot to learn, but it's well worth the effort.  The benefits of a revitalized landscape cannot be measured in monetary terms.  It is something that you begin to see and feel in your heart and in so doing, you know that your own well being is being supported by these miraculous creatures.
Bountiful Harvest Blessings!
Reference:
Copyright 2012 Awen Environments / Clarissa Harison.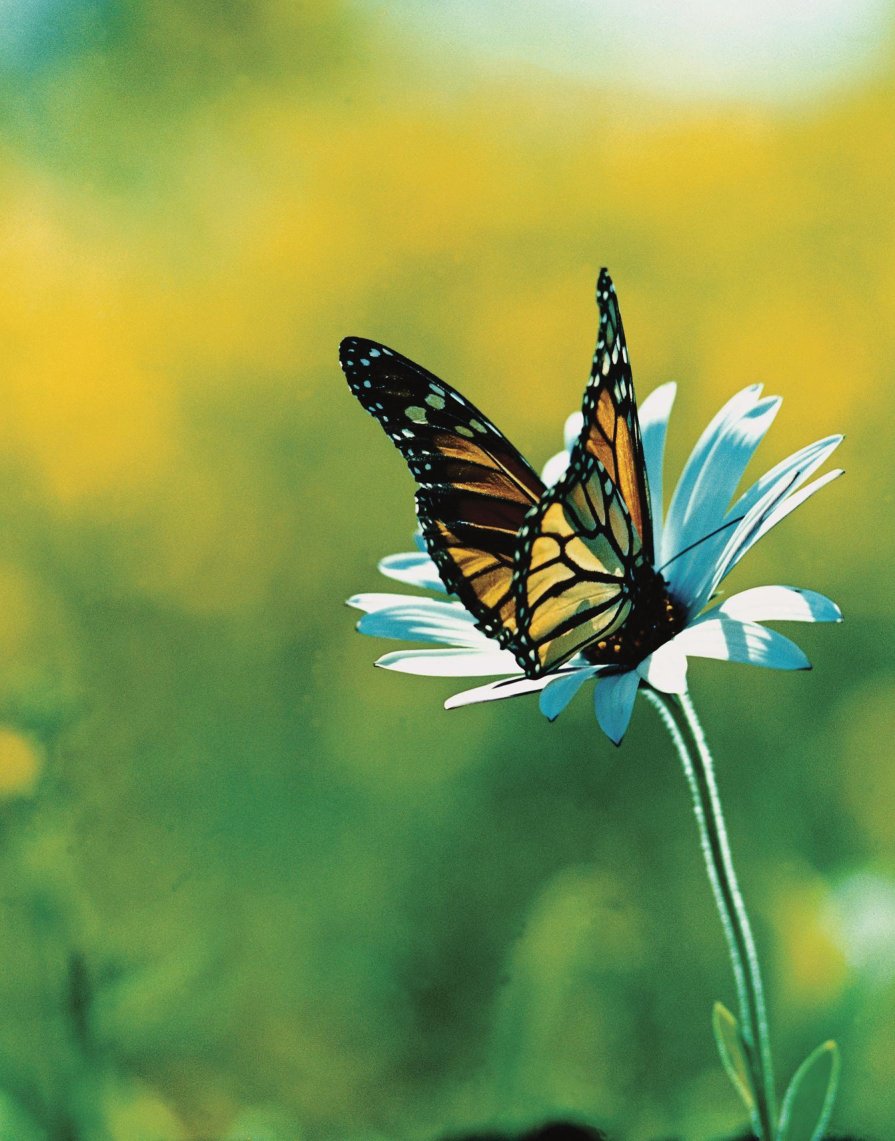 This summer I had the opportunity to experience the benefits of a re-vitalized ecosystem with many songbirds, pollinators, butterflies and other beneficial insects returning to my own backyard.  I had the awesome moment of witnessing the emergence of a beautiful swallowtail butterfly from its chrysalis just because I left a section of my yard unmowed. 
I saw the return of numerous  
orb weaver spiders
  which I've found to be the only predators of the destructive Japanese beetle.  Orb weavers are a sure sign of the revitalization of the landscape and their arrival is one I look forward to, not despise, because I know the land is healing and balance is being restored.  I also got to listen to the  
Choir of the Crickets
  once again, something I usually just hear while camping or at the lake.  They are no doubt, bringing a higher vibration to the land.
Though my yard may look unruly to the meticulously groomed, pesticide ridden yards of many neighboring properties in my suburban area, I know that restoring ecology to my own backyard is not only good for the environment, but also for my own health and that of my child, as well as our pets and the overall community.  A great book I read many years ago on this topic is
Noah's Garden: Restoring the Ecology of Our Own Backyards.
  Although this book was written in the 90's, Sara Stein was well ahead of her time in recognizing that the gardening and landscaping methods we had grown accustomed to and come to accept as 'normal' in our society are actually destroying our environment and cannot be sustained indefinitely.  That is, if we want to have a healthy future for our children and this planet to survive. 
While I love the philosophy and information within this book, I will say however, that I do take exception to the author's use of the Monsanto herbicide Round-up and the burning of fields to eliminate unwanted plants.  I don't agree with using any chemical in the garden including the 'seemingly harmless' glyphosates which have since been proven to be the contrary.  Nor do I feel it is necessary to burn a landscape in order to place what you want in a meadow.   I also don't believe it's necessary to only use native plants in your landscape.  There are many, many
medicinal/healing advantages to having exotic and naturalized plants
in your landscape, so eliminating one for the sake of the other is not in my opinion, the answer.  Finding a balance between both worlds is.  If a plant is growing wild in your yard, there's a reason that usually only Nature knows and plants follow people when they are needed.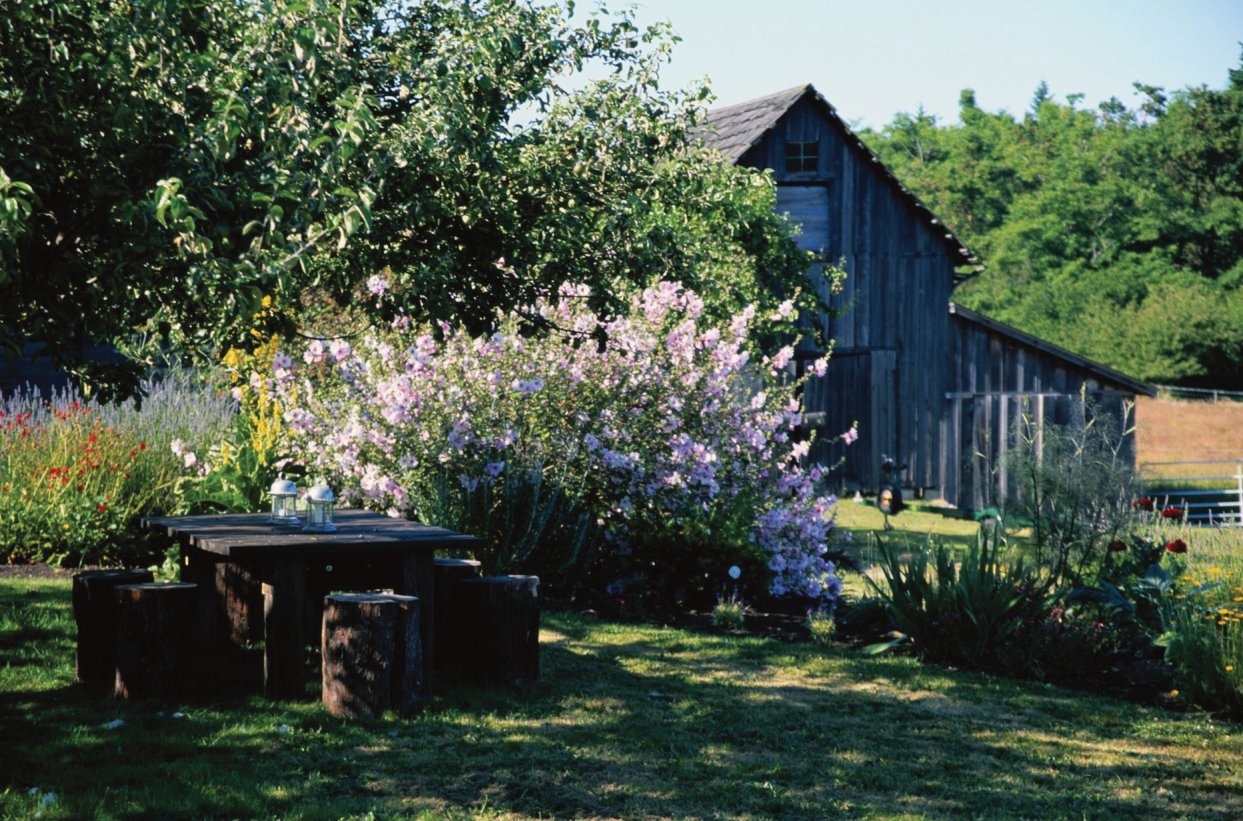 Being different is not always easy, however.  One weekend I witnessed one of my neighbors discussing my property with a guest at his backyard party.  I was mowing the lawn and wanted to go right over to him and tell him what I knew and how I felt.  Not only had this more recent development of homes pushed all the water from the previously existing wetland onto my property, but also the subsequent common use of pesticides from these homeowners had contributed to making the soil into an unhealthy, unproductive hard pan which reaked of decay when I first moved there over 2 years ago. 
I wanted to say all of these things, but I didn't because I knew it would only insight anger and increase tensions between us.  Instead, I chose to continue with my mowing and I write about my experiences here on this blog, in hopes that eventually people will wake up and realize that what they are doing is so contrary to the well being of this planet and the very health of humanity and all life.  I know I've said this before, but I will continue saying it until I see the last of the yellow signs in my neighborhood and community because it continues to amaze me how many people are still unaware.  Last night as I took a run through this neighborhood, I could just smell all the pesticide residues from the yellow signed properties, definitely not a healthy place to take a walk or be running, let alone allow a child to play.
Of great concern is also the activities that recently took place in cities like Dallas, TX and New York City, as well as states like Massachusetts and Pennsylvania with
aerial spraying of pesticides to combat the West Nile Virus
.  I believe many were unaware of these municipal sprayings as they were done during early morning hours and others expressed little or no concern to this activity which not only harms useful pollinators, but also animals and humans. Which town or city will be next?  What is truly needed is for the restoration of healthy landscapes which support beneficial insect predators and other forms of wildlife which create balance.  An excess of any type of insect is a sure sign of imbalance and spraying chemical pesticides will not resolve the problem, only create more imbalance and disease.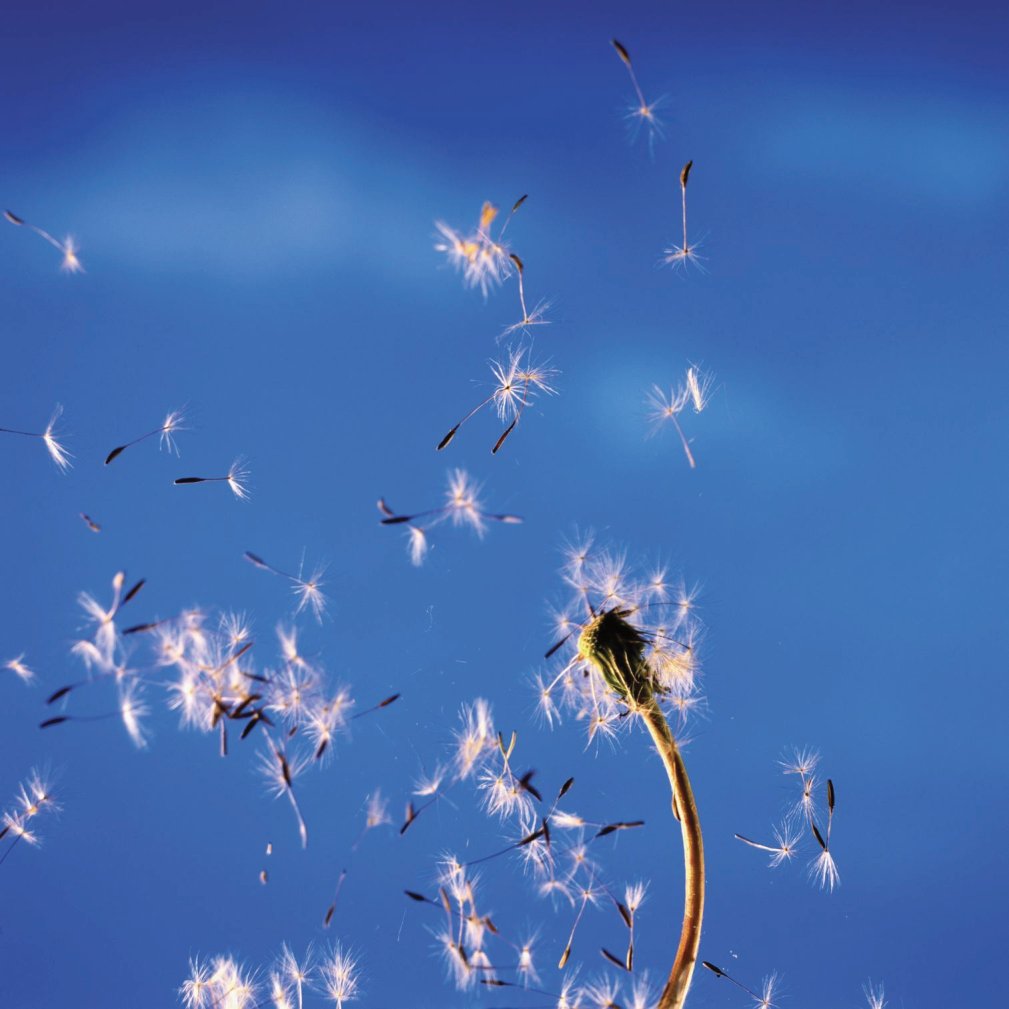 This excessive need to control our natural environment I believe stems from very deep rooted emotional issues and imbalances in our society and our ancestral DNA that need to be overcome and healed.  Attempting to control something so powerful as Nature is a wasted effort and so
not
in alignment with the way life should be.  Please give even just a little bit of space to Nature by allowing her to do what she does best. Choose to live gracefully and in awe and respect of Nature, and then she will bring you bountiful blessings beyond what you can imagine. 
Blessings of Awareness!
2012 Copyright Awen Environments/Clarissa Harison.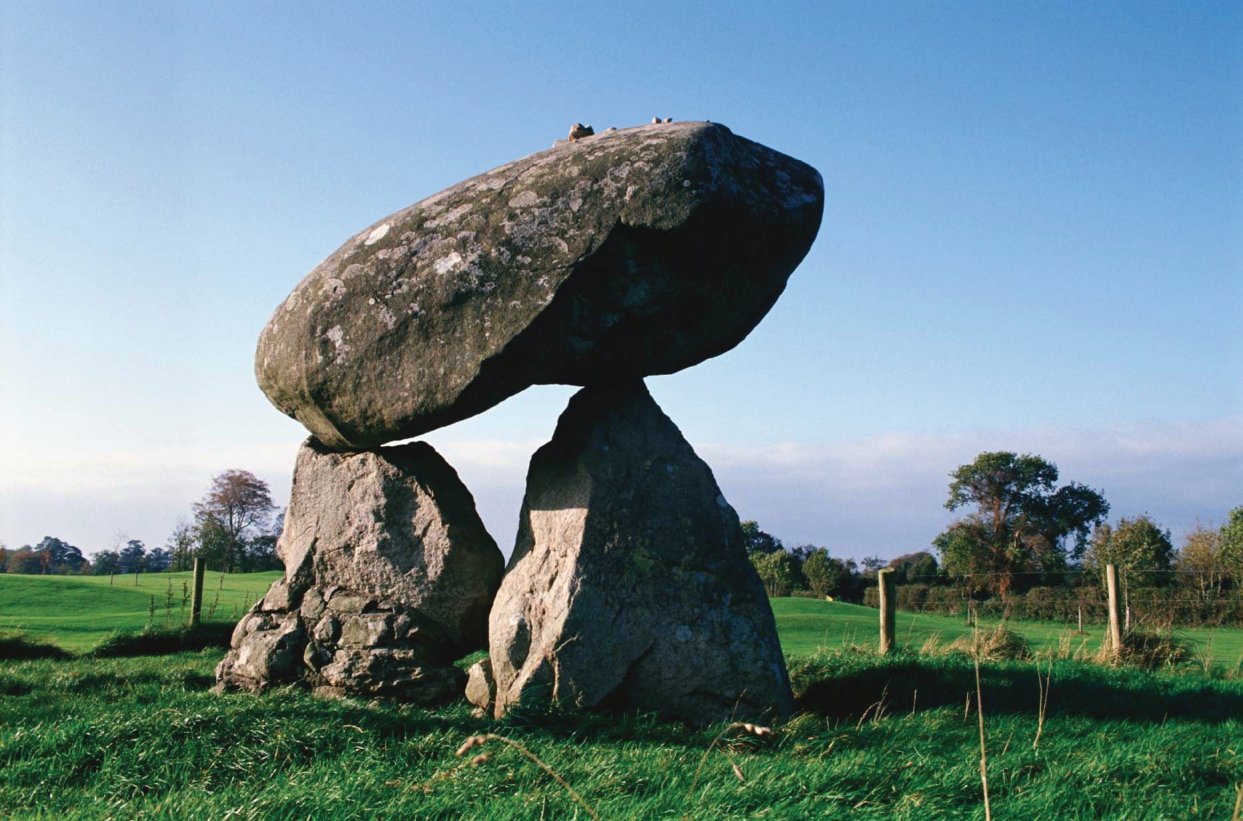 Some times we know that something is bothering us and we refuse to acknowledge or do something about it.  I've lived in my present home for over two years now, never really paying attention to a clothesline pole that stood in my backyard.  That is, not until recently.  The pole was mounted with concrete and stuck adjacent to a mandala garden that I created to inspire and anchor healing energies when I moved in.  The rusted pole had probably been there since the 1950's, once useful, but now an eyesore. 
This summer I suddenly began focusing on how the pole took away from the beauty of the garden and also became a possible hazard as I took my nightly walks around the property with our two dogs.  The obstruction became more and more annoying as the days passed.   Nevertheless, I felt helpless to do much about it since it was anchored in the ground quite firmly, weighed alot and would probably require a huge amount of effort and possibly equipment which I didn't have, to remove it.
Eventually something inspired me to begin digging in the hope that the concrete might not run too deep and I could remove it myself.  I spent considerable time digging only to be able to get the pole to move ever so slightly.  I finally gave up, tired and frustrated and the pile of soil and sod lay strewn on the ground for weeks until one day a friend who helps me with my beehive came over.  He felt the pole and said "it's almost there."  I was so surprised at his words because I had felt the situation hopeless and had just recently resigned to replacing the soil and covering everything up again.  His comment was just the impetus I needed.
Having found renewed inspiration in just a few words from a friend and feeling the need to release some frustration from a personal situation that was creating a great deal of irritation and angst within me, I decided to continue my efforts.  I began digging furiously, moving more soil and actually hitting the pole with the back side of an axe.  It was a great way to release the negative emotions that had been accumulating in me for quite some time.  I'm sure I must have appeared obsessed by any neighbors who might have seen me that day, but I didn't care.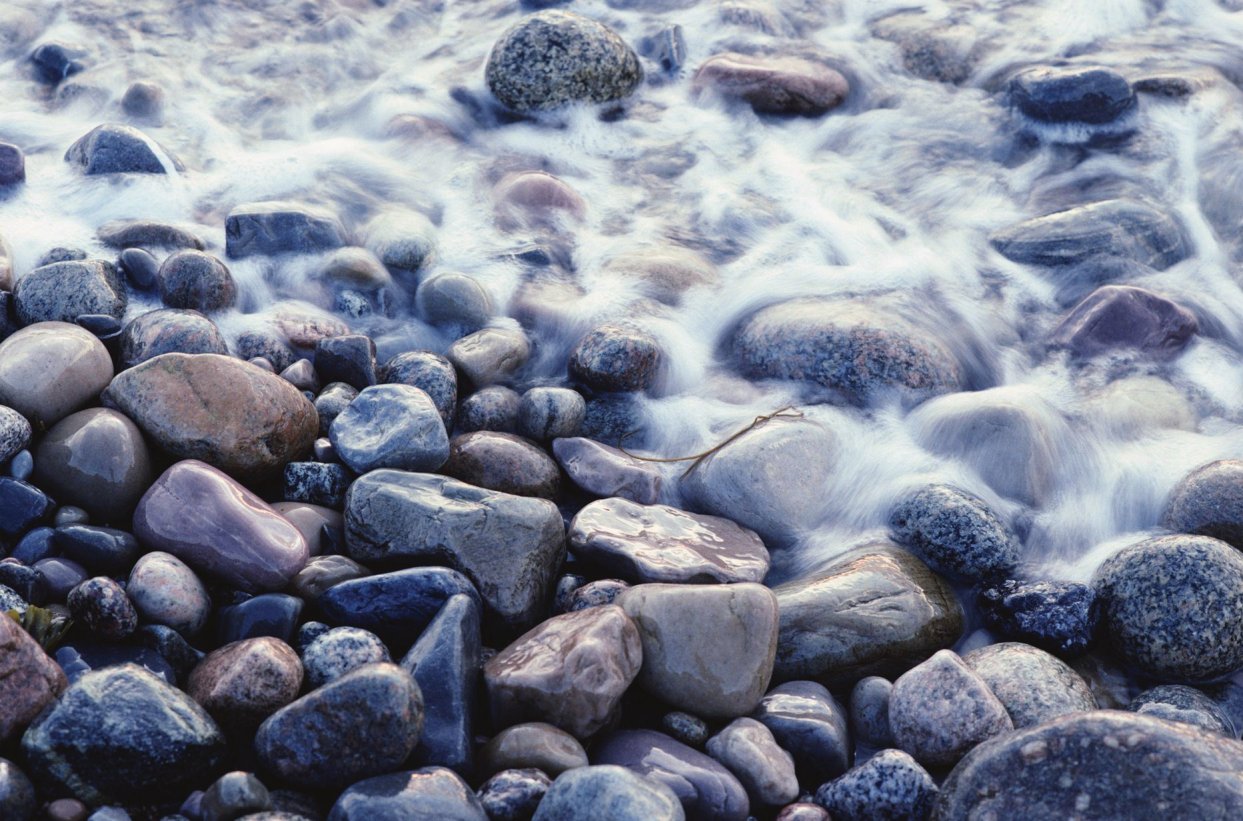 Although I felt the pole start to wobble more, it still seemed lodged deeply in the ground. Suddenly it occured to me that it was more important than I realized that I remove this ugly, heavy energy from my garden space and so I gathered my dowsing rods to test the influence and direction of energy that it was creating on the land.  I was not surprised to find that the sphere of influence of its energy was quite large and the radiation of the energy was quite negative, anchoring downward flowing energies into the Earth and disallowing cosmic energies to create balance. 
Since the Earth has a grid of meridians and energetic points all over the planet, I knew intuitively this iron pole and its anchoring cement was creating a hugh blockage to the health and balance of the entire property.  The same can happen in our own body when a chakra becomes blocked, eventually leading to disease.  I also remembered that cement was composed of less than desireable materials which drain Earth energies and can actually contribute to cancer as the cement deteriorates into the soil and surrounding subterranean waters.  Many farmers know that if you put a battery on concrete, it will drain it and so you should always put a piece of wood between the two.  I knew that having this pole thrust into the land combined with the concrete was creating a disturbance and blocking the natural occuring energies that were beneficial on the land.
I then summoned all my guides from the realm of spirt to help me muster my greatest strength to dislodge this blockage and restore balance to my home and to my life.  What happened next surprised me and yet, similar things had happened in the past.  I made one more effort, digging again furiously and suddenly I felt the entire pole become unstable and dislodge.  It was as if I needed to recognize the significance of this blockage and call upon help to reinforce my strength, which suddenly became greater than what I thought to be possible.  The job was not quite finished though, as I struggled to figure out how to get a 2 ft. block of cement with attached pole out of the large hole I had created.  I began digging again and managed to move the piece further to the point I could used the weight of my body to create a fulcrum for balance and move the piece out of the hole. 
What happened during those moments totally took me by surprise.  I felt a sudden surge of energy rush through my body, accompanied by such a tremendous release of frustration and suppressed emotions that I let out a huge gasp as the piece was removed.  This blockage in the land had coincided with the blockages in my own body.  Ever since moving into the house, it seemed that despite my best efforts, I had often been exhausted and filled with negative emotions due to constant problems that seemed to occur.  I sensed that so much of this was gone and the source of my irritation had been released with a tremendous sense of exhilaration that I hadn't experienced in a long time.  I had accomplished something I originally thought unimportant and later overwhelming and impossible, and yet extremely significant for my own well being and that of the land.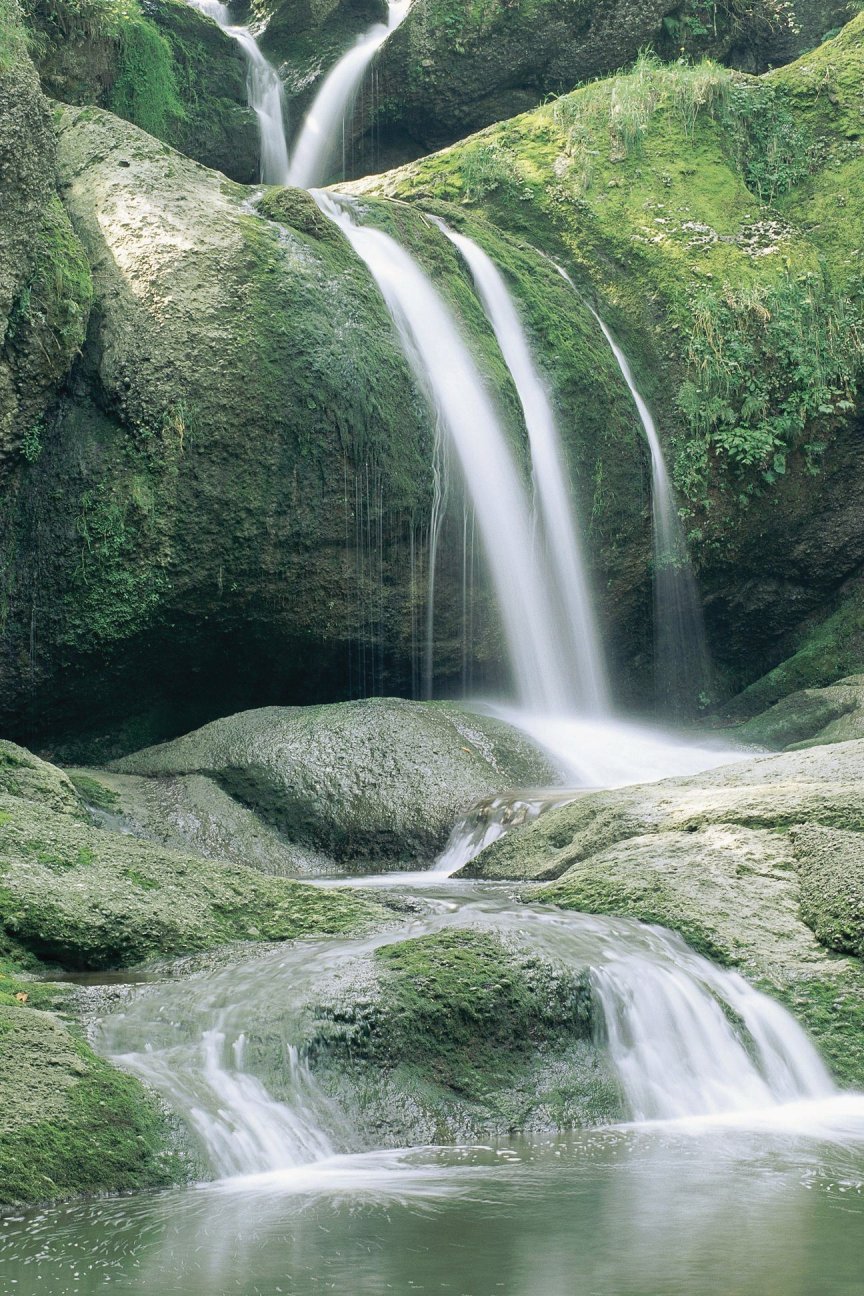 Later that day as I walked the property surveying and admiring all the work I had accomplished creating gardens, re-establishing wildlife habitat and creating my own sacred space, I felt such a tremendous sense of gratitude for my perserverance and fortitude in continuing my work and research despite my own doubts and continuous challenges that were presented in my life.  Seeing the space where the rusted pole had once stood, provided such a sense of satisfaction that I wondered how I had tolerated it's being there these past two years and why I hadn't done something about it sooner.
Sometimes the little things mean alot.  In fact, most times they affect us more than we realize.  And sometimes all we need is some words of encouragement from a friend to help us accomplish something seemingly impossible that can change our life and our perspective of reality.
Blessings of Inspiration!
2012 Copyright Awen Environments/Clarissa Harison.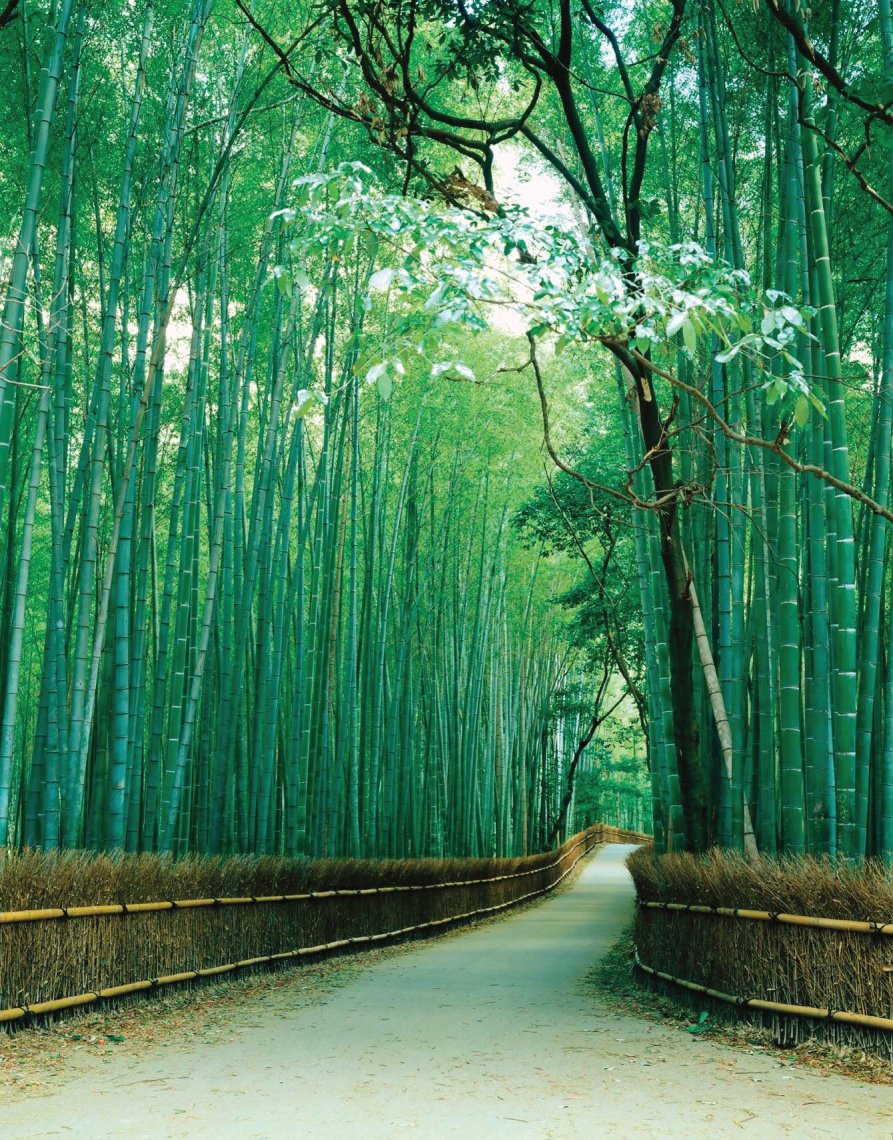 Does your home speak to you?  Are the channels of energy running freely on your property?  Do you pay attention?  Land has chakras (energy centers) just like people do.  I pay attention to every subtle little nuance that takes place in my home and on the land.  Sometimes the messages are blatant, like when something breaks down or becomes clogged, but other times they are more subtle, requiring insightfulness and awareness. 
When you work with the energy of your home as I do, you begin to see the unfolding of new life on the land such as new flowers or wildlife, improvements in your health and well being or relationships with neighbors change.  Sometimes there is also an ugly phase where things surface, relationships become explosive and accidents or illnesses occur.  It's all part of the process of releasing the past, old memories, energy patterns or toxins held within the land and in your home.  Knowing why you chose your particular home is half the battle and the first step toward improving your life and the well being of all that surrounds you.
I happen to live on a property that is incredibly sensitive energetically and physically because it is affected by underground streams of water and Hartmann lines, energetic grids of energy that emanate from the Earth.  Hartmann lines occur when natural existing energies emanating from the Earth combine with electrical interferences.  These energy fields have been scientifically proven and measured.  They are also typical in urban and suburban areas.  It is said that animals and people will sense an earthquake 16 hours prior to its occurence, if their home has Hartmann lines running through it. 
It took me a while to recognize this pattern, but then it dawned on me one day that the reoccurences I was seeing in the behavior of my animals, the flowers in my gardens, and in me were being determined by this energy that ran through the land.  I would see flowers like Tradescantia (spiderwort) and Queen Anne's Lace (wild carrot) collapse suddenly for no apparent reason, my cats would become incorrigible, and I would be edgy and irritable or anxious.  Because I'm so sensitive, I knew I was feeling the shifting of energetic grids in the Earth when an earthquake occurred and eventually I was able to verify it after doing some further geomancy research.  For more information on
geopathic stress
, Earth energies and specifically Hartmann lines visit Richard Creightmore's research on this topic.  I found his extensive work to be supportive of many of my own conclusions, as well as supported by a wide variety of resources.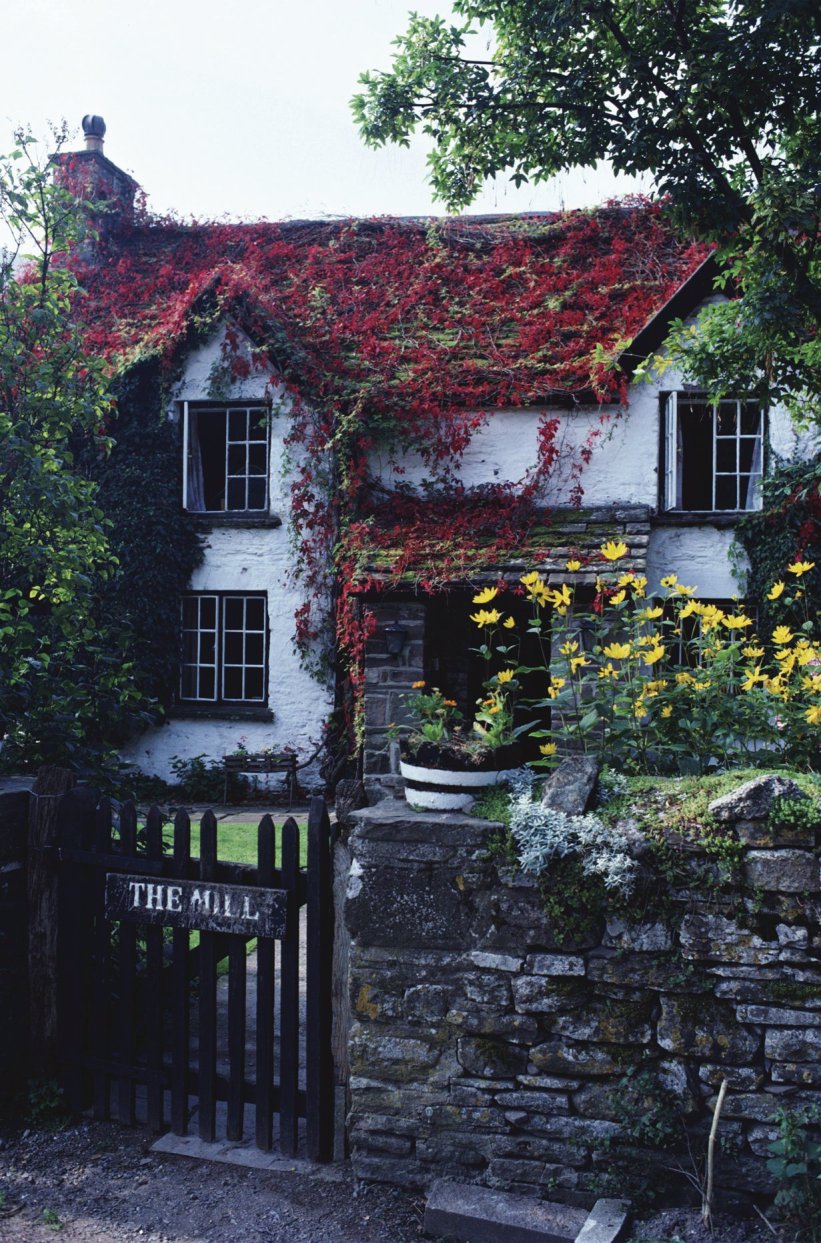 There is also the issue of the vitality of your land.  The natural geomagnetic field that exists on this planet is 7.83 hz which is necessary for all life to exist as we know it here on Earth.  When this vibration falls too low where there is little life force or too high where there is a great deal of electrical interference whether man made or naturally occuring underneath the Earth's surface, there will be signs of disturbance.  Plants, animals and people are all affected by this imbalance of energies.   They will display it in various ways whether it is through illness, weakness and irritablity, or exhaustion and depression. 
A common sign of low vitality on your land is areas where nothing will grow or trees become diseased and deformed eventually dying, contorting away from underground streams or other forms of interference.  Plants, fruits and vegetable growth will also be stunted such as berries that never reach mature size because there's not enough cosmic life force drawing them upward.
It doesn't matter where you live, the same laws prevail all around this planet.  Plants, animals and human beings will thrive where the energies are balanced and supporting of their natural systems of equilibrium.  Where it is not, you will see signs of decay, difficulty, and even disease and death because the energetic patterns are such that they support the destructive activities initiated by parasites and other micro-organisms which create the continuous process of breaking down material in order to recycle into new life.  In truth, we could not live without these microorganisms because they provide a vital service to this planet.  Would you want to live in an area that is going through a process of decomposition?  Absolutely not.  It will pull down your energy and make you susceptible to a myriad of problems.  In order to remain healthy, we all need to be in areas that are supportive of life.
The Earth needs to maintain this delicate balance between Earth energies and cosmic energies (influences from the sun, moon and planets) in order to maintain equilibrium.  Unfortunately, where man has intervened, this is often not the case.  Visionaries such as
Viktor Schauberger
and
Rudolf Steiner
 discussed this delicate balance in many of their writings.  Although both passed away some time ago, we are at a crucial stage of this planet's evolution that was foretold by both of these men because Nature will always know the right way and will act accordingly to restore balance to her ecosystems and this planet.  This is evident in the increasing amount of natural disasters and Earth quakes being experienced around the globe.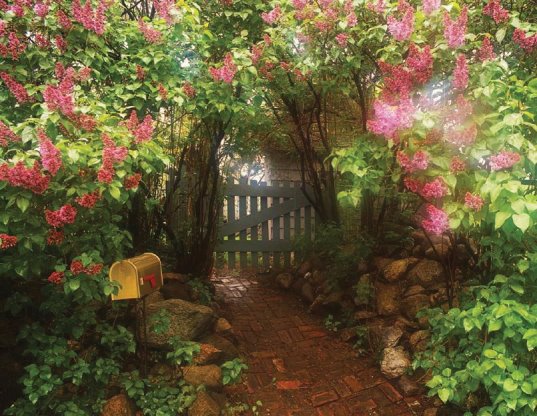 Ants and yellow jacket wasps in and around your home, for instance, are a common source of irritation for many and are an indication of geopathic stress and low earth energy.  They are vital however, because they are releasing formic acid which is necessary to all life, as well as to restore and revitalize dead soil on a landscape. Yellow dock and bull thistle plants are typically an indication of toxins in the soil.  Yellow dock is a liver cleanser if taken internally and it binds itself to harmful toxins and metals in the soil such as arsenic.  Queen Anne's Lace cleanses and aerates hard, lifeless soil and pulls nutrients from the subsoil with its long taproots.  Killing or pulling them out or using weed killers or pesticides is actually doing yourself a disservice, because you're not allowing these plants and insects to do their job.  These life forms know what they're supposed to do and that's why they're there to restore balance.
So what can one individual do to restore balance to a planet that seems more and more chaotic? You can work on your own home and/or plot of land to bring energy and vitality to your life, thereby affecting your community and the world at large. By revitalizing your land and restoring balanced systems that enhance and allow for the natural order of things to exist, you will essentially restore health and well being to your own life. Working with native and naturalized plant life and decreasing or eliminating chemical usage are a great way to start. Whatever's growing wild on your property is usually a great indication of what's lacking in soil vitality and Earth energies.
If you need help and don't know where to begin to address the myriad of problems facing you and your property, I can help identify energetic imbalances that can be corrected to help your gardens and landscape to flourish and your health and well being to improve.  Having a second set of eyes to evaluate and redirect imbalances that may be existing in your home and on your land may be all that you need to set you in the right direction.  Change begins with you and your landscape.  Why not make an investment in yourself and your long term well being?  You'll be glad you did.
Earth Blessings!
Reference:
Steiner, Rudolf, Bees, Steiner Books, 1998.
Copyright 2012 Awen Environments/Clarissa Harison.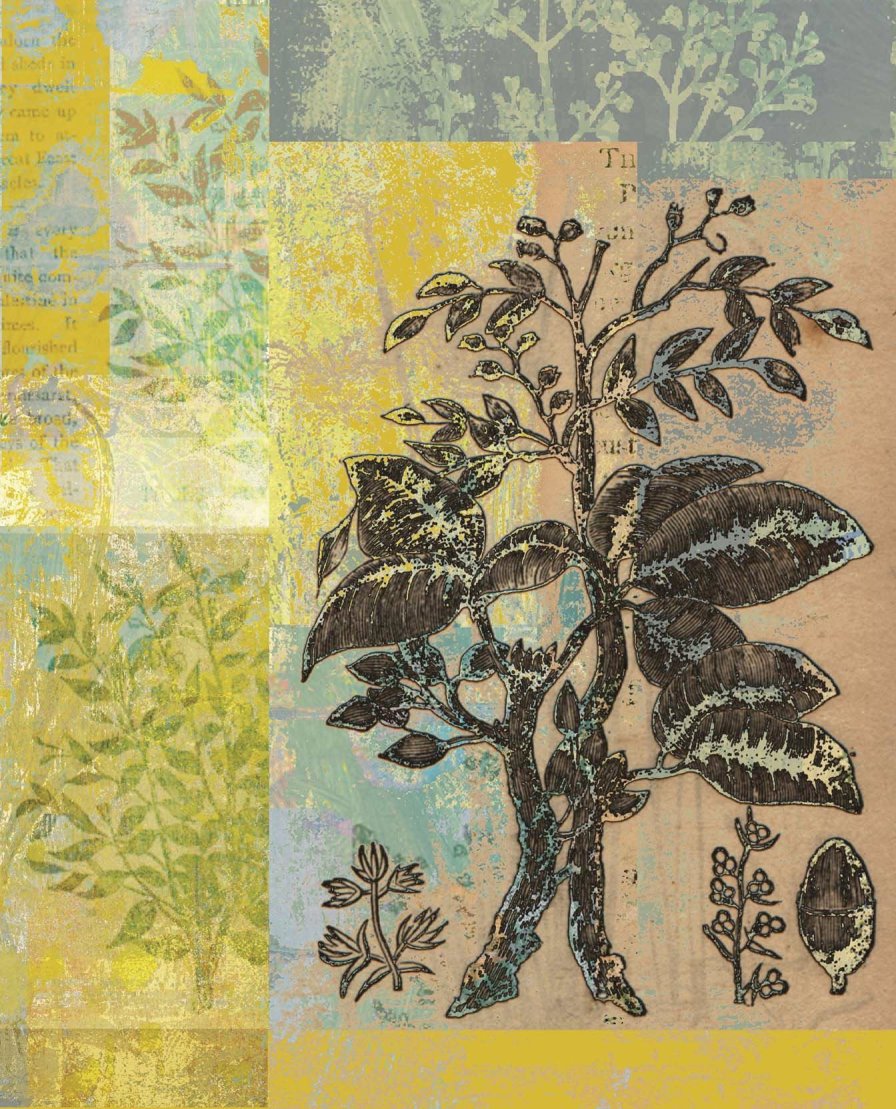 Every spring I see the common yellow signs posted on people's lawns for the beginning of the attack on insects that our society wages.  Unknowingly, well meaning people are perpetuating cycles in so many ways that only continue to harm this planet, as well as themselves and their pets. 
There are so many alternatives to chemicals that are commonly used on lawns and on pets.  While there's no doubt that fleas and other parasites are annoying and harmful, there are many insects which are vital and beneficial to a balanced landscape.  You cannot harm one without affecting the other so you must address the underlying issues.  The only way you can do that is by understanding why your pets or your landscape are susceptible to parasites and disease.
Our battle with fleas is a perpetual cycle of using chemicals which create long term problems for our pets and long term dependency on products that never really resolve the problem, in addition to being costly in terms of pet care.  I had been going through this with my rescued cats for many years until I learned about a wonderful product called 
CedarCide
  made from cedar trees which actually eliminates flea problems in your home and on your pets and is harmless to your animals, your furnishings and you.  Rather than using spot treatments which are absorbed into the skin and create a build up of toxins in your pets' internal organs, cedar spray is a natural treatment which does not have any known residual effects.  The healing, purification and protective qualities of the cedar tree have long been known to Siberian and other ancient cultures around the world.   
Another product which I have used with success is human grade 
diatomaceous earth
 which is a powder made from once living tiny sea creatures.  This powder contains silica which is beneficial for creating healthy skin and fur, and it helps rid the intestines of unwanted parasites.  It can also be used by humans for a variety of health problems and to support the well being of the skin and other organs.  While this powder can be sprinkled on pets and carpets, I prefer to give it internally and use the cedar spray for topical treatments. Interestingly I've noticed alot of horsetail plants growing in my gardens which are a natural source of silica and are apparently needed by my landscape to restore balance.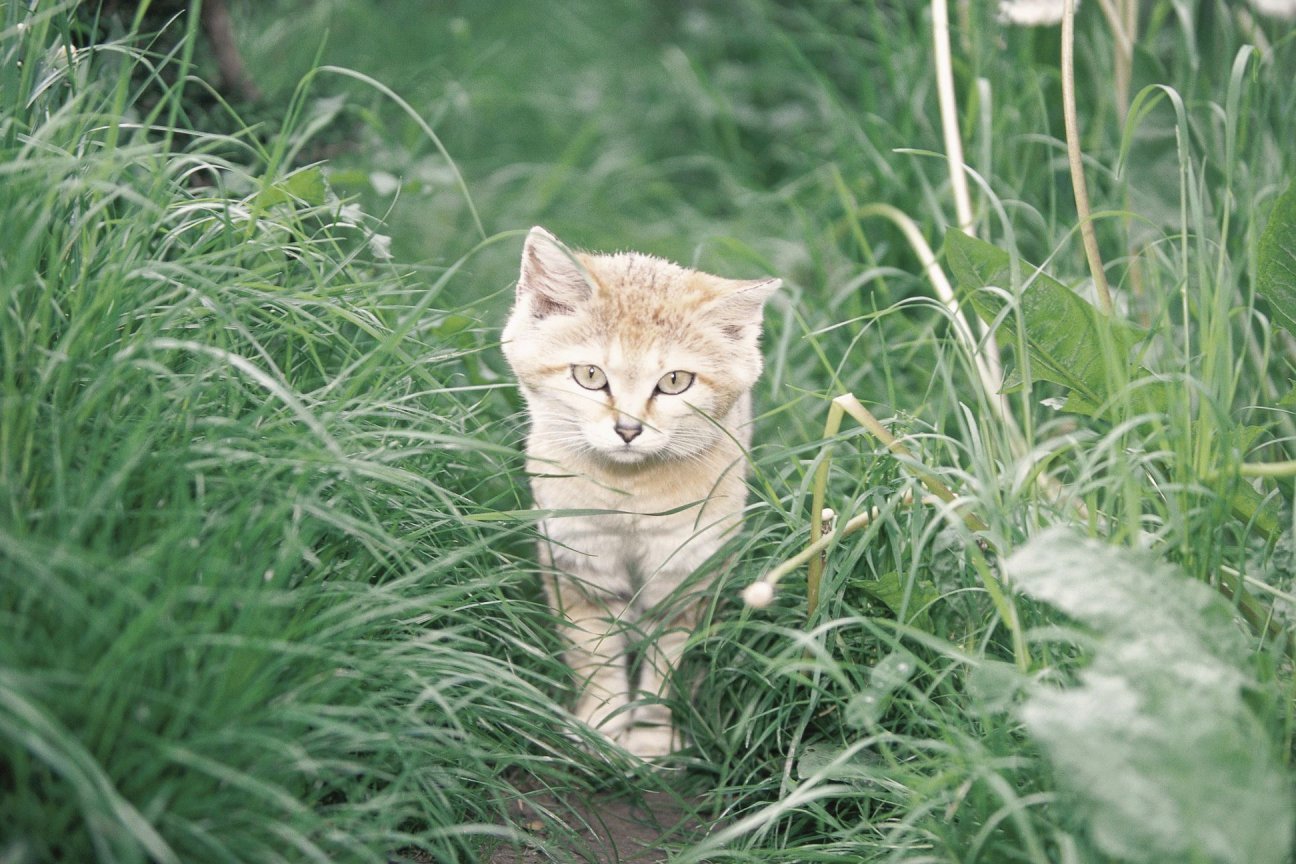 Addressing problems such as fleas and parasites with your pets is not just about fighting pests, but also about focusing on the wellness of your land and your use of chemicals and other toxins.  Parasites are drawn to unwell areas of imbalance.  Animals that become stressed due to poor unnatural diets and exposure to land that is sick will be more prone to parasites whether they are fleas or internal worms which eventually lead to degenerative diseases. 
Planting garlic, chives, tansy, mints and other medicinal plants in your gardens and in various places around your property is a great way of cleansing and protecting your land from parasites.  A word of caution when planting mints, however, because they can easily take over.  Distributing ashes from burnt herbs is another method of protecting your landscape.  Juliette Bairacli de Levy discusses this in her book  
Herbal Handbook for Farm and Stable
.  It has long been known that animals succumb to disease when the land they inhabit is unwell.  In ancient times, indigenous cultures would allow their animals to graze on a piece of land observing their health, before dermining whether to build their homes in a particular place.  They knew that if their animals became sick, they too would eventually succumb to disease themselves.
Homeopathy
can also be used to combat internal parasites and typically the symptoms your pet is displaying, aside from the parasites, are an indicator as to the type of remedy which can be used.  Some of these remedies include Sabadilla (a Mexican plant), Cina (a plant called wormseed or Artemesia which grows locally in WNY), Pulsatilla (wind flower) and Cuprum Oxydatum Nigrum to address a variety of different worms such as tapeworms, hookworms and roundworms.  While these remedies may take a bit longer to eradicate the parasites, they are not invasive to your pet and also address underlying issues that caused your animals susceptibility and compromised your pet's immune system in the first place.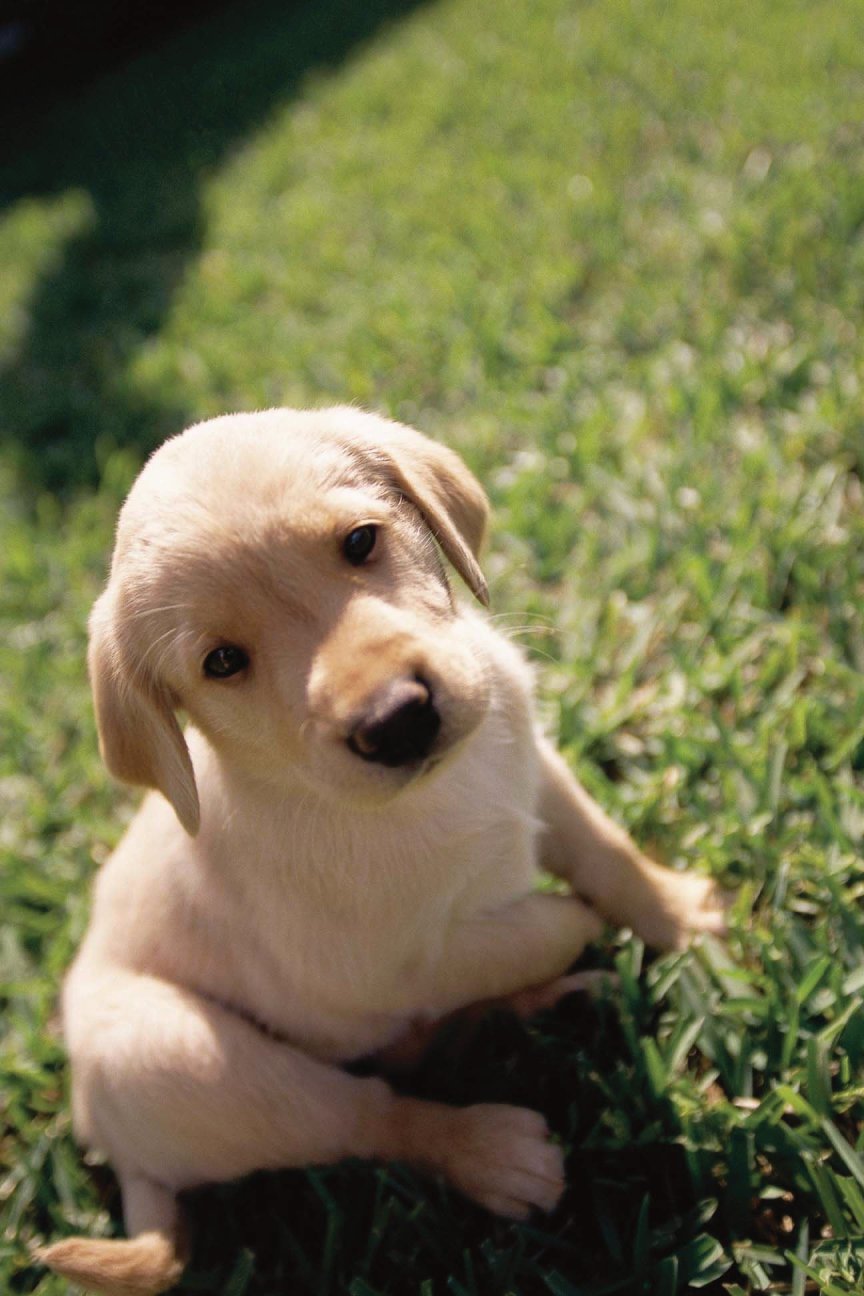 Having become more familiar with the network of people around this country who are currently rescueing and attempting to relocate the tremendous overpopulation of dogs and cats in shelters, it would be great if these caring individuals and organizations would become more familiar with alternative forms of pet care.  These products are not harmful to animals and are less expensive overall, as opposed to various traditional veterinary methods, and they allow the rescuer or pet owner to develop their own healing abilities for the long term benefits of these animals and the overall well being of everyone including this planet.
Blessings from the World of Nature!
Copyright 2012 Awen Environments/Clarissa Harison.
/