Shopping Cart
Your Cart is Empty
There was an error with PayPal
Click here to try again
Thank you for your business!
You should be receiving an order confirmation from Paypal shortly.
Exit Shopping Cart
inspirational living arts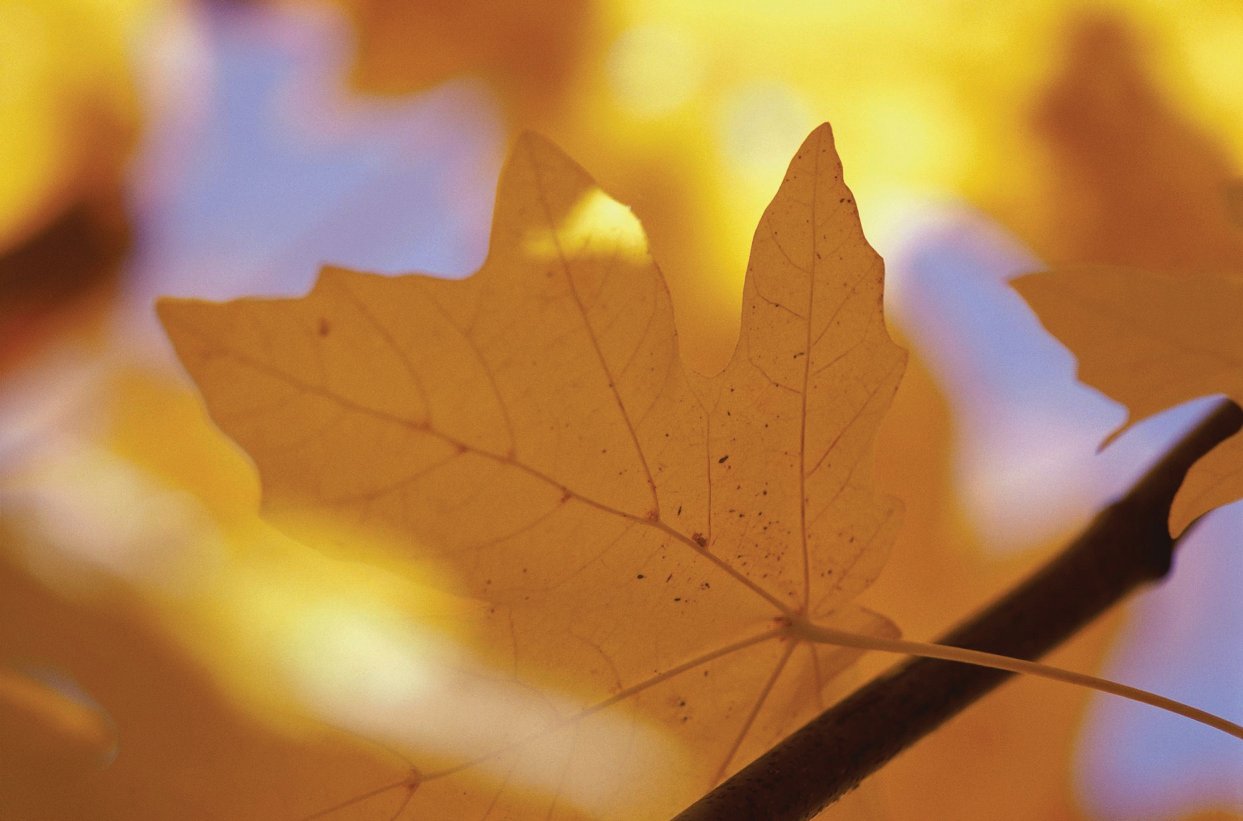 This is my first year beekeeping and although I'm so happy to have my own hive and see and feel the vibrancy that these bees bring to my landscape, it has also been a learning experience which at times is saddening and frustrating. 
A few weeks ago I went out to check my girls (only the females work, as the male drones are just there to inseminate the queen and eventually die or are pushed out of the hive) and much to my dismay found many of them grounded or clinging to the side of the hive loaded with pollen.  I knew something was wrong because ordinarily they would be depositing their pollen treasures into the hive, but these girls wouldn't enter and many were wandering around in a daze.
Pesticides were the culprit most likely.  Honeybees will not bring toxins into their hives.  Despite having travelled many miles and
visited up to 100 flowers
, these girls could only collapse in front of their home, symbolically honoring their queen with these hard won bounties.  It is a sad sight to see for a caring beekeeper.  How these workers managed to navigate their pollen laden bodies with the contamination of pesticides from  the flowers they had visited is an unimaginable feat for one so tiny.   These girls have to beat their little wings up to 12,000 times per second in order to carry a load of pollen back home.  Visiting up to 2,000 flowers in one day, honey bees are exhausted in a few weeks when their short lives end and their tattered wings show all they've endured.
Most people don't realize how important the honey bee is to our food system as estimates have been put at 1/3 of our entire food supply being pollinated by honey bees.  They are highly intelligent beings and display a complex communication network that has been researched and documented.  Their hive is comprised of an equally complex system that includes one queen, workers that feed and care for the queen as well as the nursery, plus workers that forage for pollen, guards that stand vigillant at the entrance for intruders and also undertakers that take out the deceased bees and/or intruders. All that being said, I think it's time these girls deserve a bit more respect. 
Recently at my son's soccer game I sat next to a woman and her granddaughter who kept referring to yellow jacket wasps as "bees" as they were systematically drowning them in a juice bottle.  At one point I clarified that these were not in fact bees, but wasps and yet this woman continued to refer to them in front of this little girl as bees.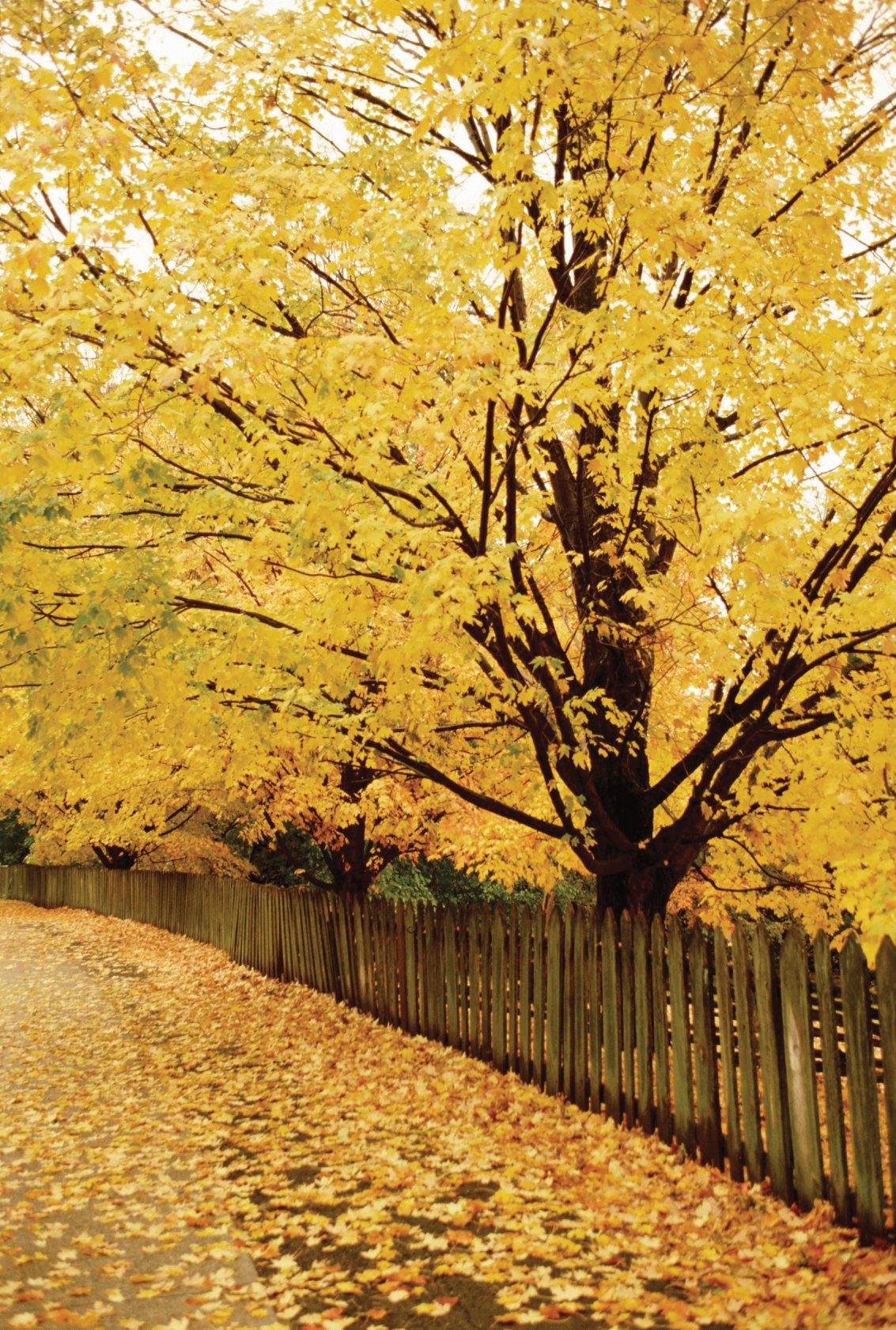 This is not the first time I've seen this type of aggression toward wasps by humans and this identification of them as "bees".  While yellow jacket wasps may be annoying and can certainly cause injury, they are also pollinators and serve a vital role in a balanced ecosystem.  People just don't realize that their attitude towards insects is affecting everything we do on this planet to eradicate them.  This   improper identification with anything that stings only perpetuates this negative attitude.  Truthfully, we could not live without stinging pollinators   because there is so much work  that they do, that most will never realize or appreciate until it may be too late. 
Honey bees are not aggessive.  My 10 y.o. son occasionally helps me work with our hive and we have both observed the girls in action.  Honey bees will generally only sting  to defend their hive  or themselves if they are suddenly startled or fear aggression due to someone's negative state of mind or carelessness. 
Last weekend I spent a few hours helping a friend harvest honey from his hives.  I have yet to harvest the honey from our hive and may wait until spring to do so to allow the bees enough honey to survive the winter.  But we are already looking forward to sampling our very own honey for the first time and gathering wax to eventually make our own candles.  I know my son is excited about both of these activities.  I also know that next year our gardens will be much more vibrant due to all the work the honey bees did during the summer to pollinate the flowers.  I look forward to the forthcoming years as the land heals  continuously due in large part to all the work that the honey bees will have done.  I hope that eventually more people will learn about beekeeping and decide to help these little creatures survive this imbalance that man has brought upon them.  I know that I am profoundly grateful to my girls for teaching me the ways of this Earth and learning to check my own energy field on a constant basis.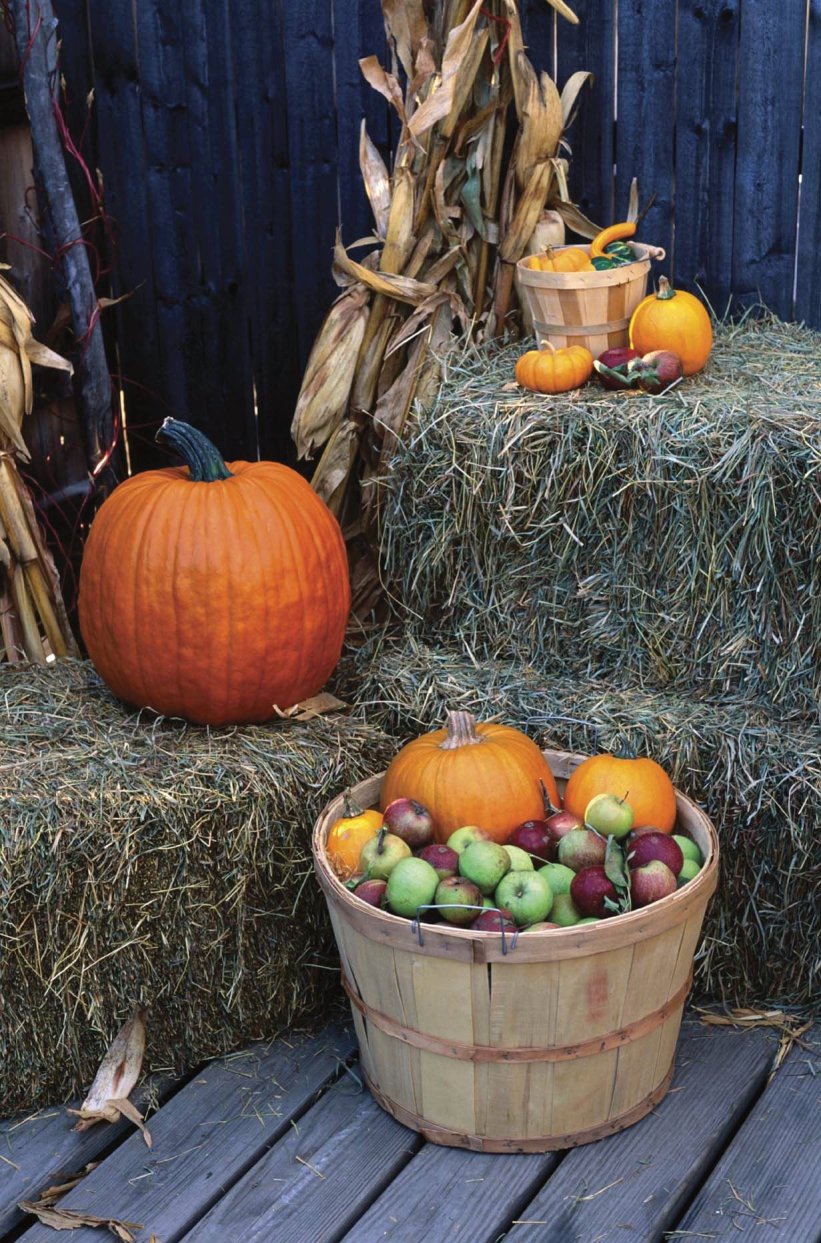 If you live in WNY and are interested

in learning more about beekeeping, you can contact the
WNY Honey Producers Association
  which holds regular meetings and occasional workshops on issues related to beekeeping including how to get started with your own hive.  Most cities and towns will have a similar organization to help you meet beekeepers and learn more about this amazing art. 
I highly recommend you do your research and connect with these people or a mentor before attempting to keep bees on your own.  There was a time when people apprenticed and spent a great deal of time learning the art of beekeeping because there truly is alot to learn, but it's well worth the effort.  The benefits of a revitalized landscape cannot be measured in monetary terms.  It is something that you begin to see and feel in your heart and in so doing, you know that your own well being is being supported by these miraculous creatures.
Bountiful Harvest Blessings!
Reference:
Copyright 2012 Awen Environments / Clarissa Harison.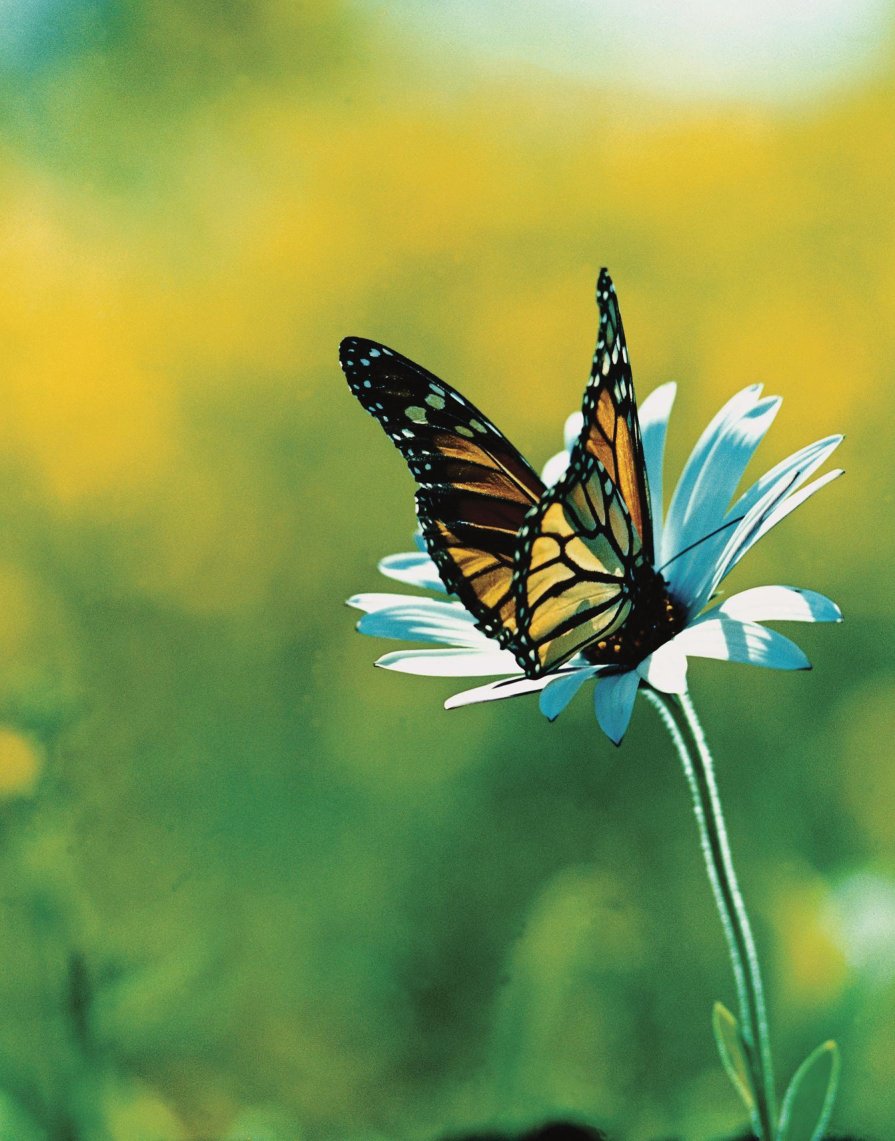 This summer I had the opportunity to experience the benefits of a re-vitalized ecosystem with many songbirds, pollinators, butterflies and other beneficial insects returning to my own backyard.  I had the awesome moment of witnessing the emergence of a beautiful swallowtail butterfly from its chrysalis just because I left a section of my yard unmowed. 
I saw the return of numerous  
orb weaver spiders
  which I've found to be the only predators of the destructive Japanese beetle.  Orb weavers are a sure sign of the revitalization of the landscape and their arrival is one I look forward to, not despise, because I know the land is healing and balance is being restored.  I also got to listen to the  
Choir of the Crickets
  once again, something I usually just hear while camping or at the lake.  They are no doubt, bringing a higher vibration to the land.
Though my yard may look unruly to the meticulously groomed, pesticide ridden yards of many neighboring properties in my suburban area, I know that restoring ecology to my own backyard is not only good for the environment, but also for my own health and that of my child, as well as our pets and the overall community.  A great book I read many years ago on this topic is
Noah's Garden: Restoring the Ecology of Our Own Backyards.
  Although this book was written in the 90's, Sara Stein was well ahead of her time in recognizing that the gardening and landscaping methods we had grown accustomed to and come to accept as 'normal' in our society are actually destroying our environment and cannot be sustained indefinitely.  That is, if we want to have a healthy future for our children and this planet to survive. 
While I love the philosophy and information within this book, I will say however, that I do take exception to the author's use of the Monsanto herbicide Round-up and the burning of fields to eliminate unwanted plants.  I don't agree with using any chemical in the garden including the 'seemingly harmless' glyphosates which have since been proven to be the contrary.  Nor do I feel it is necessary to burn a landscape in order to place what you want in a meadow.   I also don't believe it's necessary to only use native plants in your landscape.  There are many, many
medicinal/healing advantages to having exotic and naturalized plants
in your landscape, so eliminating one for the sake of the other is not in my opinion, the answer.  Finding a balance between both worlds is.  If a plant is growing wild in your yard, there's a reason that usually only Nature knows and plants follow people when they are needed.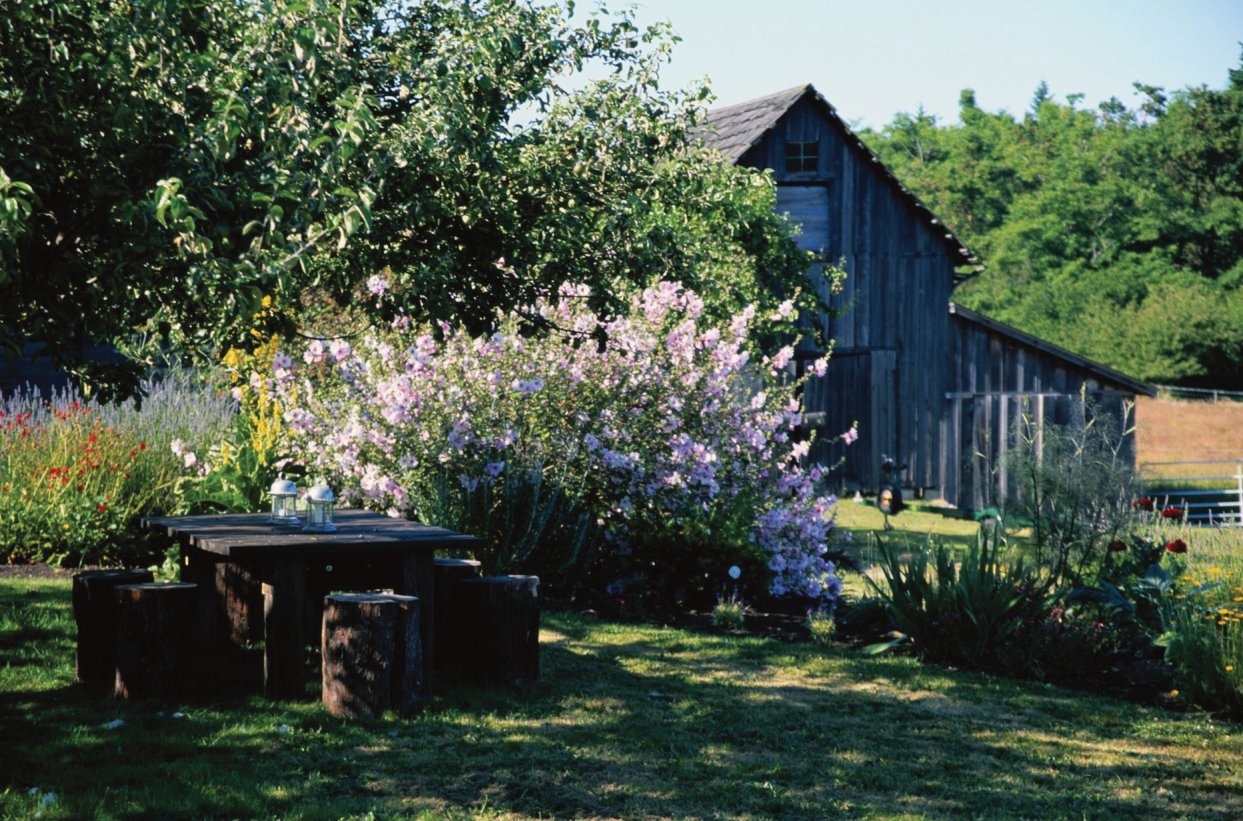 Being different is not always easy, however.  One weekend I witnessed one of my neighbors discussing my property with a guest at his backyard party.  I was mowing the lawn and wanted to go right over to him and tell him what I knew and how I felt.  Not only had this more recent development of homes pushed all the water from the previously existing wetland onto my property, but also the subsequent common use of pesticides from these homeowners had contributed to making the soil into an unhealthy, unproductive hard pan which reaked of decay when I first moved there over 2 years ago. 
I wanted to say all of these things, but I didn't because I knew it would only insight anger and increase tensions between us.  Instead, I chose to continue with my mowing and I write about my experiences here on this blog, in hopes that eventually people will wake up and realize that what they are doing is so contrary to the well being of this planet and the very health of humanity and all life.  I know I've said this before, but I will continue saying it until I see the last of the yellow signs in my neighborhood and community because it continues to amaze me how many people are still unaware.  Last night as I took a run through this neighborhood, I could just smell all the pesticide residues from the yellow signed properties, definitely not a healthy place to take a walk or be running, let alone allow a child to play.
Of great concern is also the activities that recently took place in cities like Dallas, TX and New York City, as well as states like Massachusetts and Pennsylvania with
aerial spraying of pesticides to combat the West Nile Virus
.  I believe many were unaware of these municipal sprayings as they were done during early morning hours and others expressed little or no concern to this activity which not only harms useful pollinators, but also animals and humans. Which town or city will be next?  What is truly needed is for the restoration of healthy landscapes which support beneficial insect predators and other forms of wildlife which create balance.  An excess of any type of insect is a sure sign of imbalance and spraying chemical pesticides will not resolve the problem, only create more imbalance and disease.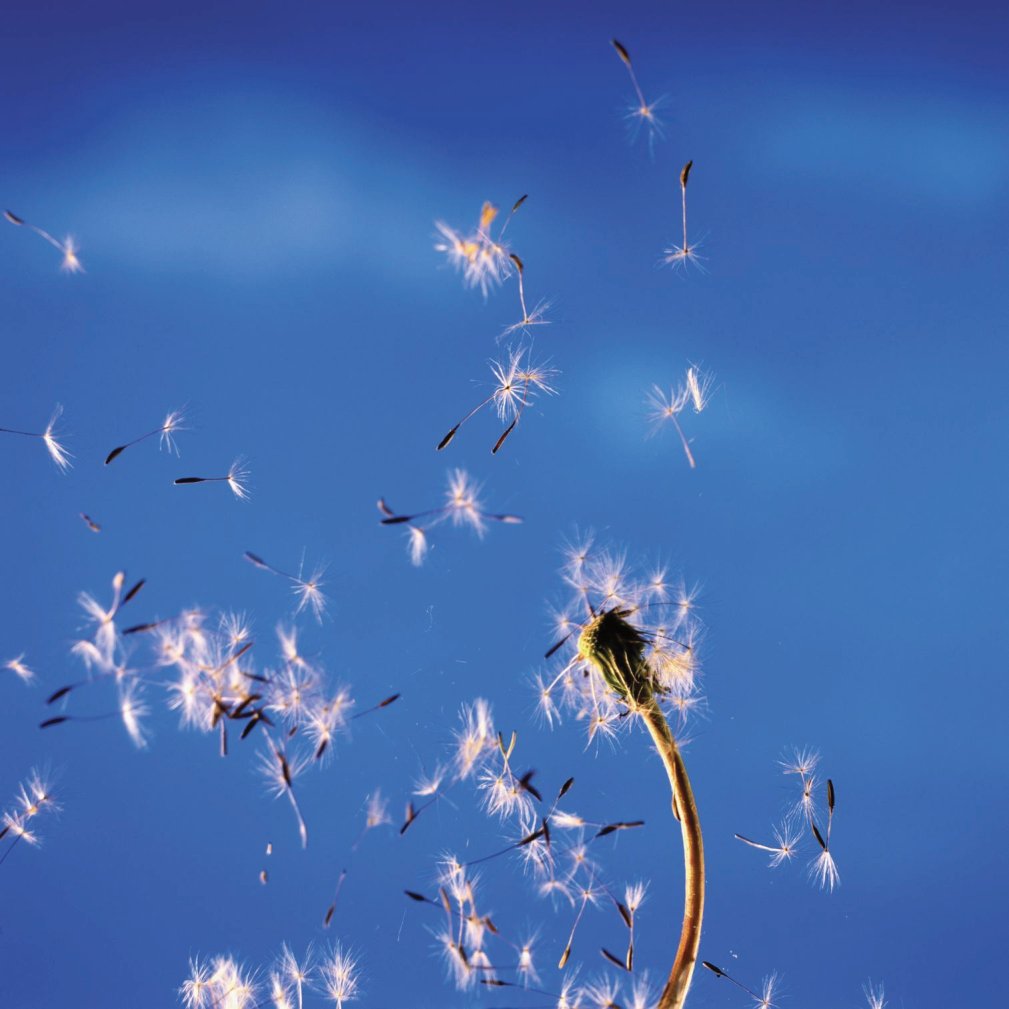 This excessive need to control our natural environment I believe stems from very deep rooted emotional issues and imbalances in our society and our ancestral DNA that need to be overcome and healed.  Attempting to control something so powerful as Nature is a wasted effort and so
not
in alignment with the way life should be.  Please give even just a little bit of space to Nature by allowing her to do what she does best. Choose to live gracefully and in awe and respect of Nature, and then she will bring you bountiful blessings beyond what you can imagine. 
Blessings of Awareness!
2012 Copyright Awen Environments/Clarissa Harison.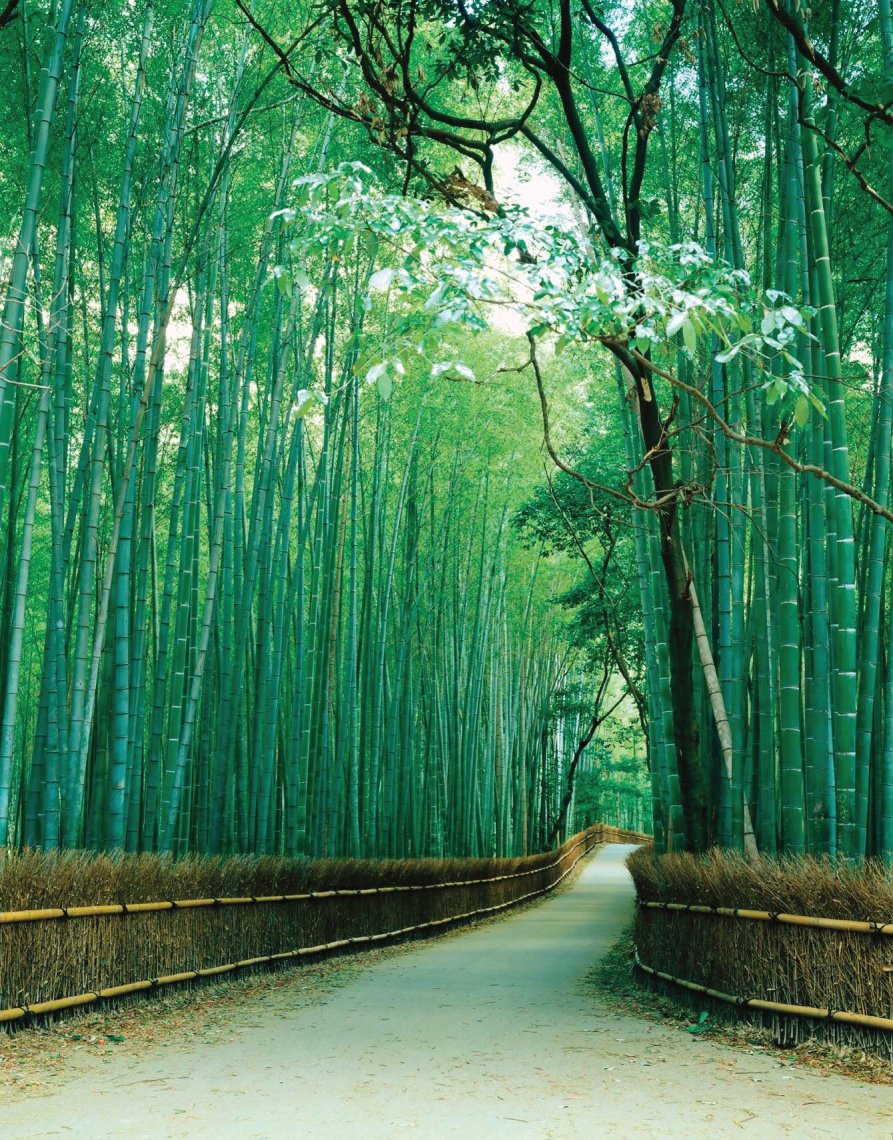 Does your home speak to you?  Are the channels of energy running freely on your property?  Do you pay attention?  Land has chakras (energy centers) just like people do.  I pay attention to every subtle little nuance that takes place in my home and on the land.  Sometimes the messages are blatant, like when something breaks down or becomes clogged, but other times they are more subtle, requiring insightfulness and awareness. 
When you work with the energy of your home as I do, you begin to see the unfolding of new life on the land such as new flowers or wildlife, improvements in your health and well being or relationships with neighbors change.  Sometimes there is also an ugly phase where things surface, relationships become explosive and accidents or illnesses occur.  It's all part of the process of releasing the past, old memories, energy patterns or toxins held within the land and in your home.  Knowing why you chose your particular home is half the battle and the first step toward improving your life and the well being of all that surrounds you.
I happen to live on a property that is incredibly sensitive energetically and physically because it is affected by underground streams of water and Hartmann lines, energetic grids of energy that emanate from the Earth.  Hartmann lines occur when natural existing energies emanating from the Earth combine with electrical interferences.  These energy fields have been scientifically proven and measured.  They are also typical in urban and suburban areas.  It is said that animals and people will sense an earthquake 16 hours prior to its occurence, if their home has Hartmann lines running through it. 
It took me a while to recognize this pattern, but then it dawned on me one day that the reoccurences I was seeing in the behavior of my animals, the flowers in my gardens, and in me were being determined by this energy that ran through the land.  I would see flowers like Tradescantia (spiderwort) and Queen Anne's Lace (wild carrot) collapse suddenly for no apparent reason, my cats would become incorrigible, and I would be edgy and irritable or anxious.  Because I'm so sensitive, I knew I was feeling the shifting of energetic grids in the Earth when an earthquake occurred and eventually I was able to verify it after doing some further geomancy research.  For more information on
geopathic stress
, Earth energies and specifically Hartmann lines visit Richard Creightmore's research on this topic.  I found his extensive work to be supportive of many of my own conclusions, as well as supported by a wide variety of resources.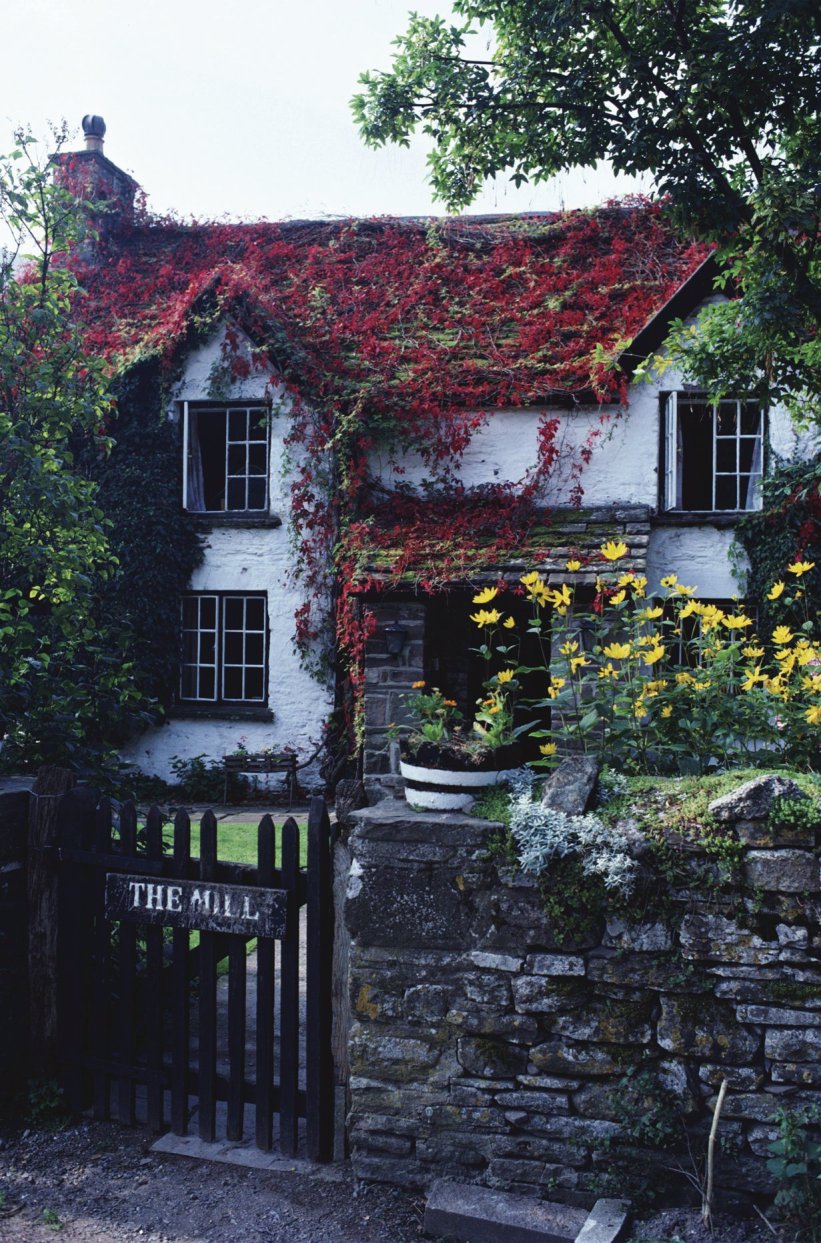 There is also the issue of the vitality of your land.  The natural geomagnetic field that exists on this planet is 7.83 hz which is necessary for all life to exist as we know it here on Earth.  When this vibration falls too low where there is little life force or too high where there is a great deal of electrical interference whether man made or naturally occuring underneath the Earth's surface, there will be signs of disturbance.  Plants, animals and people are all affected by this imbalance of energies.   They will display it in various ways whether it is through illness, weakness and irritablity, or exhaustion and depression. 
A common sign of low vitality on your land is areas where nothing will grow or trees become diseased and deformed eventually dying, contorting away from underground streams or other forms of interference.  Plants, fruits and vegetable growth will also be stunted such as berries that never reach mature size because there's not enough cosmic life force drawing them upward.
It doesn't matter where you live, the same laws prevail all around this planet.  Plants, animals and human beings will thrive where the energies are balanced and supporting of their natural systems of equilibrium.  Where it is not, you will see signs of decay, difficulty, and even disease and death because the energetic patterns are such that they support the destructive activities initiated by parasites and other micro-organisms which create the continuous process of breaking down material in order to recycle into new life.  In truth, we could not live without these microorganisms because they provide a vital service to this planet.  Would you want to live in an area that is going through a process of decomposition?  Absolutely not.  It will pull down your energy and make you susceptible to a myriad of problems.  In order to remain healthy, we all need to be in areas that are supportive of life.
The Earth needs to maintain this delicate balance between Earth energies and cosmic energies (influences from the sun, moon and planets) in order to maintain equilibrium.  Unfortunately, where man has intervened, this is often not the case.  Visionaries such as
Viktor Schauberger
and
Rudolf Steiner
 discussed this delicate balance in many of their writings.  Although both passed away some time ago, we are at a crucial stage of this planet's evolution that was foretold by both of these men because Nature will always know the right way and will act accordingly to restore balance to her ecosystems and this planet.  This is evident in the increasing amount of natural disasters and Earth quakes being experienced around the globe.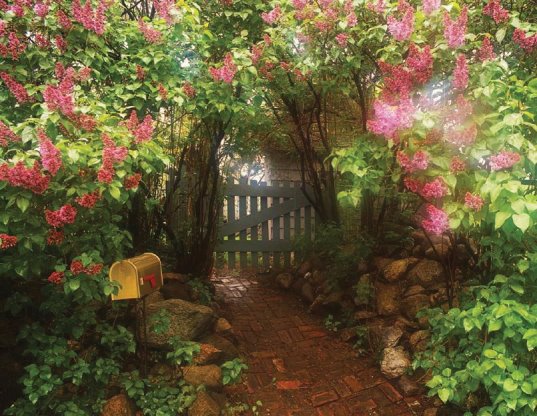 Ants and yellow jacket wasps in and around your home, for instance, are a common source of irritation for many and are an indication of geopathic stress and low earth energy.  They are vital however, because they are releasing formic acid which is necessary to all life, as well as to restore and revitalize dead soil on a landscape. Yellow dock and bull thistle plants are typically an indication of toxins in the soil.  Yellow dock is a liver cleanser if taken internally and it binds itself to harmful toxins and metals in the soil such as arsenic.  Queen Anne's Lace cleanses and aerates hard, lifeless soil and pulls nutrients from the subsoil with its long taproots.  Killing or pulling them out or using weed killers or pesticides is actually doing yourself a disservice, because you're not allowing these plants and insects to do their job.  These life forms know what they're supposed to do and that's why they're there to restore balance.
So what can one individual do to restore balance to a planet that seems more and more chaotic? You can work on your own home and/or plot of land to bring energy and vitality to your life, thereby affecting your community and the world at large. By revitalizing your land and restoring balanced systems that enhance and allow for the natural order of things to exist, you will essentially restore health and well being to your own life. Working with native and naturalized plant life and decreasing or eliminating chemical usage are a great way to start. Whatever's growing wild on your property is usually a great indication of what's lacking in soil vitality and Earth energies.
If you need help and don't know where to begin to address the myriad of problems facing you and your property, I can help identify energetic imbalances that can be corrected to help your gardens and landscape to flourish and your health and well being to improve.  Having a second set of eyes to evaluate and redirect imbalances that may be existing in your home and on your land may be all that you need to set you in the right direction.  Change begins with you and your landscape.  Why not make an investment in yourself and your long term well being?  You'll be glad you did.
Earth Blessings!
Reference:
Steiner, Rudolf, Bees, Steiner Books, 1998.
Copyright 2012 Awen Environments/Clarissa Harison.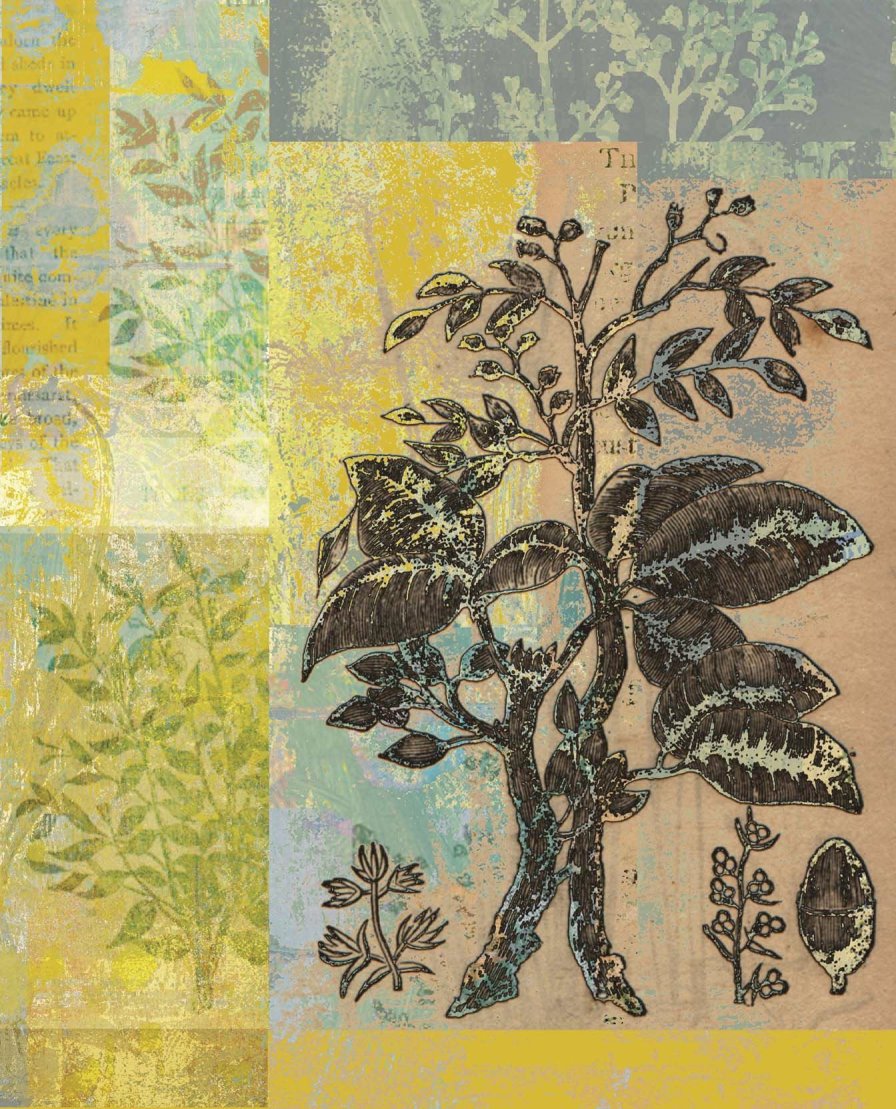 Every spring I see the common yellow signs posted on people's lawns for the beginning of the attack on insects that our society wages.  Unknowingly, well meaning people are perpetuating cycles in so many ways that only continue to harm this planet, as well as themselves and their pets. 
There are so many alternatives to chemicals that are commonly used on lawns and on pets.  While there's no doubt that fleas and other parasites are annoying and harmful, there are many insects which are vital and beneficial to a balanced landscape.  You cannot harm one without affecting the other so you must address the underlying issues.  The only way you can do that is by understanding why your pets or your landscape are susceptible to parasites and disease.
Our battle with fleas is a perpetual cycle of using chemicals which create long term problems for our pets and long term dependency on products that never really resolve the problem, in addition to being costly in terms of pet care.  I had been going through this with my rescued cats for many years until I learned about a wonderful product called 
CedarCide
  made from cedar trees which actually eliminates flea problems in your home and on your pets and is harmless to your animals, your furnishings and you.  Rather than using spot treatments which are absorbed into the skin and create a build up of toxins in your pets' internal organs, cedar spray is a natural treatment which does not have any known residual effects.  The healing, purification and protective qualities of the cedar tree have long been known to Siberian and other ancient cultures around the world.   
Another product which I have used with success is human grade 
diatomaceous earth
 which is a powder made from once living tiny sea creatures.  This powder contains silica which is beneficial for creating healthy skin and fur, and it helps rid the intestines of unwanted parasites.  It can also be used by humans for a variety of health problems and to support the well being of the skin and other organs.  While this powder can be sprinkled on pets and carpets, I prefer to give it internally and use the cedar spray for topical treatments. Interestingly I've noticed alot of horsetail plants growing in my gardens which are a natural source of silica and are apparently needed by my landscape to restore balance.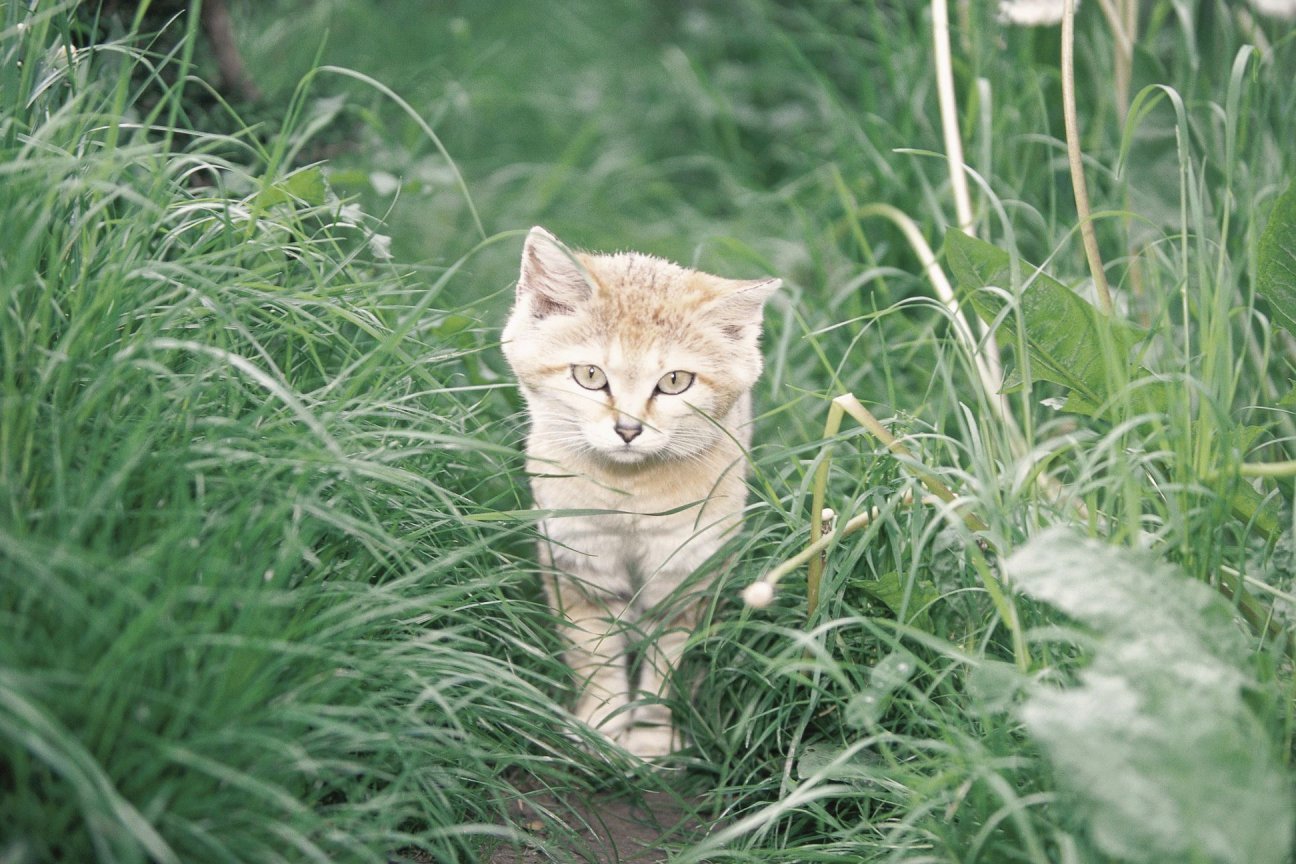 Addressing problems such as fleas and parasites with your pets is not just about fighting pests, but also about focusing on the wellness of your land and your use of chemicals and other toxins.  Parasites are drawn to unwell areas of imbalance.  Animals that become stressed due to poor unnatural diets and exposure to land that is sick will be more prone to parasites whether they are fleas or internal worms which eventually lead to degenerative diseases. 
Planting garlic, chives, tansy, mints and other medicinal plants in your gardens and in various places around your property is a great way of cleansing and protecting your land from parasites.  A word of caution when planting mints, however, because they can easily take over.  Distributing ashes from burnt herbs is another method of protecting your landscape.  Juliette Bairacli de Levy discusses this in her book  
Herbal Handbook for Farm and Stable
.  It has long been known that animals succumb to disease when the land they inhabit is unwell.  In ancient times, indigenous cultures would allow their animals to graze on a piece of land observing their health, before dermining whether to build their homes in a particular place.  They knew that if their animals became sick, they too would eventually succumb to disease themselves.
Homeopathy
can also be used to combat internal parasites and typically the symptoms your pet is displaying, aside from the parasites, are an indicator as to the type of remedy which can be used.  Some of these remedies include Sabadilla (a Mexican plant), Cina (a plant called wormseed or Artemesia which grows locally in WNY), Pulsatilla (wind flower) and Cuprum Oxydatum Nigrum to address a variety of different worms such as tapeworms, hookworms and roundworms.  While these remedies may take a bit longer to eradicate the parasites, they are not invasive to your pet and also address underlying issues that caused your animals susceptibility and compromised your pet's immune system in the first place.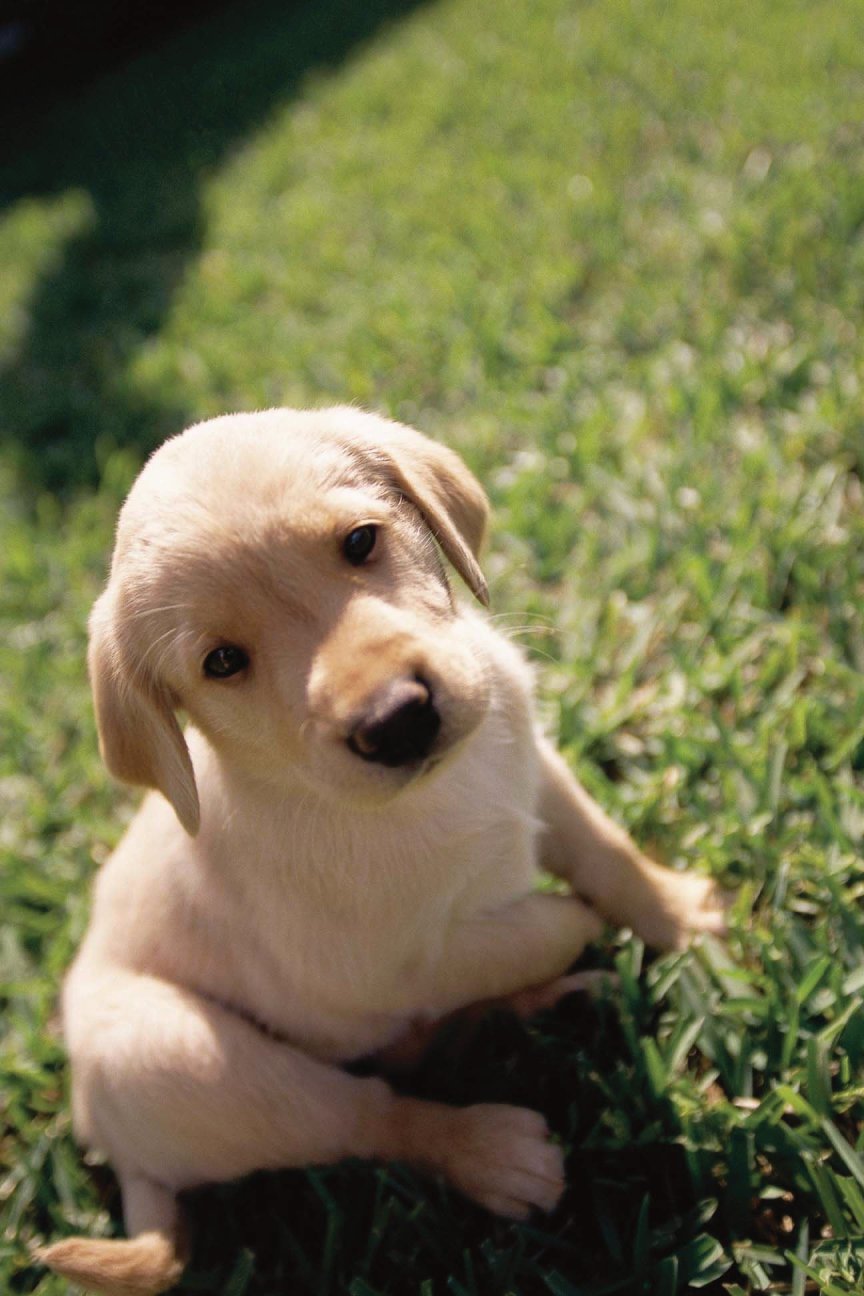 Having become more familiar with the network of people around this country who are currently rescueing and attempting to relocate the tremendous overpopulation of dogs and cats in shelters, it would be great if these caring individuals and organizations would become more familiar with alternative forms of pet care.  These products are not harmful to animals and are less expensive overall, as opposed to various traditional veterinary methods, and they allow the rescuer or pet owner to develop their own healing abilities for the long term benefits of these animals and the overall well being of everyone including this planet.
Blessings from the World of Nature!
Copyright 2012 Awen Environments/Clarissa Harison.
Yes, I think you should love the house, apartment or castle that you live in, but that's not what I'm writing about.  I'm talking about falling in love with your  home-- your body, because it's part of the Earth.  I spent years tending lovingly to my gardens and neglecting myself, but it wasn't until recent years that I really began thinking about how important it is to love and care for your own physical body and not push it constantly to physical  and emotional extremes. 
Actually I think much of the lack of connection that exists with regard to this planet, all stems from a lack of respect for ourselves.  Once you realize that the Earth is part of you and that we are part of the Earth, you begin really focusing more on how you treat your body, the foods that you eat and the energies and/or people that you allow yourself to have relationships with.  You begin honoring yourself for the amazing collaboration of cells and organs that work in unision that support and house your soul. 
Although I'd spent years exercising to extremes and experiencing weight fluctuations, for me the path back was via gardening and working physically with the Earth.  All of Nature helped me to look at my patterns as well as to transmute the experiences and  emotions of my past into something more positive.  I think there's something really powerful in that connection to your landscape and those quiet moments of seeing new life that you have created.  Someone once told me, "tend to your own garden, Clarissa" when I discussed my constant stress, lack of energy and inability to focus.  It took me years to really understood what this person had meant.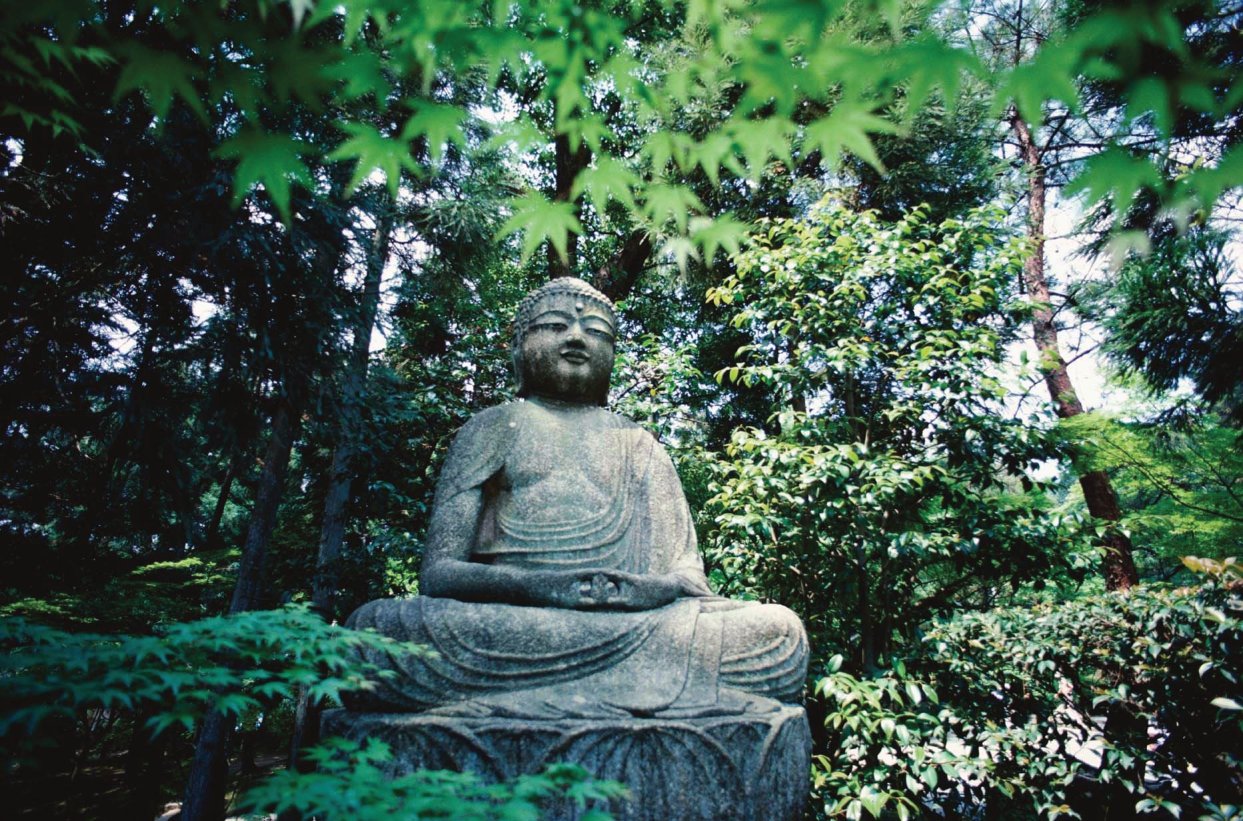 It's been a long, gradual process but  I have really learned to recognize who and what depletes my energy.  Sometimes it becomes such a habit to be around negativity that you don't even realize how it drains your own personal reserves.  Now whenever I feel angry, irritated or anxiety ridden, I  take a walk in the park, do some form of movement such as dance, and/or do some form of meditation, prayer or rebalancing work.   Whether it's shamanic journeying, listening to sound harmonics or doing gardening, it all works.  Spending time with my animals is also a great source of rebalancing.  It's so easy to become overwhelmed with what's going on today when you read the latest headlines or you've come in contact with someone who's chaotic and draining so it's especially important to stay grounded and draw upon your inner reserves to move through these times of transition.
A great source to help with your journey to healing your body is Denise Linn's book  
Unlock the Secret Messages of Your Body.
Her book, which is also available as a workshop, is based on a 28-day program that focuses on the four elements of earth, air, fire and water.  Each week you focus on a different element while you journal your thoughts, clear clutter (from your home and your mind) and learn about how your patterns have influenced your choices.  You can choose your level of commitment and whether you do a little or alot, it all has an effect and makes a difference.
Much of our attitudes toward our bodies and our health have been influenced by the generational patterns of our families which Denise discusses in her book. I have also touched on this subject in my previous post
Patterns: Overcoming Ancestral Trauma.
 I had the opportunity to study with Denise in 2001 when I began developing my energy work with homes.  Denise's latest book is a natural culmination of her lifetime exploration into the practices of ancient cultures and the importance of creating sacred space, as well as our need to focus not only on our homes that we inhabit, but also our physical bodies which are our most sacred space.  It's all tied together and only when you've addressed your attitudes toward all three:  this planet we inhabit, the home you live in and the body that holds your spirit, will you achieve balance within your life.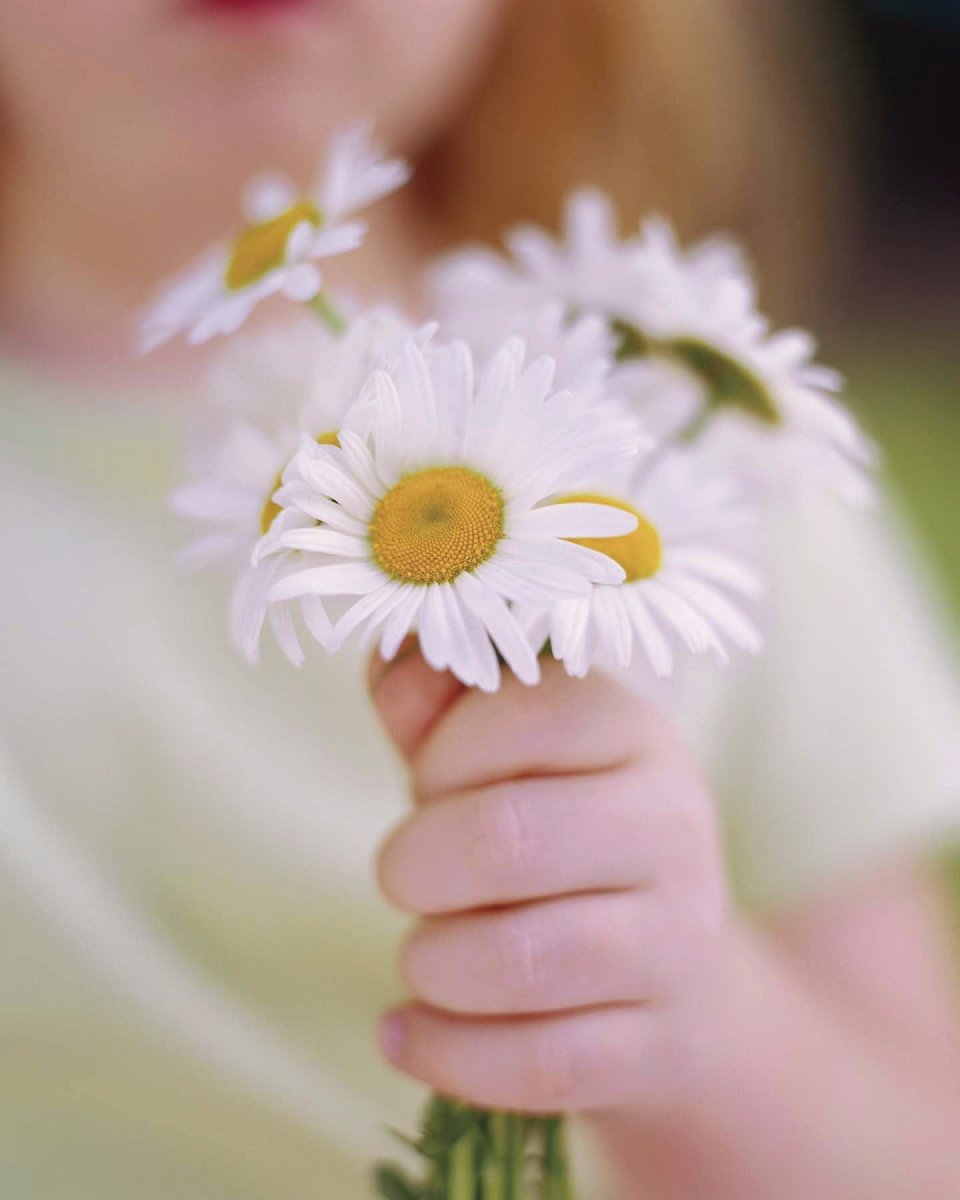 Living with intention is becoming increasingly important as this planet changes, technology progresses and the need to re-align ourselves with what truly matters in our lives.  When we understand our patterns and our behaviors and how they affect our choices, we can learn to make new ones.  These positive changes will affect not only our individual lives, but also this planet for generations to come as we once again adopt a reverance for Nature and all of creation, including ourselves.
Spring Blessings!
Copyright 2012 Awen Environmnents/Clarissa Harison.
"The longest journey is the journey inward."  --Dag Hammarskjold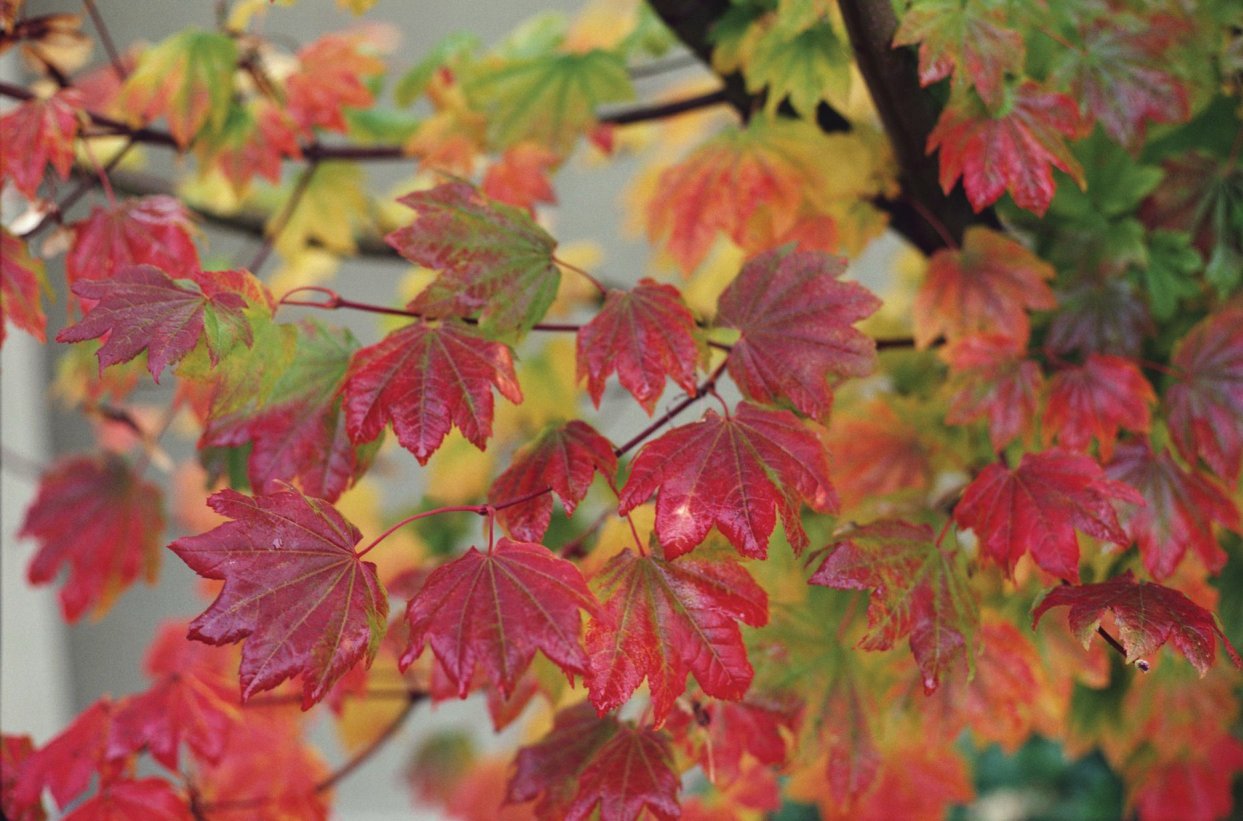 Those of us in the Northern Hemisphere are now experiencing the incredible beauty of Autumn and the time of balance between light and darkness during the Equinox.  Although I love all the seasons here in Western New York, Autumn is my favorite time of year. 
While some see this as a time of flowers dying and dread the inevitable winter that follows, I see it as a time of tremendous vibrancy and inspiration.  The trees are so rich with color, the air is crisp and it is time for the harvest of fresh apples, pumpkins and other nutritious foods.  The harvest is also a time to give thanks for all the blessings that are bestowed upon us each and every day, however small or insignificant they may seem.
Autumn always causes me to think of not only the beauty of trees, but also all that they do for us in the unseen realms.  As the Austrian environmentalist and visionary  
Viktor Schauberger
  once wrote "a society that destroys it's trees, ultimately destroys itself."  Autumn is usually when I see people cutting down their trees because they fear them falling and creating damage to their home or because they cannot be bothered with raking all the leaves.  This always saddens me.  If only they knew that these trees are absorbing much of the contamination from chemical pesticides in the soil, absorbing excessive water and transpiring it for drier periods, as well as purifying the air that we breathe of toxins.  They also help protect the land and provide windbreaks, as well as habitat for animals and birds.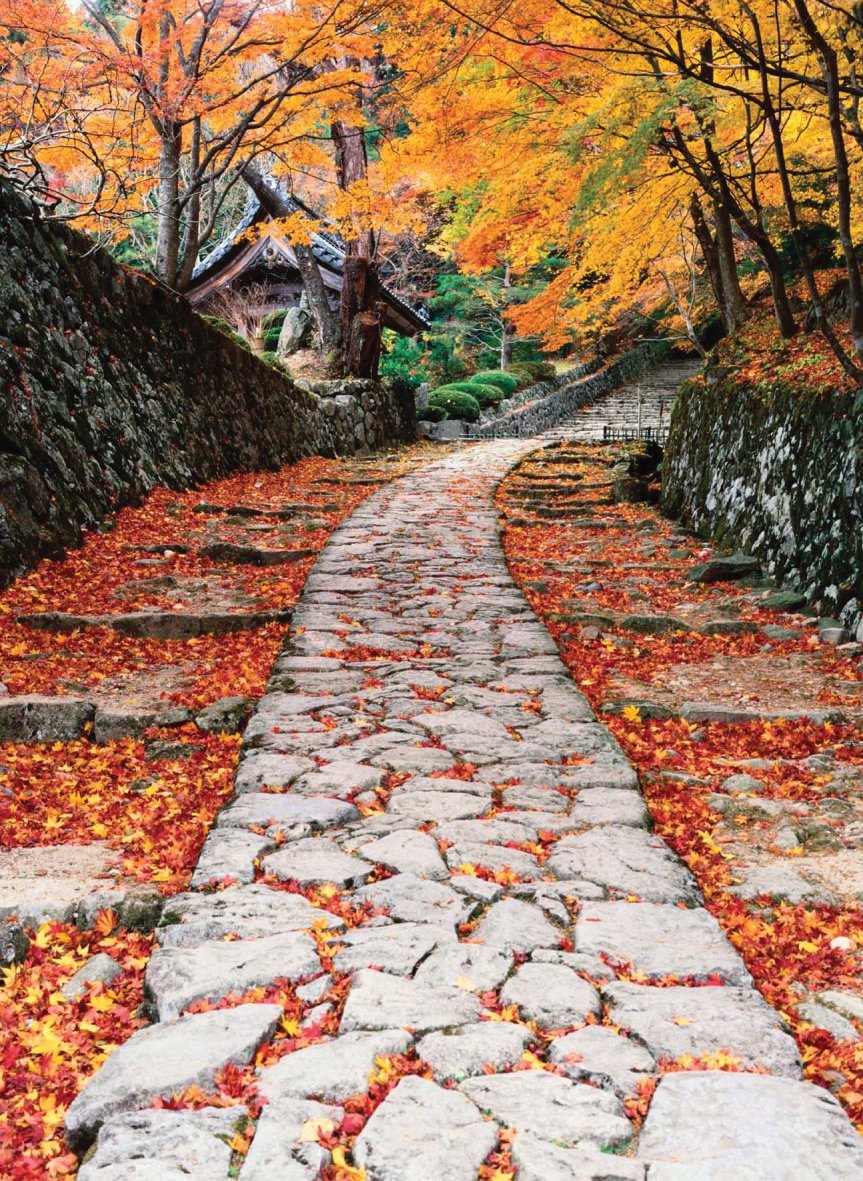 Many of you know that I have a passion for trees and several years ago I felt it necessary to be their messenger after we'd experienced a tremendous premature storm in this area which devastated many of them.  While the natural disasters continue around the world, I feel it's extremely important not only to respect and understand the value of our trees, but also spend time planting many more and improving our relationship with them. 
The trees are the lungs of the Earth and their leaves hold the imprints and DNA of the trees they originated from. Trees help maintain the Earth grids (channels or meridians of energy) holding the memory of the water and information that flows through them.  When they are lost, the land becomes unbalanced and stress is placed on the remaining landscape.  Some people don't seem to realize that if they are already experiencing health problems and/or imbalances on their property, eliminating their trees will exacerbate the situation (unless of course the trees are, in fact, diseased and dangerous).
Those leaves which many dread raking and children love playing in, are also Nature's blankets for the winter which provide nourishment for the surrounding soil and winter homes for the tiny creatures which are so necessary for a balanced ecosystem.  Shredding, rather than raking Autumn leaves can supply a fertile mulch for your gardens and trees.  The vibrant colors that they display also provide the vibrations of red, orange and yellow which activate our lower root and sacral chakras (energy centers in the body), as well as the solar plexus where our emotions are held.  The beauty which we see all around us activates energy within our body to prepare us for the coming months of darkness and more inward times.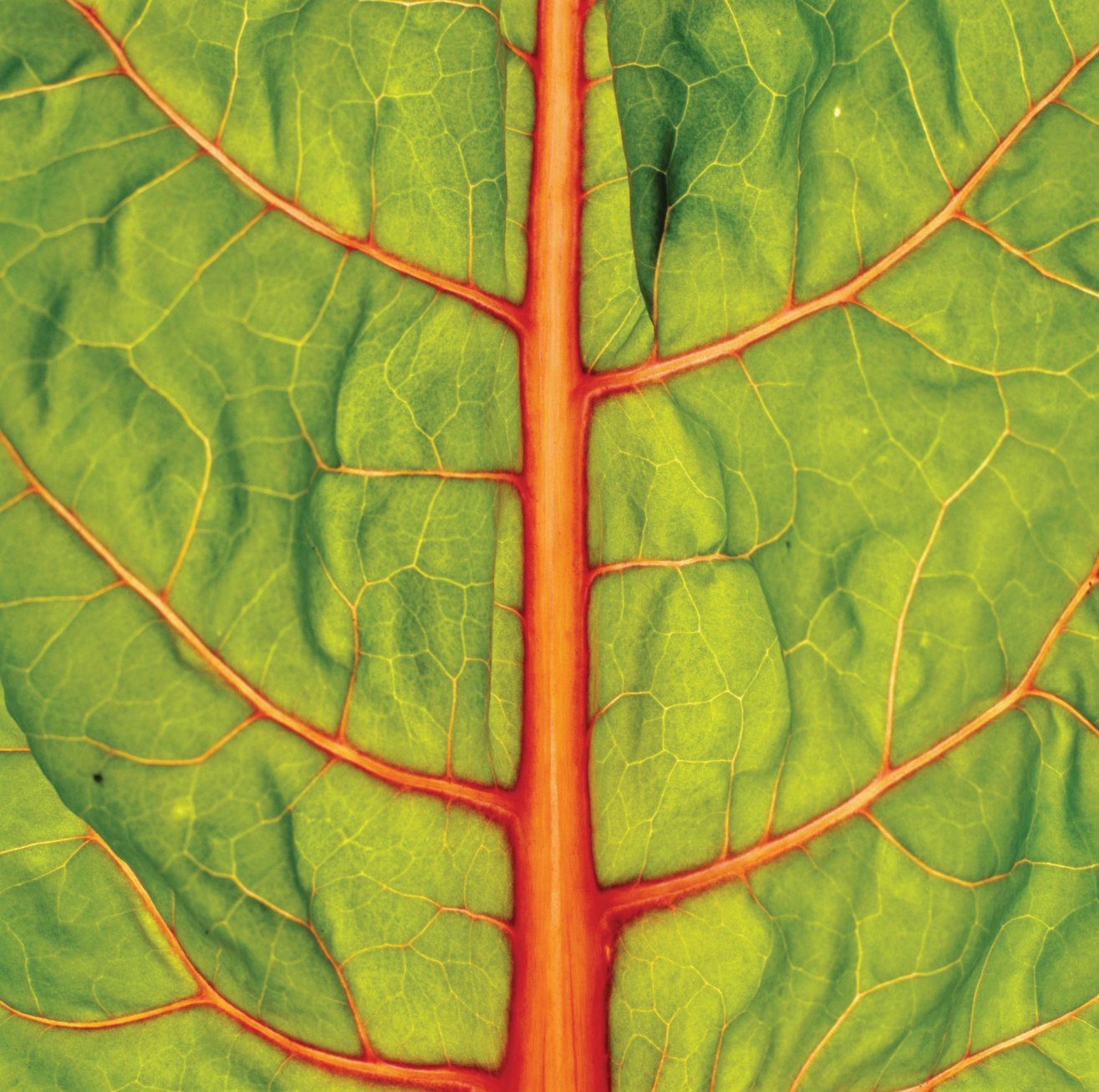 The vegetables that we harvest in Autumn also provide us with not only their nutrition, but also the healing vibration of the the earth, the stars and the planets, and the loving care that we have put into growing them.  Although a garden is much more work than a visit to the grocery store, the fruits and vegetables that you grow have much greater value physically and energetically than those which are grown in a factory farm environment and therefore much less is needed to nourish your body, raise your own vibration and improve your health.  Something which is vitally important during times of upheaval and stress.
Our modern world has gotten so removed from the natural cycle of things and forgotten so much of what our ancestors once knew as inhabitants of this planet. There is so much that we take for granted because so many of us have lived a life of convenience never seeing where our food comes from.  But live in an impoverished environment where water is scarce and you learn to value the food that sustains you.
It is that connection to the Earth that heals us and the care that we put into our daily activities that makes a difference.  In order to heal ourselves, we must first begin with our own bodies and the relationship that we hold with this planet.  Only then can we truly overcome the myriad of diseases that plague our society.  When we change our relationship to the plants and trees on this planet, we heal ourselves because ultimately we cannot live without them.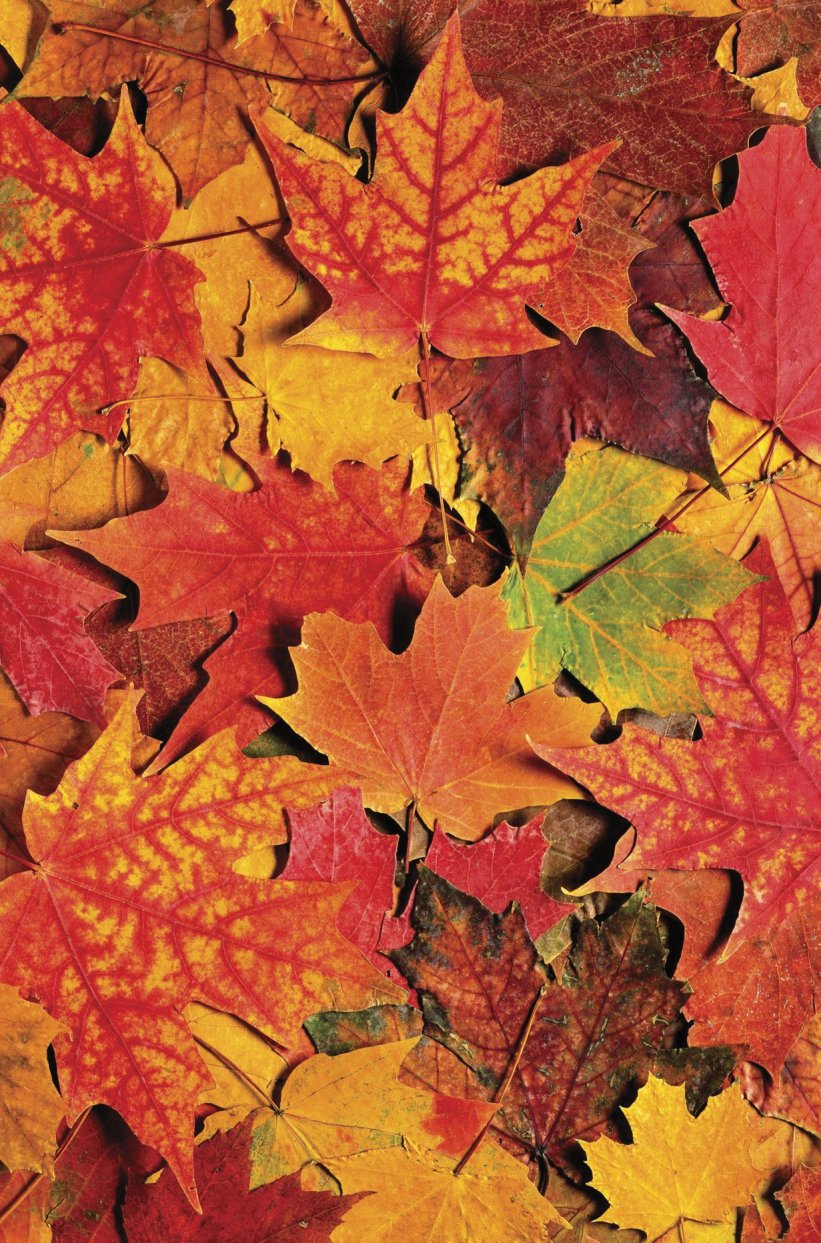 There are so many things that can be done with leaves in addition to using them to fertilize your soil.  Several years ago knowing that we would eventually be leaving our home which included a special sycamore tree named Gandalf that my son and I had planted, I decided to make an intention box out of the leaves so that we could at least carry the memory and some of the tree's vibration with us to our new home.  Sycamore tree leaves are unusual in that they are quite large.  Some can be almost 10-12" in diameter and they also feel and look quite leathery.  I used sycamore in combination with brightly colored leaves from many different trees.  They all make a beautiful intention or prayer box. 
All you have to do is glue the leaves to the outside of an old shoe box with decoupage glue, as well as pictures and words of your dreams or what is important to you on the inside.  When I made my box it was quite an experience of self discovery as I learned to trust the process of creation.  Make sure you use a box with a top that comes off because otherwise the opening and closing will cause the leaves to crack. It's okay if it doesn't turn out perfect.  That in itself is a message because we're all still getting clear about what exactly it is we want out of life and we're learning what not to do the next time around.
This special box which I will always cherish became imbued with the energy of our sycamore tree and also the ideas and dreams that I hoped to manifest in the world.  As the tree grows and becomes stronger, so too will the dreams contained within your intention box.  It becomes a very powerful source of inspiration as you continuously fill the box with pictures of your dreams both big and small, as well as your prayers and other special items holding symbolism for you.  Open the box periodically to review the items and pictures to see what has come to pass.  Sonia Chocquette talks more in depth about this process in her book, 
Your Heart's Desire: Instructions for Creating the Life you Really Want.
  Creating an intention box is a very creative inward process of manifesting your dreams into reality for it all starts with your ideas and having clarity of vision.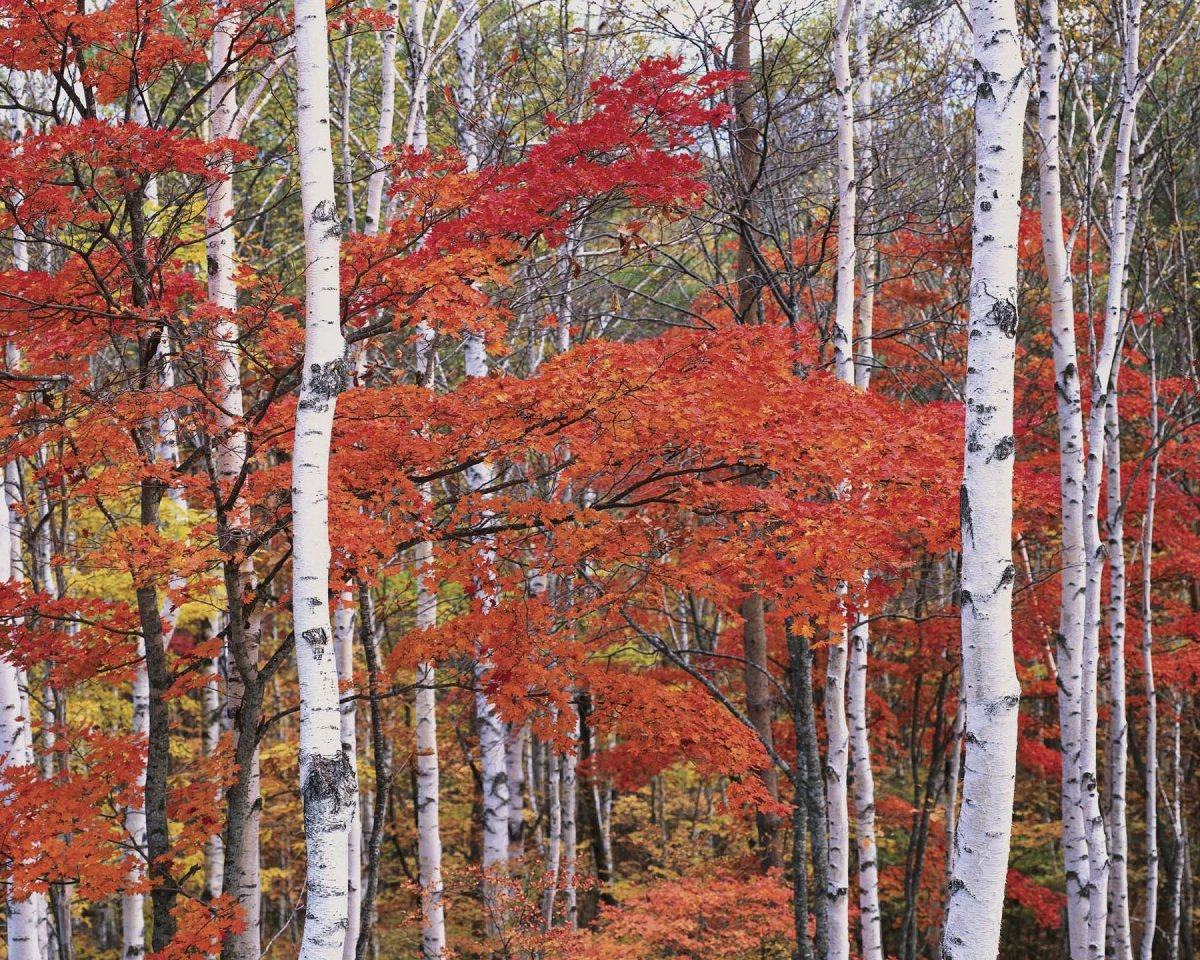 One thing I've learned in this process of focusing your intentions is that things manifest when you least expect it and sometimes in the most unusual ways.  They also occur in
universal or cosmic
time not our time, so be patient and trust.  Everything always happens at it's appropriate time.  And if it doesn't,
"Remember that not getting what you want is sometimes a wonderful stroke of luck." -- The Dalai Lama
Equinox Blessings!
Copyright 2011 Awen Environments/Clarissa Harison.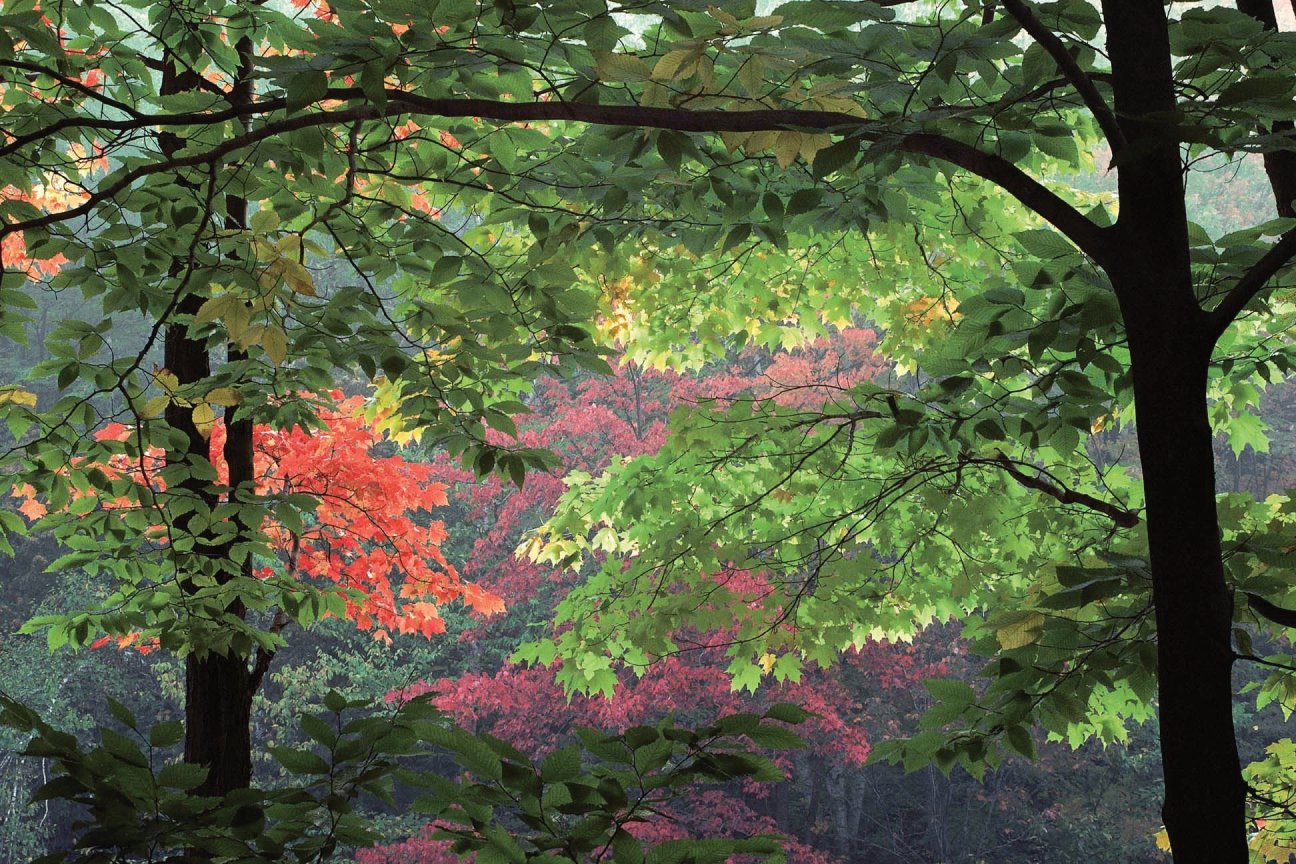 "We do not see Nature with our eyes, but with our understandings and our hearts." --
William Hazlitt
For so many years I had been creating my own sacred spaces sometimes gardening to the point of obsession, never completely realizing why I was being guided to do what I was.  That was, until I came upon the  
The Ringing Cedars
  a very controversial series of books written by the Russian author Vladimir Megre' who tells the profound stories of Anastasia, a young woman now in her 40's who lives as a recluse in the pristine Siberian Taiga. Free from outside influences, she accesses the information of her ancestors through her grand and great grandfathers, Nature and the universal mind. 
Although some of what she speaks of, I was familiar with or had experienced, much more is so profound and beyond much of what we have been taught as part of the civilized world.  Being of half Russian/Ukranian descent, the rich traditions and wisdoms of the Rus Vedic culture which Anastasia speaks of, struck a chord with me.  I felt the last 10 years of my life had been an intense re-connection with this ancient core of knowledge passed on to me by my ancestors via my DNA and the realm of spirit, as well as my work with the Earth, and sometimes merely through observation.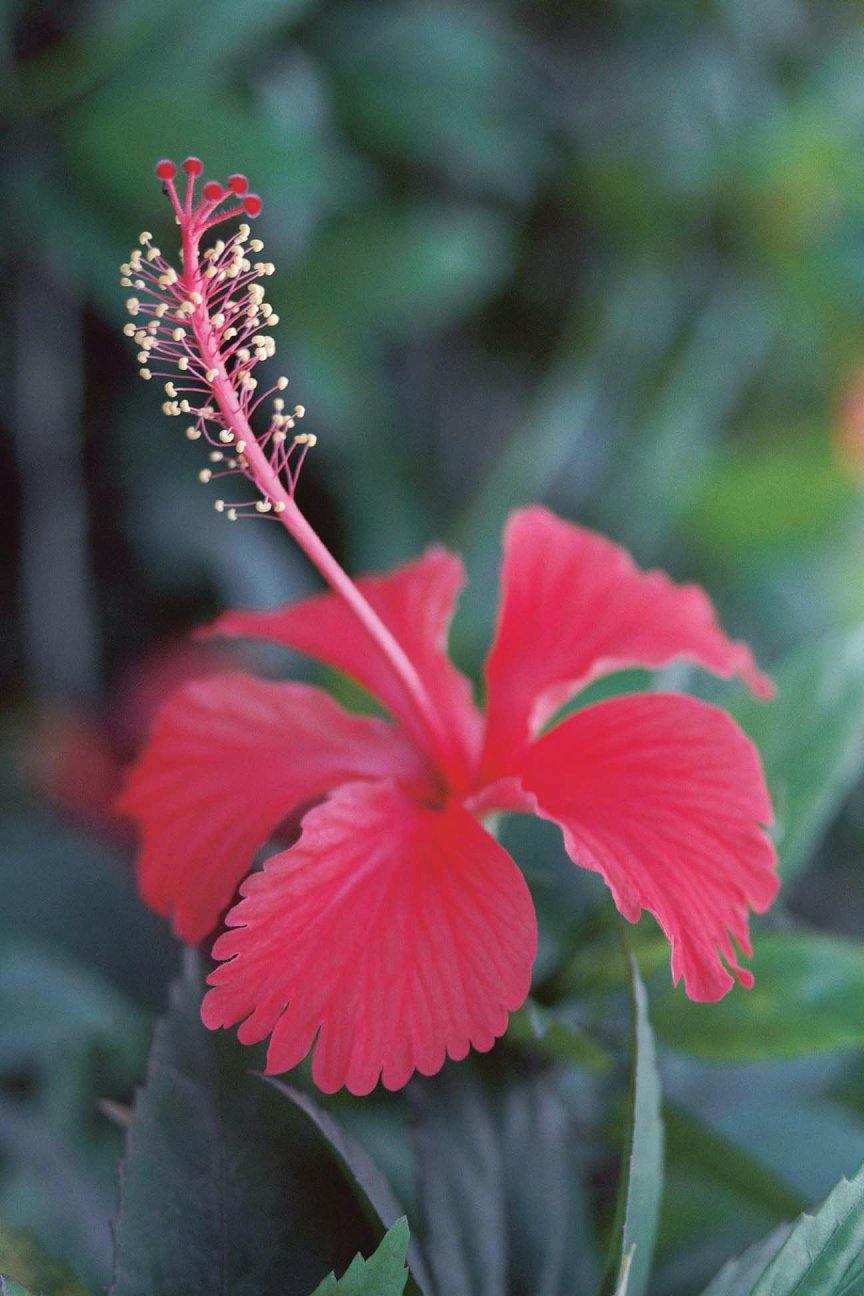 One of Anastasia's main focuses is the creation of a "family or kin domain" in which individuals create a "space of love" filled with fruit trees and Siberian cedars that they have planted, as well as vegetables and flowers that bestow healing and blessings upon the entire family.  She tells Vladimir that even the pollen from the flowers infuses healing energy as you breathe their fragrance.  As the land matures, this healing energy of the family domain brings blessings for the descendants as the land evolves and the richness and power of the intentions become manifest. The land becomes a source of healing for countless generations and ultimately for this entire planet, as this concept expands affecting neighboring properties.
During the end of July I revisited a former home where I had created extensive gardens and a special place of sacredness while we lived on the land.  There had been layers upon layers of flowers growing there surrounded by vast amounts of rocks to raise the vibration of the land. Those who had once visited, told me they could immediately sense the feeling of peace I had strived to create there.
I could never have prepared myself for what my son and I both saw after well over a year of having been gone.  It brought such feelings of devastation for me to see gardens that had once brought me peace and joy be so overgrown, pillaged and destroyed-- a mere remnant of what once was.  I felt the spirit of the land had been taken right out as many flowers had simply disappeared due to neglect and much had recently been destroyed by the current residents.  This was the second time this had happened to something I spent several years of my life painstakingly creating.  The previous time it had happened after leaving an unhealthy relationship.  It wasn't any easier to accept the second time around especially when it came as more of a surprise.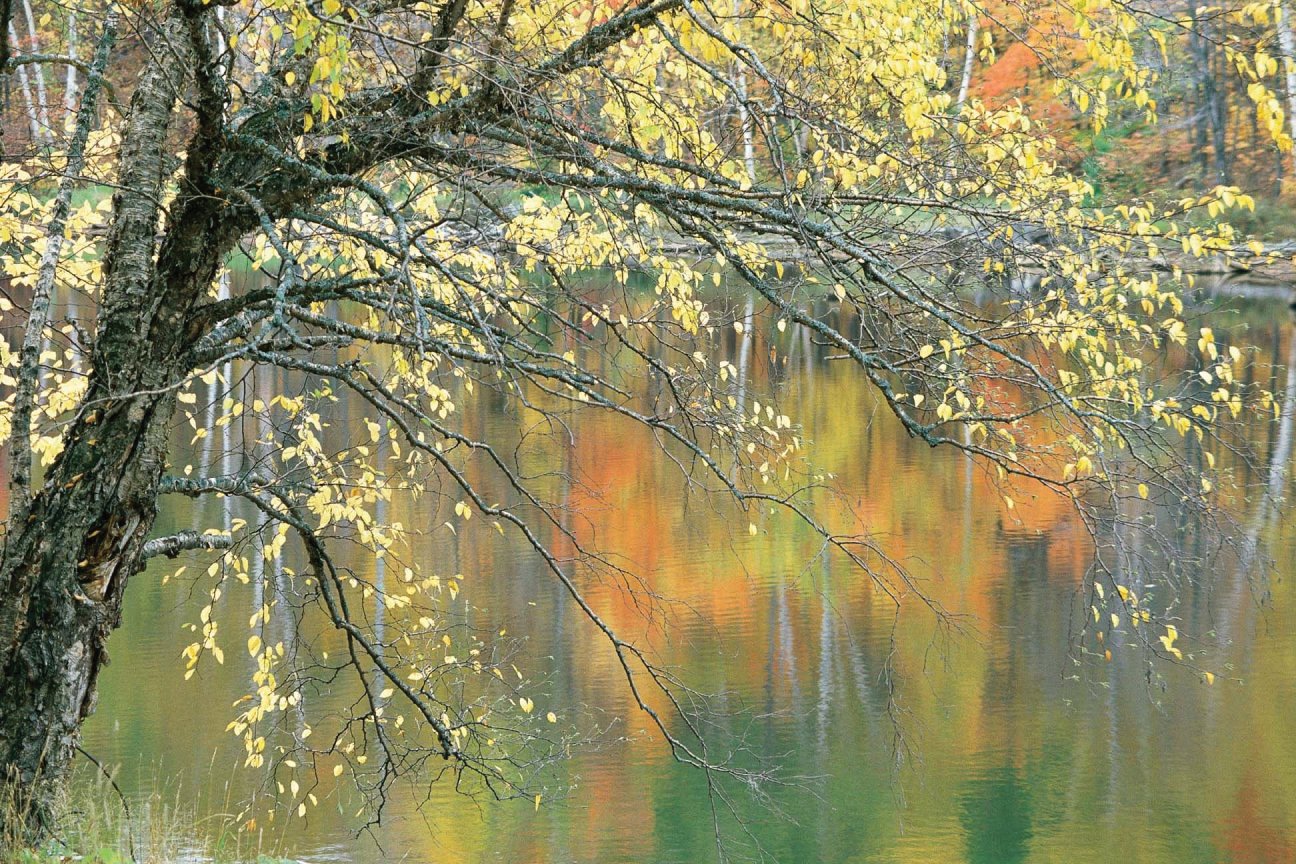 I was brought to this former home once again by the owner who had asked me if I wanted to salvage anything before things were changed because the current residents had other plans.  I was overwhelmed with the task and part of me didn't even want to return to this place that had been filled with negative events and memories, despite my constant attempts to establish harmony and bring healing to the land.  Nevertheless, I felt it was something I had to do for myself and also the countless numbers of flowers I had left there, in order for me to bring closure to my relationship with this property.  It obviously hadn't happened last year when we left.
As it seemed I was endlessly digging up plants and hauling away rocks, I realized that I had created these gardens to help me through a particularly stressful transition time in my son's life and my own, as well as to honor Nature and the Creator.  I also knew the land was in desperate need of balancing.  While I know now I could have done things differently, I had ultimately transformed the landscape for people who did not understand the value of my work or the inherent energies imbedded in this property, nor were they willing to put forth the effort necessary to maintain what I had created after we left. 
It is for this reason that the sacredness which I had intended, had also left when I left.  While the imprint of creation and my intentions will forever be imbued in that land, the underlying layers of energies from my predecessors had taken over, as well as those who came after me.  It had been a severely problematic property from the start, despite the last owner having been devoutly religious and living there until she was well over 100 years of age. 
In the end I realized that the house should never, in fact, have been built on that location because of the water veins running below it and the inherent energies that came with it.  In essence it was once a very sacred piece of land on an aquifer which had apparently at some point been misused during its history.  Water veins hold very powerful energies that are constantly in flux and affected by neighboring properties.  Only people of the highest of intentions could properly keep such a house balanced and free from problems. A better use would be as a source of prayer and meditation, but not as a private residence involved with everyday living.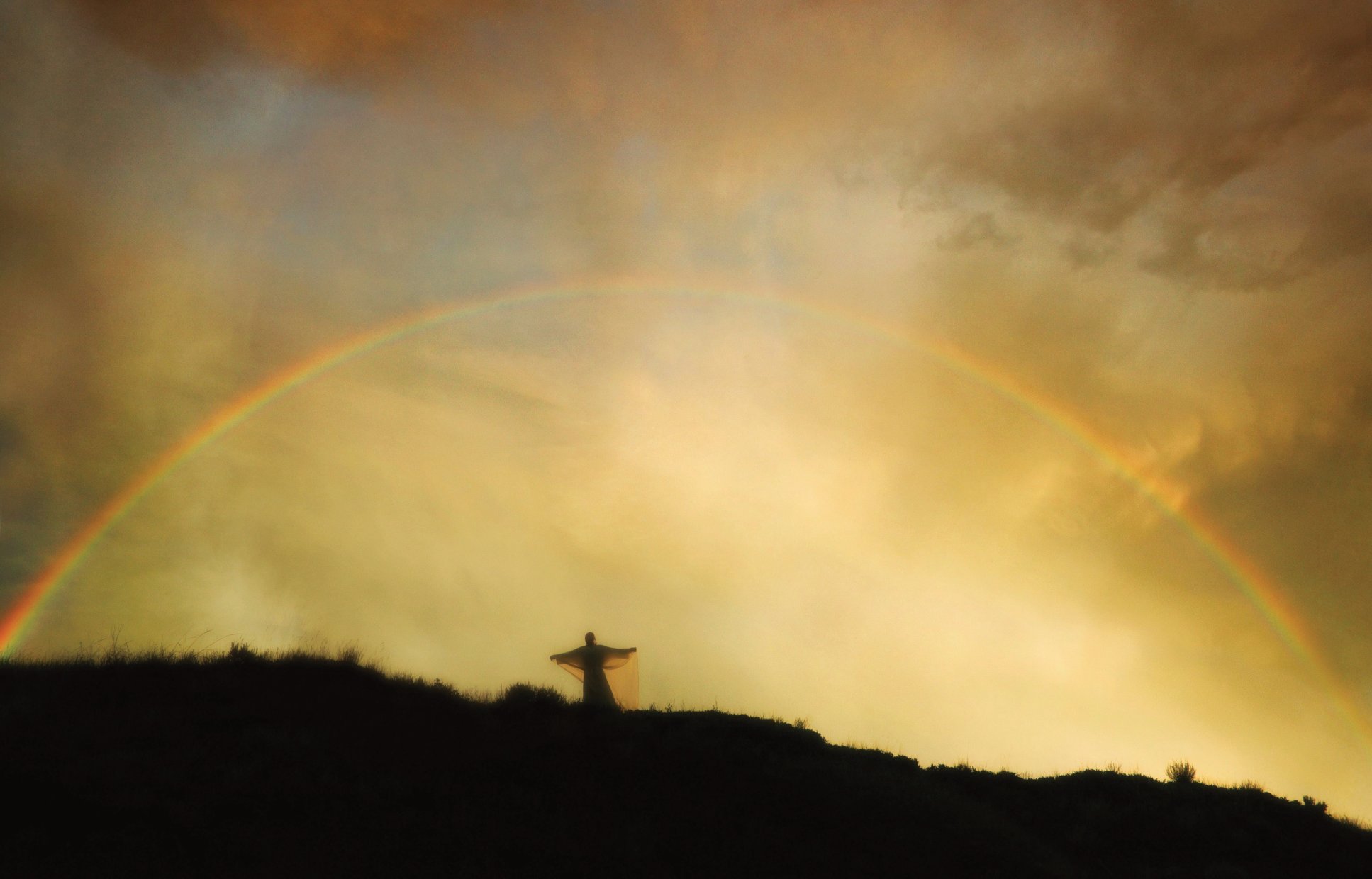 Many times while living in that home, I had been told by teachers, colleagues and family to leave because the energies were too difficult, but still I persisted until one day I had reached the end of my tolerance when we lost another beloved pet and I knew it was time to go.  I guess I had to learn the lessons the hard way but the process was not an easy one.  Revisiting this place and seeing what had come to pass, was an even greater lesson.  A geomancy teacher had once told me that sometimes there is land that shouldn't be messed with because the negative imprints are too strong.  Now I better understand what he meant.
I have the ability to 'create a silk purse out of a sow's ear'.  Sometimes this is a great blessing and sometimes, well, I question why I have this gift at all.  You cannot create for someone who is not at the level of your awareness and expect them to uphold your vision.  And so I realized that in the midst of dismantling some of my life's work, I had in fact created to acknowledge my relationship with Nature and the Creator.  I had created to heal my emotions and honor the divine aspect of my self by fulfilling the needs of my soul-- not to gain awe or acknowledgement from any other human.  I also knew intuitively that I needed to bring the grounding energies of rocks and healing medicinal plants to this land.  It was, however, a huge lesson for me in the end.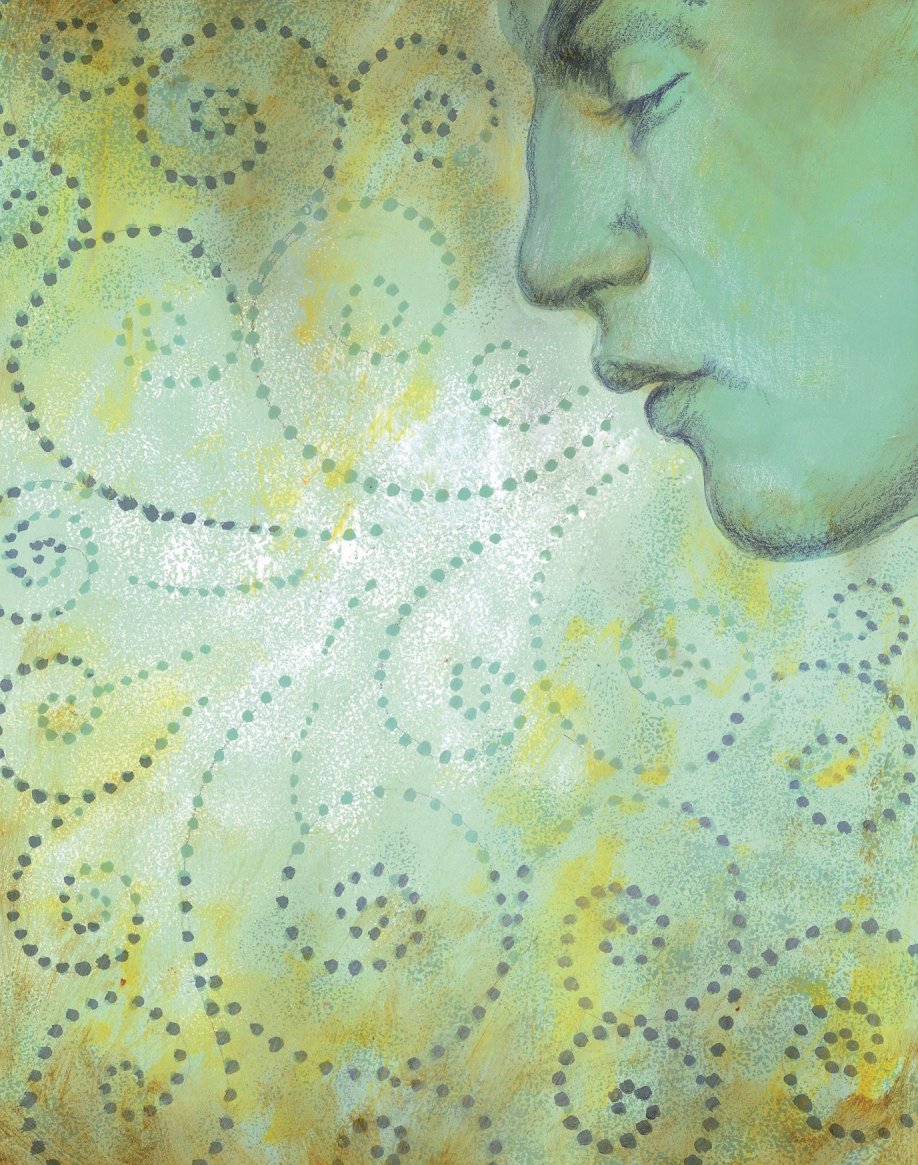 During those weeks of dismantling the gardens, I was also reminded of when the Dalai Lama came with several monks to the Buffalo, NY region many years ago.  During that visit the monks ceremoniously dismantled a 
sand mandala
  that they had painstakingly created.  The colored sands rich with symbolism were then dispersed in a Western NY creek as part of their healing ceremony so that the prayers and intentions would drift along the creek, into other waterways and ultimately all over the world. 
It is hard for a Westerner to understand this sacred act of creating something so beautiful only to ultimately destroy it, but now I do.  It is the intention of the creation that heals people and the Earth and it does not matter if what man has created ceases to exist in one particular form because the energy remains somewhere in the universe.  The creator(s) of this work of art simultaneously receives healing from such a very inward meditative process.  For this reason it is extremely important to be unattached to our creations for we never know the ultimate lesson/plan in store for us and this planet. In the case of the mandala, it is the tiny blessed grains of sand that reach out to eternity going well beyond what one individual painting could possibly touch had the work of art remained intact. 
We can never know what will become of our creations whether it is a house that we build, a garden that we plant or a piece of artwork that we envision.  We have no control over what others may do and the lessons they may need to learn or even what Nature has in store for this planet.  What we can control, however, is the intentions of our actions and the love and care that we put into our work for that will forever remain in the records of time and be acknowledged by the Creator.  In essence, we create to heal ourselves because it is through that process of testing our boundaries, exploration and experiencing the beauty and oneness with Nature and all forms of creativity that we become truly alive.  And unless it is Mother Nature, those who have destroyed what another has created will undoubtedly learn their own lessons in time.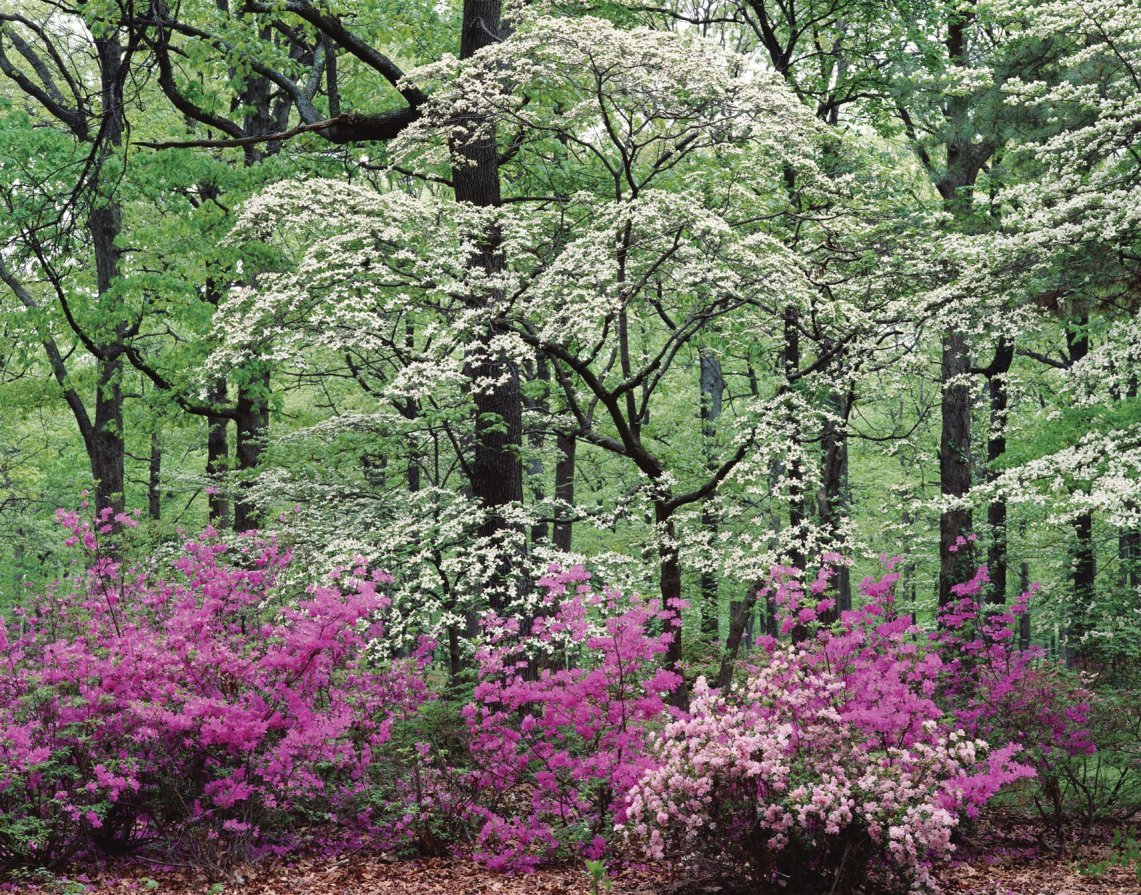 As I see the neglected flowers and shrubs recovering, my new garden taking form and my butterfly bush once again in bloom, I realize that this was all meant to be-- the lessons of creation and the opportunity to create anew.  These plants will form part of our new sacred space that is slowly evolving.  Who knows how powerful it will be in 5 or 10 years or even generations from now, what healing gifts it will offer and what I will have learned in the process...
With Blessings of Creation!
2011 Copyright Awen Environments/Clarissa Harison.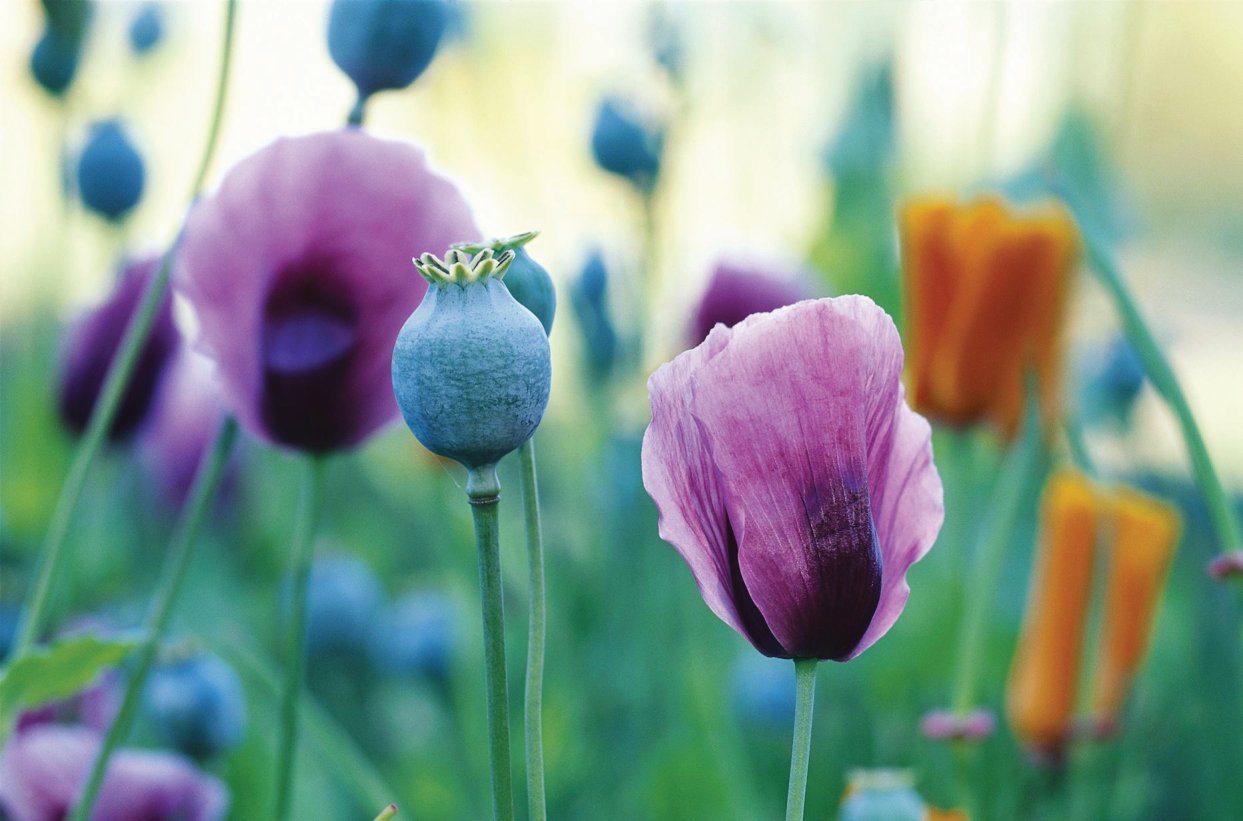 The other day I realized how much my struggles with my gardens reflected my own path in life.  Boundaries were a big issue.  Having respect for all life and being able to identify most wild plants, I struggle with which ones to pull out when things get out of place or when they grow outside the garden boundaries. 
I also have a tendency to put up with alot whether it's within relationships, a job or with my animals until I reach the turning point where the situation has become intolerable or I'm overwhelmed with responsibility.  But I've learned that it doesn't need to be that way as long as you set your boundaries along the way and eliminate that which you don't want within your garden (and your life) and that includes unwanted plants, people and animals that you don't resonate with, as well as any undesirable circumstances.  Being clear about what you want and what you don't want, is sometimes the hardest part of living and making decisions for it sets the groundwork for what will come to pass.
I also realized that I absolutely love to create and have a tough time with maintenance.  I just like to let my gardens evolve into what Nature intended and see what comes up.  While this can be a great way to find surprises of incredible beauty and color combinations which only Nature can imagine, it can also make things look unruly while the process is going on.  My job as the creator and maintainer of my gardens, is to decide when to allow and when to control.  When do you act and when do you let things slide?  It's all a question of balance and remaining true to yourself when things don't feel right.
Life is the same way.  Sometimes it's easy to start a new relationship, friendship or job with high expectations.  You put everything in to it and everyone is usually on their best behavior, but then as time goes on you realize that the choice you made might not be all that you expected or intended.  As the growing pains occur and the everyday activities and situations evolve (and sometimes not so pretty) suddenly you question what it is that you even saw or intended in the first place.  In the case of your garden, this is when you either start moving your plants all around because they don't look right and perhaps start making a mess of things because it takes a while for things to come together, or you just sit back, give it some time and trust the process by waiting to see what happens.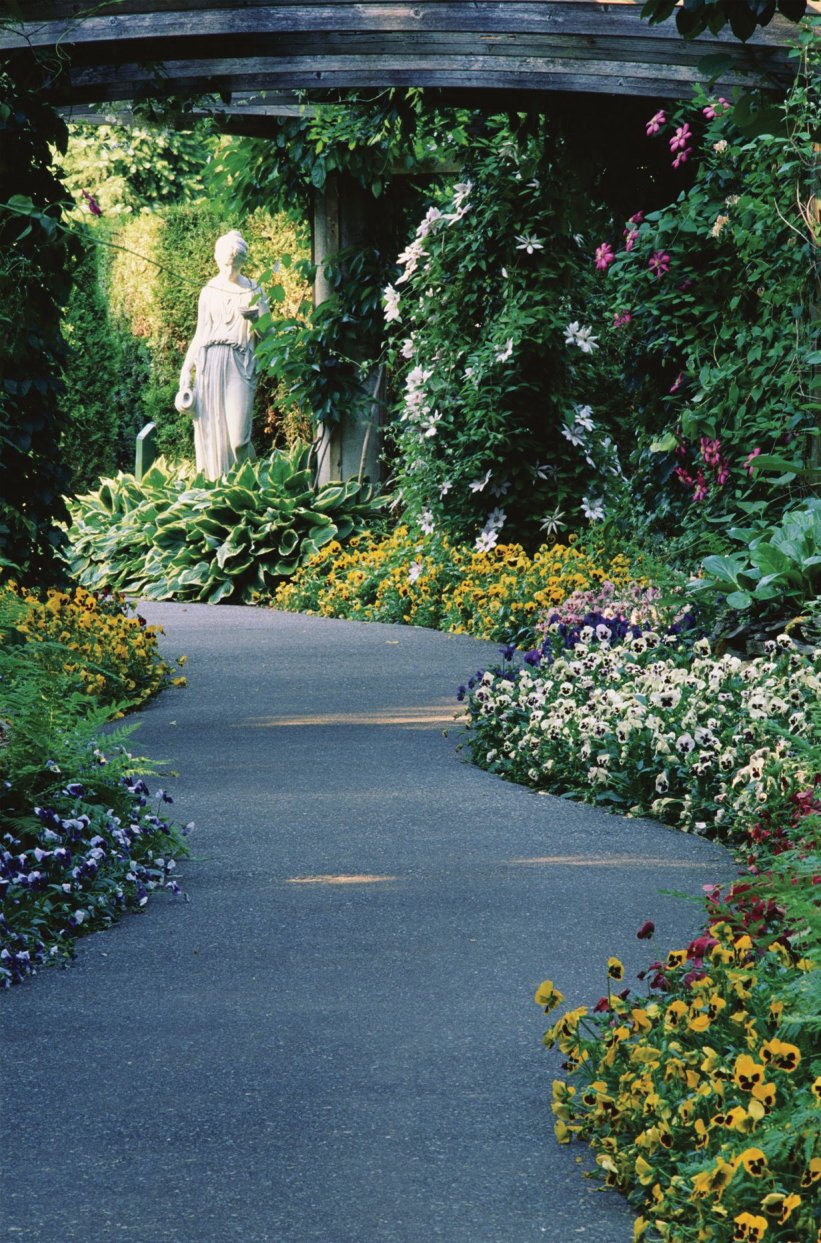 Whether it's a garden, a job, a relationship or bringing a project to completion, maintaining the course while things get difficult and problems start to arise can sometimes be extremely challenging, particularly during chaotic times on this planet.  While I've always been a free spirit and an independent thinker  and generally only give in to boredom, routine and constant problems for a little while, I have also been known to persist when I shouldn't have.  The key question here is when is it worth it to stick out the turbulent times and know that better times are imminent and when do you just cut your losses and move on?  For me, it's all in the foundation, original intention and the messages you get along the way. 
Did you spend time getting to know the land first and the light patterns before you started building your gardens and/or your house?  Did you think about what the weaknesses and strengths of the landscape were?  Did you think about what makes you happy whether it's color patterns, combinations and/or textures and what the materials you use and the plants you choose will attract-- birds, butterflies or perhaps nothing?  Does your garden create a peaceful, serene environment or a joyful, energetic feeling?  Do you want your garden to evolve and grow as you do, or do you just want something that is functional, controlled and requires little maintenance?  The results will reflect the choices you have made.
"The births of all things are weak and tender; and therefore we should have our eyes intent on beginnings."  --Michel de Montaigne
All these questions can be applied to life as well. Does your potential job promise you everything at the outset or immediately hit you with a barrage of corporate do's and don'ts?  Do you get uncomfortable at the interview but overlook things that you initially dislike to tolerate because you need a job?  Or if it's a relationship, does this person remind you of someone you once had a bad experience with or are they too good to be true at the onset?  Trust your intuition and gut instincts.  There's usually a good reason if some image or feeling comes to mind at the beginning.  Really taking time to get to know the company you're intending to work for, the house and land your intending to buy or the person you're planning on spending the rest of your life with takes time and effort to see all facets of the situation clearly.  Once the decision is made, the rest is commitment and riding through the not so easy times.
Once you've laid your foundation and you're clear about what you want, stay the course and follow through despite whatever may come up.  Being clear about your intentions and doing the groundwork will inevitably lead to good results.  One of the most important things my gardens have taught me is patience and that good things come to those who wait.  The outcome may not be what you initially expected, but it will be exactly what's needed and will take you to the next level in your life path.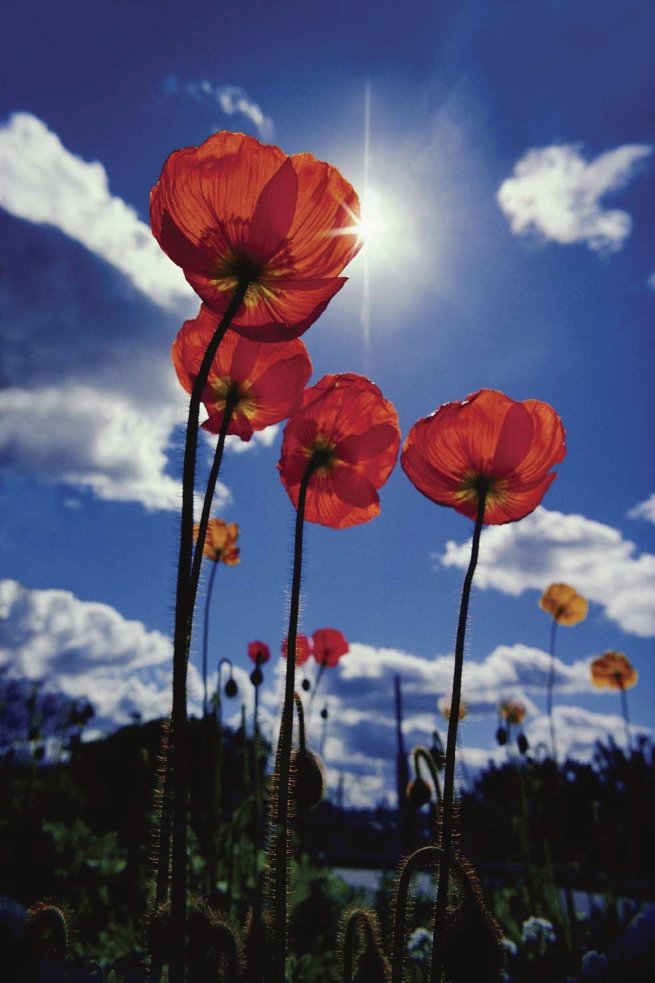 These are unusual times we're experiencing-- times of great turmoil and times of tremendous miracles. The key to riding the waves of energy that are occuring on this planet is to be clear about your intentions, do the work necessary to achieve your desired outcome and be flexible to whatever may happen knowing that all is working out as it should.  The choice is always yours as to how you want to see the situations that present themselves.  It is, after all, 
your
garden and
your
life. 
And if faced with seemingly intolerable circumstances out of your control-- bloom where you are planted. There's always a greater plan that you can't see from your present vantage point.
Blessings of Joy!
Copyright 2011 Awen Environments/Clarissa Harison.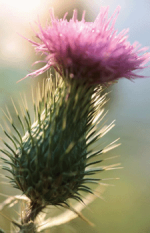 Bull thistle which most tend to eradicate because of their prickly leaves, actually have beautiful fuchsia colored flowers when allowed to bloom and the bees and butterflies love them, not to mention the goldfinches who later use the downy thistle to line their nests and lay more eggs in late summer.  Queen Anne's Lace, a member of the carrot family, cleanses the soil and builds long taproots to aerate and draw nutrients from bottom layers of soil.  Getting a Field Guide to wildflowers helps you to identify what's growing in your yard.  More than likely, it's probably something not only your soil needs, but also your own body, as many wildflowers are highly medicinal and edible (only make sure you know what the plant is before you eat it). 
By allowing wildflowers to grow naturally on your property, your soil is getting exactly what it needs because these plants are correcting imbalances that exist in the soil. Daisies, for instance are often an indication of soil that is becoming acidic and if allowed to grow, they add the necessary nutrients to the soil helping to restore balance and create healthy humus.  Many other wildflowers do the same.
I find it interesting that most people only find tall grasses and flowers valuable/acceptable when they've paid for the cultivated ones from a nursery.  Take a look at your landscape and see how you can work with it creatively, whether it's creating a meadow area, a hedgerow of wildness between a neighboring property or along the road in sewer drainage areas so the plants can filter out the road dust, cleanse the waters and create a sense of more privacy.  And if you're concerned about how your property may look to neighbors, you can have your property
certified as wildlife habitat
by the National Wildlife Federation and place a sign announcing your intentions. 
"It may be that some little root of the sacred tree of life still lives. Nourish it then so that it may leaf and bloom and fill with singing birds."  --Black Elk
You'd be surprised how Nature responds when you look at her with different eyes.  And your own life will change accordingly.
Summer Solstice Blessings!
Copyright 2011 Awen Environments.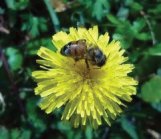 Despite this progress, I was extremely disappointed to still see a familiar yellow warning sign displayed in one of  the public flower gardens recently in the town where I currently reside. This particular garden dedicated to world peace with the sign "May Peace Prevail on Earth" in various languages, was created by a girl scout troup project and is located in the center of the Village of Lancaster.  It is a beautiful small garden when in bloom. 
Given all the information that's out there concerning how detrimental pesticides are, not only to the environment, but also to people and animals, I would hope that townships (including school districts) within WNY and around the U.S. would start becoming more progressive in their gardening and lawn care approach. Even so called 'natural' lawn care products are just a play on words and their advertising very misleading, as these products still contain chemicals that are harmful to life.  If they didn't, they wouldn't require a yellow warning sign, now would they?  The 24 or 48 hour waiting period may be over, but the chemicals are carried by the air that we breathe and seep into the ground water and they affect all life including butterflies, bees and songbirds.  Couldn't those funds devoted to pesticide and herbicide maintenance be put to better use?
I happen to differ from most, as I see the beauty in dandelions and they are welcome guests in my gardens and on my lawn because I know how valuable they are to creating healthy soil and providing nectar for bees and butterflies. I admit, it's hard to be a non-conformist in a suburban area and eventually I have to get my lawn mower out when the grass gets too high, however I do allow them time to bloom.  Allowing the dandelions time to fulfill their destiny is not the sign of someone who is neglectful-- quite the contrary.  I happen to love my yard and 
all
the flowers that grow there.  And I enjoy seeing the mass of yellow color.  As mentioned in a
previous post
, the bees are in dire need of our help and the more food sources and habitat that we can provide them, the greater their chances of surviving.  Bees have to travel longer and longer distances just to get enough nectar because there aren't may wild spaces left and well manicured lawns provides little nourishment.  After a long winter, the bees are desperate to find sources of nectar and the dandelions are usually the only ones available.
The bright golden color of the dandelions is also linked with the third chakra (energy center of the body), the solar plexus which is associated with our emotions, creativity, personal power and instinctual or "gut reactions."  These rays of sunshine are some of the first flowers to bloom in the spring time long before all the cultivated gardens begin to blossom.  Their color and healing gifts are needed by Nature and by man.  Not only do the bees need the nectar, we need the vibration of the color yellow to re-energize our body after the darkness of winter.  Unfortunately, we always destroy that which we do not understand.  It is the habit of human nature.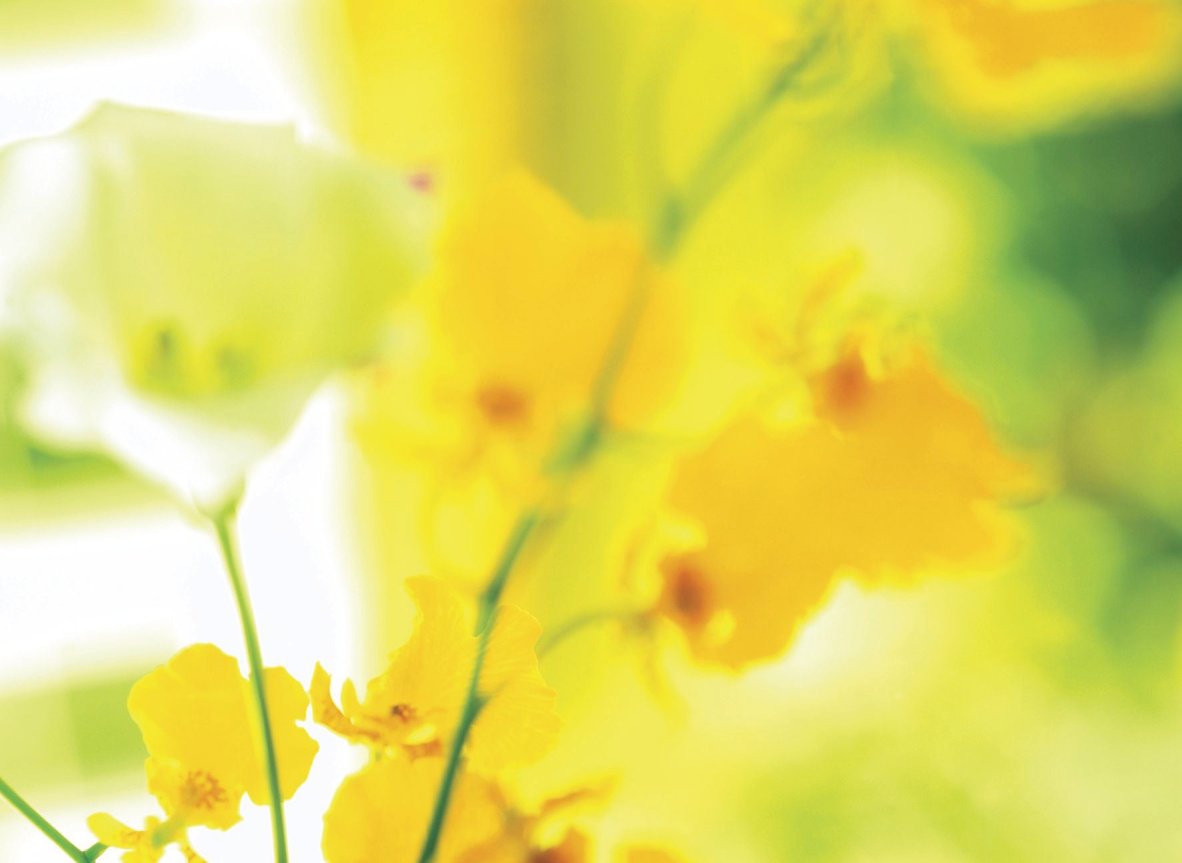 Interestingly, the European colonists brought dandelion seeds with them and planted them in their gardens many centuries ago.  They were used for food sources, medicinal properties and their roots were roasted and ground into coffee. 
Dandelion tea
is used as a blood purifier and is a great tonic to use to cleanse your system in the spring time.  It contains a variety of different minerals including iron, calcium, and magnesium to name a few, as well as various different vitamins such as A, B and D.  Much of this knowledge has long since been forgotten. 
With the advent of extensive advertising and chemical companies seeking massive profits, the entire image of dandelions has become that of disdain by most of society.  It is truly unfortunate and saddening because what the dandelion can do for man's body, it also does for the earth.  I'm certain that their proliferation is directly related to the amount of toxins in the soil.  The more we fight them, the greater their need to do their job.  Not only are they aerating the soil, but they are also providing much needed nutrients.  That's why you'll always see them popping up their yellow faces in my gardens.
We need to look at generally accepted beliefs with new perspectives and not assume that just because we've been led to believe certain things (mainly by corporations seeking profits) or because we've always been doing something in a particular way, that it's the right way.  Our current mode of thinking is not what will change the current weather patterns or stop the degradation of this planet or improve our health, it is looking at our environment with new eyes and the wonder and open mindedness of a child.  Haven't you ever wondered why young children think dandelions are beautiful and bring them to you to be placed in a vase?  Children see the beauty that is all around them before they are indoctrinated into a certain set of belief patterns based on society's norms at any given time.  Our attitudes and beliefs are learned behaviors largely driven by what is seen in advertising and projected as acceptable at that moment.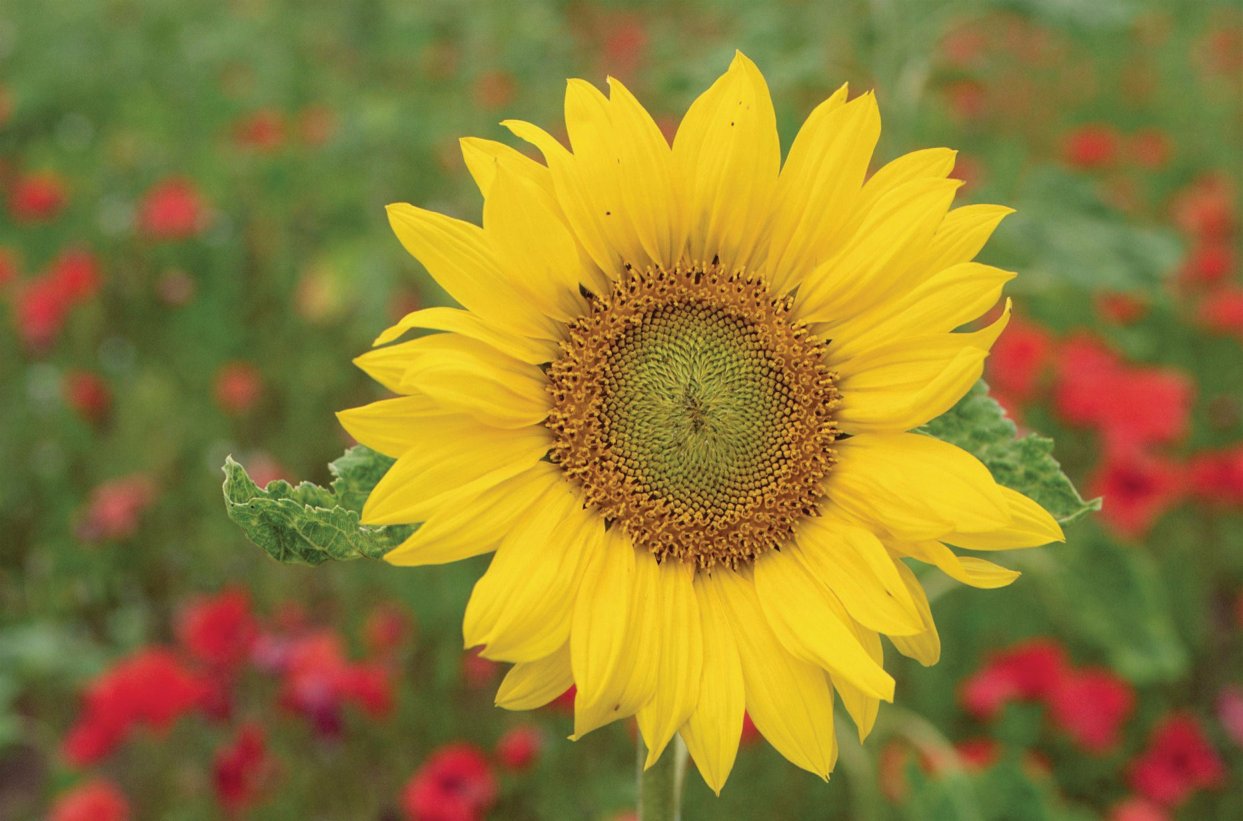 Dewdrops and the morning sun,
Weave your garments fair and bright,
And we welcome you to-day
As the children of the light.
Children of the earth and sun.
We are slow to understand
All the richness of the gifts
Flowing from our Father's hand.
Welcome, early visitants,
With your sun-crowned golden hair
With your message to our hearts
Of our Father's loving care.
(Excerpt from Dandelions by Frances Ellen Watkins 1825-1911)
In Native American traditions, the earth is considered to be our 'mother' because she is a living being and provides for us in all ways.  Isn't it time we stop the war against this planet and start making peace with all life, including the insect kingdom and seemingly unwanted flowers?  Peace starts right in your own backyard.  Though May 11th (Sierra Club's Dandelion Day) has already passed, why not join the growing number of people in honoring all that grows naturally on your property?  You'll be glad you did.
Blessings of Sunshine!
2011 Copyright Awen Environments.
Source:
Green, Emily, Concern Grows in Weed War, What Price Freedom from Dandelions? The EPA is Rethinking a Long-used Herbicide's Cancer Risk to Humans, LA Times, 2002.
/